Love is one of those things that makes people happy and inspires them to do crucial things. Many of us spend a lot of time trying to find a soulmate and spend a lifetime together. Now it has become easier to do this thanks to special services.
There is a huge number of stories of when happy couples found each other on special dating platforms and lived long years together. For all those who want to plunge into the world of mutual sympathy, we recommend you try these best Canada dating apps in 2023.
If you prefer not to give your personal information to new mates, then try these best anonymous texting apps for Android & iOS.
Bumble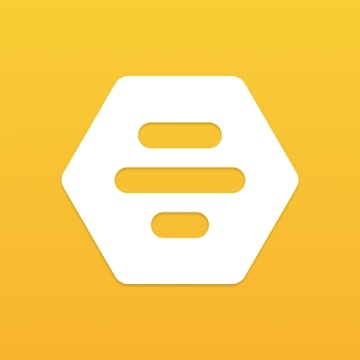 The Bumble app is designed for romantic online dating and companionship. Allows you to make relationships and find new friends with similar interests nearby.
There are two main modes, according to your goal. You can search for romantic acquaintances in the dating section, or search for new friends to communicate with.
To avoid fake accounts, the app requires registration through Facebook or e-mail with phone number verification. The account will require you to specify your gender and upload a real photo. The pictures are moderated.
After filling out your profile you will need to select the mode of action or search for friends. In the second case, you need to select interests from the list and specify the location or allow the utility to access it. This is necessary to select the profiles of people with similar hobbies living in the region nearby.
You can start communicating with the person you adore by swiping right to express your liking. The initiative in the app belongs to girls – they make the first move.
The sympathy is valid for 24 hours – this is the amount of time a man has to respond to it. For people of the same sex the rule of showing initiative changes. Anyone can show it. In this case, the time for response remains the same – 24 hours. Unanswered sympathies are burned.


You may also like: 17 Best apps to meet new people for Android & iOS
Tinder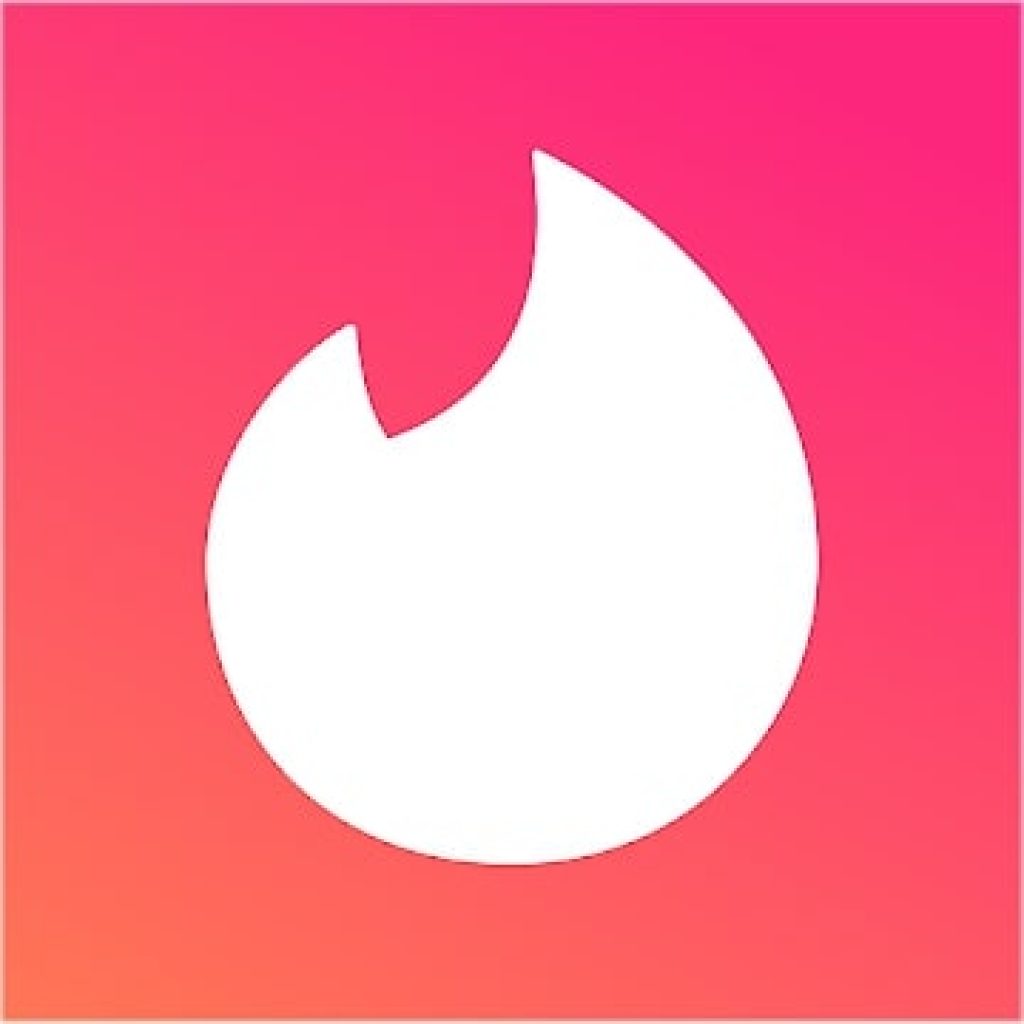 Tinder is one of the most popular apps for finding new love. Look for friends, chat, flirt, and date, Tinder currently has about 30 billion couples worldwide, including Canada.
The app is designed to help you find your soulmate or even new friends. Make new acquaintances for a serious relationship or just to expand your social circle.
Finding someone to talk to is easy. Swipe your finger across the screen to browse the profiles and "Like" if there's a profile you like. If you like a profile and like it back, congratulations, you'll be together. Connect and get to know each other.
You may meet someone who can truly change your life, everything is in your hands. No bad thoughts or stress, just find a couple among millions of other users and chat. Chat in plain text or make calls and talk via video link.
You can adjust filters to find other profiles and find people near you who are also looking to chat. This is a special app where you can find a date in just a couple of minutes thanks to the huge number of users.
The most simple interface makes the experience of using the app as pleasant as possible. Tag the guys and girls you like, chat and share your interests. Not all of the guys you find will be the love of your life, but many will become your friends for years to come.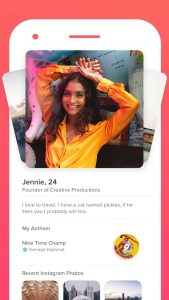 Be confident and open with your profile so people can get a sense of your attractiveness beyond just your photos. To sum it up, this is a competent social network with the best recommendations so far. A good manager for direct networking and making dates.


OkCupid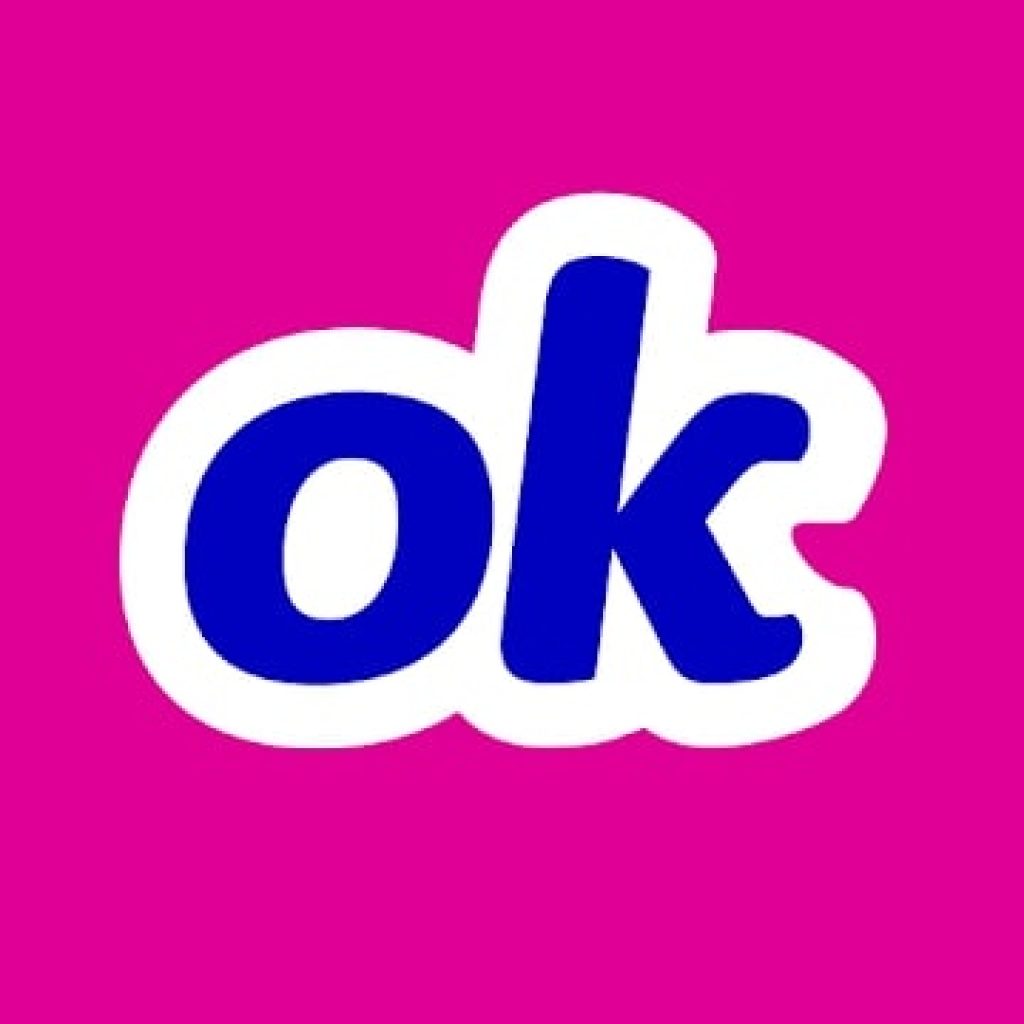 The OkCupid app is designed to meet people all over the world, including Canada. With the help of the utility, you can find new friends or a partner to communicate with and meet.
You can view user profiles, express sympathy, and correspond in text chat. The function of selecting a partner according to specified criteria is available.
To use the service, you need to create an account by specifying and confirming the cell phone number. You can also log in with your Facebook account. Then you have to fill in your profile and add an avatar.
You will need to enter information about yourself and your interests. There is an opportunity to make a short description, which will be displayed under the photo when showing your profile in the feed.
The utility allows you to specify your partner's preferred gender and age, as well as other selection criteria. After that, suitable profiles will be displayed on the main screen. You may like or dislike profiles of those you like. In the case of a match of likes, you will be able to start a correspondence.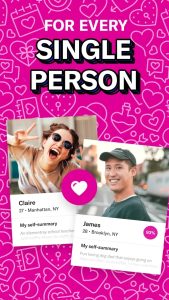 You can search for users based on their location. To do this, you will need to enable access to the tracking of coordinates and turn on GPS. It is possible to improve the quality of partner selection by filling out a questionnaire.


Badoo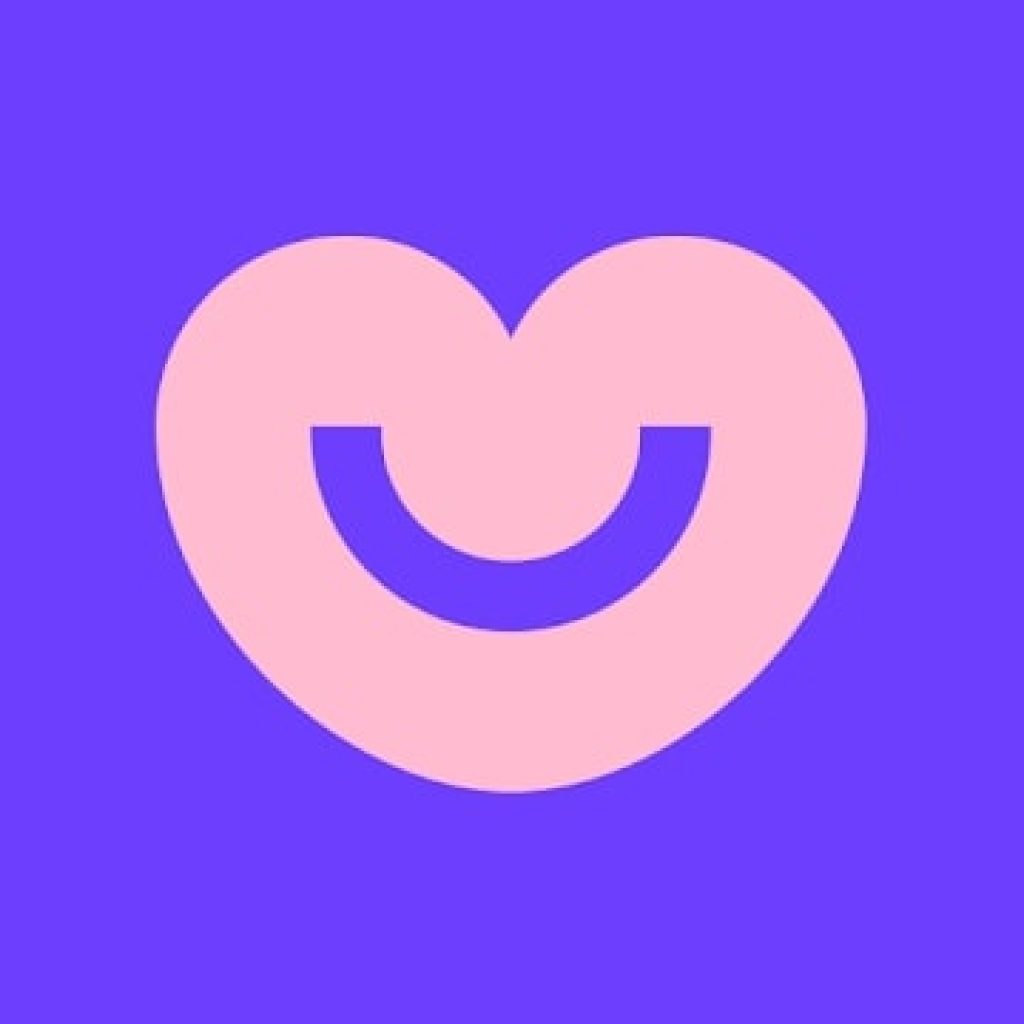 Badoo is a program for meeting your soul mate, a best friend, and for casual conversation. Hundreds of thousands of people have already made nice acquaintances.
Interest and photo filters allow you to search socially even faster than before. It's the perfect app for a pre-meeting conversation. Online dating is no longer a gimmick and has come very tightly into our lives.
By getting to know each other online, people are creating couples, families, strong friendships, and circles of interest. Every day there are new faces on the app that you'll want to get to know better.
Filling out your profile correctly and truthfully will help narrow down your search for the right people. Built-in filters offer the best stratification possible.
Clearly understandable controls allow you to instantly connect with the person you like or remove a passerby from your feed. Badoo's free signup and free access are distinct advantages.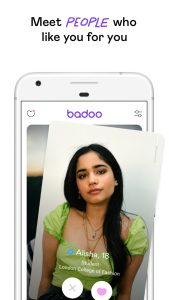 With the new security system in the app, you won't have to worry about keeping your personal information and interests safe. Remove unnecessary stress and fear of creating a relationship with someone in real life. Don't waste time with unnecessary charms and frustrations dating online.


PURE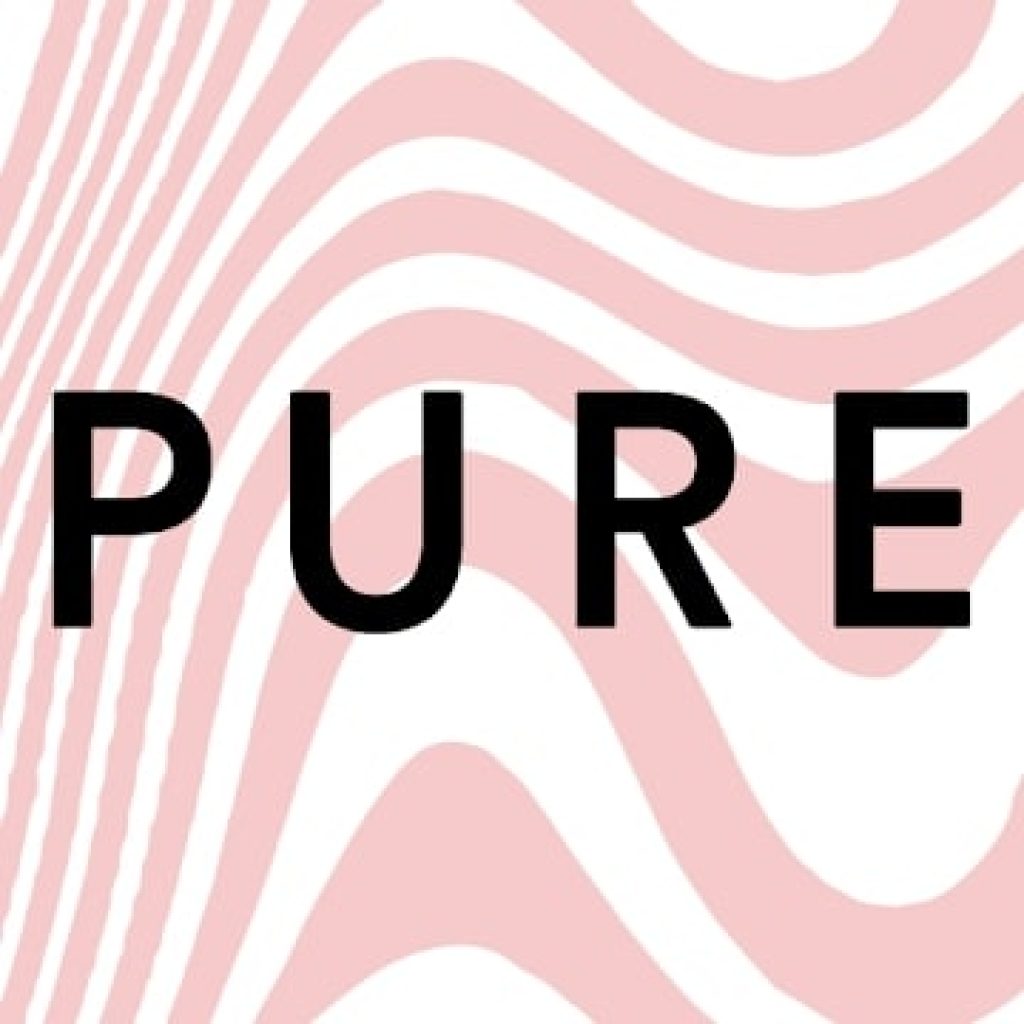 The PURE app helps users meet each other online. All chats are completely anonymous and intended for people over the age of 18. The developers declare that the app provides only anonymous communication.
Users are not required to register, add links to social networks, and email addresses. Besides, end-to-end encryption and the automatic deletion of all chats are provided.
In reality, the process of the service looks a little different. When you try to sign in, you need to confirm your email address. The utility also requests access to location data. Further use of the app is not possible without providing all the necessary permissions for work.
First of all, the developers warn that communication in the chats of the app is intended only for persons over the age of 18. Online chat is active for 60 minutes.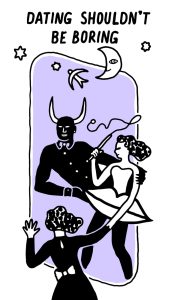 After this time, the correspondence is deleted, not only from the portable devices but also from the app servers. Thanks to access to the location of the device, users can search for interlocutors who are nearby. Thus, it is possible to make dates with new acquaintances and to meet in real life.


Grindr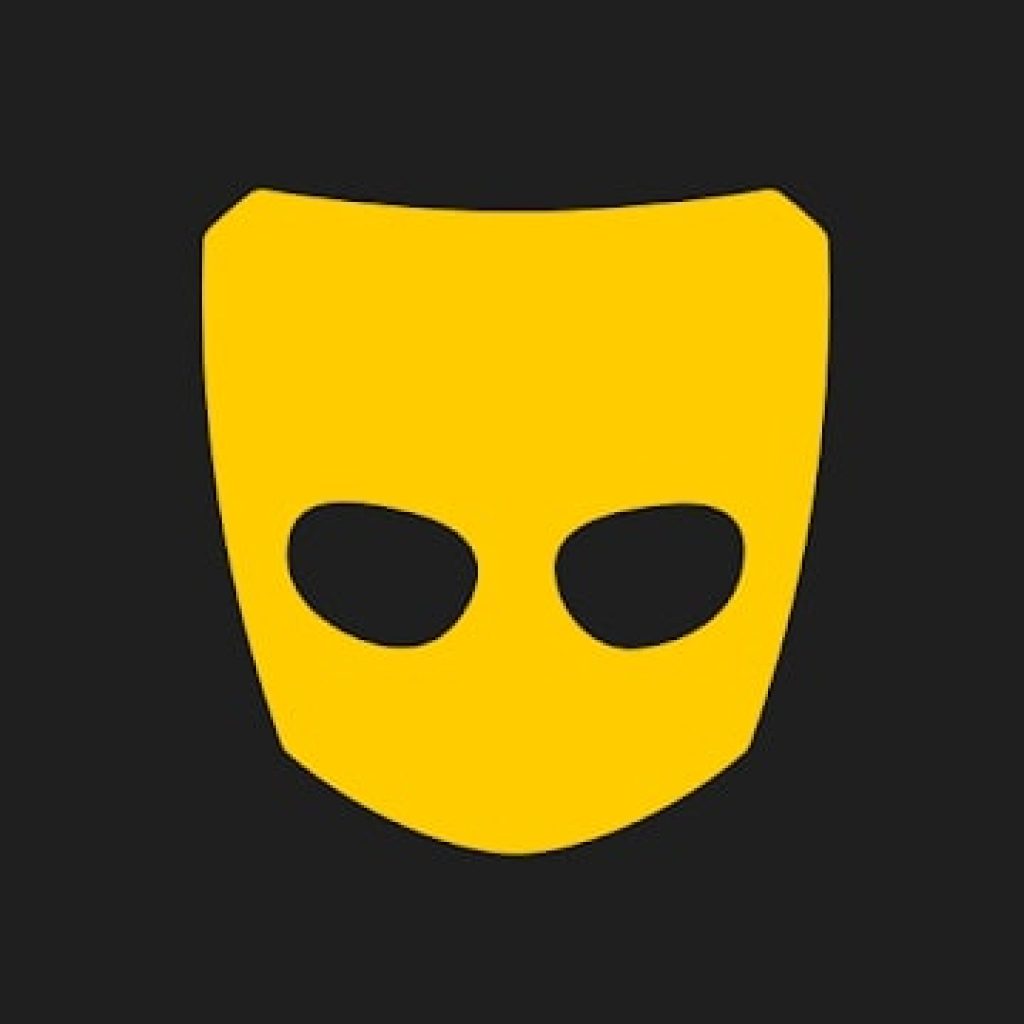 The Grindr app is designed to meet members of the LGBT community. There is an opportunity to correspond in chats, dialogues and find friends with similar interests.
The utility is designed for gay, transgender, and other members of the LGBT community. It works like a social network where people can chat without worrying about discrimination.
The app allows you to find friends who live nearby. You can create group chats and correspond in dialogues. Photos and stickers can be exchanged. Users can give likes and send voice messages. Video calls and forwarding your current location are available.
The utility allows you to save phrases to send them during communication without having to type them again. To use the app, you will need to register.
It is necessary to create a profile, specifying the name, age and uploading a photo. It is recommended to fill in the information about interests to find users with similar views. The app displays people who live nearby.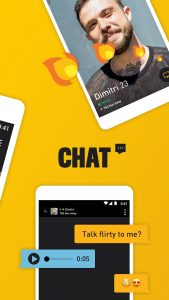 If necessary, you can customize the search parameters by age, location, photo availability, preferences, and so on. There is detailed information about users, including height, ethnic group, gender, and more. People you like can send a like-kind seal of approval to draw attention.


You may also like: 7 Best Dating Apps for Gamers (Android & iOS)
Zoe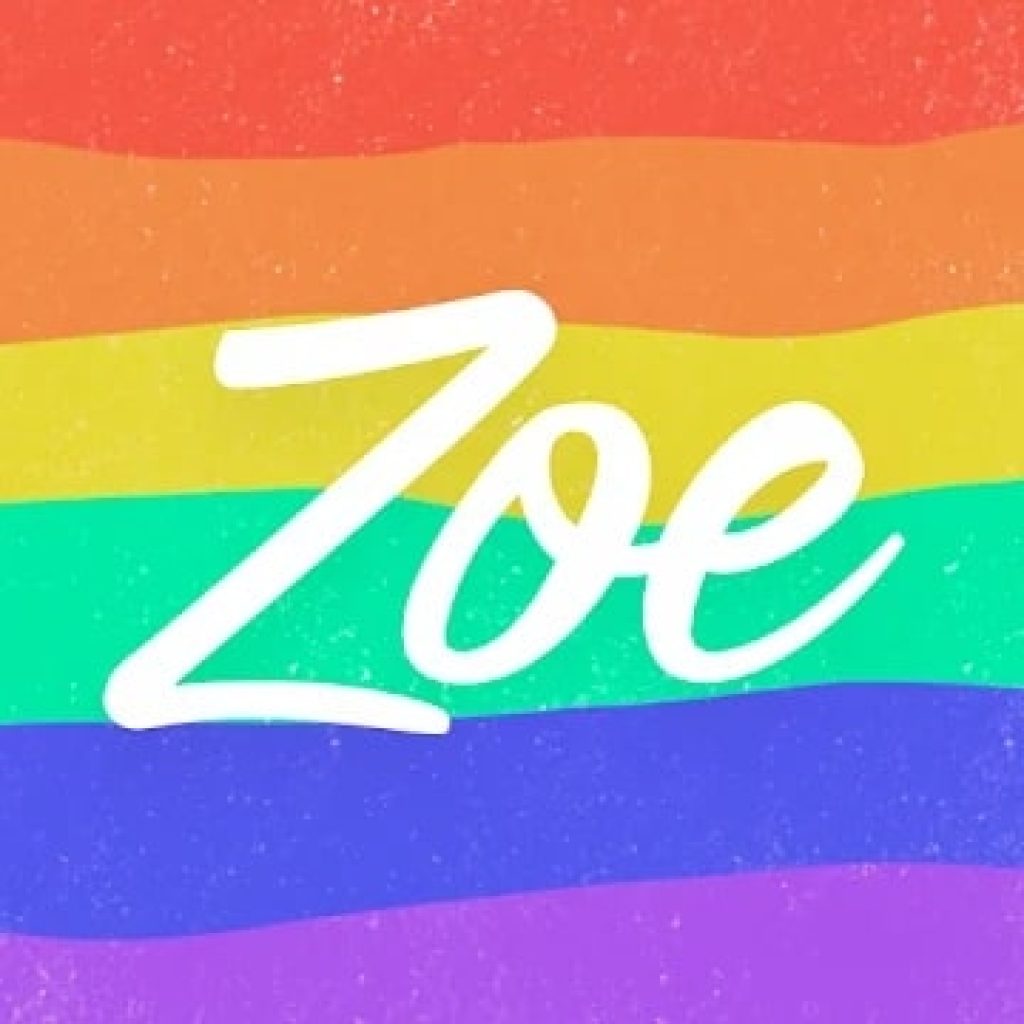 The Zoe app is for finding your soulmate and socializing in Canada. It targets bisexual and lesbian women from around the world. It allows you to search for LGBTQ+-oriented girls for friendly and romantic relationships.
The app requires you to register and create a profile. It is required to specify data about yourself and upload a photo. Preferably, the pictures should be verified by the control system of Zoe service.
In this case, the user is considered verified and recommended for safe communication. You can choose the desired age and location of potential girlfriends and partners.
The main page of the app contains a feed with photos of girls. It is possible to view them by swiping sideways.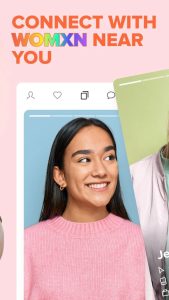 The photos that interest you need to swipe to the right. Thus, you can give likes, expressing your sympathy. In the case of a match, the girls can start writing to each other. There are disappearing messages that are automatically deleted after viewing.


SURGE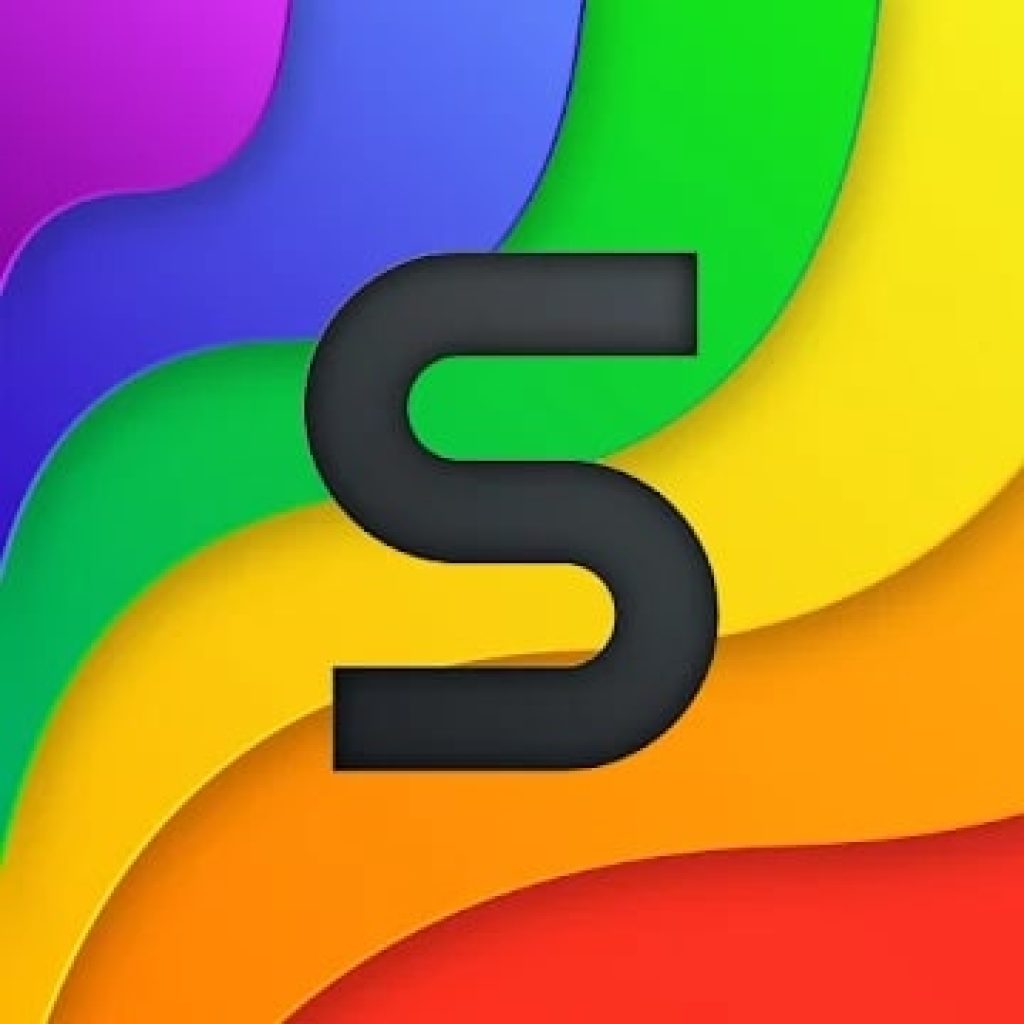 The SURGE app is designed to find new gay and bisexual acquaintances. With the help of the utility, you can find a man with a non-traditional orientation and start communicating.
In the app, you can use your Facebook account or email to register. In a personal profile, it is necessary to specify the name and age, and then add a photo.
According to the recommendations, it's best to use images without glasses, full-face, and with a clean background. They get the greatest response.
You can add hidden photos, a few sentences about yourself, height, weight, and a favorite song to your personal profile. Integrate a page from Instagram. In the account, it is possible to specify your preferred role in sex: active, passive, universal, or no penetration.
What's more, geolocation access can be given here to find a couple nearby. There are search filters by sex role and age. The app has an incognito mode. It allows you to hide the profile and show only those men who have aroused interest.
You can create a private album in the utility. It helps to protect nudes and show them only to trustworthy users. The app uses an online dating method similar to many other services.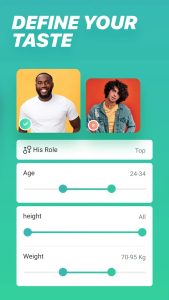 Swiping to the left on someone else's profile means refusing to interact. Swiping to the right on the screen shows you are interested in chatting. There are chats in the utility for those who have matching likes. There is a POWER Message function that allows you to instantly send a message to the person you like.


Hornet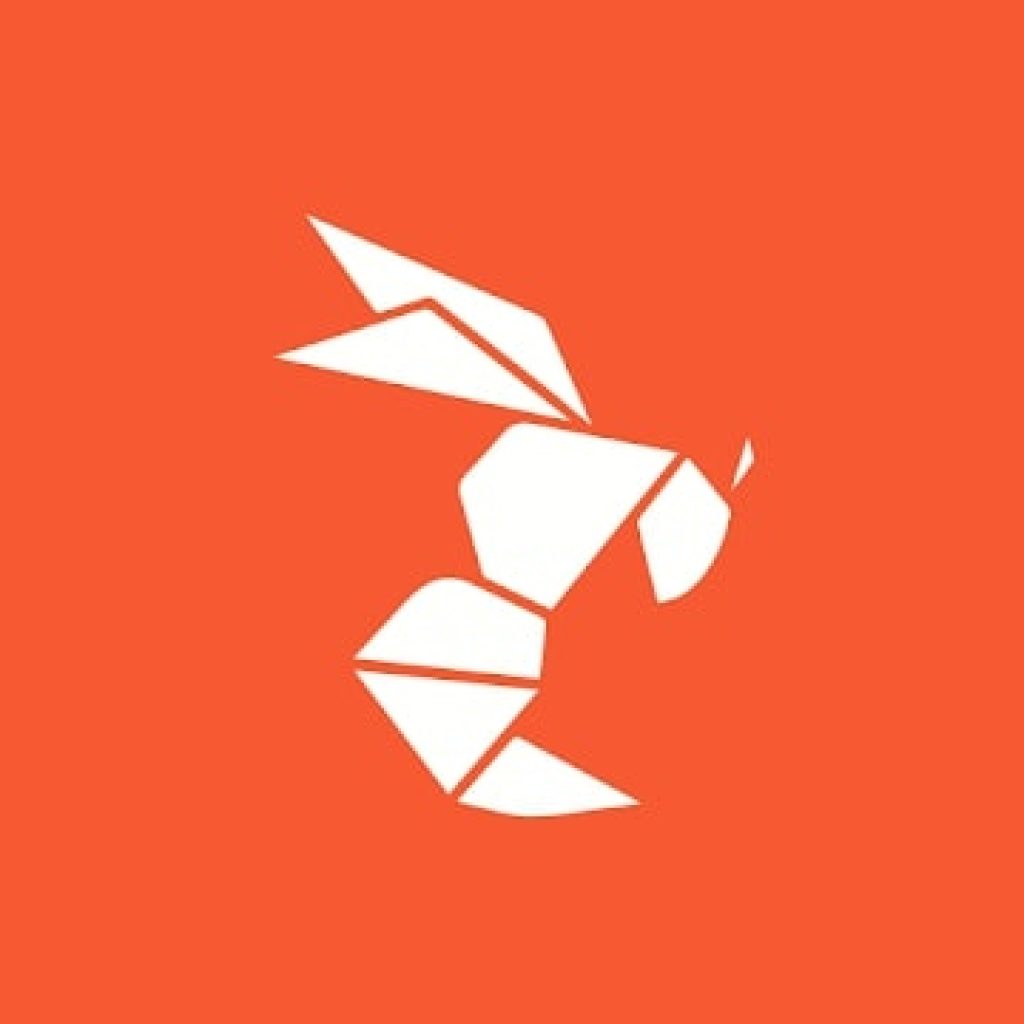 The Hornet app allows members of the LGBT community to meet each other and have romantic relationships. You can browse profiles and chat. Users can meet each other and have romantic conversations.
Filters are present for easier navigation. Find your love based on your personal preferences. Like and subscribe to profiles to track members' activity. To start chatting, you can "Like" and invite a member to a private chat.
Users can exchange messages and various stickers. It's possible to save interesting accounts to favorites. In the personal account, you can specify a brief description of the user, add a photo as an avatar and find out the number of subscribers.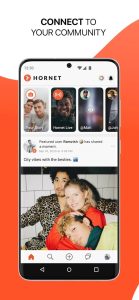 Access to publications and captured moments are provided. Note that the profile remains invisible in the feed and the list of guys until the user uploads his or her photo. That is, for more comfortable and serious dating, you should provide an image.


Topface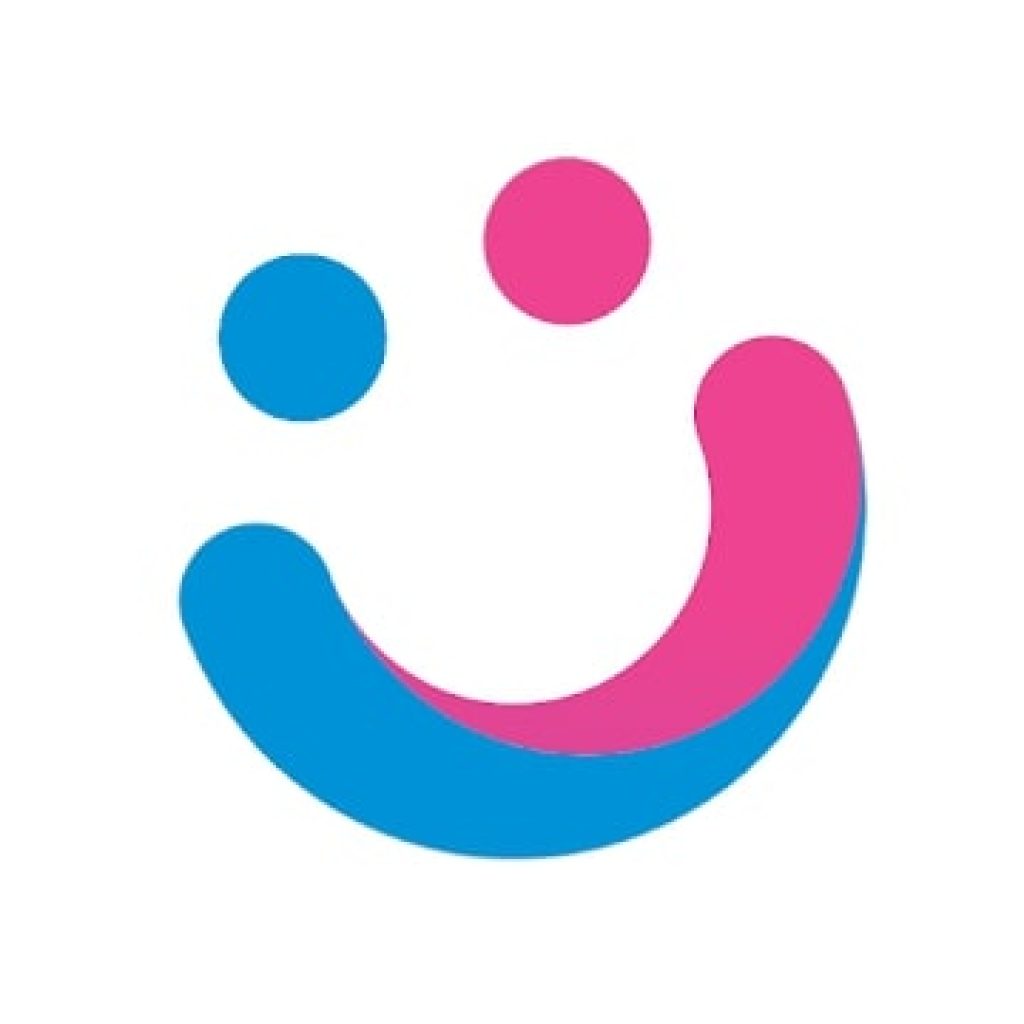 Topface is a mobile dating client with a user-friendly interface and control. By evaluating the pop-up photos, you can meet your future soulmate or a wonderfully loyal friend of interest.
It is a special app with a convenient search function, where you can specify the age, gender, and purpose of the search for a companion. This way, you can choose only those candidates who best match your needs and desires.
Thus, you don't have to look at a bunch of profiles you don't need to look at when you're looking for someone you're interested in.
Signing up here is easy, and if you don't have the time or desire to do it, you can sign into the app through Facebook or Google. Please note that the data from them will not be shown in your account.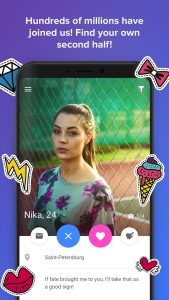 Nobody from the social networks will know that you have installed Topface and are communicating in it. This app is unique in its kind and there are no others like it. It differs from others in that it is considered the largest and easiest to use. Dating happens all the time and the user base is updated daily with new faces.


You may also like: 9 Best Astrology Dating Apps for Android & iOS
Litmatch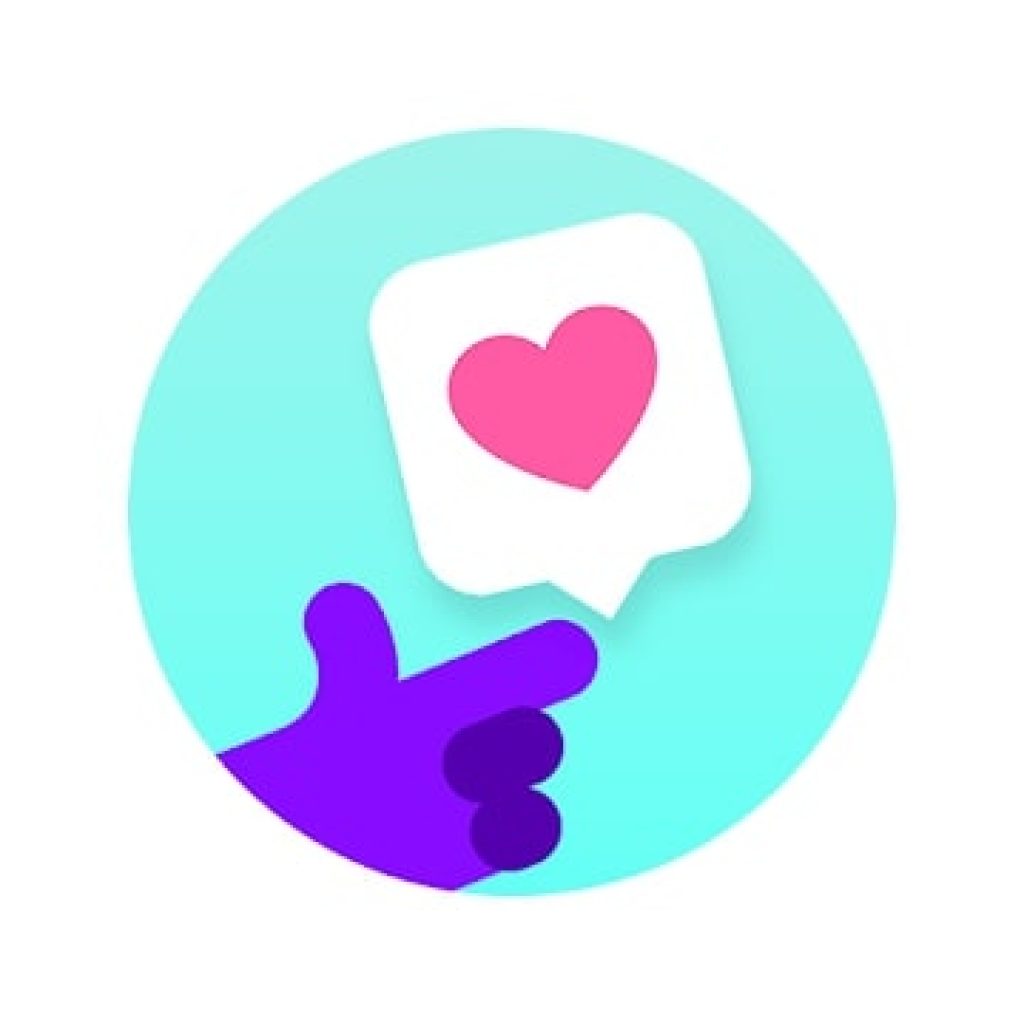 The Litmatch app is for finding friends and socializing. It is possible to publish posts and share impressions. The utility allows you to choose avatars, share emotions and impressions. Games, party rooms, and calls are provided.
The platform allows you to create an account and select an avatar from the library provided. It can then be customized depending on the situation. Besides, there are statuses that reflect the mood of the user.
The app provides a feed of publications in which users share interesting moments and impressions. You can add photos, as well as leave comments and give likes.
For correspondence with new acquaintances, there are short text chats that last for three minutes. Users interested in further communication can remove the time limit.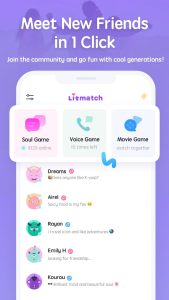 Furthermore, voice calls are possible. They are also limited at the dating stage and last seven minutes. The restriction is removed if there is mutual interest. The service provides for group chats. Users can create chat rooms and parties. Here it is possible to give gifts and chat together.