Superhero culture has won the hearts of billions of people around the globe. Needless to say, there are lots of games dedicated to this culture, and the new ones come up quite frequently.
Have a feeling that you've played all the possible superhero games out there? Don't jump on concussions too soon.
Here's the list of 9 new superhero games in 2023 for Android & iOS that will keep you busy for a long time. These games come in various genres — from strategies to puzzles so there's something for everyone.
In case you need some time-proven hero-theme games, check out this article: 11 Best Superhero Apps & Games for Android & iOS
The Superhero League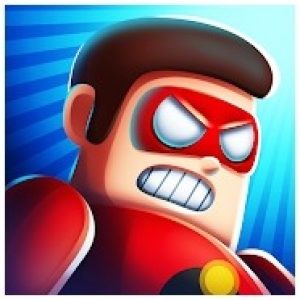 Let's make things clear with this one — this is not your regular superhero game. It's a puzzle game that lets you fight villains with your superpowers.
As for the mechanics, your goal here is to use your powers to stand against the opponents and prevent all their attacks. Plus, you'll need to solve various puzzles with the help of your abilities. It needs to be said all the puzzles and villains require an individual approach so keep that in mind.
Herewith all the levels have developed the way to let you make the most use of your powers. You'll get to lift things, set them on fire, freeze them, and so on. Your powers will increase as you'll move through the levels as well. Besides, you'll get to unlock new characters to stand by you during fights.
The villains become stronger along with your powers so you'll need to be ready for a fight all the time. The game covers all kinds o bad guys — from spies to zombies. Speaking of the graphics, it's quite minimal but yet bright. You get to change the costume of your hero and get him new armor if needed.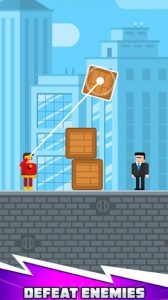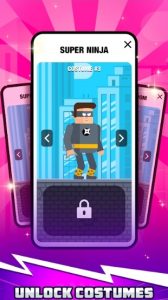 You may also like: 17 Best Games Where You Upgrade Your Character (Android & iOS)
MARVEL Super War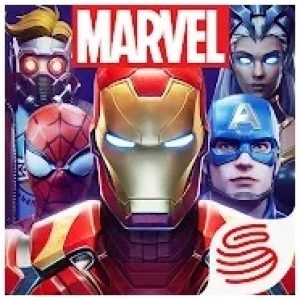 The second game is a classic representation of the genre. It's a strategy game that lets you fight against other heroes on the battlefield.
The coolest thing is — the game covers various superheroes, even the ones from the X-Men. In other words, you can easily start a battle between an Iron Man and Venom to see who'll win. For now, the game covers over 50 villains and heroes you can play for. Needless to say, all the heroes have their own powers and unique abilities they can use in fights.
Herewith, you get to customize and develop your hero to become the strongest one in the league. As the game goes, you'll get to learn some new tricks and maneuvers that will help in battles. The game also covers lots of armor and weapons you can use. There are lots of multiple locations to pick from to not get bored.
As for the gameplay, you can join a 5v5 battle against worldwide users. Besides, you can form a squad with your mates to stand together against all the others. Make sure to think your strategy through and never underestimate your opponent. Each win gives you rewards and power-ups that can boost your exp.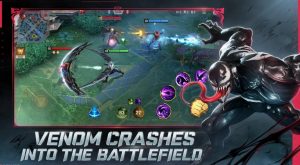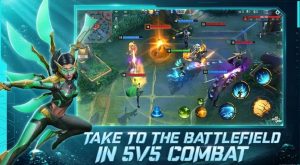 Spider Hero: Superhero Fighting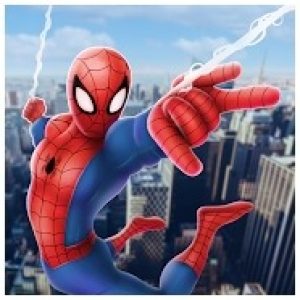 As you may guess by the name, this game takes place in the spider-man setting.
This is an action game that lets you play for an actual spider-man. Your goal will be to fight against city gangs, robbers, and other bag guys you'll meet on the streets. First of all, let's all appreciate the graphics of this game – it's bright, has an HQ, and gives you the ultimate PC experience.
As it always is with such games, your character starts at his lowest. Not in the way when he has no powers at all — he just hasn't developed them that much yet. Therefore, it will take your hero a bit longer to defeat a villain. Your goal here is to get in as many fights as possible and increase your hero's abilities.
You'll also get to train and learn some new tricks and maneuvers with time. You can also combine the tricks you've already learned to come up with something entirely new. The game also covers lots of third-party weapons and equipment that may be helpful along the way. Besides, the game covers various locations and multiple angles of view which is nice.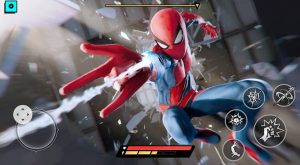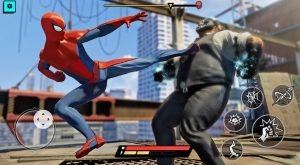 Power Spider 2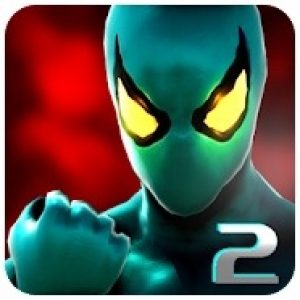 Next, we have another spidey-related game. The trick is — this is actually a parody game so you'll get to play for an alternative version of spider-man.
Since it's a parody, some characters you'll see n the game might look familiar so keep that in mind. Herewith, all the characters have been changed to seem more fun and less dramatic. Thus, you'll need to keep n mind that the whole game is a bit more on a humorous side.
The main character here is an ex-policeman named Chris that has got spider-man abilities. Then, your guy has built a super-suit that will help him fight criminals and punish those who deserve it. Thereby, the game covers various costumes and armor you can switch and improve with time.
As for the graphics, it's quite nice and detailed considering the game's genre. The game also comes with FP mode and detailed web animation. The game also has an open world that you get to explore which is great. Herewith, there are various activities around the city you can take part I'm. There are also several bosses to fight with.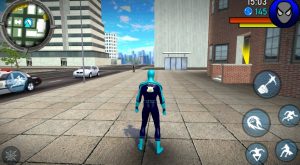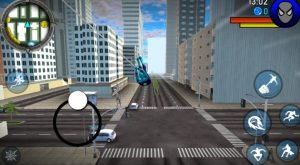 Stickman Heroes Fight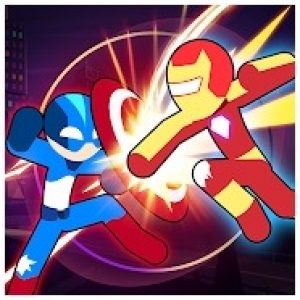 Wanna join an epic superhero fight This game has you covered! This game lets you compete with various superheroes and villains to get your powers and protect the Earth.
It needs to be said, the mechanics of the game is quite classic to the genre — you pick the hero (or a couple of them), upgrade his powers, and go through tournaments one by one till you reach the top.
Herewith, the game covers all your fave superheroes — from an Iron Man o Hulk. The controls are intuitive and smooth and you don't even need a web connection if you're not planning to join a PvP battle. As you may guess, each hero has unique abilities and weaknesses you need to consider during the battles.
You can also upgrade your hero's exp and strength along with learning new tricks. Besides, each hero has 3 forms of strengths from the weakest to the strongest one that you get to unlock. Speaking of modes, there's a story mode that lets you appreciate the game's plotline, the PvP one with multiplayer fights, a survival one that lets you participate infinite battles, and more.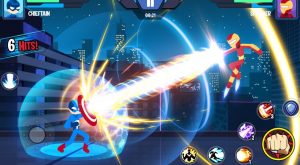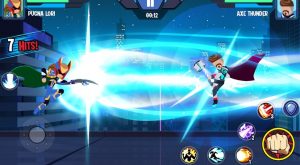 Check also: 10 Best MOBA Games for Android & iOS
Heroes Mobile: World War Z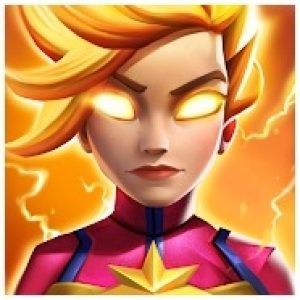 This is a strategy game with a superhero context. According to the plot, the world as we know it is gone. Dark forces have shattered the old order into factions and leagues and there are more monsters appear each day.
That's why it's time for the superheroes to clean up the mess. Your goal in this same is to reclaim the balance of power by hiring an army of heroes and expanding our territory.
It needs to be said, the game has a massive open world you get to explore while searching for new lands to conquer. Plus, there are lots of beasts hiding in shadows everywhere so you need to be careful with each step. All the monsters are deadly in their own way and you need to consider that as well.
You may also build a base and make it the safest place for your people. Herewith, your base might get attacked y monsters and other armies. The game has an MP mode so you'll get to contest with other players from all over Earth. You can form allies with other people and stand together against all the others.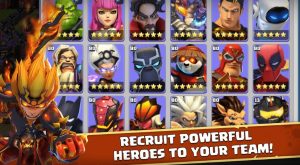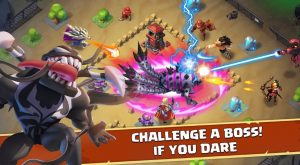 Super Hero Flying School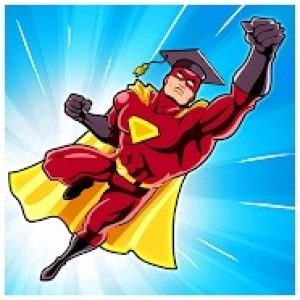 As the name of this game suggests, your goal here is to help a hero to learn how to fly properly.
Let's be honest — what's the first power you think of while imagining a superhero? Right, flying. However, flying is not as easy as it seems to be — this game will prove you that. In fact, the chances are high your first flying try will dramatically fail but do hurry to give up. The game covers various superheroes you can train so you can pick the one that matches your taste.
Once it's done you'll get to try flying in different locations. Herewith, you'll need to jump from various surfaces such as a rock, the top of the bridge, the roof, and more. Besides, there will be lots of obstacles on your way — from birds to meteorites. You'll also have a destination point you need to reach.
As you might expect from the superhero game your aim here is to land near the villain (classic, right?). You'll start with the lowest speed but you'll get to boost it up with time You will also be able to get new equipment and other useful stuff.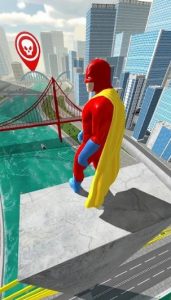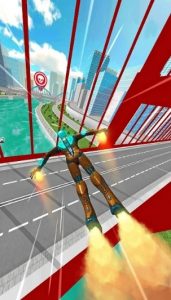 Superheroes Vs Villains 3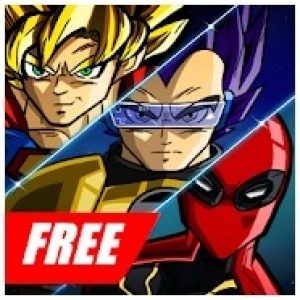 This game is built on a classic confrontation between a hero and a villain. Your goal in this game is to join tournaments and crush your opponents one by one. Herewith, the game covers various fighting styles from box to kung fu, and more.
The first thing you'll get to do here is to pick a hero — there are plenty of options and each has unique abilities. For now, the game covers over 75 heroes and more are yet to come.
At first, your hero won't know as many tricks and moves, but you'll get to learn with each fight you come through. You'll also get to combine the moves to come up with something entirely new. Besides, the game covers several modes — from arcade to survival one.
The survival one is classic — you join a massive battle and the one who stays alive at the end — wins. An arcade mode covers face-to-face fights with other players. You get to play against your mates to find out who's the best fighter. This is a cross-platform game so you can reach it from any device and continue from the place you're last stopped.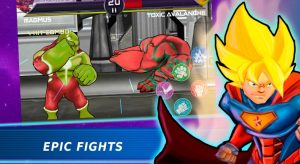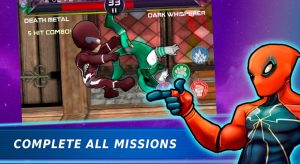 You may also like: 11 Best Anime Fighting Games for Android & iOS
Naxeex Superhero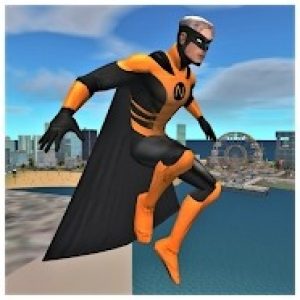 And lastly, we have a superhero sim that lets you feel what it's like to have supernatural powers.
The game lets you try the whole range of most-known powers — from fling to mind reading and laser eyes. Herewith, it's a full-on simulation with an open world so you get to explore it and find adventures on your own. You get the full freedom of actions so you can use your powers as needed, drive cars, climb on the skyscrapers, and so on.
As it is a simulation of a city, there are lots of criminals you can face. Your goal here is to crash them all and clean the town from all the dangerous suspects. Your hero will raise his powers and learn new moves as the game goes so you'll be able to fight with stronger bosses and criminals.
Along with that, the game covers a huge arsenal of weapons- from guns to grenades. The same goes for vehicles — there are racing cars, tanks and even flying robots you can use to gain your aim. You can also get your hero new suits and some protecting equipment as well.