When it comes to a rooting app, you don't only want it to work, you want it to be safe. Would be unpleasant to crash an entire system because of just one app, isn't it? Well, we've got you covered!
Take a look at our list of the 5 safe one-click rooting apps for Android that let you gain administrator privileges right away. These apps let you easily root your phone to get more control over it. You'll get to customize the system theme, boost the battery life, CPU, and all that. Let's dive in!
One Click Root
Starting with the most-used app for quick rooting access.
The app starts with getting you through all the prompts on how to use it properly, which is great if it's your first experience with such tools. It is super simple and safe to use, so no worries. The rooting literally happens with just one click, and it doesn't require a PC connection (so the root happens right from your phone's operating system).
The app comes with online support, and it even has a 24/7 support chat if you'll have any questions. As for the features, it lets you boost the speed of your phone and save up battery life. It also lets you download the apps that weren't originally available for your country (which you can't do with just a VPN app).
The same goes for apps that are incompatible with your mobile version. Plus, the app lets you back u your data in detail: you can actually back up specific bytes of info. However, the app is bundled with ads, and you don't get to get rid of them in any way. It has a premium sub-pack, but there's a free version as well.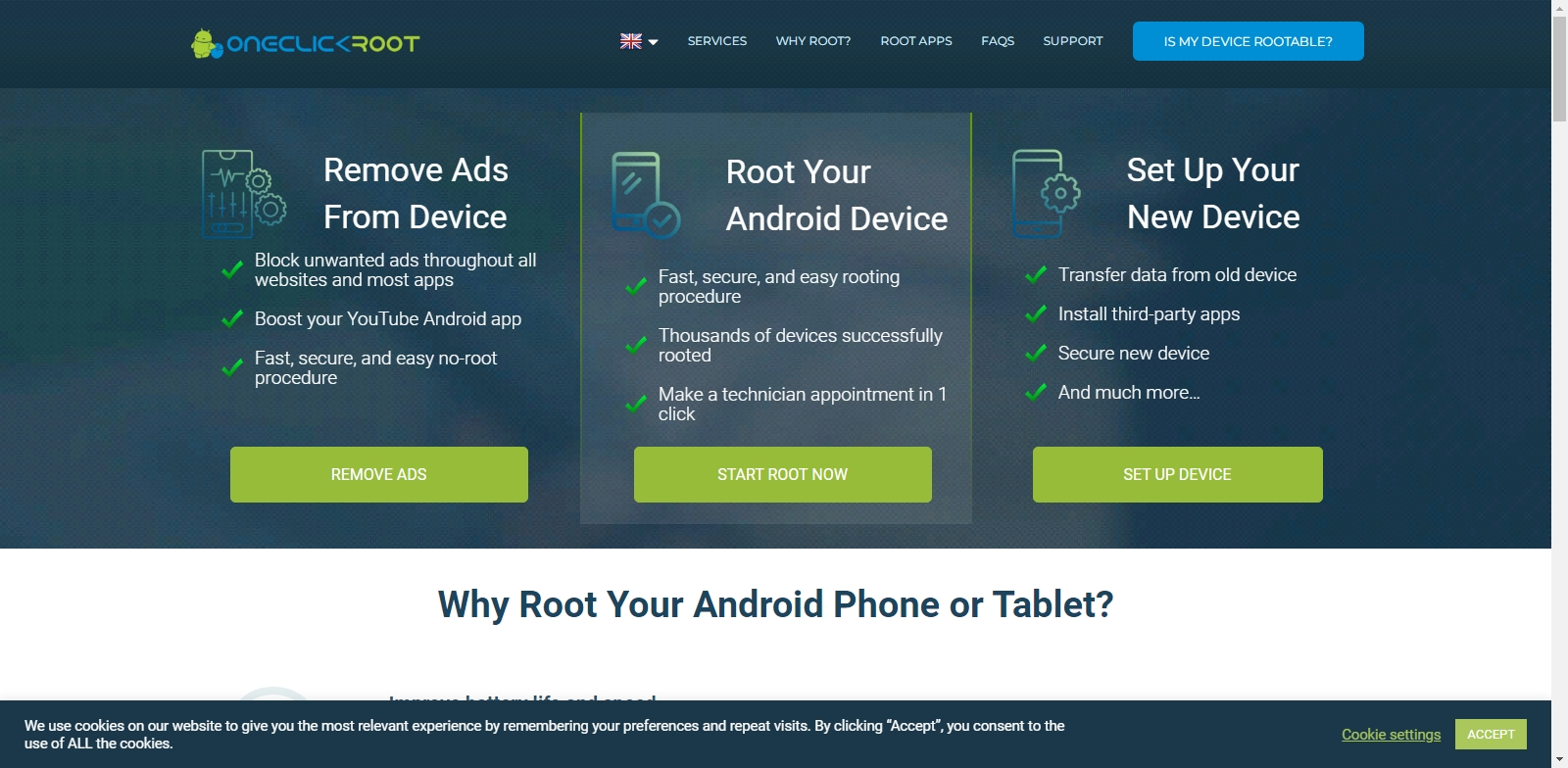 You may also like: 5 Best Battery Analyzer Apps
Root Genius
Next, there's an app that lets you get admin powers over your phone as simple as possible.
The main goal of this app is to let you improve the overall performance of your device and overcome some default restrictions. With this app, you'll get to access an entire operating system limit-free, so you can basically do whatever you want. The app is virus-free and easy to use, so no worries here.
You'll get to remove pre-installed apps, create backups of any data needed, and much more. Besides, the app lets you download apps that are originally unavailable for your country or are not compatible with your current device. It also works nicely for customizing your phone's theme and personalizing it by your will.
The app is compatible with over 10K devices and covers multiple languages, which is pleasant. The rooting happens in literal secs and the connection remains stable all way long. The app doesn't require a PC connection or any extra installation. It also is fully free, but here are some ads here and there.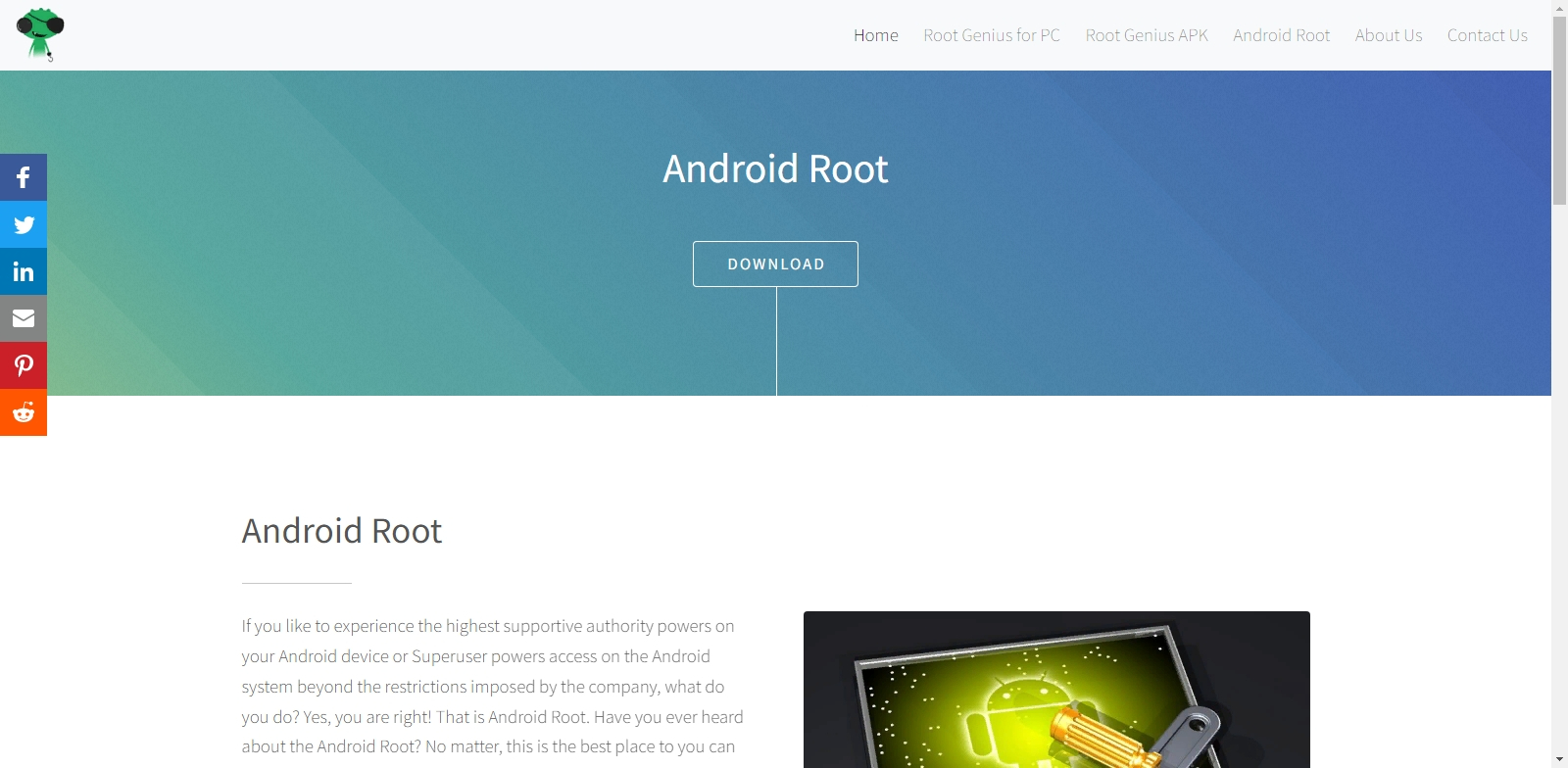 Kingoapp
This is another popular rooting app you can use for on-click rooting.
If you want to make rooting extremely easy, this app is for you. Once installed, the app will give you some prompts and explain what exactly can be done with it. Herewith, the rooting happens automatically, and you don't have to do anything with it at all: just wait till the process is done, and you're ready to go.
The app is compatible with multiple operating systems, even the old ones, so no worries here. You'll get to turn off Knox detection and get rid of some pre-installed apps you don't use (which can save a lot of memory space). Plus, the app lets you speed up your phone's performance and lengthen up battery life.
The app uses a proprietary superuser exploit that lets it keep control over the phone once the rooting is done. Just like the previous app, this one comes with a bunch of ads that you can't remove. These ads are pretty annoying as they may appear in the middle of any action you're doing.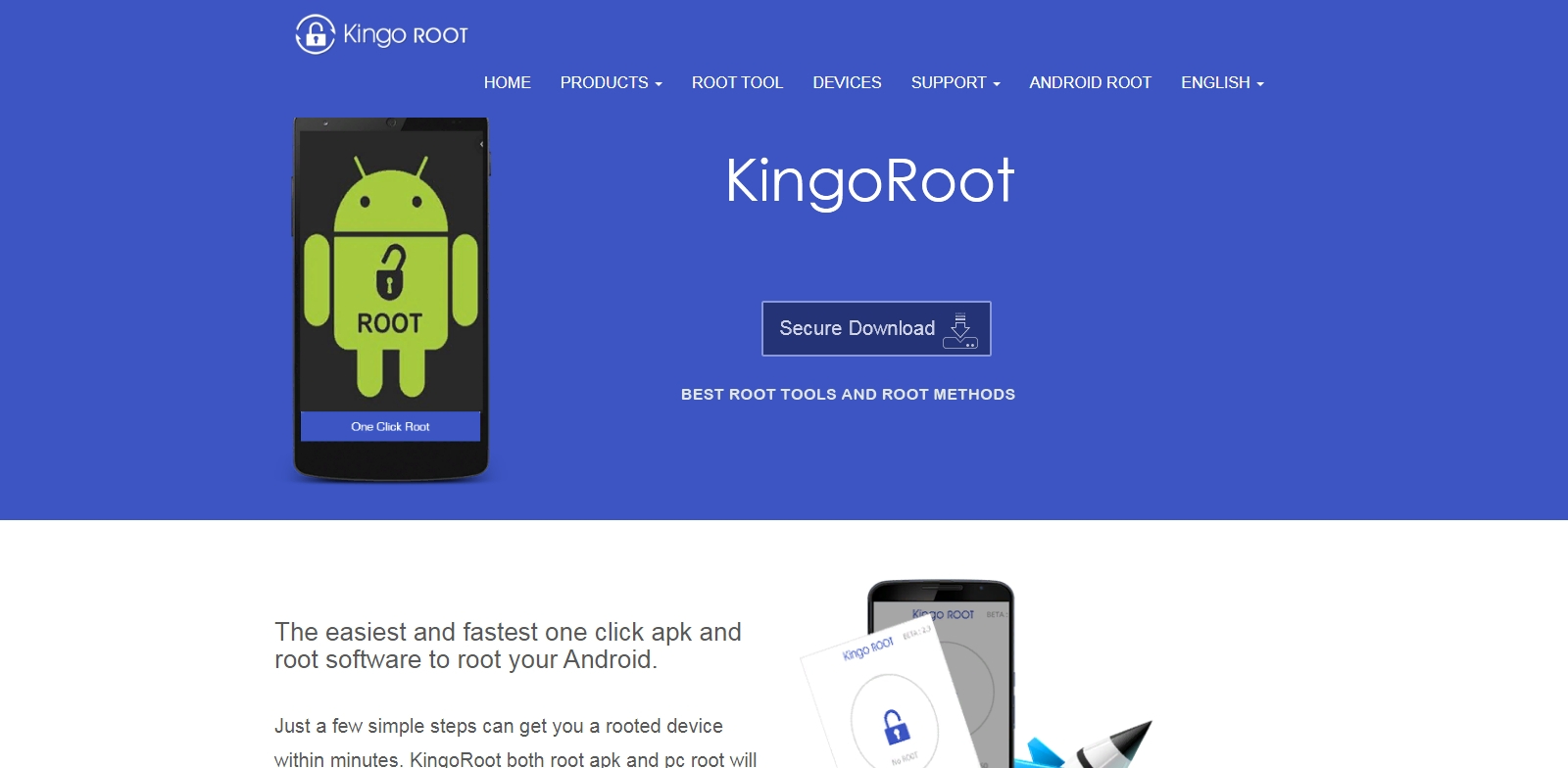 Check also: 9 Best Anti Tracking Apps
iRoot
It's a rooting app that lets you gain complete control over your device.
This is a simple yet effective app that lets you get root access without any effort. It's completely safe to use and fully free, so there are no reasons for not to try it. However, the ads are here and if you tend to get annoyed by those, don't risk using this one (just scroll to see the next app).
Speaking of features, the app lets you add custom ROMs and completely change the skin of your phone. You get full admin access with no limits, so you can fully personalize your phone, Plus, you'll be able to get the latest versions of apps that are not originally compatible with your phone or unavailable in your country.
Plus, you get to remove ads that are originally included in other apps (but you can't do it with the ads in this one). You'll also get to boost phone performance and save battery life. The app works with multiple Android operating systems, including the older ones.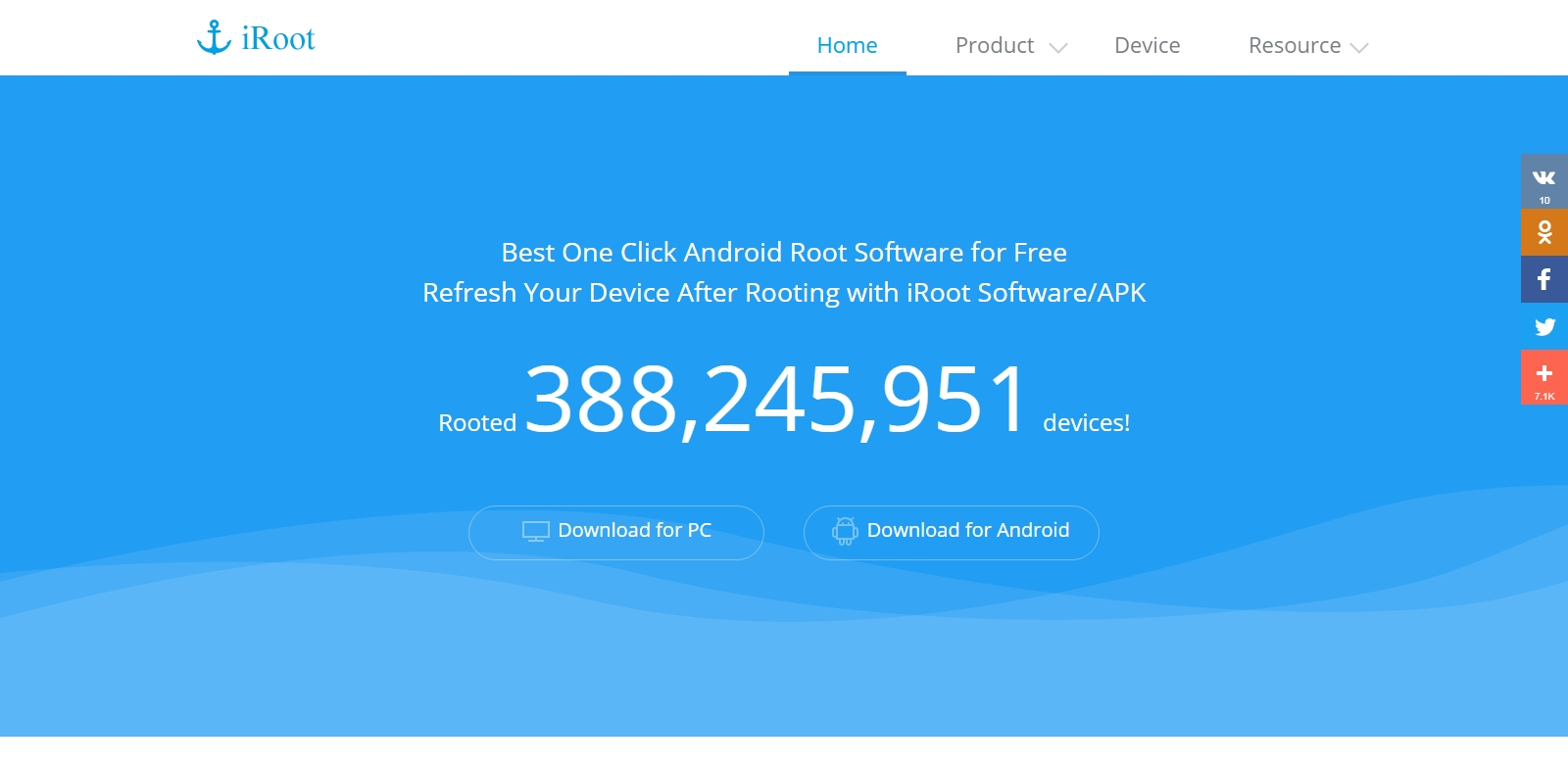 You may also check: 9 Best Keyloggers For Android
Odin
And lastly, we have a rooting app with a slightly different concept.
If you don't have to deal with a bunch of ads that come with all the previous apps, this one might be your choice. Although this app still provides you with one-click admin access, it works in a different way, so you won't get to view loads of annoying ads. It installs a safe superuser that doesn't keep unlimited control over your phone.
In other words, you get a smooth rooting experience without all the cons that usually come with it. Herewith, it needs to be mentioned that this app might be slightly more difficult to understand, so you'll have t do your research with it (especially if you're not familiar with such tools).
The app is only compatible with Samsung phones, and you may need to customize it to work on your device in particular. You can use it to install custom ROMs and speed up the performance of your device. Plus, it lets you erase Nand and lock flash if needed.