Public transport may be tough to cope with, especially if you're in an unfamiliar area. But don't worry, this article has you covered!
We've gathered the 8 best public transit and transportation apps for Android & iOS that will help you ride in comfort. These apps are here to help you get the best out of your city's transit system without any effort. You'll get to plan routes and switch transport options easy as pie. Plus, these apps will keep you updated on arrival times and schedules, so you'd never miss your vehicle ever again. Take a look!
Transit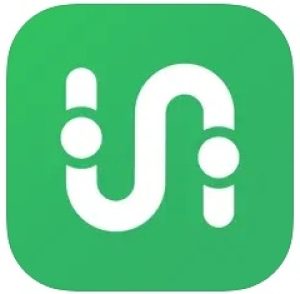 Let's start with an app to help you use public transport with comfort.
It will be your personal travel companion in over 200 cities across the US, Europe, Australia, and more. The app lets you effortlessly navigate and find the best routes of public transport wherever you go. It comes with a live directions system, so you could plan routes in secs. You'll get to view the route in detail with simple step-by-step instructions, so it's practically impossible to get lost.
To get more into features, you'll get to view accurate arrival times for all the public buses and trains. The app also lets you compare various route options and switch between them to find the best one. You'll be able to watch over your transport arrive at the stop, which helps to plan rides even more.
And if you're the kind of person who tends to fall asleep in the auto, don't worry – the app won't let you miss the stop. Just make sure to use the GO mode, and your phone will alert you when it's time to wake up. In case any service disruptions may affect the trip, you'll be alerted as well. There's also a tool that lets you see if the transport is crowded.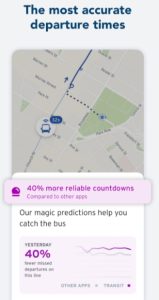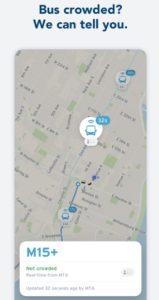 You may also like: 15 Best Taxi Apps
Moovit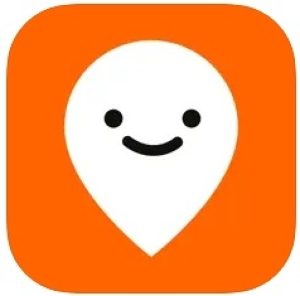 Next, there's an urban transit app that will help you find the best public transit routes.
The app works in over 3K cities around the globe, which makes it a perfect app for travelers. It may be difficult to navigate in a new city, and this app is here to provide you with no-frill routes. It covers in-depth maps and bus and train ETA that get revised in real-time. Thus, if any service issues may affect your plans, you'll be awarded.
The app tends o built multiple route options, so you can easily find the one you like most. It also locates all the bus stops and stations nearby and gives you accurate guides on how to get there. It also informs you how long the stop is and how close the bus is, so you won't miss it.
You may also set up get-off signals to skip the need to be on the app all the time. More to that, the app comes with a digital payment tool that lets you buy tickets with a few taps. You get to mark stations, stops, and places as faves to be able to build routes as quickly as possible. Plus, the app covers multiple bike routes if needed.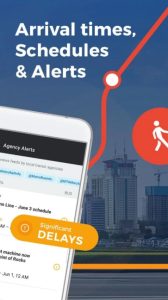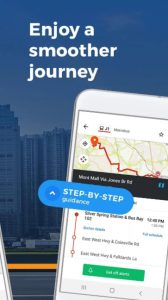 Citymapper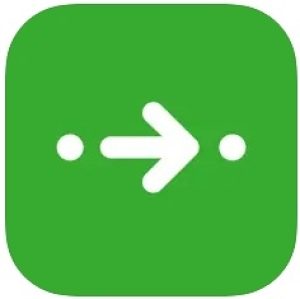 It's an ultimate transport app that lets you travel with comfort.
The main goal of this app is to solve all the potential issues and confusion that come with the need to use public transit. It lets you instantly compare travel options in multiple cities and pick the one that works best for you. The app covers various transport options: bus, subway, strain, taxi, and more, so it can cope with the most complex routes.
You'll also get to analyze the prices in case you're looking for the cheapest transit option. It needs to be said, the app lets you view taxi prices from multiple companies, which is incredibly handy. Plus, it comes with turn-in-turn directions to help you get to bus stops and train stations effortlessly. Along with that, the app covers plenty of biking and scooter trips if required.
Another feature lets you avoid traffic and crowded areas. You'll get to track wait time in real time to never miss your vehicle or get late. It also lets you mark your fave transport and places, which quickens up route building quite a lot. There's been a safety tool that lets you share your location with a list of trusted people.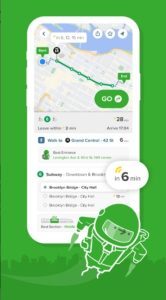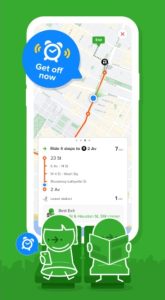 NextBus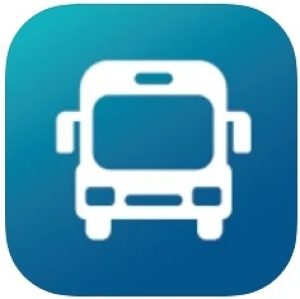 As you may guess by the name, this app helps you plan bus trips.
The app runs in multiple cities around the globe, and it's one of the easiest ways to plan intercity trips. It lets you quickly find the closest bus stops and calculates the ETA. You can also browse the ETA for the next three vehicles that are coming. All the data gets real-time updates, so if there are any delays or troubles you'll get notified.
Once the stop is found, the app gives you walking directions, so you won't get lost wherever you are. Besides, you get to save your fave stops and places to make route building even quicker. You can also mark your home, work, and places you tend to visit regularly.
In case you're planning an intercity trip, the app covers multiple transit agencies you can find in secs. And if you have any questions or comments, it lets you reach the agencies and companies right away. The app also lets you set get-off alerts, so you'd never miss your stop ever again.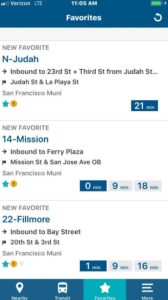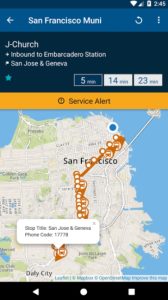 Check also: 9 Best Apps to Rent a Bike Near Me
myStop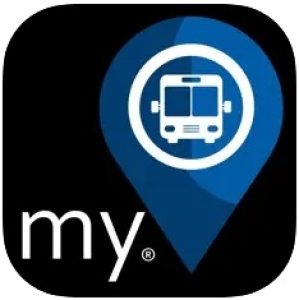 This is a transit app that makes trip planning easy.
It gives you real-time bus information that helps to avoid confusions and disappointment that may come with the use of public transport. The app gets the info of almost 40 transit agencies in the US, so chances are it has everything you need. You'll get to view real-time ETA info along with a detailed schedule and bus stop map.
You'll also get to watch over your bus on the route to get to the stop in time. The app also comes with step-by-step guidance that will help you find the right stop, even in unfamiliar areas. Besides, it will send you alerts on all the delays and disruptions to avoid unpleasant situations.
You'll also get to compare multiple routes to pick the one that is best for you (and maybe the cheapest one as well). More to that, the app takes care of your comfort, so you'll get to see if the bus you're planning to take is crowded or not. You'll also get to mark your most-used routes, stops, and places to make route building as quickly as it can be.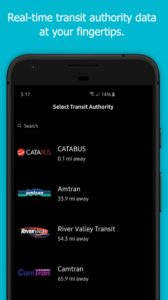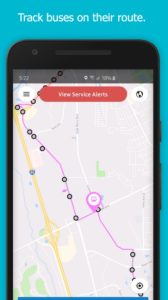 DoubleMap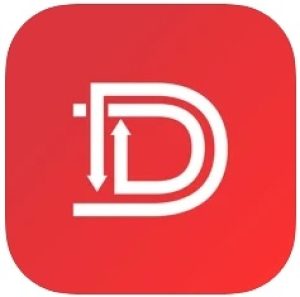 Next, there's a bus tracker that will boost your public transport experience.
The concept of this app is quite simple, and it's fully focused on bus trips (which may not be good if you tend to take other types of transport). It lets you track the exact location of a specific bus to make sure you'll get to the stop n time. Plus, it helps to save time on bus waiting, which is handy.
The app lets you instantly build routes of any difficulty and switch between the options to pick the best one. It also tells you which buses are crowded, so you can avoid them and ride in comfort. And if you find yourself in an unfamiliar area, you may find its bus stop finding guidance pretty useful.
Beyond that, the app gives you accurate ETA predictions, and you can set it up to display your most-used buses automatically. You can also mark your fave paces and stops to save time. The app keeps you updated on all the service changes, so you won't have to deal with delays and other issues.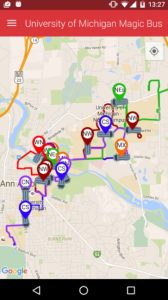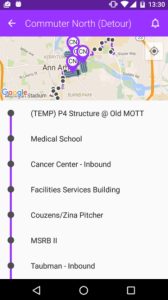 OneBusAway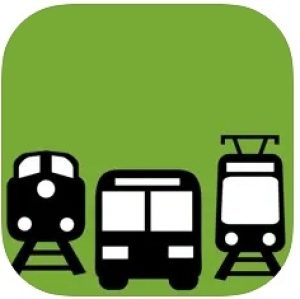 If you tend to miss your buses too often – don't get past this app.
It's a simple urban transport app that will help you get the best of your bus rides. The app offers live transit info that will help you save time on the bus waiting along with getting to the stop right in time. All the info gets real-time updates, so you'll be notified of all the potential delays, traffic, and all that.
It needs to be said, this app doesn't have such a big coverage when it comes to cities, but if yours is on the list it will be quite helpful. The app gives you several route options, so you can pick the ones that suit you. You may also mark certain buses and stops to receive departure alerts and build routes even quicker.
You may even add a widget to this app to never miss the bus and keep an eye on vehicle alternatives. The app also provides you with in-depth guidance that will take you to the stop wherever you are. It saves the entire history of your rides, so it is easy to repeat any of them.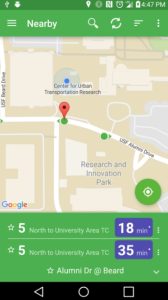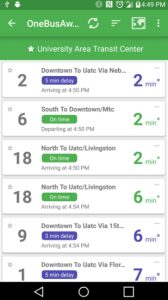 You may also check: 9 Best Car Rental Apps in the USA
Whiz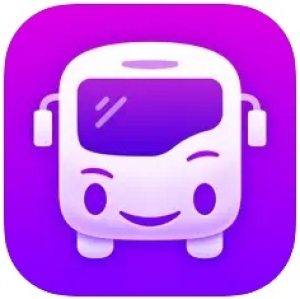 And lastly, we have an app to help you cope with public transport and plan longer trips effortlessly.
Although the app works well with in-city rides, it can be an actual holy grail for intercity ones. It lets you plan transit rides up to a week in advance to make sure you book the right tickets and avoid any unpleasant surprises. Plus, it usually offers at least a couple of routes and transport options, you can pick from.
It covers over 150 cities, so no concerns here. The app covers both buses and trains, which is handy. It gives you detailed live directions, so you won't have trouble finding the bright stop or station. Besides, you get to set up get-off alerts in case you tend to fall asleep in transport.
The app also covers live crowding info, so you could avoid traveling when the roads are busy. The same goes for any kind of disruption: you'll get notified in case any issues may affect your ride. It lets you share your location with friends and fam right away so that could watch over you while on the road.