Each crystal is striking in its beauty and uniqueness. You can find them in absolutely any place at the most unexpected moment. Learning about crystals is an interesting and informative process, once immersed in which you can become a true professional.
If you find an interesting stone, then use one of these best crystal identification apps for Android & iOS. Their capabilities will allow you to determine the value of even the most unsightly at-first-sight crystal.
Rock Identifier: Stone ID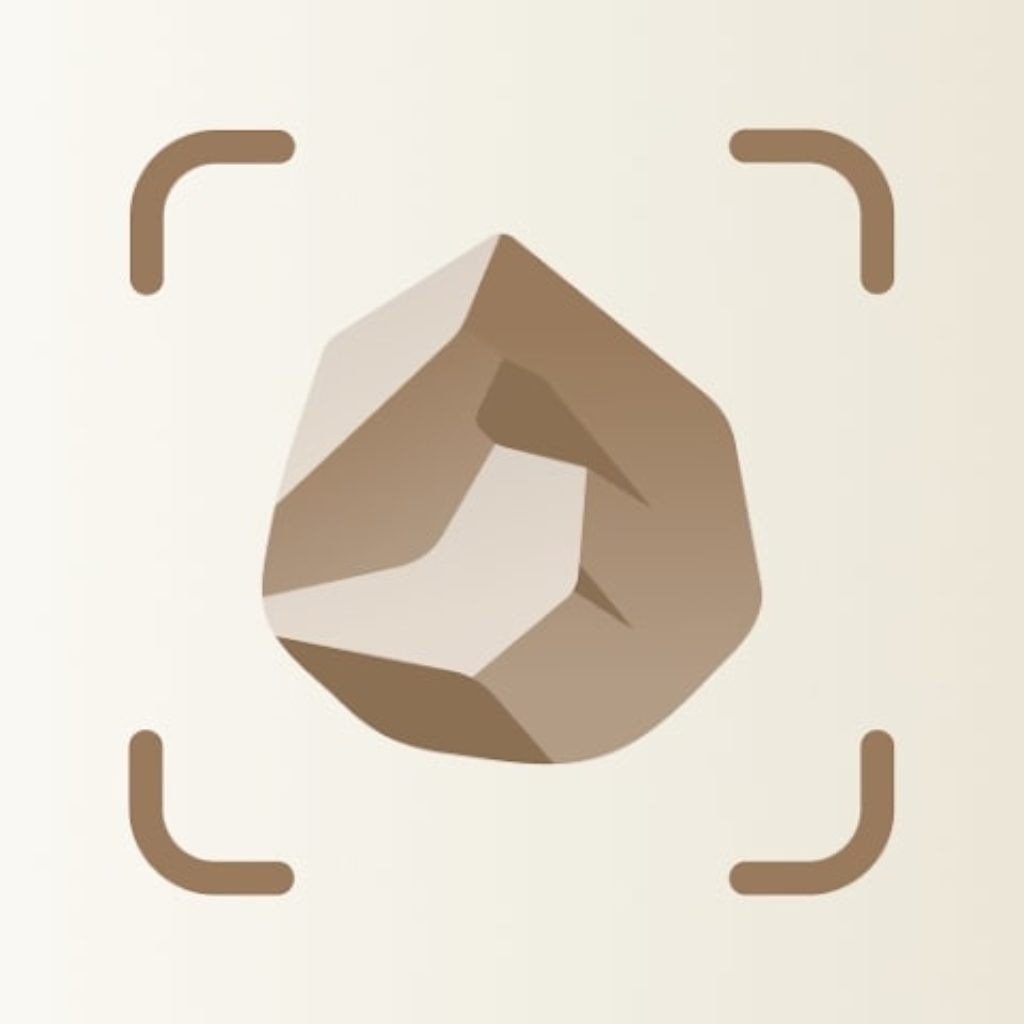 Stone ID is a quality app for pinpointing rocks. If you are interested in the geology of a particular area, this program will help you get the information you need without going to the library.
Just point your phone camera at a rock or import a ready-made image directly into the app. You'll find descriptions and images of over 6,000 different rocks.
Almost instantly, you'll have access to a wealth of data. Here you can easily find out the approximate time and place of origin, the physical qualities, and a description of the external elements.
You also find out the real value of the rock and how it can be used in different apps. Add new specimens to your existing collection of photos, and save interesting stones in "Favorites".
The high accuracy of the app allows you to use it not only for personal purposes but also to train new specialists. Not only ordinary stones found in a cave or at the bottom of a river are suitable for work. Take a picture of your grandmother's necklace and find out the real value of the gemstones it contains.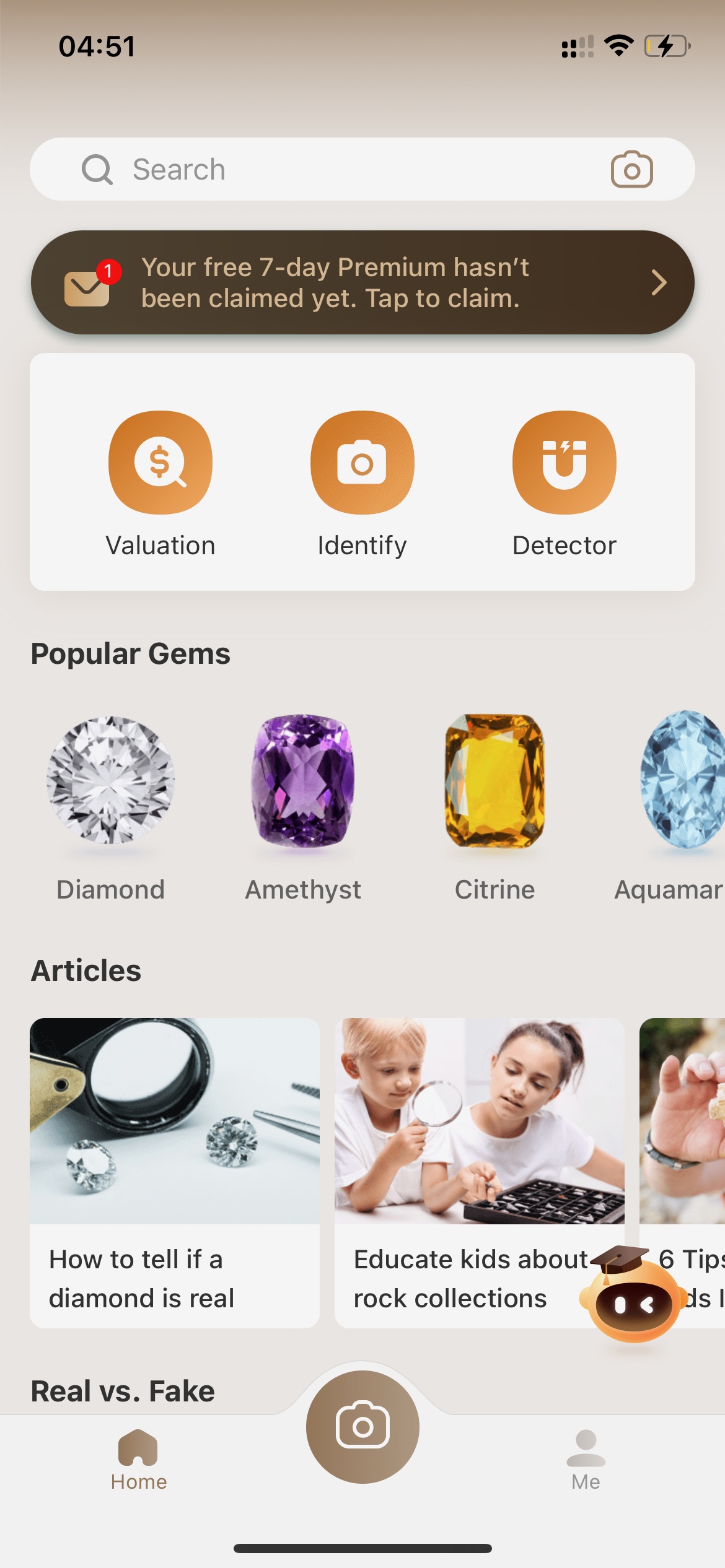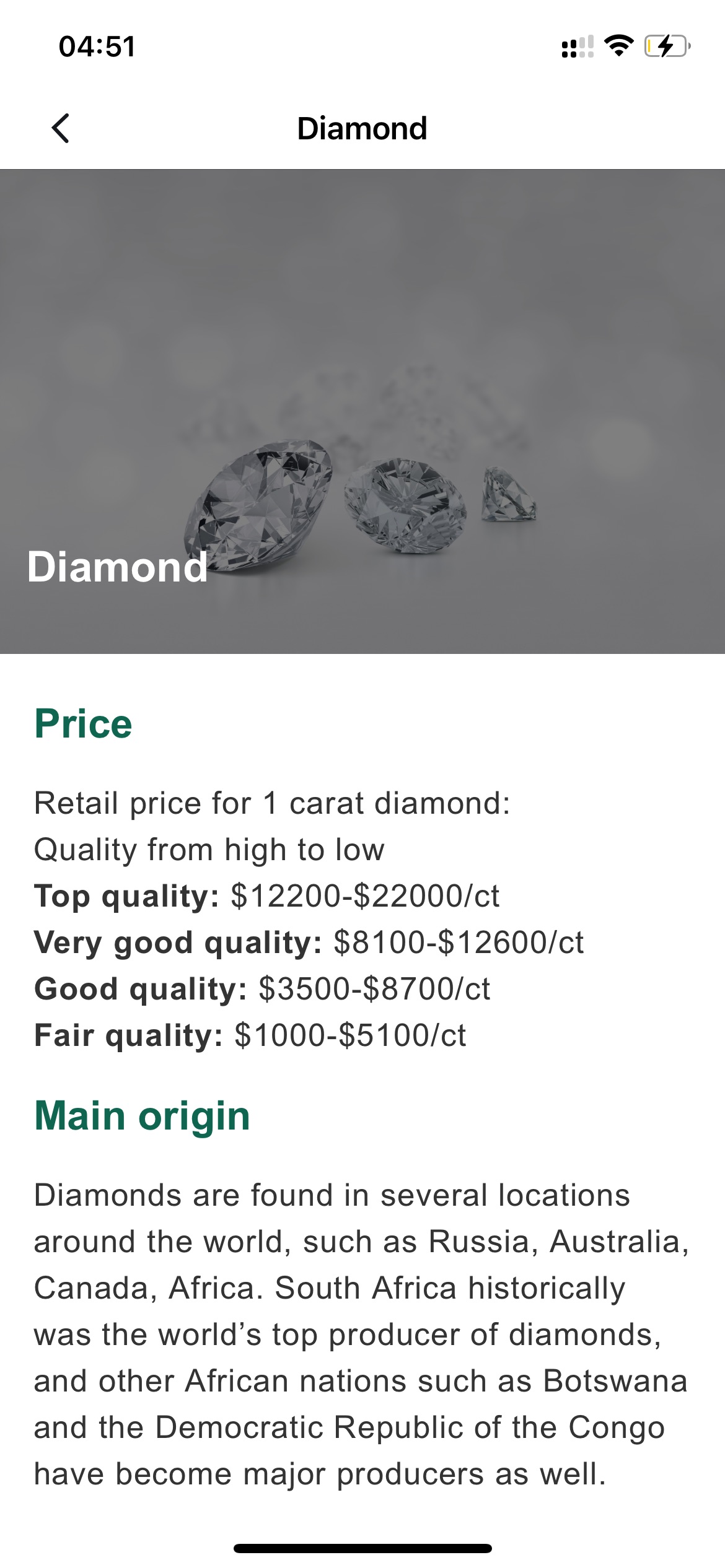 You can create your own personal gallery, constantly updating it with new and interesting exhibits. This is a great opportunity to explore a new field without investing.


You may also like: 7 Best Metal & Gold Detector Apps
CrystalEyes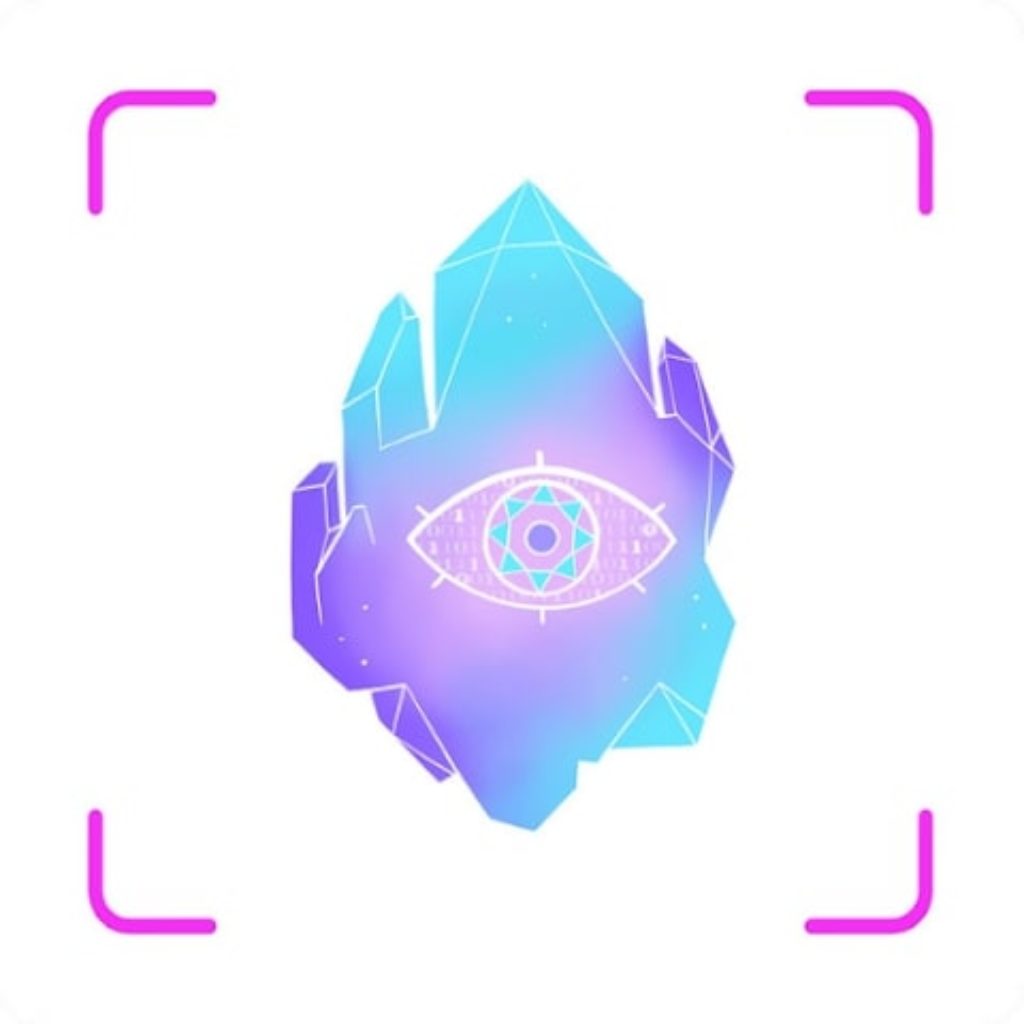 All the crystals of the world are at your disposal with CrystalEyes. The app helps you learn more about the most unusual and rare crystals from around the world. Also scroll through the catalog of popular stores and buy the stone of interest.
The app functions on the basis of neural networks, which allows you to improve the search results every day. If you take a photo of a crystal, you will have valuable information.
Find out where this crystal first appeared, how common it is, and what its real value is. Get information about its physical properties and processing methods. Find out if there is an opportunity to buy such a crystal and see what the current market offers are.
All crystals that you have identified through the app constitute your personal collection. Get the details of suppliers and sellers you can trust. It could be a small shop in the province or a large company in the mining industry.
You can discuss crystals of interest with other users, share your experiences and get valuable advice. The horoscope will help you determine which crystal is best for you.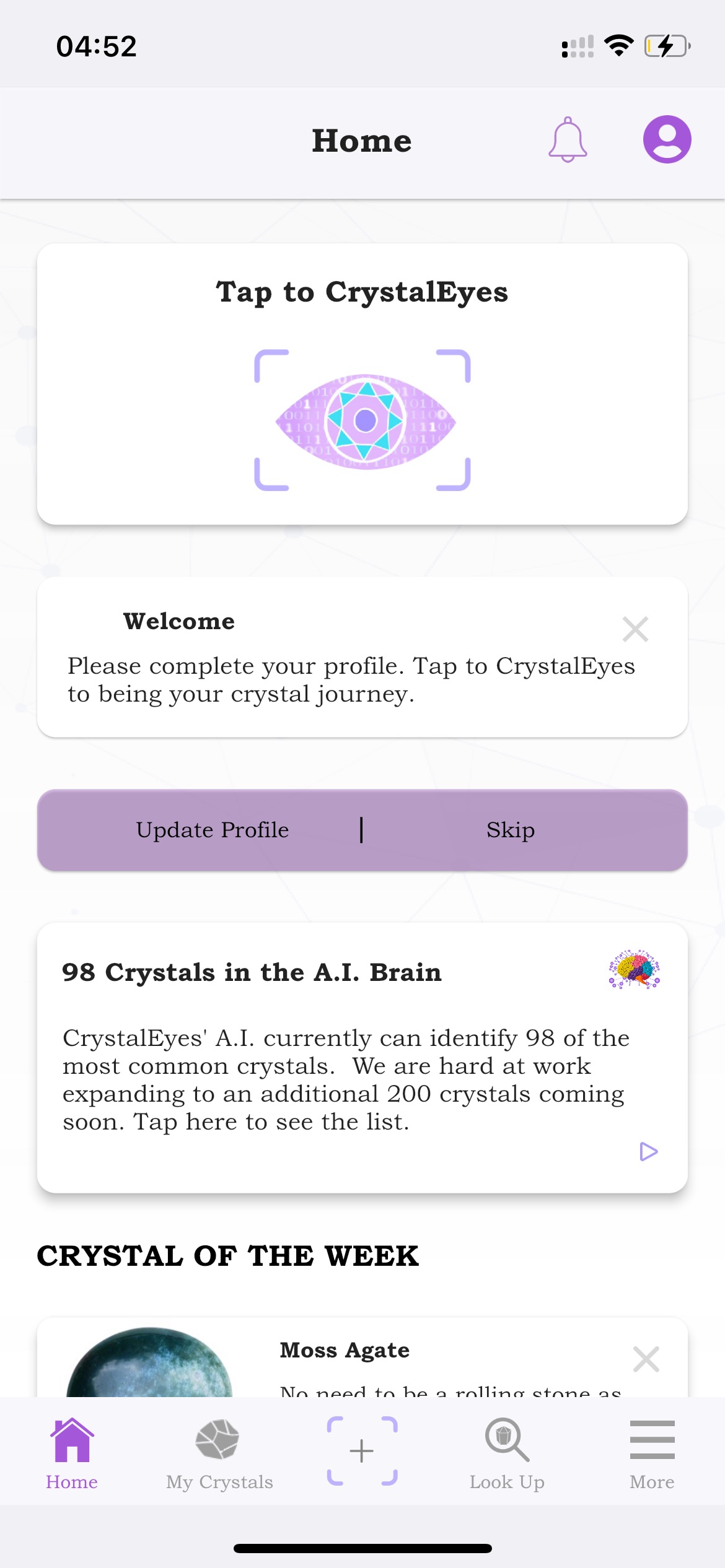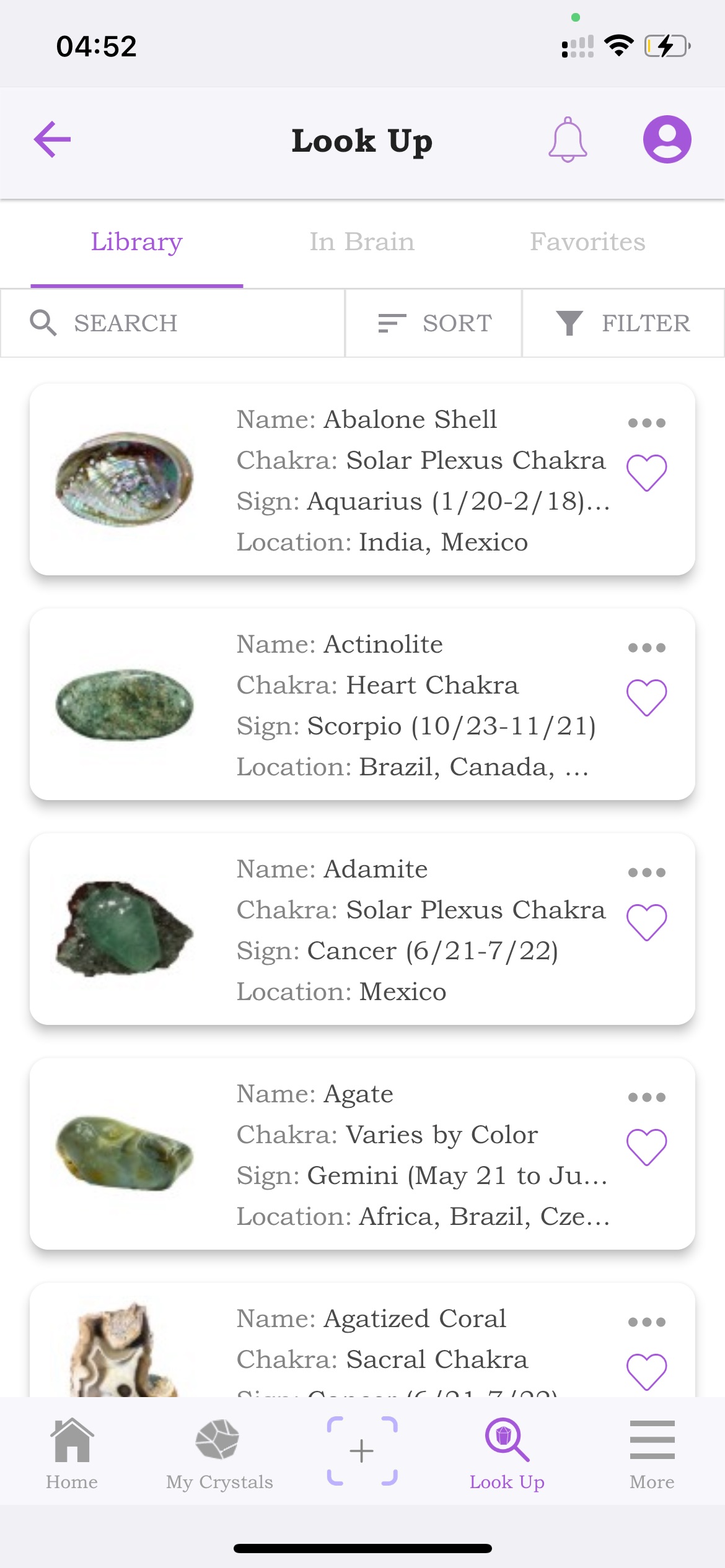 You will not find any ads or any calls to buy here. Only important information for experts and crystal buyers.


Crystalyze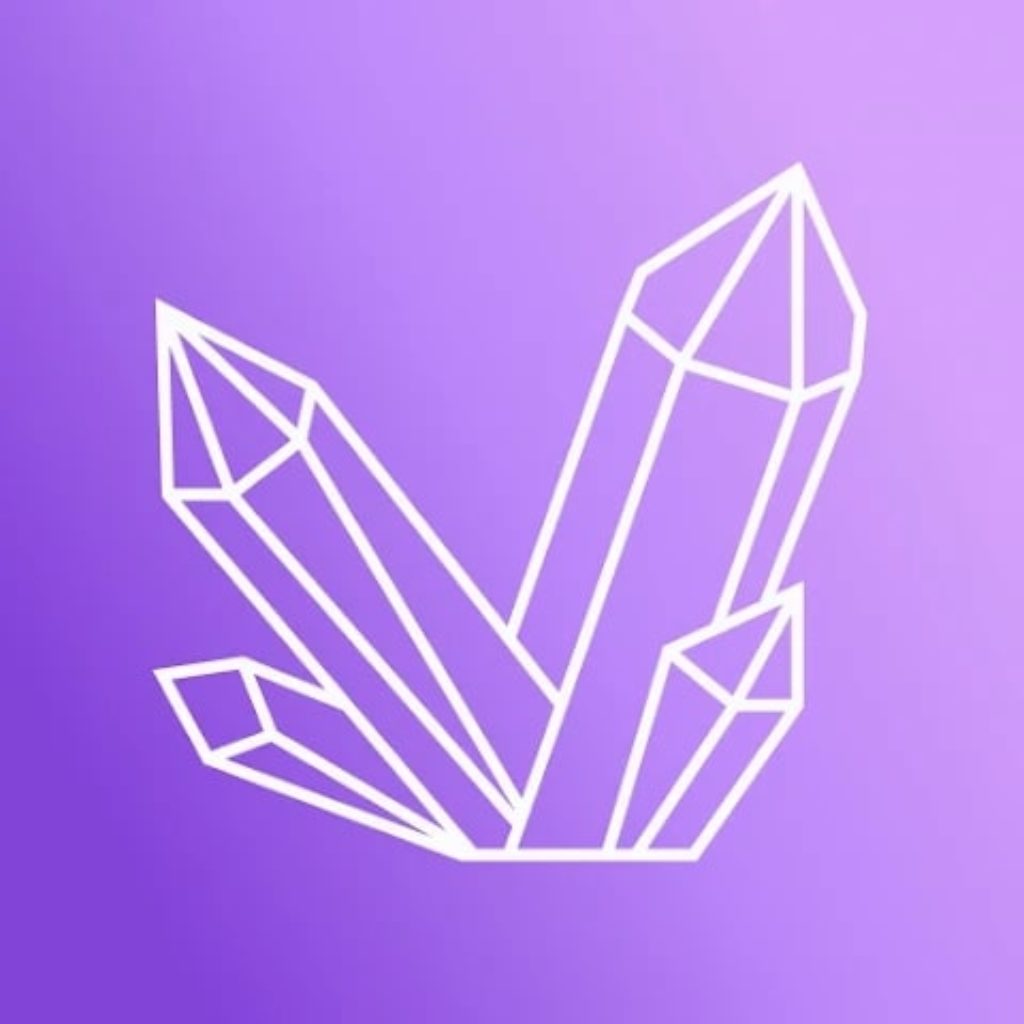 Crystalyze is your personal guide to crystals and stones. A huge number of specimens are ubiquitous and very rare. You can use it to find the perfect piece of jewelry for you, as well as to give a gift to your loved ones.
Here you will find information about the powers of different crystals. Read the horoscopes so that you can find the right stone.
Make the spiritual path to enlightenment easier with the right crystals. All the information about amulets, chakras, and attracting love in this app.
Find answers to any questions you have about stones and crystals. Crystalyze contains data on 140 different specimens. Each one corresponds to an accurate description of geographic location, physical data, and metaphysical possibilities.
Choose stone jewelry according to advice from experienced astrologers. Create a personal collection of stones, making notes and important information as you work with them.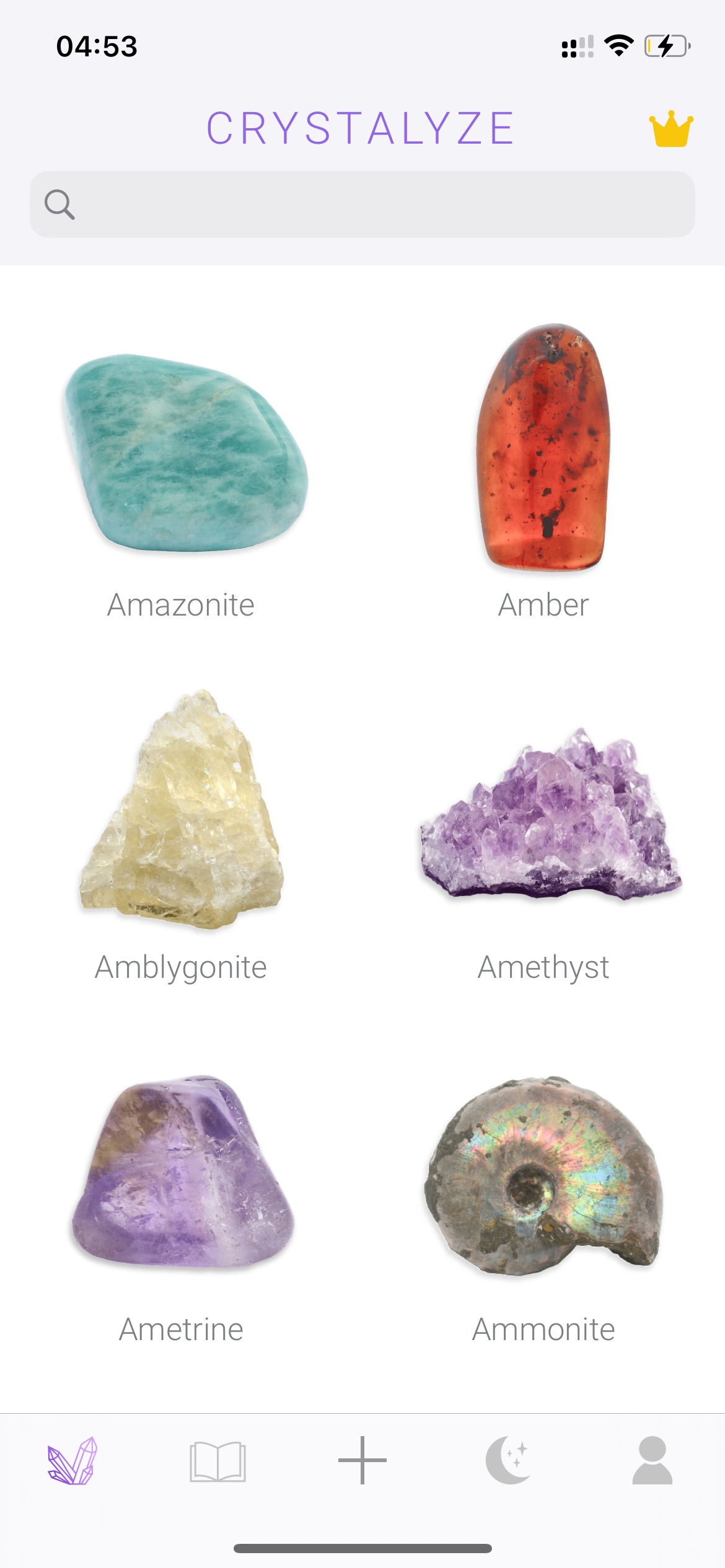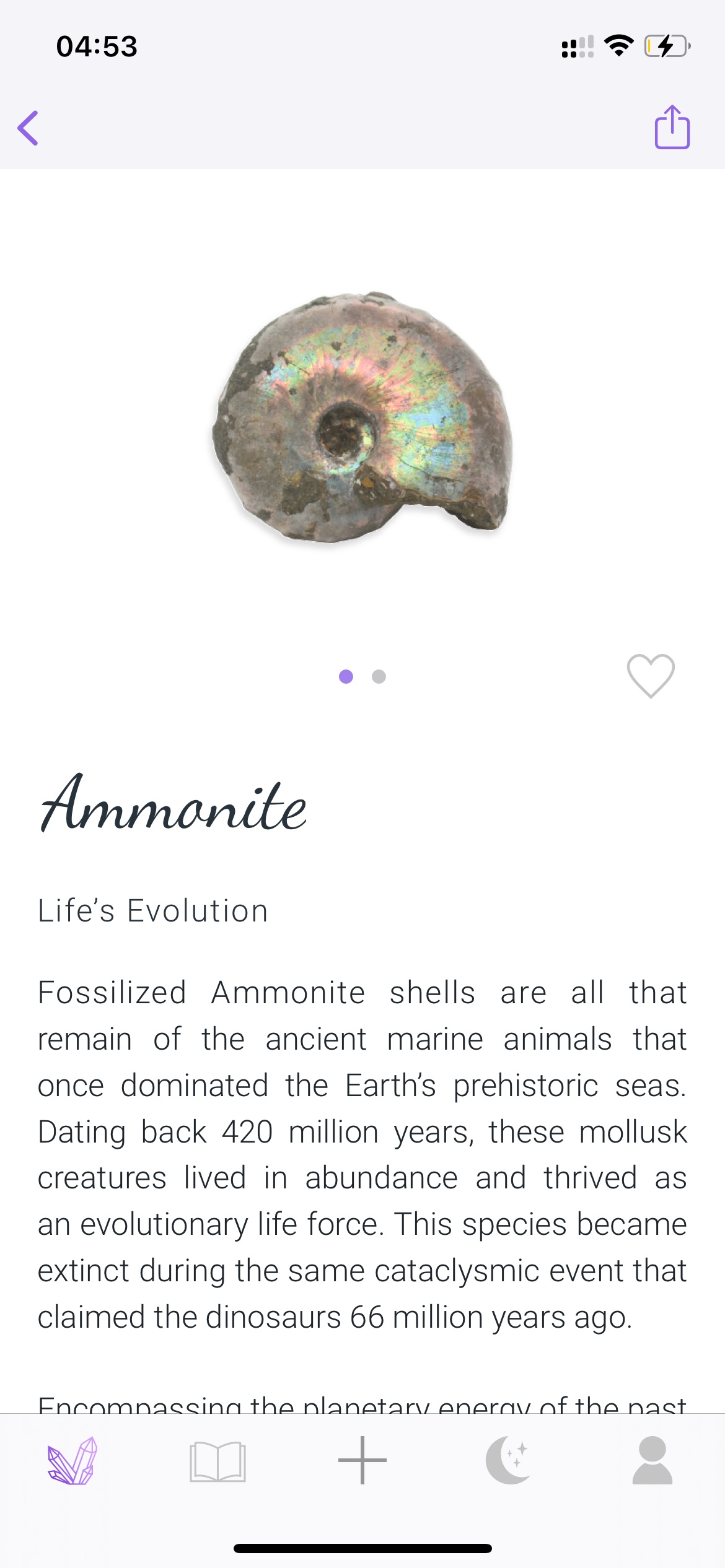 The app requires no payment and is open to everyone. With the premium version, you will have the ability to enter your own photos of rocks into the catalog. Besides, you will discover new categories, including proper stone care and healing qualities.


Cure Crystals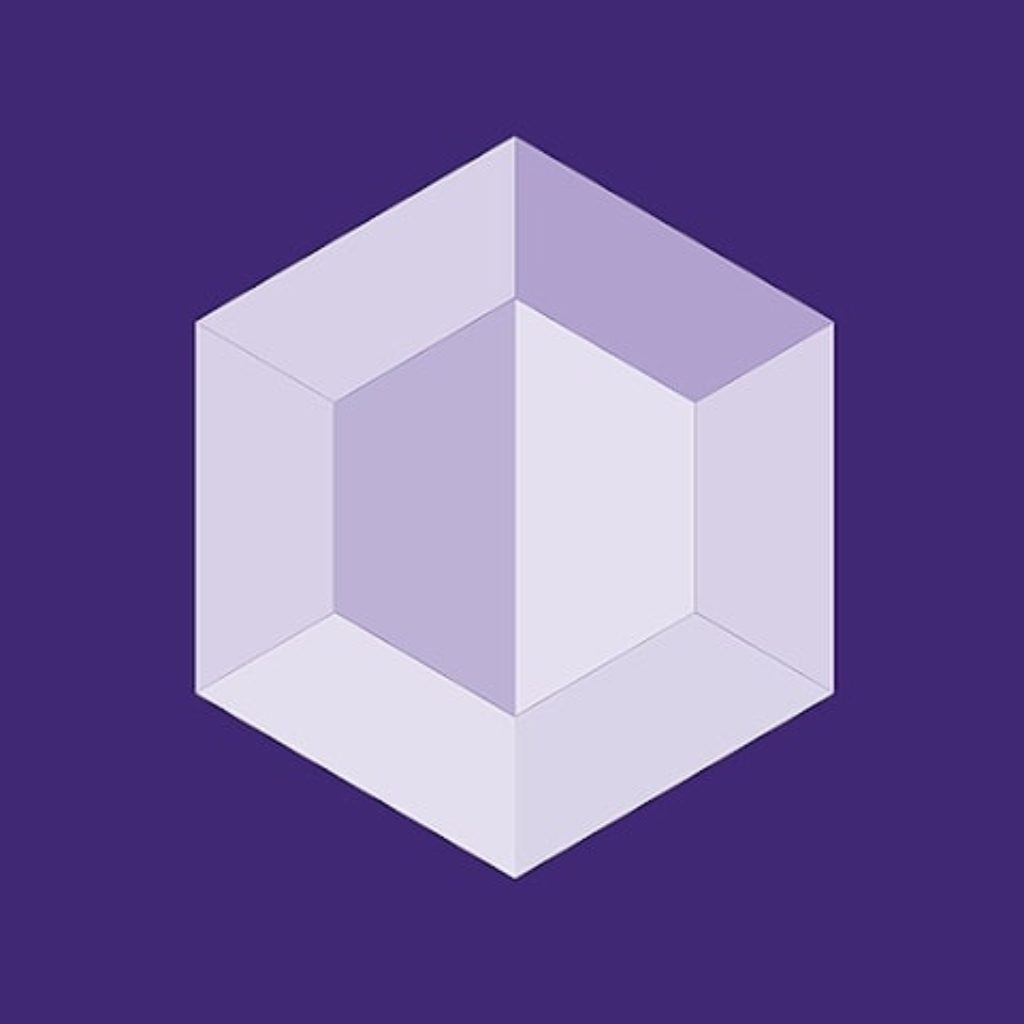 The Cure Crystals library contains all the crystals and precious metals that have a positive effect on human health. Here you can get acquainted with the healing properties of stones, and choose the best option for yourself and as a gift.
The app allows you to see a clear picture of the desired stone, and learn all about its history, location, and price to date.
The description of each specimen contains information about the effect it has on the body. The current list includes more than 300 items, regardless of their location and price.
Vivid photos and clear descriptions allow you to make the right choice. Cure Crystals are essential if you want to learn a new technique to maintain health or find spiritual balance. Save the crystals you're interested in in your Favorites folder.
You can always return to study and buy them. You can also divide all the exhibits in your collection according to the signs of the zodiac and the main chakras. This greatly simplifies the work of astrologers and gives ordinary users the opportunity to buy the right stone without the help of spirit guides.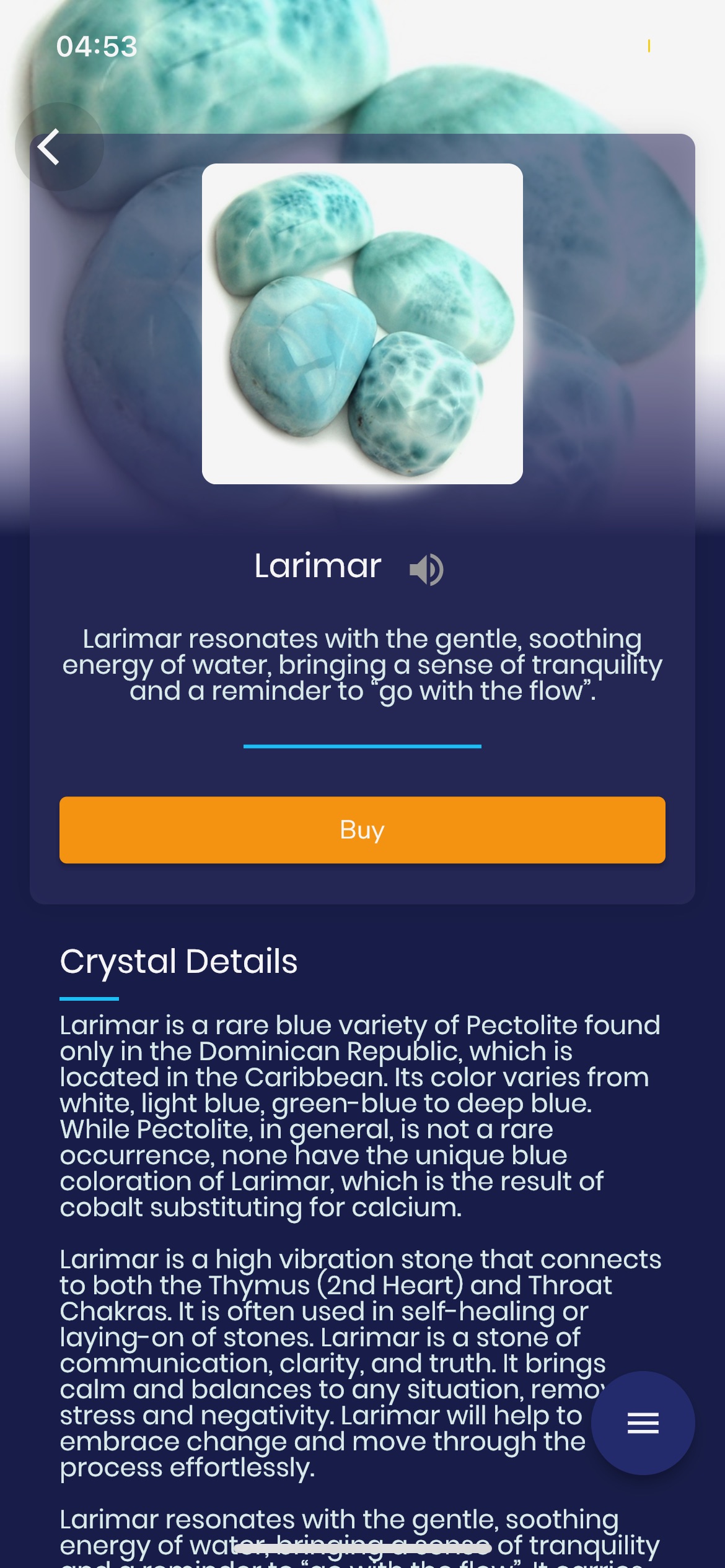 If you've already chosen the stone you want to buy, use Google Maps. The app collaborates with suppliers and indicates on a map the places where the selected stone is in stock. Save your time and money with Cure Crystals.


Rock ID Crystal Identifier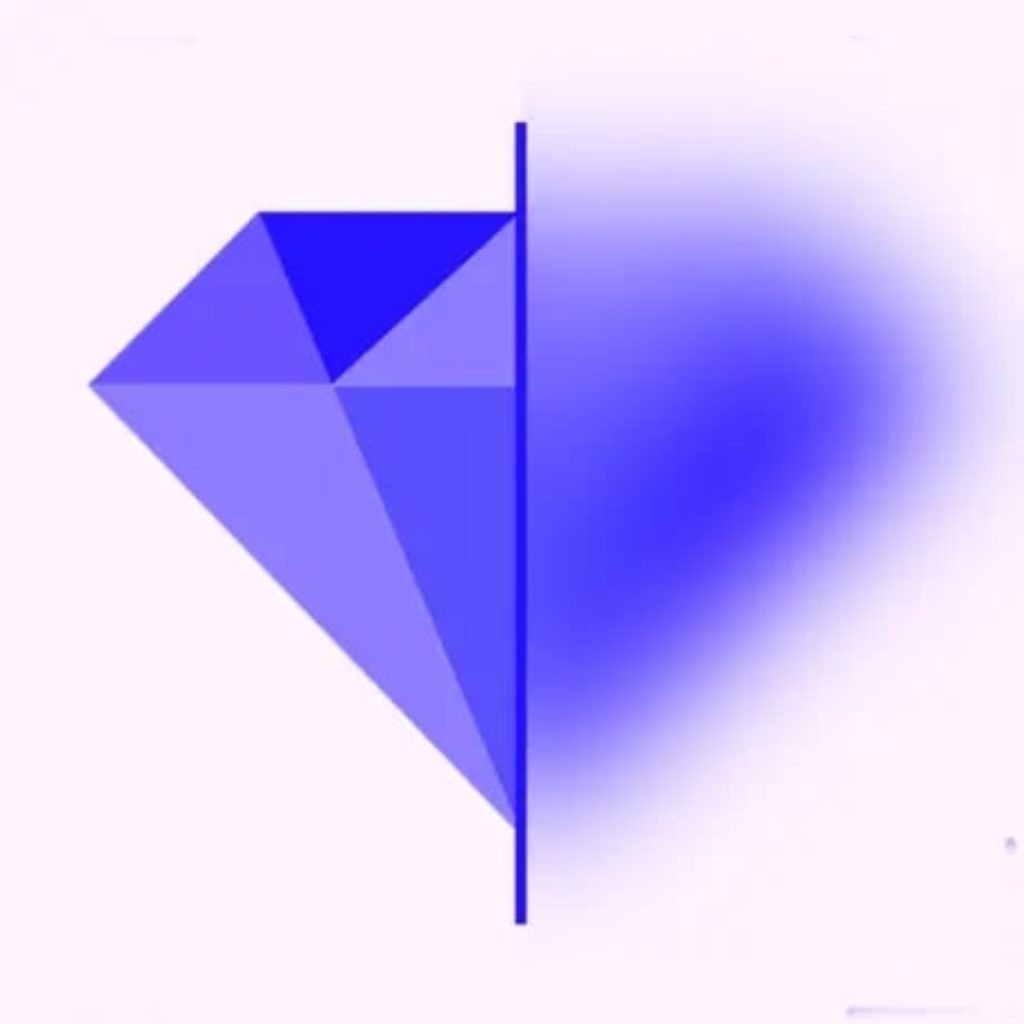 To quickly determine the geographic location and provenance of any stone, install Rock ID Crystal Identifier. It gives you access to detailed descriptions of several thousand stones and crystals.
The app makes it easy for students and teachers and allows anyone with a passion for collecting rocks to learn a great deal.
Stones from various countries are suitable for identification. They can be gemstones, rare crystals, or common specimens we encounter in everyday life.
If you find an interesting gemstone, simply take a picture of it and submit the image to Rock ID Crystal Identifier. Within seconds the app will scan the database and give you the information you found. Identification errors are very rare, so you can rely on the result of the identifier.
Comparing pictures manually is very long and difficult, in this app the search is done autonomously. Each instance contains one or more professional photos. You can save them to "Favorites", export them to a gallery or send them to your friends.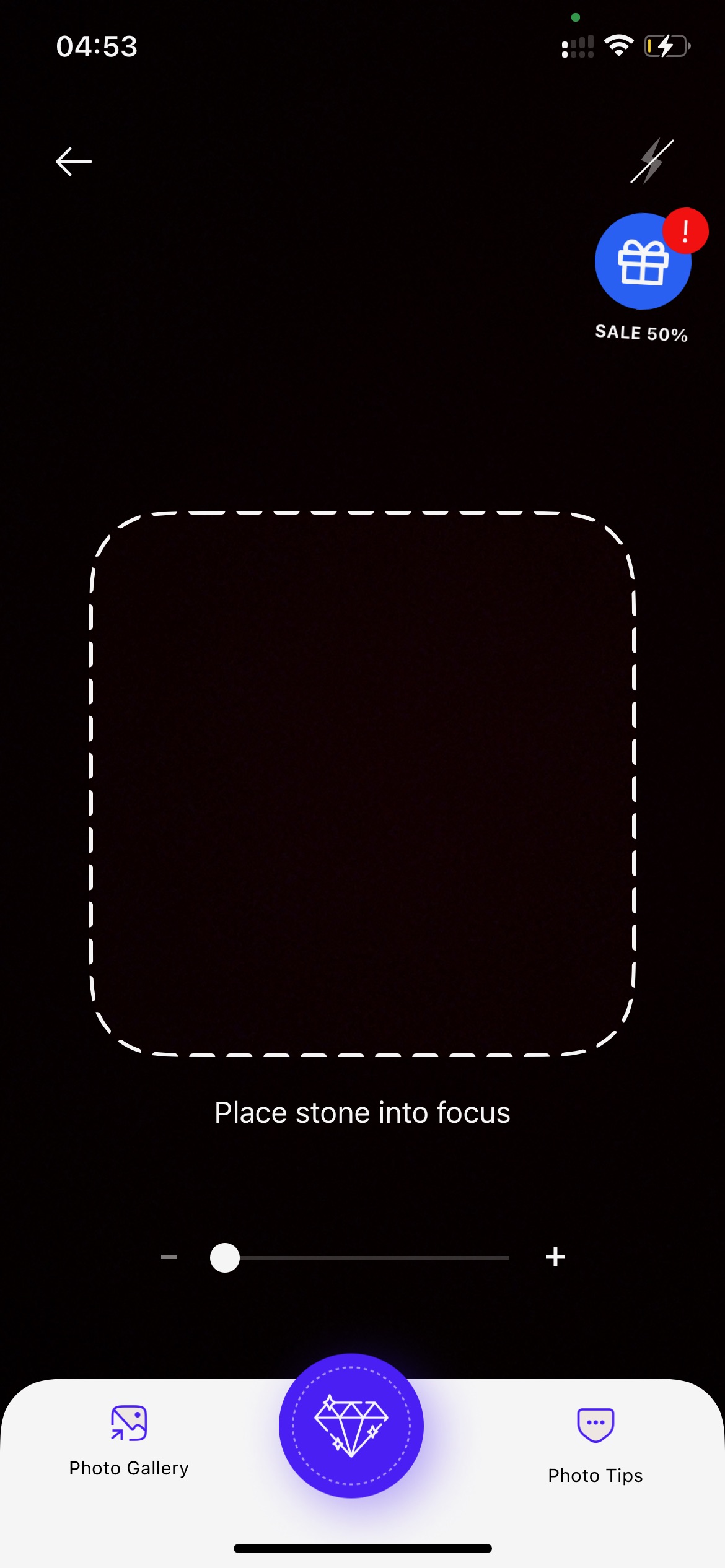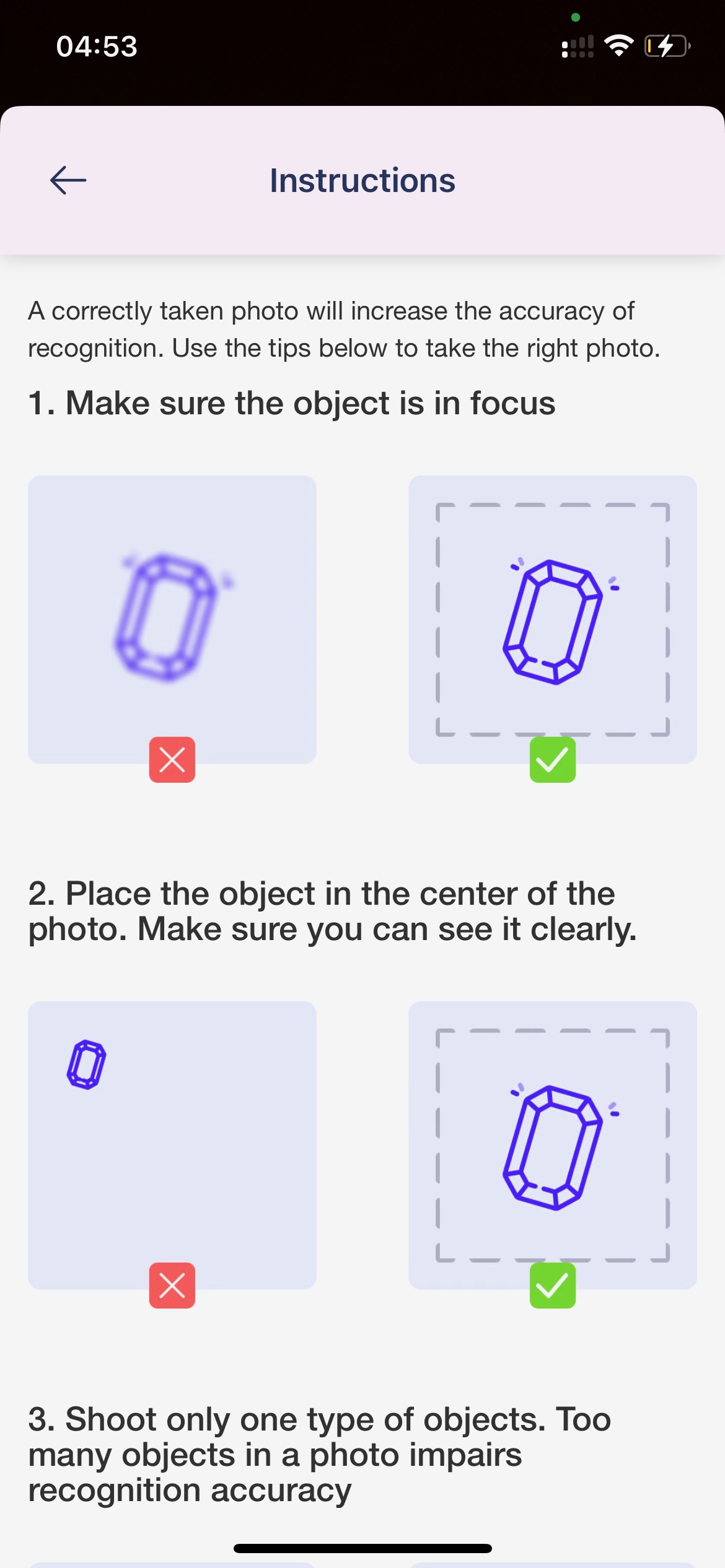 Keep your own journal where you can save beautiful gems and describe interesting stories about their purchase and use. Get up-to-date information on which crystal has healing properties and in which apps it knows no equal. Discover the vibrant world of rocks and crystals with the Rock ID Crystal Identifier app.

Rock Identifier Crystal Finder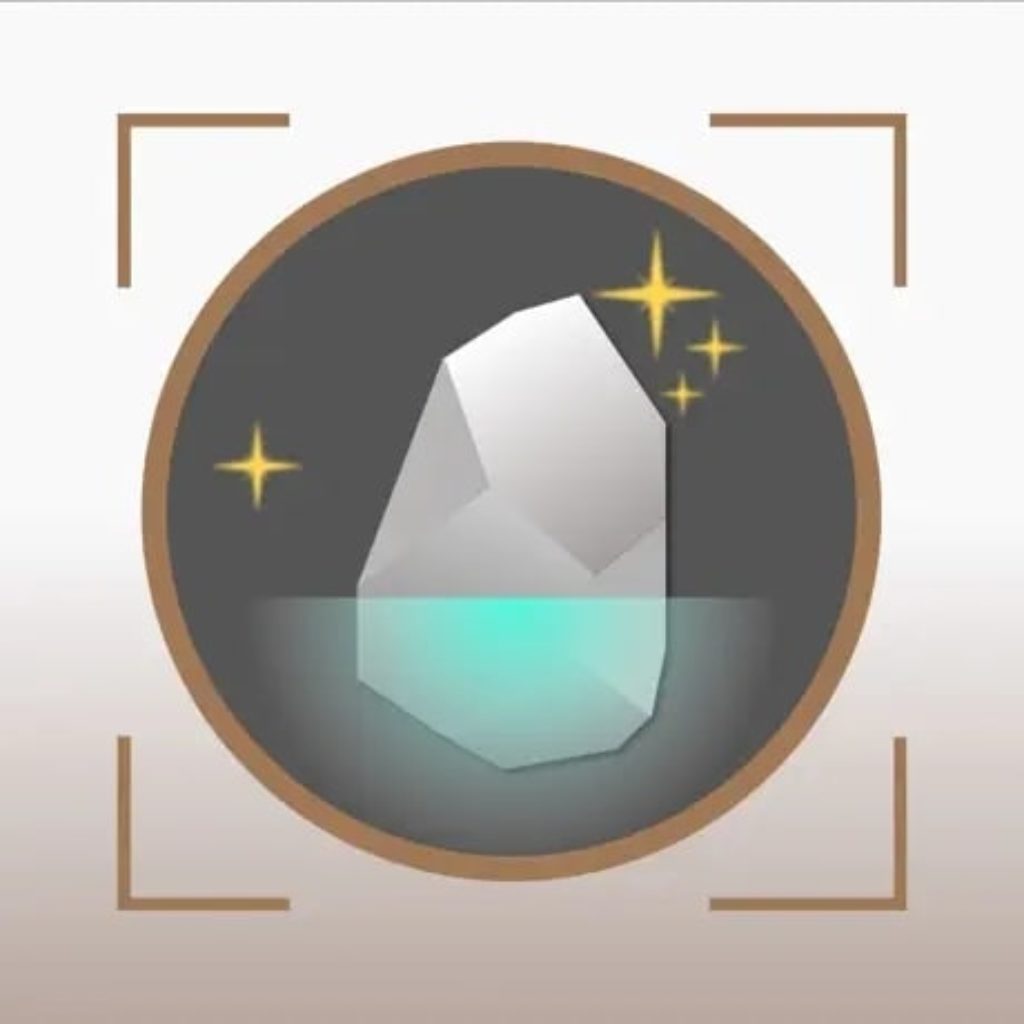 Your interest in stones will be taken to the next level with the Rock Identifier Crystal Finder. A personal rock ID in your pocket. A free app that lets you quickly learn all the information you need to know about almost any specimen.
The developers have conducted thousands of training sessions to get accurate and reliable results. You can use a photo that you took or find a similar stone on the Internet to identify it.
Within a minute you will become a real expert on the history and methods of use of that stone. All of the information that is available on each exhibit is verified and obtained from reliable sources.
When you open the page of the stone, you will see pictures of the stone in all its glory, as well as several videos.
Besides, you will have an accurate description of all the properties of the rock, gem, or crystal at your fingertips. The Rock Identifier Crystal Finder is designed for your comfort: it has a simple menu and an attractive design.
The app allows you to identify the appearance of more than just rocks. Upload a photo of any fish to get even more photos, its name, and species description.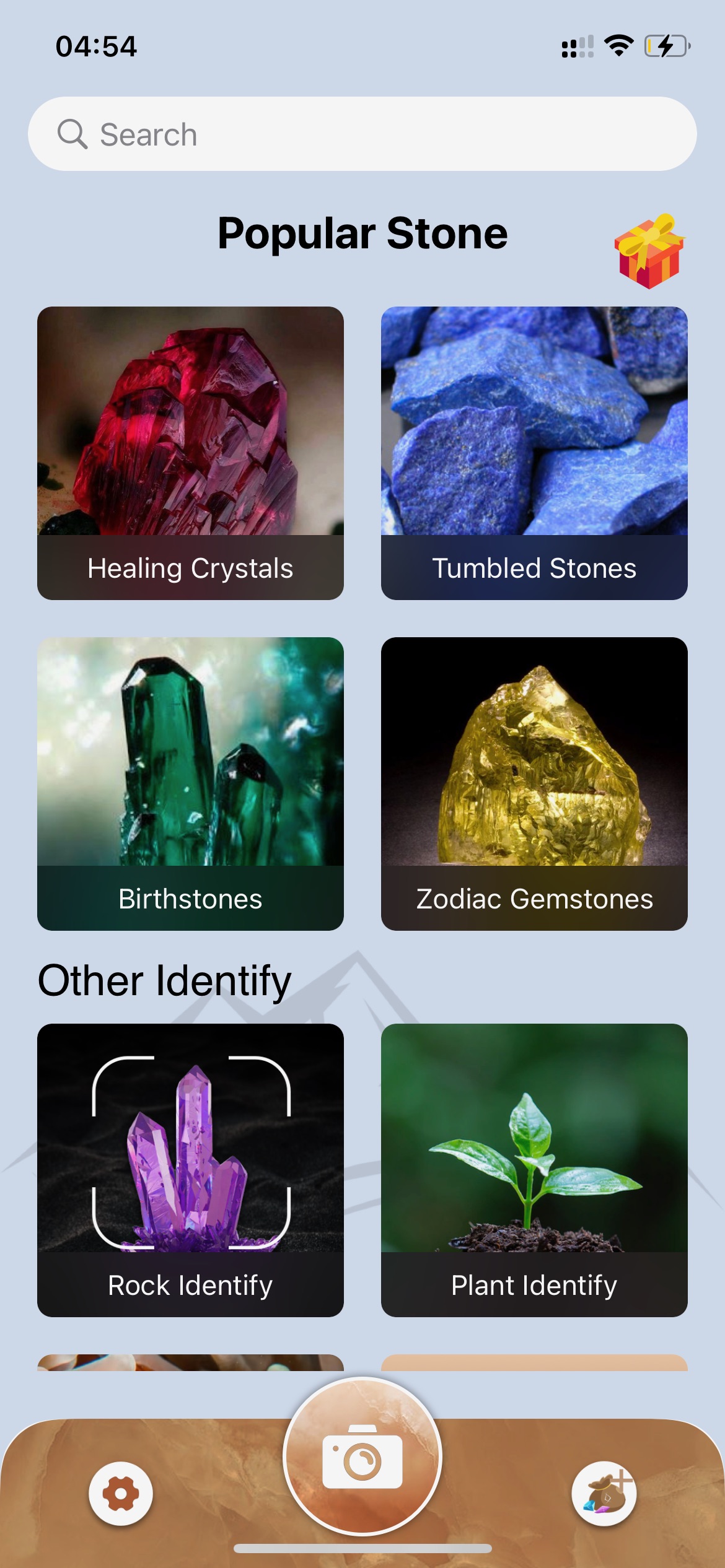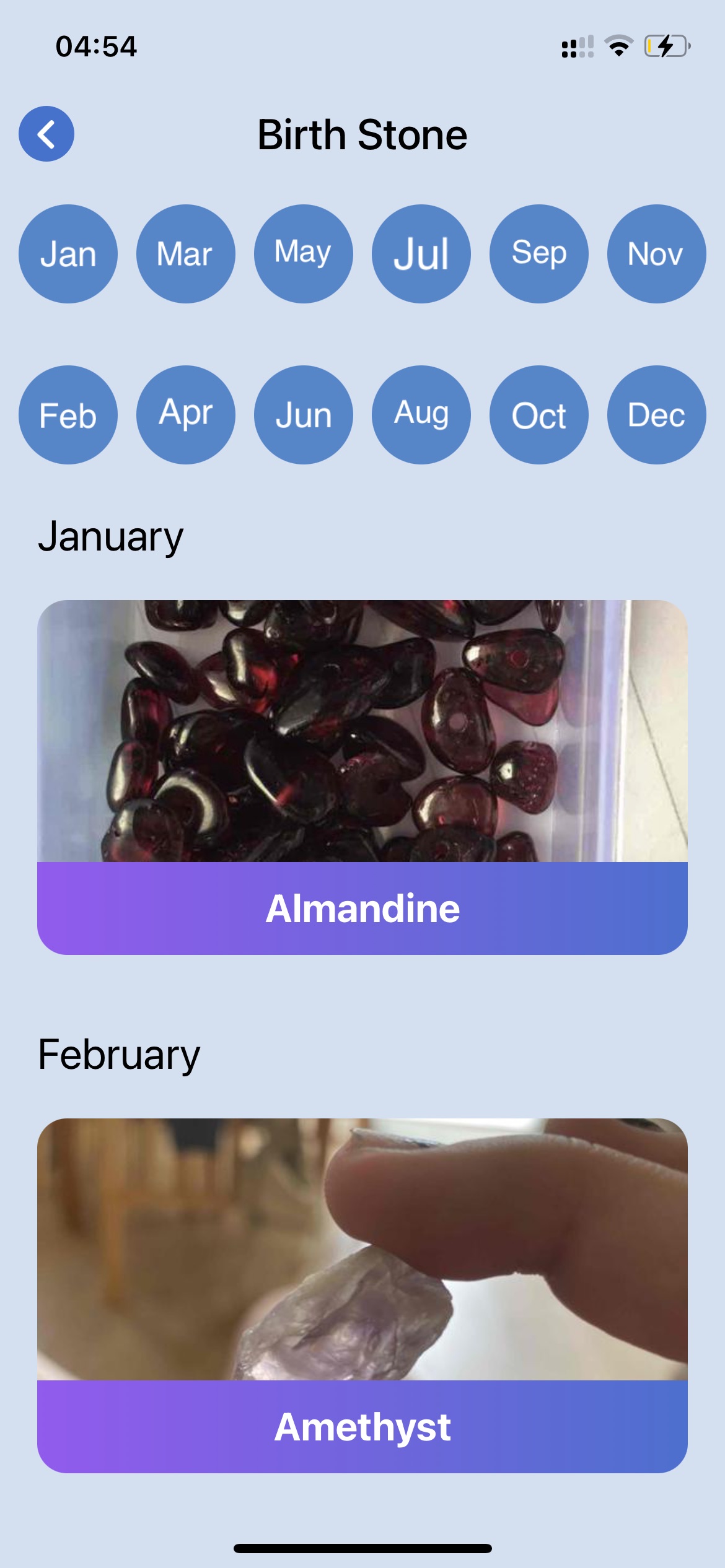 In all, there are more than 3,000 fish that live in all parts of the world's oceans. If you love flowers, trees, and other plants, you can learn more about their name and care for them in this app.

You may also like: 7 Best Rock Identification Apps by Camera for Android & iOS
Rock Identifier Crystals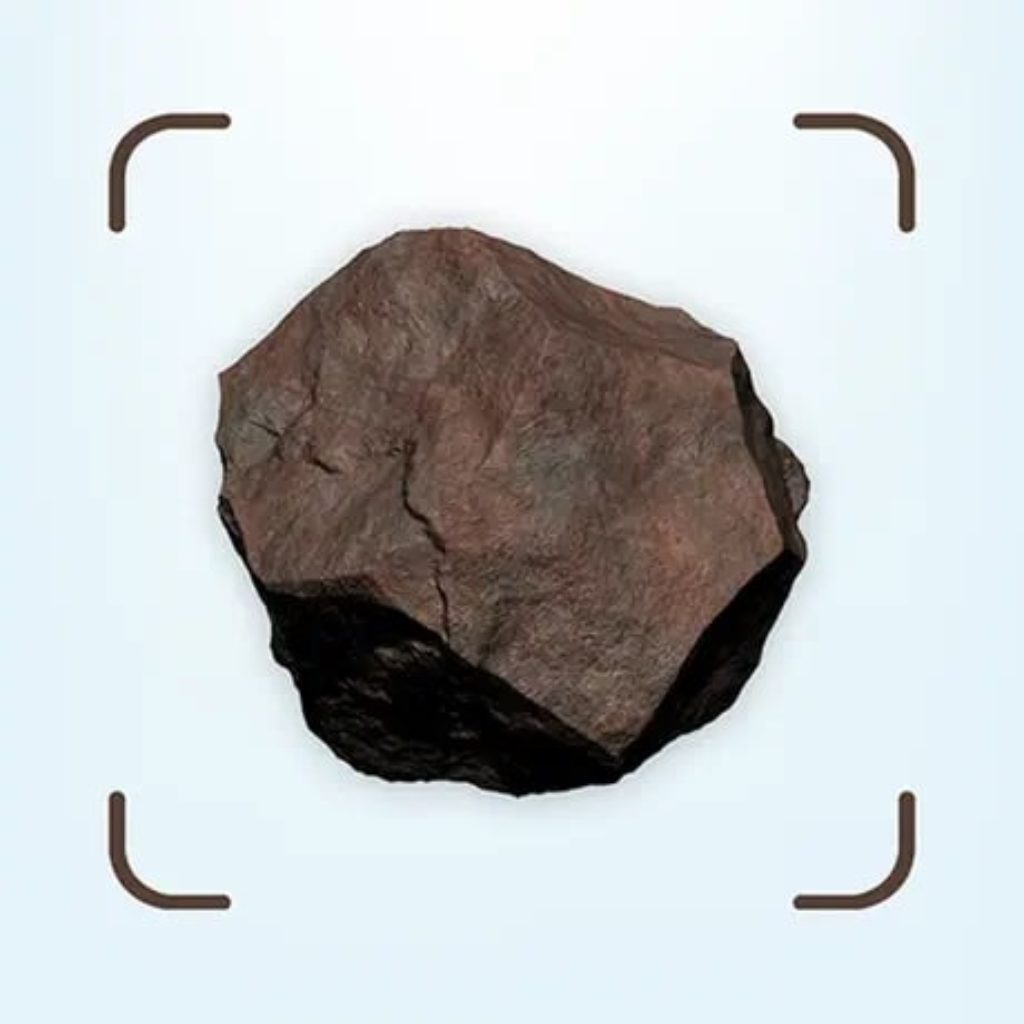 The Rock Identifier Crystals app requires 1 photo of a stone to work fully. Based on the data obtained, artificial intelligence will provide you with all the information that is available from verified sources.
There is information about where and how this type of stone was first discovered. What are its real value and metaphysical properties are. How this type of rock or crystal is used in today's world?
If you are doing research, writing a scientific paper, or simply have an interest in the subject, be sure to create your own library. Here you can store lucky pictures of stones, data of sellers and buyers, as well as information about their app.
The app is free and has no extra options. The identification results are close to 100%. Now you will know in which area of medicine a given specimen is particularly popular. Improve your well-being and mental equilibrium.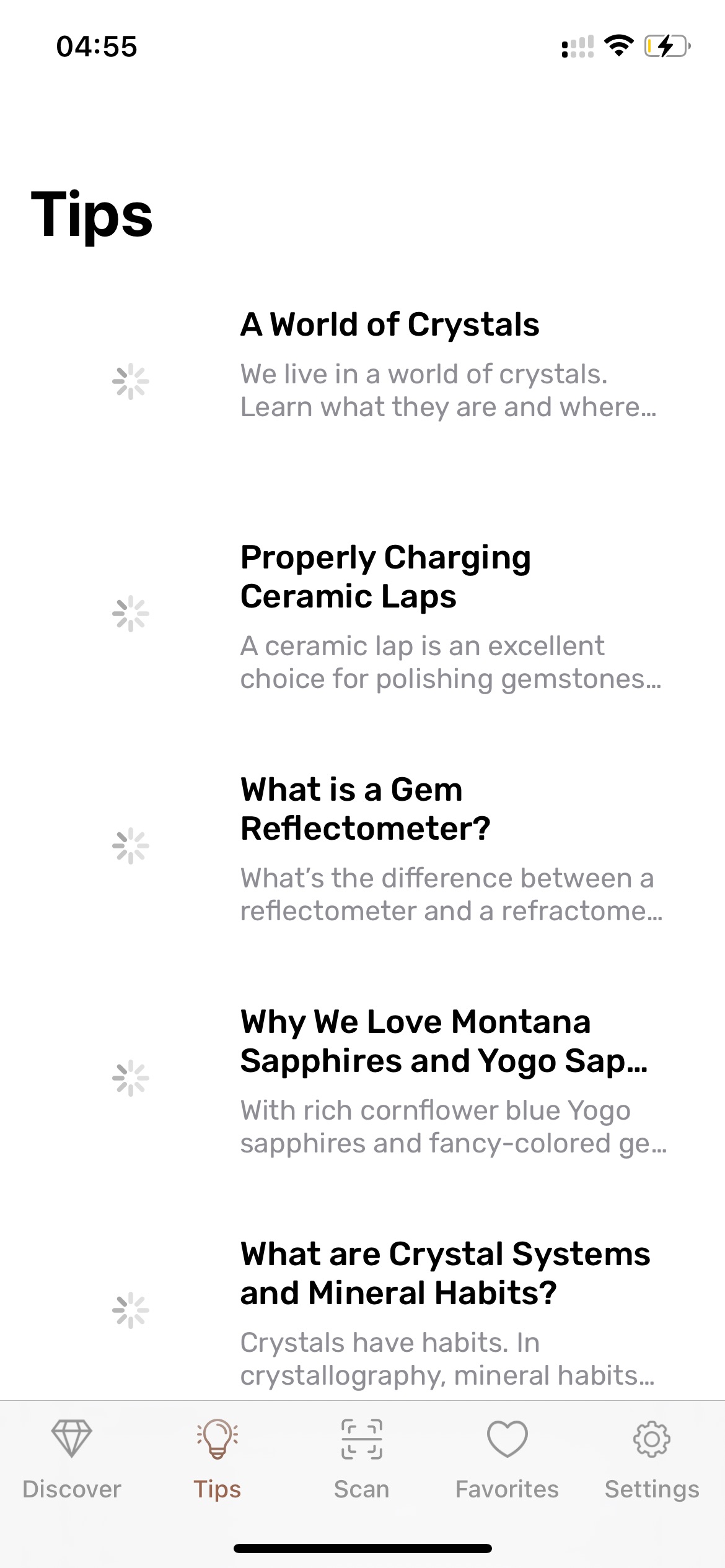 The entire search history is stored for a long time, so you can continue your research at any time. Journey through the unique world of rocks and gems. Find the crystal that will help you become healthier and happier.

Gemius: Rock Identifier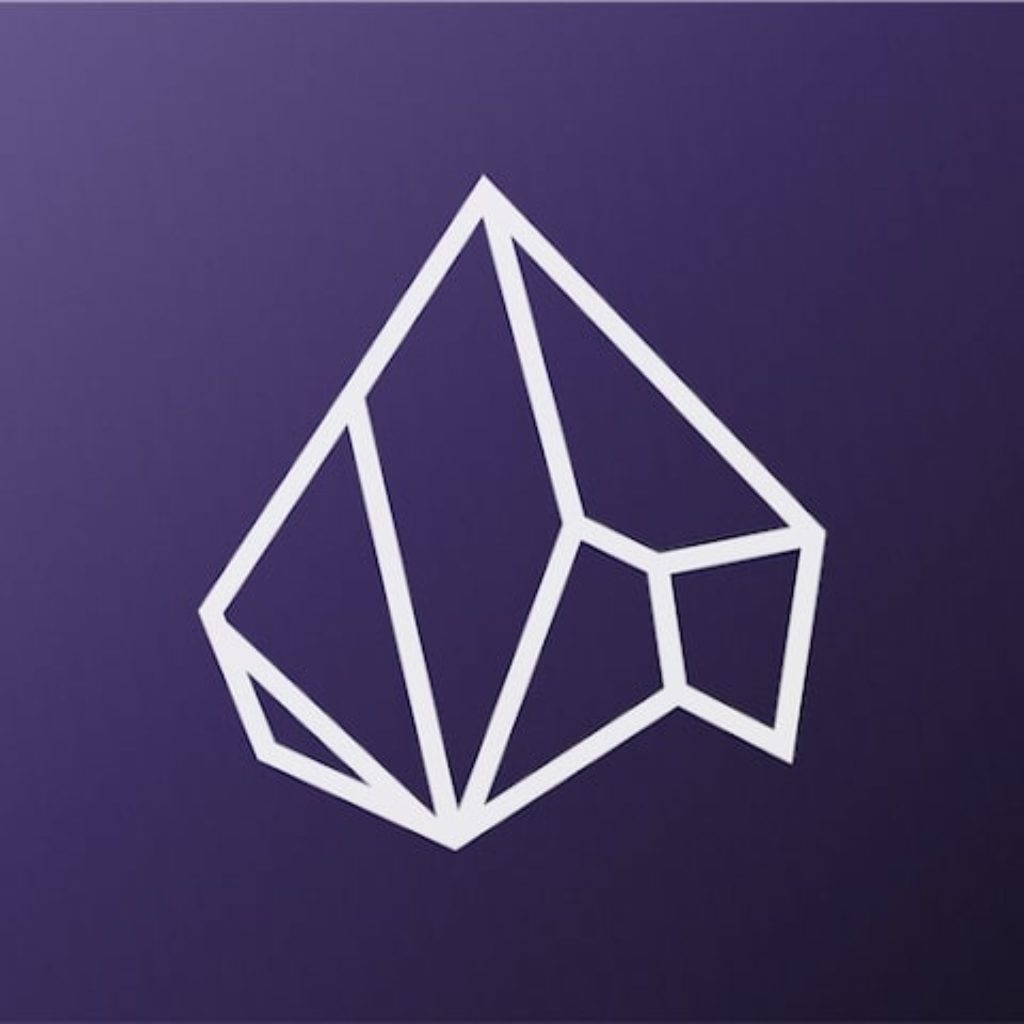 A rock and rock identification app. With Gemius your phone turns into an electronic scanner that helps you determine with high accuracy which species the specimen in front of you belongs to.
The work of detecting rocks takes a minimum of time and is done automatically. This electronic guide is designed to ease your search for information and images.
With it, your work becomes easier and faster and the hobby will bring only joy. There are collections of the most known types of rocks and gemstones.
You will be able to figure out what kind of crystal the found one belongs to. To make the information easier to digest and remember, each stone has several extra pictures.
Gemius: Rock Identifier offers information on where this stone is most often used. Get physical property data like a real reference book. Perhaps it is indispensable in construction or has useful metaphysical properties. For each ailment, experts suggest a separate stone.
Astrologers say that some crystals are directly connected with the chakras and can help you obtain a balance of mind. Your collection is always on hand.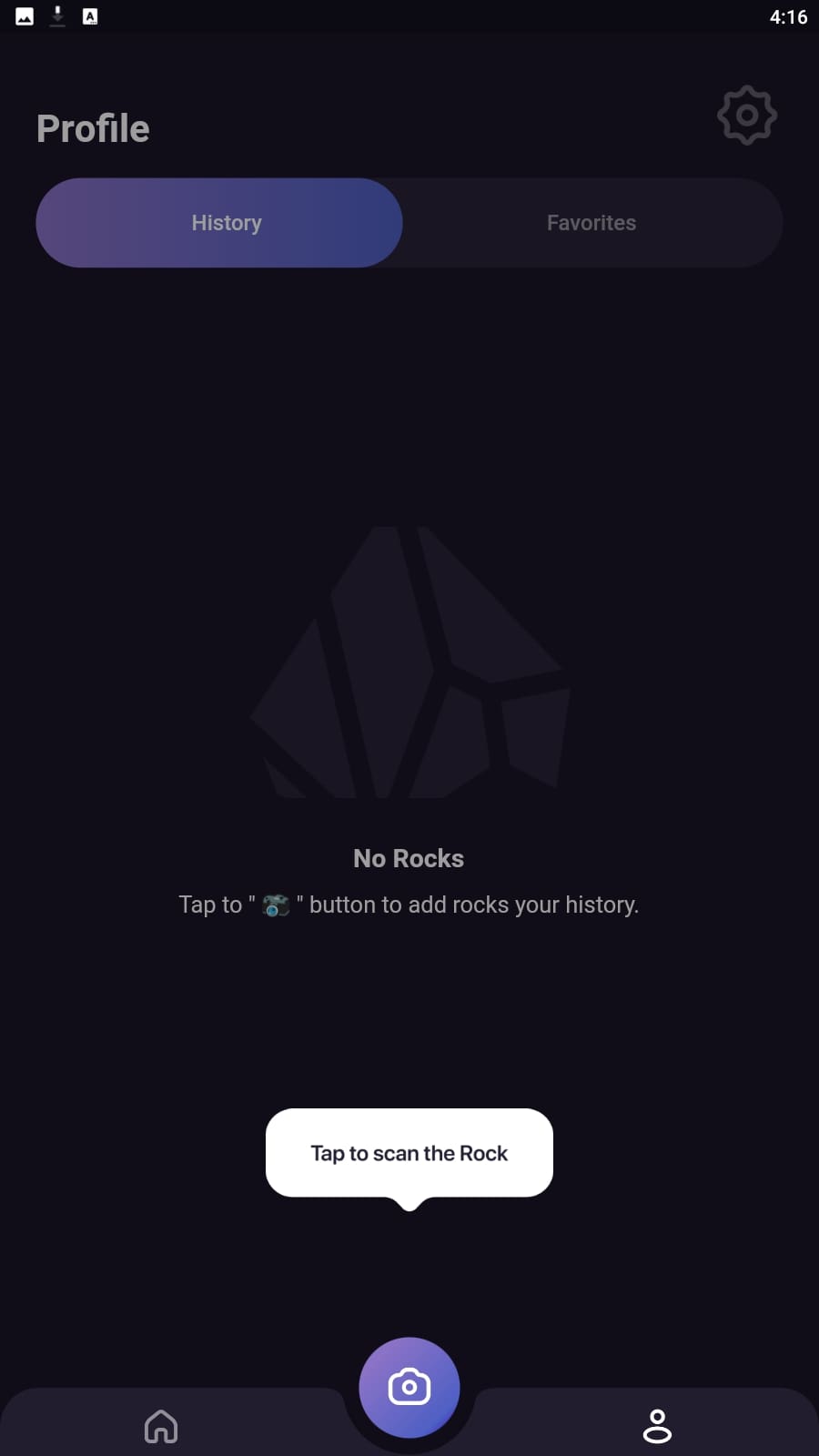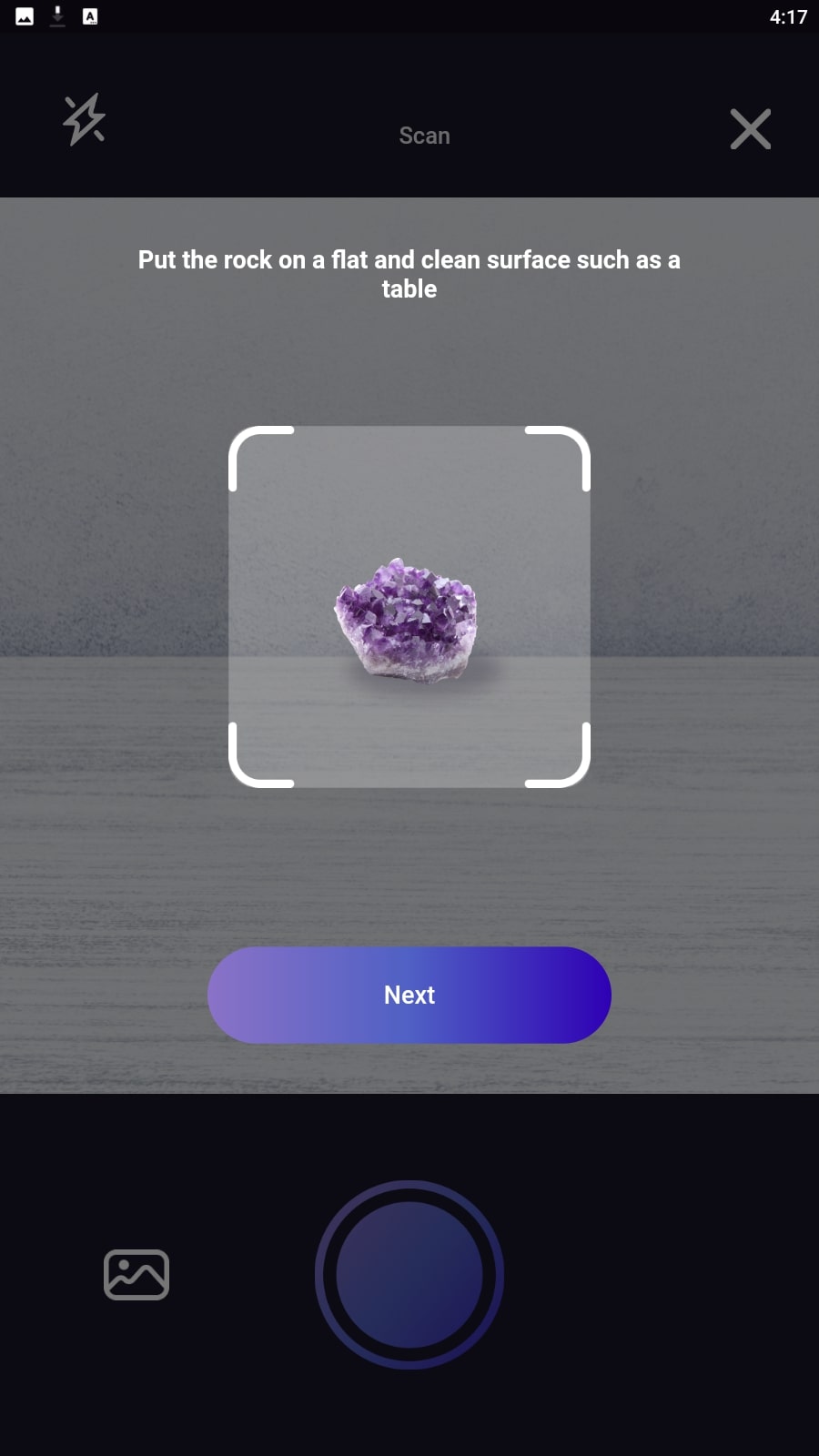 Replenish it with new specimens, discuss it with other amateurs and experts, and send it to your friends. This app is free. If you want advanced stone tools, sign up for a premium subscription.

Crystal identifier – Rock ID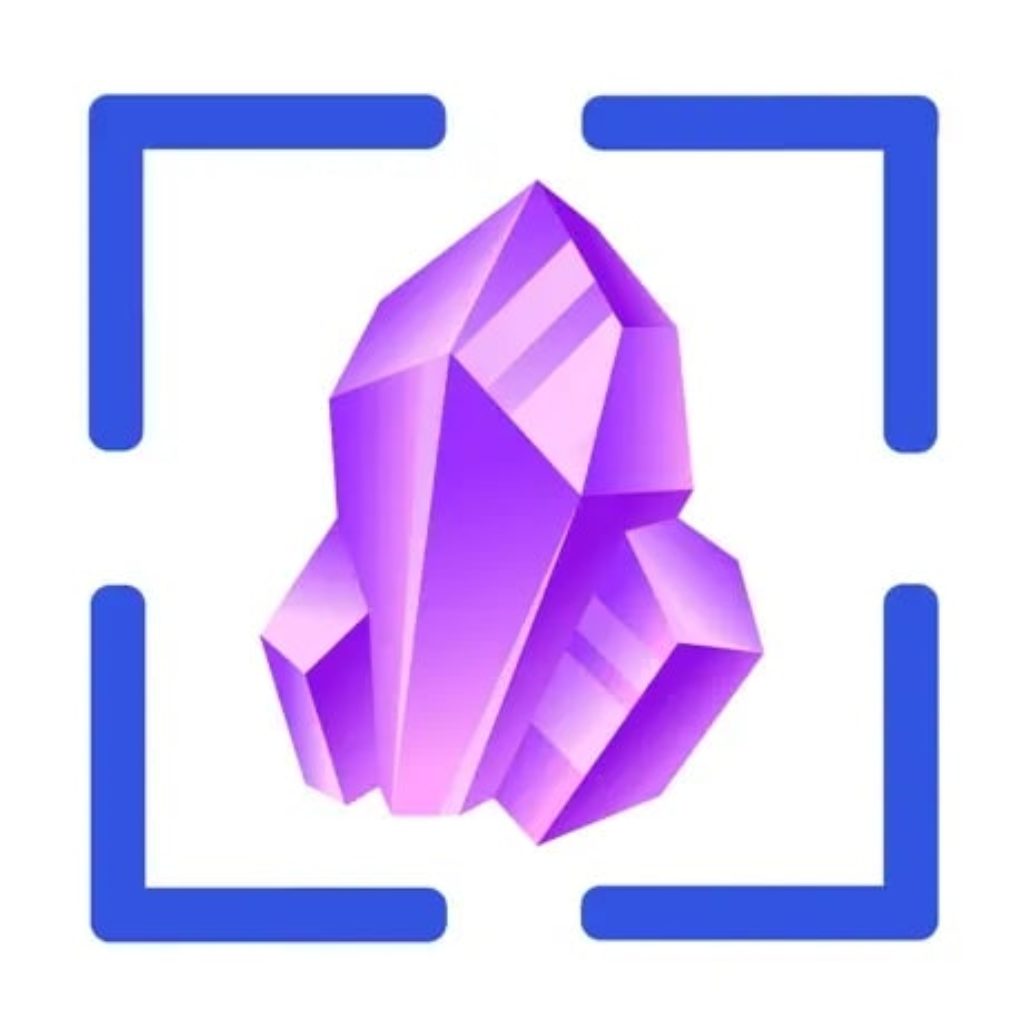 A handy app for identifying rocks, crystals, and gemstones in seconds. Crystal Identifier contains lots of scientific data, interesting stories, and beautiful pictures of all kinds of rocks.
If you come across an unusual stone while walking or want to know the origin of stones from a family ring, this app will definitely help you. Take a picture of the stone you are interested in and wait for the results.
You can be sure that you will only get reliable information. This app will become a basic tool for researching rocks and rare stones. Library reference books are outdated and searching special portals on the Internet is time-consuming.
Crystal Identifier – Rock ID has no disadvantages and is available to all iPhone owners. You can download the app for free and get an extra set of features with the purchase of a PRO account.
Just 1 photo will help you learn the history of thousands of years. This type of gem may have played an important role in world history. You can scan stones at any time, saving all your search results.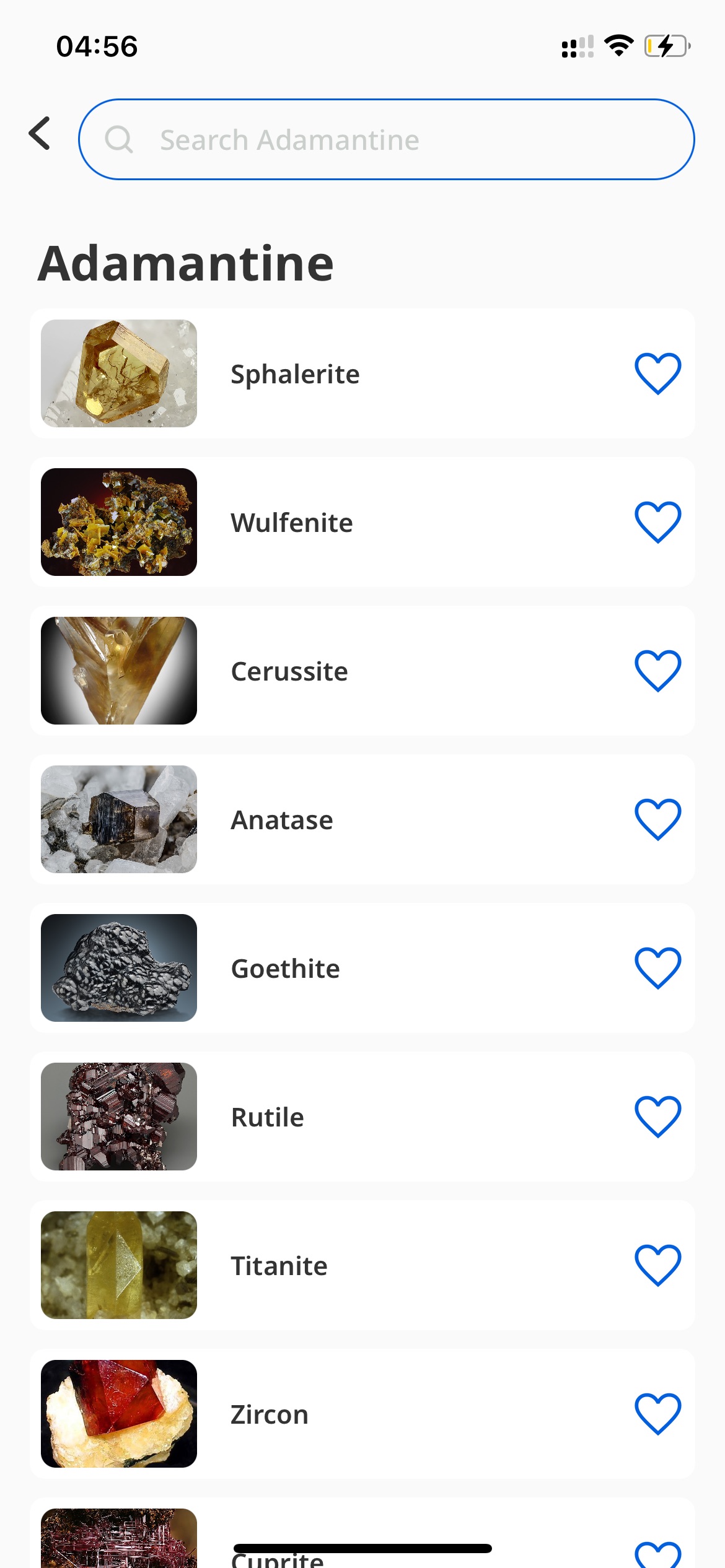 All data is sorted and presented in a convenient order. Combine business with pleasure with Crystal Identifier – Rock ID.

Stones and Crystals – Guide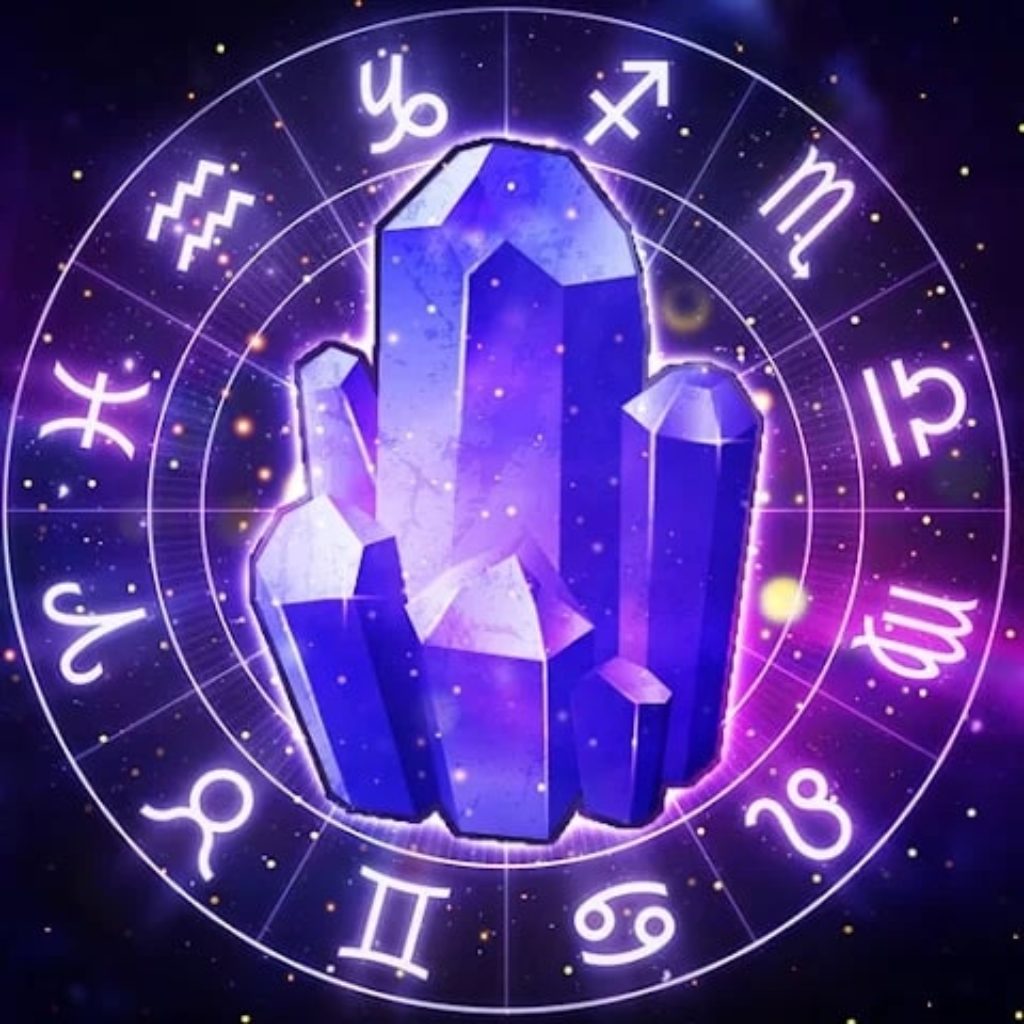 The Stones and Crystals app contains the most valuable and useful representatives of stones and rocks. It is made in a unique starry sky design, which only adds to the atmosphere of mystery and mystery.
It will be relevant if you want to get a tour of the world of gemstones. Or to find a stone that suits you. It brings together the knowledge and skills of a whole generation.
Lots of useful information about what types of stones have positive effects on various body systems. If you are interested in certain metaphysical properties of stones, you will have no trouble choosing the right one from a large number of samples.
Here you will find advice from practicing astrologers and mental well-being experts. Find stones that will help to remove negative energy from your home or workplace. Make a powerful amulet for yourself and your loved ones.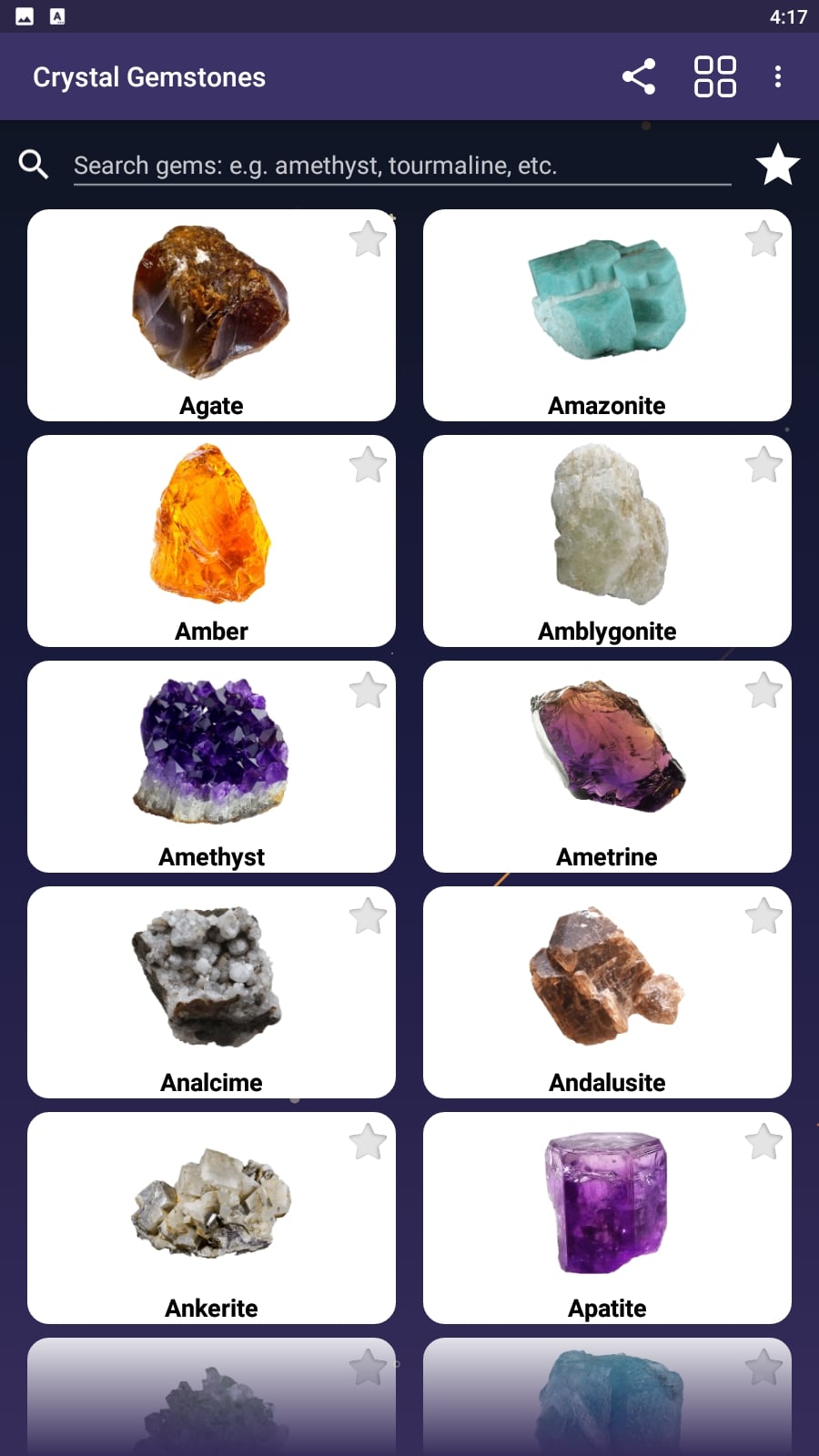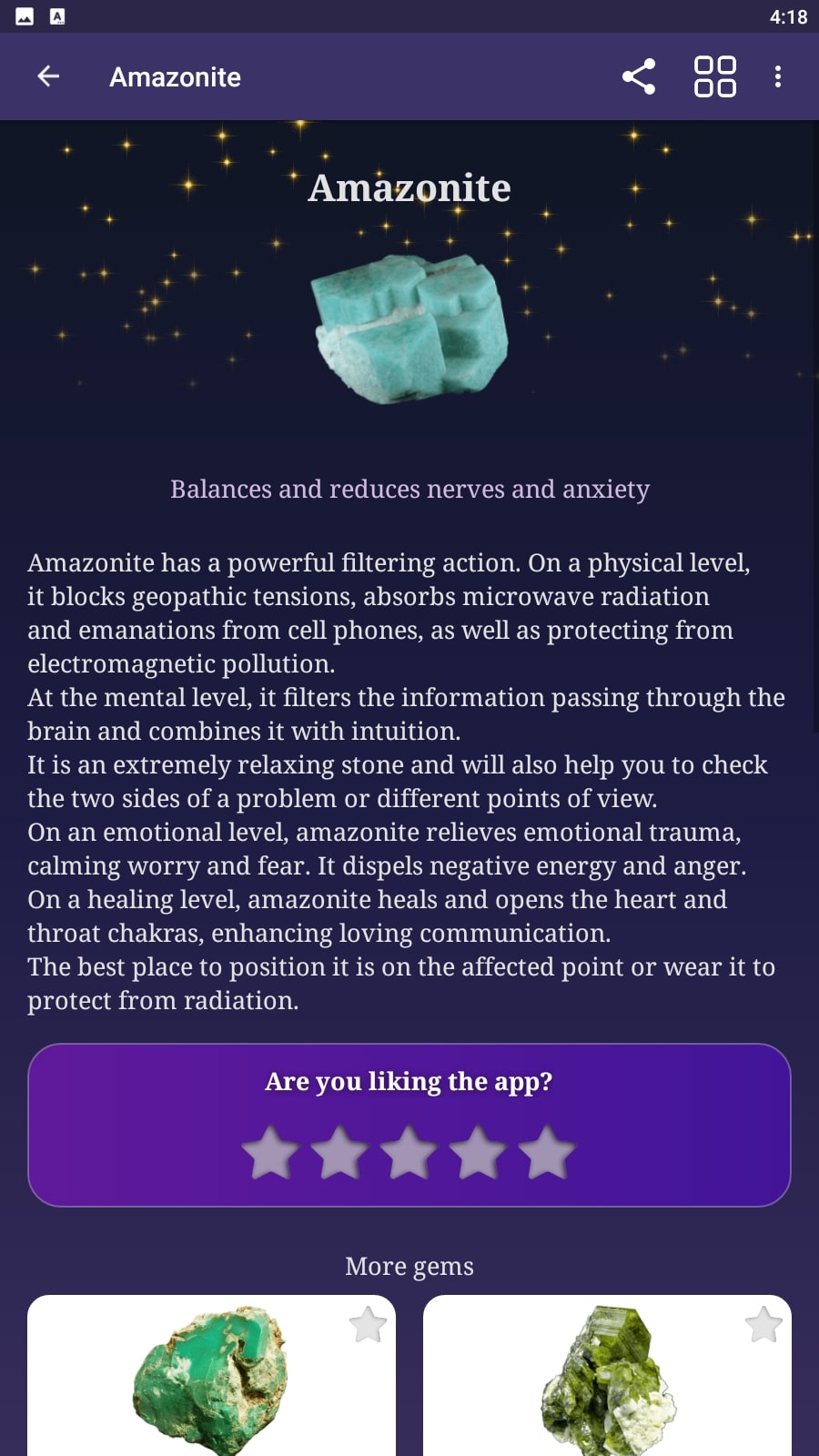 With Stones and Crystals, you can find a stone by name or its properties. You will learn a lot of useful information that will help you make the right choice. You don't need an Internet connection for the app to work fully. The largest collection of different stones in your phone and always at your fingertips.

You may also like: 17 Best Geological Apps for Android & iOS
A Guide To Crystals – The CC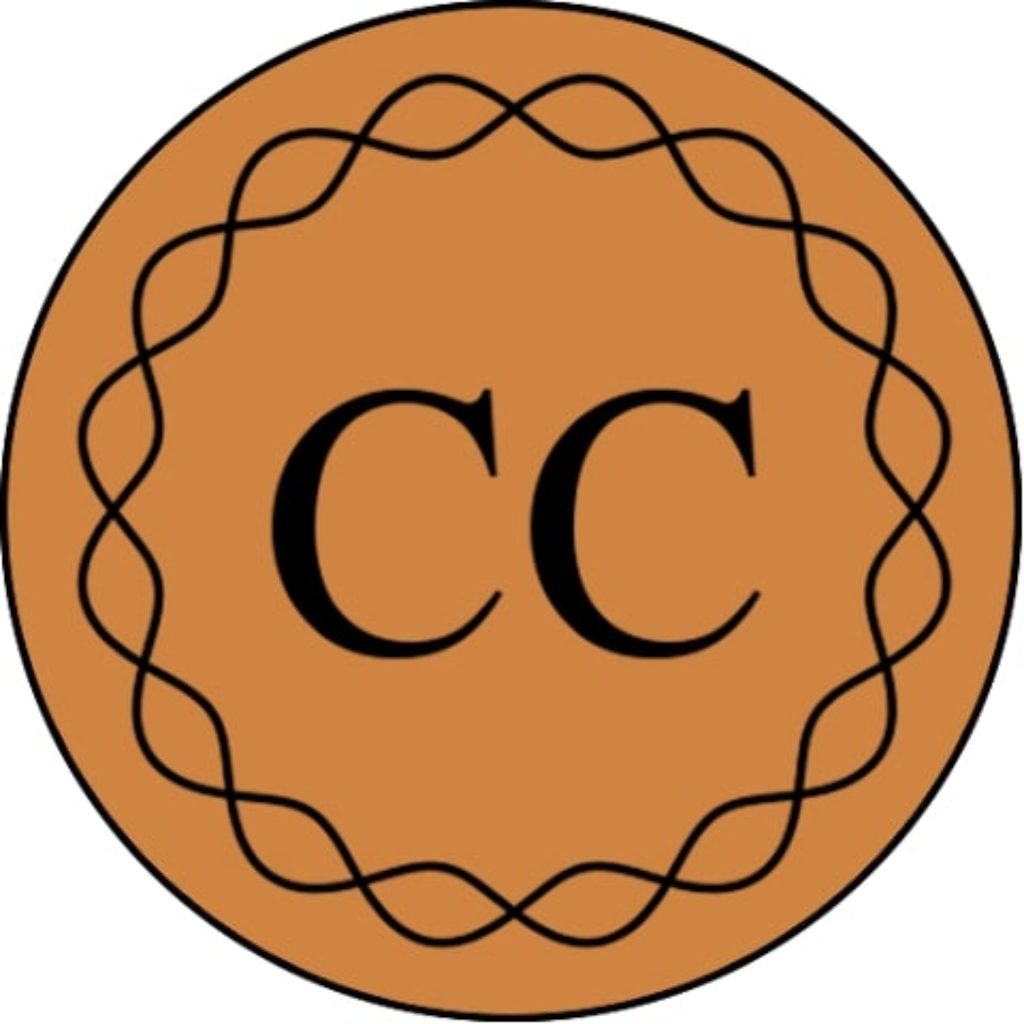 Learn all about crystals and more at the touch of a button. Guide To Crystals is a fascinating app that will introduce you to crystals and minerals without tedious lectures and large encyclopedias.
This approach is fun for both adults and children. There are over 400 different specimens on the pages of the app, each with its own unique history and unusual properties.
This app was created with the help of real collectors who shared their knowledge and enthusiasm with other users. The owners of the family-owned crystal and mineral store, The Citrine Circle, live and work in the UK.
You can visit their establishment in person or online and even order the right sample. This app has already become a guide of sorts for thousands of users around the world. It doesn't matter if you are an experienced or novice collector. Or maybe you just want to increase your level of knowledge.
New exhibits are constantly appearing in the app to further diversify your daily life. You can find the right stone by its name or country. Select the crystal and the tab that interests you. Here is data about geological details, uses, and prices.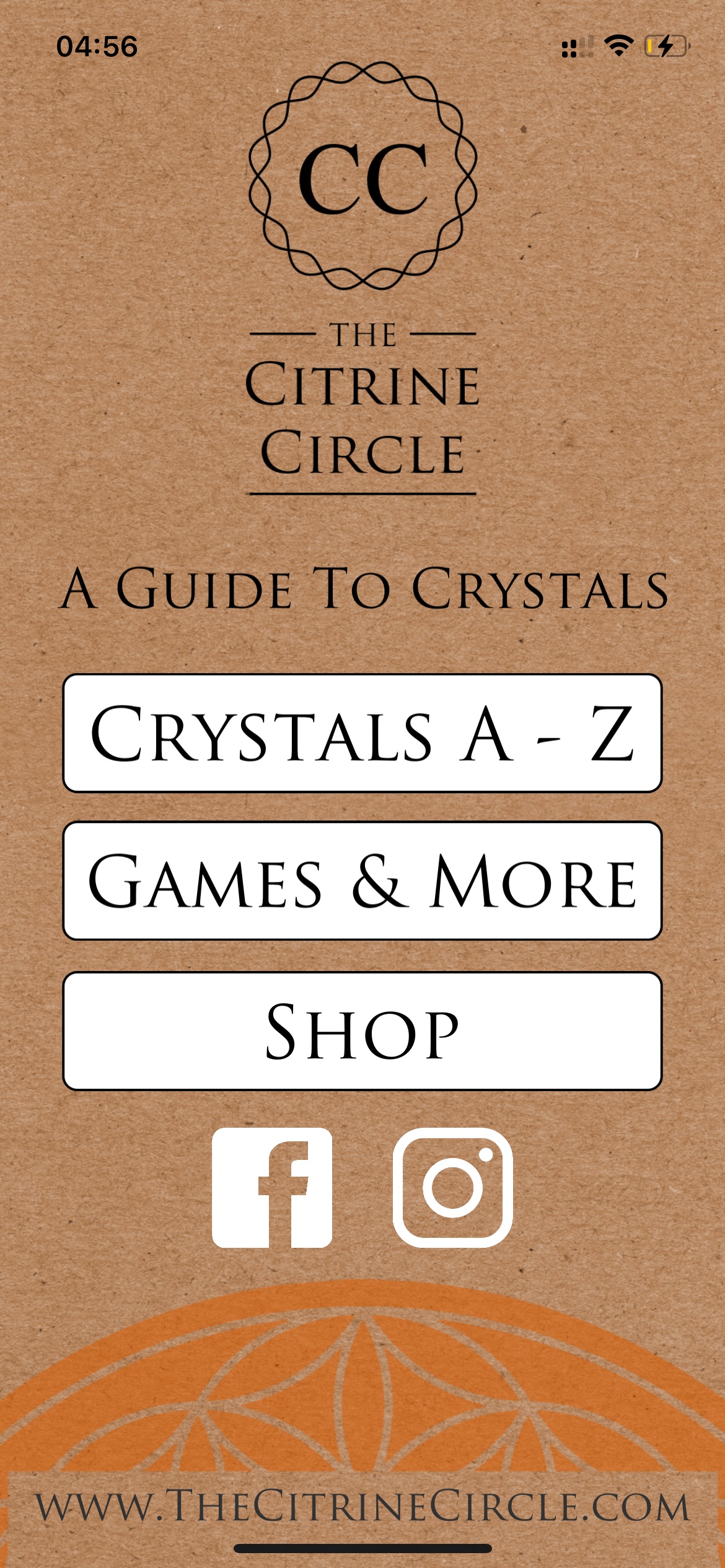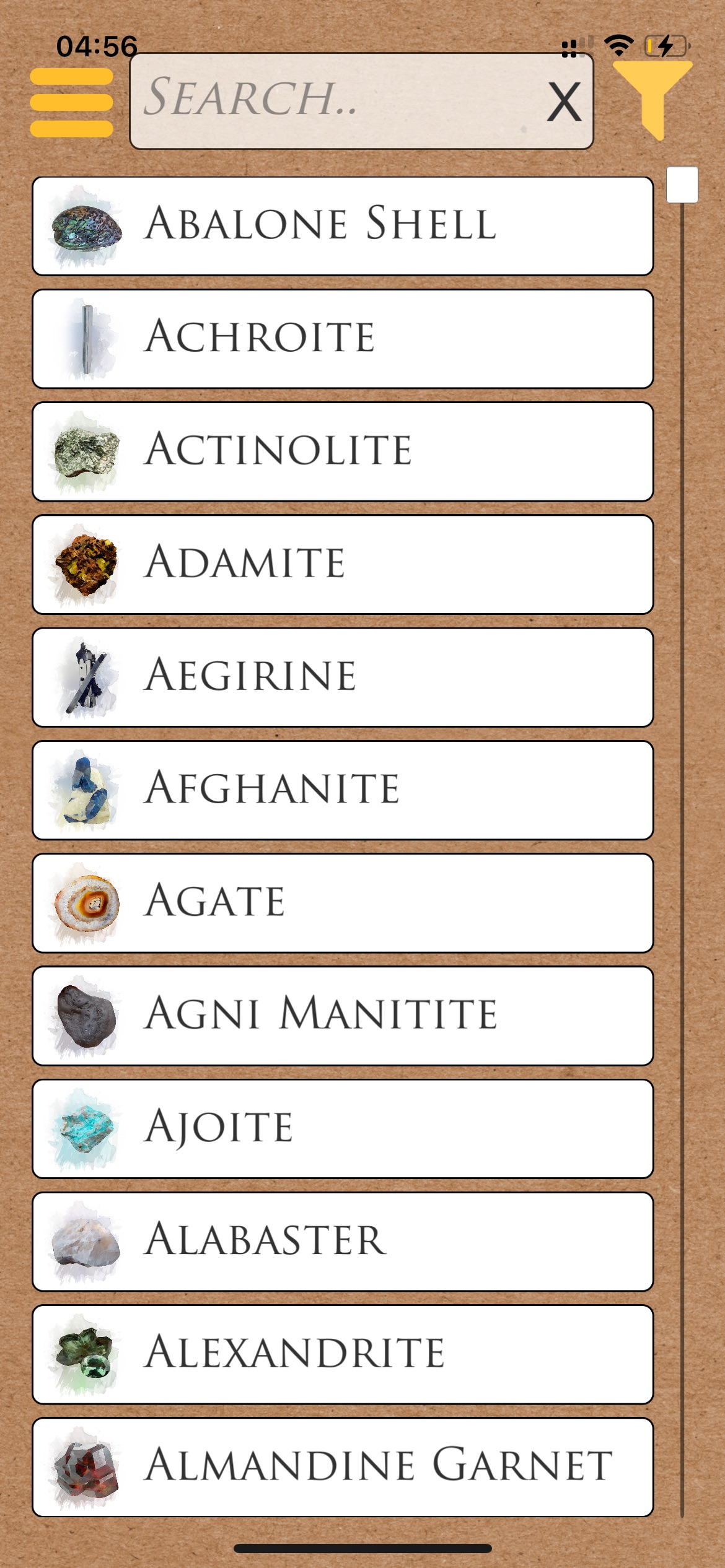 You will also learn what the stone affects and what successes you can achieve with it. Test your knowledge through a fun quiz that helps you have fun and reinforce what you've learned.