Nobody loves to be stuck in traffic, right? It feels our worst nightmare. People build a huge number of roads every year. Highways are getting harder and harder. Every year the population increases, so the number of cars also increases. That's why we all need a traffic alert.
We spend a lot of time in traffic. Sometimes traffic jams become a disaster for people who must spend many hours getting stuck there. The bigger city, the longer traffic jam. We can spend more than 3 hours in traffic just for nothing. To be honest, this can be completely exhausting.
Avoid extra fines with the help of these free radar detector apps.
We can avoid traffic jams using special apps. It is traffic alert apps. They can really help novice drivers or experienced drivers as well. It can tell us how to get to a place faster or how to avoid traffic jams. The list of the apps that are given below can make your car trips easier and faster.
Mauritius Traffic Alert
It is a good helper for every driver. The app can show you traffic jams and get the fastest route to your destination. The design of the app is nice and intuitive. The app works in real-time which means you will know about the current road condition.
The app can tell you where is the police car located. You will avoid a lot of trouble using the app. The app notifies its users. You will always be warned. There are different types of alerts. You can choose one or all at once.
Do you want to have a personal road assistant? Then, download this app. More than 10,000 people have already done it.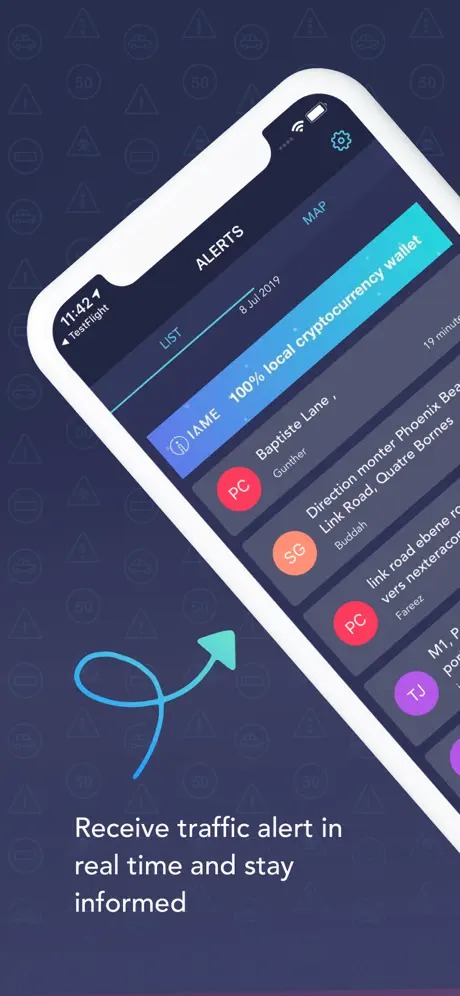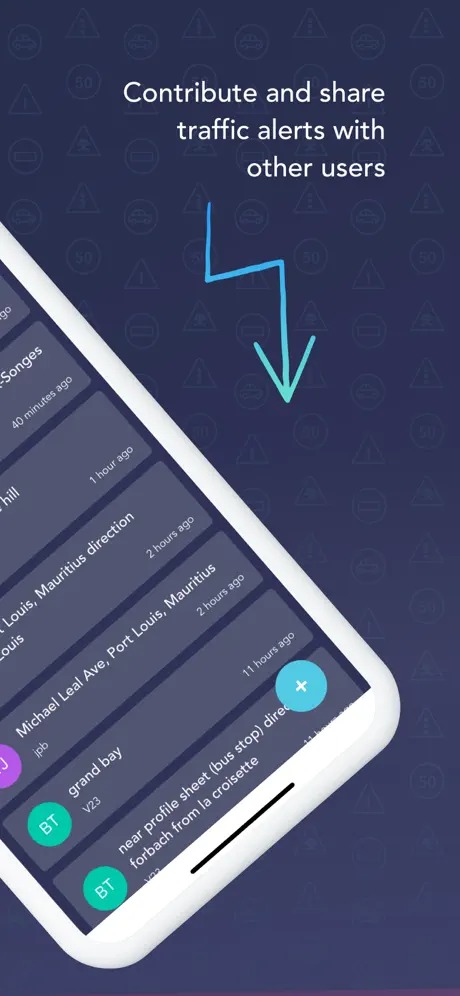 You may also like: 19 Best free chat apps to talk with strangers for Android & iOS
Traffic Reports
It is a perfect app for avoiding traffic and being aware of road conditions. You will know about all the traffic flow in the United States of America. The app can show the fastest way whatever you want to drive. You can avoid dangerous roads and traffic jams.
The app can tell you about the traffic forecast. It works awesome. Traffic Reports can predict traffic within the next hours. You can see the road condition in different areas of the city. Is it fog or slippy road? You can see it in the app.
The most efficient function of the app is the weather condition and its impact on the road. You will know about the wind speed and the temperature. There are a lot of maps in this app. You can drive anywhere.
At the end of the long day, this app is a really good helper for tired people. Just set the route and application make the best route to your destination. The app has been downloaded more than 100,000 times! Try it.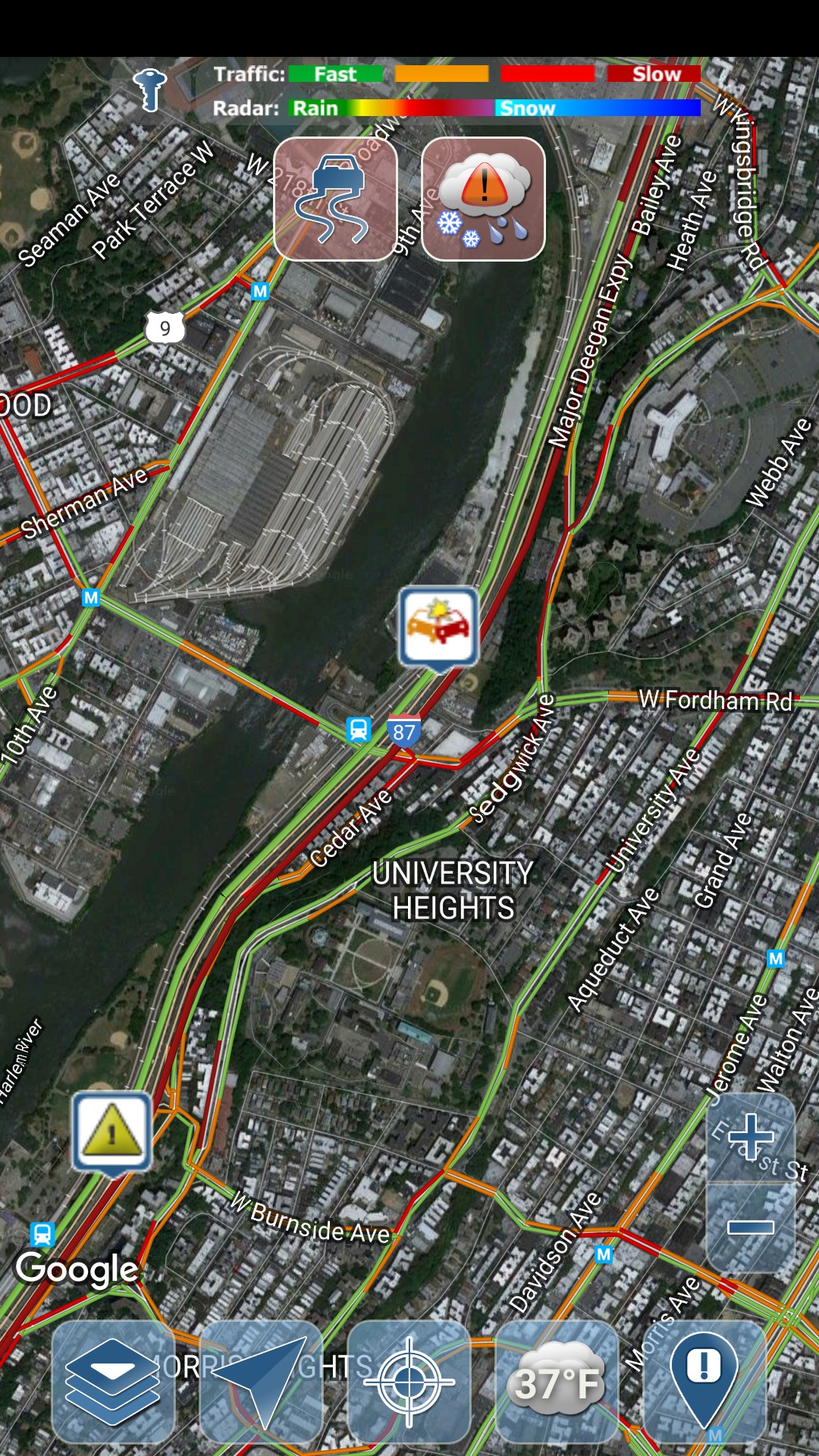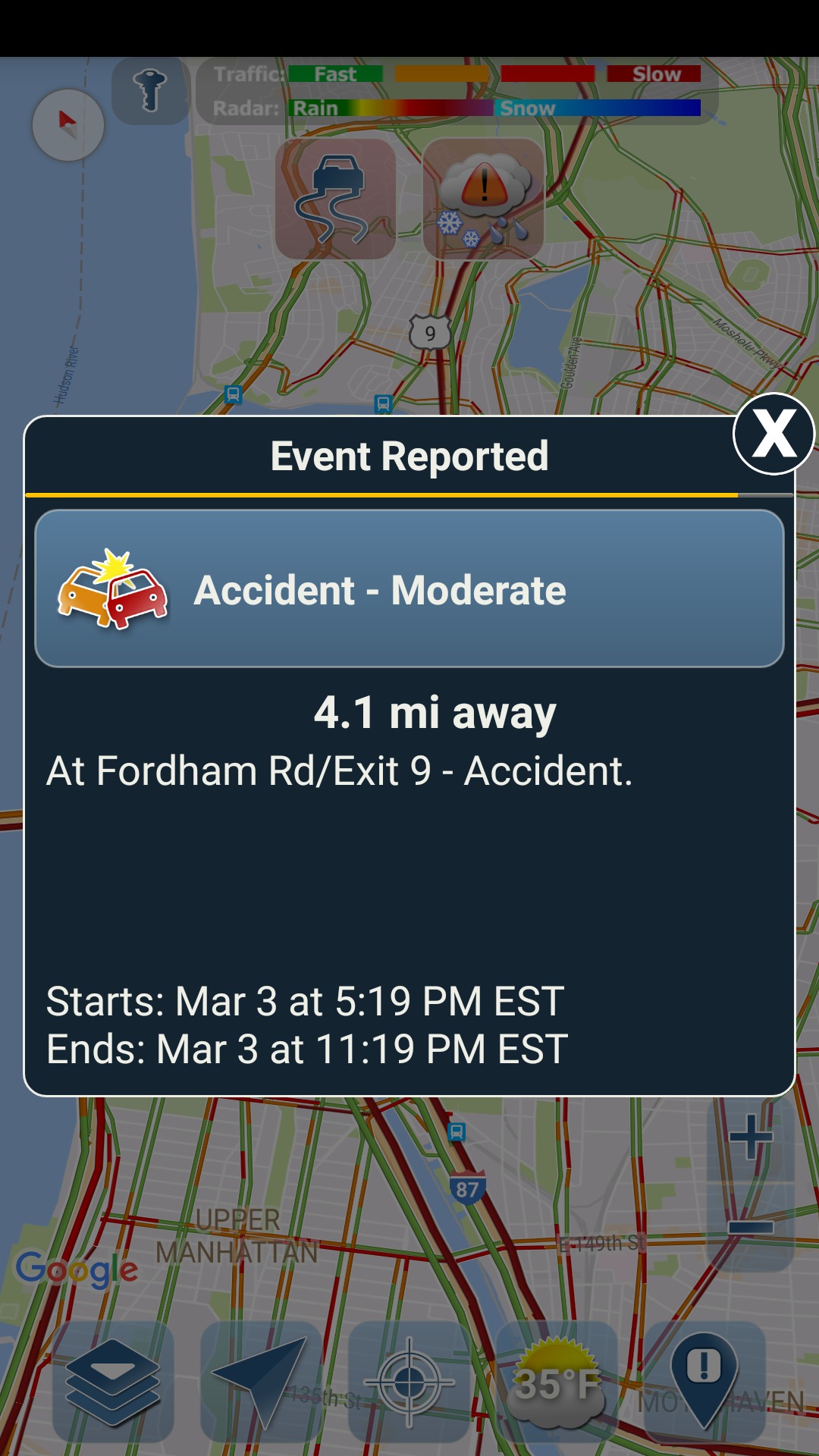 Waze
You can always know about road conditions with this app. It shows its users the best way anywhere. You can see on the map the gas stations and speed signs. The app tells the exact road time that's why you will always know when you arrive.
If you want to find the parking place, the app can show you it on the map. You can avoid traffic and police using it. The design of the app is comfortable and pleasant. The app can change the route in real-time to avoid traffic jams.
You can turn on music or podcast and even the audiobook to make your trip comfortable. You can find the cheapest gas station on your way. The app has been installed more than 100,000,000 times! This app won't create the wrong or long way. It is based on the road condition information for several years.
You will use it again and again after downloading it. Upgrade the condition of the road when you are waiting for the traffic light to make the app and your route more accurate.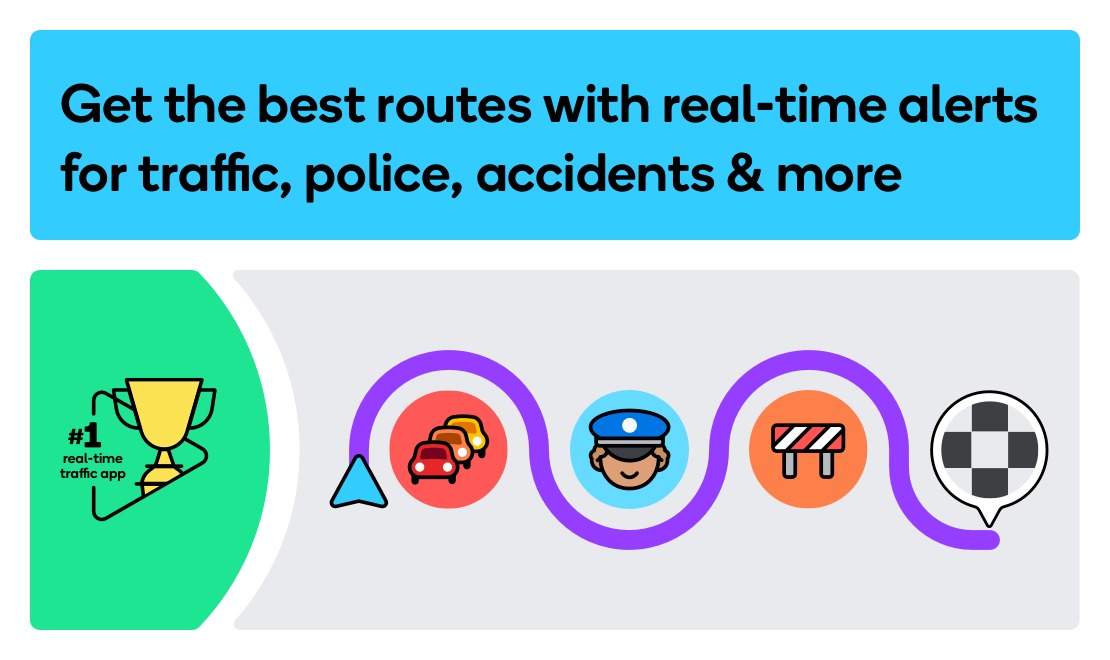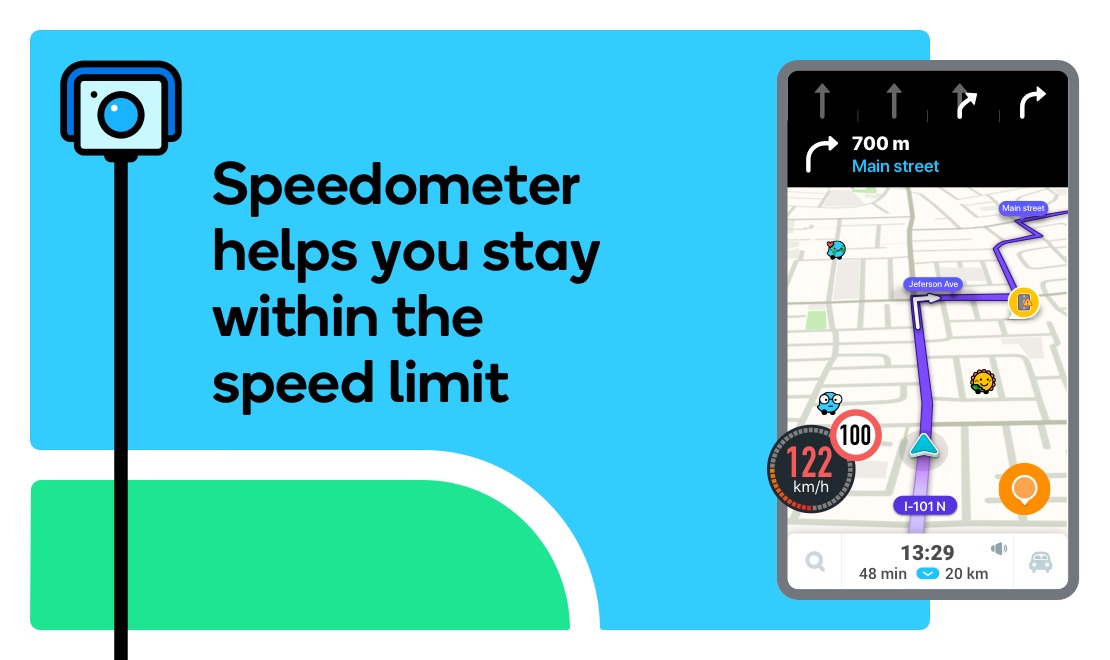 MapQuest
MapQuest is a typical representative of GPS apps of a new generation which are much more convenient and reliable than the traditional GPS apps. In general, this is a navigation app where you have the ability to download maps to use them offline and it also has a built-in function of traffic alerts.
All the information presented here is up-to-date and after the traffic jam is spotter, MapQuest will quickly suggest to you alternative routes. In MapQuest, you can see traffic issues both on the map and in webcams. And there is also a traffic camera that allows you to see how many cars are out there on the road.
At the top of the page, you will see a "traffic bar" and depending on the color it has, it means different states of the traffic. The only disadvantage of MapQuest is that it detects the location not always precisely and sometimes it builds confusing alternative routes.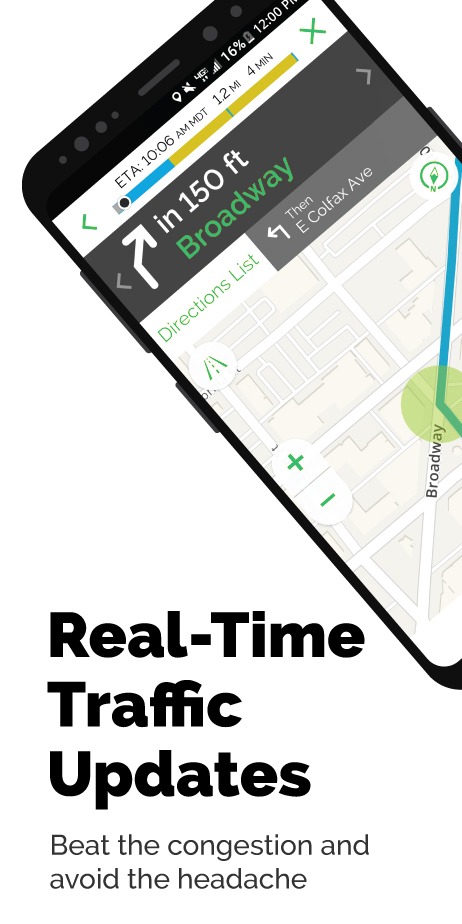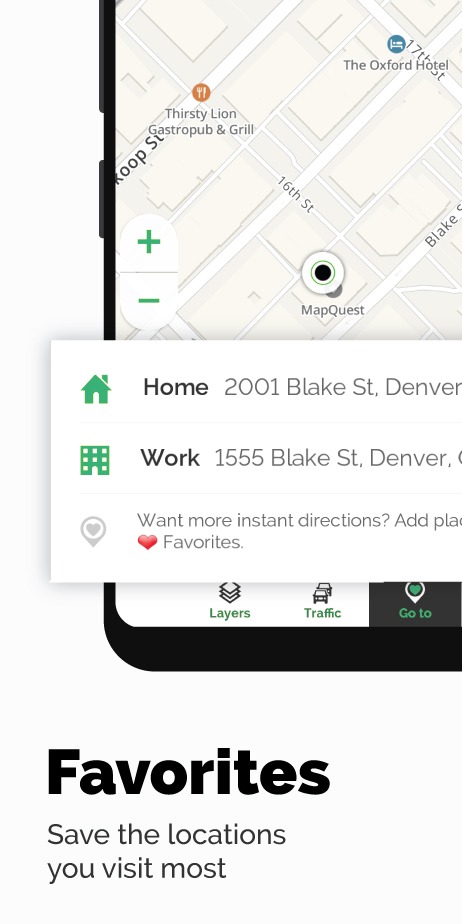 Sigalert.com
This is an app version of an online source about the traffic situation. Among all the other apps on this list, this one can probably stand out for its large geographic range – it monitors the situation in real-time for more than 75 metropolitan areas in the US.
All the roads are colored in different ways thus you can always see the state of this road and if there is any traffic jam. It also has traffic camera views. Another convenient aspect is that Sigalert is going to show you only the information relatable to your personal route.
However, be careful here – the information about traffic jams here is not always up to date. Plus, Sigalert isn't a suitable choice for the people with bad vision – the fonts used in the app are quite small.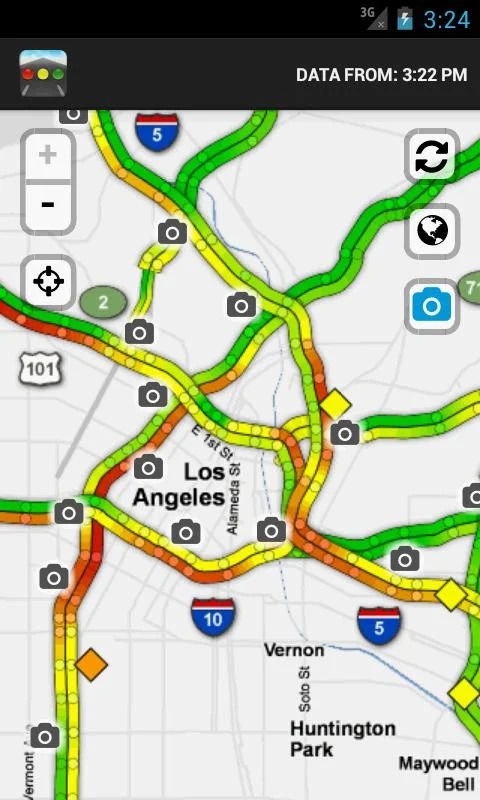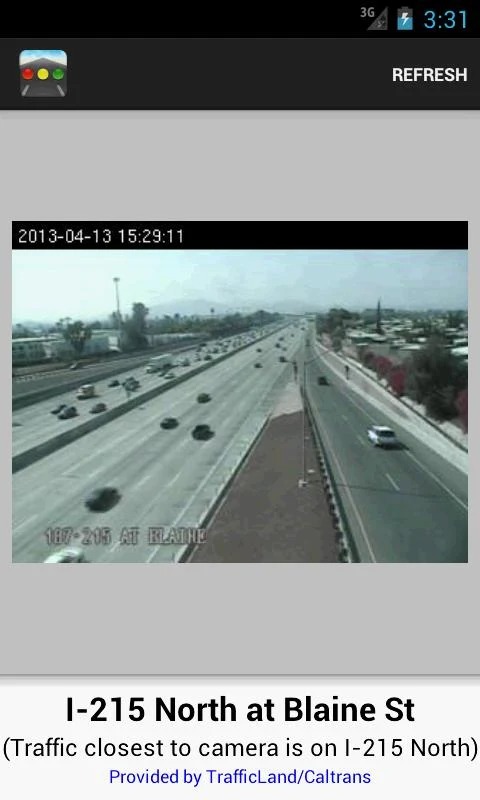 The GPS Navigations Traffic Alerts app will help you choose the best route even in unfamiliar terrain. This digital guide will show you the shortest route, and help you navigate road signs and markings. It will also notify you of current time restrictions. Ideal for both novice and experienced drivers.
This app will help professional drivers avoid trouble on the road. By specifying a destination, you will learn the most optimal route and approximate time of arrival. All changes are displayed on the electronic map without delay, which allows you to get the most up-to-date information.
If you are in an unknown place, you can specify the object you are looking for. It can be a cafe, a gas station, or a hospital. The app will offer you a list of up-to-date options that are near you.
Find out if there is a traffic jam on your way and how you can avoid it. Choose the map format you need: regular, satellite, or mixed. Open the search history and select the desired point. This service will become your reliable guide on your road trip.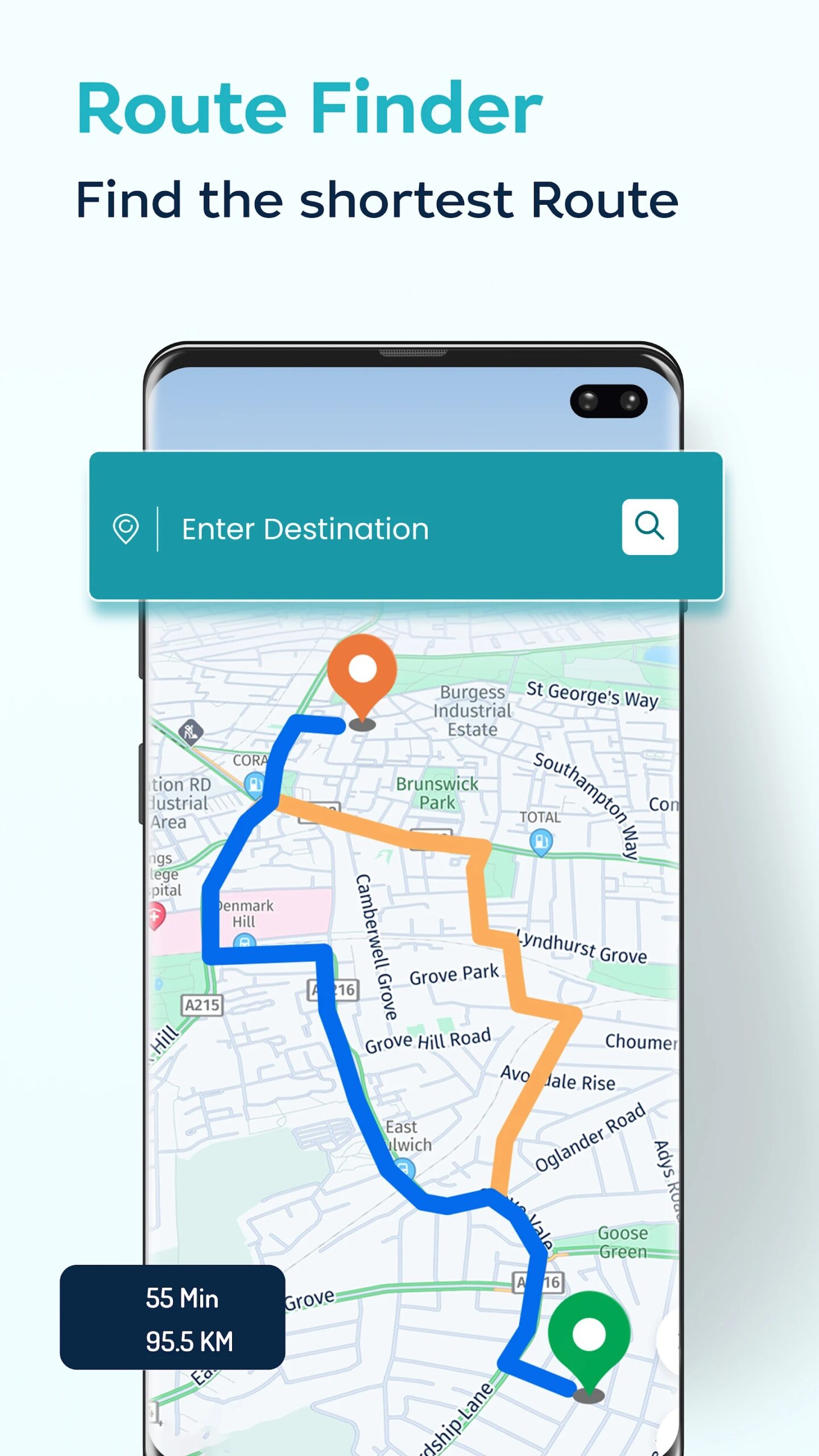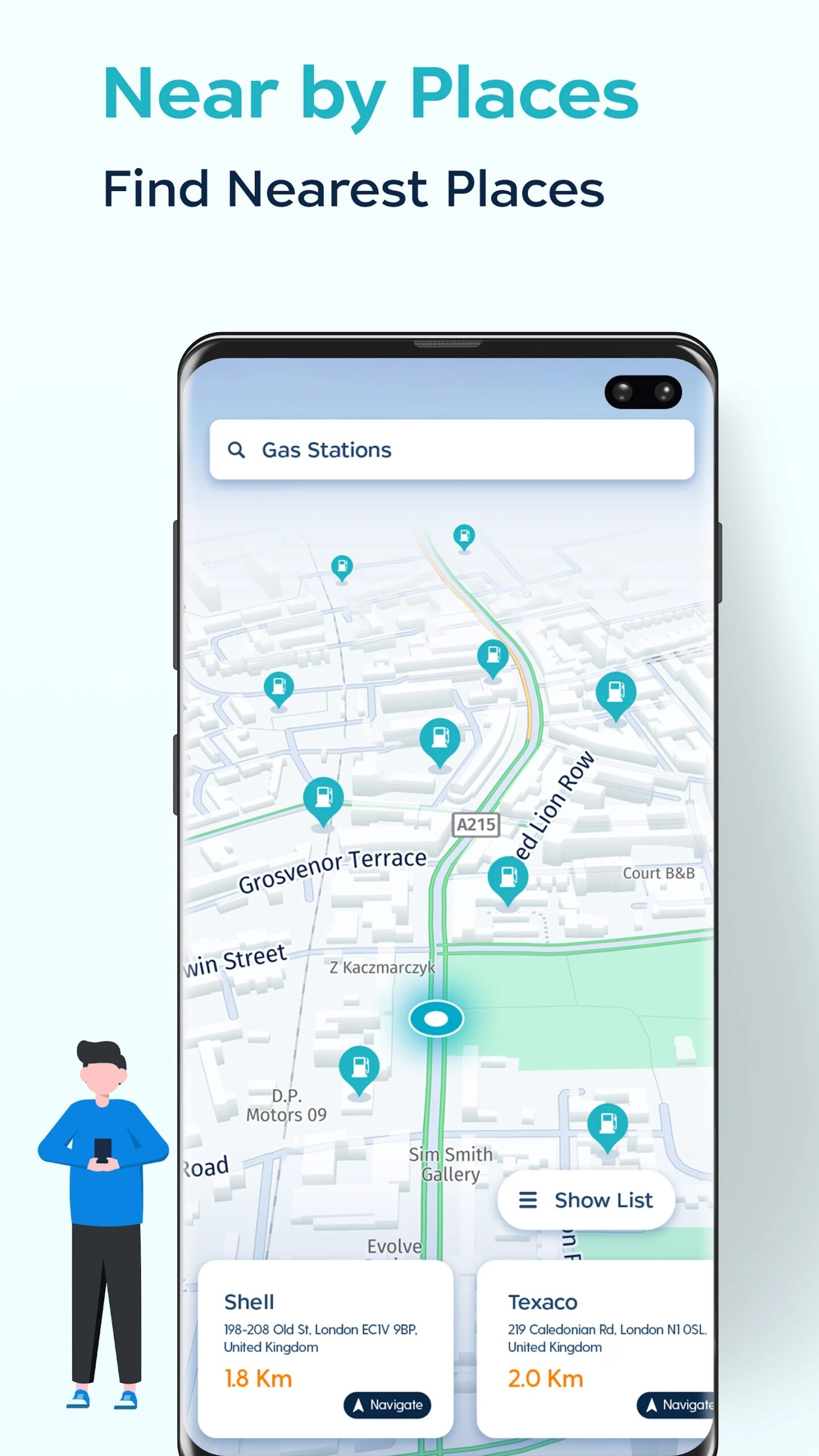 You may also like: 7 Best apps to check road status (Android & iOS)
Citizen: Local Safety Alerts
The Citizen app helps you stay informed about what's happening near you. This app provides up-to-date data on crime statistics and emergencies. This program monitors information from local communities and selects important and relevant information for you.
The selection takes place around the clock, so you will definitely not miss new publications. You will be notified of unfavorable conditions immediately. Now you can keep yourself and your loved ones safe, no matter where you are.
Find out ahead of time if the road is clear and what dangers may lie ahead today. This includes street crime, car accidents, and mass protests. Read reports and watch video reviews of what's happening. You will be notified if the weather service records the likelihood of natural disasters and natural calamities.
Keep your finger on the pulse of your city. You may be the first to get to the scene of an emergency and help those affected. With Citizen, you will have time to evacuate and notify family and friends.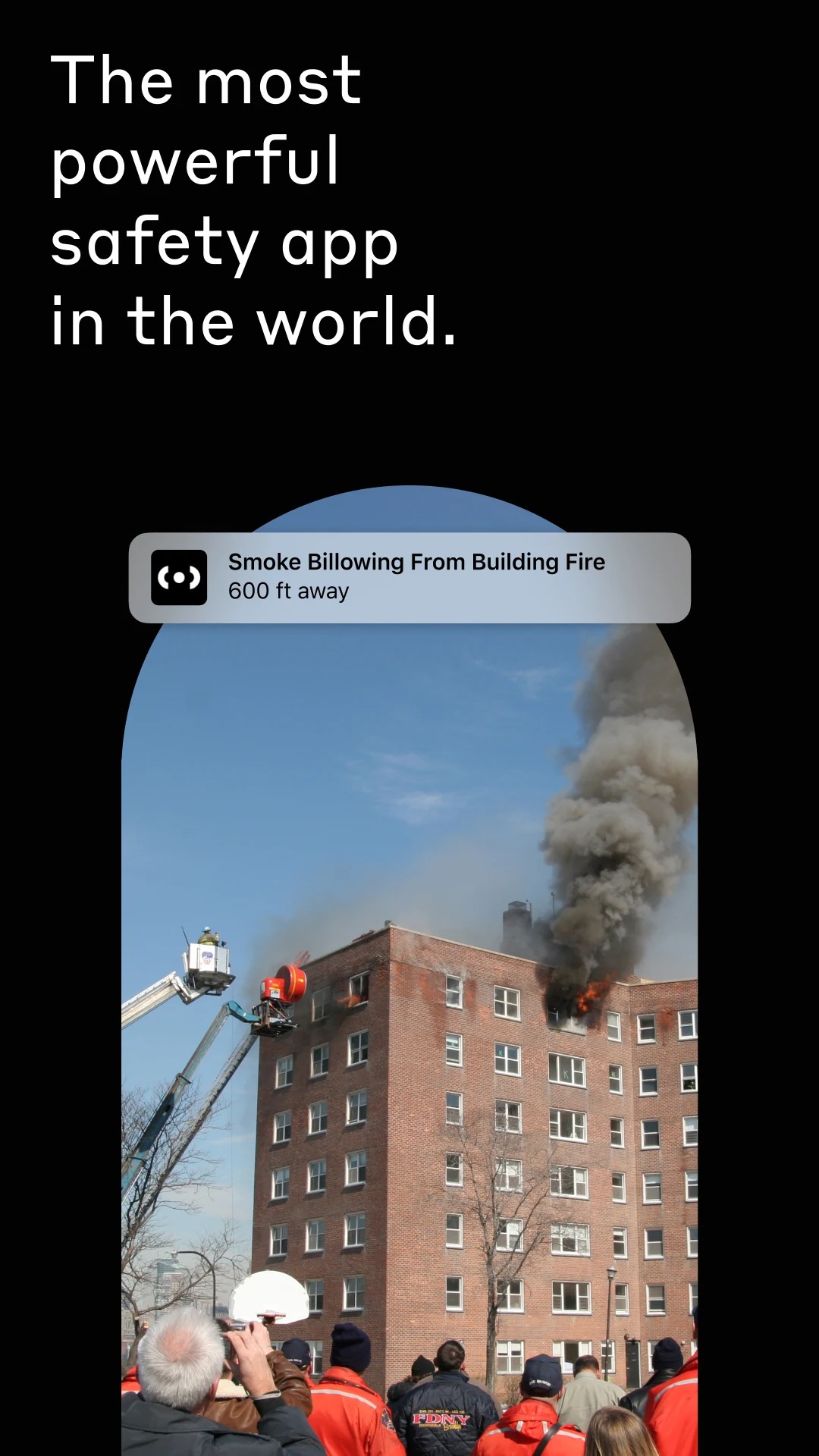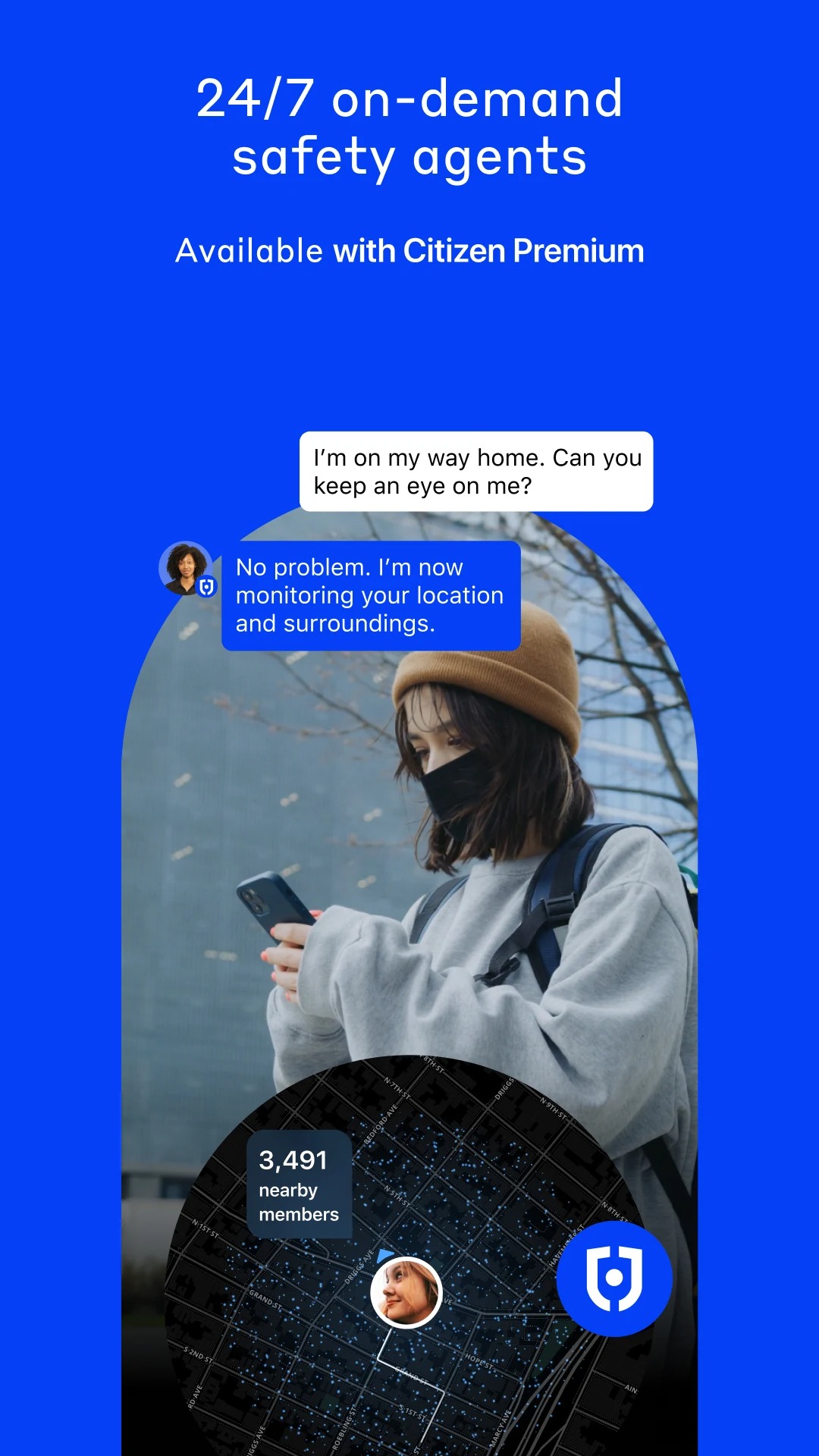 Traffic Info and Traffic Alert by Grabow Commuter
Make your journey comfortable with this awesome app. The program scans up-to-date data on traffic jams on your route and suggests ways to avoid them. Save time by getting information about traffic jams before you start driving.
The app uses Google Maps and offers only verified data. The map is automatically updated after 3 minutes. Open the app and mark your location. You can use GPS navigation for this purpose.
The program scans the traffic situation and gives you an opportunity to orient yourself. The interactive map demonstrates the chosen route clearly.
You can use this app as a navigator. The service allows you to save several routes at once. You can use this traffic jam scanner on a phone with a version of Android 4.4 or higher. The program operation does not affect power consumption and operation of other apps.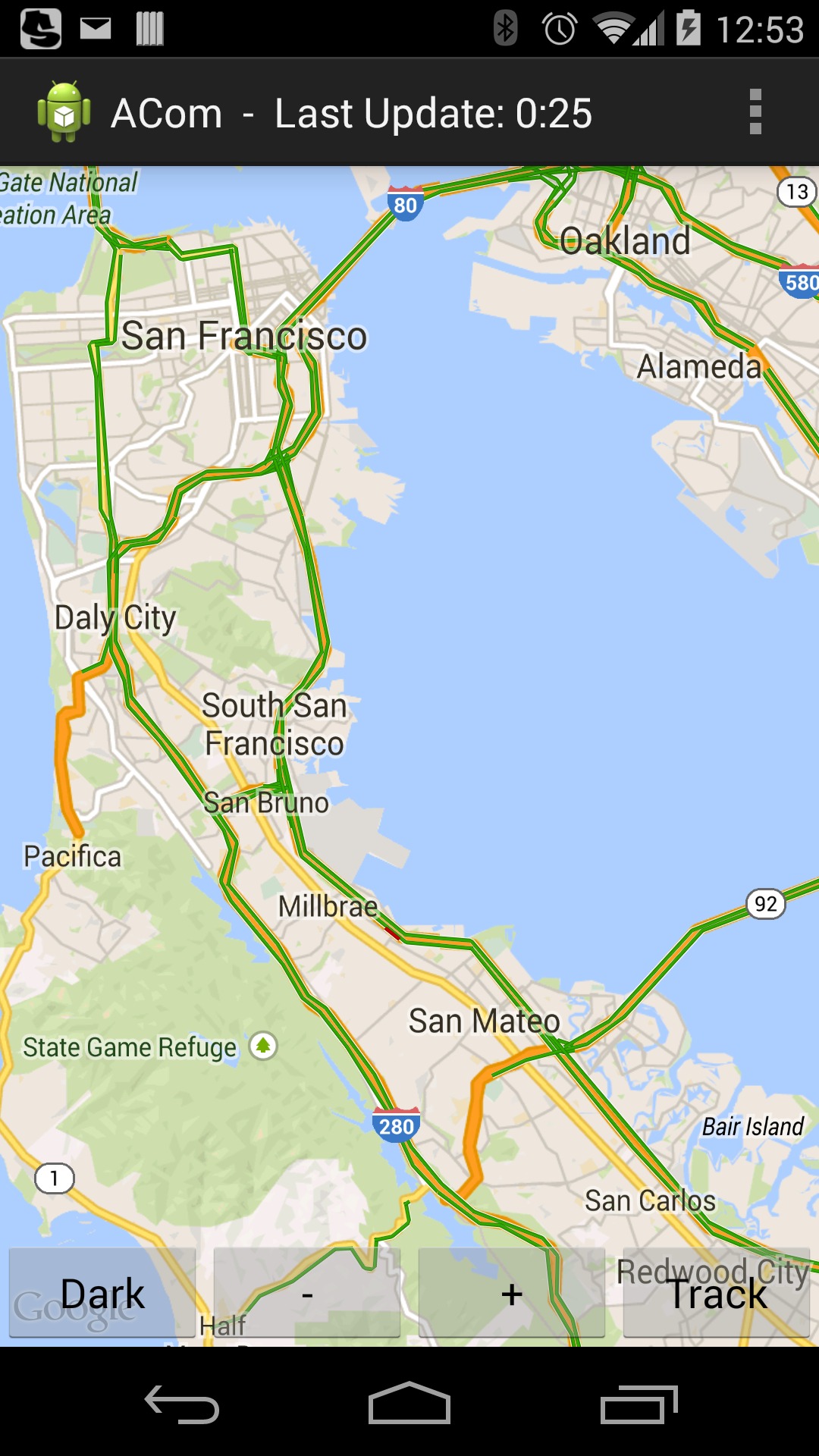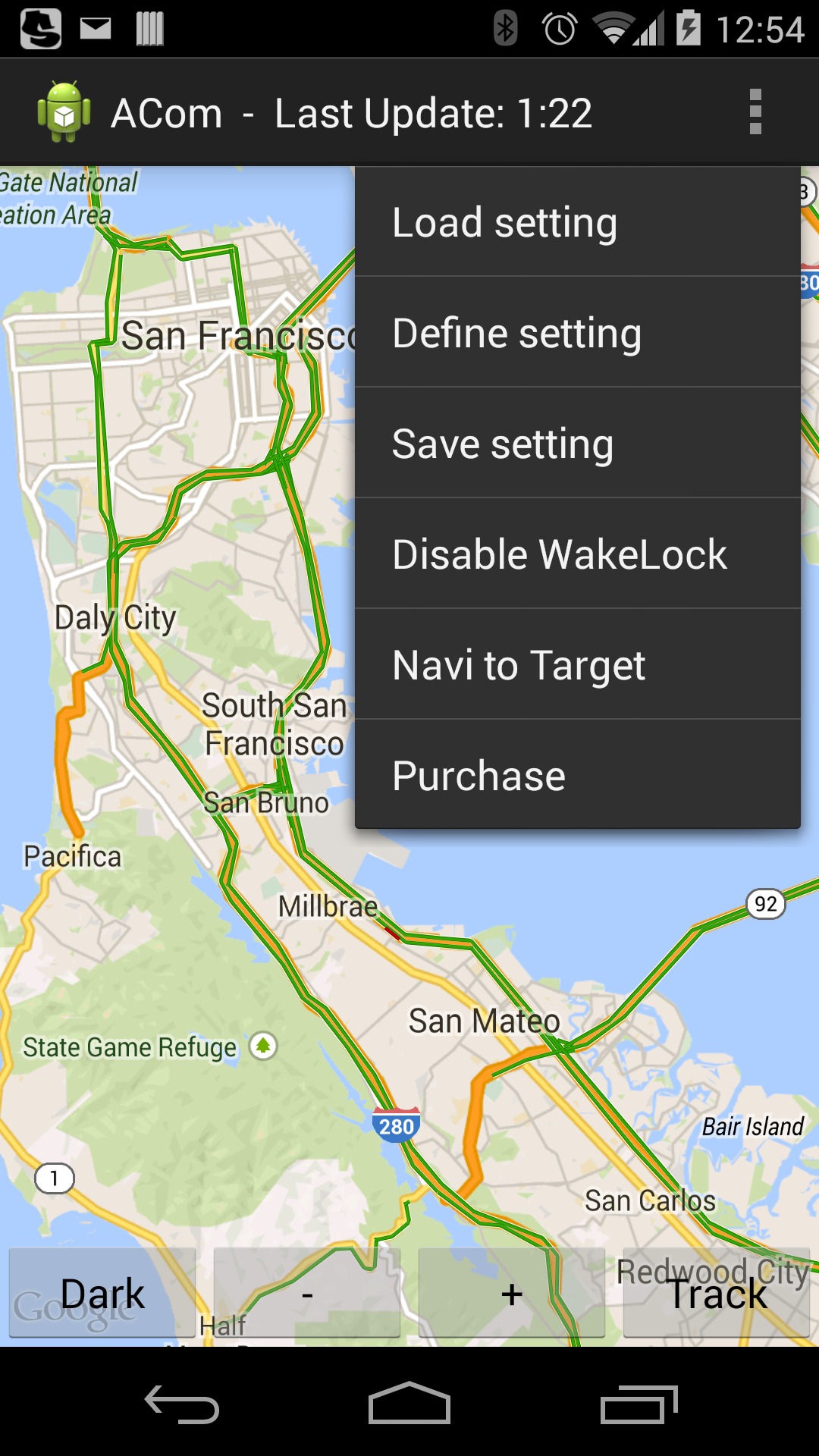 Traffic Maps by Digital Compass Team
Traffic maps is an electronic navigator that gives useful advice during road trips. This app helps to trace the route and choose the right direction. To start creating a route, you need to mark the destination point. You can do it manually or use voice input.
The app will automatically calculate the kilometerage and arrival time without taking into account the traffic situation at the moment.
The program is equipped with an electronic compass option and helps you orient yourself in unknown terrain. You will also learn the altitude of the place you are in. Turn on GPS navigation to find your family and friends on the interactive map. You can also share your data and let others see your location.
By marking a point on the map, you can see it in real-time via a satellite link. Find out how congested the streets are and what traffic situation is ahead of you. It also makes it easier to find various infrastructure elements: ATMs, cafes, hotels, and museums.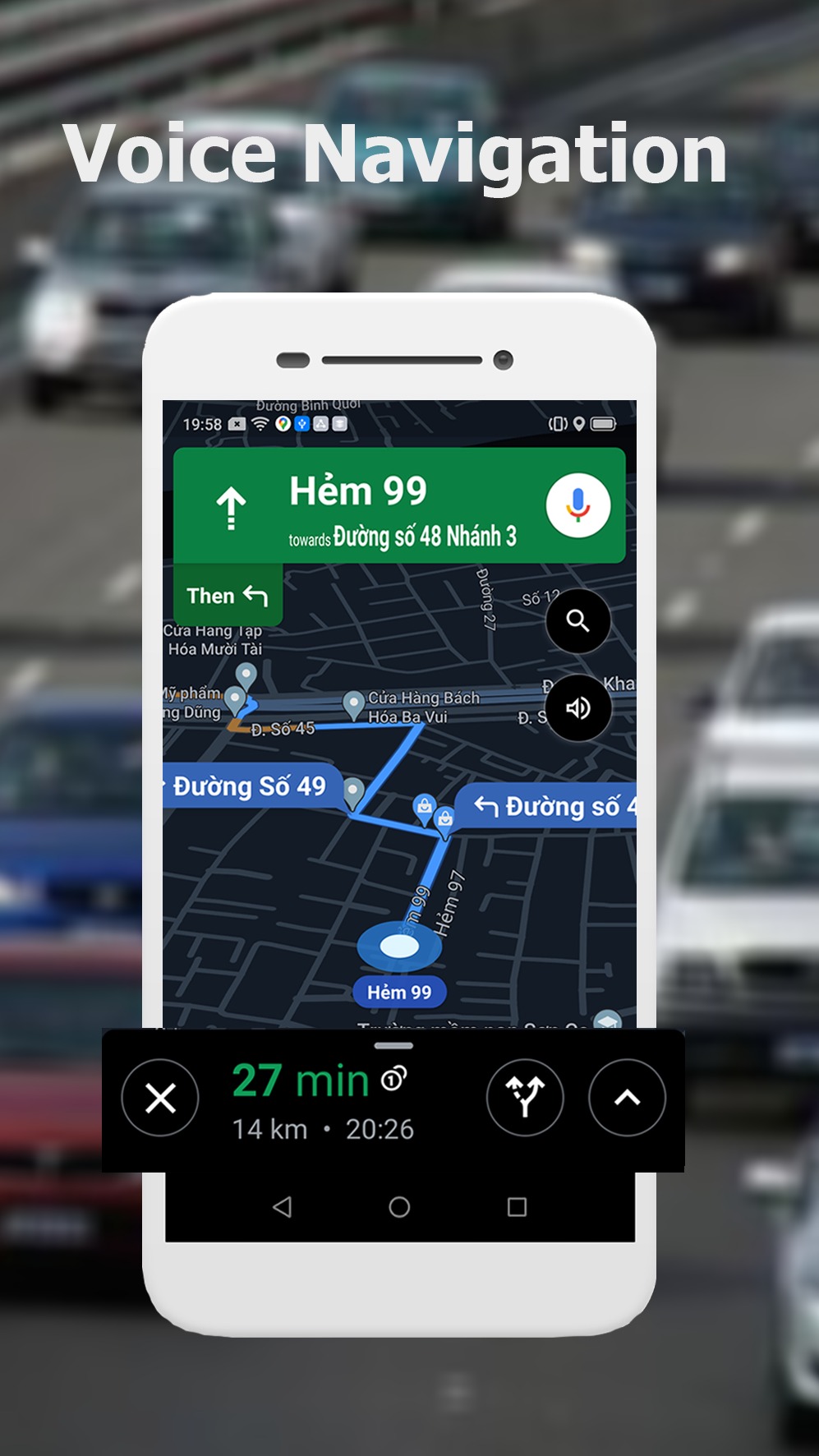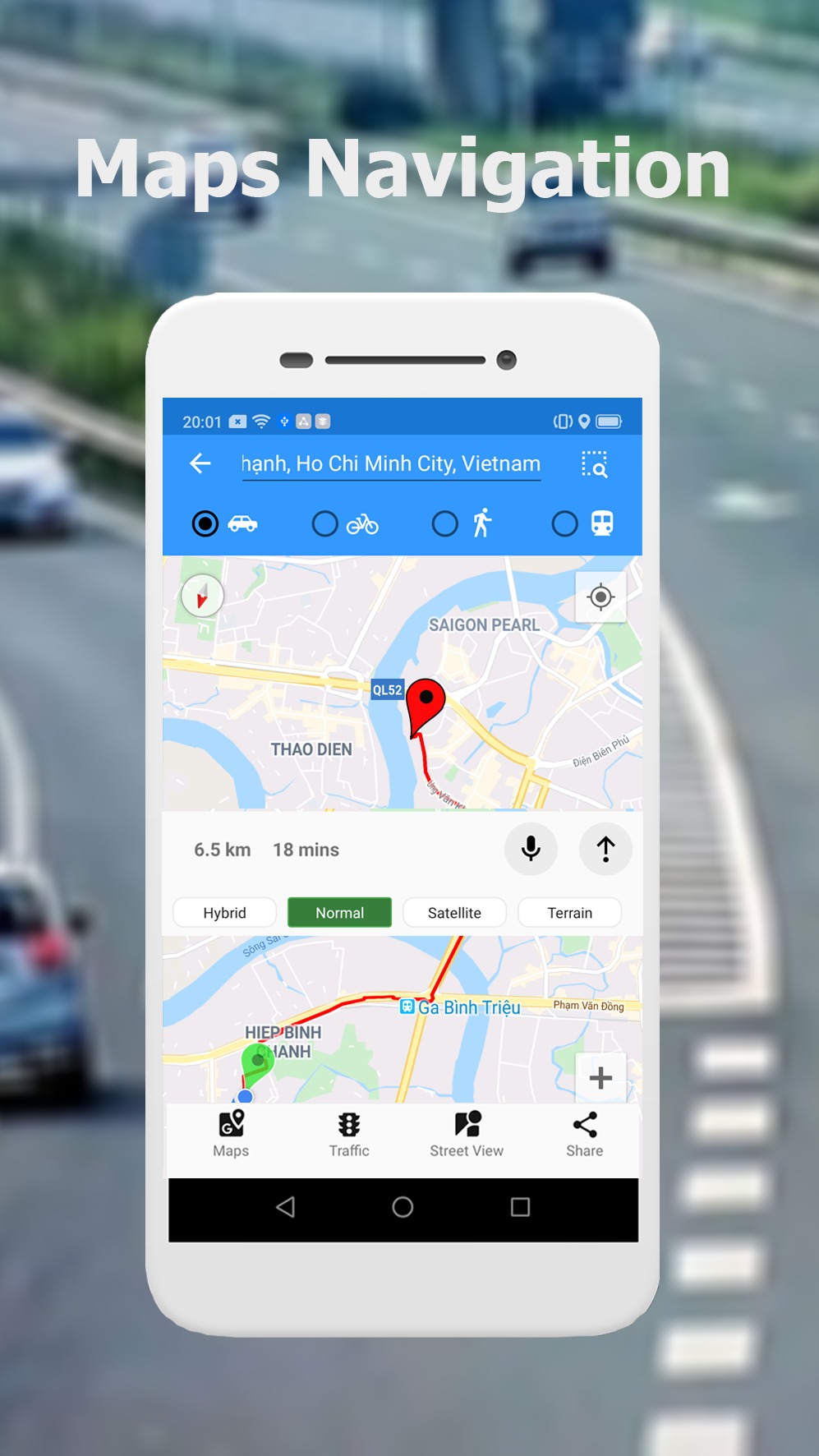 Live Traffic Info by Highways England
Find out the level of congestion on roads with Live Traffic Info. It provides data on major roads and highways. Submit a request for road conditions for the route you are planning. You will receive real-time information about the presence of traffic congestion on an international scale.
You will also find out if there are other obstacles in the form of natural disasters and road accidents. By preparing for your trip in this way, you can get to your destination quickly and without delays. You will also save fuel.
The app gets up-to-date information from a variety of verified sources: traffic cameras, traffic officials, and weather service data. Choose 1 of 4 search options: in the immediate vicinity, separate area, highway, or road. An Internet connection is required for the smooth operation of the app.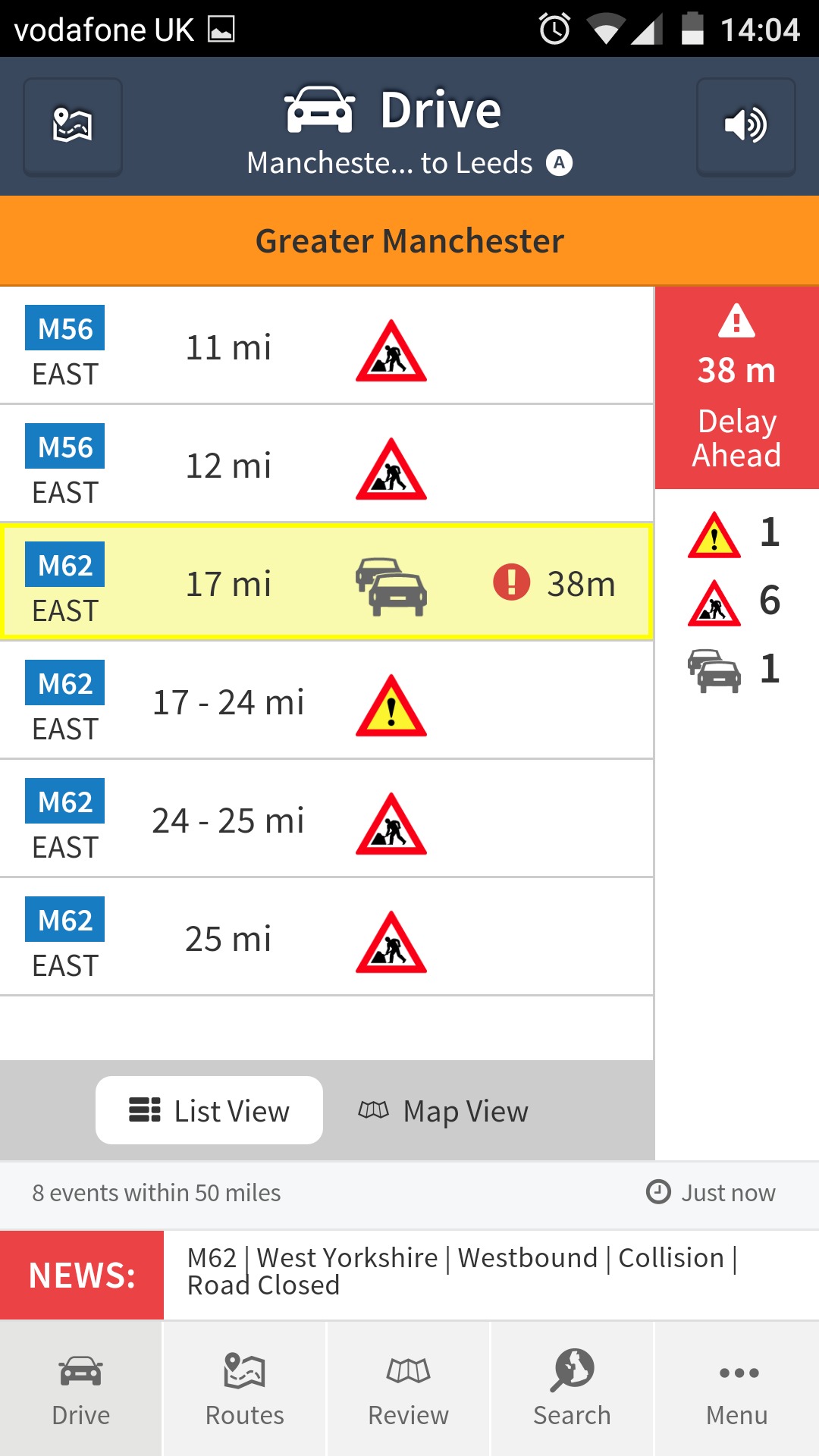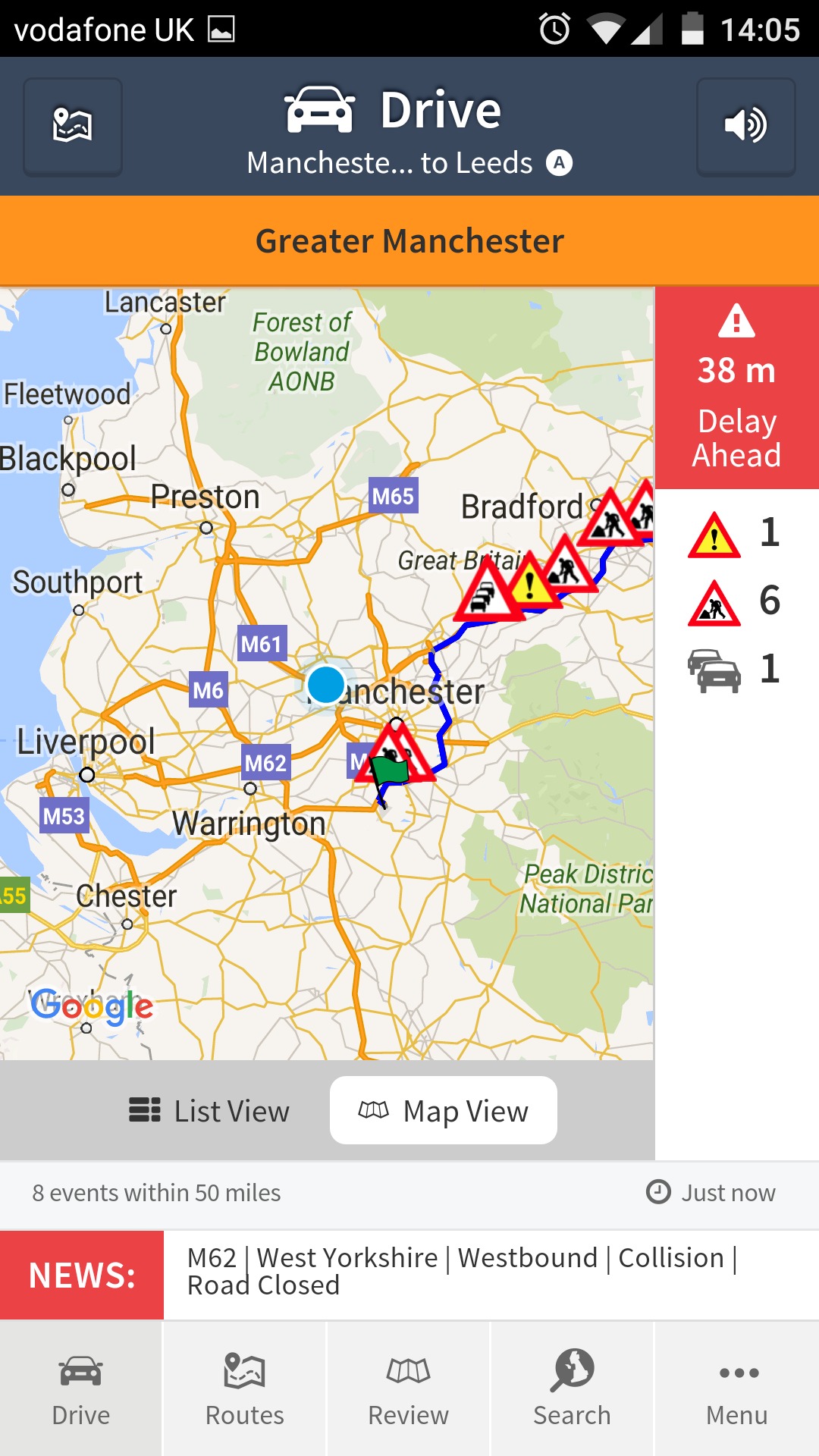 Glob
If you are looking for a specific traffic information app and you are more concerned about the reliability of the data than about design, then you should check out Glob. This is the app that provides the most accurate information about the situation on the road 24/7.
Car incidents, speed radars, and other factors will be displayed in Glob while you are driving on your way. An interesting feature of this app is you can report about the speed cameras to warn other users of the app. And, of course, Glob includes the function of the traffic alerts, in fact, this is a number one function here.
You can also set this app as a widget for more convenient access when you hear the traffic alert sound. The only thing is it works only in online mode and the maps in the app aren't always as precise as they should be.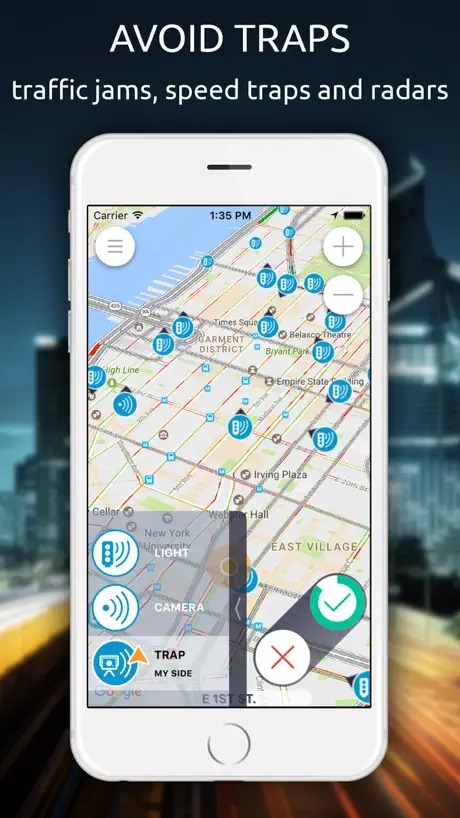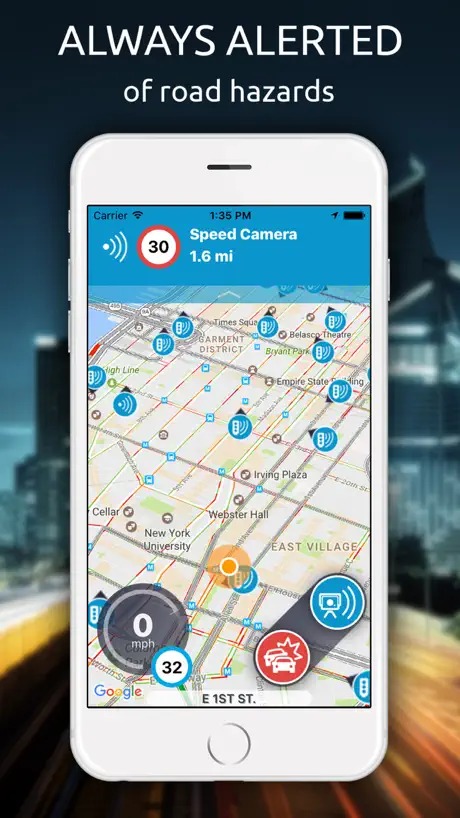 You may also like: 17 Best men's shopping apps for Android & iOS
Do you want to know the shortest and fastest way home or to your work? This app can show you. It navigates people using voice. That means that you can put your smartphone in the car and listen to directions and instructions.
The app will notify you about speed cameras and road incidents. It works online and offline as well. Just write your destination and the app creates the perfect route. You will be aware of current traffic information.
If it is a traffic jam in your way the app can show you how much time it takes you to be stuck in it or create another route. You always will be relaxed because you will know everything about your route.
The app has been downloaded more than 10,000,000 times that makes it really useful. You can use it in every town and city of the United States of America. Install it and don't worry about speed cameras or traffic jams. This app makes your trips faster and safer!