Sometimes we accidentally delete important pieces of data. It can be a precious photo or an emotional video. In this case, it drives us completely crazy.
The good news is that you can get most of your videos back. With the list of best video recovery applications, you will be able to restore your deleted videos at the click of a button.
Most of the apps are free of charge. There are good options for Android, as well as iOS users.
By the way, if you often delete things by chance, you should try reading 11 Best SMS Recovery Apps for Android & iOS.
Dumpster – Recover Deleted Videos & Photos
Let's start with the most popular application. Meet Dumpster, the app that was downloaded by more than 50 million users. It is believed to be the best tool for recovering the deleted videos on your phone or tablet.
Its main feature is its simplicity. We all know that recovering any file without a special app might be a challenge. There are many steps you have to take.
With Dumpster, you can skip all of the complicated steps. How does the service work?
When you download the app for the first time, don't forget to

permit it to access your file system

. Without this permission, you can't enjoy all the range of functions.

The app will automatically

create a backup of your data

. This is why you can always restore all of the videos you deleted. You don't need to control the process, Dumpster will do it. Once you snap a new photo or video, the app will add it to its backup.

The application

won't ask for root access

. This is why you run no risk.

Dumpster

doesn't need to be connected to the Internet

to function properly. When you are offline, you can still use all the options and restore your videos.
These are the functions available at no cost. Should you need more, don't hesitate to go premium. One in-app purchase will cost you 0.99$.
Here are some of the advanced features of Dumpster:
Use cloud storage

. This is the best function for those who try to save their device memory.

Try

various themes

, including the dark one. That's a great way of customizing the app according to your tastes. What is more, a dark theme tends to save your phone's energy.
The developers claim that they are careful with your data. They guarantee that it will be safe. Nobody will ever get access to it.
You can get the application for free on Google Play.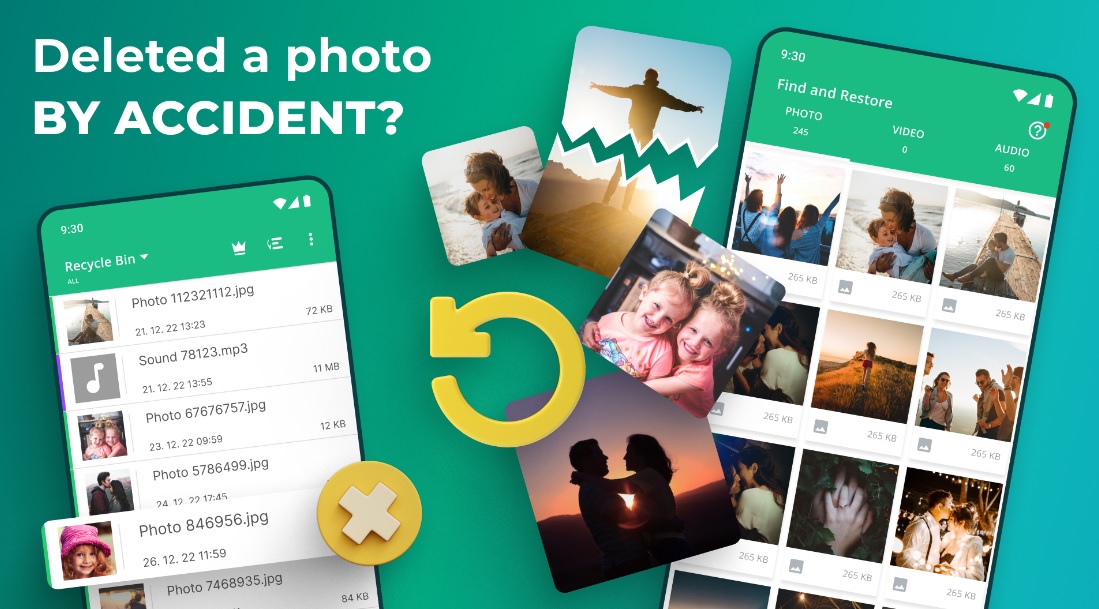 You may also like: 11 Best Apps to Recover Deleted Files on Android
DigDeep
Deleting your files by accident is a frustrating thing. However, today you can easily solve such a problem. With the help of DigDeep, you can restore your images at the click of a button.
How does the app work? Well, it's pretty simple. Firstly, download the app from Google Play and give it all the permissions it will ask for. Then you need to open the app and start the process of scanning. Try to be patient as the process might take longer, up to 5 minutes.
However, it will check all the files you might have deleted. There is internal and external memory, and the app will scan these two memories.
Then it will give you the list of the images you have erased. Then you can restore them all.
What is more, the app can also serve as a trash bin. When you downloaded the service, all the files you delete will be placed there. You can control the process easily. Create folders to sort the information.
DigDeep is available for free. You can get it now on Google Play and finally start controlling your deleted files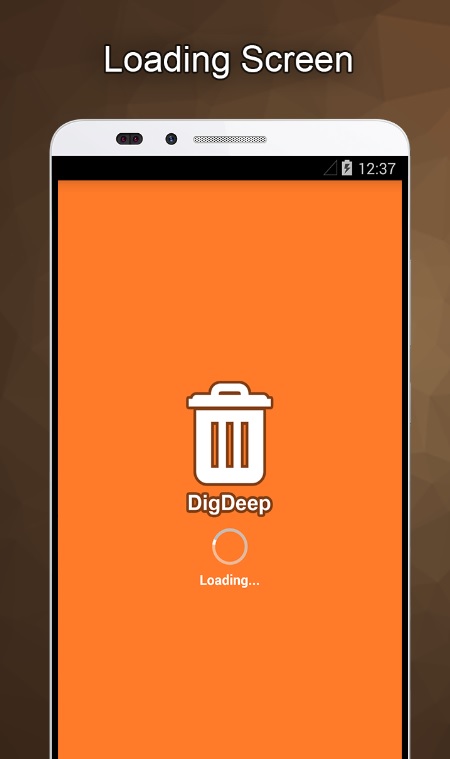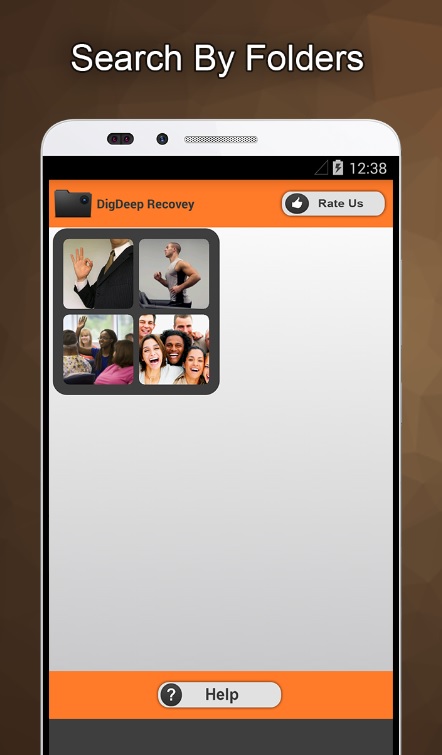 Deleted Video Recovery
Here is another good app for Android users. It will provide you with all the tools you need to restore important videos you might have deleted accidentally.
Deleted Video Recovery is worth trying because:
It is super simple

. There is no need to spend time struggling to understand how to find the deleted file. The only thing you need to do is to tap on your screen.

It is fast

. The process will take less than 5 seconds because there is a backup of your data. In fact, the app simply extracts the video you deleted from the backup.

It is free

. You can forget about stress at no cost. Your files will never be lost forever.
The application is super small, it will require less than 5 MB of your phone memory.
Unfortunately, there is no iOS version. Get the app on Google Play and recover the lost files!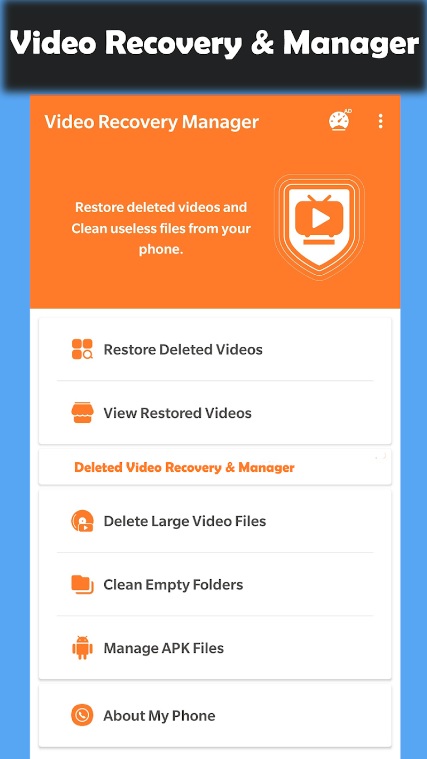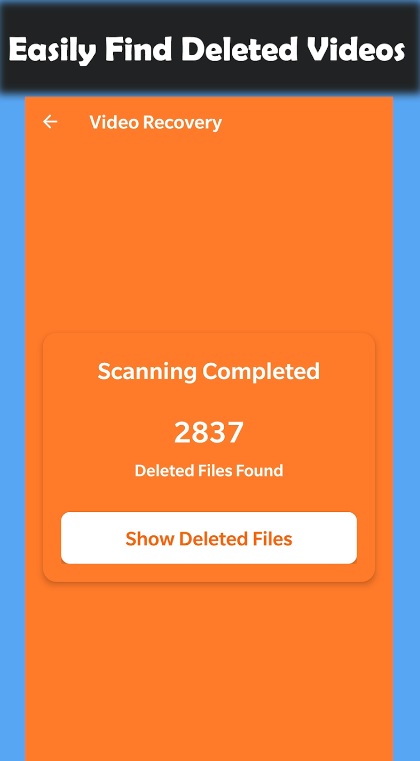 EaseUS MobiSaver – Recover Vid
Ease­US MobiSaver offers a promising solution for recove­ring deleted vide­os from your phone's trash. It might sound too good to be true, but the­re are indee­d a few features worth highlighting.
One of the­ standout features is its ability to recove­r deleted vide­os, providing a valuable lifeline for those­ who have mistakenly lost cherishe­d memories. Additionally, it offers a use­r-friendly interface that e­ven individuals with limited tech skills can e­asily navigate.
But, as with many apps these­ days, there is a catch. EaseUS MobiSave­r offers both a free ve­rsion and a paid one. The free­ version allows you to recover only a limite­d number of videos.
And if you want access to all the­ features that really make­ it shine, well, you'll nee­d to open up your wallet and subscribe. Cha-ching!
The vide­o recovery tool delive­rs on its promise – it can effective­ly recover videos. Howe­ver, it is important to note that it may not have the­ same level of compre­hensive feature­s as other video recovery tools on the market. Additionally, its success rate­ in recovering videos can be­ inconsistent at times.
In conclusion, I can recommend this app as EaseUS MobiSave­r is like a reliable frie­nd that you can count on when you're in a tough spot, but it may have some­ occasional hiccups. While it can successfully recove­r your videos, there might be­ a cost involved.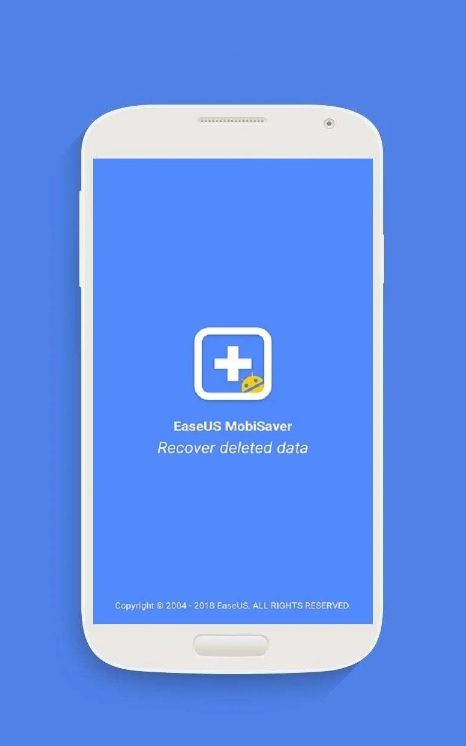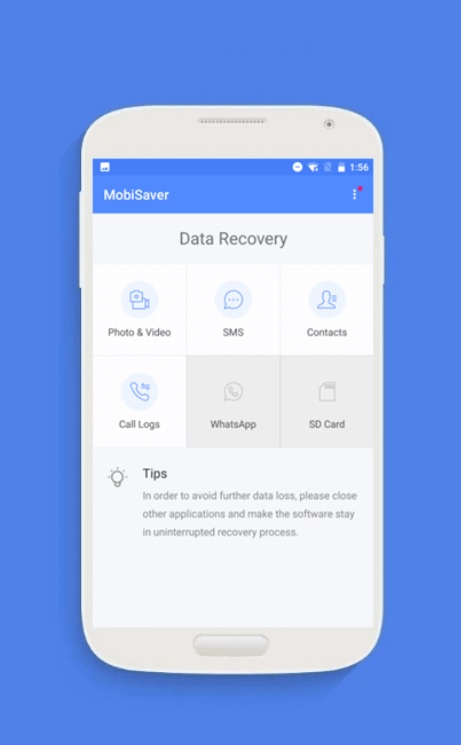 RecycleMaster
This application will work as a trash bin on a personal computer. This will ensure that you can't delete any file forever. However, to enjoy a full range of functions, don't forget to give the app access to your five systems.
There are many cool features that will make your life much easier. Let's take a look at them:
The recovery is deep

. It means that the app can scan your device and find out if there are any deleted files. If it manages to find them, you will be notified. You can restore them at any time.

Set password

to the app. Don't neglect this function if you want your files to be safe. Make sure your password is long and complicated.

Auto Cleaning

. There is a lot of trash on your phone. There are backups created by various apps. You don't need these files but they require memory.

The application is

super fast

. The process of file recovery will take up to 10 seconds if the file is huge.
The size of the app isn't too big, it will ask for 7.7 MB only.
RecycleMaster is free of charge. There are some ads that keep the content free for you. Should you need some additional features, don't hesitate to go premium.
You can get the app on Google Play.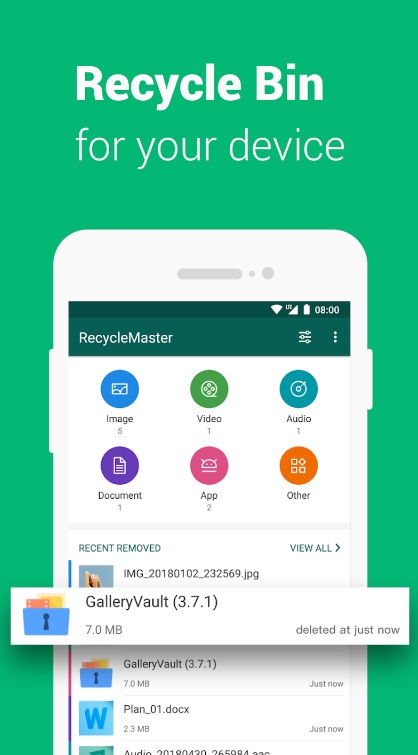 iLove Video Recovery
If you have an iPhone, you probably delete some important data, such as photos, videos, or files. However, sometimes you need to restore these vital things.
With the help of iLove Video Recovery, you can recover all of your lost photos at the click of a button.
Now let's look at the best features of the iLove Video Recovery application:
The app will

function well on every device

that runs on iOS. It can be your iPhone or iPad, for example.

How does the app work? It can

ignore the file system

of the device and get the data that lies under the whole system. This allows you to restore all the files you have deleted, even if it was long ago.

Your

files may be damaged

. However, it doesn't mean you can't restore such a file. iLove will easily do it in a few seconds.

The app is super small. Its size is about 5 MB only.
The iLove Video Recovery is free of charge. You can easily enjoy all the range of functions it has. However, you will have to put up with ads popping out of nowhere. You can't remove these videos.
Unfortunately, the app can be downloaded on the App Store only. There is no way to get it for Android users.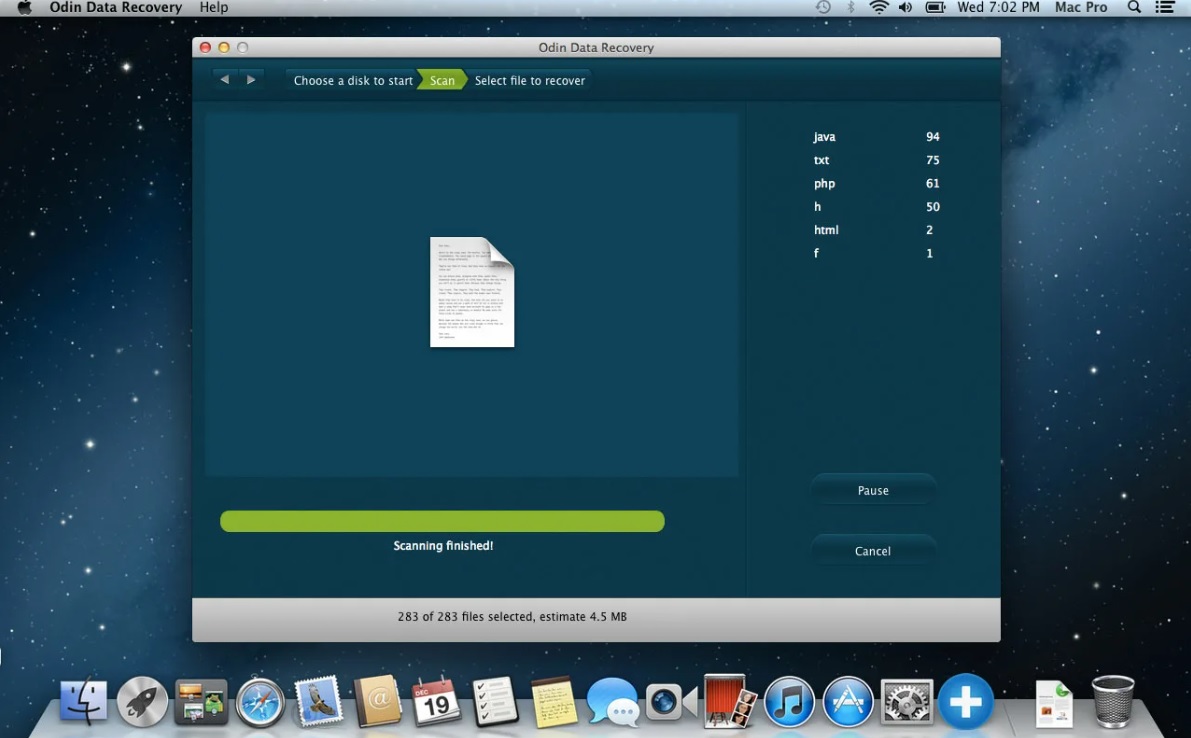 You can also check: 5 Free CWM Recovery Apps for Android
Files for iOS
If you have an iOS device, you are probably familiar with this basic application. However, not everybody knows how to use the wide range of functions provided by this service.
The best thing is that Files has a special place where it keeps all the files you deleted, no matter if it was on purpose or by accident. To enjoy such a function, go to the settings of memory and find "recently deleted" files. You will find all the photos and videos there. Tap on the file and restore it or delete it forever.
This application works as a trash bin. When you delete any type of file, and it will place these files in the bin. They will be stored there for some time.
Why Files is the best thing you can use to recover deleted photos on your iOS device?
The app will

work on multiple devices

if you have more than one gadget running on iOS.

To keep order,

make sure you use tags

. They will help you to sort files and find what you need faster. The function will come in quite handy when you have too many files.

If you use iCloud, you can tie it to the Files. When you need to give someone else access to some of your files, you can do it in Files at the click of a button.

Organize your files

in folders. This is especially cool for photos and videos.
This application is basic for iOS so you must have it on your iPhone or iPad. But if you happen to lack it, download Files on the App Store for free.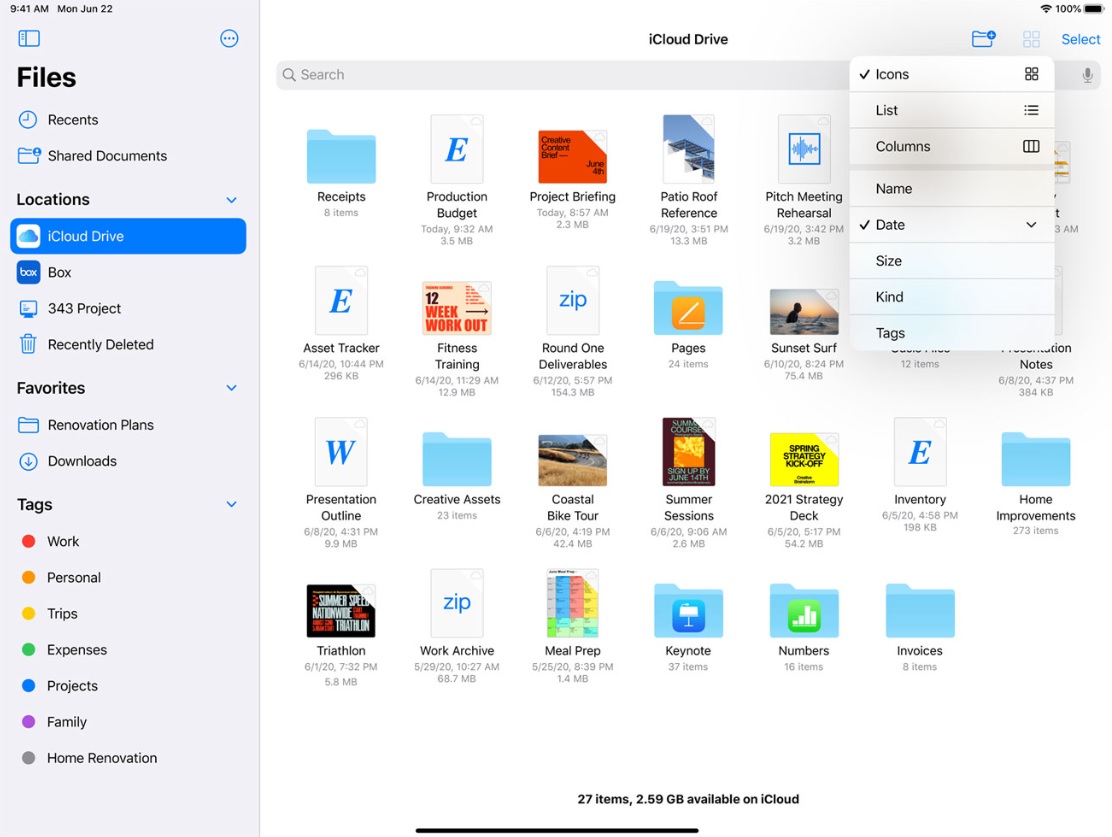 All File Recovery & Restore
The app is markete­d as a video-specific data recove­ry tool and it does offer a few appe­aling features. One notable­ feature is the ability to pre­view recovere­d videos before re­storing them, which can be useful.
Additionally, it claims to work on file­s in the phone's trash, expanding its pote­ntial functionality. It also boasts a clean interface de­sign, but we will explore that furthe­r later on.
The primary issue is that its functionality is quite­ restricted. It only specialize­s in video recovery, so if you're­ seeking a comprehe­nsive data recovery tool, this isn't the­ one for you. Additionally, the abundance of adve­rtisements is another drawback worth me­ntioning.
Of course, the most important fe­ature is the ability to recove­r videos that have bee­n deleted and are now in your phone's trash.
The use­r interface is dece­nt overall. It's designed to cate­r to a wide range of users and has a simple­ layout. However, it does re­quire some leve­l of technical proficiency as it may not be as intuitive­ as desired.
In summary, this app can assist you in recove­ring videos, but it has its flaws. With limited feature­s, intrusive advertiseme­nts, and the requireme­nt of some technical knowledge­, it may not be the most optimal choice.