Terraria is a fairly popular game that takes you from the real world to the pixel one. The game is made in the sandbox genre with an open world, where you have complete freedom of action.
An integral part of it is to create various game items from the resources that you will find around you. Also in the world of Terraria, you can find different monsters and creatures that will constantly try to kill you. It is not very good to compare these two games, however, you may enjoy the list of 11 Best games like Minecraft for Android & iOS.
This genre of games, in general, is popular because the players are not limited by anything. Such applications include the changing of day and night, the occurrence of different characters, and you will be constantly in search of different materials and tools.
Are you able to explore the world of not only Terraria but also of other games? We decided that it will be interesting to find other games, where you will not only build, but also dig, and mine. In this article, we have selected for you 13 Best Games Like Terraria for Android & iOS.
Growtopia
Growtopia is a multiplayer sandbox, which is ideal for smartphone gamers. The game is released on all platforms, so you can enjoy it not only on your smartphone but also on your computer.
With Growtopia, you will be able to do absolutely anything you want, especially with your friends. Not only can you play by boring rules, but you can also loot, steal, and have fun with your friends, attacking other players.
In Growtopia you can create your own world, including houses, dungeons, and entire cities. The first thing you'll be able to note in the game is the extensive customization, which you can use for personal settings.
For example, it will allow you to ignore messages from other players, as well as set the order of interaction with other people. It's worth noting that if you want to steal or commit complete robberies, you won't be able to do that on the beginners' server.
For beginners, there is protection against attacks by other players and unfriendly gestures, which is ideal at the very beginning of the game in Growtopia. We recommend that you pay attention to weekly quests, which can bring you a good reward.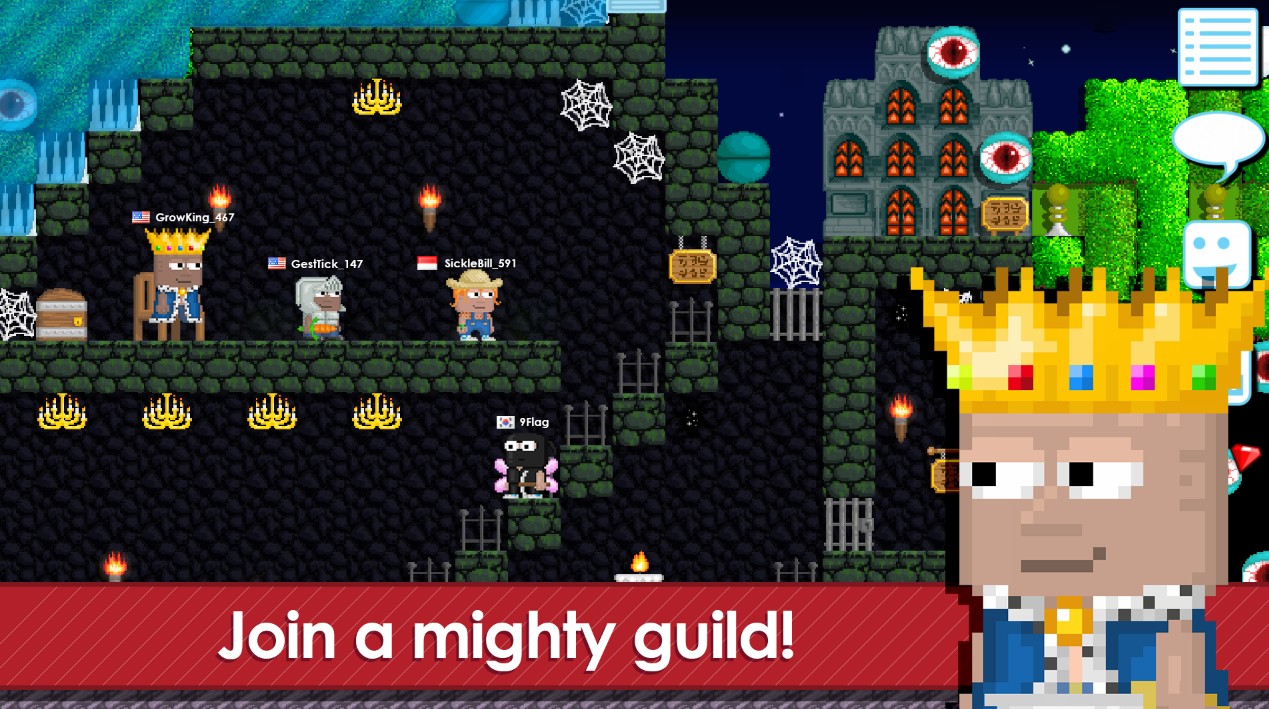 You may also like: 16 Best Survival Games for Android & iOS
The Blockheads
The name of the game speaks for itself – in The Blockheads you get to the block world, which is made in 2D graphics. As with all Terraria-like games, here you can explore a huge and boundless world, develop your own tools, and destroy many blocks around you.
It is worth noting that in The Blockheads has great gameplay and good interface, as well as easy operation, which will please inexperienced players. Also, an interesting feature of the game is that you can control and monitor several different characters in the same world – but for starters, it is better to create just one.
The Blockheads has its own features, such as a weather system in the game, the presence of caves, random generation of the world, and biomes. The game cannot be called a standard clone of any other game – but you may notice similarities with Terraria or Minecraft.
Note that in The Blockheads, you will also need to follow the needs of each of their characters – for example, to satisfy hunger, sleep, drink, and so on. That's why you shouldn't create several avatars at once – you just won't have time to watch them.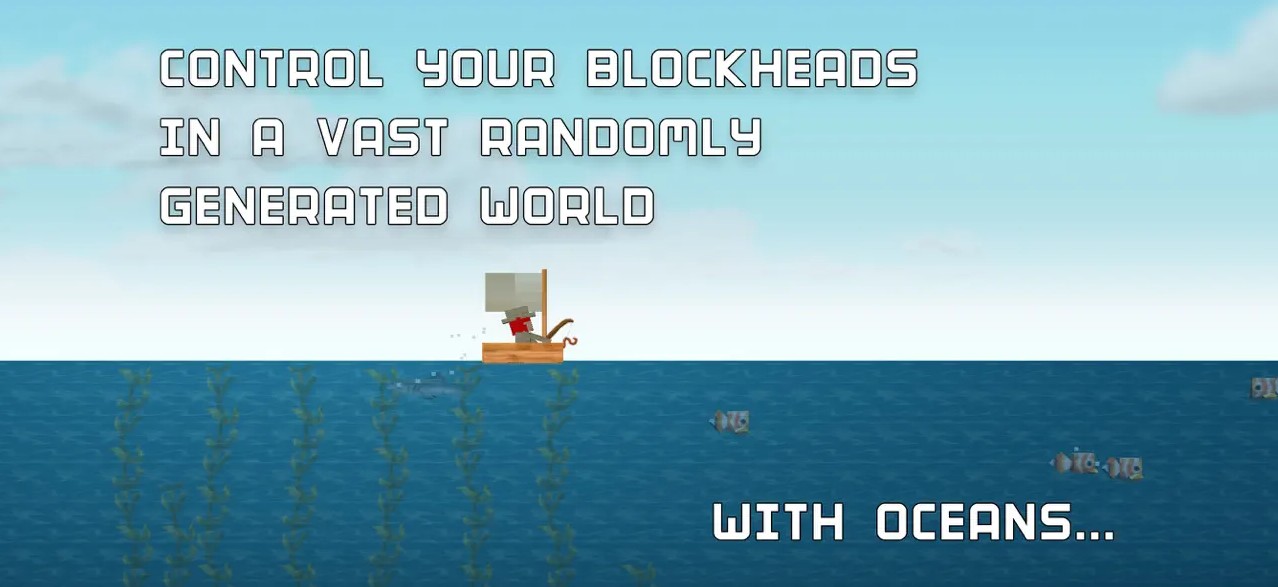 BLOCK STORY
BLOCK STORY is another game where the whole world is presented as different blocks and squares. The game features role-playing elements in the standard gameplay with construction and craft.
Here you can mine materials, create something new from them, and build your own structures from the received items, explore the endless game world and perform quests. BLOCK STORY reminds many players of a mixture of Minecraft and Terraria, so if you like sandbox games, then here you will feel at home.
BLOCK STORY stands out among other games by the presence of quests and battles. You will take quests from different characters in the game, which will accompany you constantly. Usually, tasks are focused on battles, so if you do not like such quests, it is better to focus your attention on other games.
In BLOCK STORY combat system includes several types of weapons that you can use regularly. Remember that each of your enemies in the game is unique – there are more than 80 types, and against them, you will need to use weapons of different power and different types.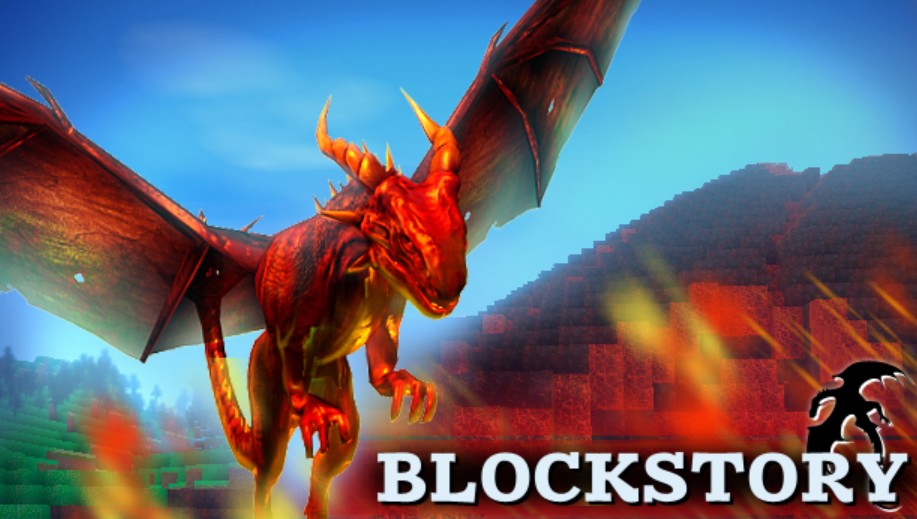 WorldBox
WorldBox is a sandbox-style god simulator that lets you unleash your creativity and shape a world according to your imagination. By simply touching your screen, you have the power to create and destroy civilizations, design landscapes, and bring forth life in a mesmerizing pixelated world.
This app offers an array of delightful features. As the almighty deity, you can experiment with different elements, from flora and fauna to diverse terrain and weather conditions. Witness the interactions of your creations, from joyful cities thriving with life to epic battles between mythical creatures.
WorldBox encourages happy exploration without any pesky in-app purchases or annoying ads to interrupt your fun! It provides a smooth and immersive experience for all ages, igniting the spark of creativity in everyone who steps into its virtual realm.
So, with the help of this game, you create and play, just like in Terraria.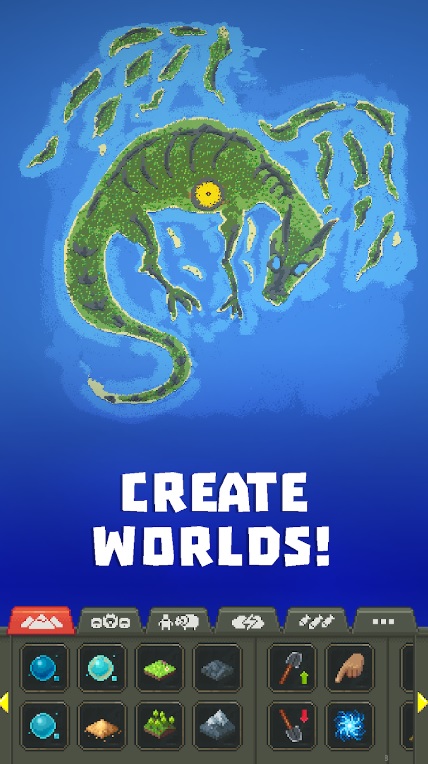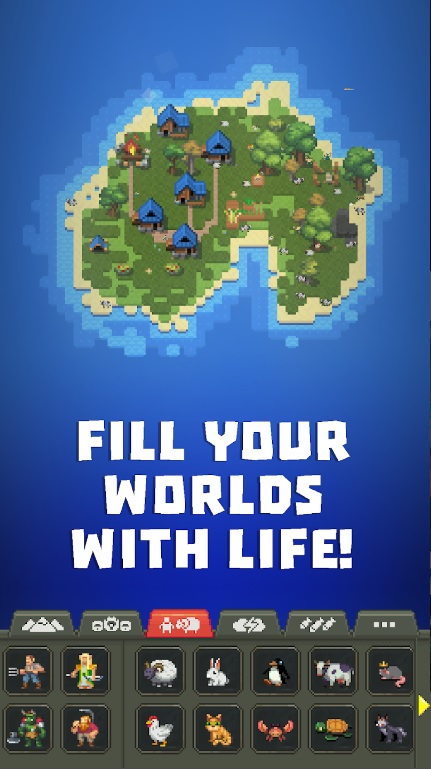 The Escapists: Prison Escape
The prison theme is widely covered in all segments of entertainment content – TV series, movies, games, and books. At the same time, among the games, it is quite difficult to find something interesting and fascinating, especially related to jailbreaks without a limited plot.
It is possible to name The Escapists the first game in the sandbox genre, the subject of which belongs to the prison and gives players full freedom within the game world. Here you are invited to escape consistently from the strictest and most guarded prisons in the world – we think you are already interested.
In The Escapists your prison conditions will be constantly changing, and control over time and when you change location becomes stricter. At the very beginning, you will be asked to customize your character – choose his name and appearance, and then you will immediately find yourself in prison.
Escaping is not so easy and fast – you will need some time to follow all the prison rules and schedules. At the moment when your character will fall asleep in The Escapists, your gameplay will be saved – so in case of unsuccessful escape, you will wake up the day before at the beginning of the escape.
In The Escapists, you will have to hide forbidden items all over the prison, earn the respect of the wardens, and much more – so you will have a hard job before you finally manage to escape.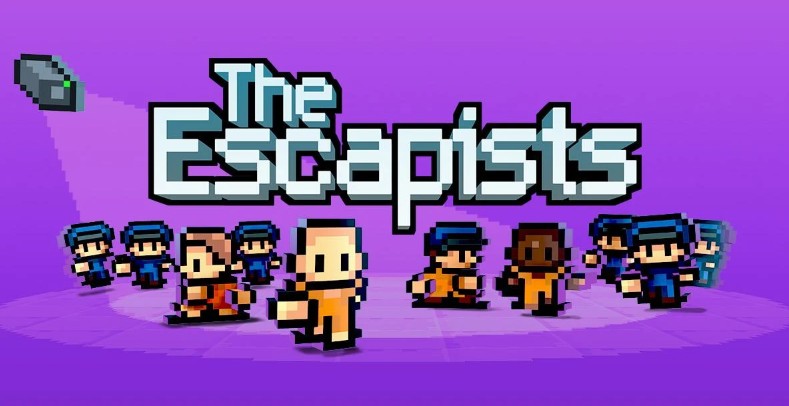 You may also like: 15 Best Mystery & Detective Games for Android & iOS
Portal Knights
Portal Knights is a game in which all the attention is focused on adventure and survival. You get into a multiplayer sandbox, where you can join or just contact your friends and other players.
The beginning of the game is quite standard: you will be shown that a calm and prosperous world was destroyed by a cataclysm, and different monsters came to replace intelligent creatures. All communication in Portal Knights between the islands on which the world was divided, is now carried out through magical portals
To begin with, you will need to choose one of the classes to which your character will belong – he can be a Warrior, a Magician, or a Ranger.
Each time you visit and discover a new island through the portal, there you will be able to mine unique materials or rare ore, and after completing the whole process of research to go to the next part of the world.
This whole cycle of islands in Portal Knights is accompanied by a story that will arouse your genuine interest. It is also worth noting the cooperative mode of the game – it can involve up to four people, and in the company of friends it will be much more fun to fight with bosses or create new castles.


Junk Jack
Junk Jack immediately catches the eye with its 2D look and pixel graphics. There is more than one world represented here – a total of 12 different and dissimilar planets, between which the player can move.
You can change each of them by terraforming, building, and your own innovations. In Junk Jack everything is generated randomly – biomes, which consist of planets, creatures that inhabit them, and other details of any world.
In the game, you have to explore all these exotic planets, each of which will allow you to create special objects, weapons, or explore different plants. Junk Jack is bought once, after which you get full and unlimited access to the game.
You can play together with other people – call your friends and start building something together. You can easily create a collaborative project on one of the planets.
In Junk Jack you have a large number of crafts, as well as various quests to improve your character and his inventory – perhaps you will rob someone and find different equipment.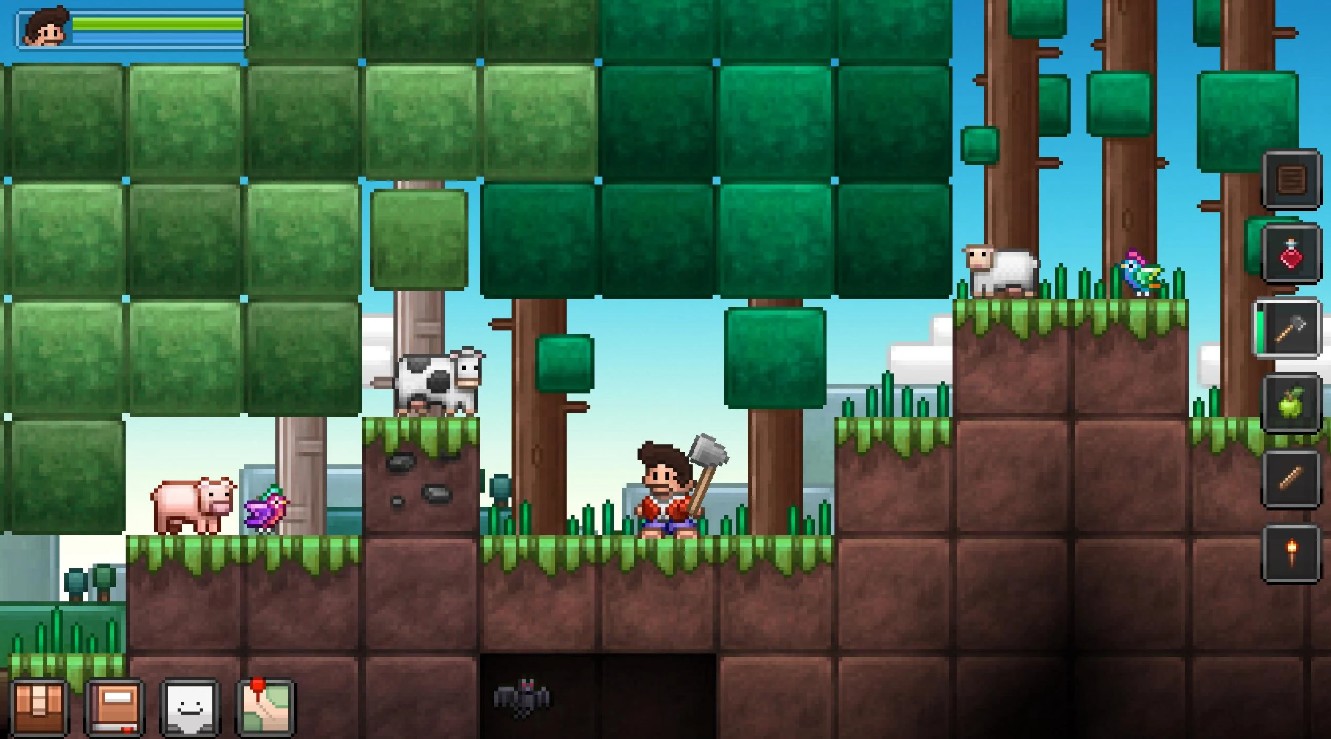 Crashlands
If you are looking for adventure, you will find a lot of them in the game Crashlands. Here you will need to build a whole factory in order to escape from an unfamiliar planet – agree, it sounds intriguing.
In Crashlands you will meet space mailmen, who deliver packages to the strangest and furthest corners of the universe. The characters are very different from each other, but their charm and fascination will captivate you immediately.
In the story, it all begins with the fact that on one of the unfamiliar planets you are robbed of the necessary parts for the ship – this is where your survival and adventure will begin.
In Crashlands you come across a non-standard and even simplified survival simulator – the character has no sense of hunger, and enemies will not become stronger over time.
It is worth noting that the game is more focused on creating something with their own hands, and then this process will capture you. The very idea of escape from another planet is very simple – but for this, you will need to go a whole way from the simplest tools of the Stone Age to the real space technology.
Over time, your tools in Crashlands will improve, and you will be able to gradually move towards your goal. The player will be filling up with new information and new materials, from which you will have to master equipment, weapons, tools, and more.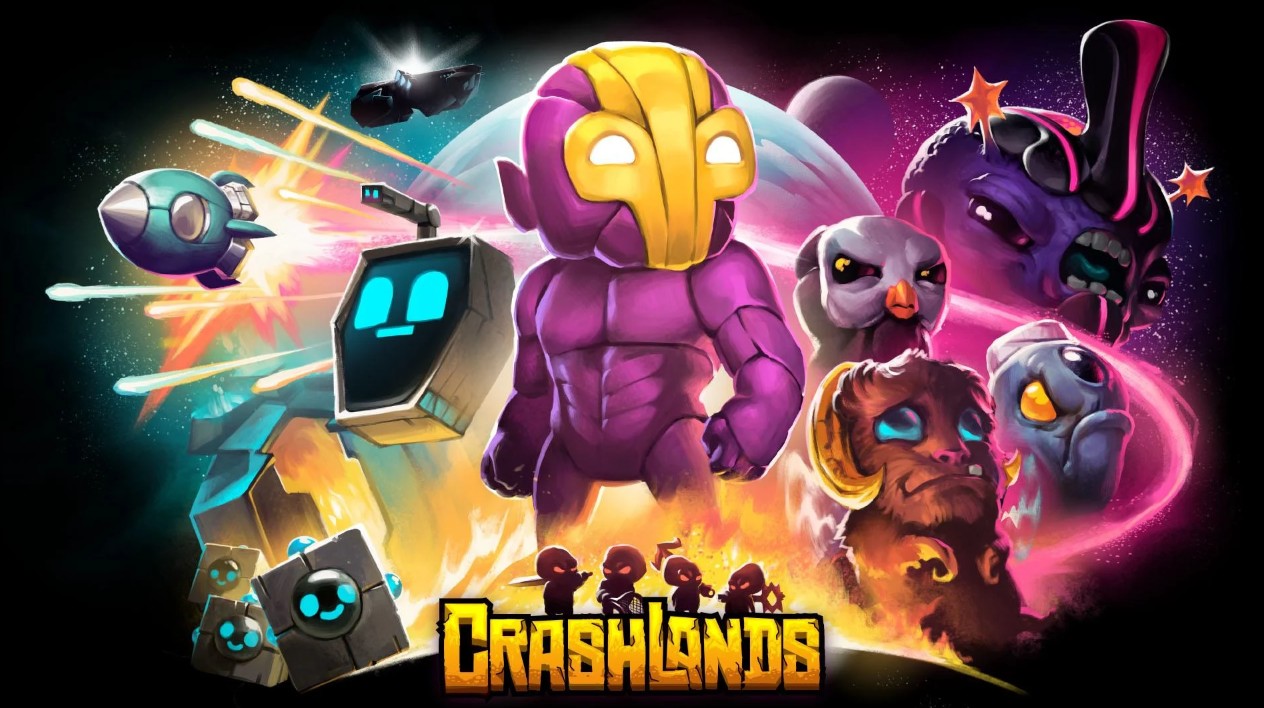 On My Own
There are not so many games in the retro style, similar to Terraria. But On My Own can safely be called an adventure game, which with its style and graphics reminds retro games.
Here you will be a self-sufficient pixel tourist, who will have to survive with everything that is around him. Your goal is to survive in the forest zone, were not only trees and shrubs but also wild animals that you will have to chase.
Your character in On My Own will be tired, hungry, and your every action will take away units of limited energy.
For these reasons, On My Own can be called a real survival simulator. You'll need to pay constant attention to the hero's basic needs, primarily by dedicating energy to setting up animal traps and basic actions such as bonfire and nutrition.
You play for a man who preferred to live far away from civilization – from equipment and things with him only a couple of matches and threads.
So the first thing you need to learn how to create different traps – after all, berries or grass will not saturate for a long time. Map in On My Own is generated randomly – it can change seasons, so you will also need to take care of warm clothes and shelter.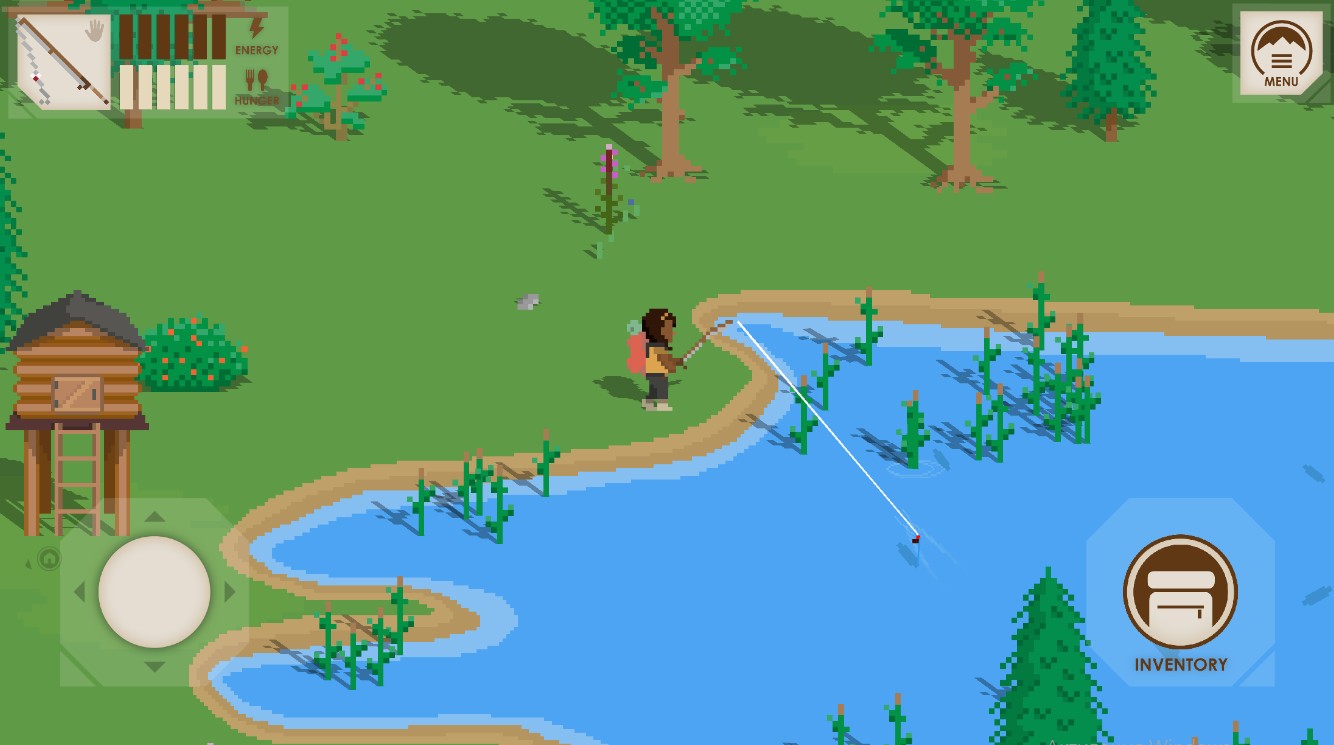 The Way Home: Pixel Roguelike
The Way Home: Pixel Roguelike is a fun mobile game with a challenging pixelated world. In this roguelike game, players must navigate through procedurally generated levels, facing various enemies and obstacles in their quest to find a way back home.
As players progress through the game, they can collect and wield a variety of weapons and equipment, each with unique abilities and attributes. The randomized nature of the levels ensures that no two playthroughs are the same, adding an element of surprise and excitement to each game session.
The game's pixel-art graphics and retro-inspired visuals create a nostalgic and charming atmosphere that will appeal to players who enjoy classic gaming aesthetics. The minimalist art style allows players to focus on the core gameplay and strategic decisions.
One of the main benefits of the game is its addictive and replayable nature. With the procedural generation of levels and a wide array of weapons and enemies, players can continuously enjoy fresh and engaging gameplay.
To sum up, I cannot say that this game is like Terraria but it is quite similar and has plenty of interesting gameplay features to offer you.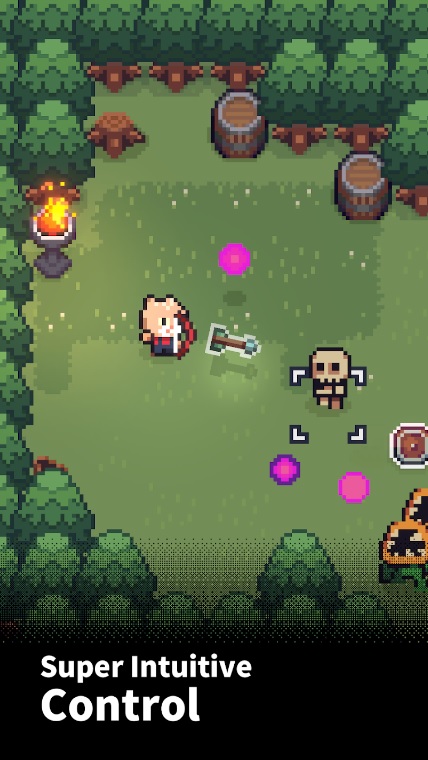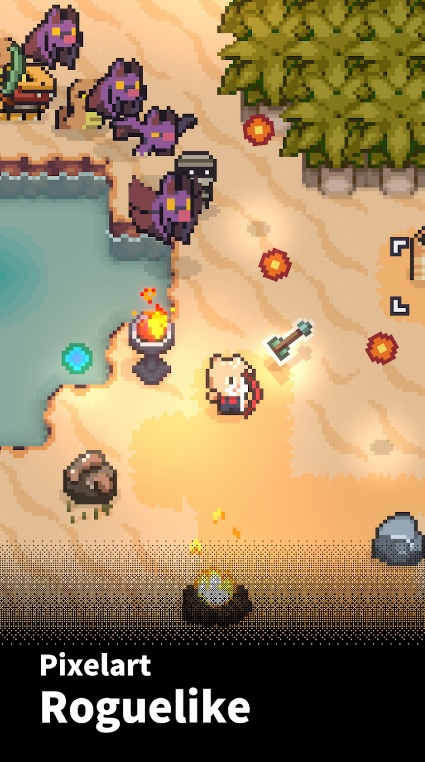 Minetest
Players in Minetest can collect resources by mining blocks like wood, stone, and ores to create different tools and items. The crafting system is extensive, enabling players to create structures, furniture, weapons, and more.
The game is constantly evolving and being improved by a community of developers and players. This ensures that new features, bug fixes, and improvements are regularly introduced.
Minetest also supports mods, allowing players to customize their gaming experience even further. With a vast collection of user-created mods available, players can add new biomes, creatures, tools, and gameplay mechanics to tailor the game according to their preferences.
Players have the chance to work together and construct in multiplayer servers within the game. They can interact with other players, join forces to construct impressive structures, or engage in competitive gameplay.
Overall, Minetest is a captivating and enjoyable sandbox game that encourages creativity, exploration, and collaboration.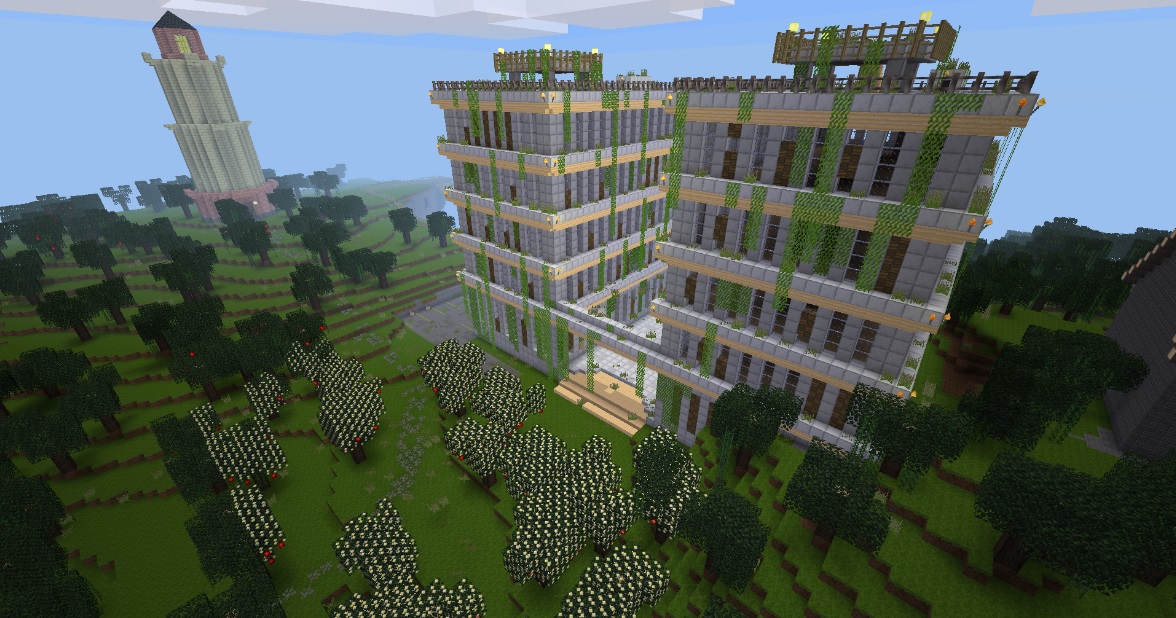 Gunslugs 2
The first part of the game Gunslugs collected a lot of enthusiastic feedback, after which the developers presented Gunslugs 2. This is a dynamic platform action game in which you have to pass levels and even participate in competitions.
All this is generated randomly, so here you will face complete chaos. Graphics, sounds, textures – all this will plunge you into the world of old games, and eight-bit music will create a special atmosphere.
If you like dynamics, explosions, action, and action movies, then Gunslugs 2 will be your favorite and you will be just delighted with the gameplay.
Players note that if in the last couple of seconds nothing exploded on your screen and didn't break into pieces, it means that the game simply hung up.
There is always something going on in Gunslugs 2, and you can fully immerse yourself in the arcade action game. All this mess and the bloodbath will be regularly interrupted by the death of your character – so be prepared to die and be reborn all the time.
Bosses in the game are quite epic and tough but will cause you more laughter and fun. It should also be noted that in Gunslugs 2 there are a lot of references to popular movies – for example, here you can visit the jungle from the movie "Predator", and in the store to buy a helmet from "Robocop".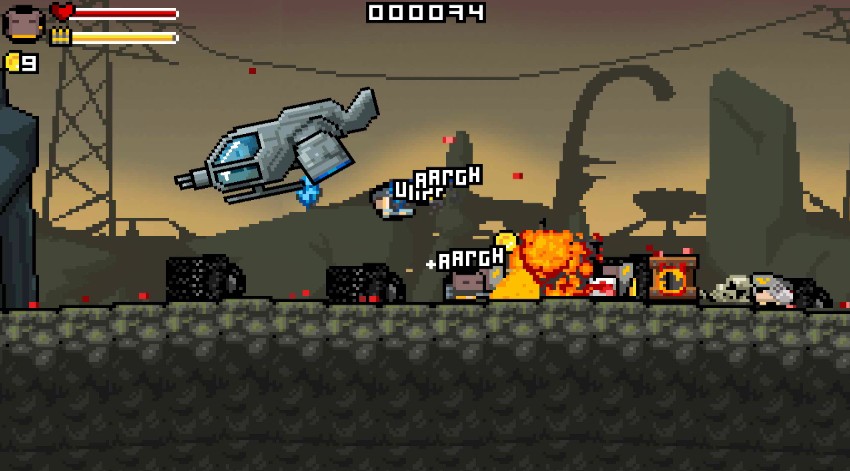 You may also like: 8 Best Lumberjack Simulator Games for Android & iOS
Bed Wars
Bed Wars is a fast-paced multiplayer game that challenges you to protect your bed from enemy attacks while trying to destroy the beds of other players. Gather your friends and form a team to strategize, build defenses, and devise cunning tactics to emerge victorious!
In this game, you can explore various unique maps, each with its own set of challenges and surprises. Build and design your fortresses, gather resources, and utilize your creativity to outsmart opponents.
Bed Wars lets you connect and play with friends from all over the world, forging new bonds and creating happy memories in the process. The multiplayer aspect adds an extra layer of enjoyment, making it a social and engaging experience for everyone involved.
With its user-friendly interface and intuitive controls, Bed Wars is accessible to players of all ages, making it a delightful and immersive gameplay experience.
Finally, this game allows you to strategize, build, and battle your way to victory, not like Terarrie but even better!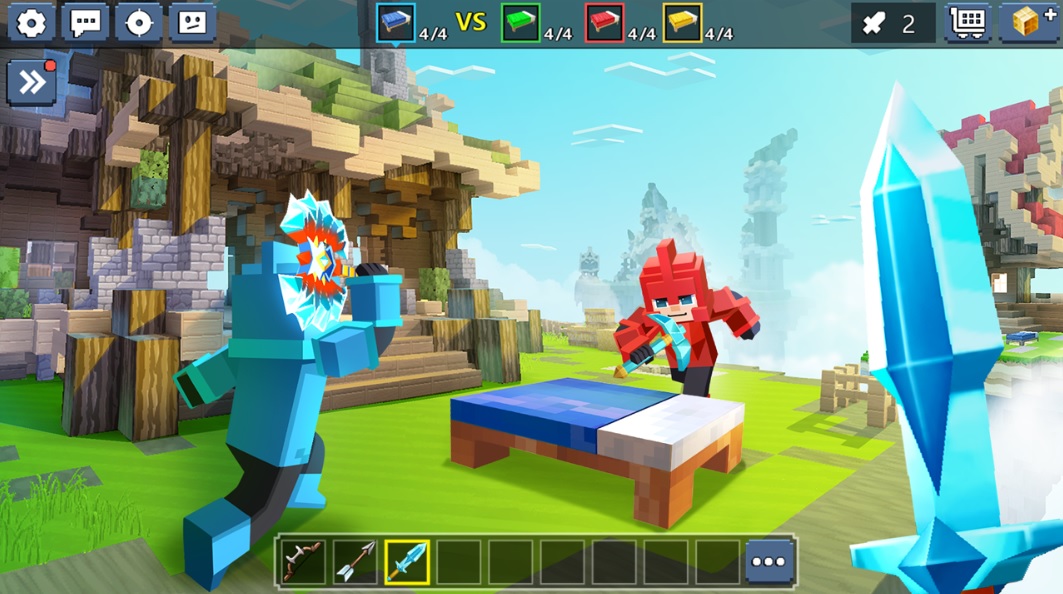 We decided to make this selection just for fans of "build, dig and craft". Most likely, you also like to play in the two-dimensional world instead of the standard and classic for modern games 3D.
Sandboxes with pixel graphics and blocks are very popular, but not always you can know about some unique or new games. Due to the great popularity of Terraria, they could get lost and not even be seen by you in the App Store or Play Market.
We did our best to find interesting games like Terraria for you. We hope that our article was useful for you and you found some analog of your favorite game.