Playing online games is really exciting. However, it is even more fun to play with a good friend. In most games, there is a multiplayer mode, which allows you to play with them. However, in this case, everybody needs to have this game installed on their devices.
This is why we have collected the best applications for two players, enabling you to play the game on the same device.
By the way, if you love and miss Tetris, you should try these best 2 player tetris games.
There are great free apps for Android and iOS users.
Chess – Play and Learn
When it comes to board games, the first thought that comes into your mind is the chess game. Indeed, this is a highly popular game that is famous all over the world.
It helps us to relax and train our brains. What is more, you can also test your skills and find out if you are smarter.
Let's look at the best functions provided by Chess:
The main function is that you can

play with your friend

who's in front of you. In this case, it is enough to have the game on one device only. We recommend playing on a tablet.

If you don't have a person near to you, you can always

look for an opponent online

. There are millions of different players. To choose an opponent, look at his level.

Collects your statistics

. The Chess app will remember how many games you won or lost. Check the history of your wins and losses to analyze if you are getting better and what can be improved.

Take part in tournaments

. This is a great chance to test your skills. Compete with others and see yourself in the rating. If you win a few games, your player rating will get higher.

Ask questions

. Should you have any questions, feel free to ask them on the forum.
These basic functions are available at no cost. Should you need additional features like premium puzzles, you can pay 4.99$ per month.
You can download it on Google Play and the App Store.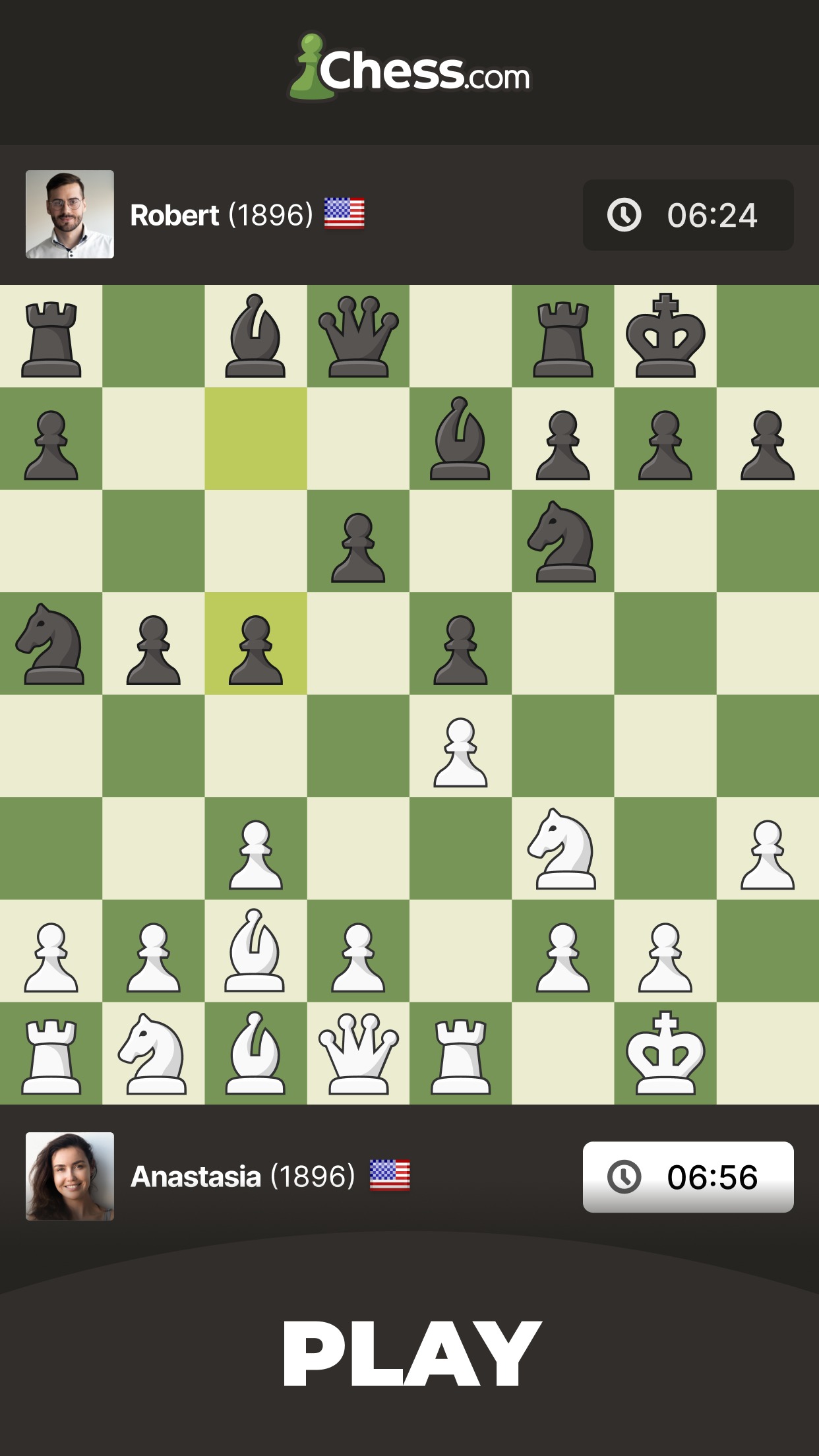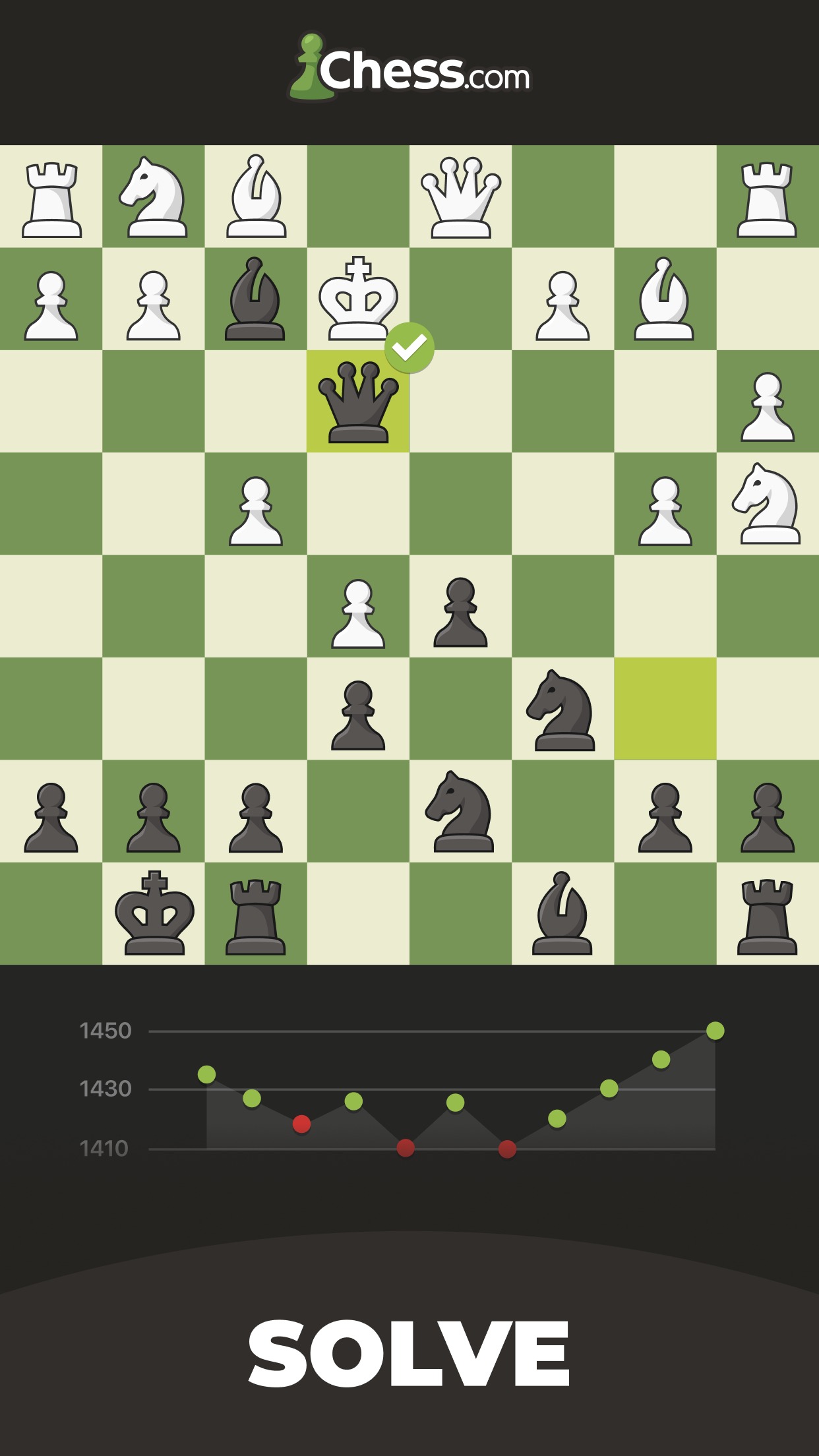 You may also like: 15 Free Spot The Difference Games for Android & iOS
Tabletopia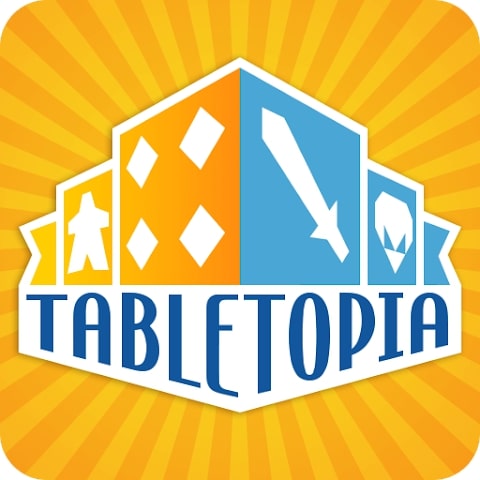 Tabletopia is a collection of the most popular board games of all time. On this platform, you can start any game at your convenience. Choose the desired mode: against the computer, multiplayer on one device, and search for your opponent online.
Convert your favorite classic games into the mobile format and start competing. Already today you can fight in unusual and entertaining games.
Champions of Midgar offer to find yourself in primitive Scandinavia, where fearless Vikings are just beginning their great journey. You will have to fight against mythical creatures that are always on guard.
Hansa Teutonica will show the sequence of the emergence of a large trading network in Germany in the Middle Ages. Tramp Bros will bring a bit of wackiness and fun.
Tabletopia offers games for all tastes and ages. Open the catalog to choose the right game for the party. The list of possible variants is constantly growing to offer every player the best entertainment.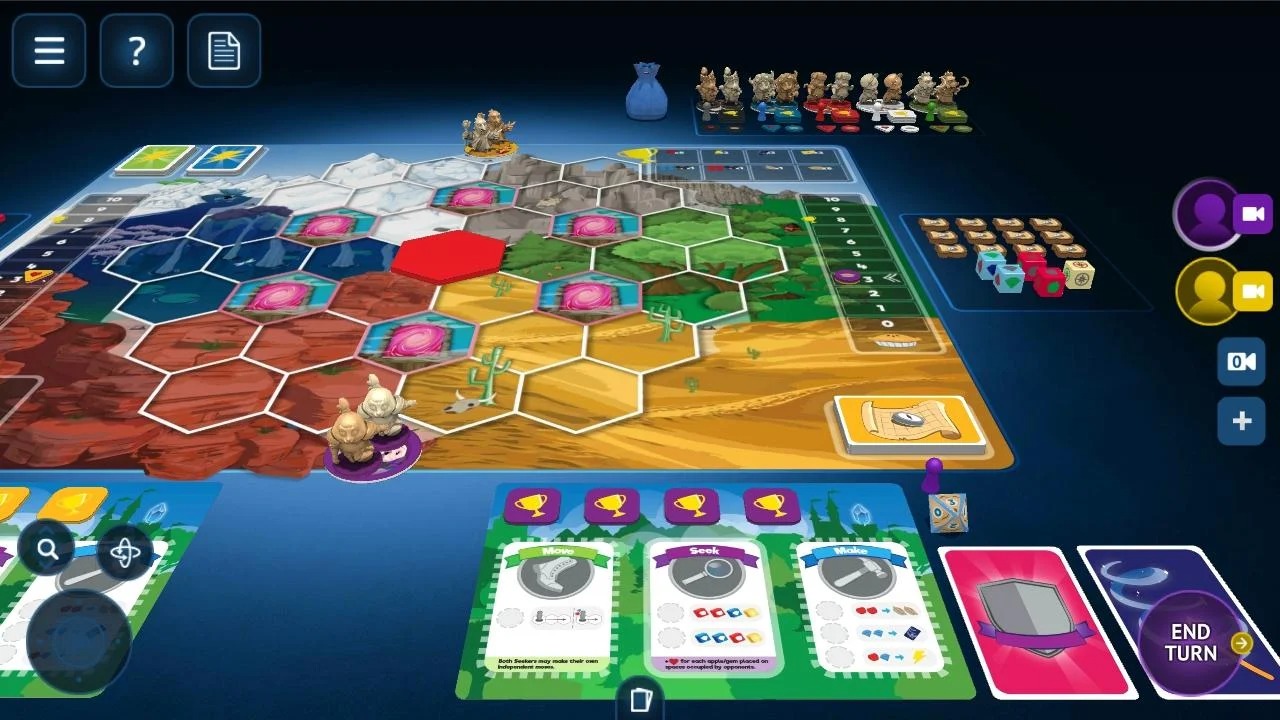 RISK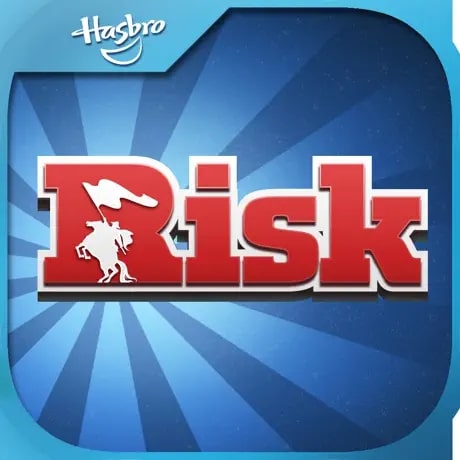 The iconic board game RISK is now on your phone. Seize world domination through proper strategy and powerful alliances with other players. Interesting locations and an unusual selection of characters.
Fight an army of zombies, unlock new maps, and go on a long journey. You will have to negotiate with the most cruel and unpredictable clans. Put experienced and reliable commanders at the head of your army.
Provide your soldiers with everything they need, invite individual warriors to cooperate, meeting them on the way. Use diplomacy skills to make negotiations successful for both sides. You are the leader of a large army, and every decision you make will bring the decisive battle closer or farther away.
RISK by Hasbro is free to download. Change the settings according to your wishes. In this strategy game, you can fight alone or side by side with friends. RISK already has more than 10 million participants.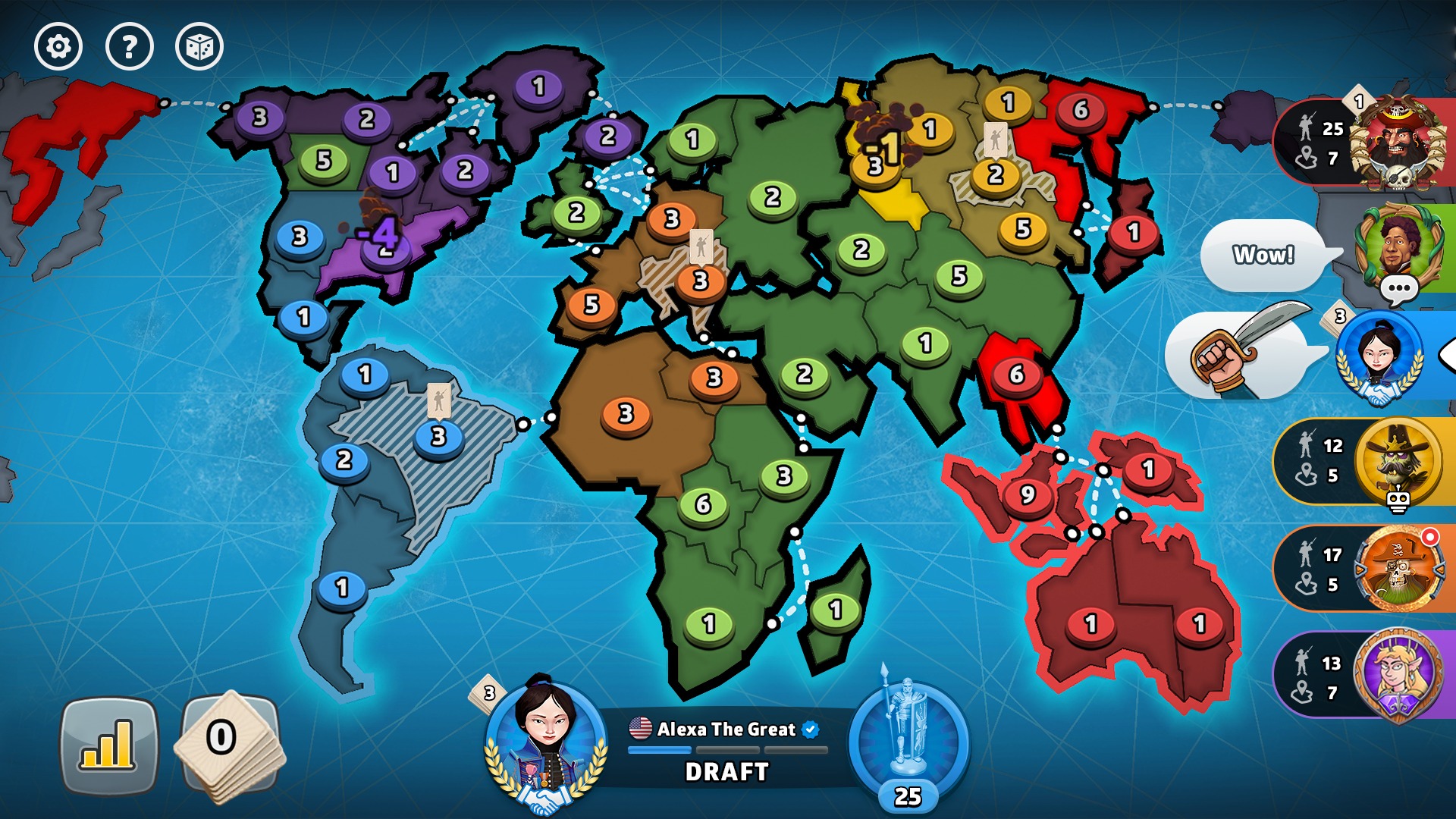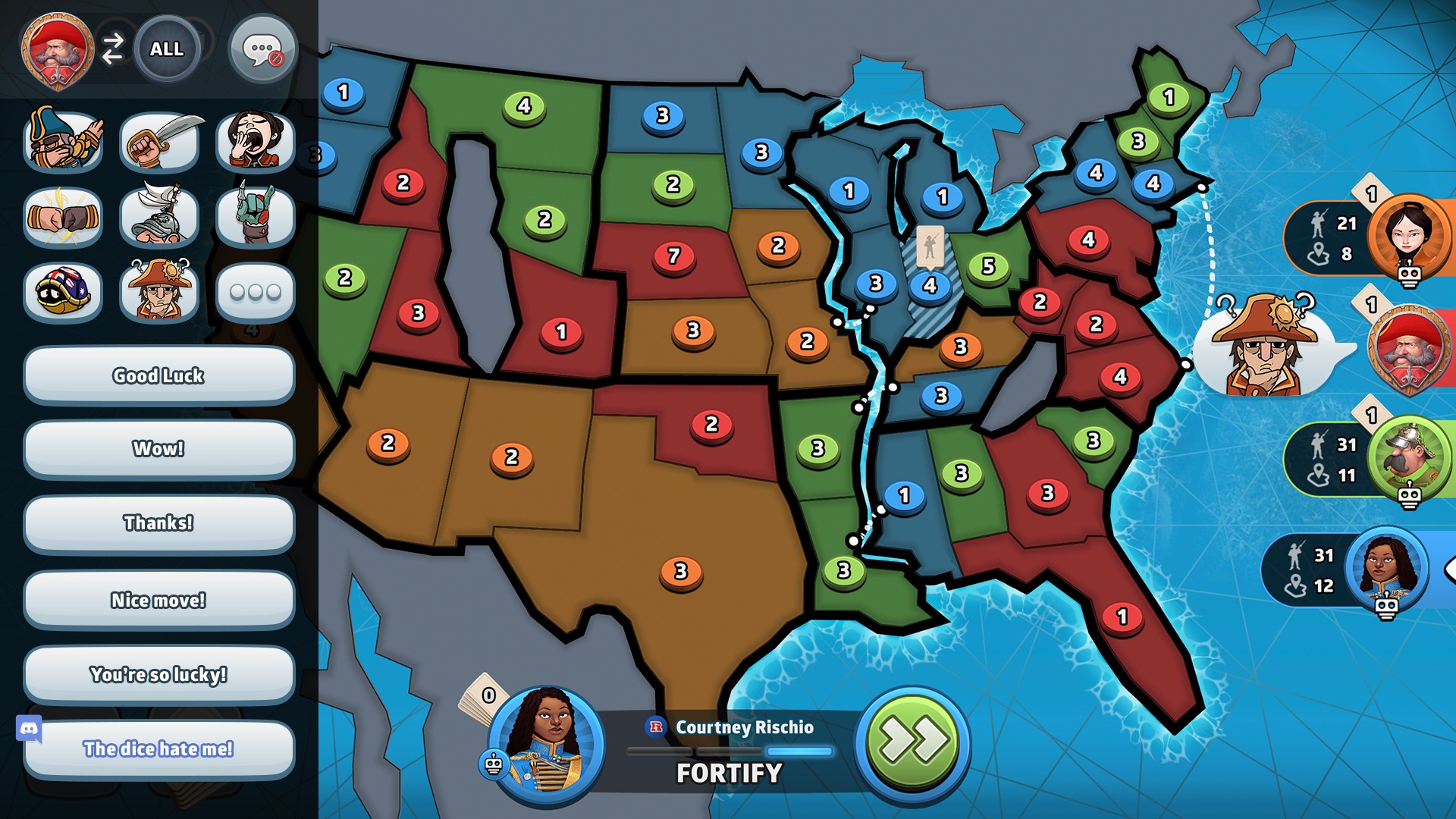 Tsuro – The Game of the Path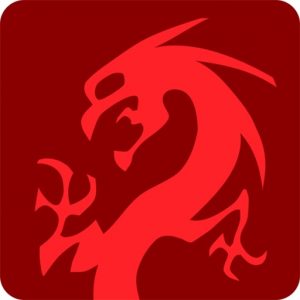 Are you looking for something exciting to play with your best friends? If yes, Tsuro is what you need to try.
With the help of Tsuro, you can dive deep into the world of magic and dragons. Let's see what you can explore in the world of Tsuro.
Let's look at the best features provided by this great game:
Explore artful beauty

. There is a great true-to-life design that will make your experience unique and perfect.

There are

many ways to play the game

. You can play solo, enjoy a two-player mode, and the longest path. Try them all and decide what you like most.

Play with a group of friends

. Tsuro can support up to 8 players in one game. Share your experience with your best friends.

Compete with AI

. It is especially exciting as it isn't an easy task to win such an opponent.

Share your success

. The game can record your best moves so that you can share them with the world later.
Tsuro isn't free of charge. To install it on your phone, you need to pay 3.99$ once, and then you will get access to all the features.
The size isn't too big for such a huge game, it is 167 MB only. What is more, the game is pretty fast. There are no glitches and bugs.

You can get this game on the App Store or Google Play and start your amazing path.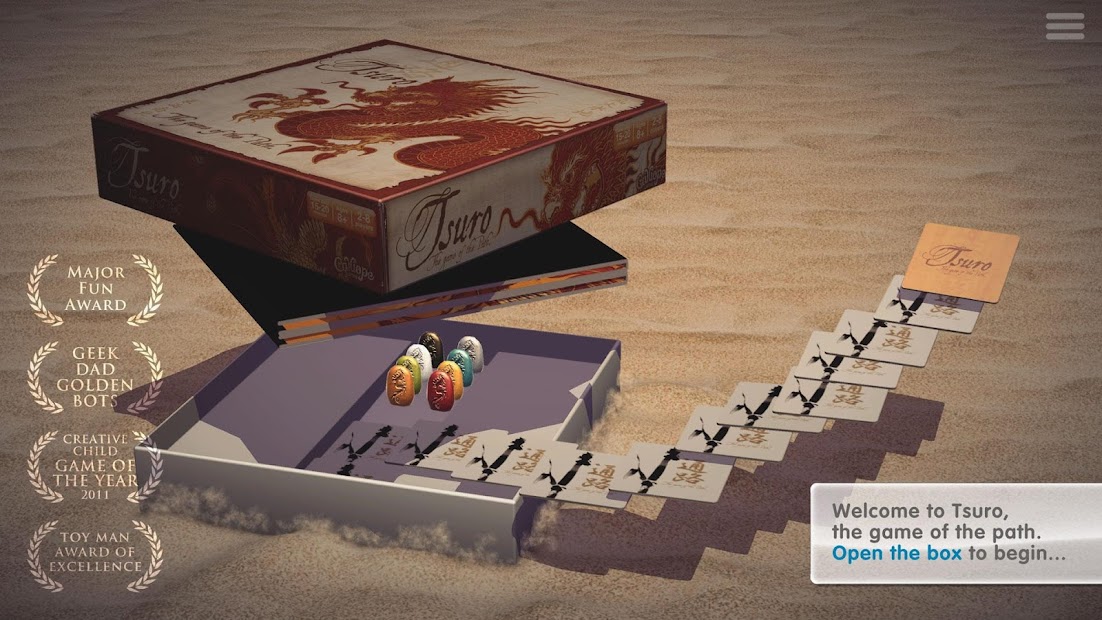 The Mind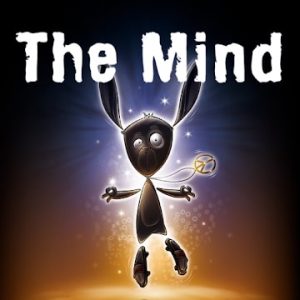 Here comes a truly special game you need to try. The Mind isn't just about playing, it's about experiencing something new and exploring challenging levels.
If you play the game for the first time, you can look at the tutorial and play a game to see if you understand the rules well.
To start playing, there should be at least two players. How does the process of the game happen?
Tap on 'start'

and your opponent and you will be given some cards. Each of you needs to put a card in the middle of the screen one by one.

The main thing is

the ascending order of these cards

, meaning each card's number should be smaller than the previous one.

If you are sitting in front of your friend in one room,

don't talk

to him or her. It will make the game even more fun. It's all about building a smart strategy.
The app has a nice dark design that creates a great atmosphere. We recommend that you play on a tablet as it will help you to enjoy this mysterious game.
Still, if you don't have the opportunity to play with a real friend, you can play with AI. It will be a challenge as computers don't make mistakes and can't be distracted. Still, it's a good function to practice your skills.
The game costs 2.99$ to download. However, there comes a pretty strong disadvantage – the game turns out to be a bit buggy, especially if you are an iOS user. For Android, it works more or less ok in terms of speed.
Download it on the App Store or Google Play.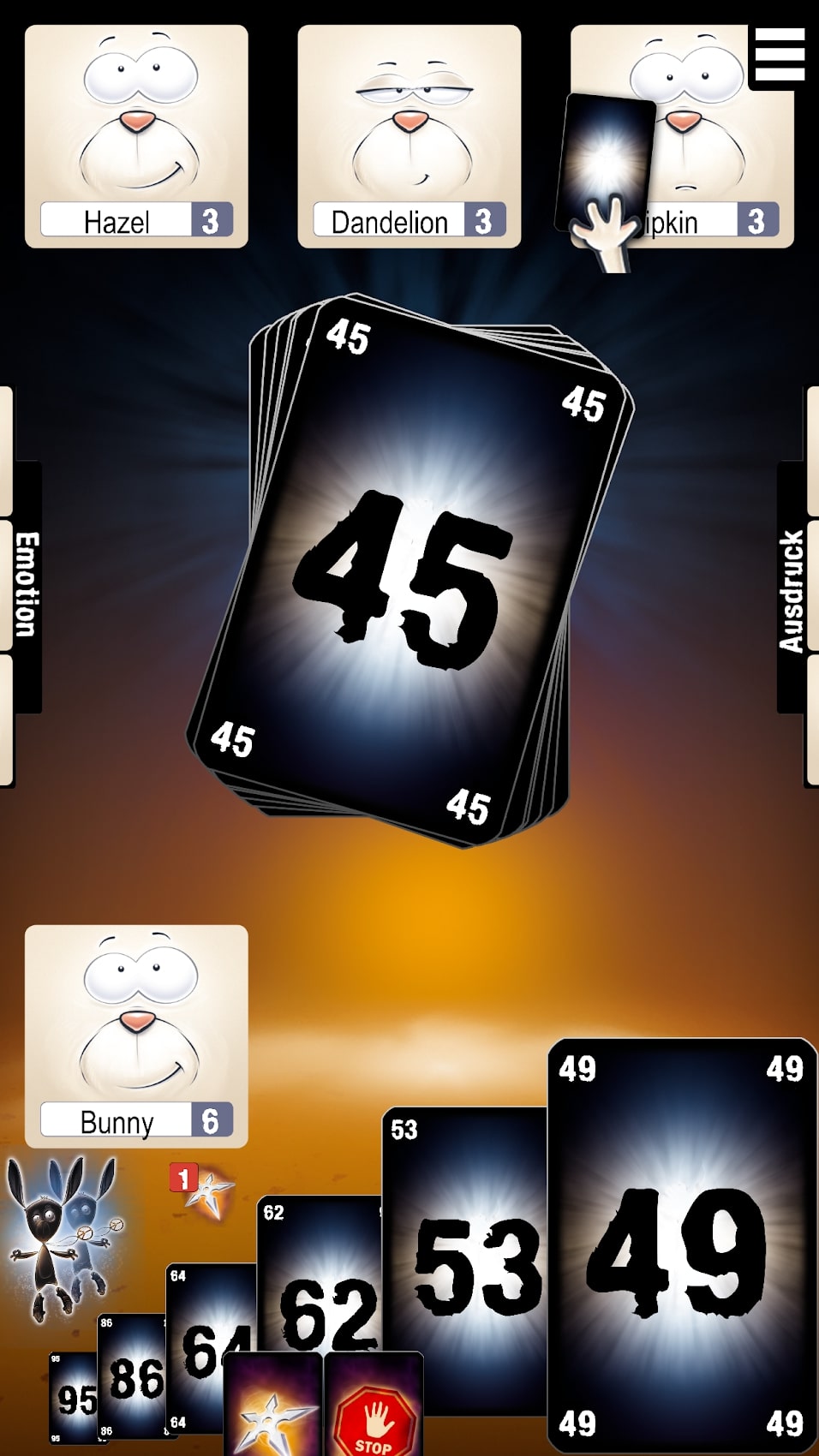 Board Games of Two: 2 Player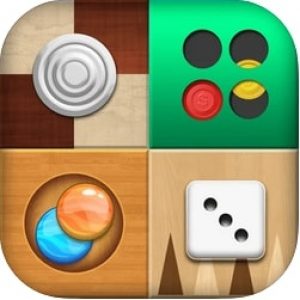 Most people dream of playing these old-fashioned but fun games. Now you have the opportunity to enjoy a great all-in-one application. The best thing about it is that you don't have to upload multiple games.
Let's look at what you will get right after the download:
Many

cool and nostalgic games

, such as Tic Tac Toe, 4 in a row, Checkers, and many other great games.

Play alone

(with a computer) or

play with a friend

who is around. In this case, you don't need to have multiple devices, one will be enough to play.
The app is pretty big – you will need at least 225 MB to install it on your phone. However, it is logical, there are so many games inside.
The app supports a wide variety of foreign languages, such as French, German, Chinese, and many others.
The app is free to download and play. However, in this case, you will need to put up with ads. To remove them, pay 4.99$.
By the way, if you are keen on superhero topics, we recommend you these new superhero games.
If you want to unlock the levels faster, you can boost this process. Buy the coins and unlock the levels you need. For example, 1000 coins will cost you 0.99$.
Get the application on the App Store and enjoy great board games!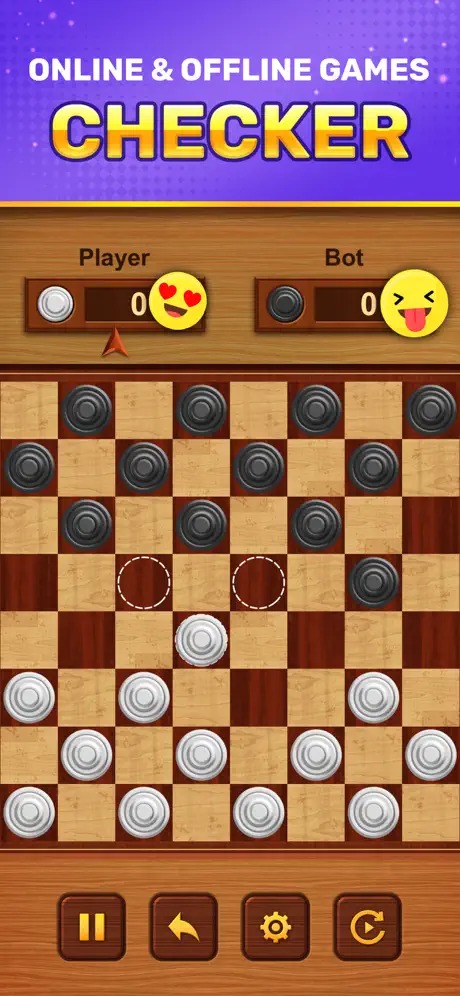 Checkers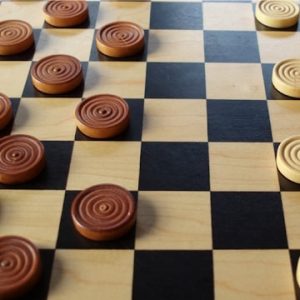 If you are interested in board games, you will probably like Checkers. This is the best game to train your attention, brain, reaction with the help of checkers.
The app is truly minimalist. What you need to do is to concentrate on the game only. The app can also serve as a table for two players. It's its primary function.
Why is it so cool? Well, there are some strong reasons for it:
Beautiful designs

with animated graphics. This makes the app very true-to-life.

Look at the game from different angles

. To do it, rotate the tav]ble using your two fingers.

Take a photo of the game position

to save some interesting moments.
Checkers are free with ads. However, you can use all the premium features at no cost during the first month. The app will notify you if your trial period is about to finish.
What is especially cool is that the app is super small. You will need less than 4 MB to install it. This is why even the phones that have a small memory can get it. Download and don't worry about it!
You can get Checkers on Google Play and start playing with your friend.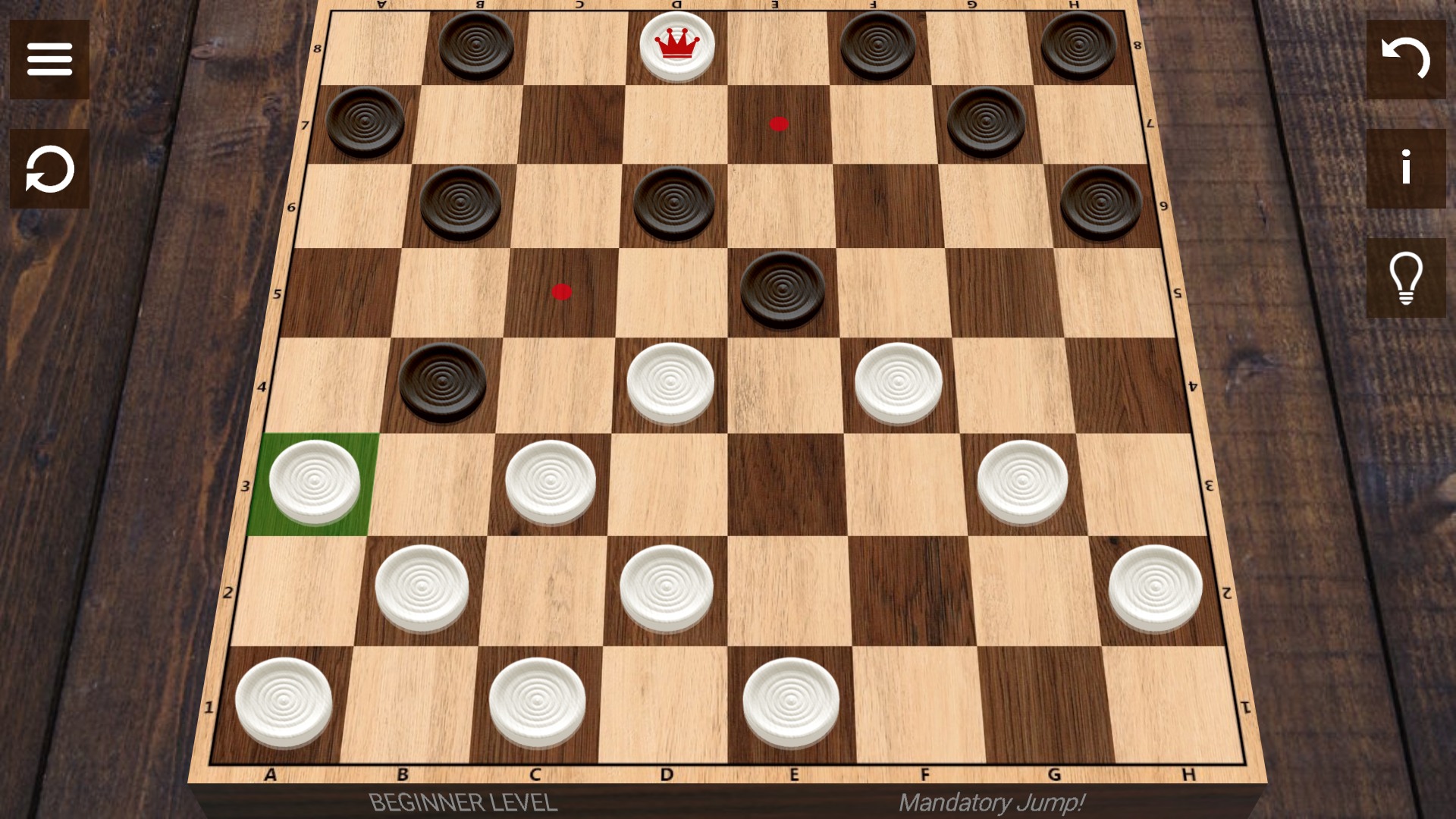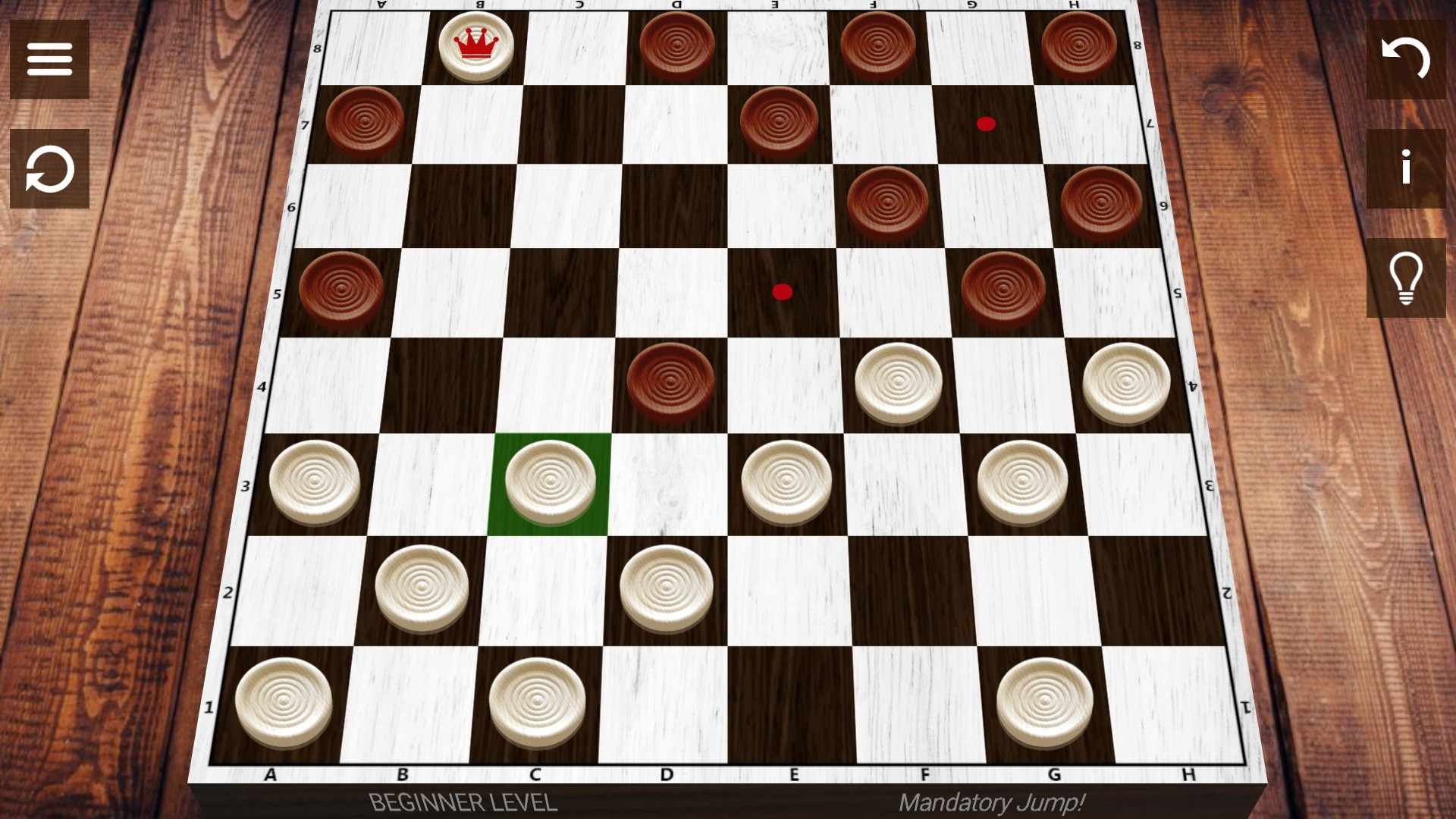 You may also like: 9 Best Checkers Games for Android & iOS
Board Kings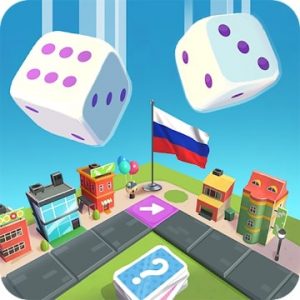 It's time to bring you and your friends together! With the help of Board Kings, this task is simple.
How to play Board Kings? It is super easy, just download the app and open it. Then decide how many people are about to play. In this game, there can be 2 players and more. If you are alone, you can play with a computer.
What is the main principle of Board kings?
What you need to do is to

explore the space around you

, unlocking new boards and performing tasks. You can think and solve the puzzle on your own or collaborate with other people when you struggle to understand what to do.

Upgrade

your gaming process and your skills. The more tasks you do, the more coins you get. Then you can unlock new levels with these coins, boosting the process of your game.

Play regularly!

If you play every day, you will be given additional coins to unlock new levels faster.
The size of Boards Kings is 144 MB. Some users find the game quite glitchy. Sometimes the app crashes when you play for more than an hour.
The app is rated 4.3 out of 5 on Google Play. Download it and check the game with your friend.