Have you ever wanted to take a DNA test? Well, we're here to tell you how to do it quickly.
Take a look at our list of the 4 free photo DNA test apps 2023 (Android & iOS) you could try. These apps use smart face recognition tech to scan your facial features and provide accurate results. These apps let you load pics of two people to see if you're related or not. Some of these apps even allow you to learn about your ethnicity and genes. Let's dive in!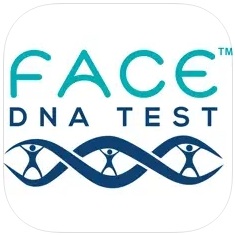 This is an app that lets you take a DNA test via photograph.
The app uses the same tech that lets you unlock your phone – a face recognition one. Here's how it works: the app captures your facial profile and points out the individual facial points. Then, it compares them to the ones of another person to see if you could possibly be related. Thus, you could compare your facial characteristics with the ones of your fam and relatives.
The app's tech captures over 60 facial patterns like nose, cheeks, eye shape, lips, chin, and much more. According to the stats, the results you get in this app are 92% valid in comparison with actual DNA tests, which is quite impressive. All you need to do here is to load two photos you'd like to compare.
The main goal here is to send pics where you look forward to the cam. A slight turn of the head will be okay too, just not too much. Plus, it's better to get the most recent pics, and not ones of a younger age (when it comes to your relatives), but younger pics would work just as well.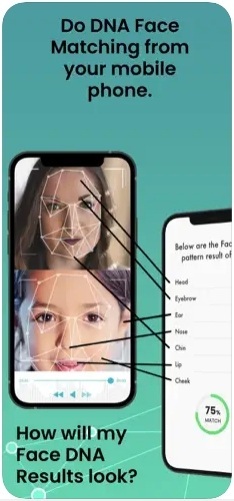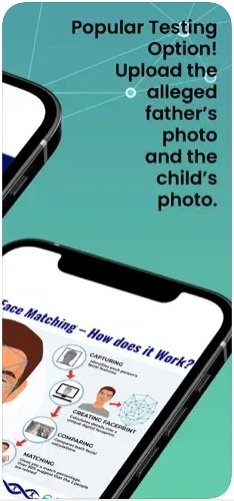 You may also like: 9 Free Genealogy Apps
DNAlyzer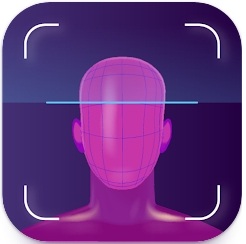 Next, there is a fun app that lets you explore your ethnicity and take a DNA test.
The app uses similar face recognition tech as the previous one. It runs on AI that analyzes your face and comes up with semi-accurate results. There are actually more than just DNA tests for you to take here: you can learn about your ethnic origin, get gen analyzes, find looked alike, and even calculate your age.
All you need to do here is to load a pic or take a new one with a built-in cam. Just make sure to look straight at the camera and try not to turn your head around. It would be better to select a pic with no glasses or harsh makeup as well, as it could confuse the AI and give you inaccurate results.
The app analyzes such features as your face shape, skin tone, hair color, aye structure, lip form, and much more. In case you're here to take a DNA test, you'll need to load two pics (one of yourself and one of your relative) The app will search for common features and give you similarity percent.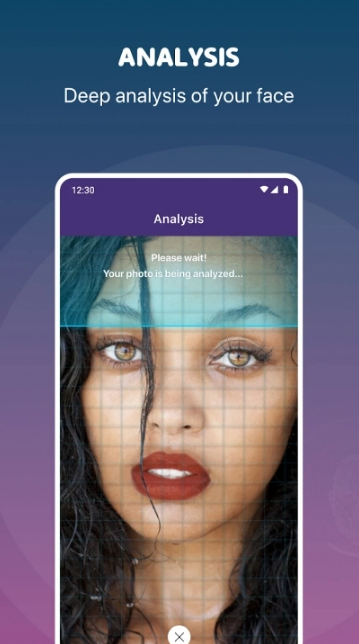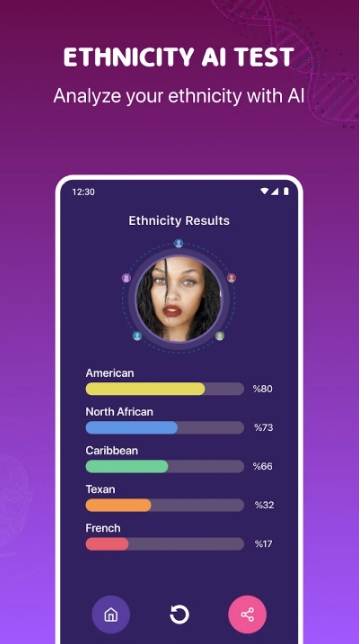 Check also: 10 Free Family Tree Maker Apps & Websites
Choice DNA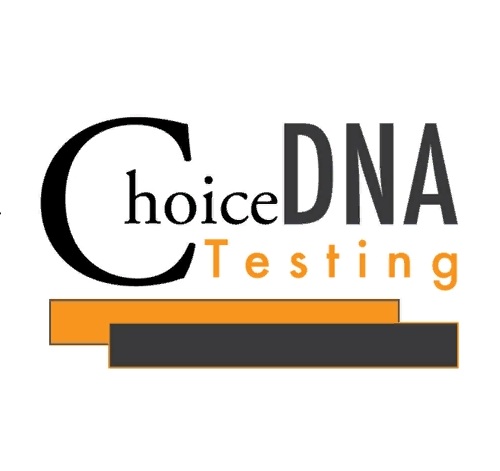 It's another app you can use to take a quick DNA test using just your pic.
In fact, this app covers much more than DNA face matching. It's a full-on health company with real centers where you could take a classic DNA test with a cheek swab. More to that, the company offers drug tests and even sells home DNA kits if needed. But we're not here for that, right?
Well, the app covers a face-matching tool that analyzes your face with AI. The tech works pretty much like face recognition and lets you compare the facial features of two people. All you need to do is to load two pics of people looking straight at the camera. The app's algorithms scan multiple facial features like eyebrows shape, eye shape, nose shape, skin tone, chin, and much more.
Once it's done, the app will scan the pics and come up with results the same day. You may rather get results via email or view them right on the app. Of course, face-matching won't substitute an actual DNA test of any kind, but the results are still pretty accurate, so it's worth trying.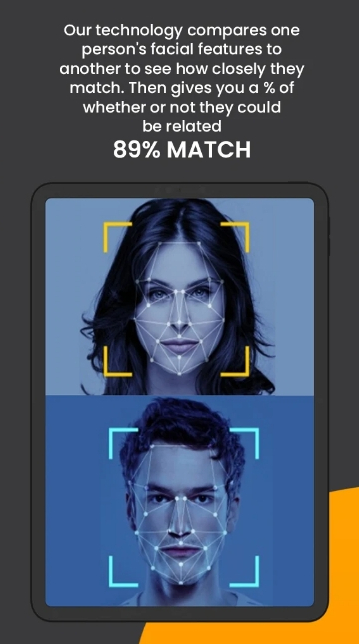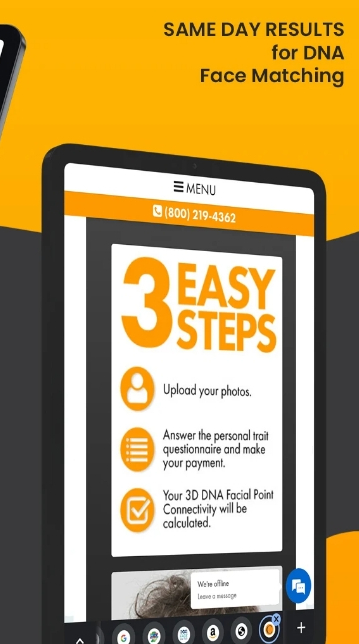 You may also like: 13 Best Baby Face Generator Apps & Websites
Face2Gene
And last but not least, we have an app that lets you take a DNA test with your cam only.
This app is actually developed to be used by health professionals, but you can still try it for free. The main goal of this one is to ease the process of genetic evaluation. It runs on face recognition tech that scans your face and looks for potential syndromes (just like an actual DNA test).
It comes with a built-in cam, so you may rather take a photo right away or choose one from your gallery. As for the features, the app can detect dysmorphic features and traits and find relevant genetic disorders. The app uses a wide LMD base of geomorphology, so the results are pretty accurate and science-based.
Of course, it won't replace actual DNA testing, but it can give you quick results, which you won't get by taking a cheek swab or blood test. Along with that, the app comes with a forum (that's originally here for health specialists). The forum lets you share cases in secure groups and discuss them with other users.