Aispyer is a high-quality program that enables users to monitor the devices of their children and employees.
We have to mention that Aispyer is safe and reliable software, so there is no need to worry about your protection. The program is developed for legal use only.

You may also like: 15 Best family locator apps for Android & iOS
In Aispyer, users can easily keep track of WhatsApp, Tinder, Skype, Facebook, and other messaging apps. Apart from social nets, you can also follow Calls, SMS, GPS, etc.
The program's installation is pretty simple and it takes just a few seconds. As soon as you have downloaded it, you will be transferred to the main page straight away.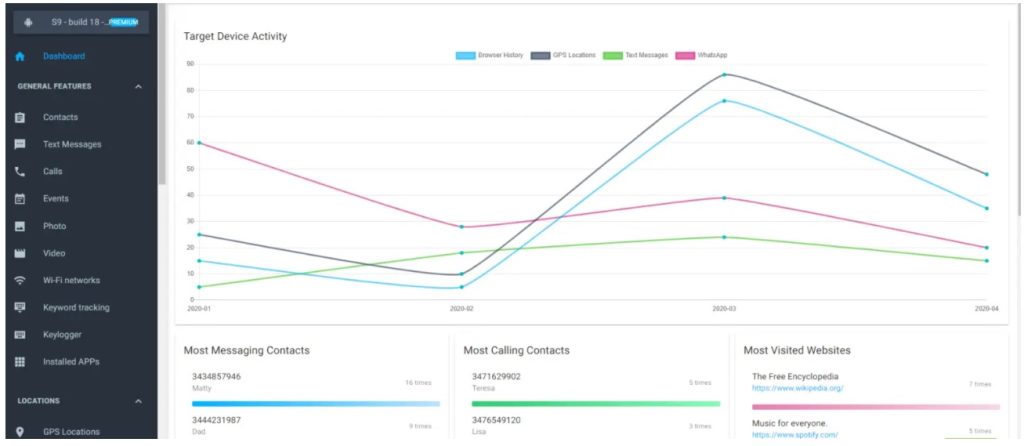 The homepage contains a large window on the right and a dark sidebar located on the left.
On the sidebar, you can check an extended number of the integrated sections – e.g. Dashboard, General Features, Locations, Social Nets, Screen recorder, etc. Just click on the required option to gain access to the data.
Moreover, the software even enables you to monitor internet usage. In this section, you can check the Email data, Browser History, and Browser Bookmarks. This option demonstrates you the spent time on the Internet and the list of websites your employees or children visit.

You may also like: 11 Free apps to track location by phone number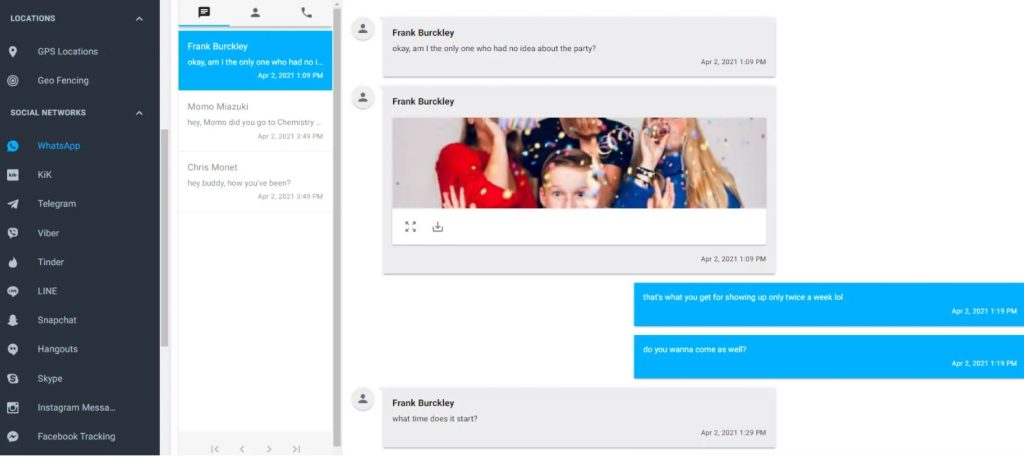 By the way, the software is developed in a minimalistic design, that's why you will not find any excessive options there.
However, if you have faced any issues while using this tool, we advise you to contact 24/7 customer support. Or, you can also visit the official website, where you will find a wide range of user guides. All the guides are developed in detail.
All in all, if you want to know everything that your children and employees search on the internet, Aispyer will be an essential tool for you. Highly recommended!

You may also like: 9 Best phone finder apps for Android devices