Every day thousands of people disappear around the world. Unfortunately, not all of them can be found, and some are even found dead. In order to make such situations appear less and less, the Amber Alert system was developed.
In some countries, it has a different name, but the essence remains the same – with this system you can find the lost people or get help yourself in case of need.
The Amber Alert system itself was originally designed to find missing or kidnapped children. Thousands of people around receive a missing person notification on their smartphones – the expectation is that one of them could see this person.
All smartphones have this system and can send you notifications even when you just do not pay attention to them. If you want to keep in touch with your family or other close people, then we suggest you consider the following applications and the list of 15 Best Family Locator Apps for Android & iOS.
We have selected for you 7 Amber Alert GPS Apps for Android & iOS, which can help in an emergency situation.
AMBER Alert Netherlands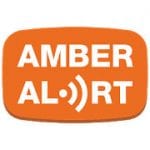 As we have already mentioned, many countries are developing their own situation centers and services to search for missing people. The Netherlands is no exception, and the country has its own AMBER Alert application.
With its help, you will receive alerts about missing children that you could see and who may be in real danger. After you install the application on your smartphone, you can be a decent citizen and provide all possible assistance in the search.
In AMBER Alert each user receives immediate real-time notifications about missing children, as well as will be able to see all the details of the alert. The main information is the last known location of the child, which may be right next to you.
If you suddenly see a missing person, you can immediately inform the police in AMBER Alert. You also have the opportunity to view all current alerts and searches that are conducted near you – perhaps, even on a regular walk you can help someone.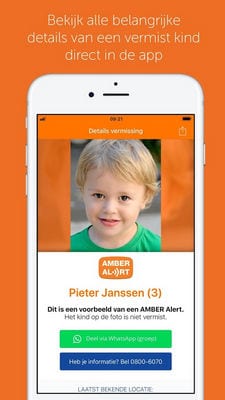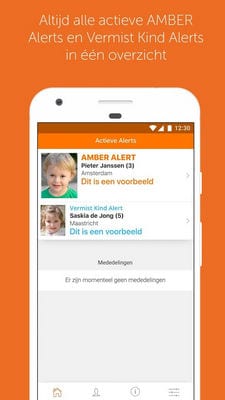 You may also like: 11 Must-have emergency apps in 2020 (Android & iOS)
Carelife – Personal Safety App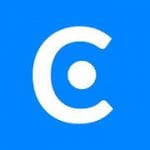 Still, not only children are missing and it is worth considering. Women around the world are also at risk – rape, abduction, murder, and more. For this reason, the Carelife application was developed, which will help you to ensure personal safety.
It is designed not only for women but for all people who want to feel protected all the time. Here are the excellent and unique features that will help you to signal the help in an emergency situation.
Carelife monitors your location in real-time, as well as alerts you to all emergency situations near you. You can place an application widget on your smartphone desktop to always have quick access to alerts and signals.
You can also send an SOS signal with a voice command. In Carelife settings, you select the contacts and people you would prefer to notify and from whom you can ask for help in this situation. The application is also adapted for smartwatches, which will allow even faster notification of your loved ones that you are in danger.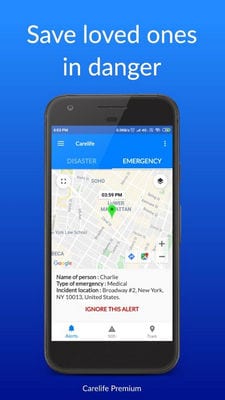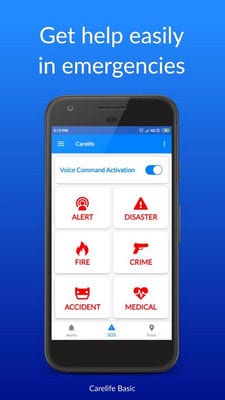 ProtectMii – Personal Safety App with Panic Alarm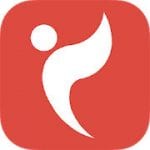 ProtectMii is an application that should be installed on your smartphone for your own security or to control the state of your family. If you often get home in the dark or live in an insecure area, ProtectMii is just a necessary service for you.
It can inform your trustees that you are in a dangerous situation. These people will be notified immediately with your current location and will be able to come to your aid or call the police.
Also, ProtectMii has a special system with which you can signal for help. For example, if you abruptly disconnect the headphone cable from your smartphone, ProtectMii will automatically send an alarm – so you won't even show the intruder that you have taken any action.
If you are afraid that you will send false alarms too often, just set a password in the application. You will need to enter it in ProtectMii within a certain time after the alarm so that your defenders do not receive false alarms.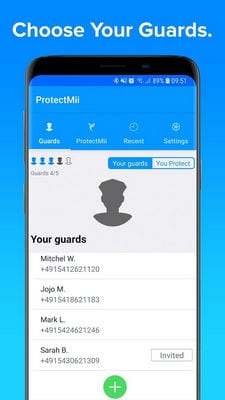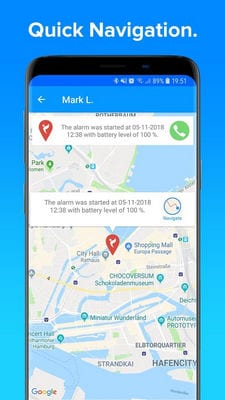 You may also like: 9 Best medical records apps for emergency cases
ICE – In Case of Emergency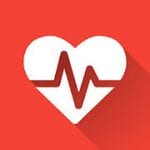 We don't always unlock the phone and see what notifications we received. Some of the emergency notifications apps may omit the notifications so that you won't even see them, as other notifications from the apps may also come in.
ICE is a special application that creates a permanent alert on your lock screen. This message will contain all the necessary information about you, which may be necessary in case of danger.
If you have a health problem or if you may pass out right on the street, this alert will simply save your life. The ICE may contain information about your illness, blood type, medication needed, and more.
Even if you get to the hospital normally, such brief information will give a lot to doctors. Notification from ICE even contains contacts of people who are required to contact in case something happened to you. This approach will ensure your safety and can save your life even when you are unconscious.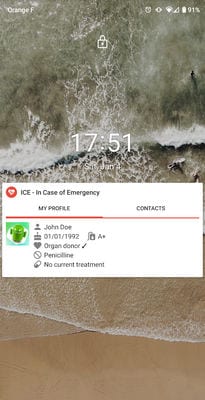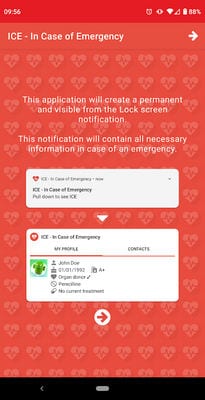 Amber Alert by dnzh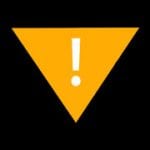 The United States is exactly the country that was one of the first to introduce the Amber Alert system into permanent and widespread use. It has saved a huge number of people and children in particular by helping loved ones to find a relative or friend again.
This application works only in the U.S., and accordingly, has notices and messages only about what is happening in the country. It publishes all the latest news and events that are related to the missing people.
You can filter alerts and news by state separately. For each state, Amber Alert has a counter that shows the number of alerts in each state. You can view any case individually for detailed information.
There is also a specific feed where you can view a photo and brief information about the missing people – for example, their latest location, age, or distinctive features.
With Amber Alert, you can help people by simply being in touch and paying attention to the people around you.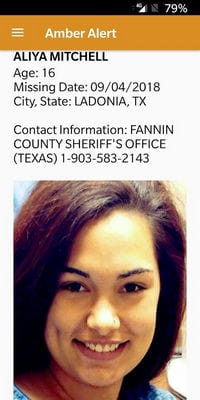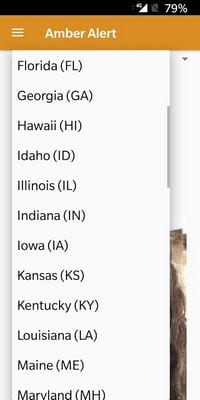 EchoSOS – the new Echo112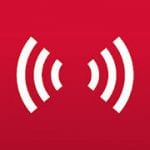 We are in danger every day without even knowing it. EchoSOS is a special service that will help you to be protected even in the most dangerous area of your city. This application prepares you for emergencies that may occur at the most unexpected moment.
EchoSOS will send your current location to the local emergency service, as well as automatically provide you with information about the nearest points where you can get help.
For travelers and tourists, EchoSOS will be especially relevant. The application determines which country you are in and immediately gives you the correct emergency number. You will be able to call and receive help with just one button, because the rest of the action is done by the application itself.
Emergency services or police get information about where you are, so they can send you help right away. If you can get to the emergency station yourself, you will find out about it in EchoSOS. The information can also be sent by SMS if you do not have access to the network.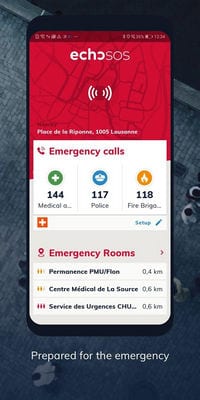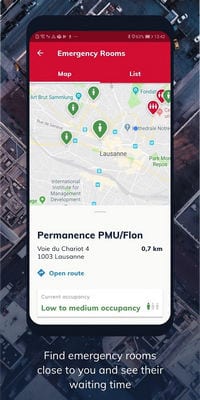 You may also like: 11 Free caller location tracking apps (Android & iOS)
Help – Smart Panic Button
Your loved ones should always know that you are okay. If something happens to you or before your eyes, in the Help application you can always report that you have problems.
This service helps to ensure personal safety and to warn your loved ones about the disaster. You will also receive information from them to provide assistance or call the police if necessary. Friends and family will always be safe, and you will know if something goes wrong.
Are you in danger or have you noticed that you are being followed? Help can be started automatically by holding your finger anywhere on the main screen of your smartphone for a couple of seconds.
The app will ask you to select the contacts to report the danger to – this should be done as soon as you install the app. Later, in an emergency situation, your help message will be delivered to the recipients in a couple of seconds, and you will not arouse suspicions from the intruders.
Share with your loved ones everything that happens to you, especially if you are in danger.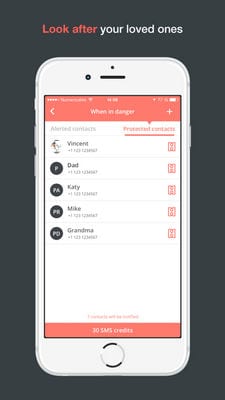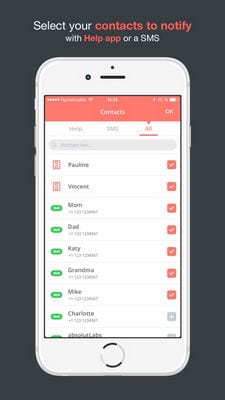 Countries around the world are developing their own systems and algorithms that can be effective in finding people. But to avoid having to look for you or your family members, you can always keep the situation under control.
In the event of danger or kidnapping, you can always signal or receive a signal from certain people so that help can be provided in a timely manner. Of course, you never want to expect danger or kidnapping – but these situations happen independently of you.
So for the personal safety of you and your loved ones, we recommend that you consider these services. We hope that our article was useful for you and you can always avoid dangers!