It is impossible to run a business today without technology, which is available to everyone. To achieve successful results, you simply need to have all the tools available to you at your fingertips.
The most important thing in dealing with non-housing is to get the rent. If you have several houses, it's hard enough to manage them on your own. You may not keep track of or forget who has to pay you on what date.
To solve this problem we have reviewed for you these best apps for landlords to collect rent in 2023. These simple but versatile services will make your life much easier.
If you can't decide how much to charge for the apartment you're renting, then use these best home value estimator apps.
Apartments.com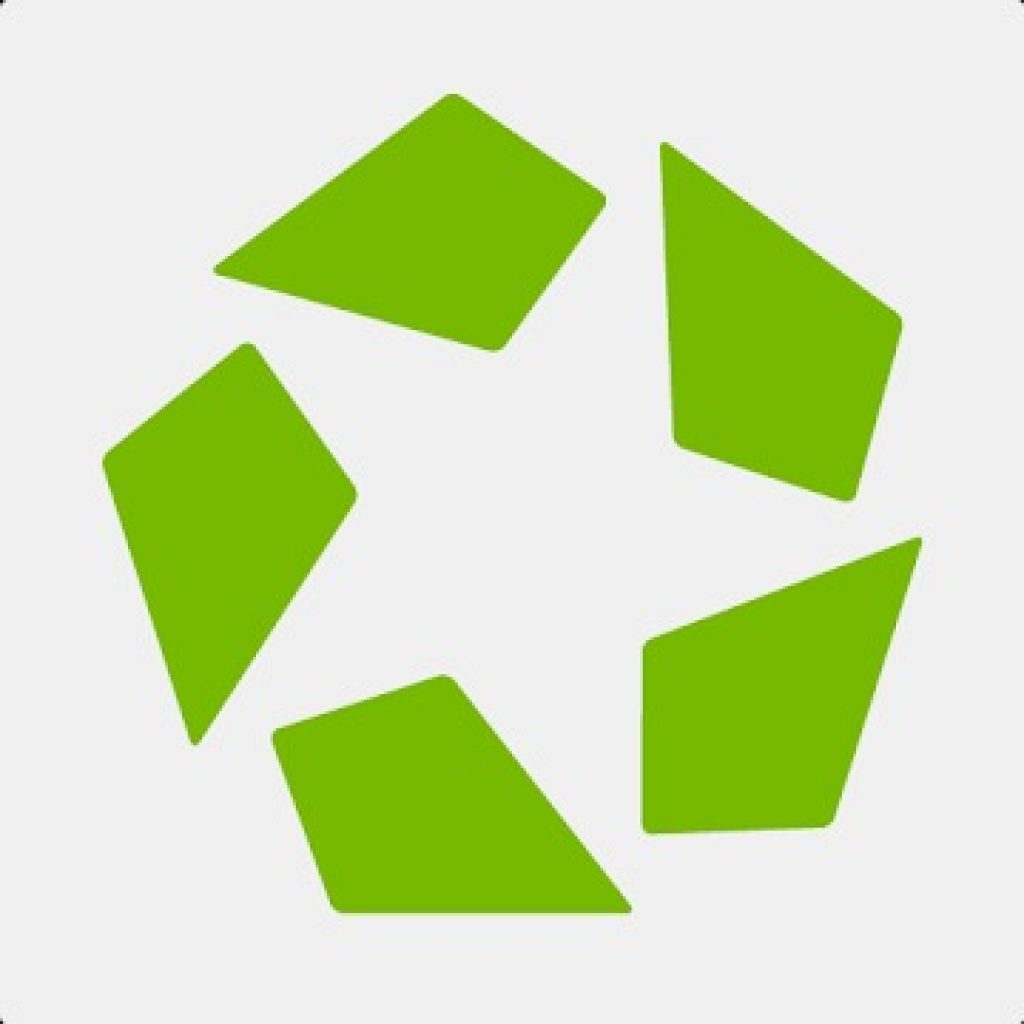 Appartments.com is an app that will help you with your rentals. Here you will find a lot of variations of advertisements for apartments, vacation homes, etc.
Real estate is updated every day, so it's easy to find the right property. Read reviews and find useful information about real estate.
It's worth noting that the program functions in a real-time system. You will also be able to look at everything that is currently available in your city and thus make your choice.
Before you rent a property, look at the pictures of the interior and make sure it is comfortable to find, because it is very important. Please note that you will be able to have new listings sent to your email account.
Appartments.com receives frequent updates to clearly display all new data. To rent it out, all you have to do is enter the basic data and attach a photo that will show what is expected later.
You should also leave your information so that people can contact you. Besides, you will have all the necessary ads in front of you if you use several tools presented in the app.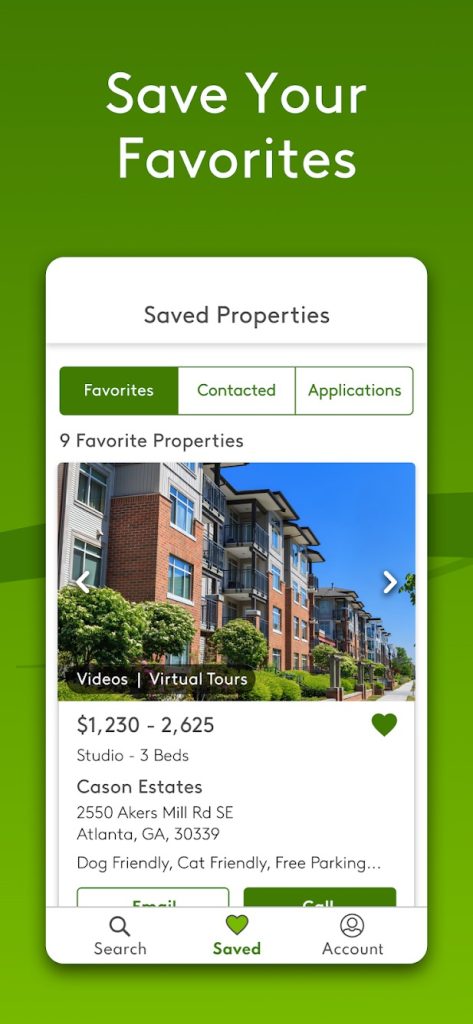 Appartments.com works on both smartphones and computers.


You may also like: 9 Best Property Maintenance Apps for Android & iOS
Zillow Rental Manager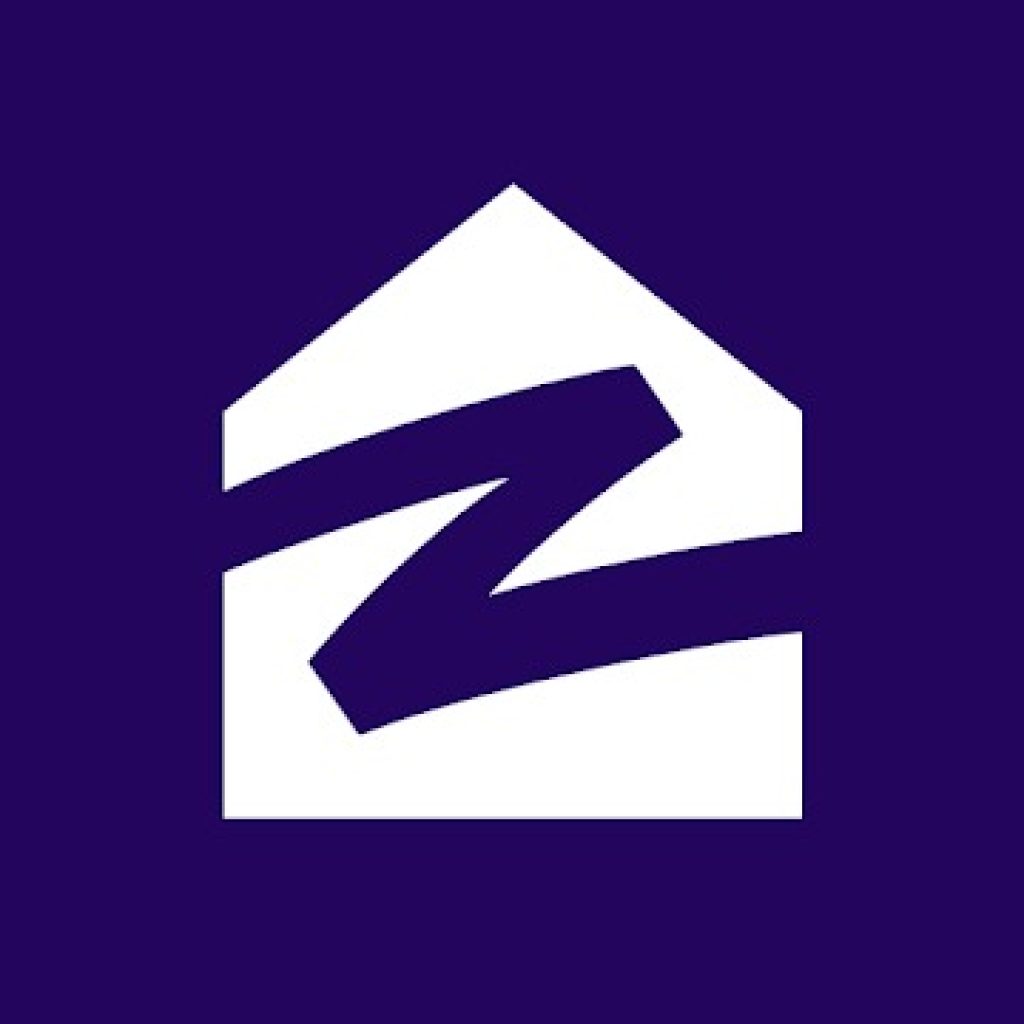 The best Zillow Rental Manager app, with which you can rent the best property. All you have to do is submit a vacancy to find the property that suits you and you really like.
Find your tenant and negotiate payment. Zillow Rental Manager has a lot of features. You will be able to write and change something in the articles each time for rentals, barns, and more.
Besides, immediately think about the preop fee, so that in the future there will be no problems when renting.
It is also worth attaching some photos of the room so that people specifically understand what we are talking about.
Be sure to connect access to send notifications, so you can see all the messages from people who want to rent.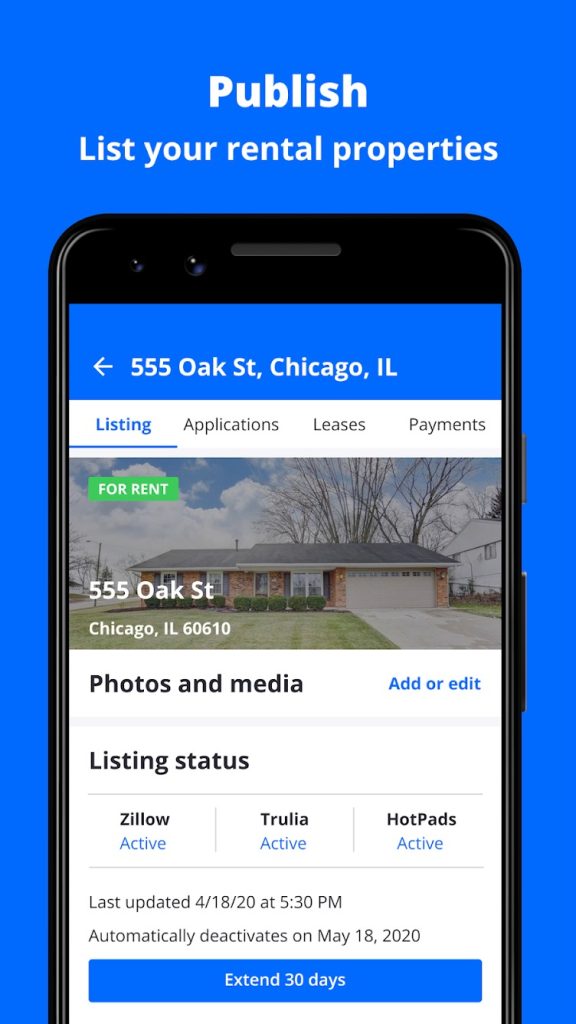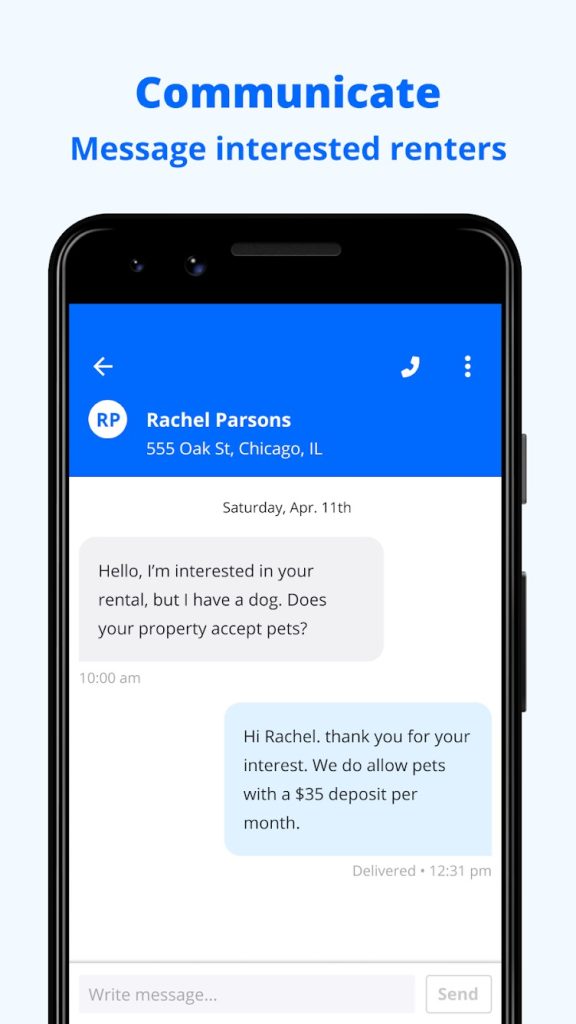 What's more, keep track of your rating in the app and see the personal information you've entered.


Innago Landlord & Tenant App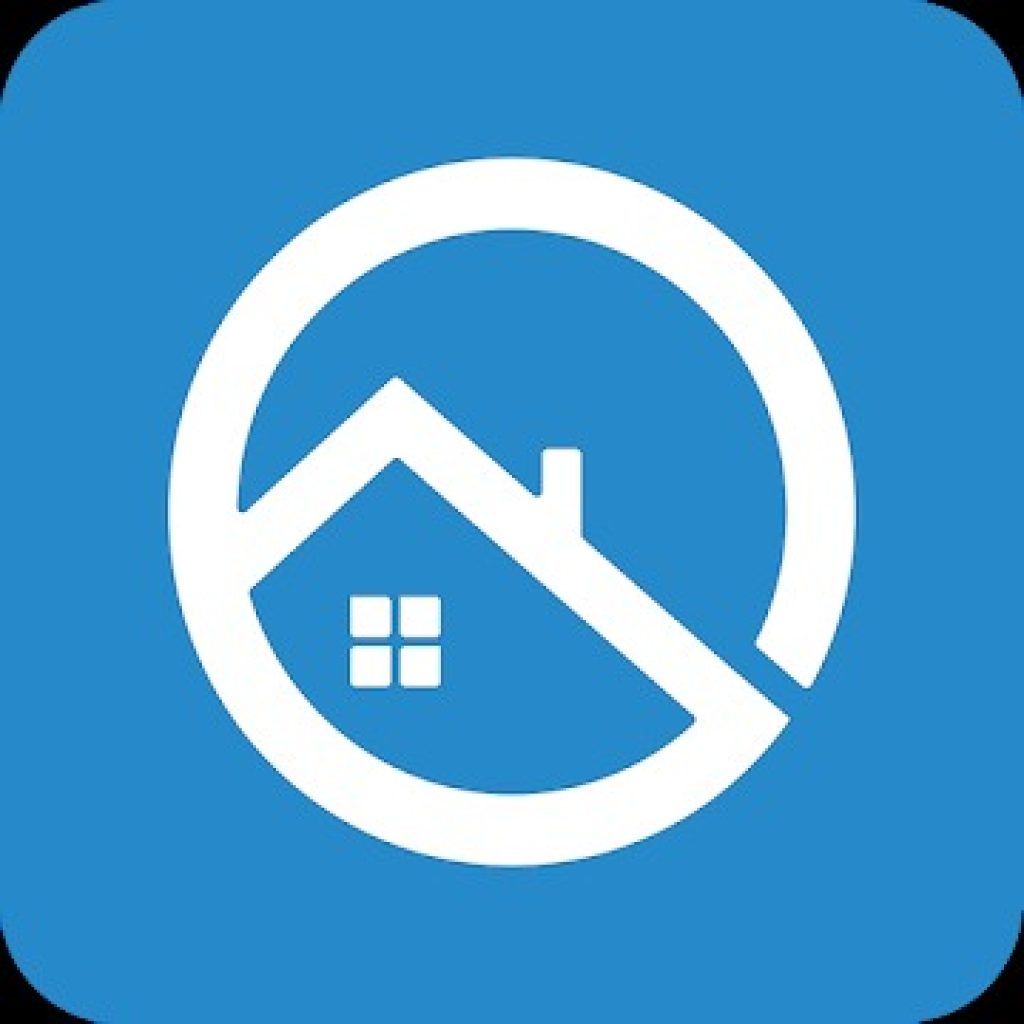 Innago is a program for convenient and fast rental space. Have you been looking for an app like this? Then this app will not disappoint you.
Communicate with tenants and negotiate a deal. This is the best software for easy use. The app has a great interface that even a new user can understand.
Moreover, this program allows you to draw up important contracts, do rent checks, and create quick reports.
It is worth noting that you will be able to get a large amount of money, in case a person does not pay for the space provided.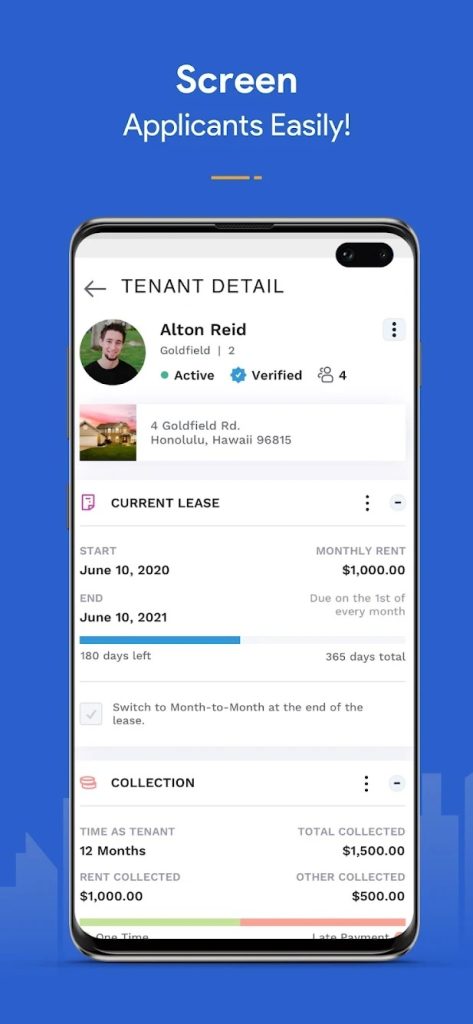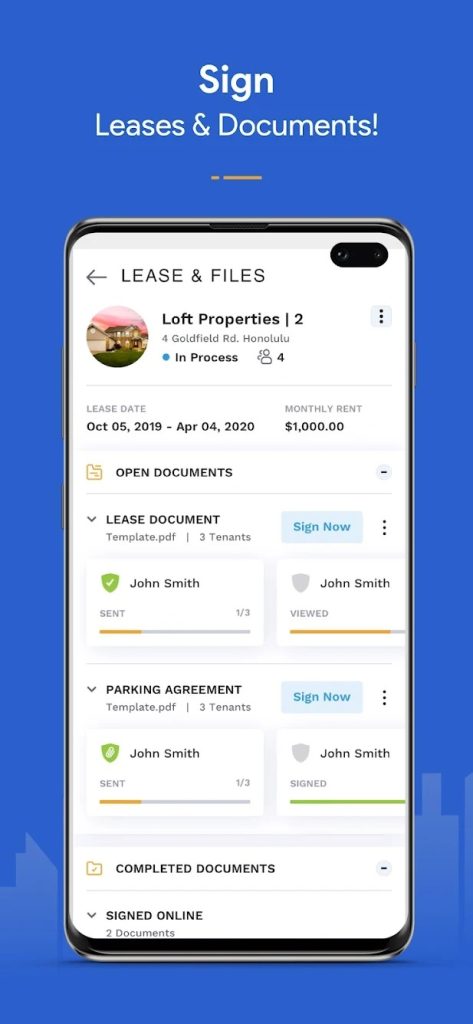 At the same time here you can be a landlord as well as a person who draws up various receipts for maintenance as well as rent payments.


RentPayment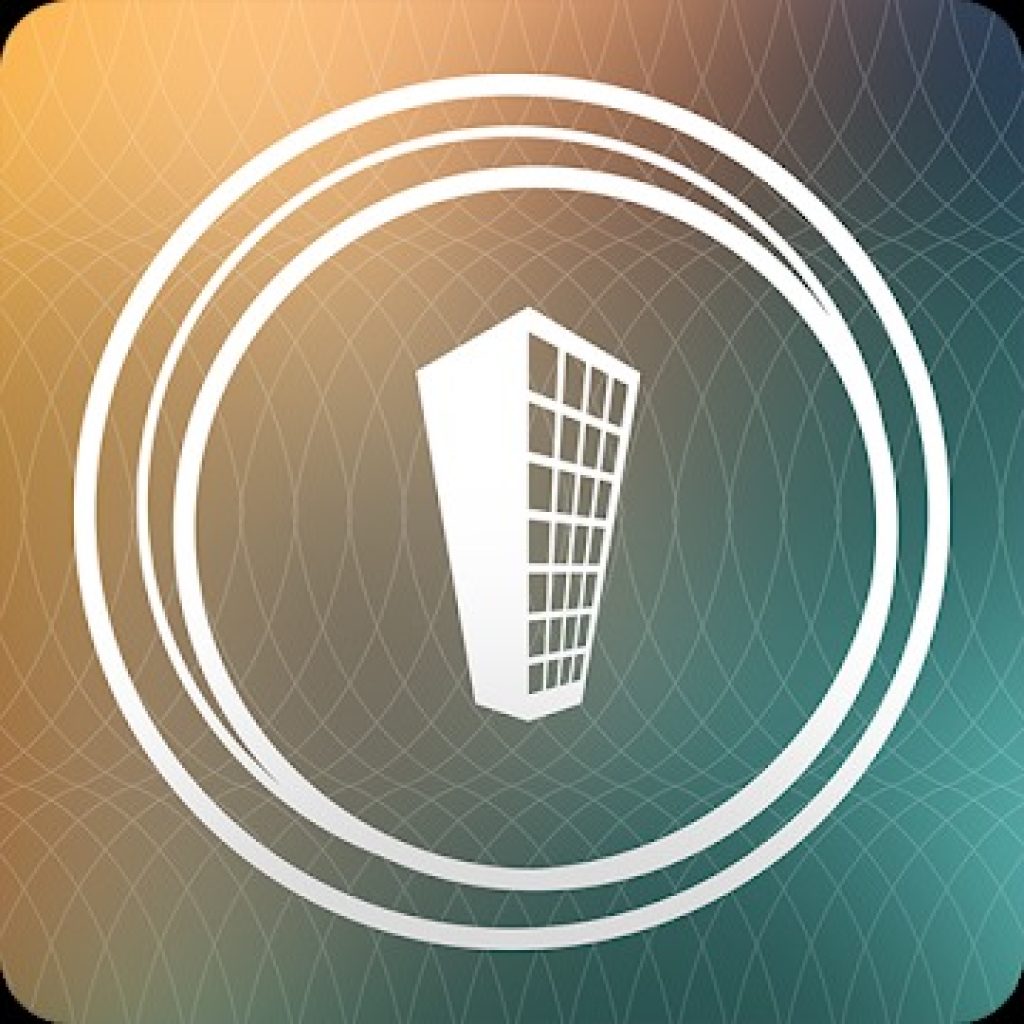 RentPayment is a handy app with which you can pay your rent. Pay everything quickly every month online.
This program allows you to forget about the problems with paper payments, everything is much easier here. Pay with a credit card like Visa, Mastercard, or a debit card.
To start using RentPayment you need to register, find a property and then pay the rent. It's worth noting that your personal information is secure and will not be shared.
You will be able to log in to your account and see all of your payments. Please note that the app can collect all the necessary information about your devices, such as your browser type, IP address, and more.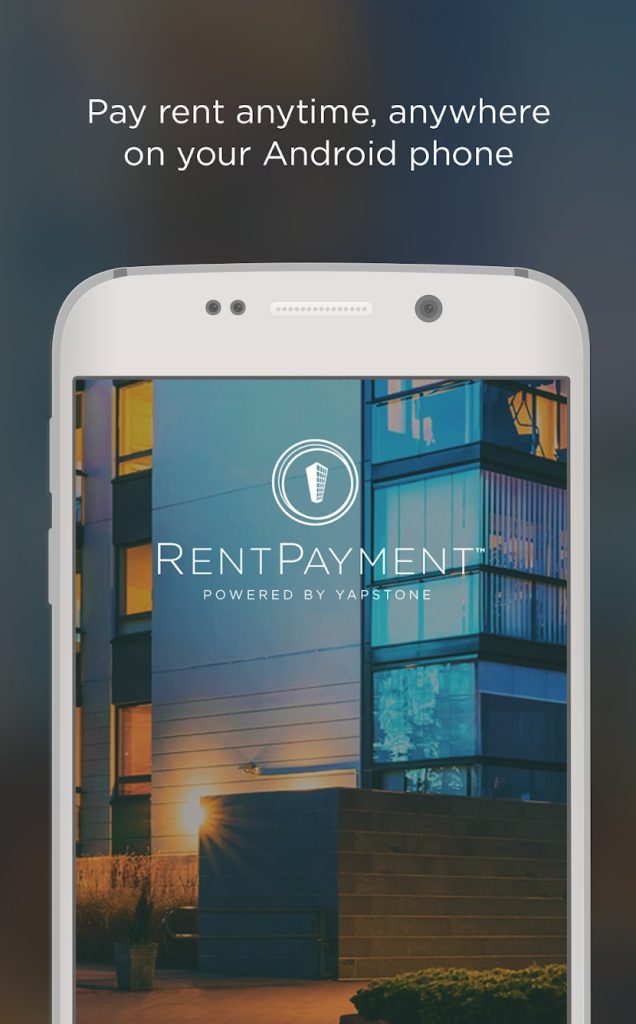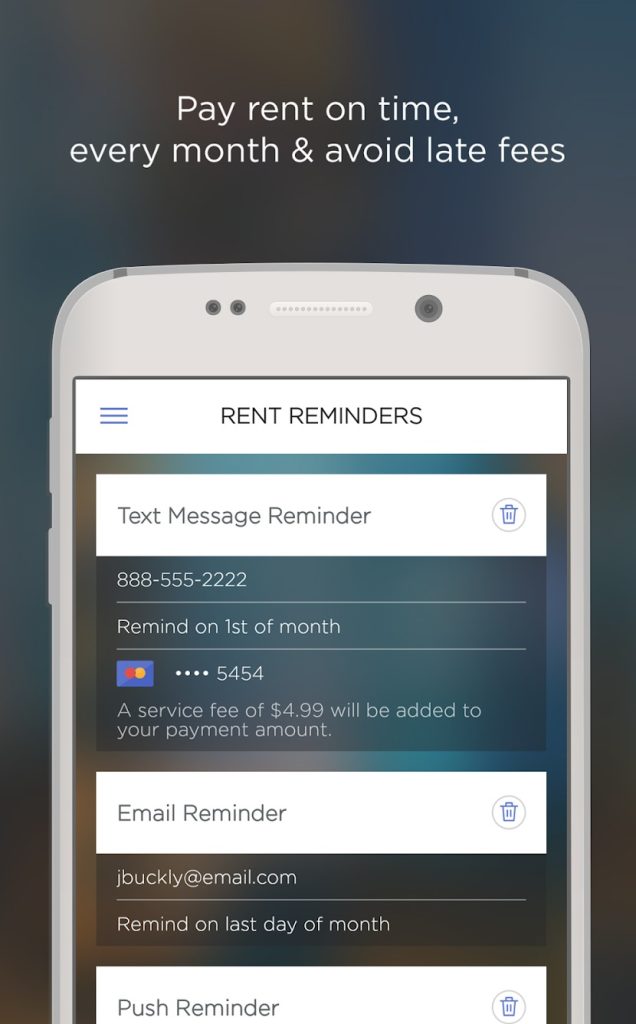 Download RentPayment and keep track of all the promotions. Enjoy the quality performance of the system.


Landlordy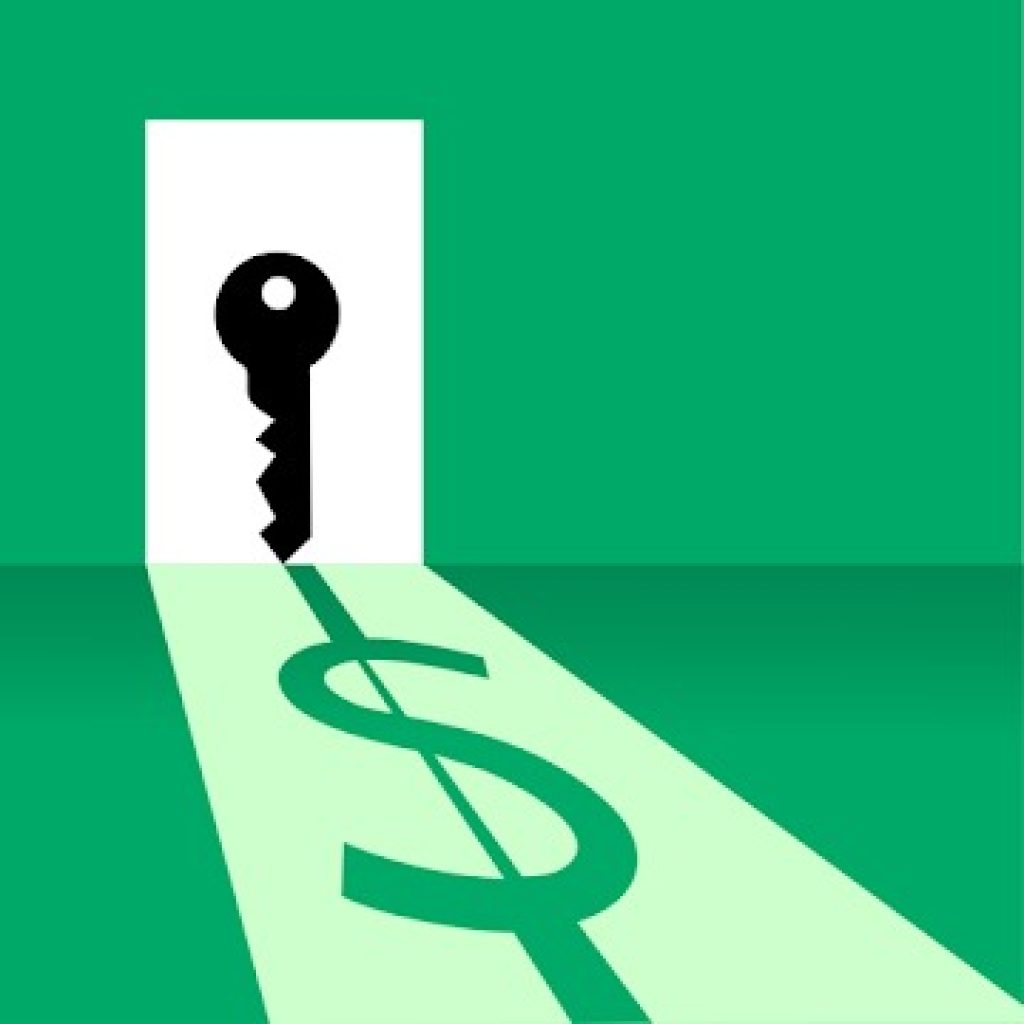 Landlordy is a program for landlords to help them rent out their properties.
The app is suitable for owners, investors, and people who are ready to get to grips with this business. In this program, you will be able to keep track of all your payments.
Share your invoices and other information as well as keep track of your reports. Use Property Management from your mobile device. With this app, you'll learn how to prioritize and get organized.
Besides, you will find contacts with experienced landlords and learn a lot of new information about the business in this field.
The program includes many awesome opportunities. Send receipts, save everything important in one place and send PDF files with images by mail. Turn on notification permissions so you know what's going on and don't miss anything.
Work anywhere, make clicks instantly, and thus get things done quickly in a convenient way. Try to create your own whatever you would like to rent out, it's not difficult at all. No passwords or other complicated steps are required.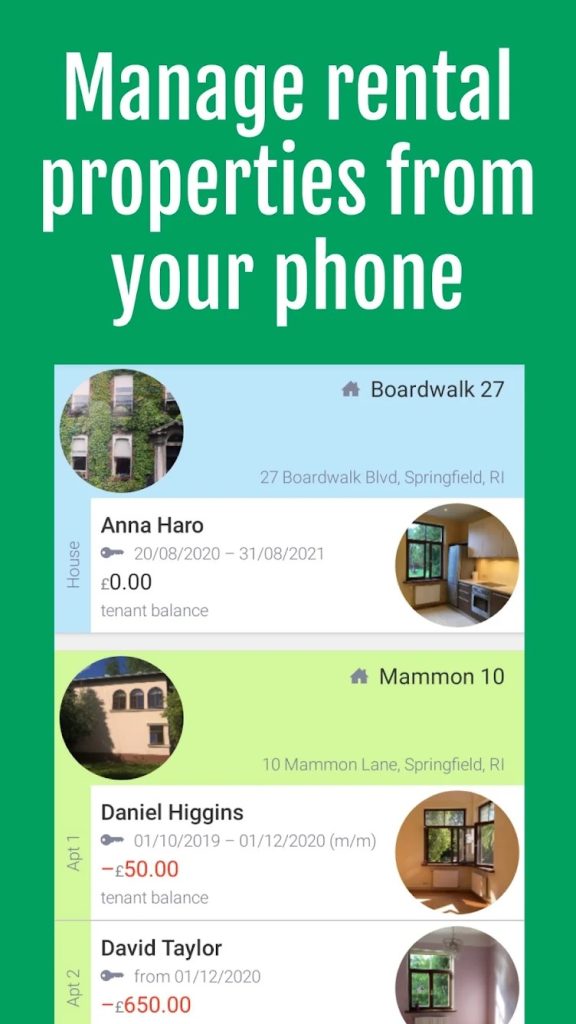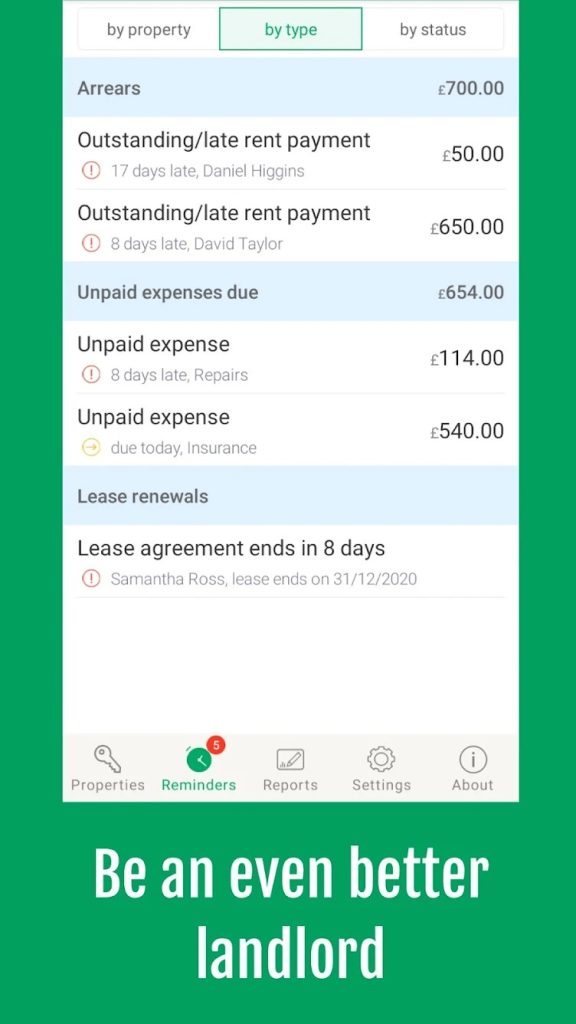 Use spreadsheets that will clearly show everything you need. Such spreadsheets are easier than websites and software. It is the best tool, making your work easier.


TenantCloud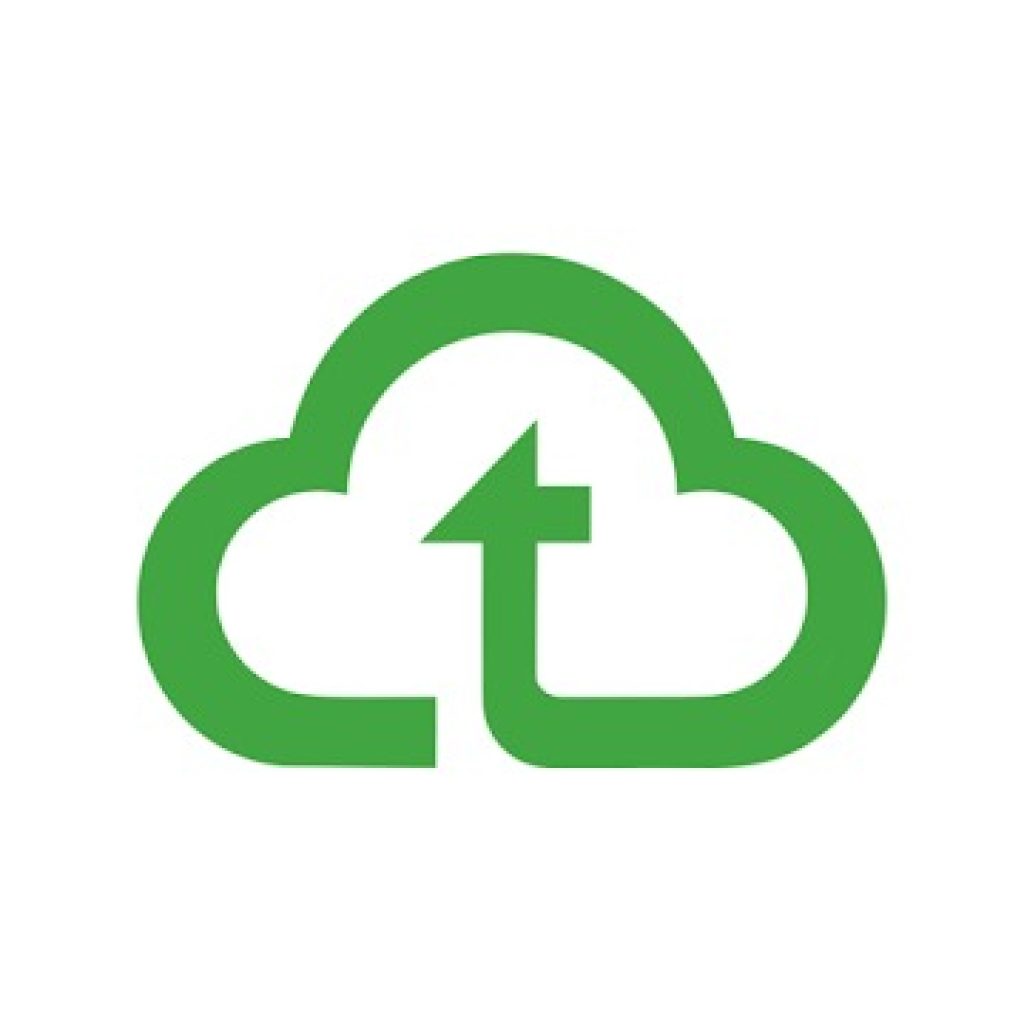 TenantCloud is a user-friendly app that provides you with all your rental and payment information.
Manage your properties quickly and rent them to reliable people. TenantCloud has a wide variety of features, for example, you will find here all the information about tenants.
You will be able to find your destination in minutes and answer all incoming questions. Send emails and make calls from the app here
What's more, upload all the photos and documents you need. The app has the management of several objects at once. Use all your knowledge and collect rent from tenants.
Note that you need to make frequent backups so you don't lose your data. There are all the tools you need to promote your properties here. Create your account and start growing your business.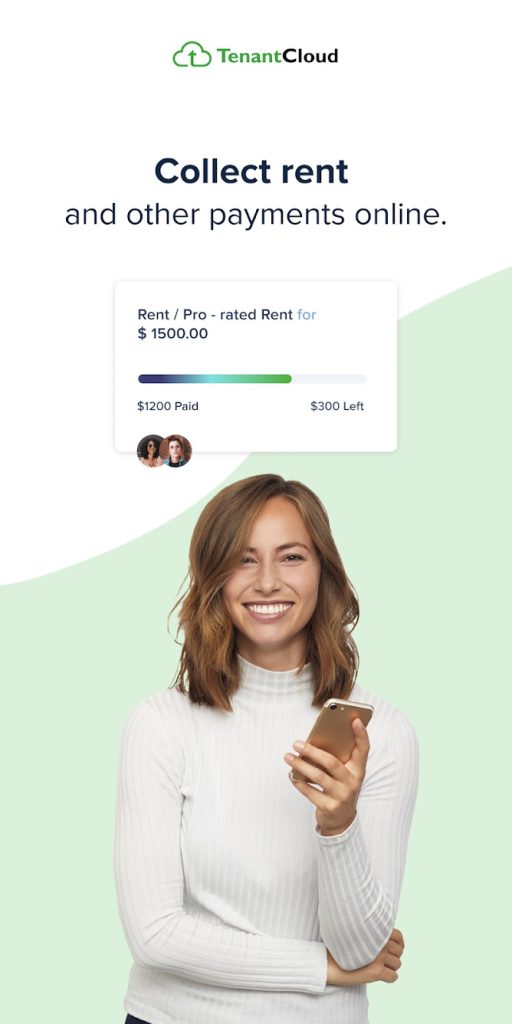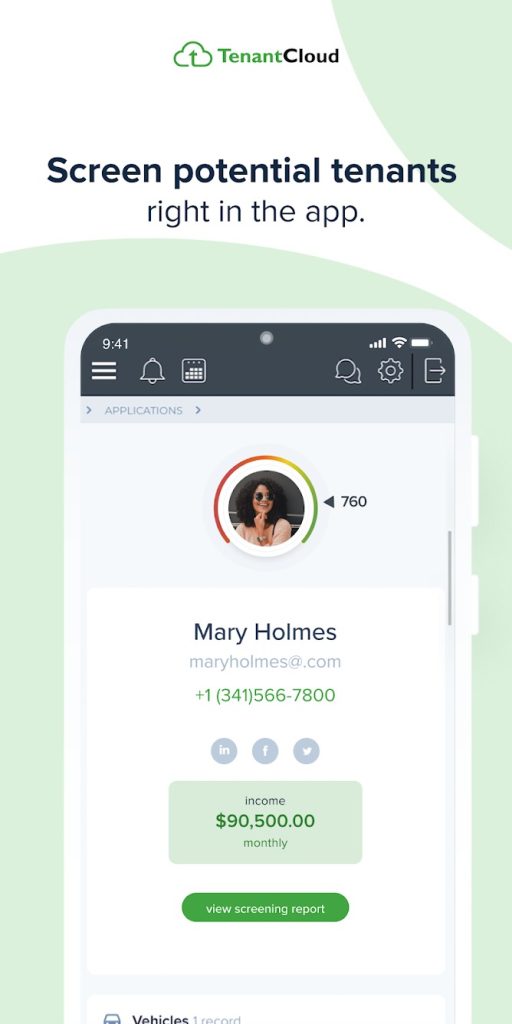 Besides, place all the ads on the site provided to you in the future. Make sure that there are no payment debts, and manage the communication. Your job is to get people interested in the business.


You may also like: 11 Best apps to find apartments for rent (Android & iOS)
Landlord Studio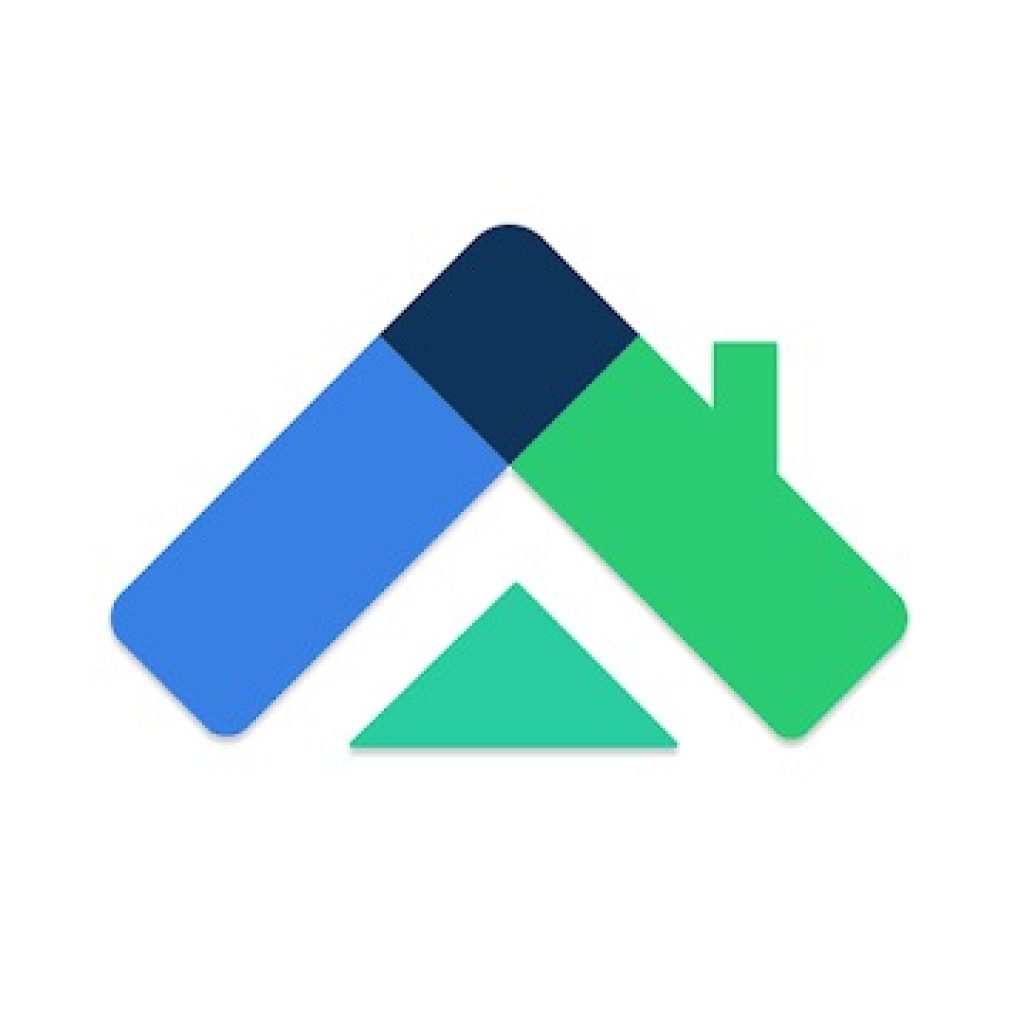 Landlord Studio is a program for keeping track of all amounts spent and accumulated, as well as for reports.
All data is managed on autopilot. Save your energy and time, and get all the information about landlords quickly.
It's worth noting that you will be able to keep your own reports for each property and then save them. You will be able to put reminders on important messages.
The system works on smartphones and computers. What's more, Landlord Studio allows you to track organizations and rentals. Connect a bank account to the app to take advantage of all the features.
In such a feature-rich app, you can watch mortgages, categorize your documents, and scan receipts. The interface is as simple as possible. For a bill not paid on time, you'll automatically get a notification.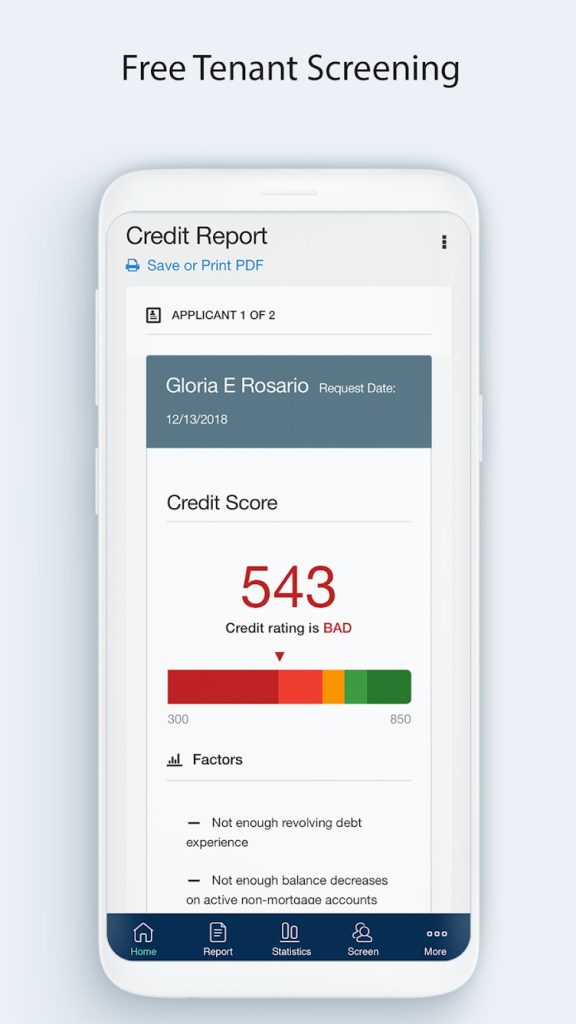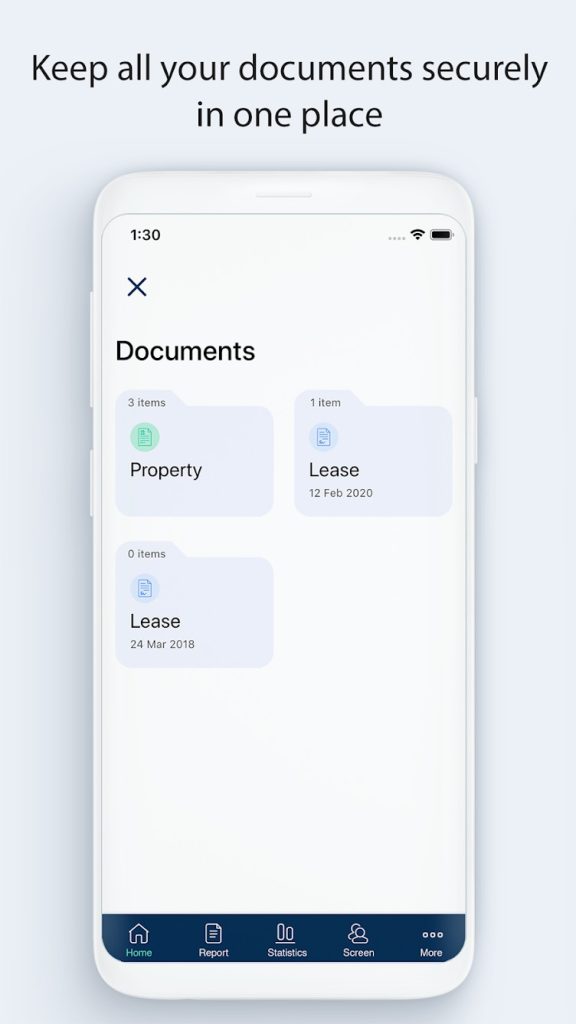 Landlords will be able to send your phone number and mailing information. Landlord Studio works in 60 countries around the world, so it is not surprising that the app is in high demand. Read the reviews and leave your own.


Apartment List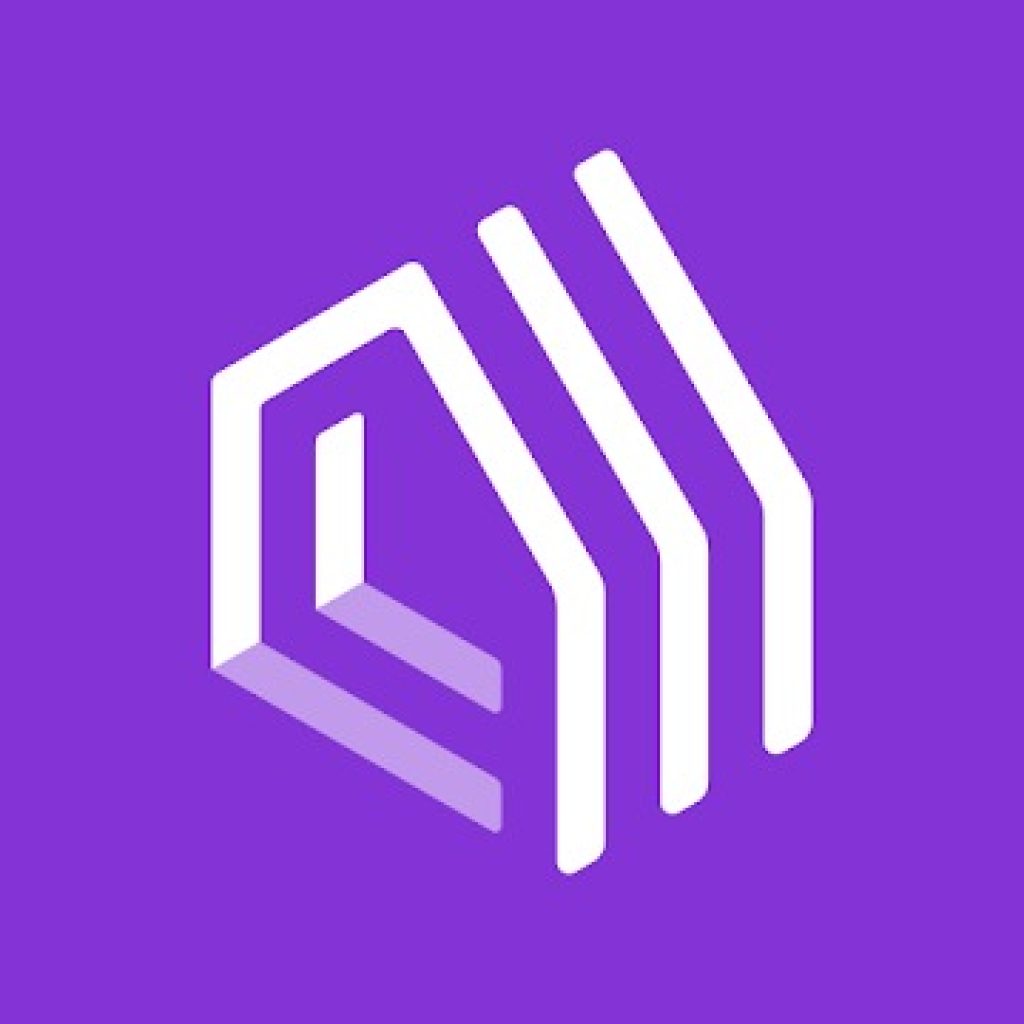 Apartment List is a unique app for rental properties with all the amenities. Have you been looking for this kind of program? Then you will definitely like Apartment List.
Save immediately the desired location to later write or call the landlord. There is a great feature to view the rooms through the app itself in 3D, which is very cool.
It's crucial to look at the descriptions of the rooms. Read the descriptions of what you can do and who you can live with and who you absolutely can't live with, etc.
Choose the right option without too much trouble. That way you can quickly get in touch with people, save your time and look through all kinds of offers.
The Apartment List app gives you everything you need to find a place to live according to your chosen criteria. Besides, look at a lot of houses with different layouts at certain prices.
The list of apartments is constantly updated, so you can look at options for a very long time. In the end, you can create a whole list of apartments that you like the most.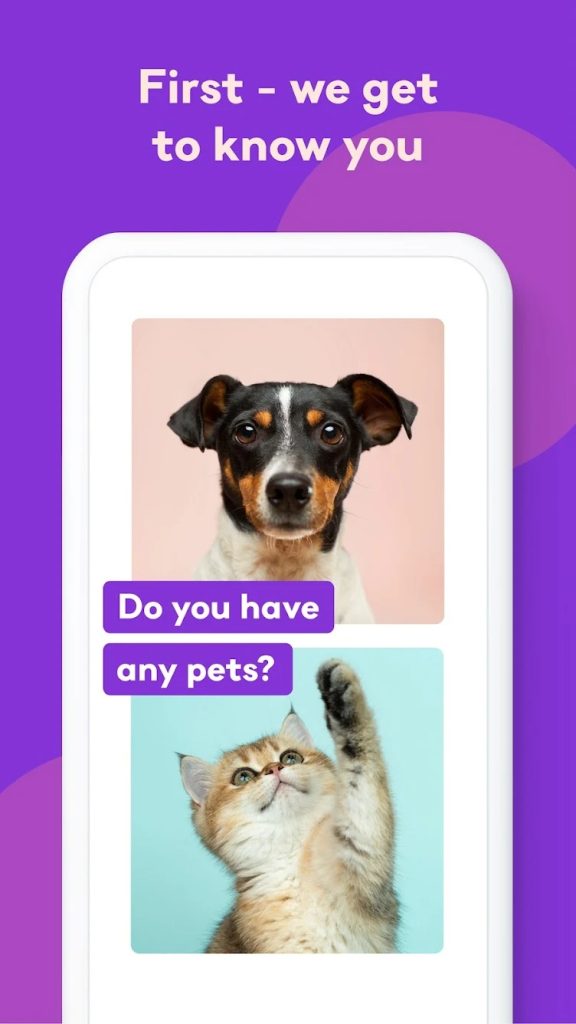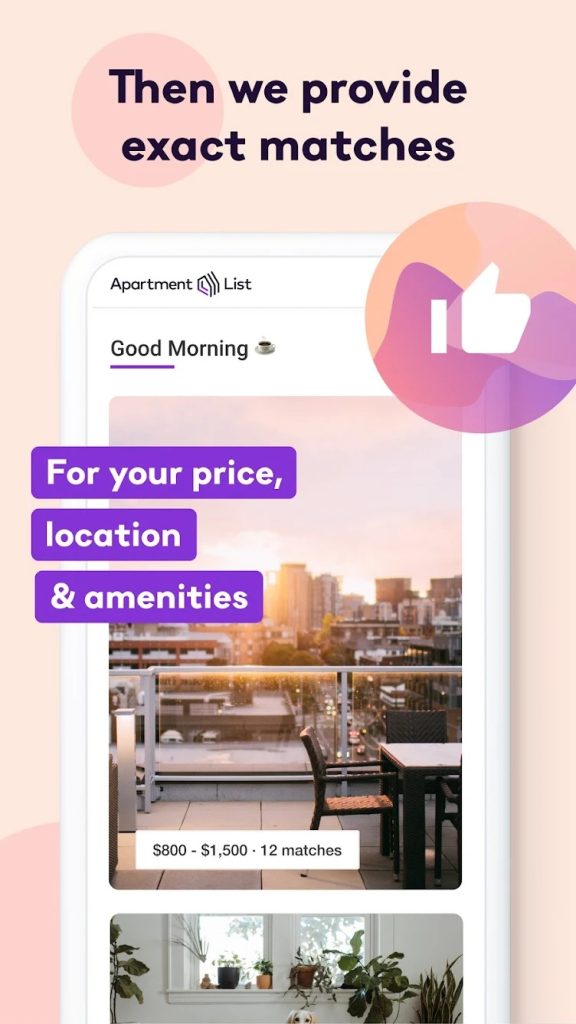 Choose the best apartments by price and amenities. This is a great way to find the best apartment option. The program is frequently updated and there are a lot of new features.


Zumper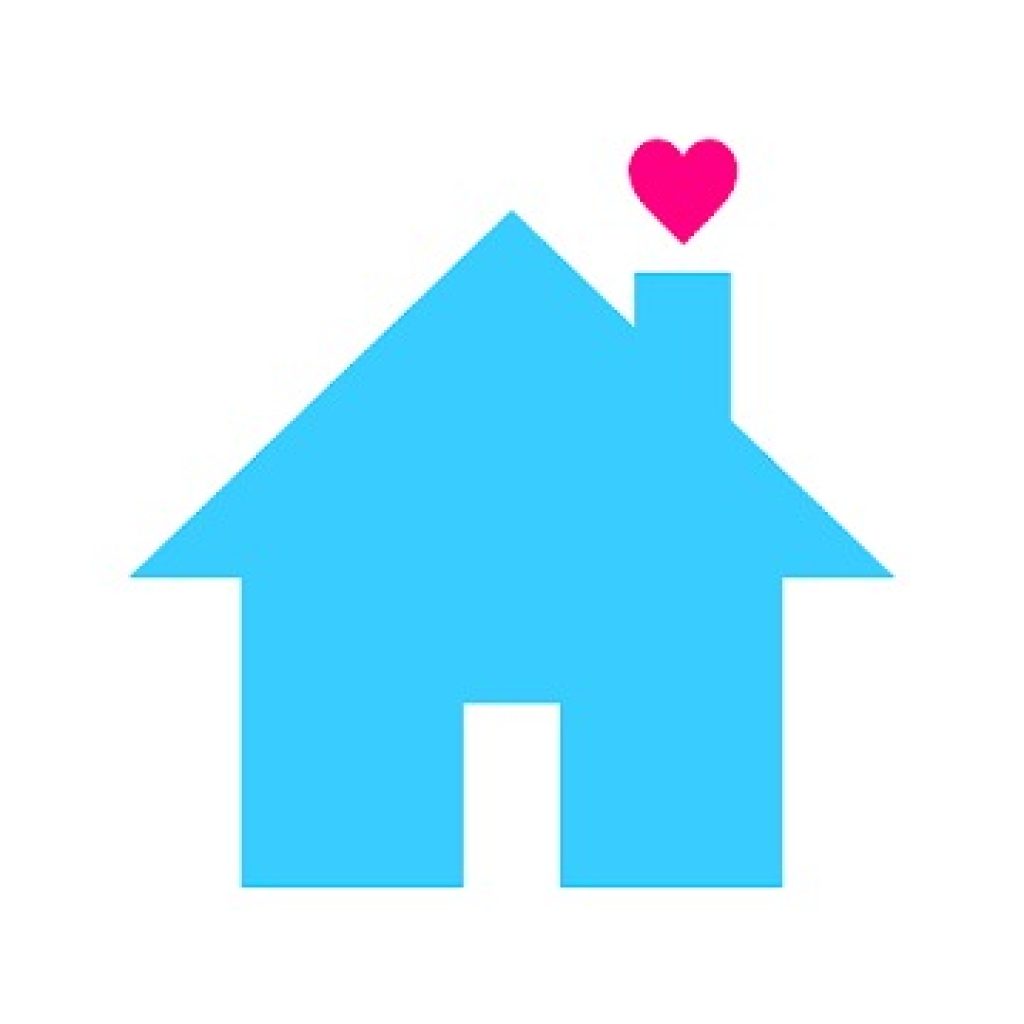 Zumper is an app in which you can rent an apartment. In such an app you will be able to find a suitable apartment according to your parameters.
Examine it and contact the landlord, and then already pay the rent. Consider many options for apartments in the U.S. and Canada.
The app includes many photos and videos of the apartments that you can view and decide what to choose next. To rent a decent place and be satisfied with everything, think about the cost you are willing to give.
Check the location in a particular area, and consider all the amenities provided. The program works in real-time and gives you the opportunity to get the most up-to-date updates on apartment rentals.
Moreover, if you wish, you can make a reservation for a tour and see everything in person to be completely convinced of the rental property's location.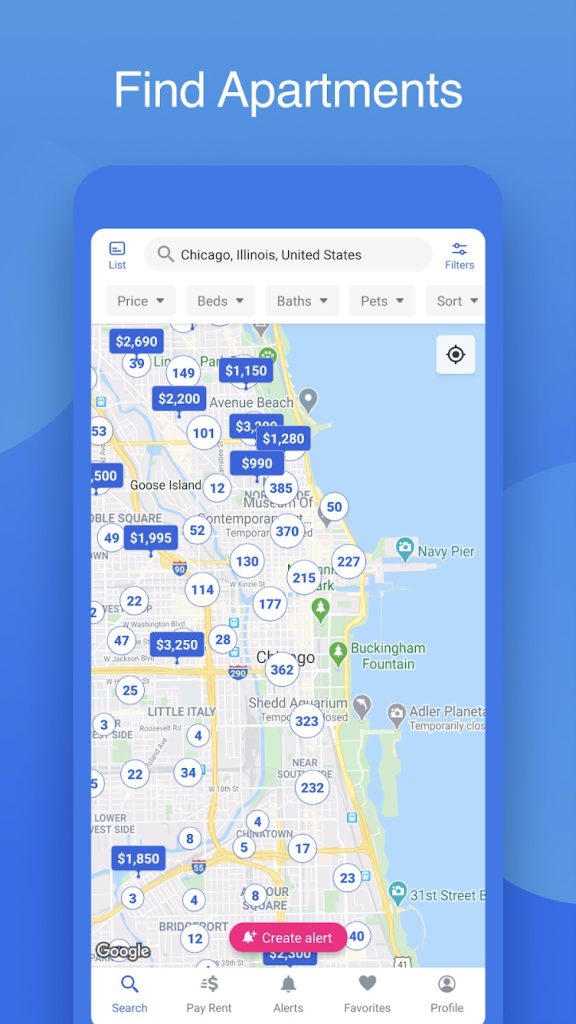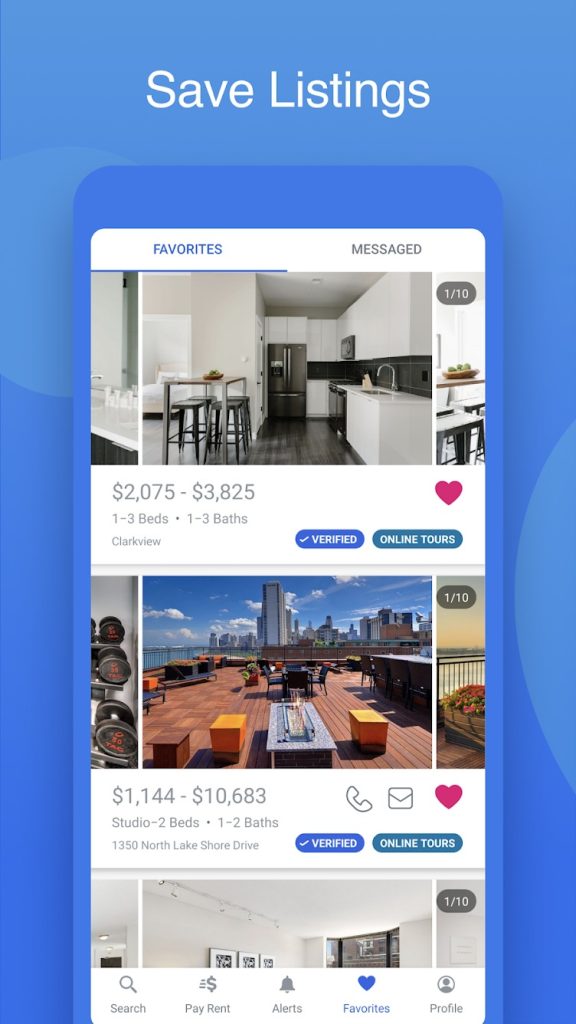 You no longer have to pay your rent with papers, it's all long and hard, to make a payment through the app on your smartphone. You don't have to worry about all your data, because Zumper is completely confidential.


Stessa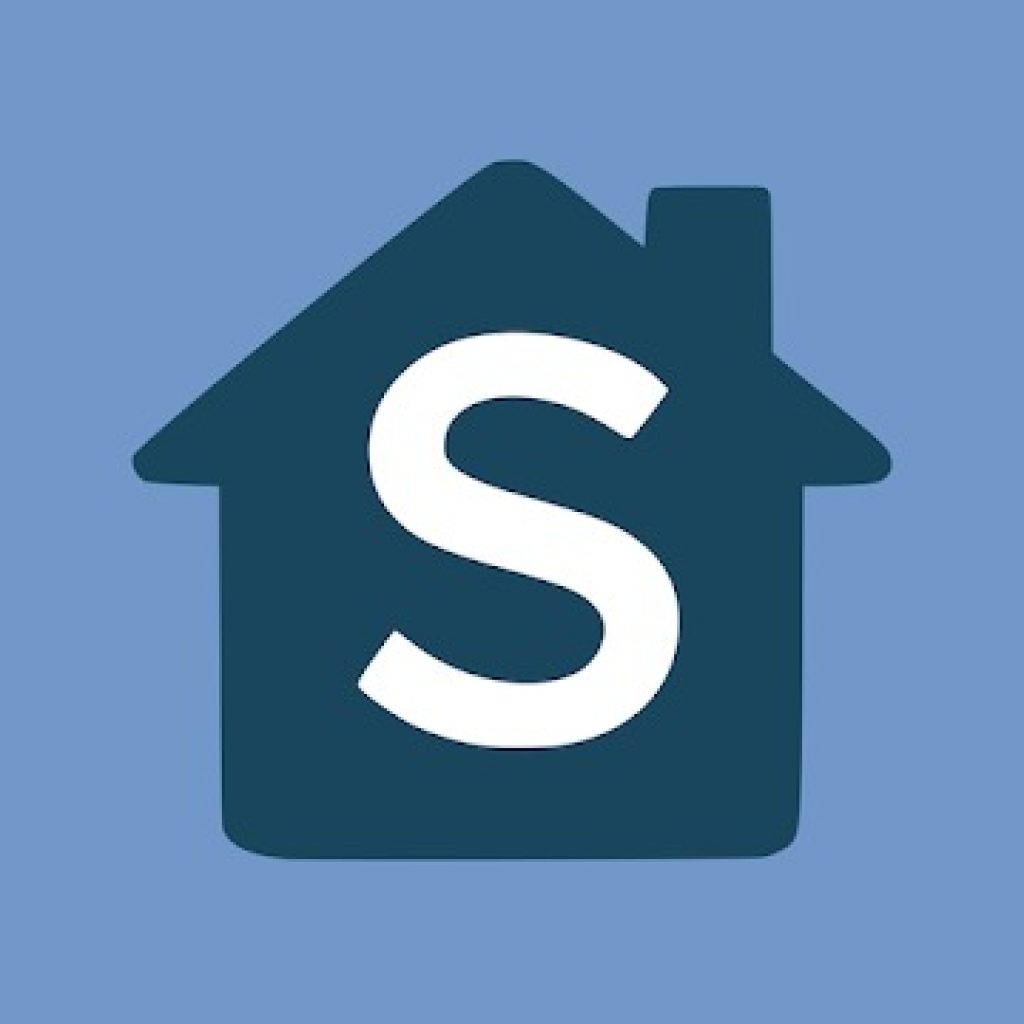 Stessa is a smart real estate tracking app. You'll be able to keep track of your expenses and your income. Track everything by month in your profile.
Scan receipts to display them in the system and keep track of your taxes with this program. Tracking efficiency is top-notch because the latest software is installed here. Save money, your time, and effort.
Besides, you will be able to create your own portfolio. Keep track of all your real estate-related documents. Note that you need an account to rent something.
In your account you will be able to write down all the criteria you will use to search for properties, this makes it easier to search. Stessa functions in real-time. Get information from anywhere in the world.
Take advantage of the investment and rental tools offered in the program. It's worth noting that you need to be prepared for taxes. The app will collect all taxes on your properties automatically.
See a large number of properties and choose from the options you like. This program is great to help divide income, property, and more among investors.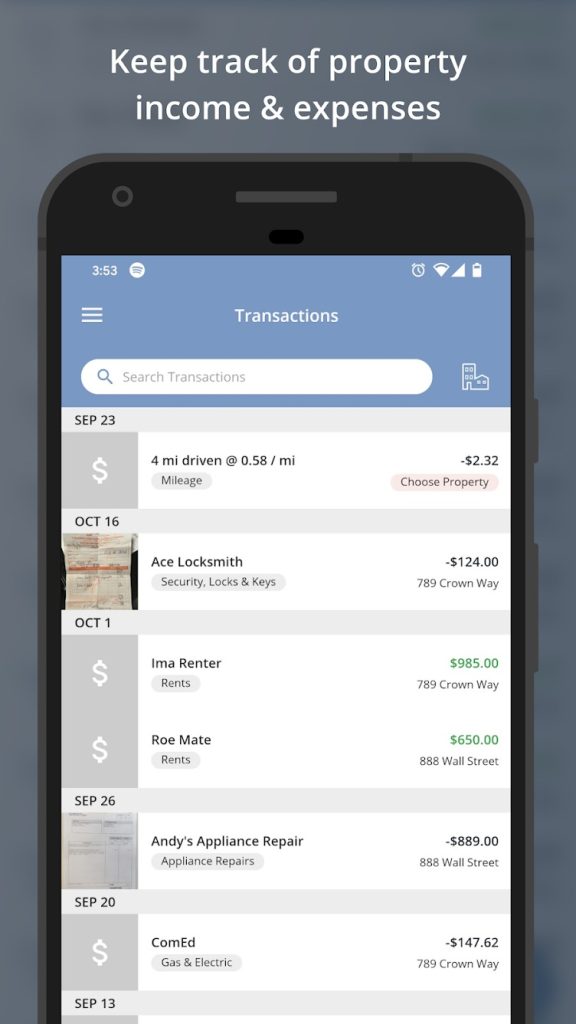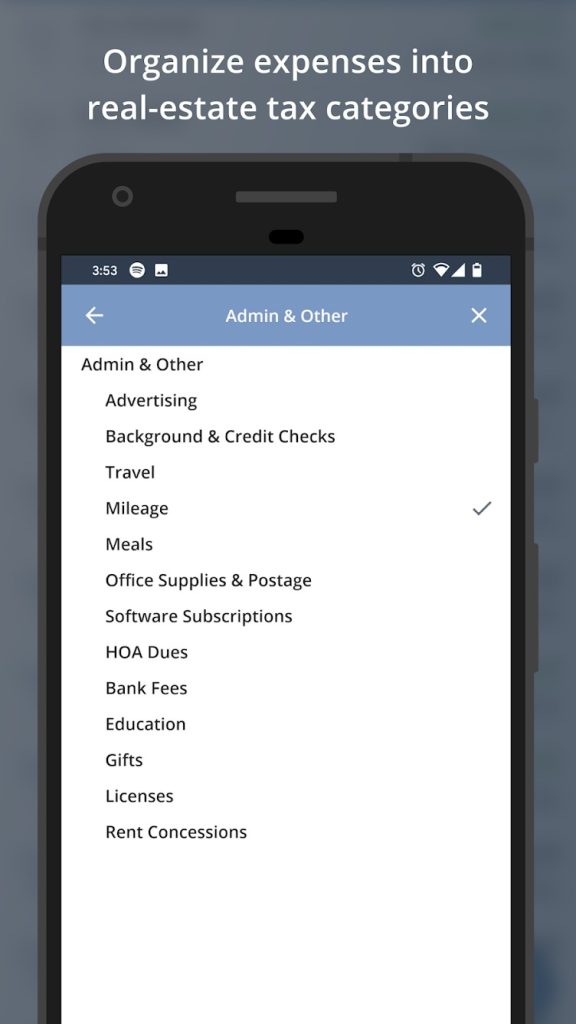 You will be able to connect bank accounts and update your real estate data in spreadsheets every time.


You may also like: 11 Best House and Apartment Hunting Apps for Android & iOS
Rent.com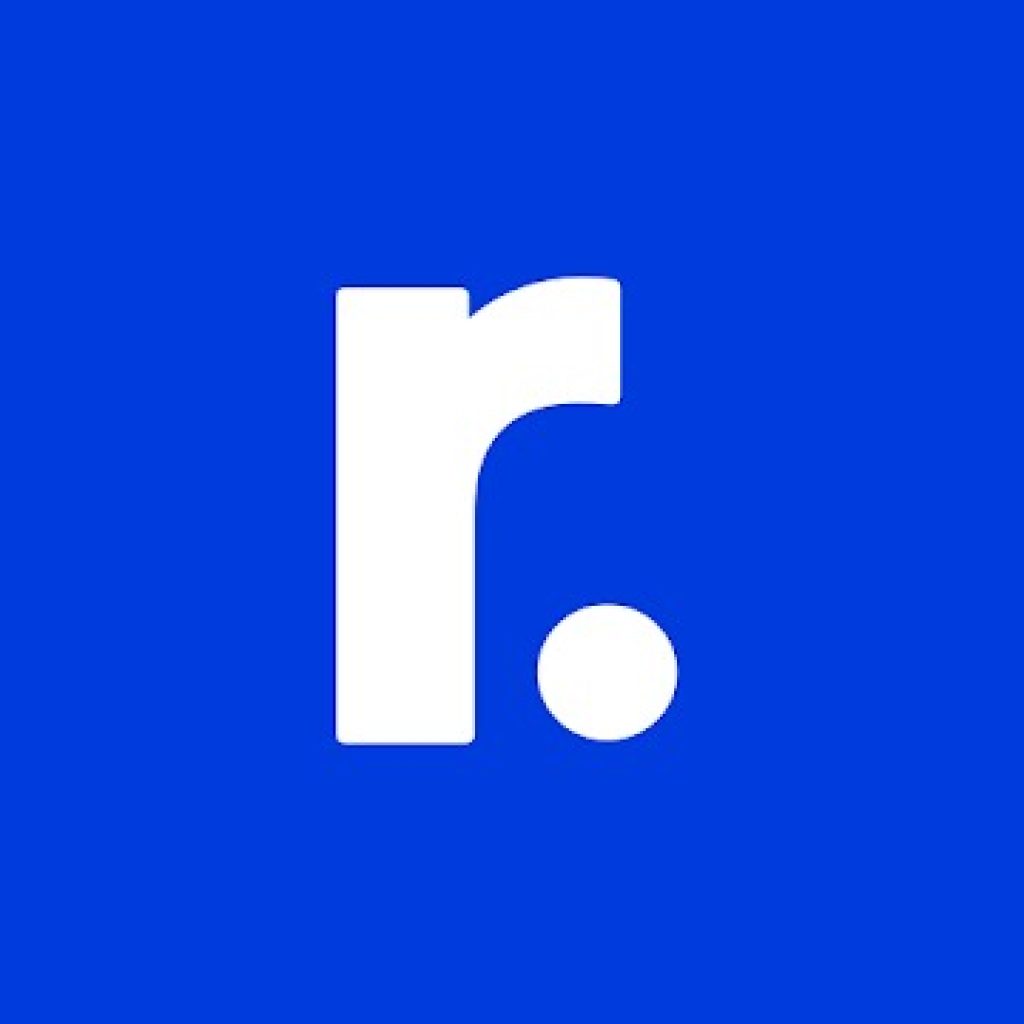 Rent.com is the best app for finding apartments that fit your needs. This program will allow you to find a quality property near you.
The apartment options are updated daily. Thus, you won't end up looking at the same apartment or house every time you rent your apartment, instead will find something new.
Before renting a space, read the reviews and determine for yourself all the positive, and negative sides.
Moreover, you will be able to choose the best from the compiled list, which is certainly very convenient. You will be able to see real estate reviews and read descriptions and living requirements.
Find for yourself the best options that will meet all your wishes, amenities, and rental price. Use the app's tools and filters for a convenient and faster search.
You'll be able to see real ratings of properties that have previously been rented. To allow you to choose a property nearby, open the map. Save all the options you like to see.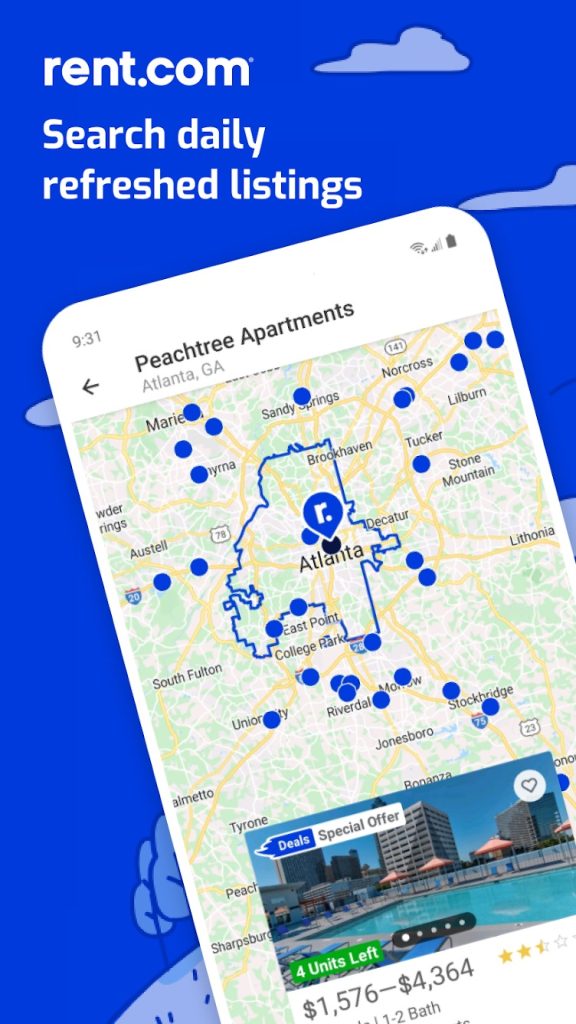 Once you've selected, make a phone call or text message to the landlord. Rent.com will help you choose a property you can afford.