Are you wearing glasses? It's more hassle than wearing sunglasses from time to time, but in general, all the glasses require special treatment and additional surveillance. Before you could make the total check-in of your glasses only in the specialized stores and now you can use special apps to see if everything is OK.
Keep your eyes healthy with these best eye exercise apps.
EyeQue PDCheck
The first app in our review is "EyeQue PDCheck". This is a modern app to check your pupillary distance and consider glasses suitable for your eyes or to enjoy a virtual reality headset.
The minus of the app is that you can download and install this app for free, but to buy special PDCheck frames, you need to pay about $13. It is not a big price for a nice tool, which can help you with choosing the best spectacles.
To measure your pupillary distance you have to download the app firstly. Activate it with a special activation code. And the last thing is just to take a selfie of yourself and wait for a result. The program will give you your results and you can go and buy the necessary glasses.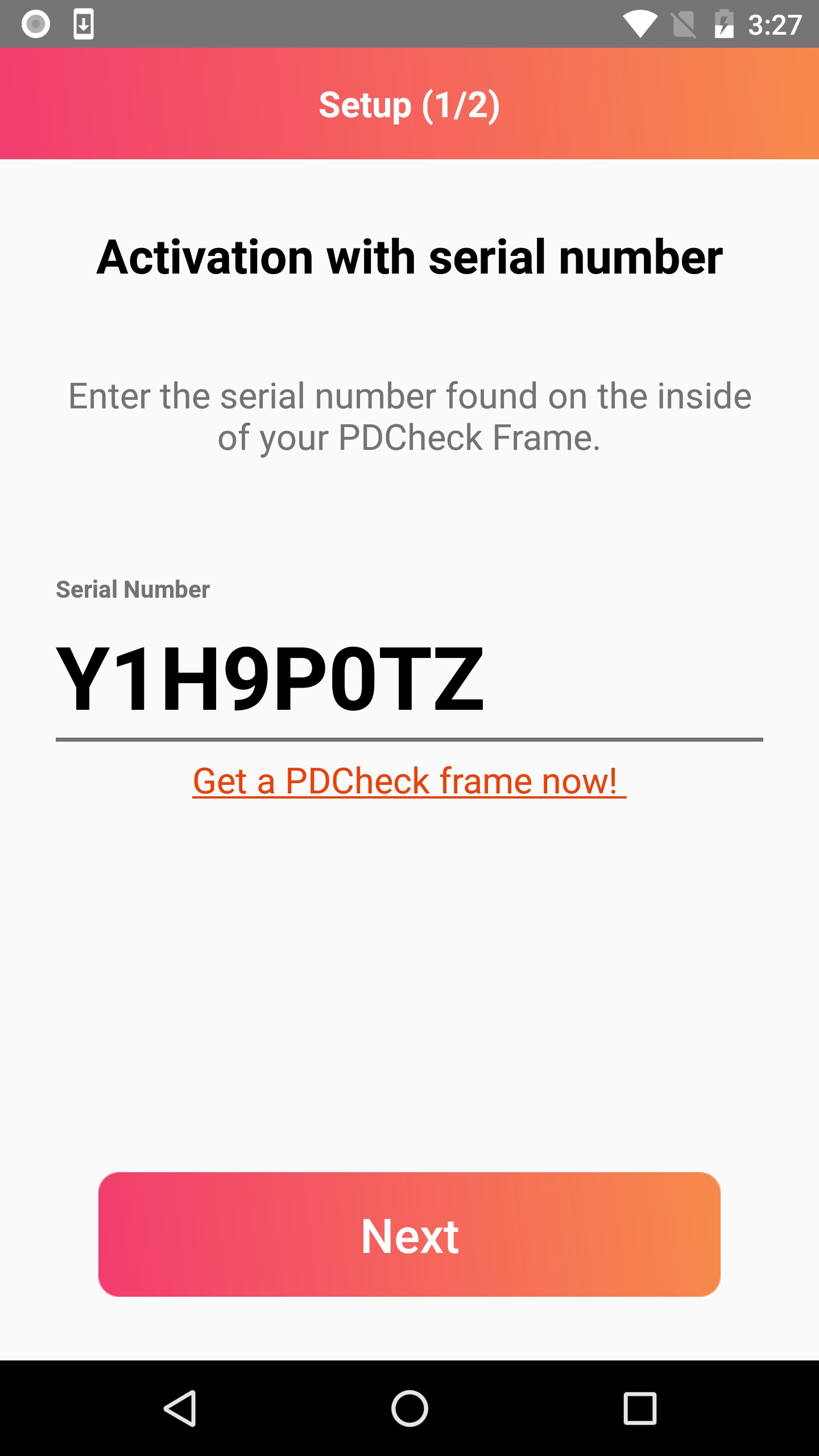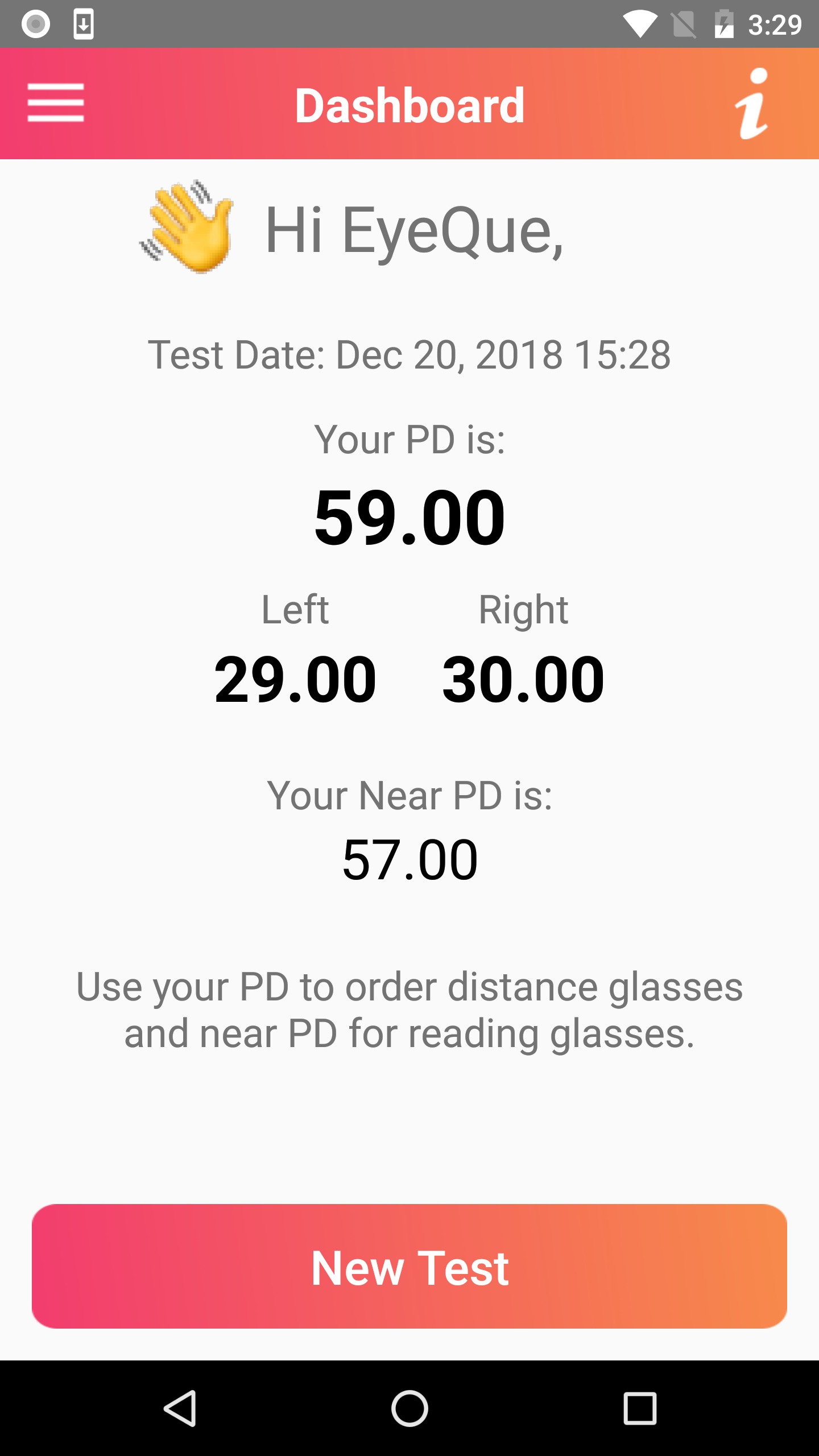 After the activation and buying the glasses, you can use them anyway and see what is going with your eyes without the help of a professional.

You may also like: 9 Free Sleep Cycle Apps for Android & iOS
Pupil Distance PD Measure
This is another good tool to measure your pupil distance. It works a little bit different from a previous app and you do not need to pay for some special glasses. Here the app itself is paid and to use it you need only to pay $2 for it. Without buying any other special stuff to measure.
The developed program tests your eyes from a photo. It measures the suitable distance at all and in different situations. It shows the result for the reading, using the computer or a VR headset. And also it measures the glasses for different distances.
The app has the one of best ratings in such types of apps and it already helped lots of people with choosing the best spectacles for them.
Moreover, the creators work decently on their product to raise the quality of the app and you can be sure of the money you have put into this thing and that it would be useful not one time.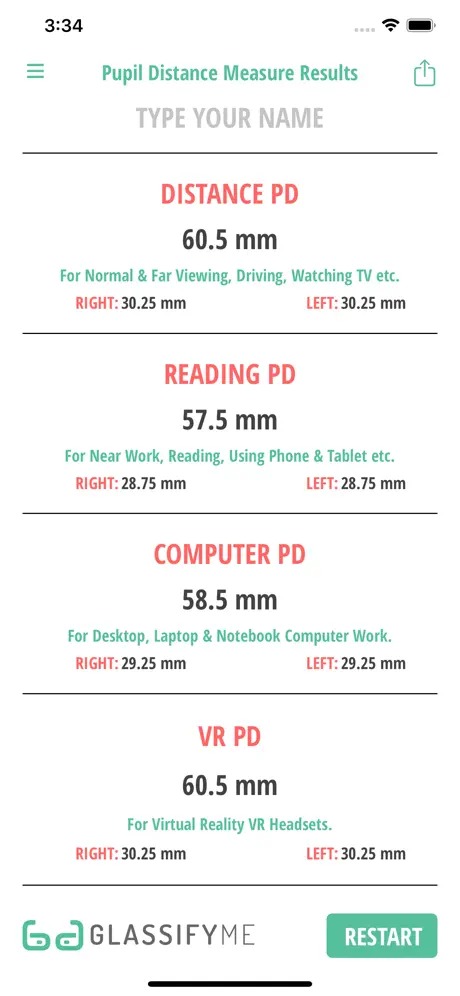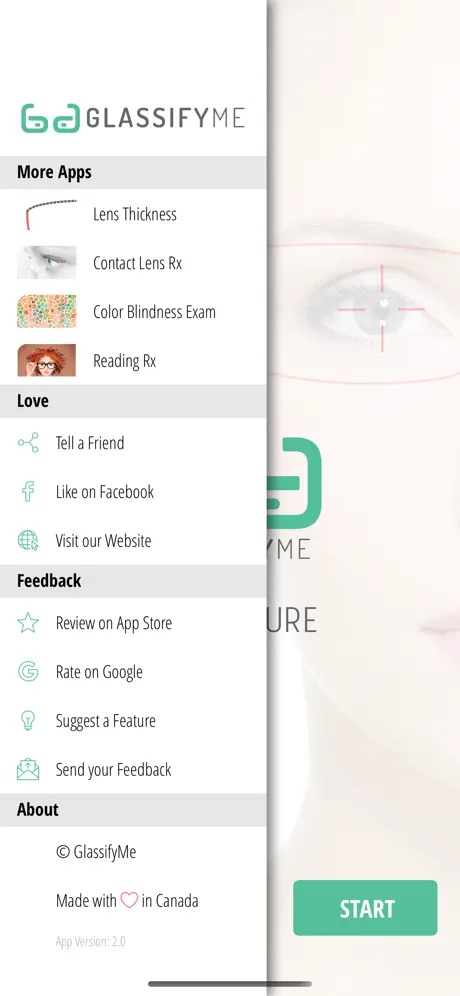 There are lots of other features in the app, too. They are a module to choose contact lenses or the color blindness test. So if you have any problems with your eyes and you wear glasses it would be a great investment.

GlassesOn
GlassesOn is a perfect app to measure your PD, to check your glasses, or to look for new ones. You will meet tons of the test, exams for your eyes in the app. There would be tests about your color blindness, PC recommendations, and the rules on how to save your good vision.
This app is free and it would be helpful for people with bad vision, to take measures about it. And also for people with the good for them to prevent your eyes from any bad results. The app is developed with the help of good doctors and they wrote guidance for any condition to necessarily help you.
To check the glasses or eyes you will need a magnetic card, PC of certain sizes, and your current glass pair and see is it an ideal choice for your healthy eyes or you can look for better ones. The app is so helpful and you can check any glasses or even contact lenses.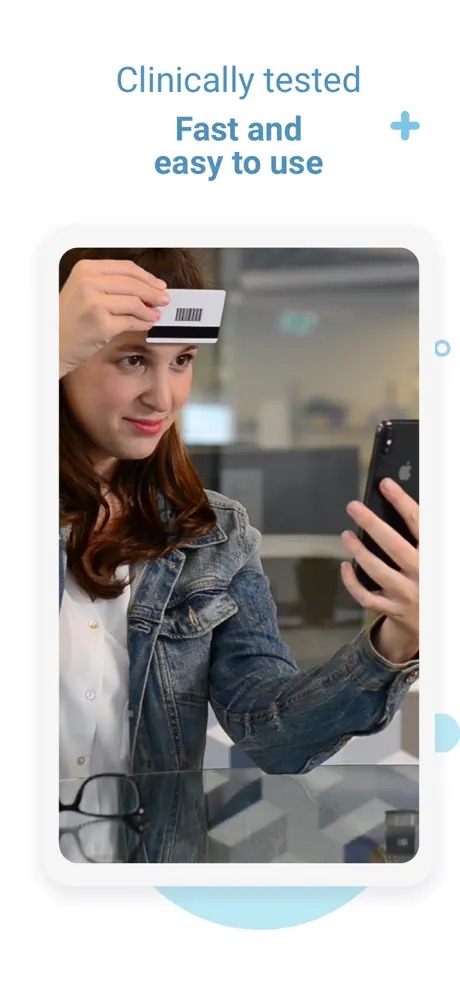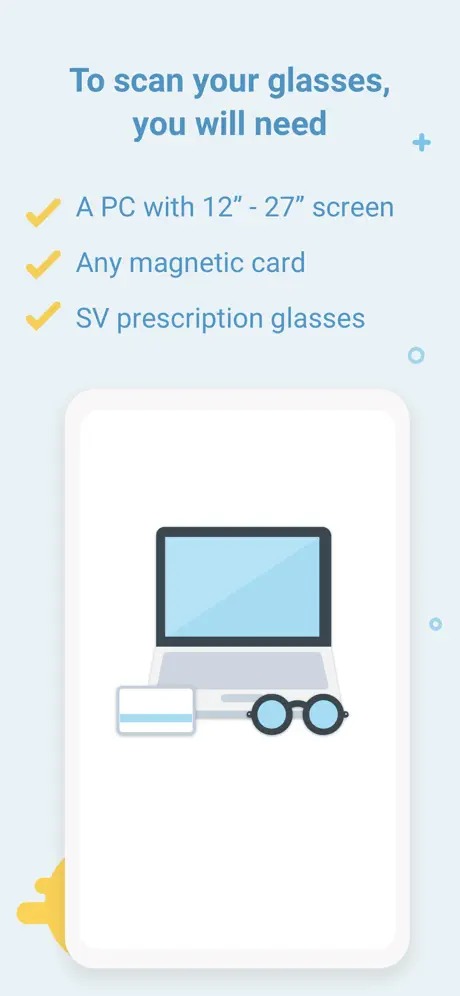 The program has rapidly working algorithms, which will give you a result really fast and nearly ideal to the right one like a real doctor.

Pupil Distance Meter Pro | Accurate PD measure
This is another app, where you can check your pupil distance and depend on that information choose the best glasses or lenses. The app has a story of the checks you have made in the exact period and the difference between the first check and the last one to see how it is different and what progress do you make in it.
After checking your DP you can look for glasses straight in the same app. Look how it might be looking on you and how would it influence your vision.
Maybe it is good for your DP, but you do not like the form of it and want something else, so it is comfortable to find the same glasses for your eyes, but with a different style and form. Choose the glasses like a mask on your face and look for the best.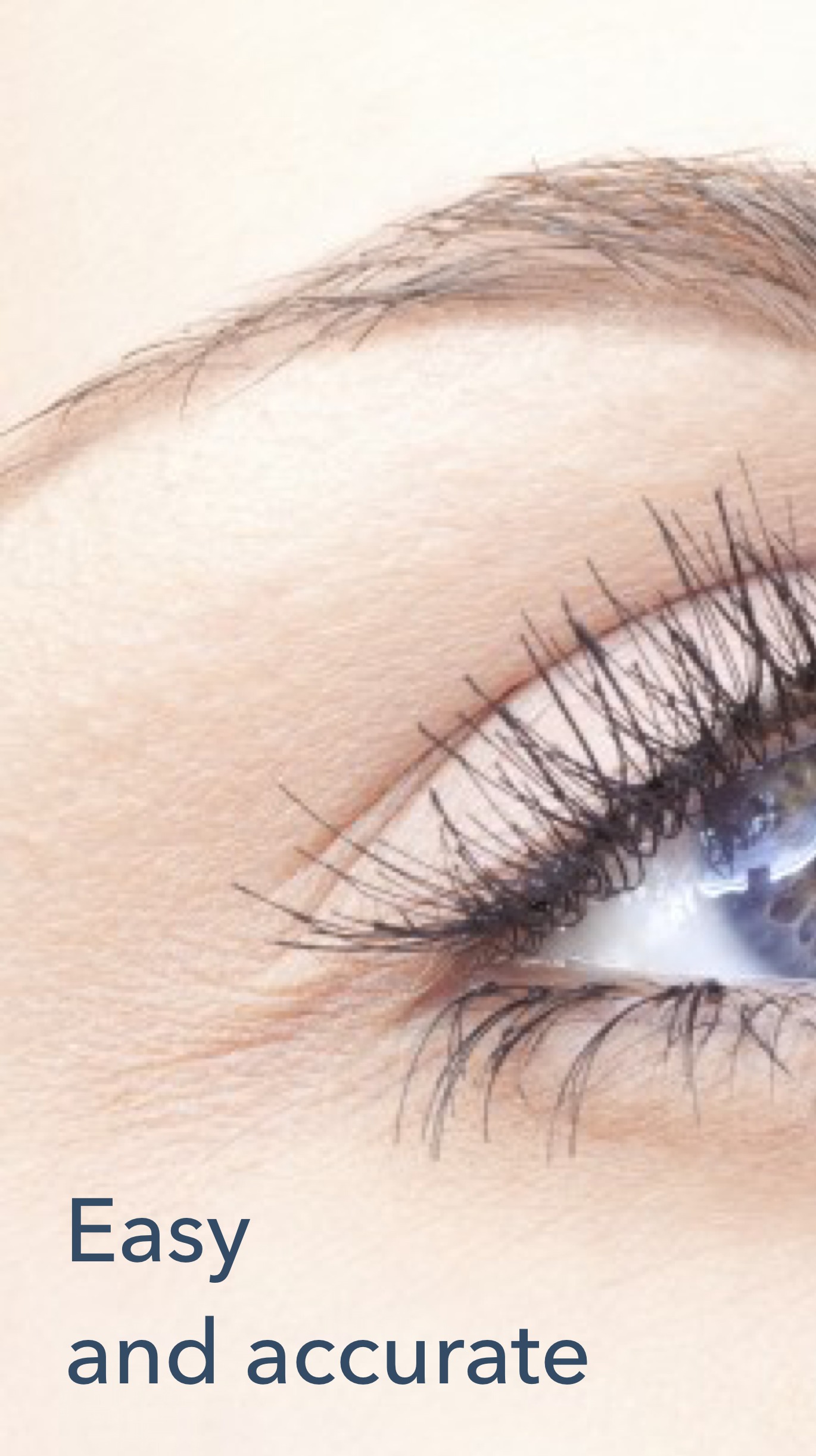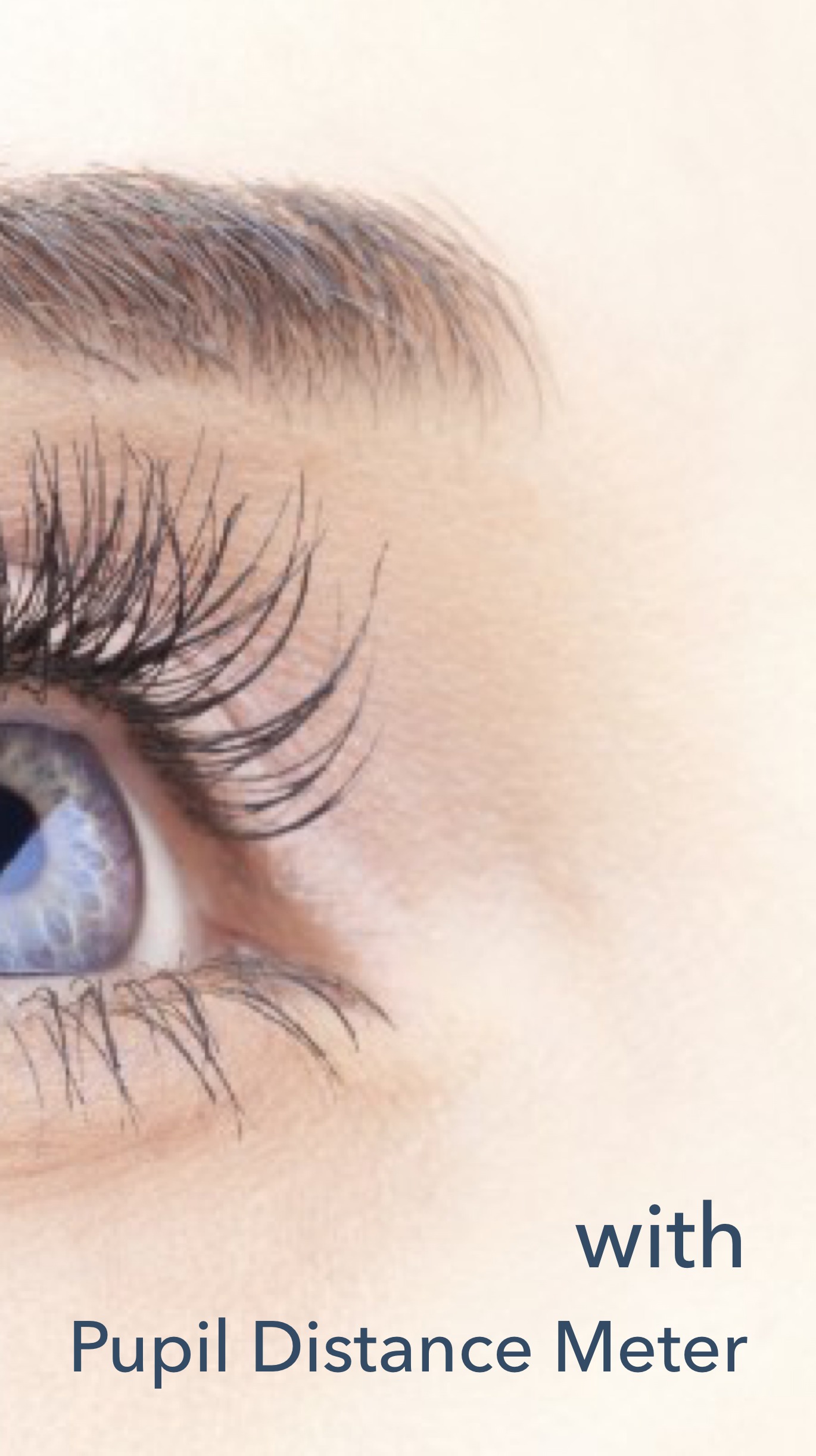 In the app, you can store your medical indications and glasses. To always check your eyes and have a copy of your glasses to buy new ones if you have lost the previous ones.

Pupillary Distance Meter | PD Camera Measure
The next really good app is "PD Camera Measure", this is another perfect one to measure your Pupillary Distance. Here are other ways to measure it. You will need a magnetic card or a ruler with a markup.
It is so easy to take the front and the rear photos of you and your friends. And then you can save the layout in the gallery to send it to anyone or to show it in a glasses shop to order personal glasses or to choose from available. The app provides the accuracy of measurements up to mm and has a zoom function to zoom the photo you took.
The company creator is fantastic and they have a lot of more tech apps with the measuring. Including the other good programs for choosing the glasses and measuring your DP.
So if you have any problems with the eyes or want to choose some good glasses. It would be great for you to check their website and see the other stuff they made and how can it be helpful for you.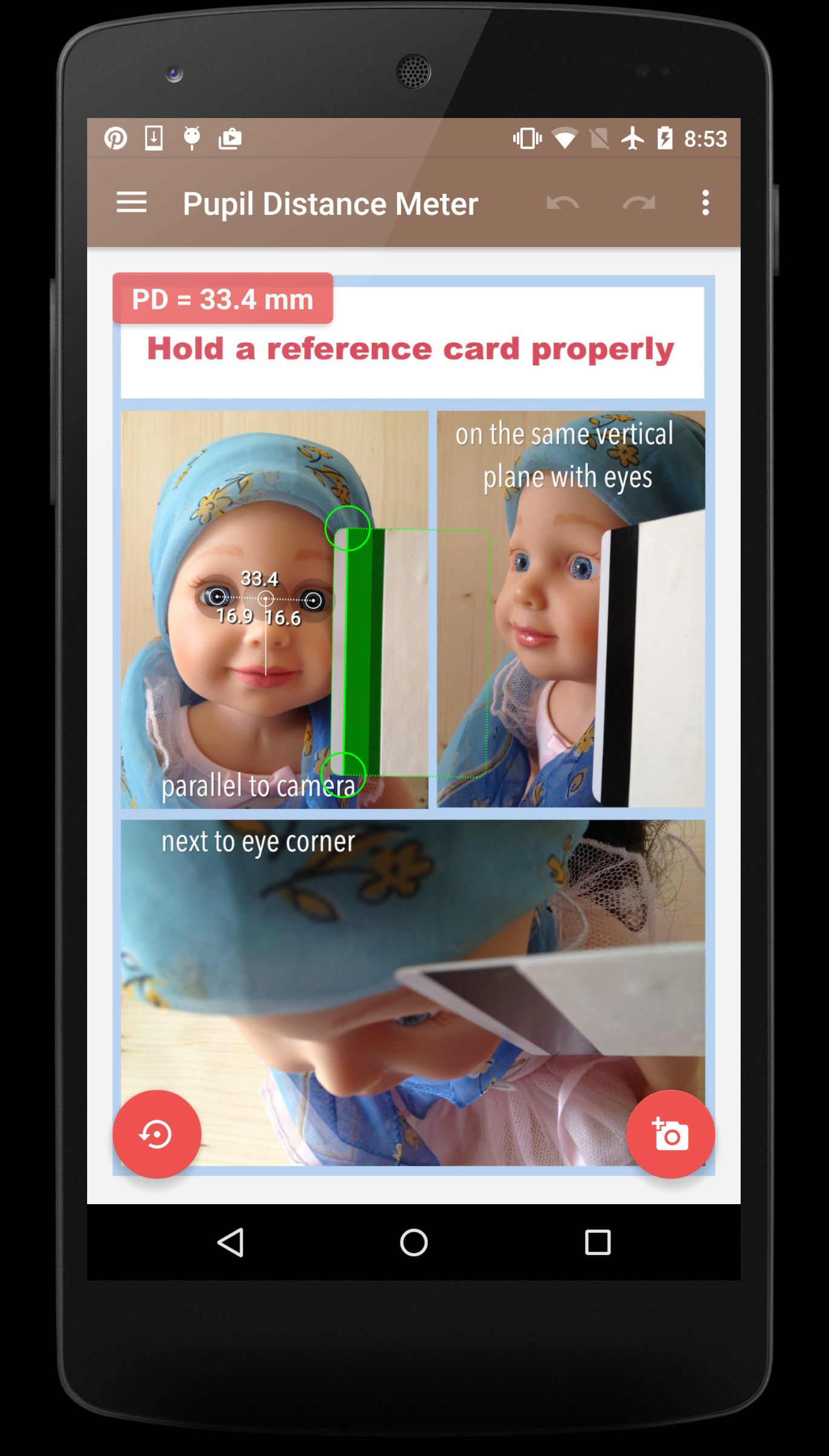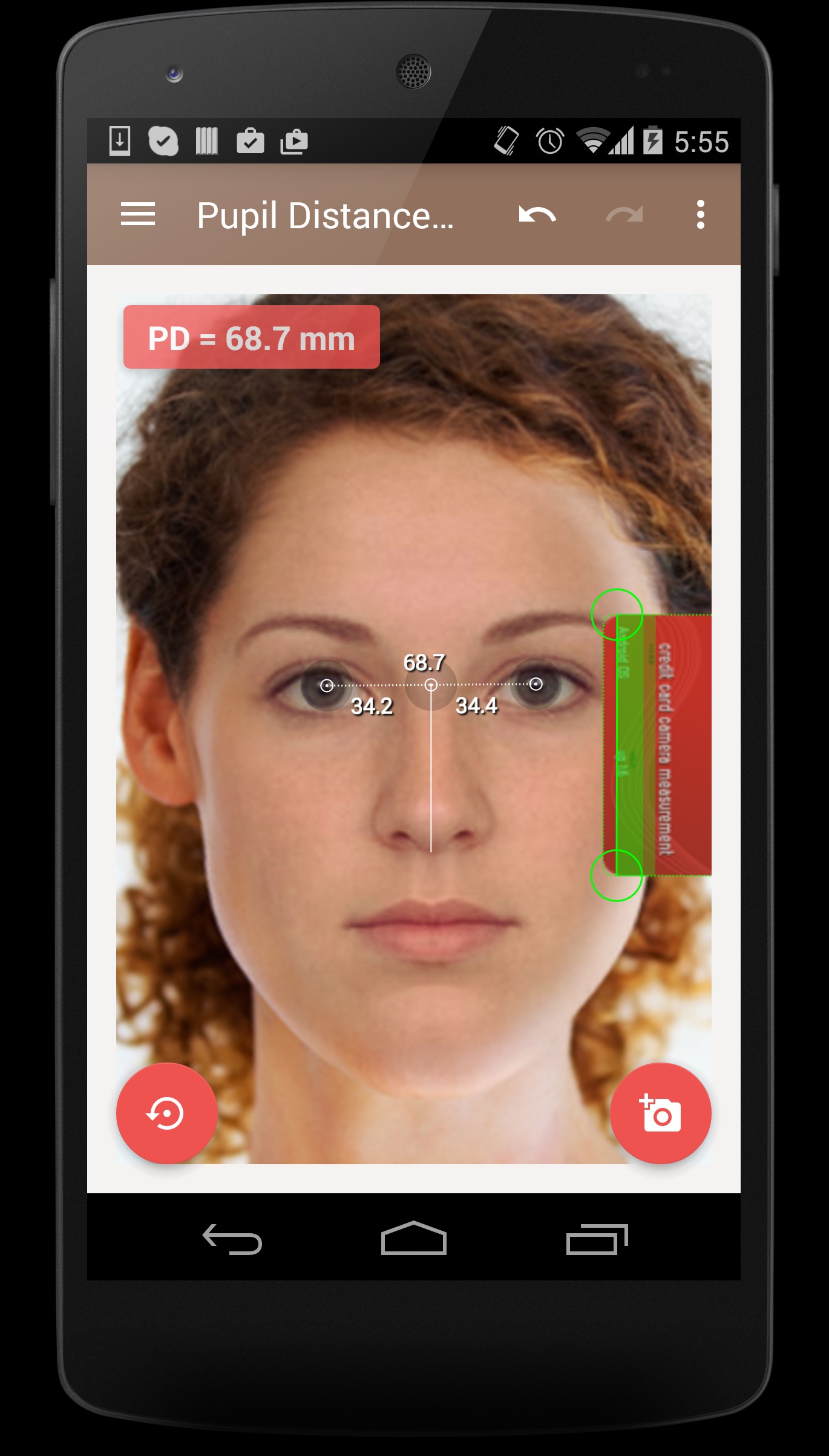 The team of developers is trying hard to make the best for their users. To listen to their comments, reviews, and appraisals. This way if you still have any questions or want to give the developers your idea you can write their email.

You may also like: 7 Free Eye Test Apps for Android & iOS
Ideofit: Glasses and Sunglasses try on
Ideofit is an app that allows you to try on different kinds and shapes of glasses from the comfort of your own home. You can easily choose the accessory you like and then go to the store to buy it.
This program will find the best glasses for your face shape. There is no scanning, here you direct the mobile device to yourself and the process goes on. What's more, there are a huge number of frames for your face, all of which you can try out and find something new for yourself.
Place your glasses at the level you wear them in person. Take pictures of yourself and send images to your family and friends via social media. Browse through the entire assortment of products presented. You can edit the filter here.
For further shopping, you can go to Amazon and make a purchase there. Look at your favorite brands like Versace, Gucci, and many others.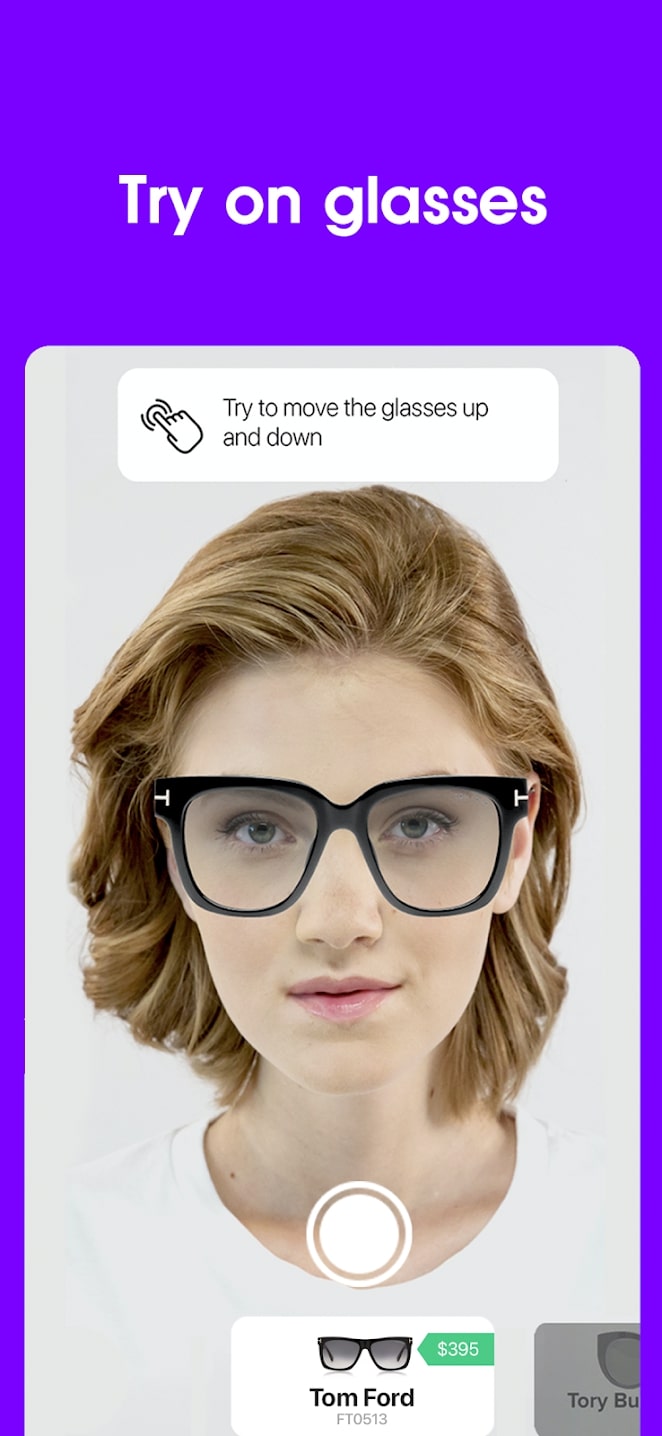 By the way, this program has augmented reality technology, which helps you to choose good glasses for you more correctly. Ideofit users like its interface and quick access to buy items. Download this app and keep track of your style.


My Face Shape Meter match and try eyeglass frames
One of the best apps on the list is "My Face Shape Meter match". It would give you a full layout with the grid of your eyes and the face. You can take a photo of your face and inflict the contours of your face. And then just press the button and it would give you a result.
It is always better to take a photo with a neutral facial expression as the other expression can influence the results and give you the wrong one.
This is another paid app, but for only $2. And as always it would be better than the real inspection with the doctor. Better in the case of the cheap price, comfortable and fast using with the result and you will get the ability to measure it any time and how many times as you want, because you pay it once and use it always.
After measuring your glasses you can look for some shapes of the glasses right in the app.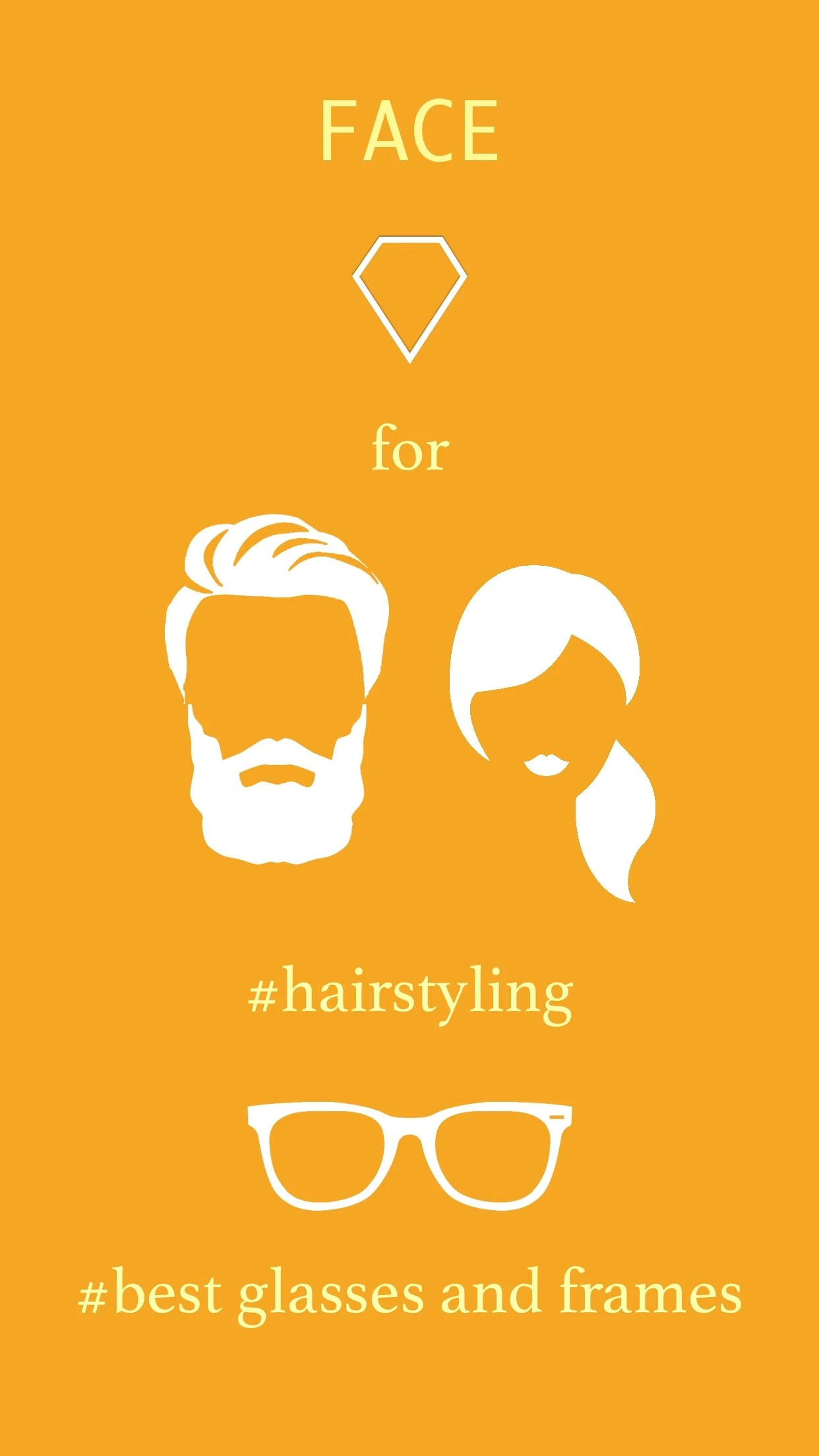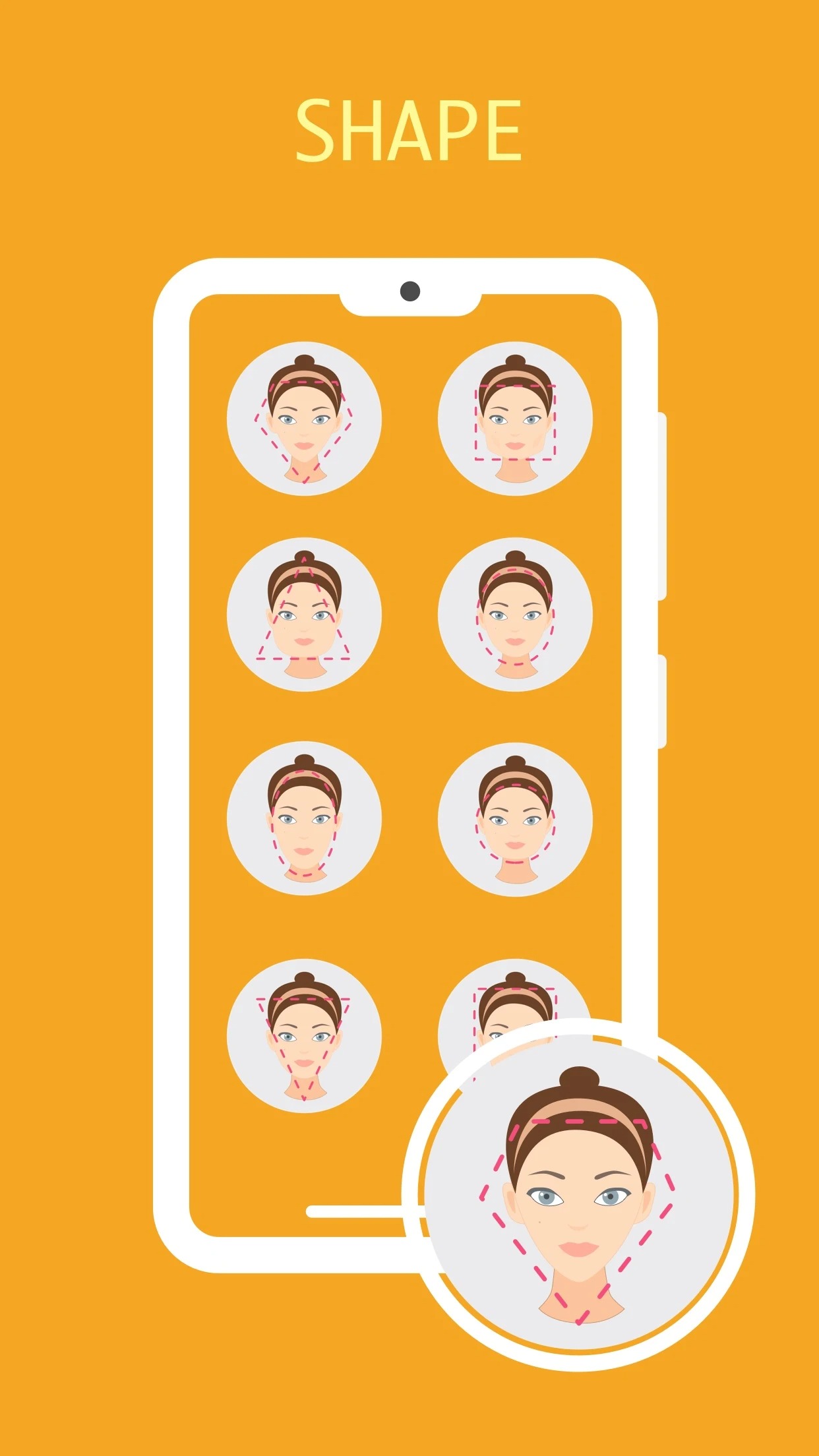 And the other thing is that this is another product of Vistech. It is practically the same as the previous in the meaning and the user, but it has the other way to measure your DP and so this why they made the other way to give their users the choice and they could choose the tool, which is more comfortable only for you.

Glasses Camera
The next app is more for choosing the glasses from the lots of various glasses starting with the similar classic glasses for your better vision. There would be with the same colors, but with different shapes or on the contrary to choose what would be looking at oneself. The next glasses are fashion and sunglasses.
You can use this app to take photos and simply add the glasses to the photo and post it a social media. And to save it to the gallery and then compare it with each other to choose the better.
In addition to the good photo, there are many photo effects to add to the photo. You will find brightness, contrast, saturation, and sharpness filters in the app to set them yourself. And also at the top of all, you can choose a hairstyle for your photo to change your appearance and maybe you will change not only your glasses.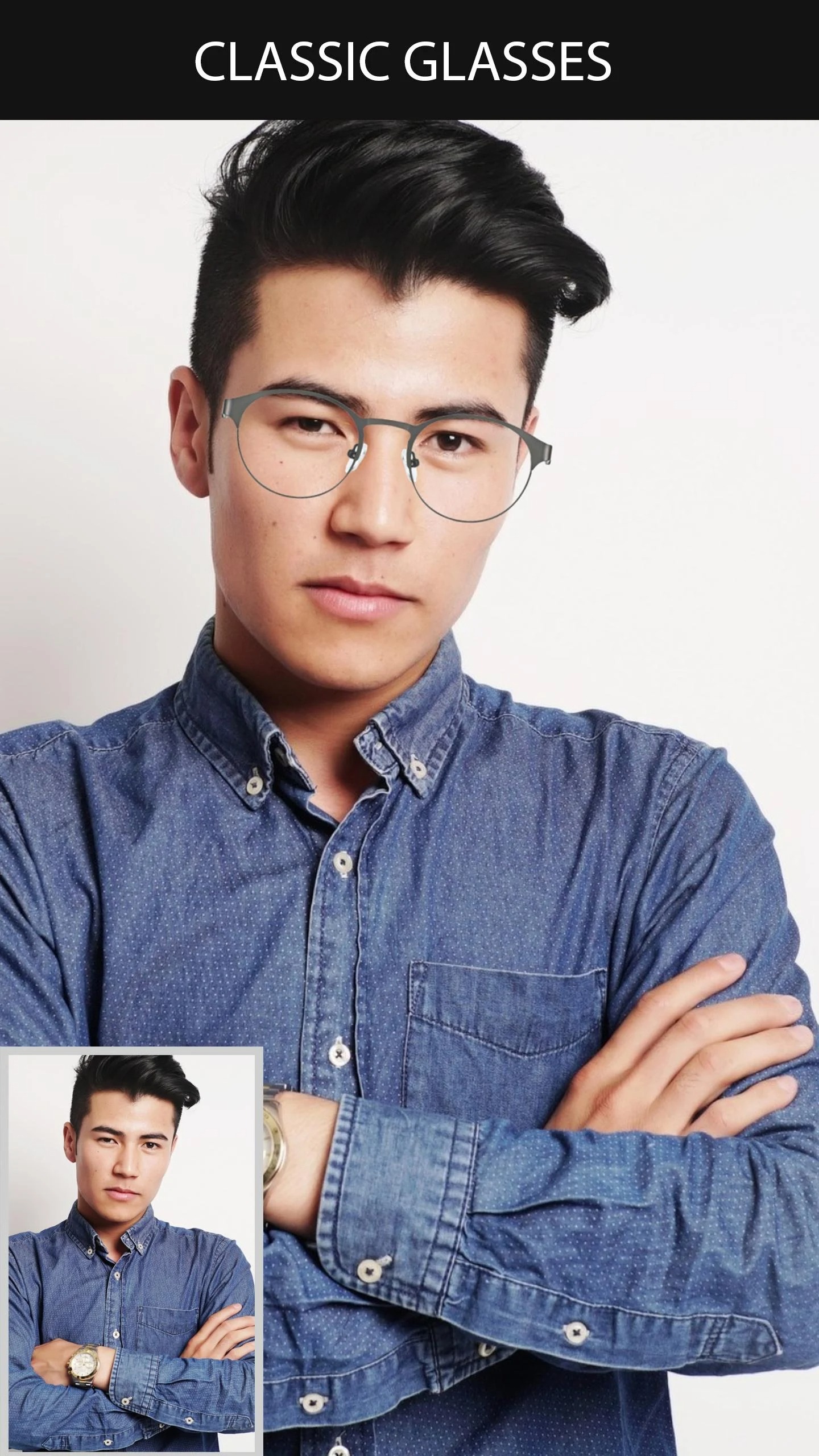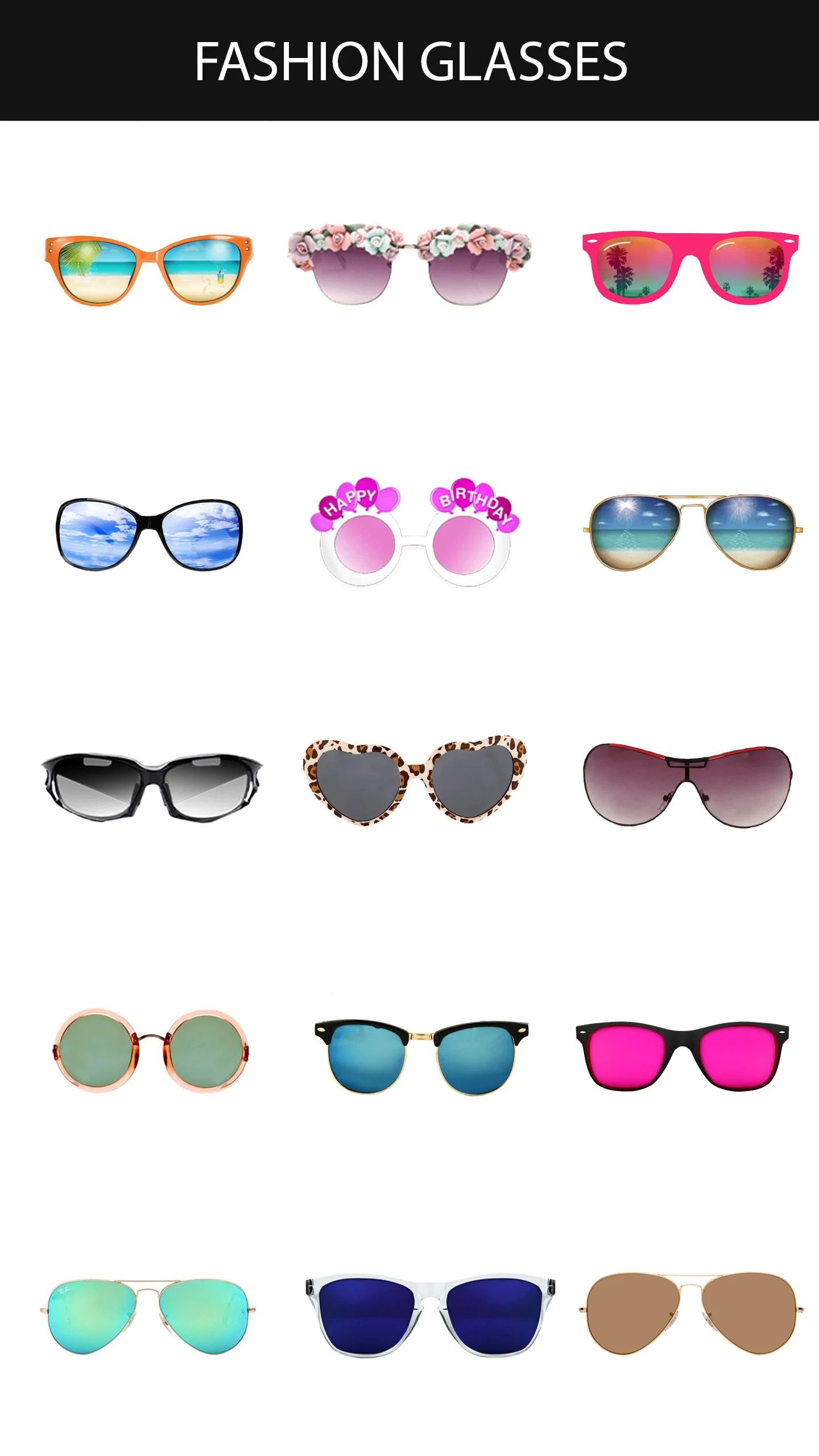 Be a stylist yourself and make your fashion. Zoom, flip, adjust and rotate the photo as you want. Save and post the photos from an app, or set them as your wallpapers and enjoy your cool photos. So there are lots of abilities and possibilities in this app and you will have a good time spending there.

You may also like: 11 Free Pupillary Distance Measure Apps for Android & iOS
Glassify Try On Virtual Glasses
The last app in our review is "Glassify Try On Virtual Glasses". The app is like the previous one to choose the better-looking glasses for you or to make funny photos. This app would be more professional and here you would be able to select your face shape and the program would help you with choosing the photos for you.
There are tons of nice classics and sunglasses, so you would have a list to choose from. In the catalog of the glasses, you are going to simply start with their shape and then go to the different colors, shades, tones, and brightness of the spectacles.
It is really easy to save the photos in the gallery and share them with friends. Furthermore, the app has a proper comfortable gallery, where you can view the pictures, change them. It also has a different view of the photos and you can choose the grid view of the photos, where you will have a lot of them on the screen.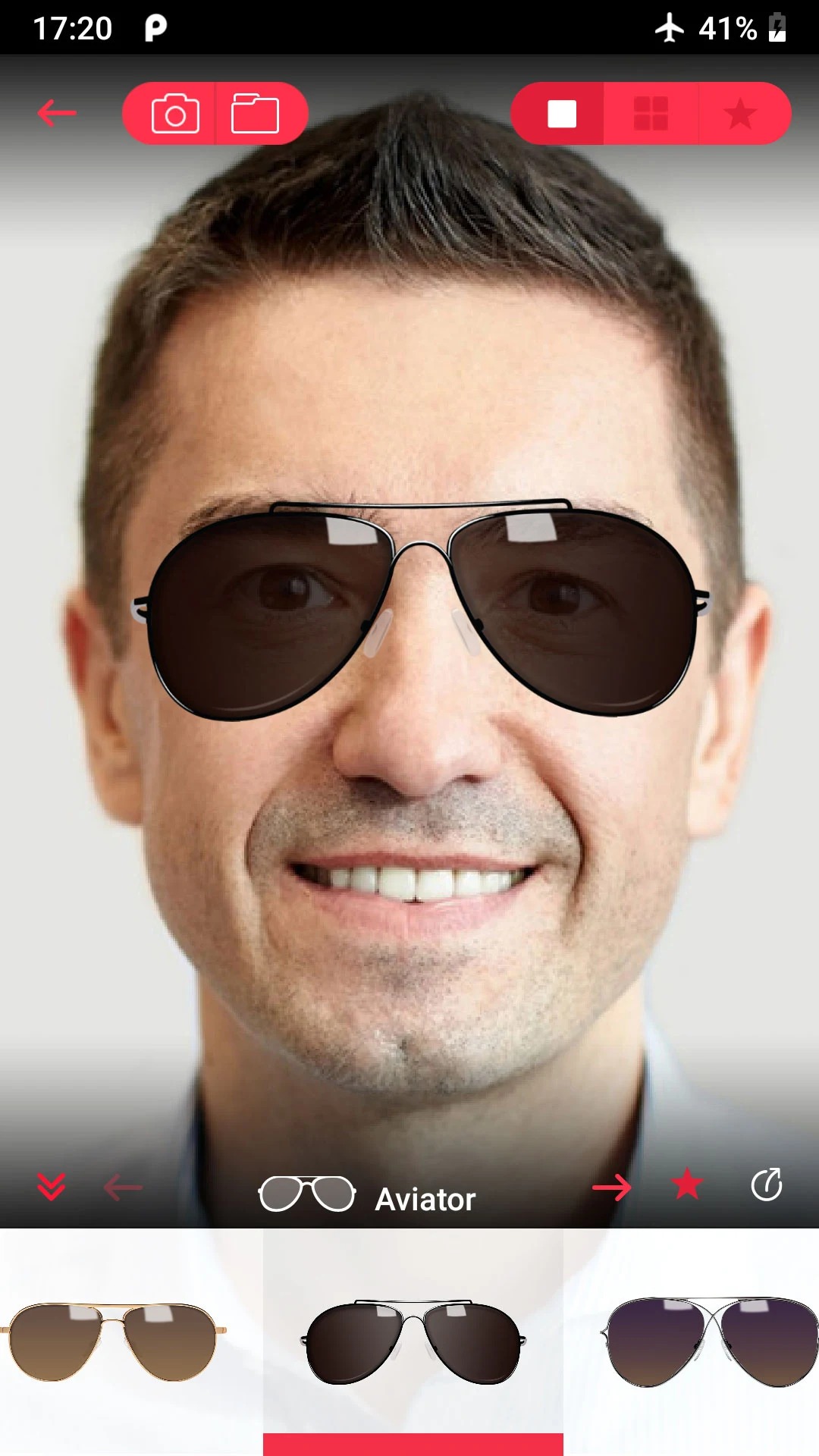 It has the single-mode, where you would see only one photo and you can leaf it. And the last mode with the start means that it is a favorite list.