QR codes have become widespread, as it is a quick and easy way to share a large amount of information or a link to the source. Since almost every person today has a profile on a social network, these platforms have become the main way of communication.
It used to be that everyone exchanged their phone numbers. Now everyone sends each other links to their Instagram, Telegram, and other platforms.
To make this process easier, use QR codes, which can be automatically generated with the help of special services. In this review, we have collected the best free apps to create social media QR Codes on Android & iOS.
Also, at the end of the article, you will find information on how to create a personal code directly in Instagram, TikTok, and Telegram apps. Keep in mind that their functionality is limited. So, if you want to create a unique and unusual QR code, we recommend you give your preference to special apps.
If you have an active profile on any social network, then you may need one of these best social media content creator apps for Android & iOS.
QRTiger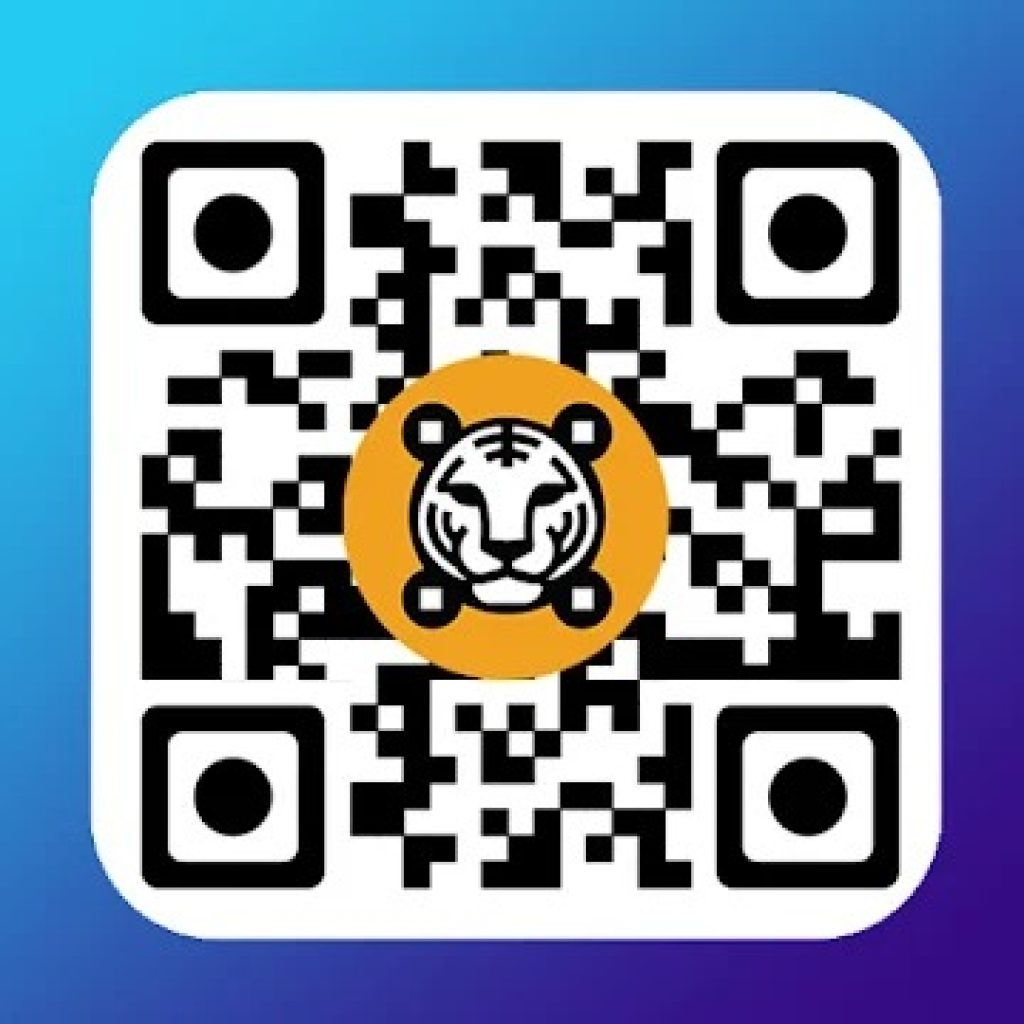 QRTiger is a platform where you can scratch your code. Thus, with a QR code, your article will contain more information and it is really handy to point your phone and read the text.
This app is really indispensable in the modern world. It is possible to choose a cool design and please both you and other people. The bright look catches the eye.
If you work in a well-known company and need to present a good report, you're welcome! Find something you like and create it. Moreover, you can manage many sites and make everything in one place and in plain sight.
Furthermore, you'll be able to find out about products in hypermarkets right away. By pointing to your smartphone, all the information will pop up for you. You won't have to retype anything, you'll just create everything here.
By the way, others can keep track of how long ago they saw your code and looked at it. The interface of the program is awesome and there's a huge variety of colors for the logos.
You can edit your work if you want. You'll find a lot more for yourself here. Put all your thoughts and ideas out there.


You may also like: 11 Best Apps that Block Social Media (Android & iOS)
QR Code Generator – QR Code Creator & QR Maker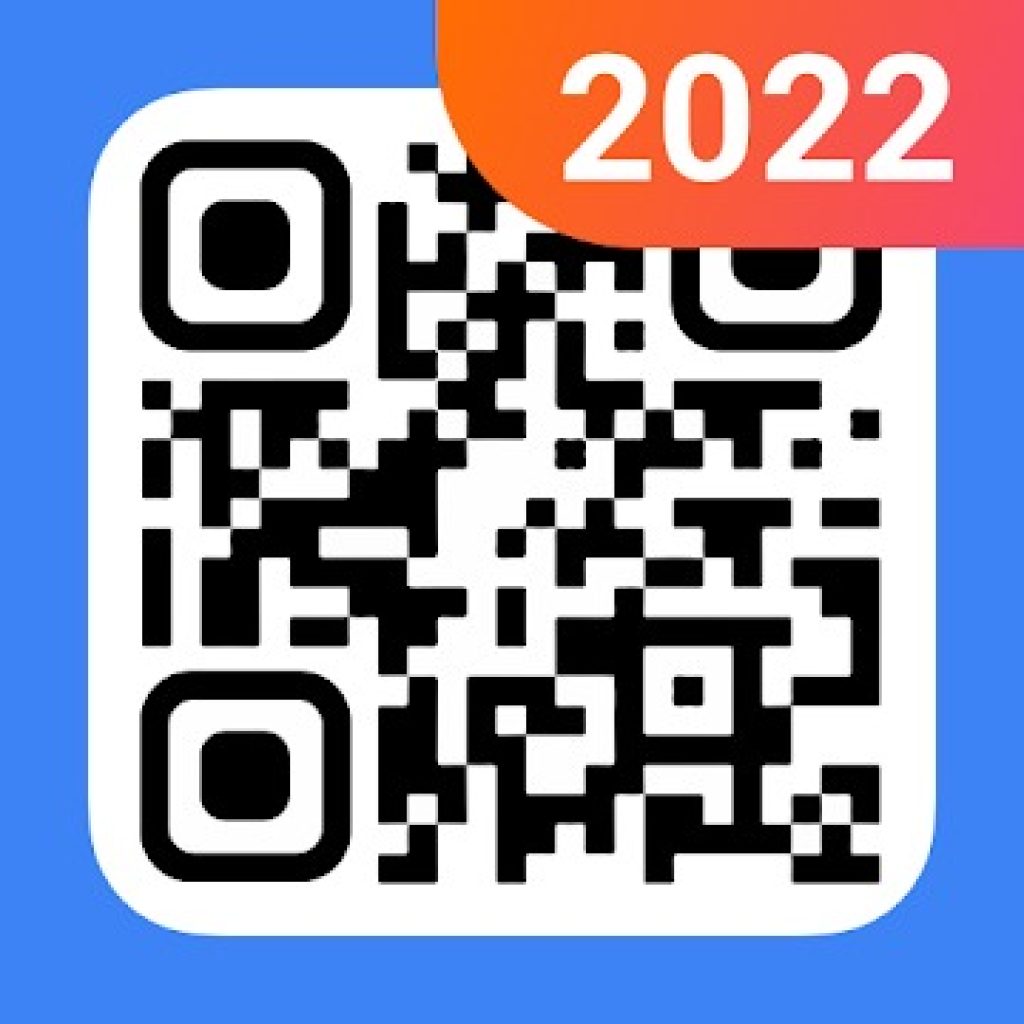 QR Code Generator is an app with which you can make a scan and get the necessary information. The app is great at picking up and giving out what you need. See those black squares on packages, stands, and other places.
So what can you do here? You create your own code with a design you like. Add such an addition to your page on the social network. There are many functions for creating QR codes.
Choose frames and decorate photos with patterns. You will be able to insert squares into your work. Moreover, it will not be difficult to save the code. Build a whole collection of your works! Create codes quickly and most importantly with high quality.
This app is really widespread among young people because they are the ones who are engaged in such interesting activities. In today's world, more and more people are scanning information. See the codes from different apps.
Something you can add to your masterpiece. Add a story or introduction to further present the QR code. This is really handy and takes up little space. Just click on the code and all the information is in front of you.

QR Code Generator & QR Maker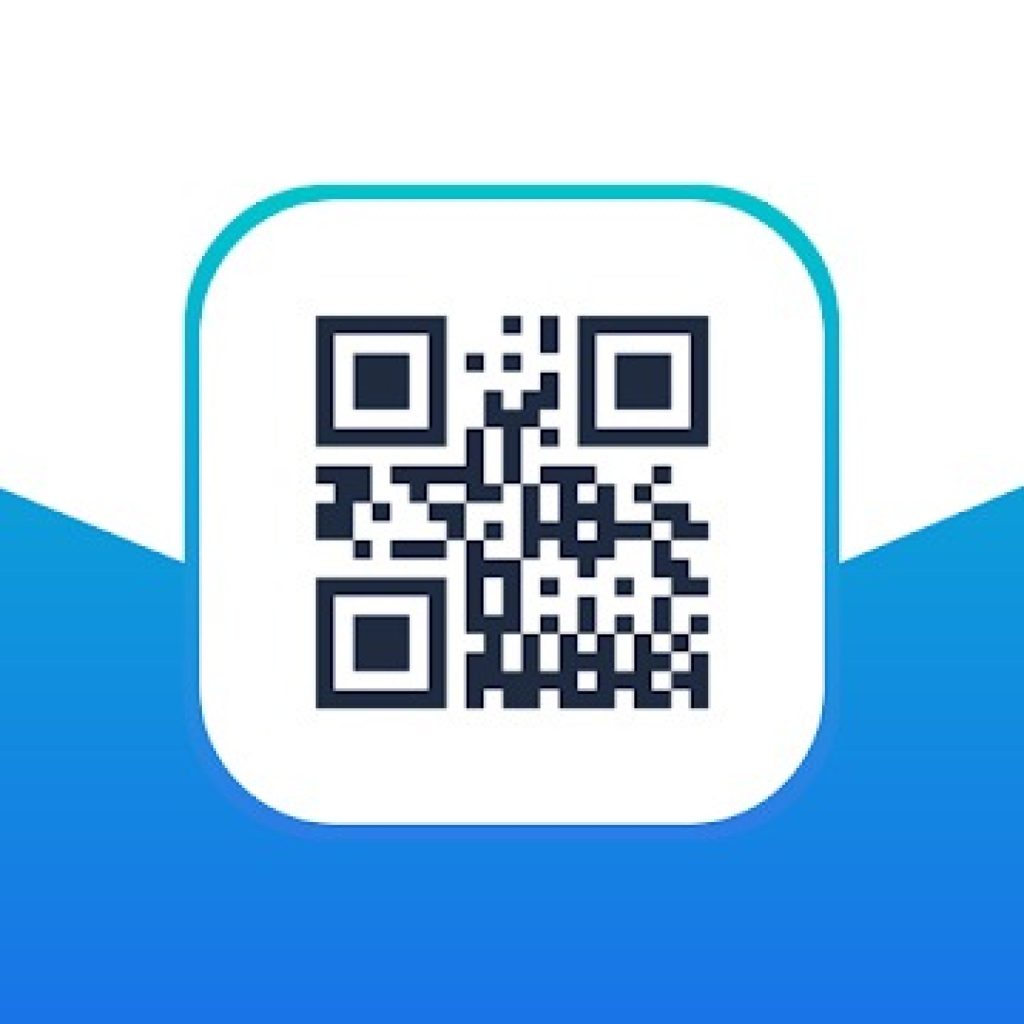 QR Code Generator & QR Maker is a program that creates codes by which it will be possible to view information. This code is a thing, which contains a lot of useful data.
All you need to do is to point the phone to the QR code and wait until it accepts the request. If you need to create a quick link to your social network, this service will help you. There are no ads and it is a big advantage of this app.
Generate codes and put them where you want. This program has a lot of features. The app can be used where and when you want, you can not use the internet, and also can be included in flight mode. Everything you've done can be collected in an app folder.
Moreover, it is possible to create an account and there put the work. Codes are now at the peak of popularity and many people use them. Squares take up little space but contain enough information.
Download QR Code Generator & QR Maker and enjoy your work. The interface is user-friendly and the graphics are at a high level. Recommend this program to your relatives and friends. Make it easy for everyone to read articles and news in a certain new format.

QR Generator Pro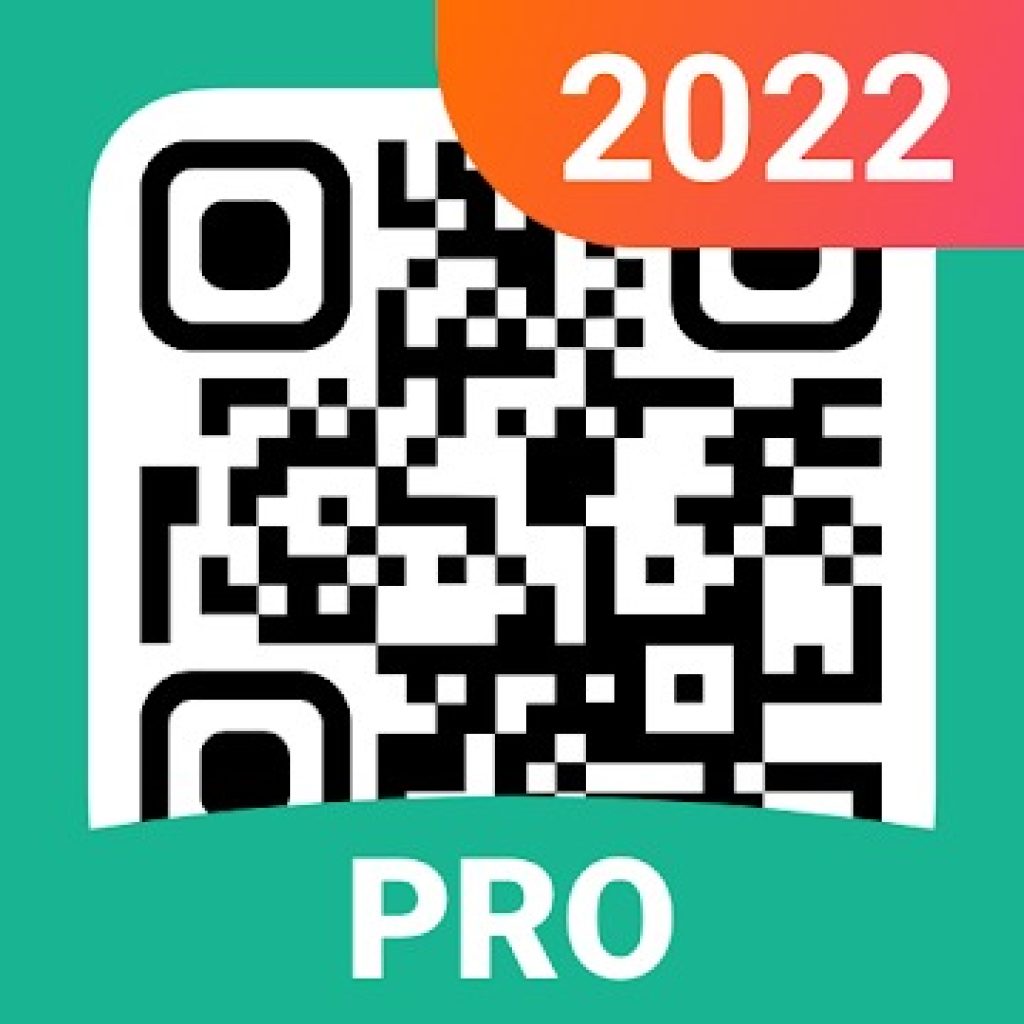 QR Generator Pro is an app that provides all the features to create your own code. You will be able to create codes with any information inside. It is not only useful but also fascinating.
This app has a huge number of features and thus QR codes turn out great. Take a look at other users' works and take something into consideration. Moreover, the barcodes can be modified in the settings.
You will also be able to generate all information and not lose anything important. Besides, there are cool effects to decorate your work. This is a nice prize for customers. Create codes for Instagram, various websites, and other sources.
Add interesting features to make the result unique. Remember, this is where you can let your imagination run wild. Make masterpieces for your work company and just for yourself. Such an activity can be a great hobby which you can earn in the future.
Get creative with logos and texts. Do not forget to save all your work, then you can make a whole folder of them. Read the full instructions that come with it.
There is nothing difficult about the app. The controls are accessible. The activity is really interesting and addictive. After a few jobs are done, you'll want to do more!

You may also like: 9 Best Data Transfer Apps Between Android & iOS Devices
QRky
QRky is an app where you can create QR codes for different purposes. This program allows you to create work in a short time, the main thing is to work hard and put in all your efforts.
Do you need to create something unusual to share a link on your social network? You should definitely download QRky. You can use such a find everywhere.
Encrypt your phone number, social networking data, something available only to certain people in the code. If you need to save your work, no problem. To generate a code, you need to have such a feature on your cell phone.
Pointing the device automatically, the code is read and all the information appears in front of your eyes. Is there a code in the image that you want to read? Open the app immediately and find out the information.
By the way, the front camera is also used for scanning. It's very handy. Moreover, there is a dark theme. Everything in the app is arranged in a convenient way and you shouldn't have any questions when using it. Choose what you need and also insert notifications for updates.
Everything is private so you don't have to worry about the data being shared. Everything in QRky has been thought out for detail so that people are comfortable to use.

QR-Code Generator & QR Creator
QR-Code Generator & QR Creator is a program that will help you create a special code. Use such a thing to send your link to your social network profile, to read some sites that show this symbol.
You will be able to customize it as you like. Moreover, such codes are popular at the moment in the world. When you click on the black icon, the text or symbols that have been put there will immediately pop up.
Moreover, there is a template, with its help you can make a masterpiece step by step. Send QR codes by text message to someone or put them on websites. This way you won't have much text, for example in a presentation, some elements will be in the code.
Do your work for presentation and amaze others with modern technologies. By the way, so that the notes do not take up a lot of space on your phone, save all the entries in these squares.
You will be able to choose more images from the gallery and scan the code in the app. There is nothing complicated here. If you follow the rules, you'll get it right. All sizes, fonts, and other things change in the settings.

You may also like: 10 Fake Social Media Generator Apps for Android & iOS
My QRCode Generator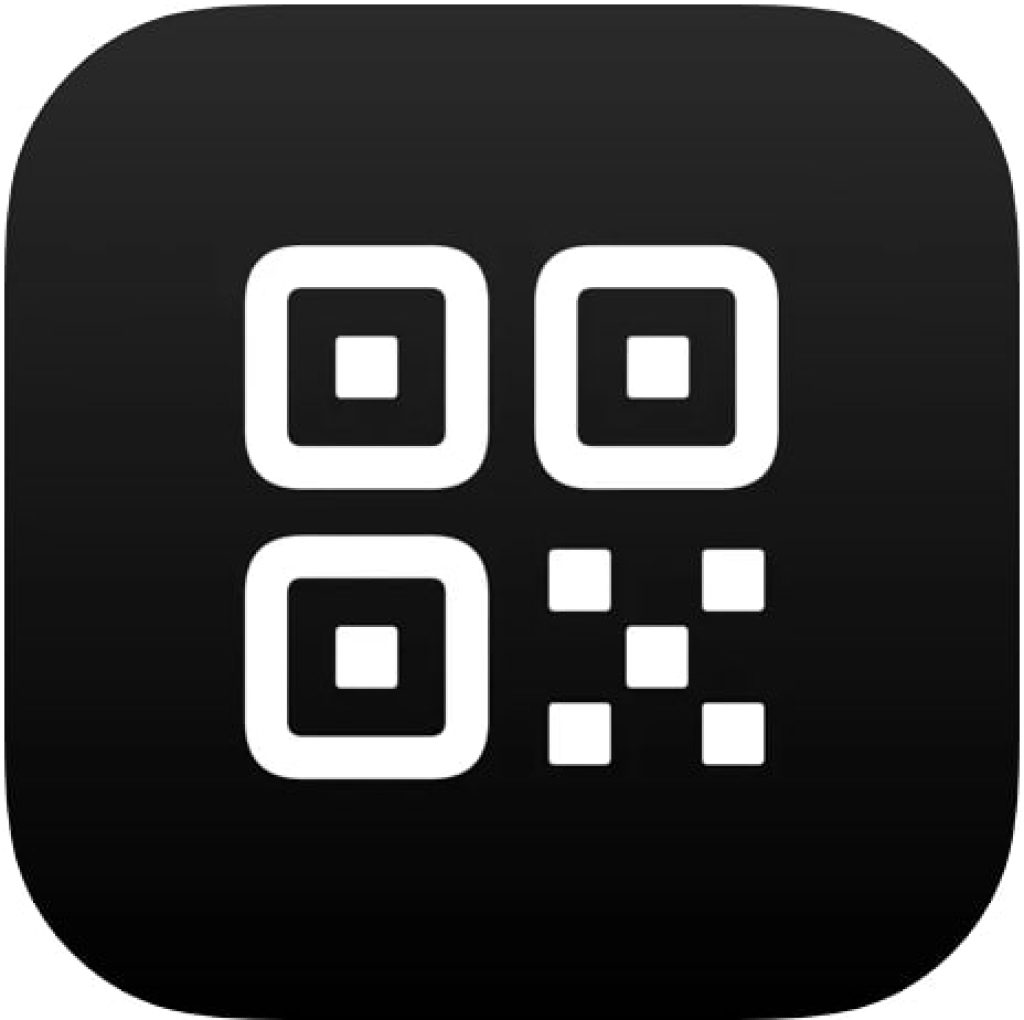 My QRCode Generator is an app that will give you the idea to design a lot of information in one place. You will be able to use black code for more information inside.
Do you need to supplement your work with useful information or make inserts? Use this code and everything will be top-notch! To open it, you must have a special recognition sensor on your device.
The QR code is recognized in seconds. Quickly open the information and see the main thing. You will be able to make a code for your account, view your bookmarks, and much more.
Besides, it's worth adding that you'll be able to create an unlimited number of barcodes. Send news to employees in such a plan, let clients read the important stuff. If you lose what you've written and uploaded, don't panic, everything you've written before is saved.
Go to the saved ones and find what you need. By the way, you can check the downloaded code quality. Generate the files and don't get confused by the volumes.
Check if everything is as you would like it to be. Download My QRCode and recommend the app to your friends. Make your job easier and don't stress others.

We've also prepared a short tutorial for you that will help you create QR codes for some social networks using built-in tools.
How to create a QR code for your Instagram profile:
1. Open Instagram and go to the tab with your profile.
2. Open the settings bar in the upper right corner and tap the QR Code.
You can select the style and background of your card. There are smiley faces, colors, and selfies options to choose from.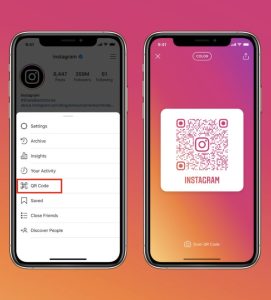 How to create a QR code for your Telegram account:
1. Go to Settings. Check to see if your username is selected. If not, set it.
2. After that, a QR code icon will appear in the upper left corner.
3. Go to the section and select a picture design.
The QR-code can be shared on social networks, messengers, or sent directly to Instagram stories (if the app is available on your device).
Similar QR codes can be created for groups, channels and bots: to do this you need to go to settings of the selected option.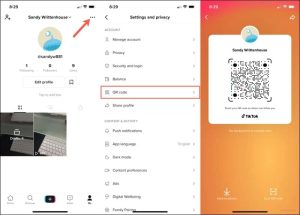 How to create a QR code of your profile in TikTok:
1. In the bottom menu, switch to the "Profile" section. Then click on the 3 bars in the upper right corner.
2. Go to the "QR Code" section. Here is the QR code, which when scanned will lead directly to your TikTok account. Of the settings, only changing the background color is available.
Note that from this section you can download the code to your phone, send it to various messengers and social networks.