5 Best Apps to Watch Hockey Online on Android & iOS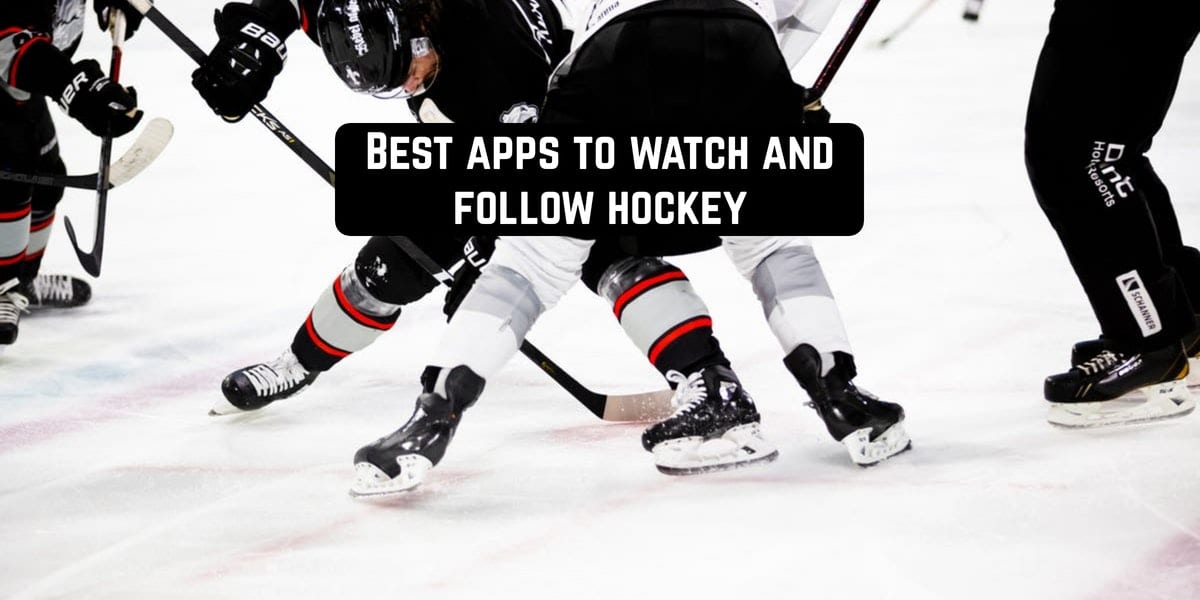 Are you a true fan of hockey? You want to follow your favorite team, always be in the middle of the action but don't have the opportunity to do so? For these purposes, there are applications that can be used to monitor your favorite sport.
You may also like: Top 8 sport video analysis apps for Android & iOS
You can use them to keep track of news, matches, schedule, and match results of your favorite team. For your attention, here is a list of 5 applications for such purposes for Android and iOS.
NHL.tv
The official application for employment with the NHL is to some extent an obvious choice. It includes a variety of materials, including schedules, news, bidding, editorial articles, assessments, and much more.
It allows you not only to monitor the results of all games but also has a reliable notification system, with which you will never miss a single important event.
NHL.tv also offers the ability to listen to match broadcasts, and you can get access to video for a fee. The app also provides a news feed for a specific team if you want to follow only one team. The app is a bit clumsy, but there are no major problems.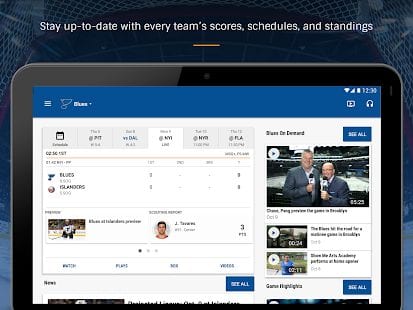 You may also like: 7 Best apps to watch basketball online on Android & iOS
watchESPN
The free WatchESPN app lets you keep track of sport anytime, anywhere on your Android or iOS device. The app provides a wide range of streaming capabilities and access to teams' schedules, match results, and so on.
You can add your favorite teams and leagues to your favorites so that the news feed displays them right from the start. The news feed changes with your preferences and you will never miss the news about your favorite league or team.
You can also watch the latest videos about events on demand. If you don't have the opportunity to watch the matches, you can always listen to the broadcast of the matches.
Check also: 7 Best apps to watch Formula 1 live
Watch.Hockey, THE new digital home of hockey
This application is an indispensable auxiliary program for all hockey fans, players, and those who are just trying themselves in one or another hockey role.
By signing up for this app, you can watch and enjoy a huge library of hockey game recordings as well as live broadcasts directly from hockey games.
There is also a special tab in the app that publishes the latest news in the world of hockey. This feed adjusts to your tastes and preferences, giving you information about your favorite hockey leagues, games, and anything else that interests you most.
In this app, you'll find live match coverage from top international competitions, including the FIH Professional Hockey League and FIH Hockey World Cups. You can read blogs with game scores, commentary from professional athletes and presenters.
The app publishes standings of all competitions, teams, exclusive hockey videos where you can find game highlights, replays, archive footage, interviews with players and referees.
There is a very handy filter of news, and what that news covers. The app publishes hockey news from around the world. For the most dedicated fans, the app has a trending content feature.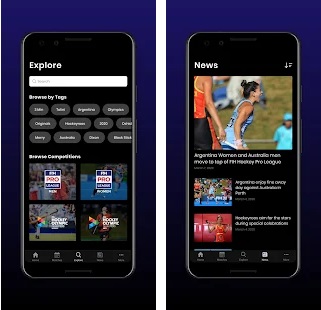 Yahoo Sports
This application impresses with support for real-time updates. It allows you to get instant access to the latest news, match results, team information, and statistics.
There's also a highlight feature from all the matches in case you haven't had a chance to watch your favorite player score a goal 1 vs 3 on the enemy's half.
Yahoo Sports also supports Fantasy Sport. Thanks to this, you can assemble your own team of real professionals to compete with other players and their teams. The daily competition will keep you at the heart of professional sports events.
In addition, the application has a convenient interface and many other features that will allow you to comfortably follow the events happening in this hockey season.
You can also check: 15 Best apps to watch TV shows for free on Android and iOS
theScore
This application has everything you need to always be in the center of events from the world of hockey. The news feed will keep track of your favorite teams and leagues to give you the most important information every day.
There's also a public chat feature for matches, so you can have a conversation with all the fans around the globe. In case you would like to discuss hockey with someone in person, there is a personal chat room.
In the application, you can find all the information about recent events from the world of hockey. Journalists, stars, and fans always have a story or two that they want to share with the rest of the world.
In addition to hockey news, you get information from the world of football, basketball, and other sports. If you are also interested in sports other than hockey, TheScore can be your new reliable source of sports information.
We hope that after reading this article you and your friends, who are not indifferent to sports, will forever solve the issue with staying aware of the events taking place in the world of sports.