Have you ever wondered what animal species you've come across? Then keep reading this article!
We've made a list of the best animal identification apps for Android & iOS you could try. This app lets you recognize birds and animals with a few simple steps. And once that is done, you'll get an in-depth description of every species along with some fun facts to know. Some of these apps let you identify wild animals, and others are dedicated to pets, so there's something for everyone. Take a look!
iNaturalist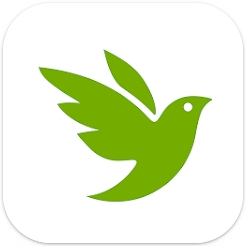 Let's start with an animal ID app that lets you recognize tons of animals. The app was made in collaboration with the California Academy of Sciences, and it offers in-depth educational info on all the species.
The mechanics are pretty simple: you may rather take a pic or load one from your gallery. Then, the app will determine the breed and give you a description card to explore. The card covers the animal's habitat, fur, and eating habits, and it also tells you if the animal is potentially dangerous to humans.
Plus, you'll get to look through a massive dictionary with thousands of species to read about. The dictionary comes with a search bar to look for specific species with ease. You may also use a notebook section to log your observations and toughs right away.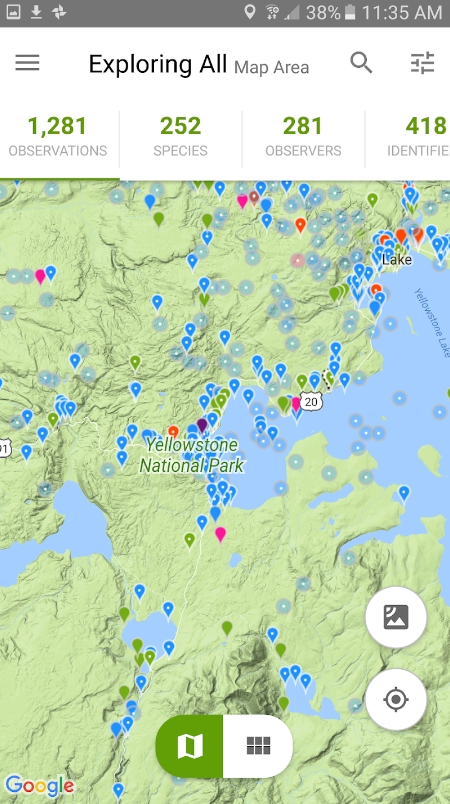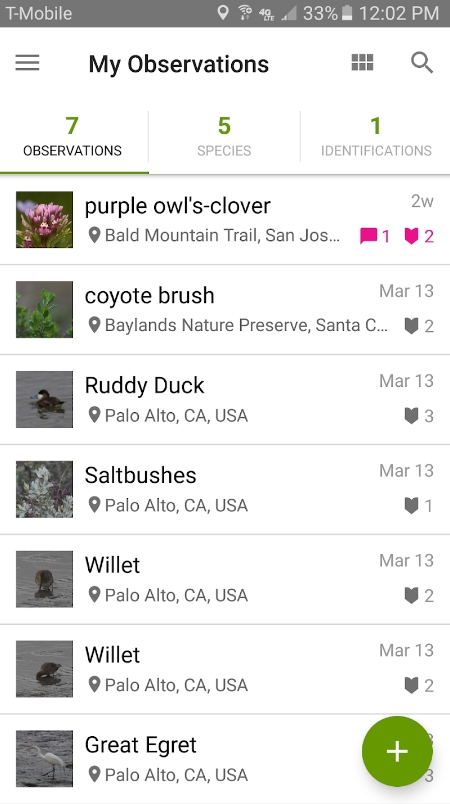 You may also like: Best Fish Identification Apps
Mammal Identifier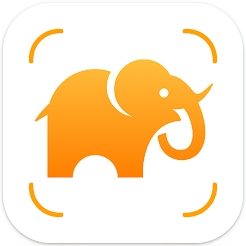 If you want to learn more about mammals from all over the globe, this app may come in handy. It lets you determine animals you cross paths with, whether it's in the zoo, on a hike, or wherever else. The app works for the mammals you may meet in the wild and the pets as well.
With this app in your pocket, you'll get to recognize every cat, dog, or mammal you see in secs. It uses AI technology that increases the accuracy of the results.
Once the breed is captured, the app gives you a full-on encyclopedia to explore. It comes with in-depth data about the animal's common habitat, traits, feeding prefs, and much more. And if you'll determine a wild animal, the app will tell you how dangerous it may be.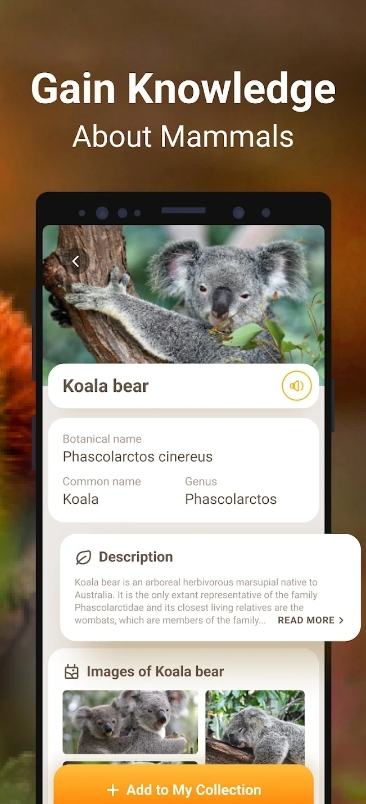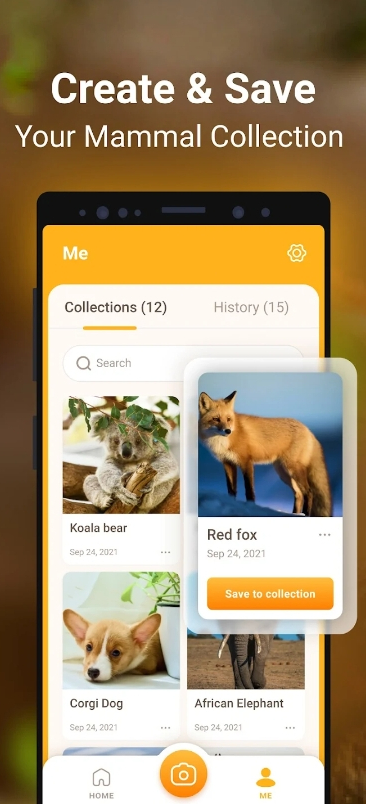 Animal Tracker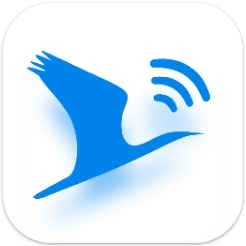 As you may guess by the name, this app lets you track animal movements around the world. The main point of this one is to give you a map where you could track animals in real time (well, almost). Herewith, the app only tracks the animals chipped by scientists, so keep that in mind.
But it's not the only use of the app, of course. It also offers a huge animal database for you to explore. The app doesn't have an ID cam, so you'll need to use a search engine to figure out the animal breed. There are tons of filters to describe the animal, and it also works for birds.
Once you've found the right breed, the app gives you a listing with an in-depth description of the animal. You'll get to learn the animal's common habitat, eating habits, danger level, fur coloring, and more. You may also take pics and load them onto the map to help scientists with their tracking.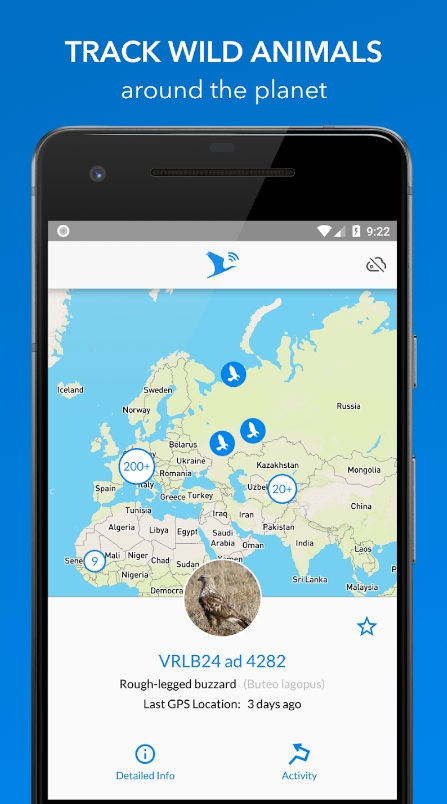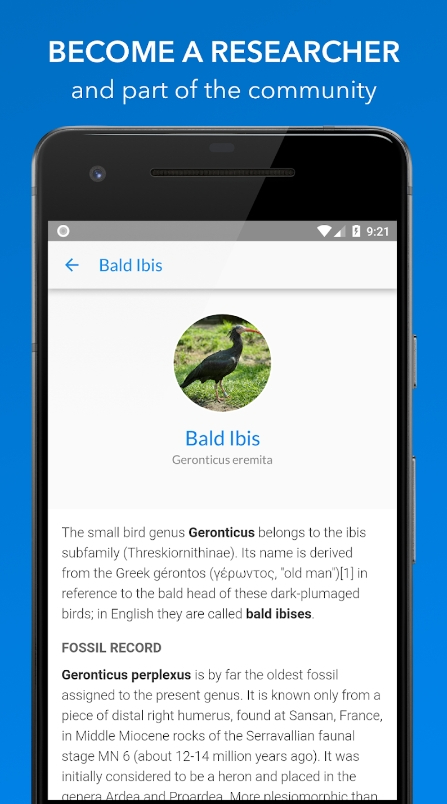 Check also: 9 Best Animal Breeding Apps
Seek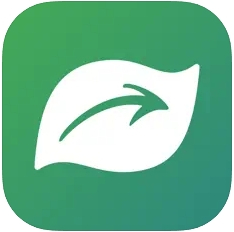 This app is basically a Shazam but for wildlife inhabitants. It lets you identify animals by taking or loading pics. In fact, you may not even need to take pics: just open a cam and the app will point out all the animals and birds on the way.
Another thing that makes this app stand out is its reward system. This system turns the ID process into a fun game where you earn badges for finding some birds, animals, and plants.
Herewith, you still get an in-depth description of each species, from scientific names to food preferences. You'll get to learn more about the habitat of each breed, find out some fun facts, and more. The app will also tell if it's safe to approach the animal or not.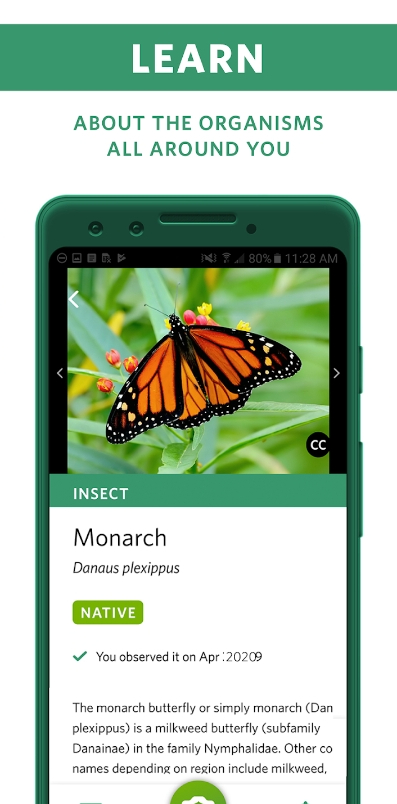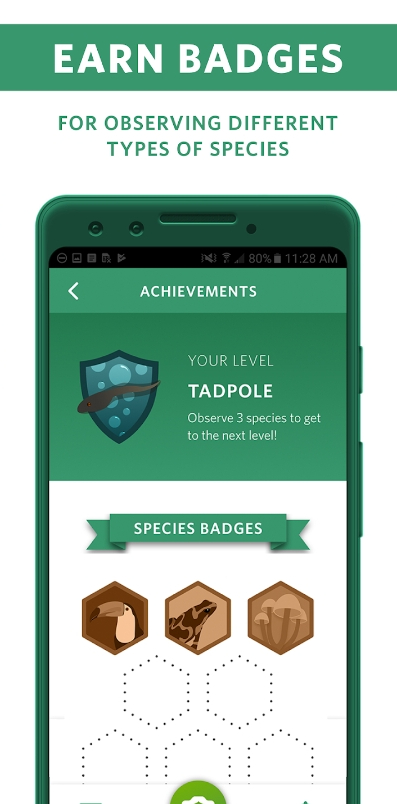 EarthSnap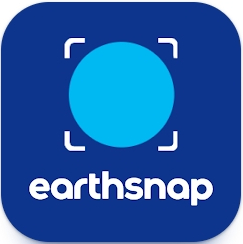 It's a one-stop ID app that lets you identify animals, birds, plants, and even bugs if needed. The app runs on smart AI tech, so the identification process takes secs, and the accuracy level is as high as it can be. It covers over 2M plants and animals already, so you're all the way covered.
The ID works simply: you just need to take a pic and the app will take care of the rest. And if you already know the breed and want to learn more about it, feel free to search by the name and save the info listings for further use.
The listings provide in-depth characterizations of plants and animals, along with photos from thousands of users worldwide. Additionally, you can share your discoveries and comments with the app's community of nature lovers.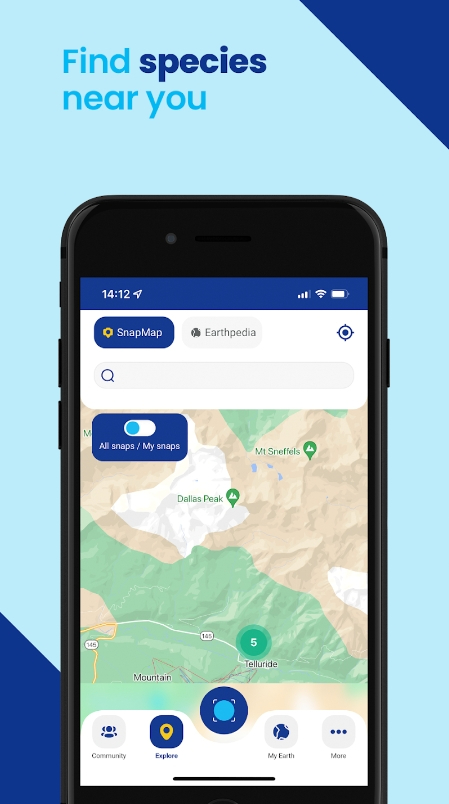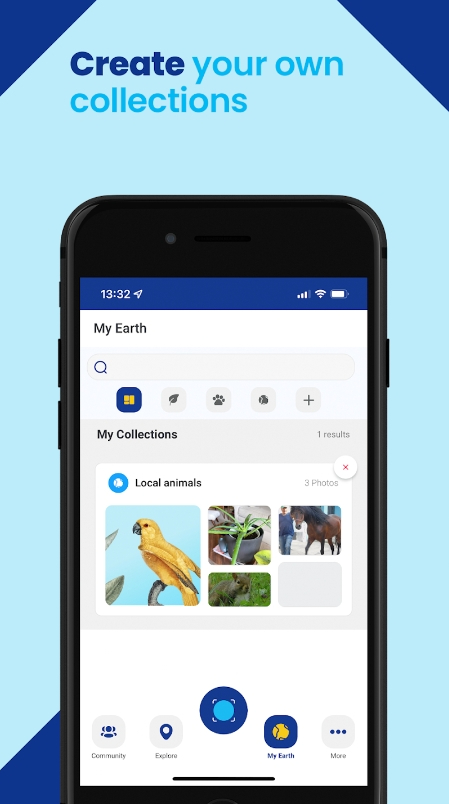 Dog Scanner
If you've ever come across a cute dog and wondered what breed it is, this app is for you. This app is able to recognize the dog's breed in secs, and all it takes is a picture. You may rather take a shot with a built-in cam or load one from your gallery.
Well, what if it's a mixed breed? Don't worry, the app is able to recognize those as well. More to that, it offers interesting facts and descriptions of each breed you identify.
The app also runs as a community and lets you share pics of cute dogs with like-minded users. It also gamifies dog identification by giving you badges for finding rare breeds and all that. You won't get any real prizes for it, though, it's all about the competition spirit.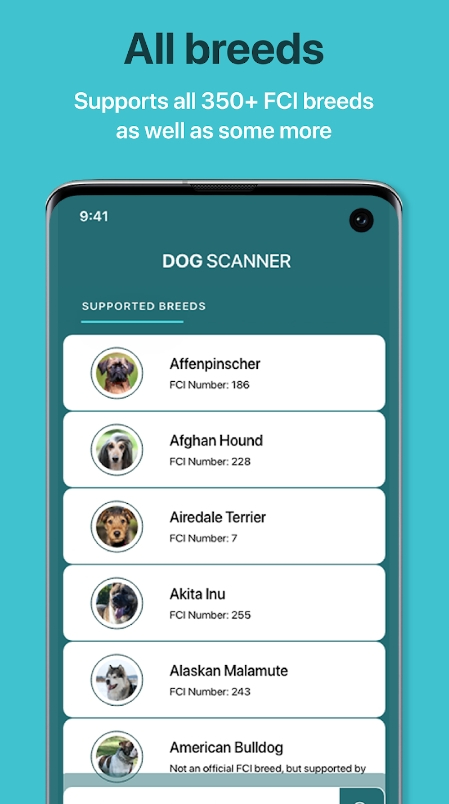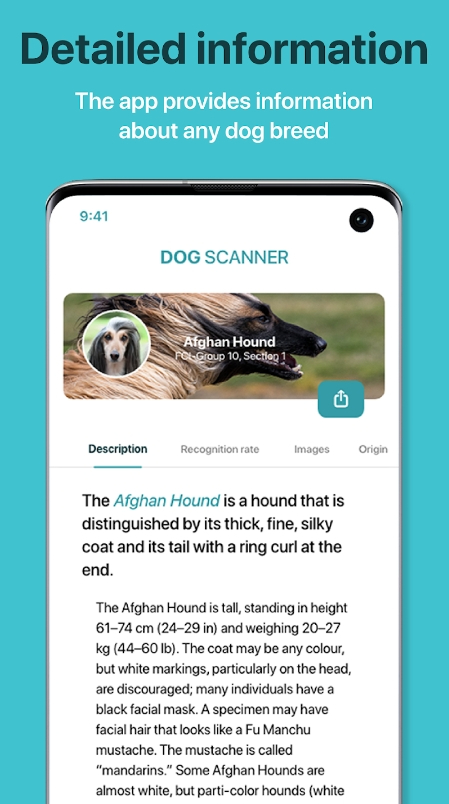 You may also check: 7 Best Butterfly Identification Apps
Cat Scanner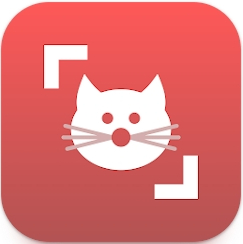 Well, if you liked the concept of the previous app, but you're not really a dog person, here's a cat version of it. It's literally the same app, but it's all about cats instead. The app covers hundreds of cat breeds, including mixed ones, so the chances to find the breed it won't recognize are pretty low.
All you need is to take a pic of the cat and the app will identify it immediately. More to that, if you'll be unable to catch the cat sitting still (which is likely), feel free to record a vid cause it will work just as well.
The app also lets you have fun identifying your fam and friends to see which cats resemble them most. The app lets you earn badges by finding rare breeds, and you could compare your results with other users worldwide.