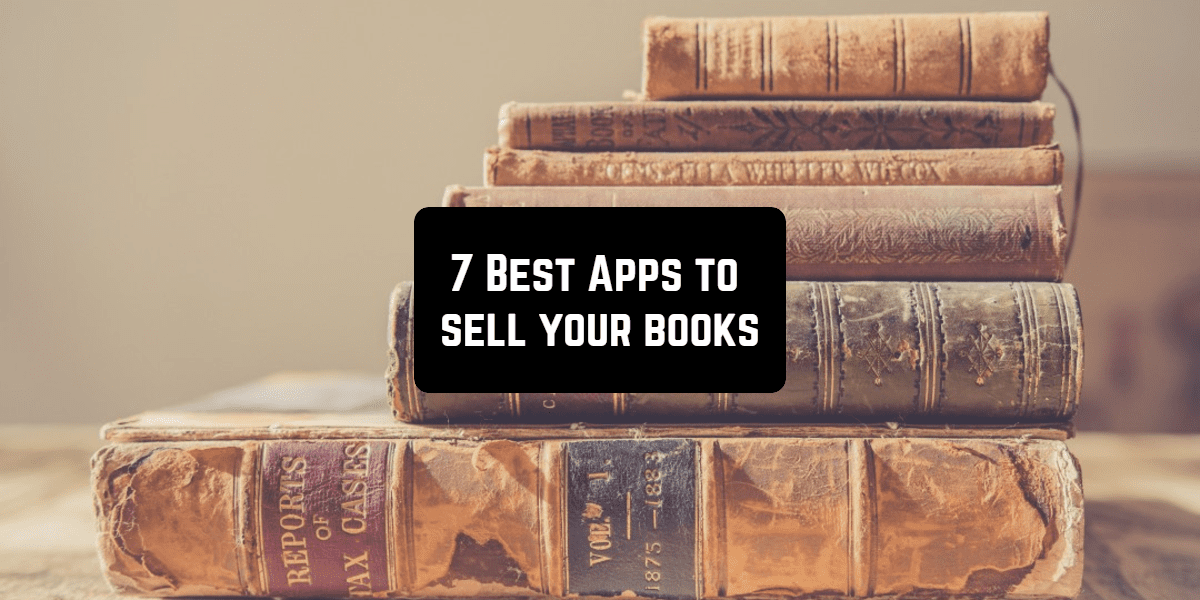 It's not been quite a long time since paper books were dominating over digital ones. That's why many among us have tons of dusty books which they are willing to get rid of. Indeed, it would bring more space to our houses. Luckily, with our modern possibilities, we can sell everything in just a few clicks. There are plenty of apps at the market nowadays which offer different ways of yard sales and thrift goods shopping. You just need to choose which one is more preferable for you.
Also check: 7 Best apps to sell video games
1. eBay
This is, probably, one of the most famous apps to sell your stuff, so why not using it to sell your old books. Moreover, many students use this resource when they need to buy books for cheaper or sell them. On the outcome, it is a real bargain. You can look through all the goods which are sold on eBay, compare prices, text a seller and then make a deal. The app allows adding all the necessary details about a product in the description.
On the other hand, eBay is known as an auction source which makes it even more profitable when selling your books, since people who really need a certain good are ready to pay more than your claimed price in order to get a deal. You can limit the time of your auction and other buyers will get a notification. eBay is suitable for any kind of stuff whether it's refreshingly new or unimaginably old. Every time the new customers view your goods you will get a notification. If you don't have enough time to descript your book details then you can add an audio-description. All selling process is quite easy and transparent.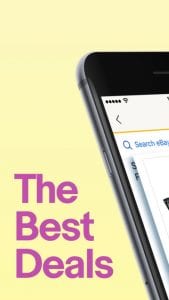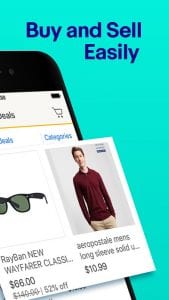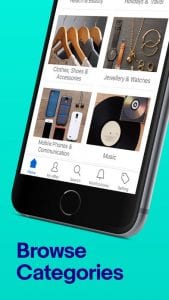 2. letgo
Another app which can be worth your attention when you are willing to sell your books is let go. It is almost as famous as eBay though it has no auctions. Millions of people use it to sell their stuff from automobiles to plants. The whole process of posting an item online for sale is fast and easy and that's why this app is preferable among users.
The app orients by the price, location, type of the product in order to find better offers and buyers. It makes the wholesale convenient since the deal you get will probably not make you send your book to the other side of the world. Another beneficial feature of this app is that it allows you to get more targeted audience while selling. By the way, when you post a picture of the item you sell online the artificial intelligence recognizes it and tags it automatically so you don't have to. It is extremely time-saving virtue which makes this app stand out.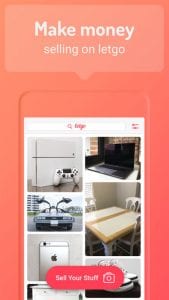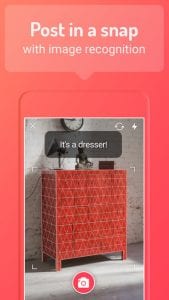 3. OfferUp
This app is claimed to be the biggest marketplace for buyers and sellers. The core of it is simplicity – you just post a picture with a description of your item and then local buyers find you. The app also includes extended response and rating features so you can be sure you will stay safe with your sellings. The market within the app is very vivid – thousands of new items are posted every day. In the same time, with the competition come consumers who are looking for a bargain or specified things like rare books. All the chats between consumers and sellers stay hidden in the app and cannot be viewed by others.
After some time of selling, you will build your reputation and that will enhance the speed of your sales (if you want to). The app filter pieces according to categories or by a location so don't be surprised if you find a guitar sold along with a blender or something. On the other hand, sometimes this kind of chaos gives your things a chance to be noticed by a larger number of people.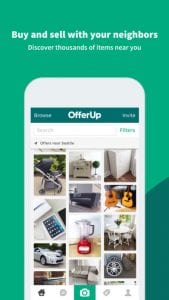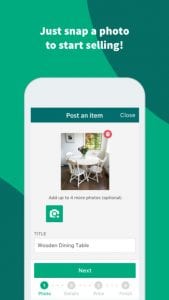 4. Close5
Despite the other apps listed above, this app will work well if you live in a big city. The priority here is the excessiveness of items which are sold. But it can be rather interesting since you might have never known about your neighbor possesses such a rare book, for instance. In large cities, the chances to find unique pieces with the demand for them are much higher due to the nature of its routine life.
What is more, a lot of consumers are looking for home items so books will probably be listed in their preferences. To sell your books you can sign up even with your Facebook account. However, here comes the great concern is that the safety and responsibility of both sides is lower so you have to be more careful and discuss all the details of a deal in private chat in advance.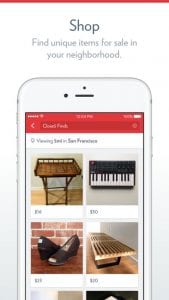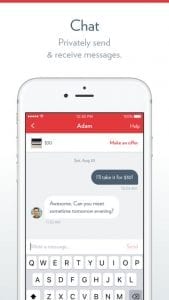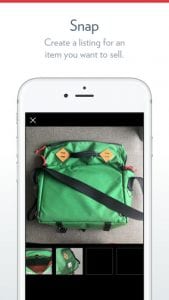 Currently unavailable
5. Carousell
This app was developed only recently in Singapore but now has expanded to the US. It allows you to sell anything you want, including books. With this app, you can create beautiful listings in 30 seconds to sell or shop from a massive online marketplace wherever, whenever. Consumers here are using key words in order to find the items they need so do not forget to mark them when selling your stuff. As always, you have a chance to chat with local and foreign customers in private chat.
There are a lot of opportunities to get a great deal since people all around the world can see your goods. Still, if you prefer more focused trade then you can use groups created according to specific features: local groups, international groups, low price groups, etc. The app also gives you a chance to post your offers in your Instagram. You can upload up to 4 photos of your item. When you get feedback from your previous customers, you earn your reputation. You can also share beautiful promotional images with other users.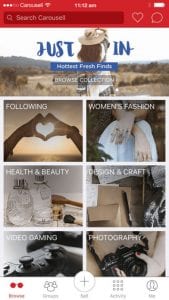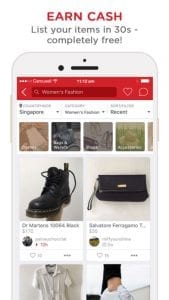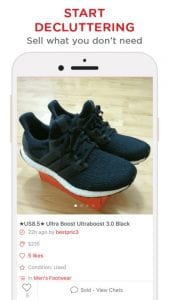 6. BookScouter
This is a very convinient app since it collects in it posts from all other web sites about the book's sales in order to help you to find perfect books you're looking for. This is simple in use too, by the way. You can use the camera of your phone to find a book by its ISBN. You can also compare more than 30 variants of prices for your old books before you tag your own. Then you can choose where you want to sell your books. Your goods will be packed and shipped for free. Everything stays official, you will get a receipt or money deposited directly via PayPal. College students will find it extremely beneficial since it gives them a chance to compare the books prices before selling their own.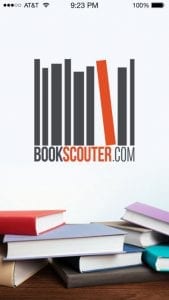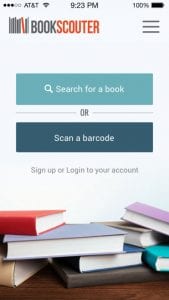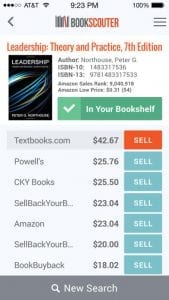 7. Buy and Sell Old Books
Despite the previous app listed above, this one is specifically aimed for books sales. However, as they say, whichever way you look at it – it still the same. Upload posts about the sales of your books, make pretty pictures and consumers will find you. This app can be also useful for those who want to sell rare and old books, which are not demanded among usual readers. Or maybe these books have intricate covers which make them unpopular for using in real life. You can Buy or sell all types of books such as B.A, B.Sc., B.Com., M.Sc., M.Com., M.A., B.tech., M.tech., BBA, MBA, BCA, MCA, B.Ed., M.Ed., ITI diploma , SSC, BANK EXAM GUIDE, REASONING, IIT-Jee old papers, stander books for IIT, Entrance Exam guide, MBBS, BDT, B.Sc.(Nursing), B.Pharma, M.Pharma, 10th to 12th all books and passbooks, Novel etc. You just need to create your account.