Religion is effetely a topic many people consider in their relationships. Although there's a vast variety of dating apps out there, only a few of them let you find a single of the same faith easily.
That's why we have picked out the 7 best catholic dating apps & websites 2023 that will help you get quality matches. These apps and websites offer a large base of singles that share your core values, so you'll get to find a lifelong partner. Plus, the majority of these apps offer nice free versions, so you could save some money up for a date. Have a look!
eharmony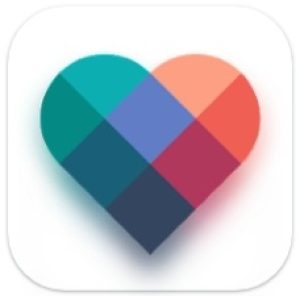 Let's start with quite a surprising app. It's not dedicated to catholic dating in particular, but works for it pretty well.
The main thing that makes this app stand out is its incredibly detailed relationship questionnaire that helps you find solid matches right away. To be more precise, the questionnaire serves to unleash 19 aspects of compatibility. These questions cover your personality traits and outlooks on life. Plus, it includes religion, which makes it more simple to look for catholic partners.
Another fact that might make this app better than niche catholic ones is its wide audience. For now, there are over 20 mill uses, so you definitely get a better variety. The filters let you regulate the feed of potential matches, and you can easily sort them out according to religion. The overall mechanics are pretty standard – you swipe through profiles, match with someone and start chatting within the app.
Herewith, the app tends to block accs looking for quick hookups, so you can be sure you won't get tricked. In case you have trouble starting a chat, you can always send an emoji or a smile. And if you want more variety, there's a tool that lets you view 30 more profiles that aren't fully compatible but may interest you still.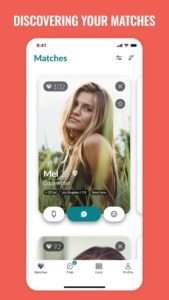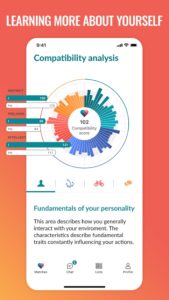 You may also like: 5 Best Dating Apps Without Pictures
CatholicMatch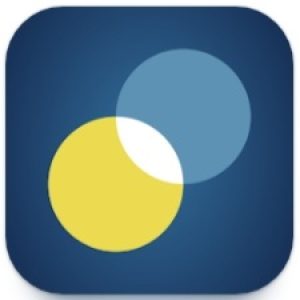 Next, there's one of the widest faith-focused dating apps on the market.
This one is fully faith-centered, so you can only find Catholics here. More to that, the developers of this app are also heartfelt believers, and it was endorsed by catholic leaders multiple times. The central algorithms of this app claim to pick up the partners based on people's views on religion and marriage.
As always, your first step will be to fill in the questionnaire for matches to base on. It was developed by a pro relationship counselor and covers various aspects of your personality. Thus, it will touch your taints, outlooks on life, and more. Once it's done, you can start getting matches and communicating with potential partners. However, the free version won't let you chat (which is disappointing), but you can still send emojis.
Beyond that, the membership is quite expensive and starts from $29.99 per month. The design looks nice, and the UI is intuitive, so no worries here. Speaking of audience, the app has over 1.5 mill users worldwide. It's pretty pleasant for a narrowly focused app, but you'll get a lack of options in rural areas, for sure. The app also covers some educational blogs if needed.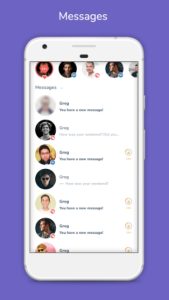 CatholicChemistry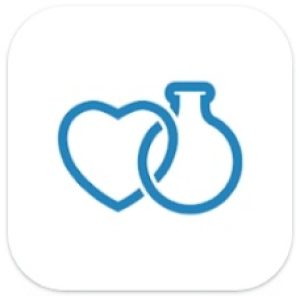 It's one of the recent dating apps for Catholics, but it has already proven itself as a solid one.
The main goal of this app is not only to create more faith-related couples, but to bring together real soulmates. As for the audience, the app covers people of different ages, so there's smth for everyone. Plus, the app comes with an in-depth questionnaire that lets you point out your views on Church teachings, marriage, sex, and so on.
Your faith plays an important role here, and you'll need to describe it with a max of 600 words. And don't forget to mention all the Catholic institutions you currently take part in. All these points will be considered while picking up point potential partners, which helps to avoid misunderstandings. Just like the previous one, this app has also been supported by catholic leaders.
As you'll look through profiles, you'll get to reply to certain parts of their bio, so it won't be a problem to start a conversation. You can also filter the profiles according to location, views on specific aspects of faith, liturgy prefs, and more. The app offers a fully-featured chat that supports video calls and audio messages.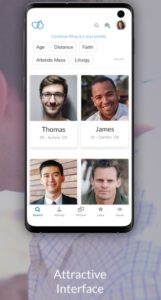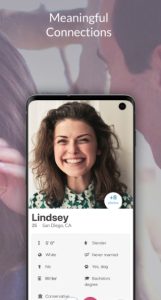 CatholicsKiss
Moving on to websites. Although in the era of the app, it might seem inconvenient to use sites to find love, you have way more web options when it comes to faith-based dating.
This site is widely known by the nickname of a Catholic Tinder, so you may already guess what to expect. It comes with a modern minimalist interface and doesn't obligate you to look for serious marriage-like relationships only. In other words, the app has less of a serious attitude toward dating, so if you just want to have fun, it might be your best choice.
The main concept is standard: this site is here to pulling together singles of the same faith. It gives you more customization options when it comes to the bio, so you won't be limited with pics and a few words here. Feel free to log your religion and the kind of relationships you're looking for (it helps to avoid misunderstandings).
Speaking of the mechanics, there are two ways of looking for a match here. You may rather see searching filters or just swipe through profiles. The filters are quite detailed, so you get to specify your needs. All the tools are free, but the user base is not that big over here.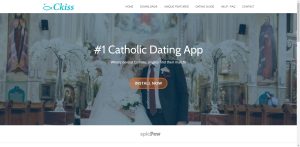 Check also: 11 Best Love Message Apps
CatholicSingles
If you're looking for a highly faith-focused site, don't get past this one.
More to that, it's one of the oldest social network for Catholics as it's running since 1997. As for now, it's a dating service with a pretty wide audience and all the essential features. The registration process is simple: you get to add as much info as required, but you'll still need t fill-in the questionnaire.
There will be some multiple-choice and pen questions about your faith, common opinions, and views on life in general. Plus, this site lets you pass a compatibility test to pick up the partners you may be interested in. You can also use filers to sort the users and avoid the ones that are not your type.
In case, you have troubles starting a dialogue, you can always send a smile or any other emojis. The site comes with a full-on hat with voice messages, which is great. However, text messages are only available for premium subs, and the sub pack is not the cheapest here. The site also has an app, but it runs slowly and doesn't have the smoothest performance, so definitely not recommend.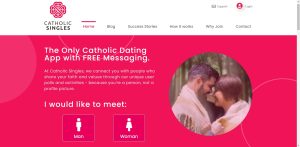 ChristianMingle
Although this site is not fully centered on Catholic dating, it still offers a wide range of Catholic users for you to match with.
This is a faith-based dating platform that covers all the denominations you might be interested in. It has been up and running since 1997 and has proven itself to b e a safe platform to search for faith-related singles. The site comes with a wide base of over 3.5 mill active users, so you won't struggle with a lack of options. In case you're interested in specific denominations, just use filters to sort out the users.
As always, you start by filling in your profile. You'll need to point out your life view and religious prefs, along with the denomination of the future partner. You can also include your church habits and draw your relationships with God. Make sure to be honest about your contents and expectations to avoid any kind of misunderstandings.
The platform runs on smart algorithm that will pick up ideal matches for you. There's also a team of moderators to make sure all the inactive accs are deleted, so no worries here. In case you don't have much time to browse though accs, the app will send the list of 7 potential matches daily.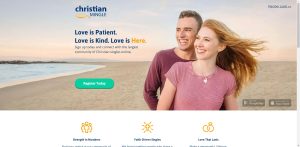 You may also check: 10 Church Apps
AveMariaSingles
And lastly, we have another website that has been pulling together singles for over two decades.
This site is running since 1998, and it has quite impressive stats. According to the reports, over 30 couples tend to form each year, which is nice considering a small user base. Another thing that needs to be mentioned is that this platform is marriage-focused, so you should only join if you're willing to marry in a church and currently single.
What is more, you will need to attest to being single in order to join (the site will just trust your words, I guess). Plus, the platform comes with some unique features (that may seem old-fashioned, but they're still cool). For instance, a woman gets to drop a hanky to push a man to make the first step. You also get to fill in the bio and add a couple of pics, which are always important when you're dealing with dating services.
However, a free version only allows you to add two pics. The paid version will cost $80 for 6 months, which is quite a lot. Besides, you won't get to get a free trial, which is not cool at all. The good news is your sub pack won't be renewed without your permission, so you won't lose any money.