Looking for a simple way to avoid any gambling websites? Then keep reading this article!
There are loads of bet blocker apps to avoid gambling on Android & iOS that will help you stay away from online casinos and overcome your addiction. These apps will block your access to all kinds of popular gambling websites — from online casinos to trading and e-sport.
We've gathered together the 9 best apps in that category. Have a look!
You may also like: 7 Best Pop-Up Blocker Apps for Android & iOS
Gamban
Let's start with Gamban — one of the most-used bet blocking software on the market.
The best thing about this app is that it comes with solid functionality while being incredibly easy to use. It provides you with the ultimate best protection for all your devices at once. The UI is intuitive and not instructive, so you'll quickly figure out how it works.
As for the price, there's a weekly free trial, and you'll have to pay for the membership ever since. The pricing is not that bad, especially if you're looking for absolute protections. For now, the app has over 1K sites on its blocklist, but you can always add new ones to your custom list. Plus, the list gets regular updates, so no concerns about that.
Herewith, the app covers various kinds of gambling platforms, not just classic online casinos. To be more specific, the app covers slots, sports betting, poker, crypto, skins, esports, and all that. The app also comes with a 24/7 support team ready to answer all your questions.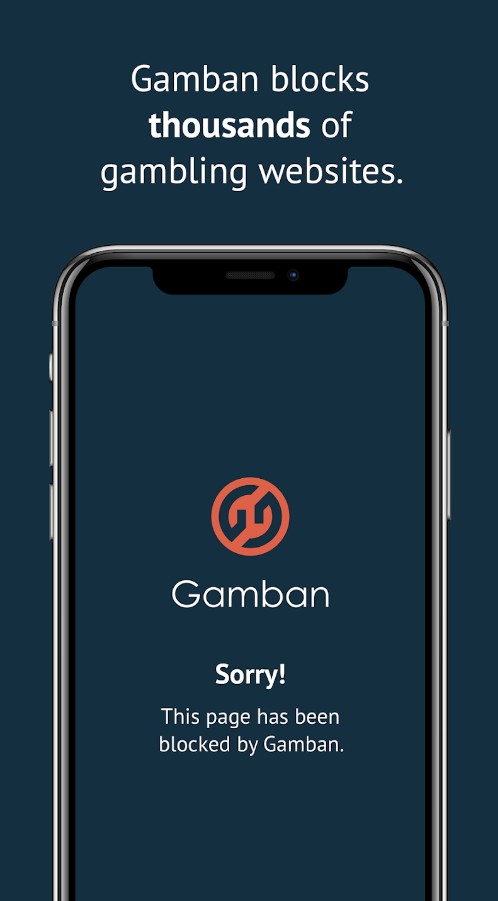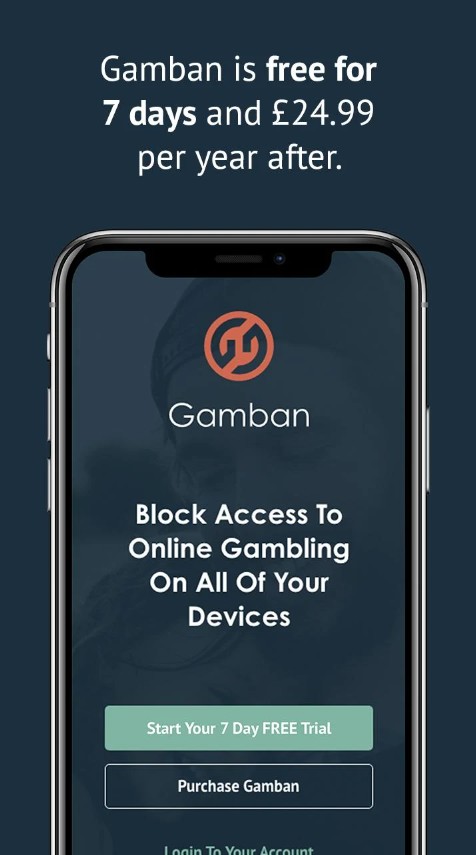 You may also like: 11 Best Porn Blocker Apps for Android & iOS
Gambling/Bet Blocker
Next, we have a bet blocking app that lets you hide multiple gambling sites.
The app comes with a simple setup and intuitive UI, so regardless of your digital skills you'll be able to cope with it. In case not, just make sure to follow simple in-app instructions. In terms of functionality, the app lets you block over 2K web pages at once with just on tap.
Herewith, you may also make custom blocklists with individual sites you'd like to shut off. Along with that, the lets you block over 5K betting apps. The best thing about this app is the wide variety of modes for all the occasions possible. For instance, there's a panic mode that will try to calm you down with relaxing sites.
Plus, there's a thriving model that comes with a productivity tracker that lets you keep track of your goals. At the end of each day, the app will tell you how much time you've spent on positive habits. You may also set remote pin protections by letting someone you trust to enter the code instead of you.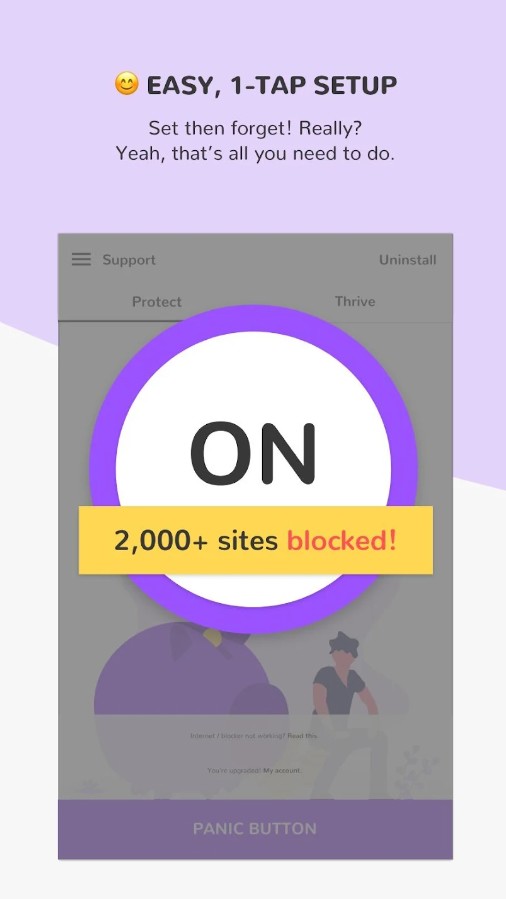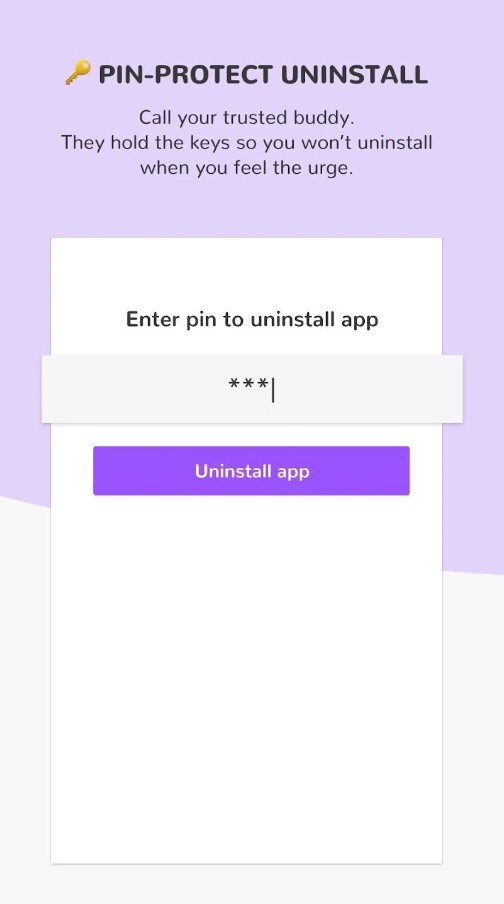 BetQuit
The Internet space contains a huge number of advertisements for casinos and betting shops. With the BetQuit Stopping gambling ad mobile app you can control the flow of information while you are on the Internet. The program works as a basic browser but is endowed with extra functions.
BetQuit automatically filters all ads and links that are somehow related to gambling. It is even capable of blocking malicious browsers and mobile apps.
This app is active while you are resting. Ensure that you and your loved ones are as safe online as possible. The app takes up less than 8MB and is suitable for all electronic devices with Android 4.0.3.
Before using the app, read the manual, which explains in detail all the features and benefits of the app. Go about your usual activities in the Internet space: watch movies, and communicate on social networks.
BetQuit will guard your peace of mind in the background, blocking annoying ads instantly. Gambling addiction has long been a serious problem in modern society. Prevent the problem in advance. Install the BetQuit mobile app and don't get distracted by side sources.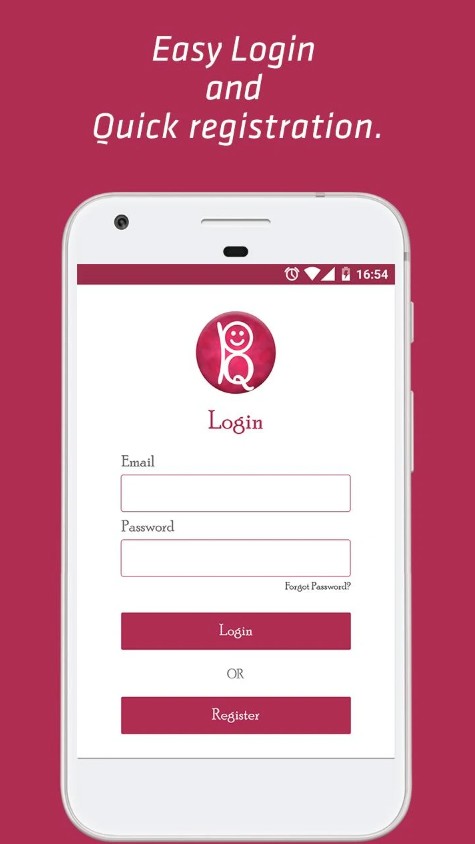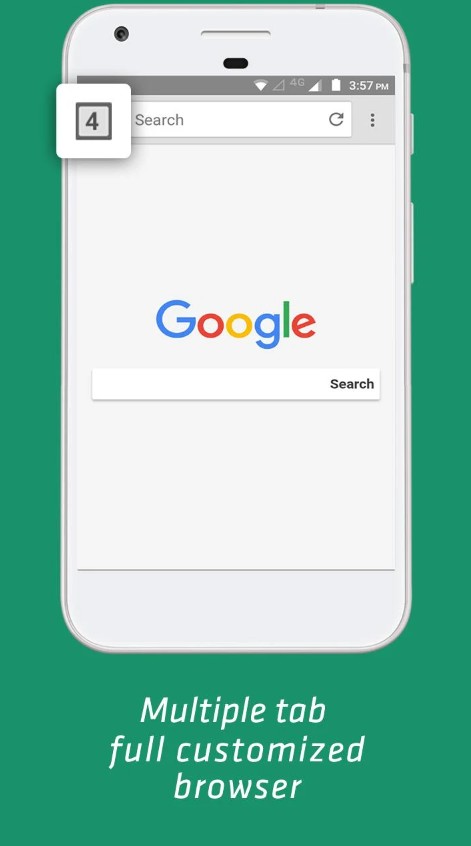 AppBlock
This is an ultimate productivity app that lets you block various kinds of content with one tap.
In the first place, this app is not fully dedicated to preventing online gambling — there are loads of other features you may find helpful. In other words, there are various categories of potentially addictive sites that you can block with one tap. For instance, there are such categories as bets, adult websites, social media, and more.
Speaking of bets, the app covers more than online casinos — slots, esports, trading, and other content like that will be hidden as well. The app also lets you create custom blocking lists with an unlimited number of sites to block. There's also a one-tap silent mode that will automatically silent all the notifications.
You may also set a screen time timer that will deny your access to the Internet if you'll surf it for too long. In case you don't want to be that strict to yourself, you may go for notifications reminding you to take a break from your phone. The app runs of sub-packs, but there's a free trial to see if it works for you.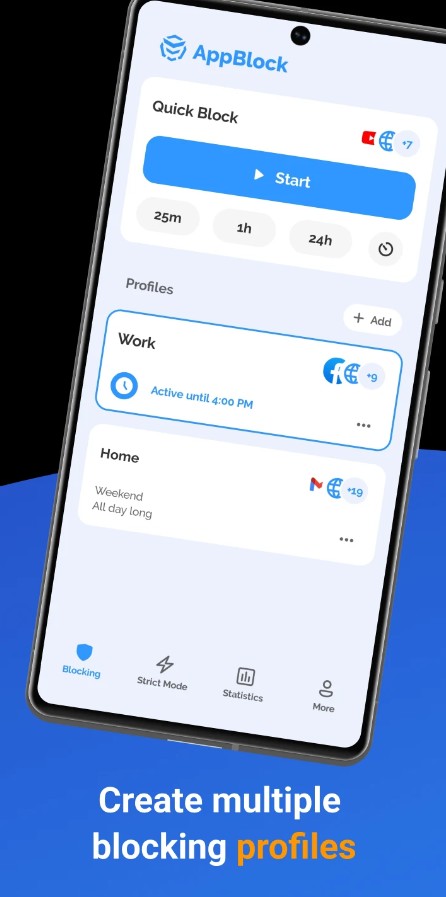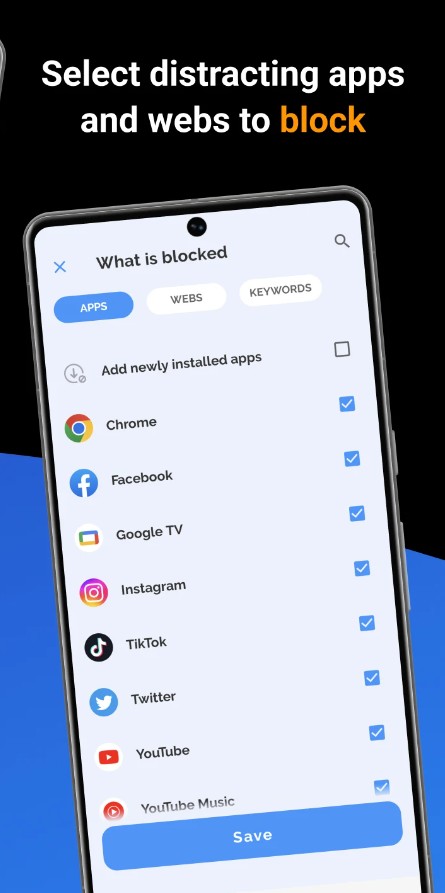 Check also: 13 Best WiFi Blocker Apps for Android & iOS
Bet Blocker
It's a simple tool that lets you keep your gambling under control.
The concept of this app is simple — to block your access to all kinds of gambling websites to avoid excessive money spending. The cool thing about this app is the fact that it won't let you turn off the restrictions you've set. In other words, you won't be able to unlock access to betting sites before the restriction length has inspired.
Due to that, you won't need to set any remote pin protection, and you won't be able to open a gambling site no matter what. You may also make custom lists with web pages to block, and it doesn't have to be gambling sites only. Besides, this is a cross-platform app, so you can also install it on your PC if needed.
The app also comes with parental control tools, so you get to manage to restrain your kid's access to potentially harmful sites. Plus, the app is quite stable, so you won't face any crashes or smth. In case there are any troubles, the app has a 24/7 support team that will cope with all the issues.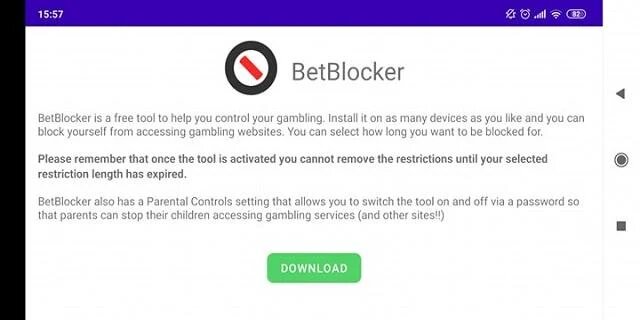 BlockSite
This app is your ultimate companion in curbing distractions and fostering a healthier relationship with technology.
With the help of BlockSite, it is possible for you to regain hours of lost productivity by eliminating access to time-wasting sites and apps. Redirect your attention to meaningful tasks, goals, and activities that bring joy and fulfillment.
Also, you can reduce digital overwhelm, stress, and anxiety, leading to improved mental and emotional well-being.
Set boundaries on your screen time and prevent compulsive scrolling or app usage. Easily block specific content that hinders your progress with just a few taps. Tailor your blocks and schedules to suit your unique routine and needs.
Moreover, you have the option to experience the liberating feeling of regaining control over your digital life.
Finally, I can say that BlokSite can help you to stay away from gambling, so you shouldn't worry about this problem.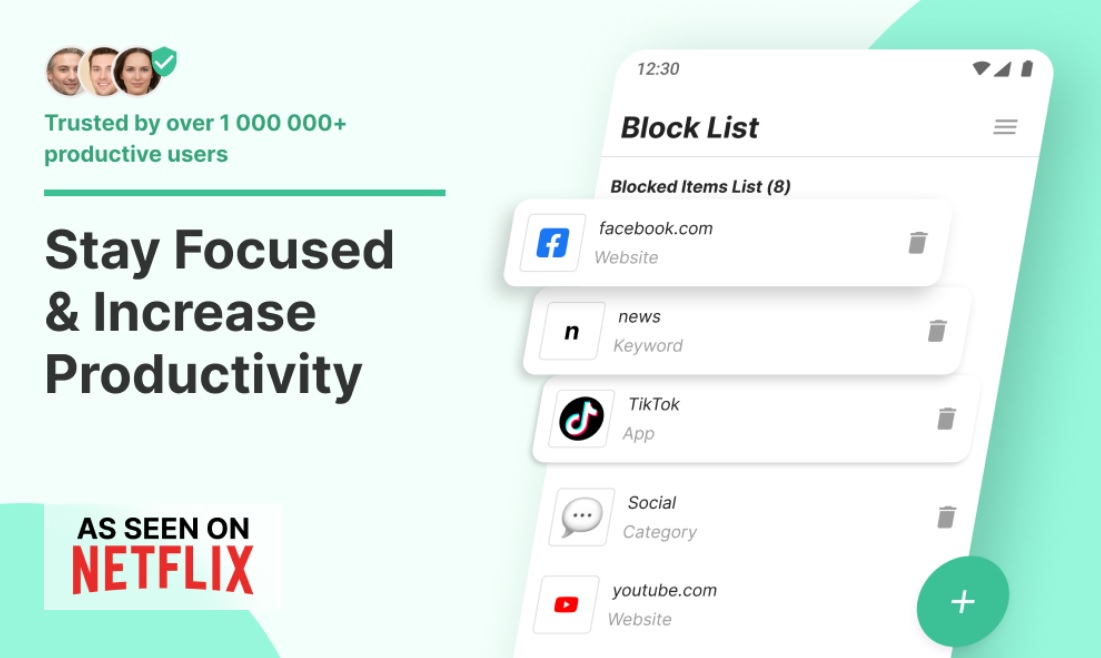 Gambless
Fighting gambling addiction alone is really difficult. The Gambless mobile app is designed to help people who have this problem. It is a kind of pocket psychologist and allows you to keep the desire for gambling in check.
With the help of modern techniques, you will see how your attitude to casinos and bookmakers will change soon.
Gambless helps you to redirect your negative emotions and control your actions while gambling.
Besides, it will help you find the best way out of your situation and reduce the risk of negative consequences. You will make gambling one of the spheres of your life, and far from being the most important.
Every day you will be able to get up-to-date content on important topics. Figure out where this unhealthy craving is coming from and how to block it. Find out what tricks casinos go to attract the largest number of customers. Read articles, try psychological practices, and get advice from professionals for free.
Gambless offers you to create a virtual diary to be able to work through difficult moments. Get to know yourself from a new side and become a better person. Psychological courses will become an important part of your recovery.
Take your life into your own hands and beat your gambling addiction with Gambless.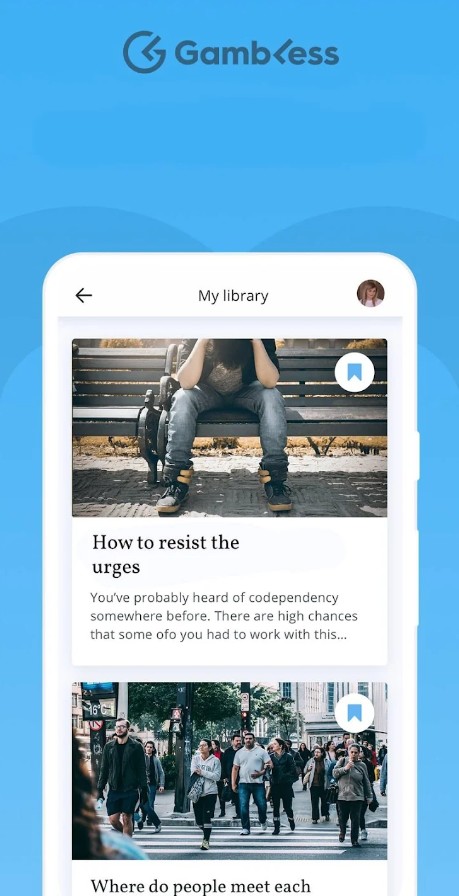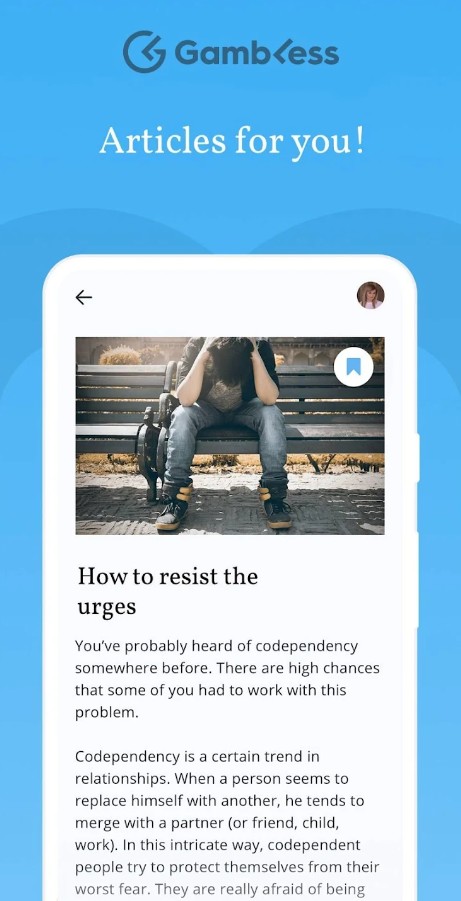 You may also check: 13 Best WiFi Blocker Apps for Android & iOS
BlockerX
A final app on our list is BlockerX — a content blocker that lets you surf the web safely.
This app specializes in preventing all kinds of adult content related to bets, porn, disturbing websites, and all that. For now, there are already over 1 million sites added to the app's blocklists, and more are being added regularly. You may also make personalized blocking lists filled with sites and apps.
Plus, the app comes with a safe searching tool that will filter the search engines and enable a restricted mode on YouTube and other platforms. You may also use a word blocker to hide all the content that includes triggering tags. The blocker works for all kinds of content, including videos.
Beyond that, this app has sold the problem other similar services have. The problem is — it's too easy to delete the app and visit a harmful website. As for this app, you may only delete it if your accountability partner will let you. Finding a partner is not hard — the app runs like a wide community filled with like-minded people.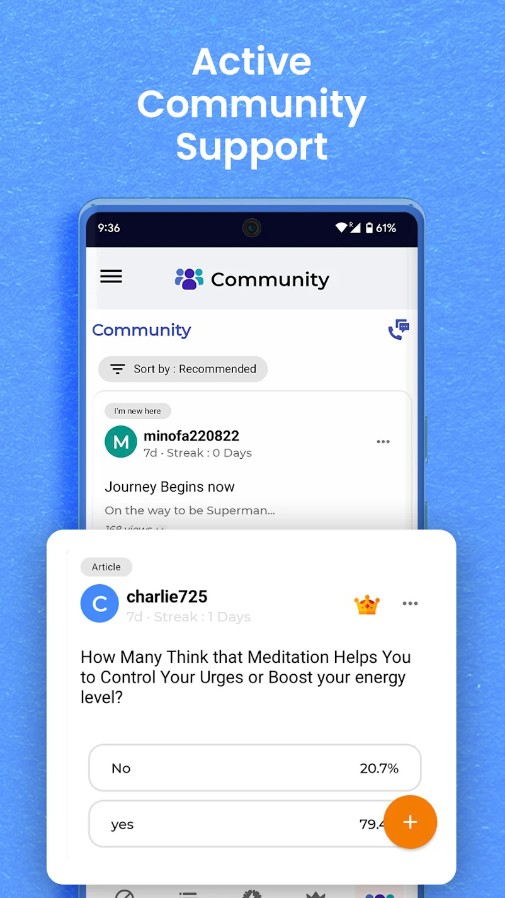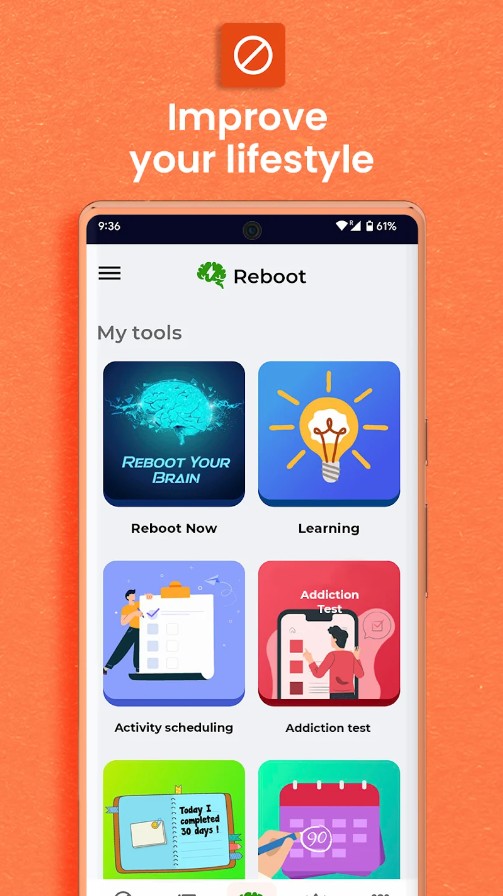 Stop Addiction:Gambling
Stop Addiction: Gambling is an empowering and supportive app designed to help individuals break free from the grip of gambling addiction and regain control of their lives with a positive outlook.
The app operates by providing a combination of practical tools and motivational resources. It offers insights into the triggers and patterns of gambling behavior, along with strategies to manage cravings and urges.
Through a variety of self-help exercises and personalized plans, users can develop healthier coping mechanisms and build a strong foundation for long-term recovery.
Users can connect with others who are going through similar challenges, offering a sense of camaraderie and understanding that can be invaluable on the road to recovery.
The app also provides access to professional guidance and counseling, ensuring users have the resources they need to overcome obstacles.
So, if you're seeking a positive change and aiming to overcome gambling addiction, Stop Addiction: Gambling is your compassionate companion.