Are you a fan of the Summertime Saga game looking for the alternatives? This article has you covered!
There are lots of cool games like Summertime Saga on Android and iOS that will blow your mind. These games empower you to build your virtual love life with incredibly attractive characters. Furthermore, some of these games are LGBT friendly and can give you much more than just innocent kisses!
In case you need similar games but for men audience, check this article: 14 Best virtual girlfriend apps (Android & iOS)
Here's the list of 13 best apps that category that worth your time. Have a look!
Romance Club – Stories I Play
Let's start with the game called Romance Club. This is a role-playing game that empowers you to make choices in romantic stories.
If you enjoy Summertime Saga, this game is the most viral one that you can get for your mobile. Your aim in the game is to constantly make decisions that affect the directions of your story.
All the stories are dedicated to relationships and romantic relationships and there are usually several partners you get to choose from.
At first, you can make the character that will reflect you throughout the game and name it. You can pick the clothes you like, change the hair and all the appearance in general.
Then, you can pick one of the stories the game has and try to build your love life. As it was already mentioned, you pick your actions and lines in dialogues so your fate is in your hands.
The game covers lots of different stories in different genres. There stories about college, vampires, werewolves, gangsters, and even the devil himself.
You can go through all the stories one by one and the new ones are being added quite often. Plus, all the old stories regularly get new chapters so you won't run out of playing material.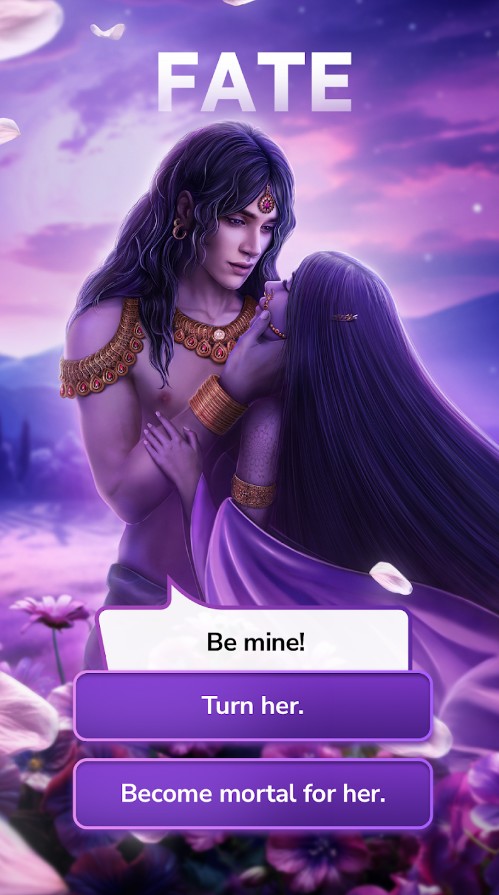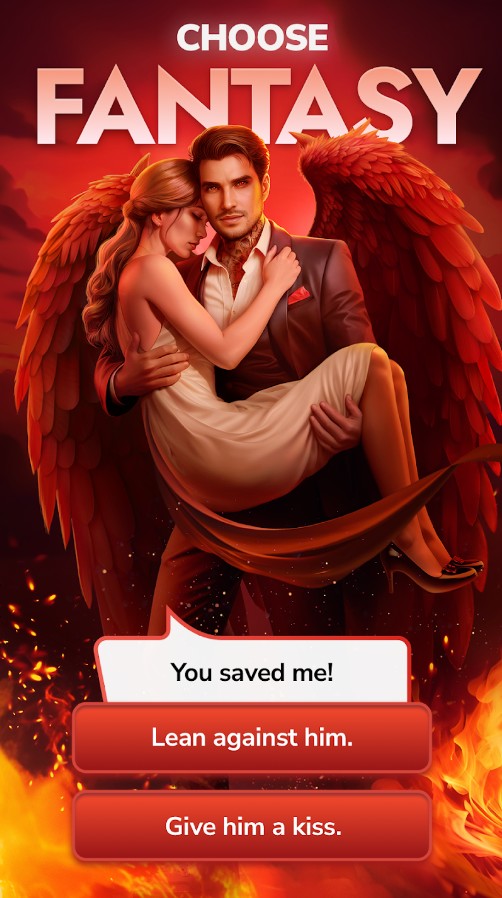 You may also check: 11 Best Dating Simulator Games for Android & iOS
Whispers: Chapters of Love
Whispers: Chapters of Love offers a collection of interactive stories that cover a wide range of genres.
One of the standout features of Whispers is its diverse selection of story genres. This means you can easily switch between genres based on your mood, making it a versatile and engaging experience.
Within Whispers, you'll find a huge number of stories to keep you entertained. The app boasts a sizable collection of stories, which means you won't run out of reading material anytime soon. Whether you're into short stories or longer narratives, there's a story waiting for you in Whispers.
The interactive nature of the app allows you to make choices that influence the direction of the narrative. This means you're not just a passive reader but an active participant in the story, making your reading experience all the more immersive and engaging.
Additionally, Whispers often updates its collection with new stories, ensuring that the content remains fresh and exciting. This commitment to providing a continuous stream of captivating stories enhances the app's overall value and keeps users coming back for more.
Overall, Whispers is a platform that promises to keep you entertained and engrossed in this game of storytelling.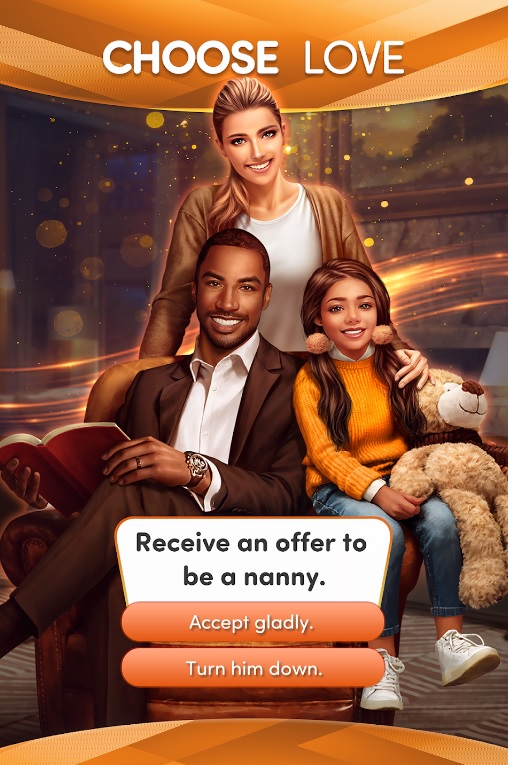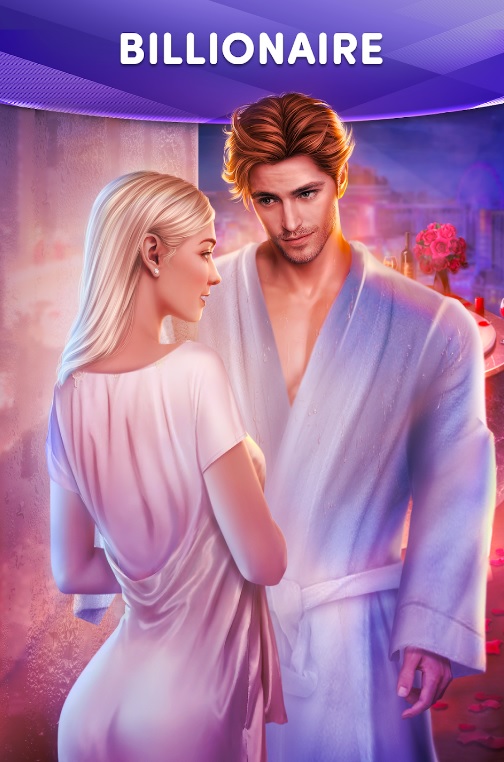 Episode – Choose Your Story
The Episode is the role game that empowers you to build a virtual relationship.
Frankly speaking, this game is more than just a virtual romance. Despite love being the main theme in the game, it also covers mystery, drama, and adventures so you won't get bored deciding who'd be a better boyfriend.
At first, you get to make a character. You can set the whole appearance to make the character your full reflection or you can experiment with colorful hair and strange outfits.
Once you're done with that you can pick one of the stories you can go through. Wherein, there are licensed stories made in collaboration with Pretty Little Liars and even the iconic Mean Girls.
Besides, you can even make your own stories for other players. You can write your own plot, select the characters and all that.
It needs to be an aid, the app gets weekly updates and new chapters for the stories so you won't run out of the material. The visual of the game is also amazing and all the characters are drawn in detail. Plus, while moving through levels you get diamonds that you can spend on new outfits or unlocking extra lines in dialogues.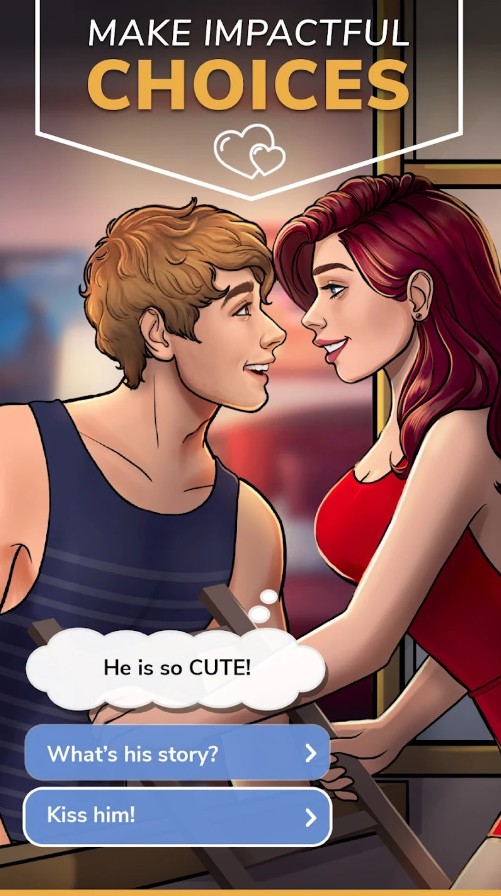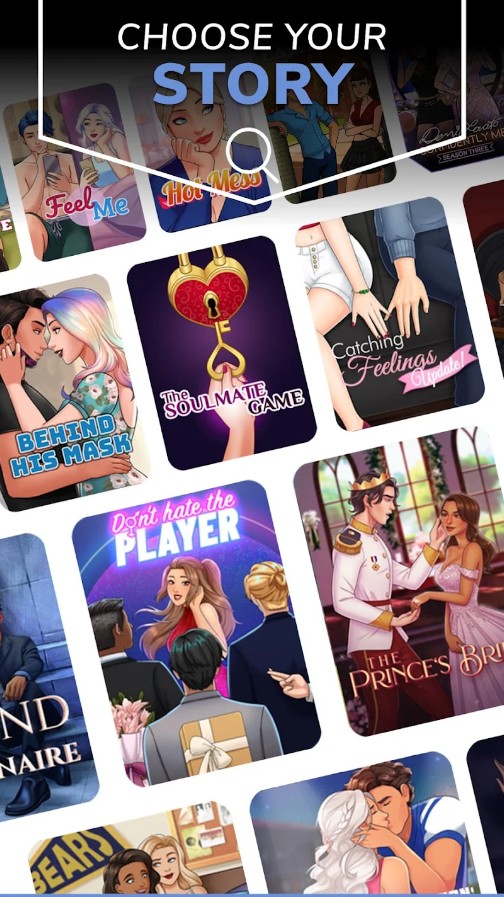 Everlasting Summer
It is a great story game that takes you back to Soviet times.
A guy whose name is Semen gets on a bus in the winter, falls asleep, and wakes up in the summer with a new life waiting for him.
The great graphics of the game will let you experience the atmosphere of Soviet summer camps, and help your character figure out how to get back to his normal life.
Multiple characters are surrounding you, with whom you choose how to interact. Every character has its unique trait, so you'll never get bored.
This is how you control the game: swipe left to see your message history, right to speed up the storyline, up to open the menu, and left to hide all the buttons.
The disadvantage is that the last time the game was uploaded was in 2017, so there may be some bugs. Still, the developers are willing to improve the game if users have any suggestions, so if you have a concern, email them.
This great game will take out of reality with its amazing storyline and high-quality graphics.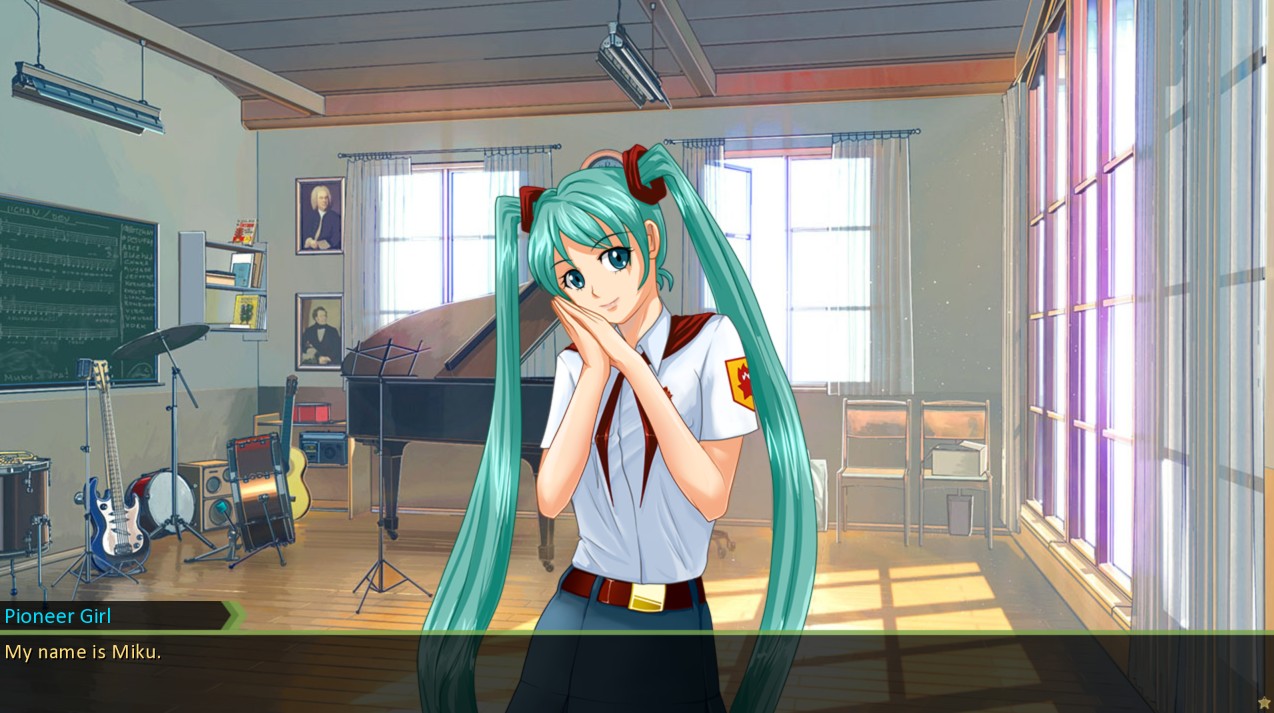 Texting Love Story: ChatLinx
Texting Love Story: ChatLinx is the love story game that changes the plot direction according to your decisions.
This game empowers you to make your own love story full of passion and affairs. Although the game is dedicated to the romantic relationship it also has the elements of detective, mystery, intrigues, and all that.
While going through the chapters you will be able to make choices and pick the lines in dialogues that affect the plot.
It needs to be said, some decision has a small effect on your story and some can coordinately turn its direction.
Plus, there are situations that require fast decisions with the timer. You can restart one story several times and always get a new ending. Besides, the stories get new episodes on the regular so you won't get bored.
In the beginning, you can set your avatar in the game. You can completely change the appearance and make the avatar look exactly like you.
However, you won't get that many options at first but the variety will grow when you'll start to get rewards. As for the visual aspect of the game, it is drawn in the anime style and all the characters here are quite attractive.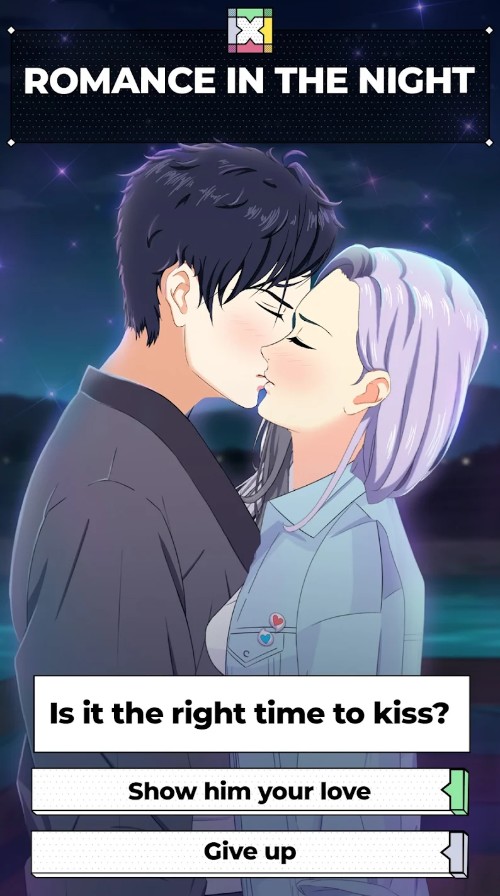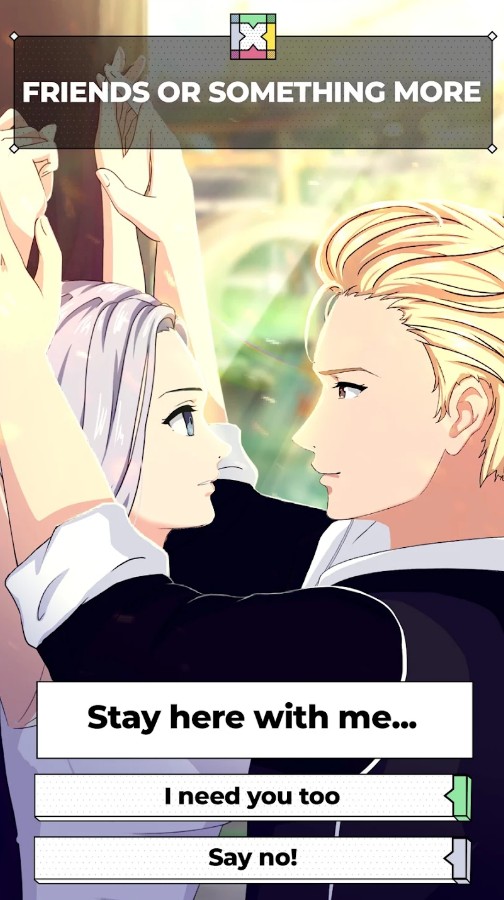 Check also: 15 Free Life Simulation Games for Android & iOS
My Story: Choose Your Own Path
This app offers a unique and engaging experience that allows users to become a part of the stories they read.
One of the most appealing aspects of My Story is its wide array of story genres. From romance and drama to mystery and fantasy, the app covers a diverse range of genres, catering to a variety of reading preferences. This ensures that users can always find a story that resonates with their interests.
Also, as you immerse yourself in the stories, you have the power to make decisions that impact the direction of the narrative. This interactive element adds a layer of excitement, making you an active participant in the unfolding events.
The app frequently updates its collection with new stories, ensuring that boredom is never a concern. Additionally, the immersive nature of the stories helps users unwind and escape into fictional worlds, providing a perfect source of entertainment.
In conclusion, I find this game quite interesting for those who like dramas and captivating story-line.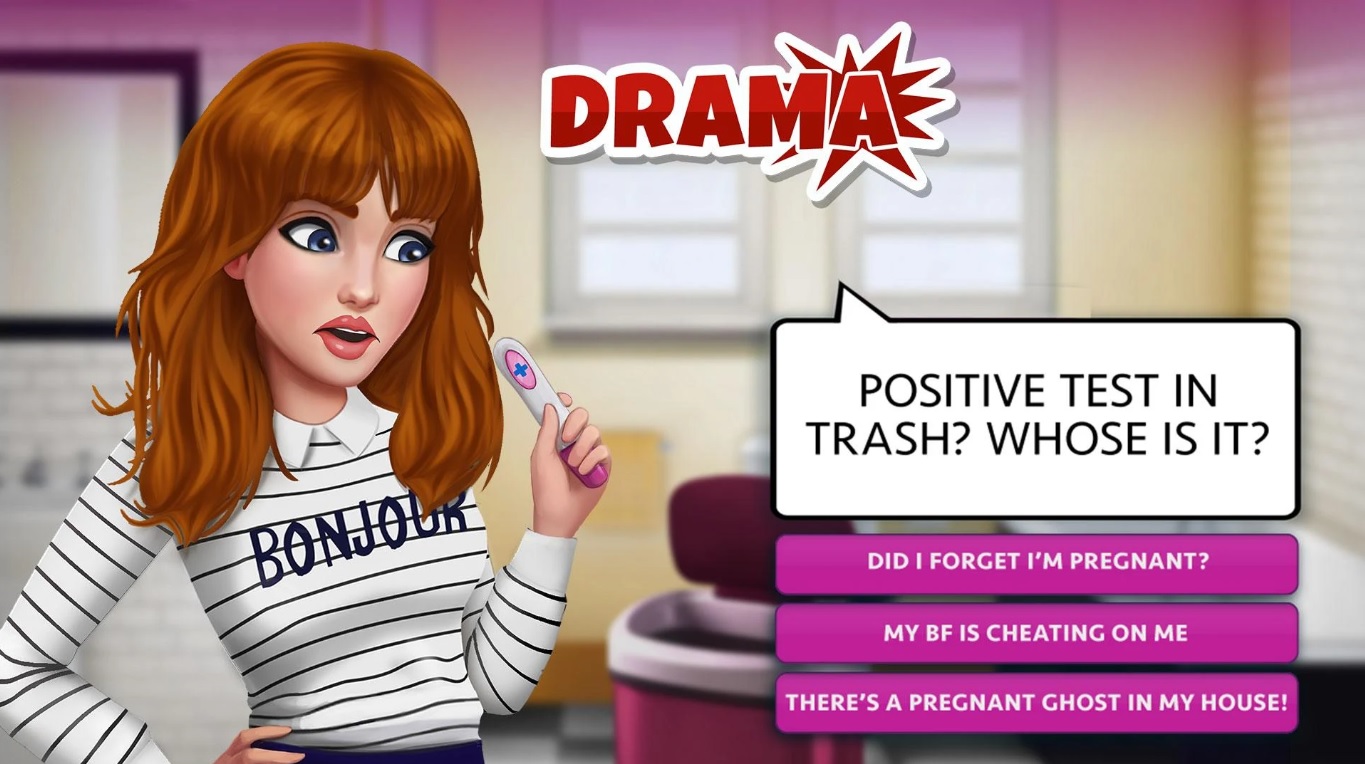 My Candy Love
My Candy Love is another RPG game that aims you to write your own love story.
The main goal of this game is that it grants you to pick a place where your romance will start. In the setting of this game, you are a schoolgirl that meets lots of attractive boys on the way. And you get to the side who will become your love interest and who you'll be friends with.
Herewith, you can pick the outfit for your avatar and fully alter its appearance. At first, you won't have that many options to choose from but when you'll move through episodes you will earn coins that can get you new stuff.
Plus, you can also spend the coins on extra lines in dialogues. Sometimes, some lines give you extra coins if you pick them so consider that.
Furthermore, the game has regular thematic events you can take parts in. There are 3 parts you can play and all of them are different and unique. There's also a part where you are an adult and your choices not only affect your relationship but your career.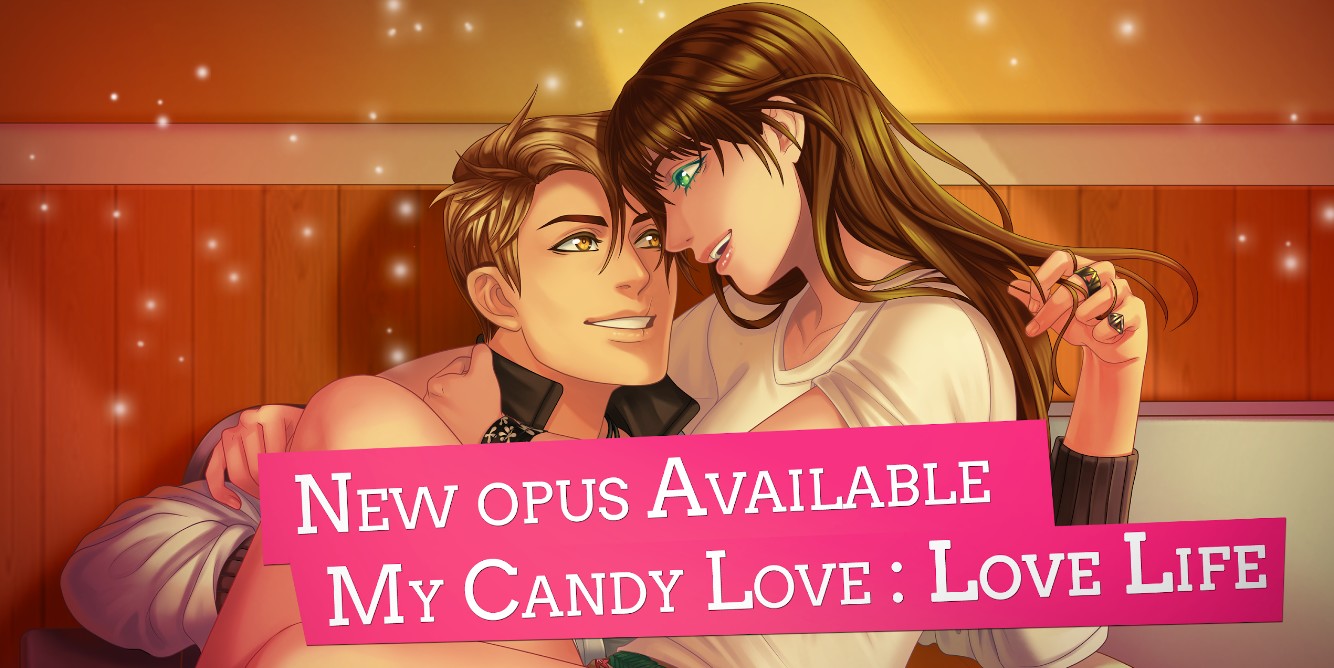 Love Island The Game
Love Island is a romantic game that simulates love making a reality show.
According to the plot of the game, you take part in a reality show that is being translated all over the globe. The show takes place on the island (obviously) and your aim here is to build romantic relationships with other players.
In the beginning, you can pick the appearance of your characters and name it as you want. Then, you'll get into the atmosphere of the show and try to find your virtual love. Each decision you make will influence the way the plot goes.
It needs to be said, some decisions are almost irrelevant and some can fully change the direction of the game. You will also appreciate how far your relationship might go and it's way more than just kisses.
Wherein, you can pick the manner of your behavior. You can be romantic, shy, flirty, and so on. The show goes the way it does in the real world — at the end of each episode, you decide who will leave the island. The game has three seasons and more than 150 episodes so you won't run out of the material quickly.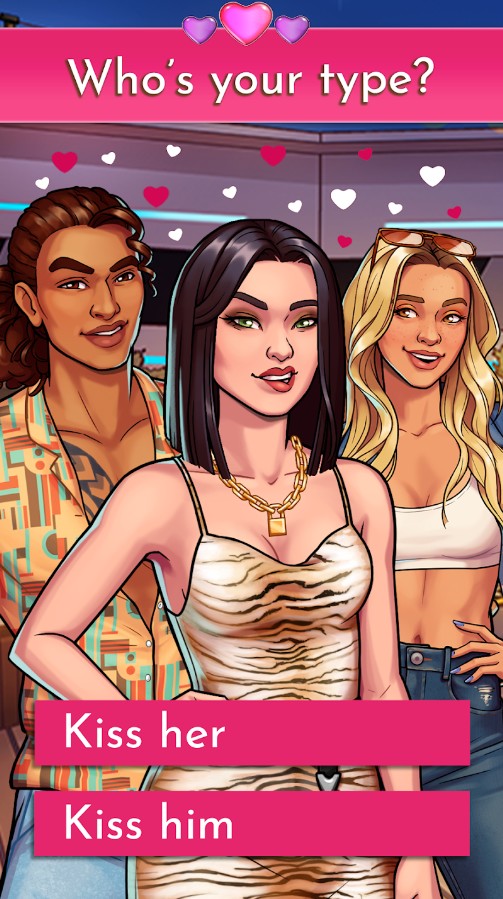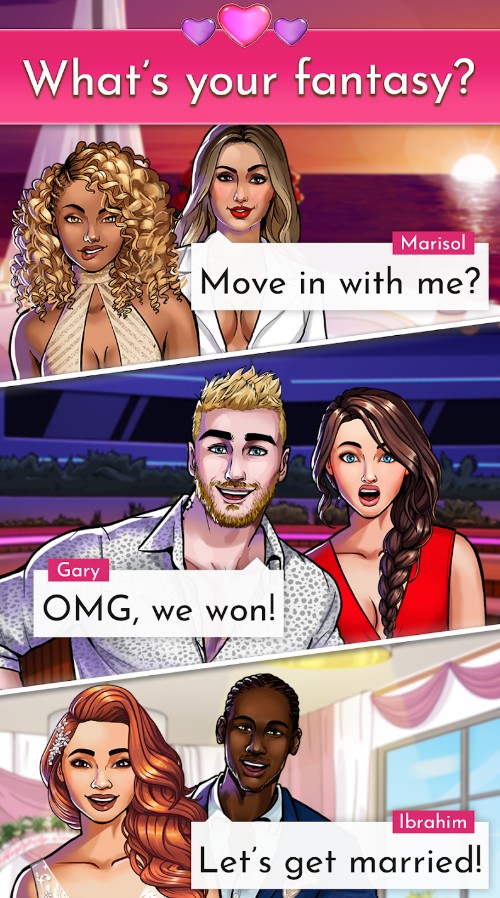 Hot & Rich: Billionaire Novels
Hot & Rich app includes a collection of stories set in opulent settings, designed to captivate readers' imaginations.
The game allows users to dress up their characters, adding a layer of personalization to the storytelling experience. This feature not only allows readers to visualize characters as they see fit but also enhances the immersion into the world of the story.
What is more, Hot & Rich boasts an impressive range of story genres, ensuring that readers with diverse preferences can find a storyline that appeals to them.
Finally, I am sure that this game has all chances to become your favorite one as it's dynamic blend of genres, interactive character choices, and character customization guarantee a captivating and enjoyable reading journey.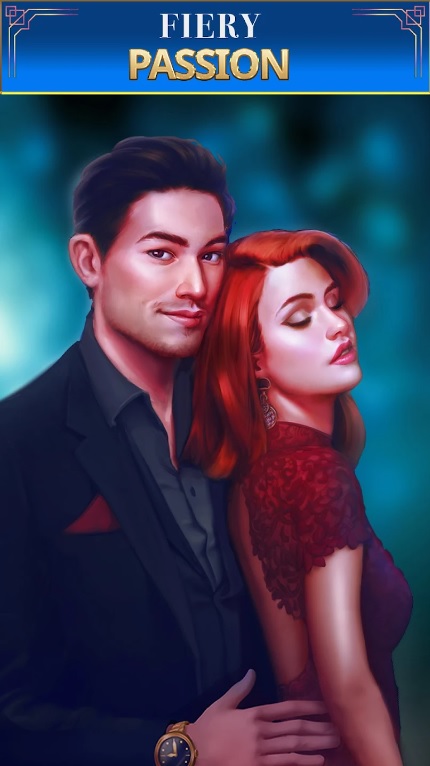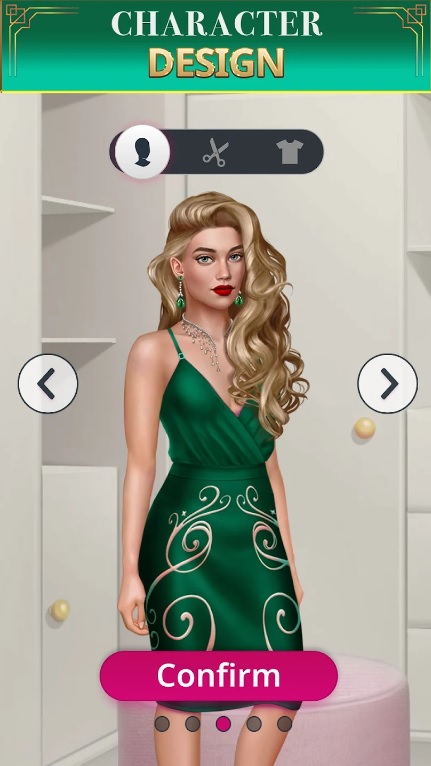 Passion Puzzle
As you can see by the name, Passion Puzzle is a romantic game dedicated to building relationships but also with the quiz aspect.
In case you get bored with all of these romantic episodes and chapters where all you need to do is to pick the lines in dialogues, you might really appreciate this one. Generally, this game is dedicated to love and your decisions affect the plot here. But you can also do puzzles and quizzes to earn coins.
Frankly speaking, it takes a while to get enough coins to dress your character as you want. And the puzzle games are here to help you fasten up this process and entertain you a bit. It needs to be said, in this game you play the role of the guy and you can seduce girls.
Thus, the game is more focused on the male audience but there are no limits for you to play it if you're a girl.
According to the plot, you arrive at the resort and there are lots of girls there who are interested in you. Plus, when you go on a date you can get hot pics of these girls. And sometimes you need to love the puzzle for the pic to appear.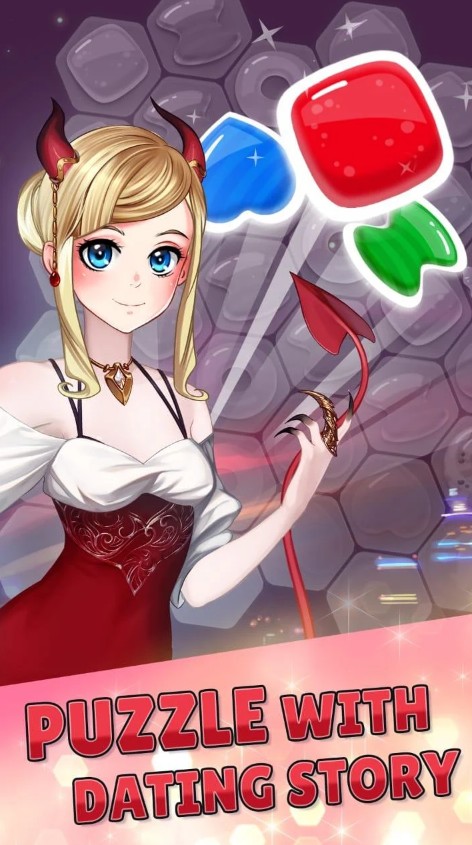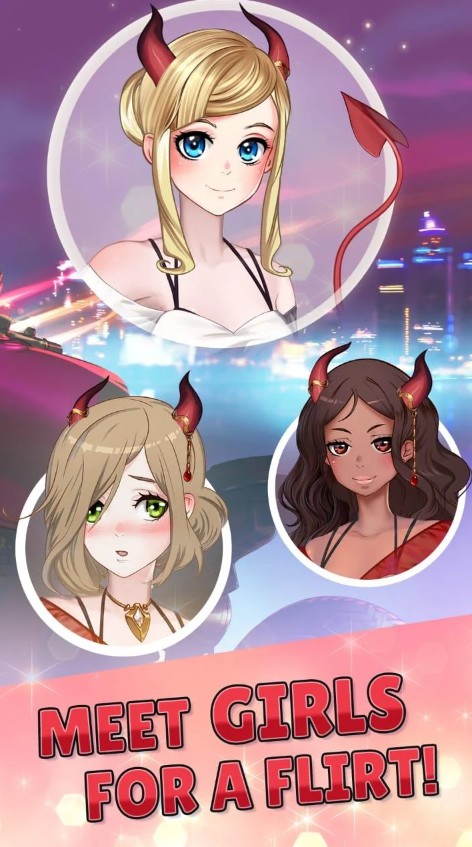 Love 365: Find Your Story
Love 365 boasts an array of story genres, catering to an extensive range of preferences. If you're a fan of heartwarming romances, intense dramas, or intriguing mysteries, the app offers an abundance of choices that resonate with different readers.
With new stories added frequently, Love 365 ensures that readers are consistently greeted with fresh content to explore. This commitment to offering new tales contributes to an ever-evolving reading experience that keeps users engaged.
The interactive nature of the stories allows readers to make choices that shape the outcomes of the narratives. This level of engagement enhances the emotional connection to the characters and their journeys, making the reading experience all the more immersive.
To sum up, Love 365: Find Your Story stands as a platform where readers can escape into romantic worlds, experience different emotions, and explore their preferences in storytelling.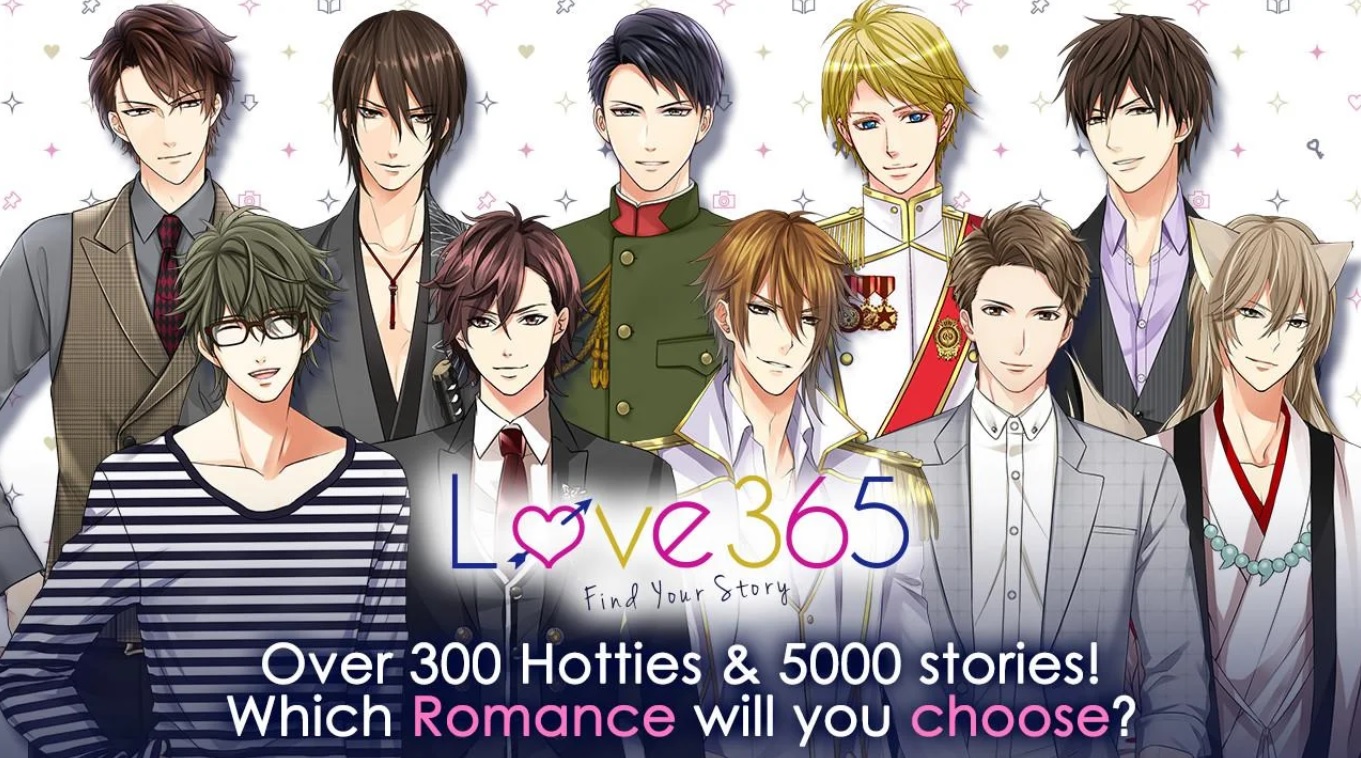 Moments: Choose Your Story
Moments is the game that empowers you to decide how your love story will develop.
The game is filled with stories you can take part in and everything in these stories depends on your decisions.
At first, you make a character that will be a protagonist in the story and you can fully remodel its appearance. Then, the story starts to develop and you meet various characters that may become your love interest.
All the stories in the game are in different genres. There are a couple of fantasy ones, criminal ones, and the ones dedicated o school, college, or focus on your carrier. The thing all the stories have in common is the very attractive characters you meet on your way. You can also develop friendship and family relationships.
Herewith, the stories have interesting plots and there are elements of mystery and intrigues. All the actions you make affect the plot and the ending can be truly unpredictable. For example, the person you'll fall in love with can be an absolute moron.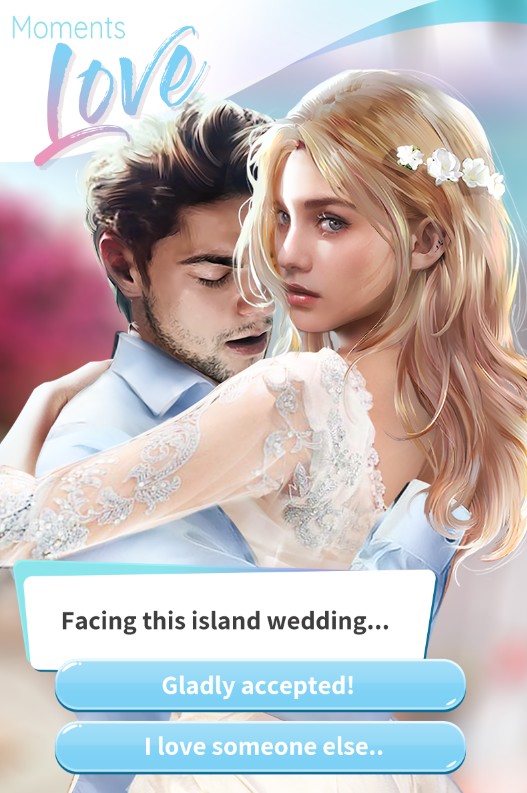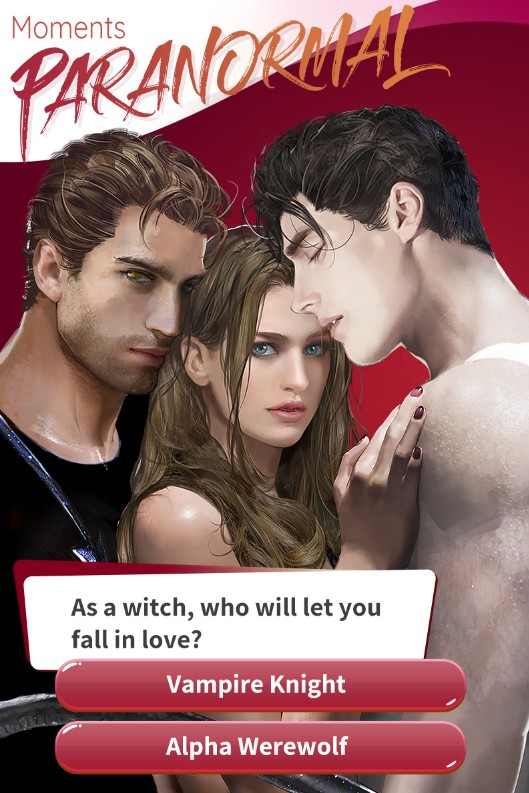 You may also like: 7 Best strip poker apps for Android & iOS
The Arcana: A Mystic Romance
And lastly, The Arcana is the mystery romantic game that changes the plot according to your decisions.
This game makes you feel like a protagonist in the love story novel. You get to make a character and go find your love interest.
Plus, this game is all about inclusivity so it is LGBT friendly. Thus, you have absolute freedom with all the heroes you meet on your way so you need to overthink your every move.
According to the plot, you or your memory after guessing on Taro cards. Then, you become the main character of the mythical story where you meet your love.
There are six characters you can potentially build a relationship with and you can even try to build it with a few people at once. The visual aspect of the game is breathtaking and all the graphics are HQ. Plus, you can get way more than just innocent kisses in the game so consider that.