Our nature is truly beautiful. It is full of amazing creatures, and one of them is the world of birds. However, it is hard to know all the types of birds.
The good news is that you don't have to memorize all the birds. Now you can delegate bird identification to a top-notch application.
By the way, if you are also interested in identifying animals, make sure you check 4 Best Animal Identification Apps.
There are nice options for iOS, as well as Android users.
Merlin Bird ID by Cornell Lab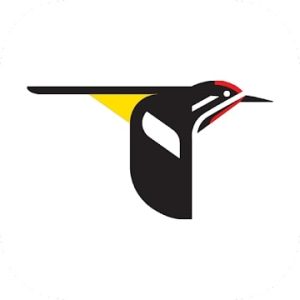 If you hear a bird singing or see it, you might like to find out what type of bird it is. Merlin Bird will help you with this!
The app contains a huge database of birds. Even though Merlin Bird is full of data, you can easily find what you want thanks to a smart interface and beautiful design.
Let's see what you can do with the help of Merlin Bird ID:
See the best tips about birds. If you see a bird and want to know about it more, you have to visit this section. You will find interesting facts and stories about this type of bird.
Use your camera to identify the bird. To do it, open this function and zoom in. You will have to keep zooming until the bird is located in the middle of the white box. Wait for a few seconds, and you will get the result.
Add your lists of birds. You can create your own list and fill it with your favorite birds you have seen in real life.
Add your photos of birds to enrich the base of birds' images. This will help other people to identify birds later.
If you don't see the bird, you can still identify it by the sound it makes. To do it, record a unique sound and send it right in the app. It will take about 20 seconds to get the result. Still, it will also depend on the quality of your record.
The app is based on machine learning, meaning the more you use it, the cleverer it will get. This is why try to invite other people and use Merlin Bird yourself as much as you can!
Merlin Bird ID is free with some ads. However, they don't appear too often.
The only downside is the speed or bird recognition. If your photo isn't good enough or you zoomed too much, the identification may fail.
Get Merlin Bird ID on the App Store and Google Play!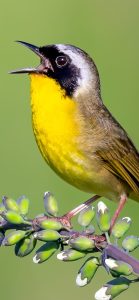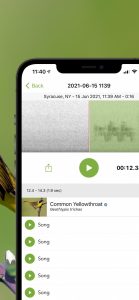 You can also check: 7 Best Mushrooms Identification Apps
Raptor ID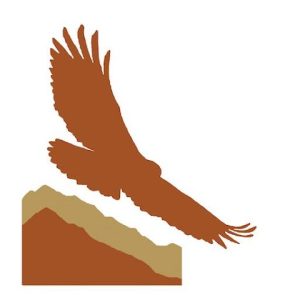 Here is a great mobile application to identify birds by the camera. You can download Raptor ID both on your tablet and smartphone.
However, it is better to use Raptor ID on your smartphone because there can be UI bugs on a tablet.
Now let's focus on the best options you will get for free in Raptor ID:
The developers worked in partnership with the Cornell Lab of Ornithology. It means the app is made by professionals and you can fully rely on the results it gives you.
You will get access to over 1000 photos of various birds. All of them have descriptions so that you can get new info about each bird.
Use interactive seasonal maps. It will be a great option if you know the location of the bird but have little idea how the animal looks. For instance, you might have seen a strange bird when traveling a few years ago. If you remember the location (it can be a country or a part of the world), then you can find the bird.
You can also search by vocalization. In Raptor ID, you can also search by the sound each bird makes. In this case, just upload the audio or listen to the vocalizations in the app and compare it to what you have heard.
Raptor ID has a pretty high rating both on the App Store and Google Play. Users love it for its huge database and simplicity. What's more, you don't have to pay for most of the functions.
Both Android and iOS users can download Raptor ID and start identifying birds at the click of a button.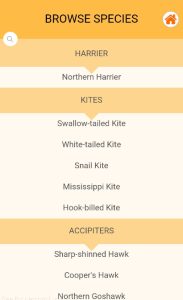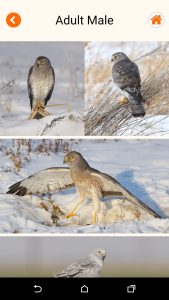 iBird Pro Guide to Birds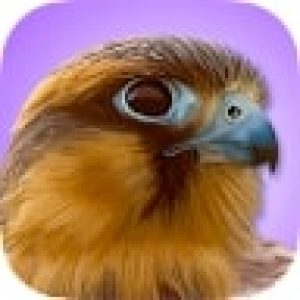 Do you need a professional tool to identify birds? Then you have already found it!
The app isn't free, which is quite logical – professional tools are rarely free of charge. To install the iBird Guide, you will have to pay $14.99 for the service.
How can you search for birds in the app?
Search by the photo

you created yourself. The algorithm is simple – just take a photo and upload it. The AI will do all the comparisons instead of you!

Search by the sound

the bird makes. You can upload the recording from your device or record it right from the app.

Search by name

. At times you might know the right name of the species you need to find.

Search by keywords

. You might remember the color of your bird or know some other details. Type them in the search line and try to find the species you need.
The best way to search is to do it with a camera. When you upload a picture, the iBird Photo Sleuth function is activated. It uses AI patterns to recognize the bird.
Both iOS and Android users can enjoy the application and use the most precise tool to identify a bird.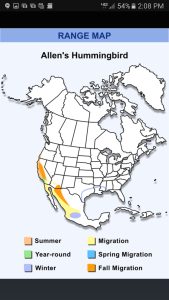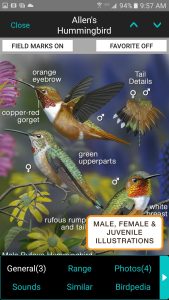 ChirpOMatic USA – Automatic Bird Song ID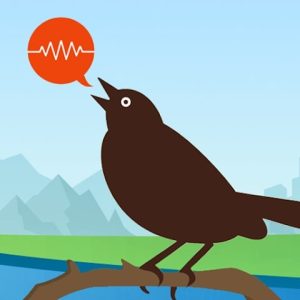 There are many apps to identify birds by camera. However, sometimes you might need to identify the bird by its voice. ChirpOMatic USA will help you with that.
The app is quite easy to use, even if it is your first experience with this type of service.
Now let's concentrate on the tools you will get in the application:
Once you have opened the app, try to

find the bird you need

. One way is to

search by state

. Choose your state and see the list of birds that can be found there.

If you don't feel like searching by the habitat, feel free to

search by the name

of a bird. You will be given a list of cards that might be relevant to your request.

Study the card

. Each card contains a photo, a short description, as well as a vocalization record.

If you hear a bird chirping and you need to find the info, just

start recording right from the app

. ChirpOMatic USA will automatically compare your record and give you the name of this bird.

Download data from the app

. If you need to keep some bird's card or record, you can always export it and use it offline.

Solve a fun quiz about birds. This is a perfect option to study and refresh your knowledge of bird species.
The app supports French and Spanish, as well as English. By the way, if you love flowers, then 5 Free Flower Identification Apps might be useful for you.

Please note this tool isn't free of charge. To install it, you have to pay $3.99 once. After this, all the options are available.
Get it now on the App Store or Google Play.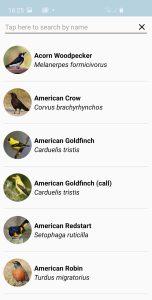 Bird Identification: Bird Id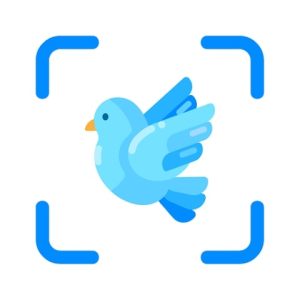 Today identifying birds is quite simple. You don't need to know a lot about bird species, having a smartphone in your pocket is enough.
The identifier works with the camera. Let's see how you can do it:
Download the app and

give it access to your camera

. Without this permission, you can't take photos from the application.

When you see a bird, make sure it is close enough to you. Open the app and

use the camera

. You will see a scanner. Make sure the bird is in the center.

Identify birds in the background. For sure, it depends on the quality of your photo. However, in most cases, identification is possible.
It will take you about 10 seconds to identify a bird. It is much faster than most of the applications on this list.
Share the results. You can craft a link and then send it to others via email or messenger.
The size of the app is quite small – you will need less than 90 MB of memory to install and use it.
Bird ID is available both on the App Store, as well as Google Play.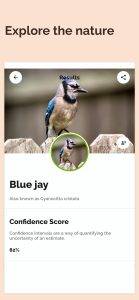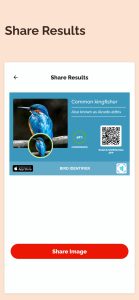 BirdNET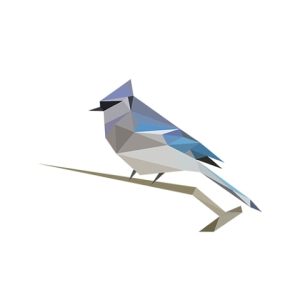 Here is another app for bird sound identification. BirdNET is based on artificial intelligence features so that you can easily compare records and get the results in a few seconds.
The app has a minimalist interface and an impressive set of functions available for free. Here are the best of them:
Record the sound of birds right from the application. This will save you time and energy – you won't need to record the sound on your smartphone, save the file and then upload it to the app.
Use the map to search for the bird that is interesting to you. If you know where the bird lives, you can open the built-in map and see the list of birds that can possibly inhabit the area.
The app uses AI. This helps you to get the result pretty fast and accurately. Every time you use the app you actually teach it to identify birds better.
However, here comes a pretty serious disadvantage – the app tends to crash or drop into a long loading almost every 20 times you try to identify a bird.
BirdNET is free with its basic functions. Both Android and iOS users can download it on their devices.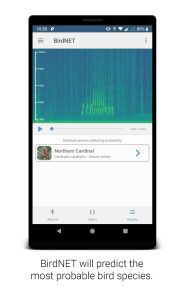 Larkwire Learn Birds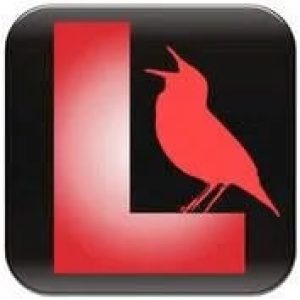 If your aim is to learn bird species, this is a good app. However, it collects only those types of species that inhabit North America.
Larkwire was created by professionals who specialize in birds and their habitats.
Why is the app worth trying? Well, there are at least 5 reasons:
Larkwire is

a game-based service

, meaning you get new info and learn new birds while playing.

It contains

a huge database of birds

that live in North America. There is hardly any bird you won't find.

Read a description

of each bird. It contains the most important facts about species so that you can learn a lot and spend little time on them.

The app has

no serious UI or functional bugs

, meaning your experience will be simple and fun.

The

database is being updated

all the time, which makes it so powerful and useful.
What's more, the app is super small. You will need a bit more than 30 MB to install Larkwire.
At the moment, the app is available on the App Store for free.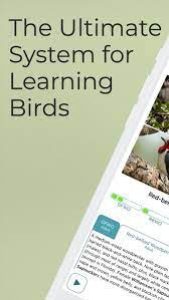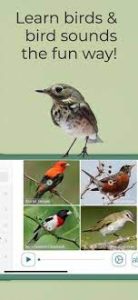 You may also like: 7 Best Fish Identification Apps