The Jawi language is quite common and we can often meet people who speak it. Especially the Jawi-speaking population is concentrated in Malaysia and Indonesia.
If you are going to visit these countries or often encounter native speakers, then use these best Jawi keyboard apps for Android & iOS. They will help you quickly navigate and understand your interlocutor.
You may also use these best apps for voice translation to talk to foreigners without any restrictions.
MobileJawi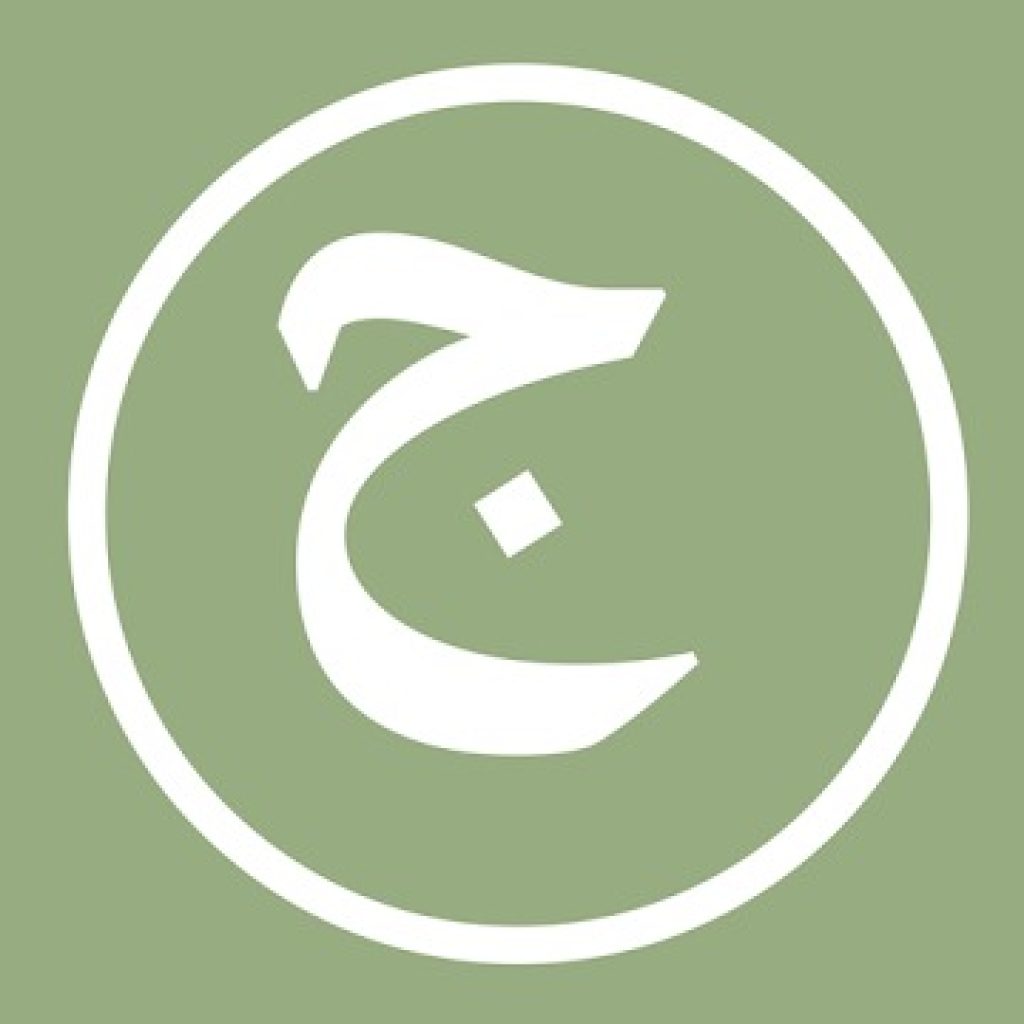 MobileJawi is an app for using the keyboard in English, Arabic, and other languages. With this keyboard, you will be able to write texts and messages in any program.
Moreover, enter the text in one language so that then this service translates it into another. Also, the system offers all the variations of the word, it's very convenient.
MobileJawi can be used even by beginners because the keyboard is nothing complicated.
It is worth noting that you can write only in the language Jawi, and translate words into this language easily. Besides, remember the combination of keys to switch languages.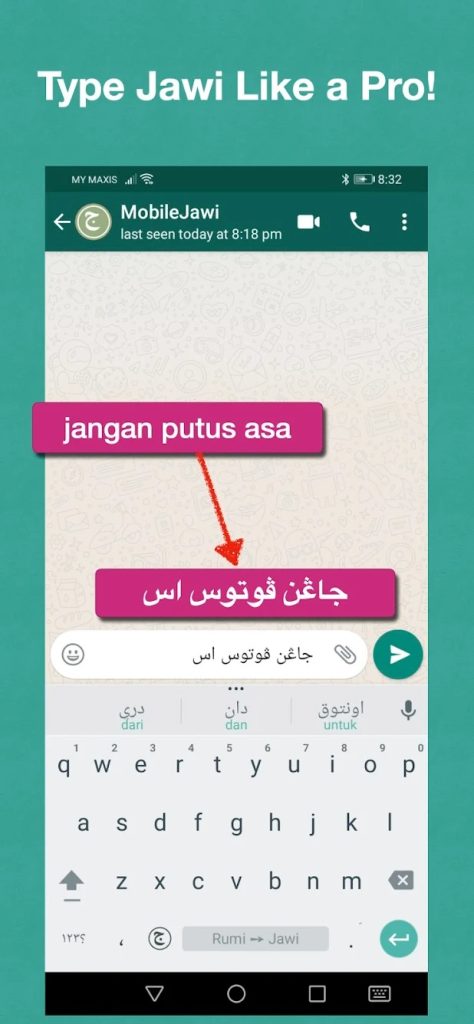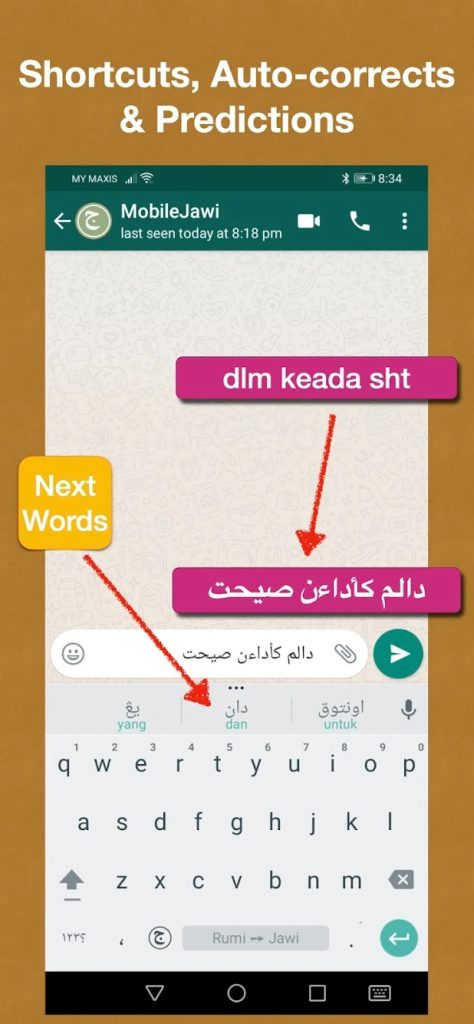 The program has a lot of amazing features that will make writing easier. Download MobileJawi and have fun typing fast.


You may also like: 11 Best translation apps for Android & iOS
Jawi Keyboard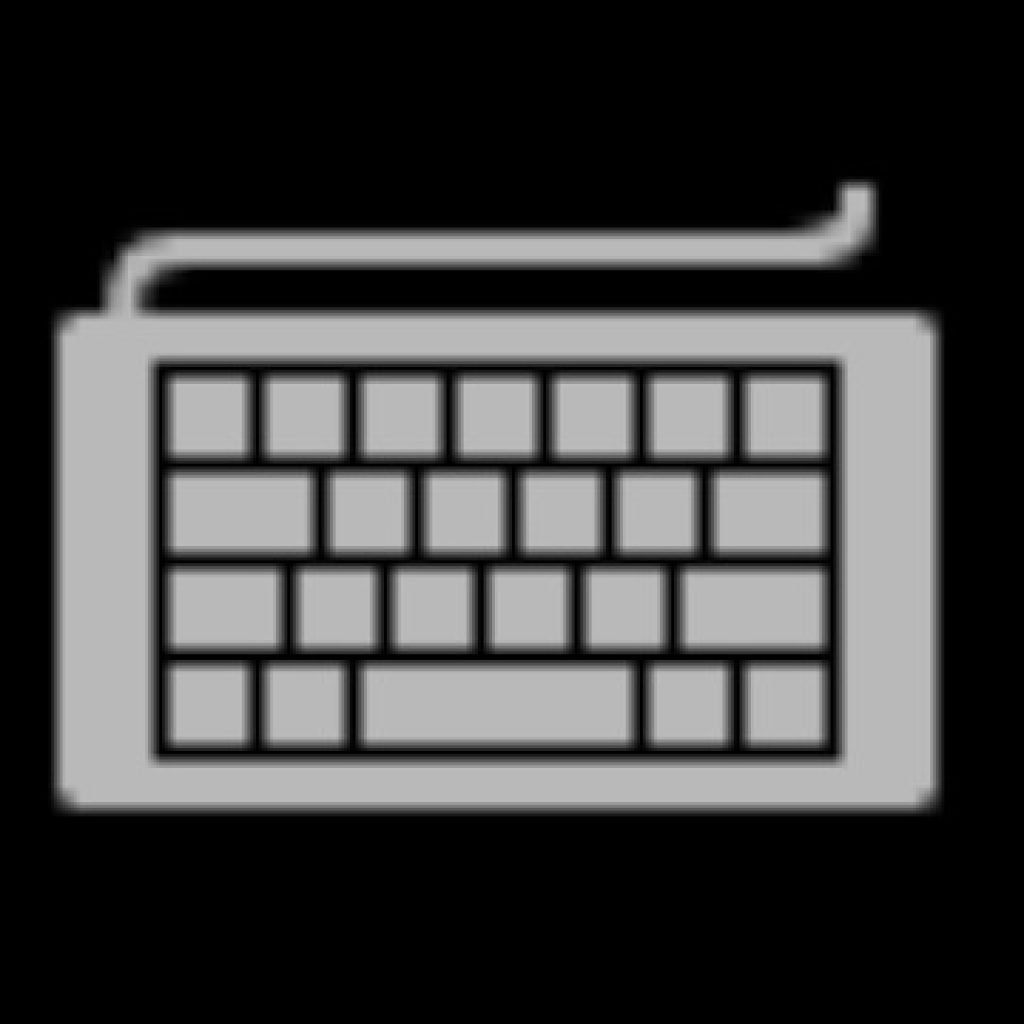 Have you been looking for Jawi keyboard for a long time? Then you will love this program. You can easily type texts here.
To write in this language, you'll need to keep an eye on how the characters are positioned. Go to the settings and make sure that the keyboard is connected to your mobile device.
You should also pay attention to the layout of the keyboard keys, by pressing a certain letter a certain action will be performed.
The app includes a large number of characters from different languages, including Arabic. Moreover, there is an abbreviation of words and it makes the writing of words very easily.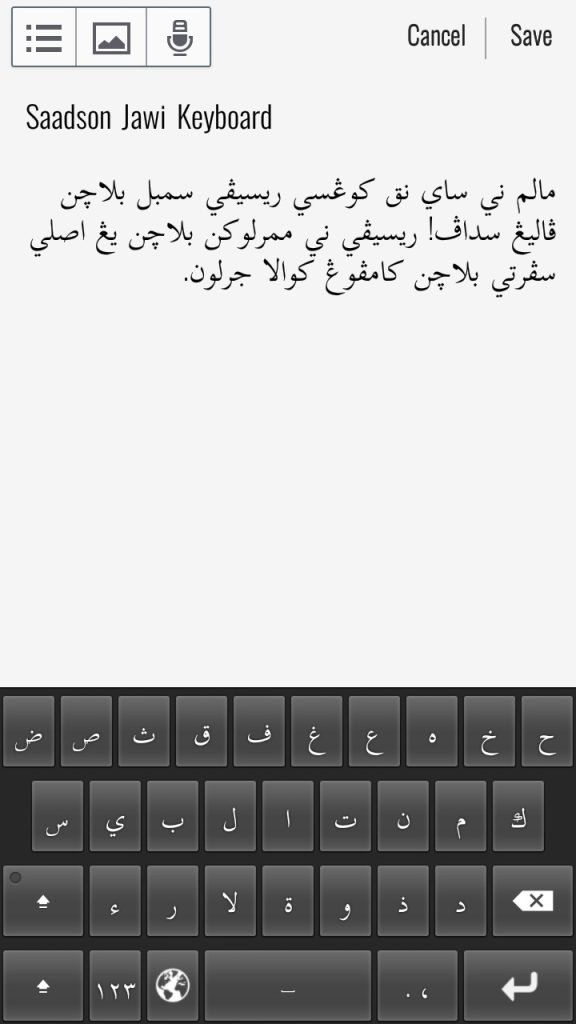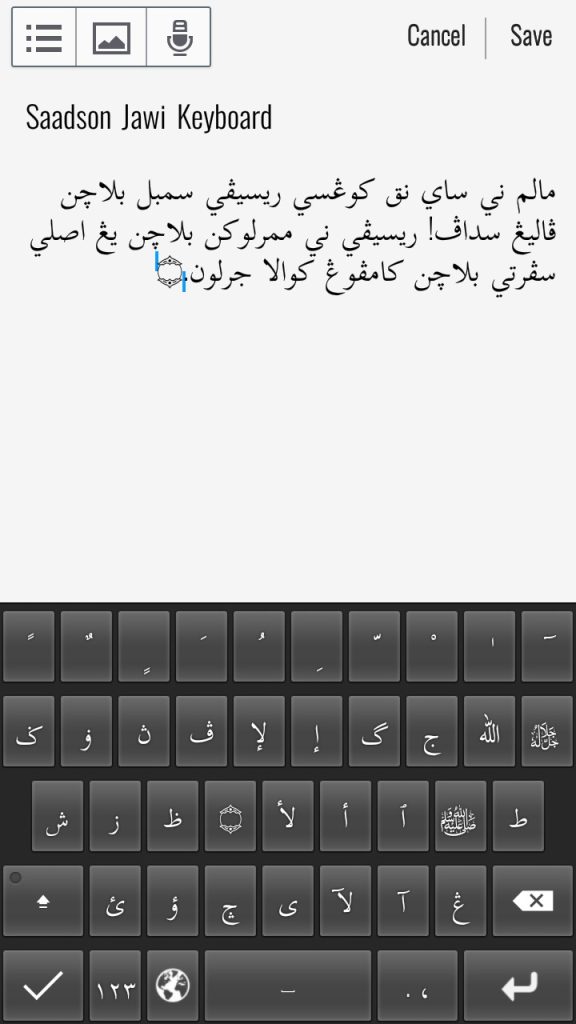 The layout of all the symbols is as convenient as possible. Install Jawi Keyboard and write your messages through it with pleasure.

JawiUKM Jawi Keyboard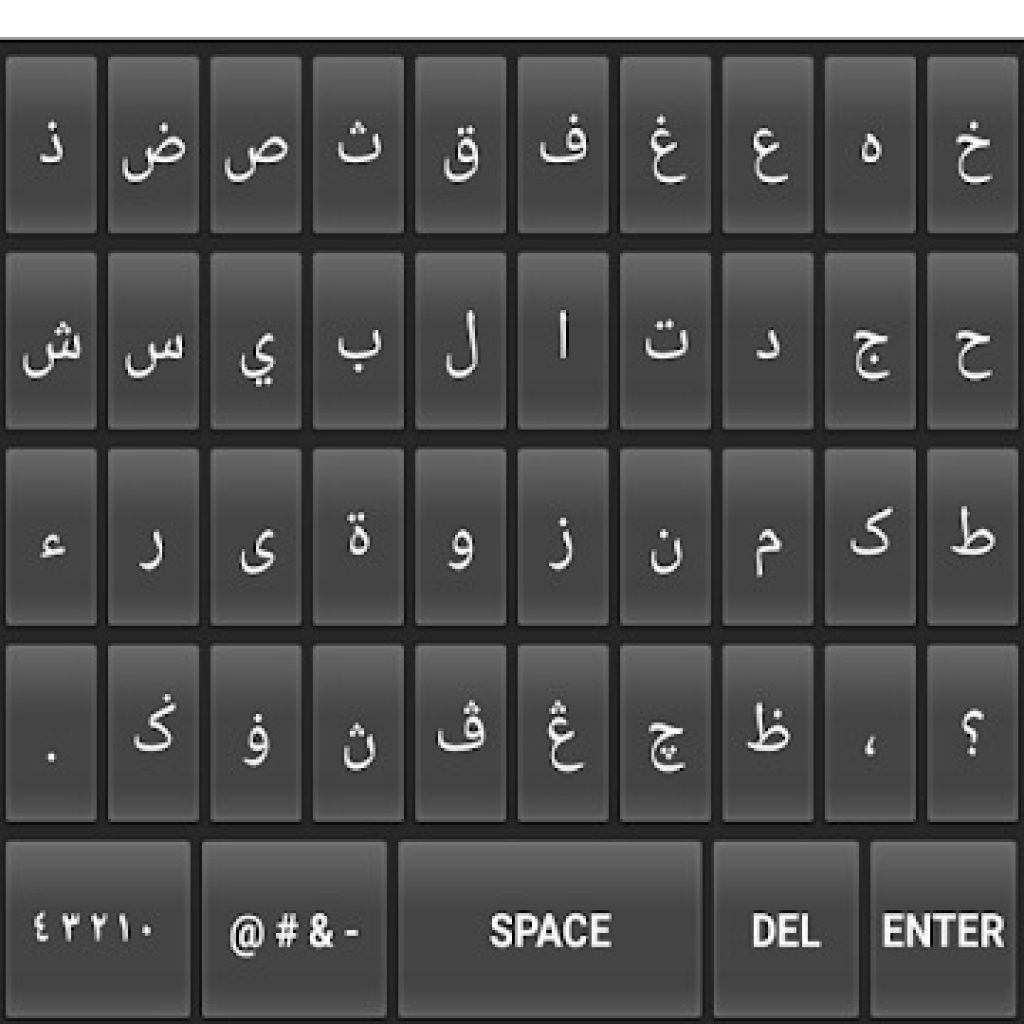 JawiUKM Jawi Keyboard for Android is an app that comes with characters and encodings. Set up this keyboard and enjoy using it. Enter the desired text quickly.
It's worth noting that if you type words incorrectly, the IME service will make edits. Moreover, JawiUKM has several layers of characters, punctuation marks Jawi.
To install the keyboard on your smartphone, select the desired language with time, and also set up a convenient way to control it. Don't forget to make the app button on.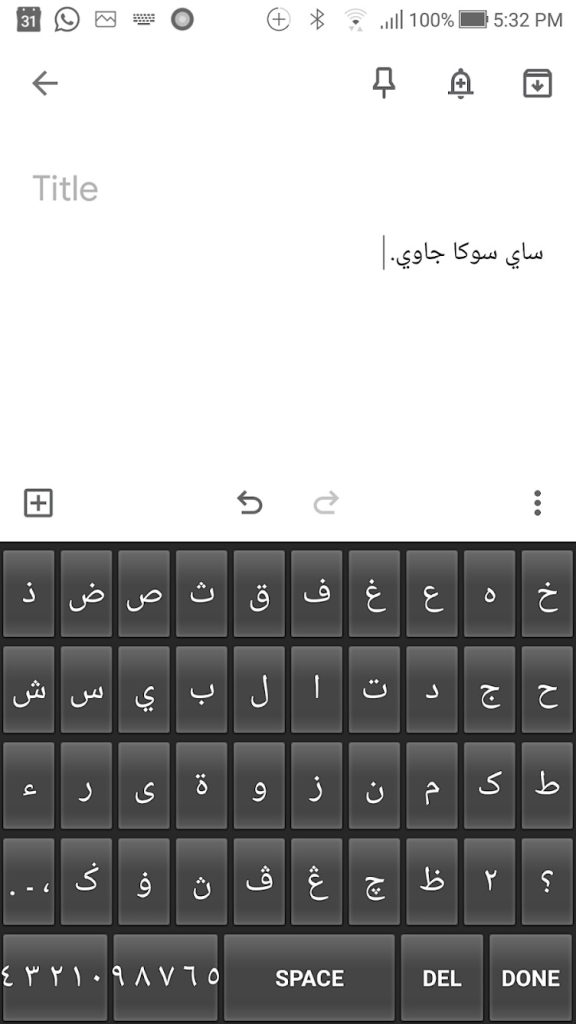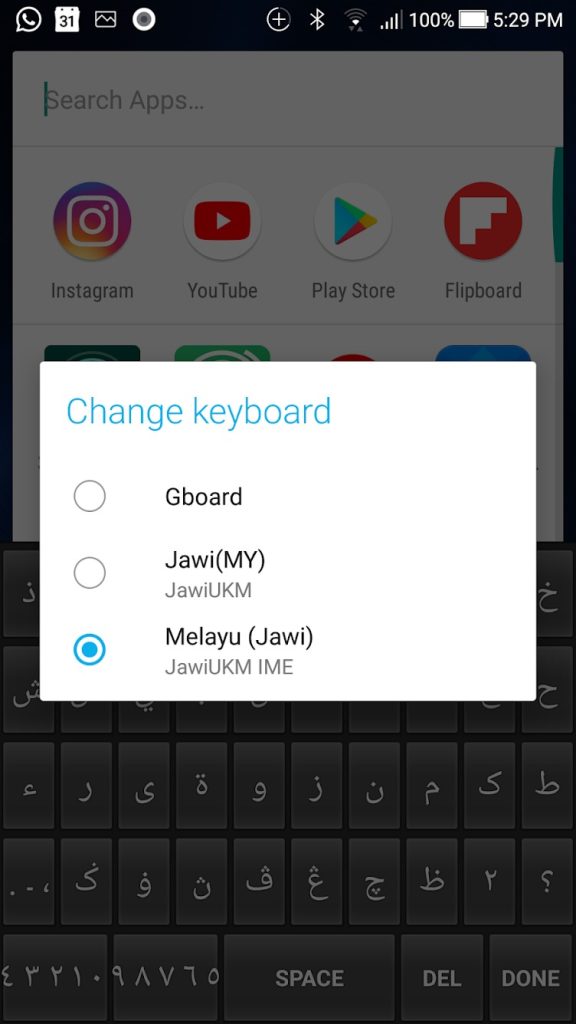 Download the program and recommend it to your friends. Send texts and messages quickly and with pleasure!

You may also like: 7 Free Apps That Reads Texts From Pictures (Android & iOS)
Jawi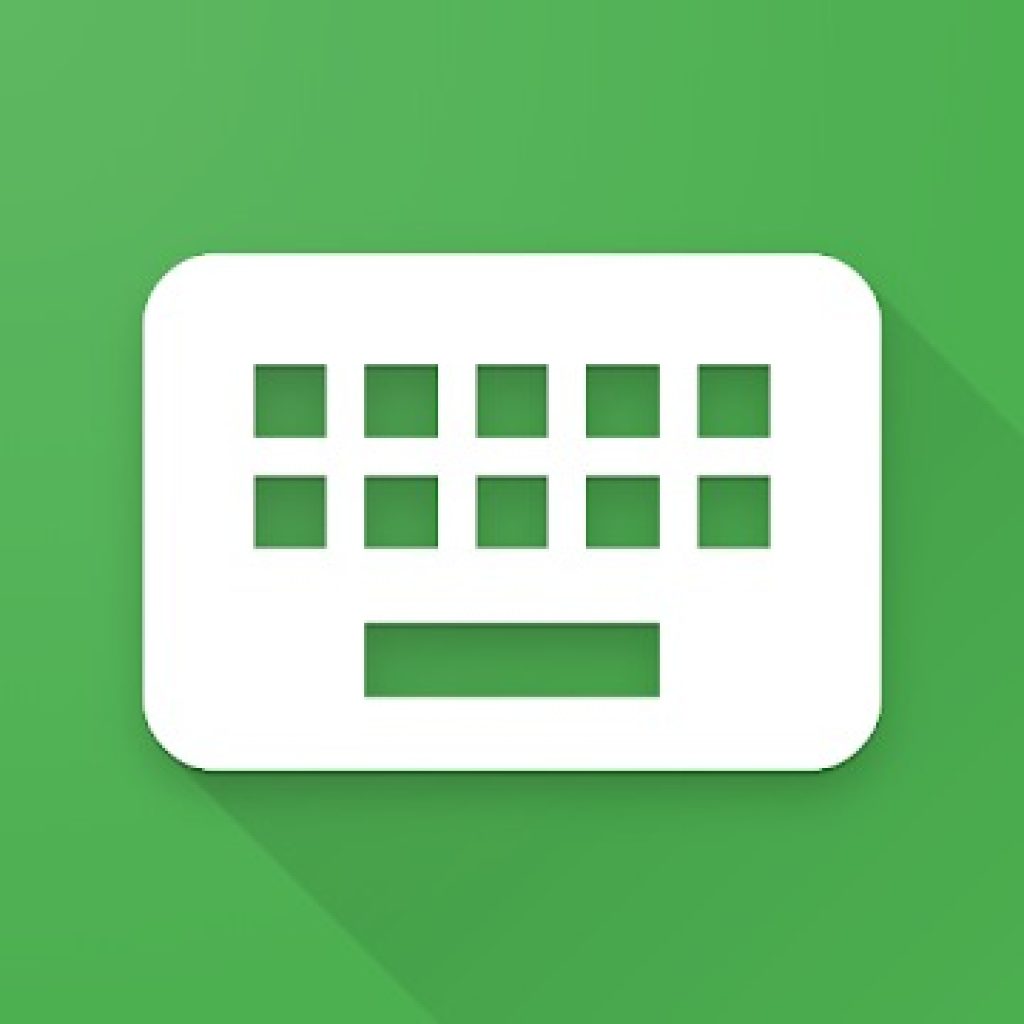 Jawi is a program for typing on a keyboard with characters that you need. It is worth noting that it is necessary to select the language Jawi in the settings of the app.
Here you will be able to connect various features for convenient use. Jawi has many interesting features. The keyboard will include all sorts of language characters, including Arabic.
Note that all the keys are arranged in sequence. This keyboard will allow you to quickly and efficiently write texts without errors.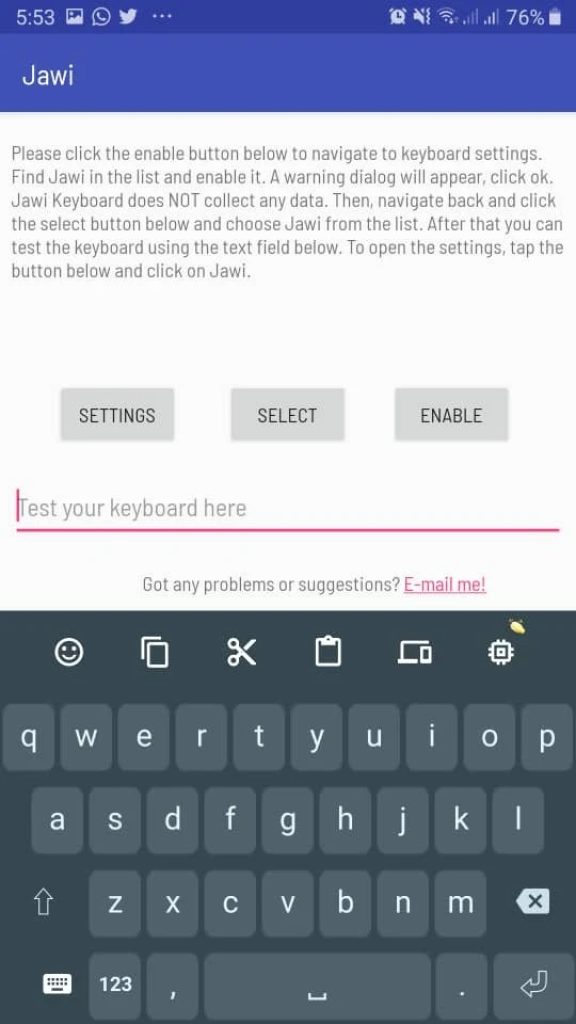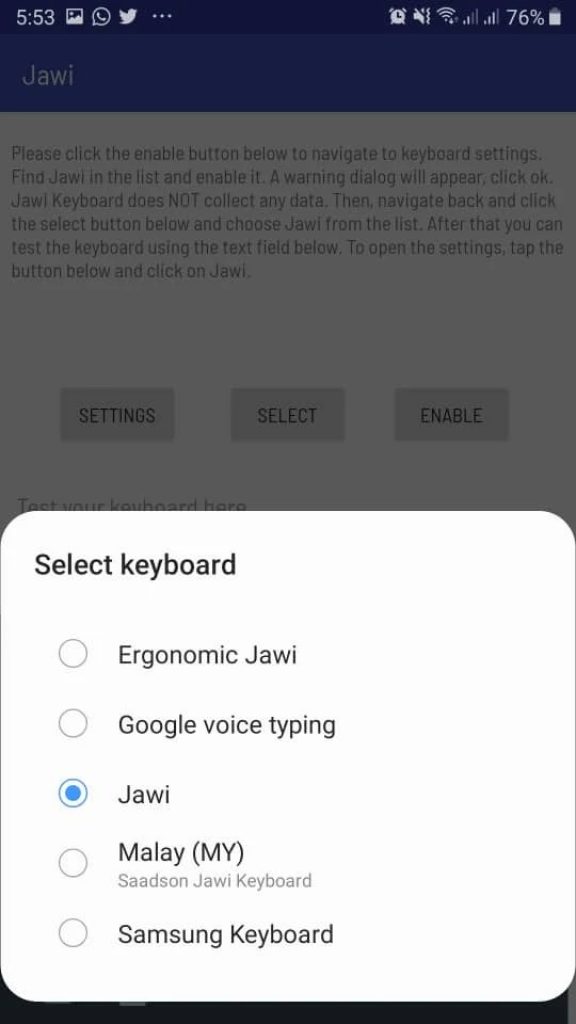 Memorize the combinations and type them for big actions. The Jawi app is the best among its few competitors.

You may also like: 5 Best Old Norse Translator Apps for Android & iOS
Saadson Jawi Keyboard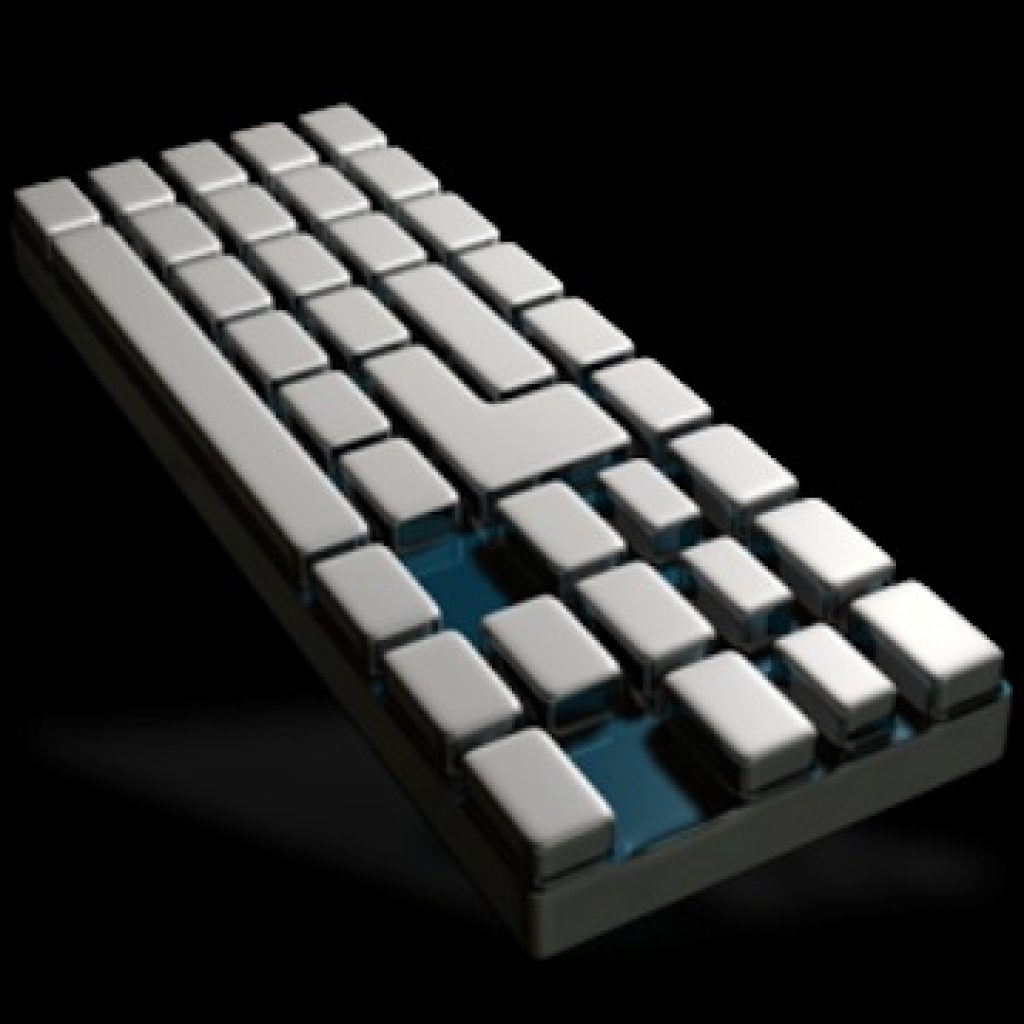 This program is one of the best among its competitors. To use such a keyboard, you need to check compliance with the Unicode 5.0 standard so that all fonts are connected correctly.
You need to check the connection to the language after installing the program. Besides, mark for yourself all the key combinations so that you can use all the functions of the keyboard.
The app will surprise you with a wide range of features. Here you will be able to use the Jawi characters.
Saadson Jawi Keyboard allows you to abbreviate words for phrases in Arabic, it's convenient.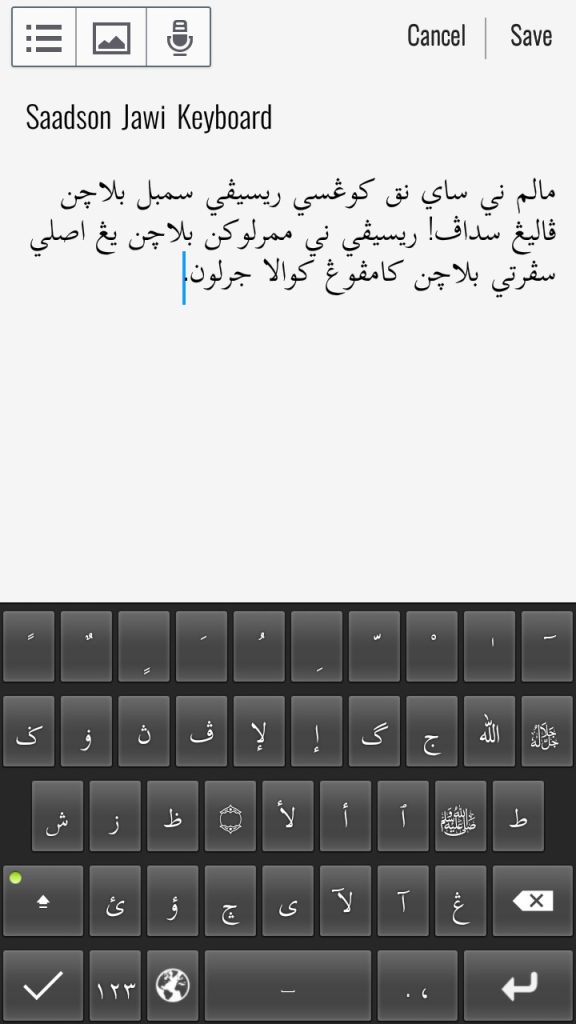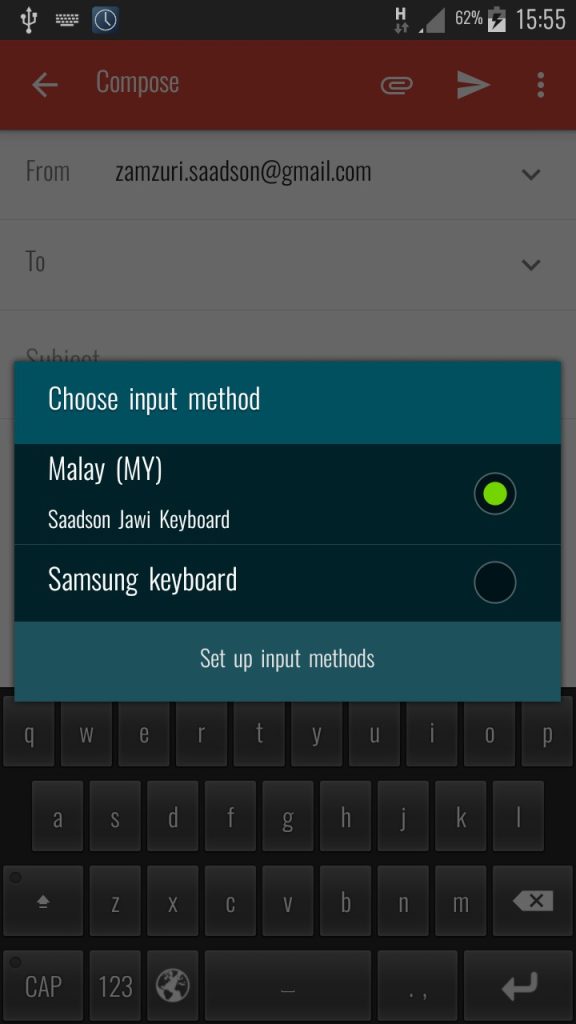 It's worth noting that the app often gets updates with different memorable characters and phrases. Install the program and enjoy the easy text entry process.