Rap battles are getting more and more popular these days. Hip-hop culture is more than just entertainment for the poor – it is a separate industry that is growing faster and faster.
The core of it is, of course, genuine words and rhymes that convey real people's struggles and real-life battles. Maybe that's why many youngsters are turning towards hip-hop culture instead of indie or pop. Battles can take place both on street corners and on stage, in schools and at concerts – practically anywhere!
Below, you'll find 5 mobile apps that are connected with battle rap. Regardless of whether you are into rapping yourself or like watching popular rap battle leagues like King of the Dot, the apps below will boost your interest and help you in many ways.
Also check: 8 Best rap apps for Android & iOS
Rap Fame
Rap Fame is the #1 app for organizing rap battles and recording rap tracks. It has an amazing promo-video which you can see down below. The app combines a rap studio with over three hundred beats to choose from and a supportive community of like-minded rappers.
With this app, you will always be able to find your audience. And, of course, you'll have a possibility to battle other rappers. There is a rating system in the app that allows you to get popular by getting scores for every track and battle. The more you engage in these activities, the better.
Plus, there is feedback. Other people are always judging you, so it is quite a challenge to put your music out there. However, it is totally worth it! You can also like and comment tracks of others. The best ones get special rewards.
All in all, this is a great app for hip-hop lovers! It gives you numerous opportunities – you can make rap, battle, and connect with other rappers & battlers just like you. What's more to wish for?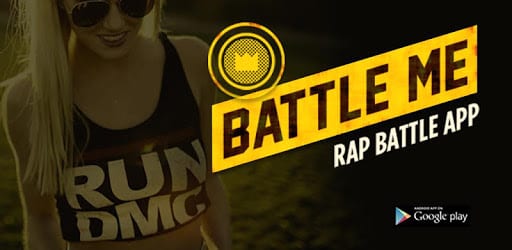 You may also like: 11 Free Audio Editing Apps for Android & iOS
AutoRap by Smule
AutoRap by Smule is one more app that can do both – it is both for rapping and battling. As for the former one, the app allows you to do it in two modes. First, you can turn your speech into a cool track by making little to no effort – just say what you think and 'smule' it!
Second, you can choose a tune from a library and record the lyrics you want to record. So, basically, it is either you joking around or making real tracks (using the beats of others).
Once you've recorded something, you can share it with friends or with the app's community. What you can also to it to challenge others – diss them and see what they say in return.
The app uses advanced technology that can transform any voice into something beautiful. So if you are shy about how you sound, certainly try this app!
It may be not as community-driven as 'Battle Me', but it is definitely the best when it comes to voice-transformation. If you want to just play and see what happens, then AutoRap is what you need to download first!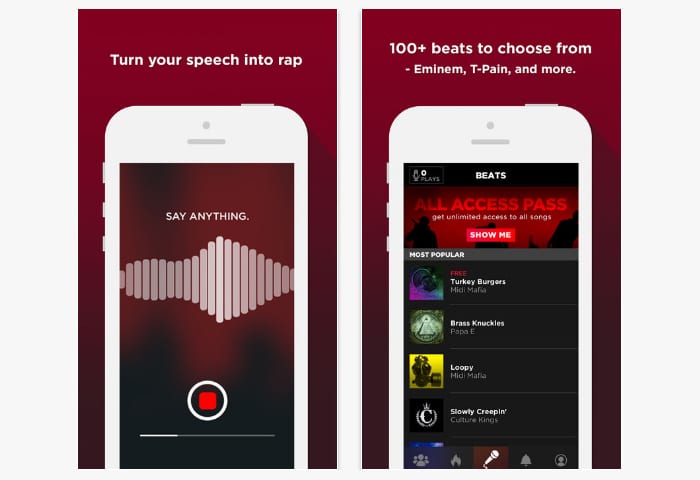 You may also like: 5 Best Beatbox Apps for Android & iOS
Punchline – Battle Rap
The battle app is not just about punchlines, of course! But they are part and parcel of it. It is hard to imagine a great battle without cruel jokes and funny rhymes, especially those ones that finish long and dull set-ups. This wonderful app will give you some ideas in case you are incapable of making them up yourself.
Many rappers are skeptical about apps and tools for lyrics, but this one is special: it doesn't help you rhyme – it gives you jokes to laugh at and to use in your battles. You know what they say – everything that's good today is what was well forgotten in the past.
If these two examples don't sound too rude to you, check the app, and find out more! You can give 'thumbs up' to the ones you like most. One last thing worth mentioning is that the app has punchlines in five languages – English, German, French, Spanish, and Russian. Just like in the UN!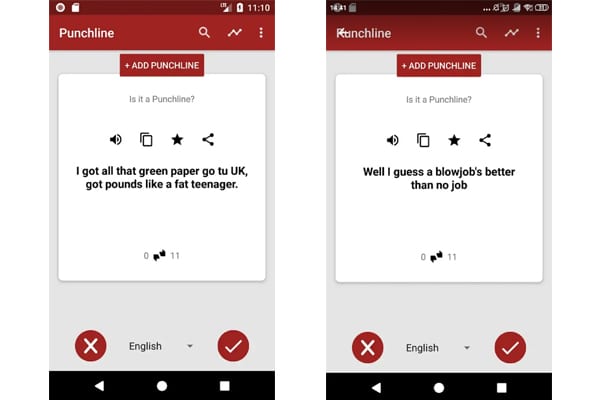 By the way, if you are fascinated by lyrics, you should check this article: 11 Best offline lyrics apps for Android & iOS. It will guide you through offline lyrics apps that both reveal the lyrics of others and let you write and keep your own ones.

4bar – The Rap Challenge App
This app was created by a rapper who wanted to create a platform where he could cooperate and organize rap battles with young talents all around the world.
Thus, the app is not the most elaborate software ever, but it is cool to use – just open the main page and see to which tracks you can join, which rap battles you can join, and generally explore the works of other rappers. Even though the app wasn't created by professionals, it turned out to be easy to use and unique in its own way.
When you join a certain track you are going to see the lyrics underneath the timeline. In this sense, the app works similarly to Smule. After your song is a recorder, you can edit it and publish and then other users of 4bar will check it out.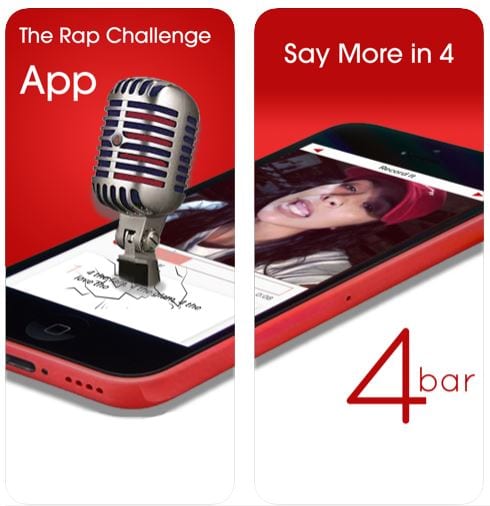 ---
Battle rapping is an amazing way to get rid of anger and negativity in quite a civilized way. Battle rap apps can help you get some practice before showing off your skills to a real audience. We hope you've found the app you were looking for. Be sharp with your words and smart in choosing apps!