As the cryptocurrency market becomes more popular, more and more high-quality software for traders and investors appears. Lightweight and easy-to-use computer programs are a great opportunity to simplify your life.
Cryptocurrency widgets are designed to monitor prices, sometimes market volumes, and other important indicators. It can customize fantastic software for yourself, for example, enable notifications.
BitTab is one of the most popular tools for automatically tracking cryptocurrency rates on the Windows desktop. After installation, the tracker above the taskbar and displays the prices for the cryptocurrencies you have installed. More than 4,000 coins were collected in BitTab, and prices are taken from over 40 of the most popular cryptocurrency exchanges.
You may also like the list of the best crypto games.
The app can also set alarms for price changes for important coins, as well as use built-in calculators and converters.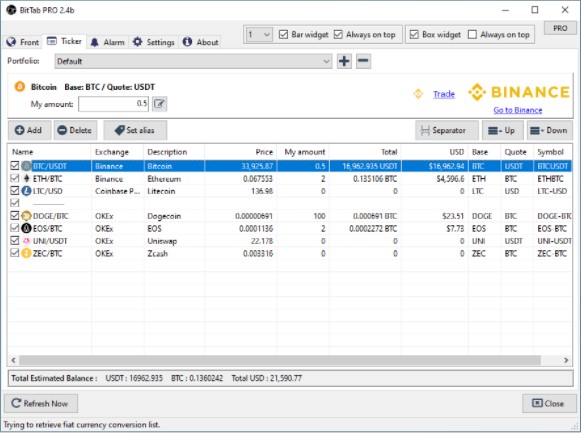 You can change colors, layouts and more in the program to make BitTab fit into your desktop.
It is the most popular crypto industry widget for the Windows operating system. BitTab features include a simple and straightforward design that allows you to view everything from your desktop.
BitTab is a very ordinary widget. By installing it at the top of the taskbar, a table will appear where there will constantly update prices of the coins that you have selected.
Added notification for abrupt and rapid course changes for faster response to trade.
The main page, by default, shows the rating of coins by capitalization, showing prices, trading volumes per day, the amount of currency in circulation and other data. Information update every minute.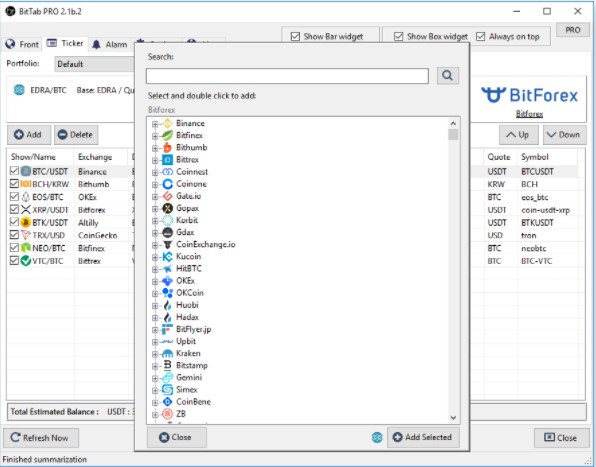 By clicking on a specific coin, you can study the graph of its cost in more detail, go to the official website of the project, or see the development data. BitTab works stably, looks simple and understandable, quickly provides the necessary information and does not annoy with unnecessary functions.
Some people buy a cryptocurrency and some buy stocks. In order to monitor the prices of the latter, you can use these apps.
It actively used directly BitTab data for investment decisions, since it compiled all charts and ratings from the latest values and reflect the latest information.