The Bat! Voyager – is the portable version of one of the best mailers The Bat! Professional. Use The Bat! Voyager to forget about the problems with the limited functionality of mail accounts and if you have to send and receive mail from different computers.
What is more, we recommend the cool list of apps that allow finding people's social media in seconds with the minimum information.
You can install The Bat! Voyager to any portable media, such as a USB flash drive, SD Card or any other similar device.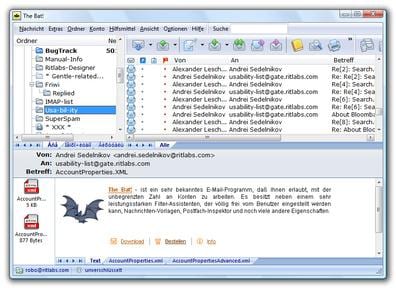 With The Bat! Voyager, you do not need to worry about losing the program installed on the flash drive. First of all, all correspondence is stored in backups on a computer. Secondly, The Bat! Voyager reliably encrypts all user's personal data so that no one can access your confidential information except the account owner.
The functions of The Bat! Voyager impress. The program can receive and send emails, forward and edit them, change priority, preview, work with templates, sort automatically, view source code, encrypt, create backups, check mails for viruses, and many other useful features.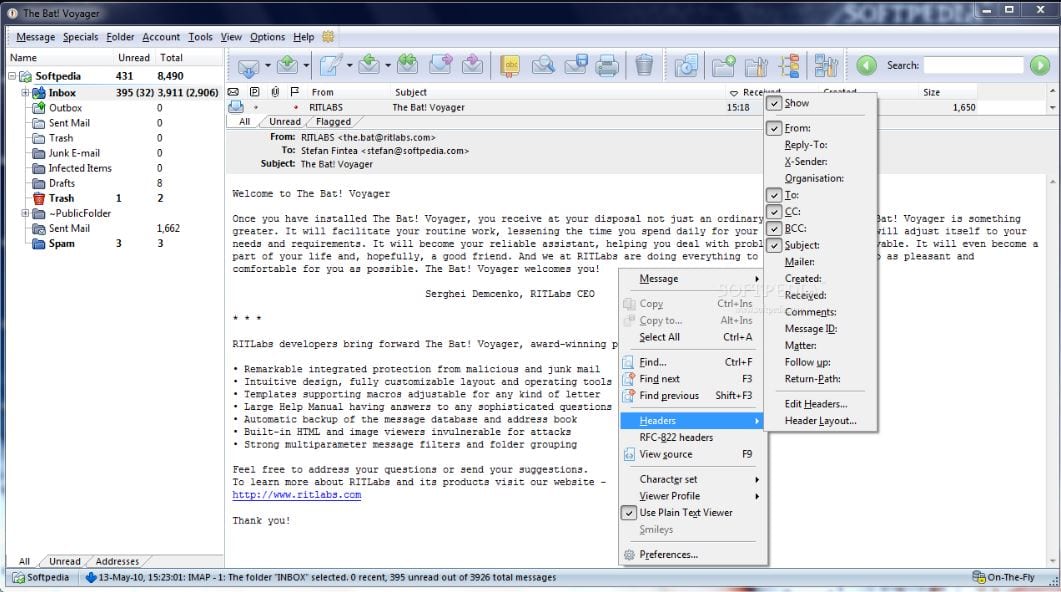 The Bat! Voyager has quite an impressive amount of tools that not every mail program can boast of. Some of the most important Voyager tools are:
A built-in notepad.
Filters.
A QR code generator.
A handy address book.
A backup wizard.
A security module.
A message manager.
A task scheduler.
Ready-made templates for quickly creating letters.
And if you want to track when your friends were online the last time you can download a last-seen tracker app for your gadget.
With such an extensive set of tools, The Bat! Voyager has an amazingly simple and easy-to-use user interface. The program supports changing themes, encodings, and customizing the appearance of the working window.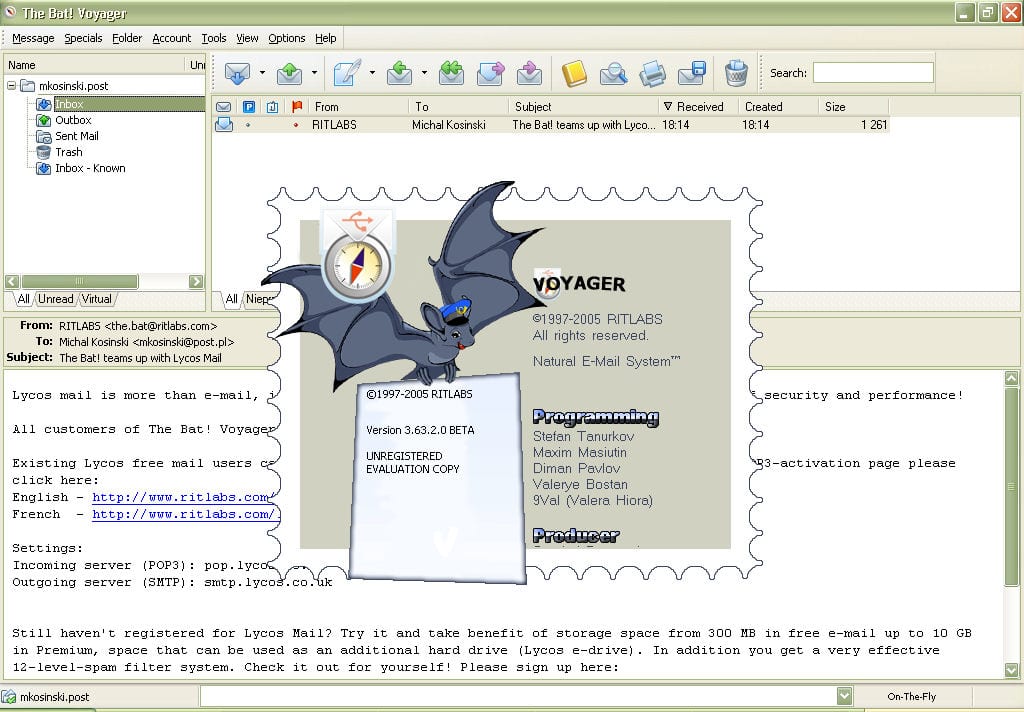 The primary condition for using the portable version is purchasing The Bat! Professional since Voyager can only be activated using the "classic" version's registration data. If you already have The Bat! Professional, there is no need to make any additional payments.
By the way, speaking about payments – we recommend checking out the cash apps that accept prepaid cards.
By purchasing the professional version, you get the right to use The Bat! Voyager automatically. At the first start, the program will ask you to set a master password that will protect all your personal data. Next, you will need to activate the program using the existing registration data.
The Bat! Voyager works even on the weakest computers. You can download the program for free from the official website of the developer.