PickMeApp is an excellent software manager utility for your computer with three great features. With PickMeApp, you can:
1. download new programs even without the Internet. PickMeApp will help you download and install any existing Windows software. PickMeApp manages all the last releases so that you can download the up-to-date software OFFLINE.
2. uninstall unnecessary applications. PickMeApp can remove any unnecessary programs, partially installed or uninstalled programs, as well as absolutely all data about them (registration keys, folders, etc.) from your computer.
3. transfer all the software you need to another computer or OS with all individual settings and without re-installation. This feature makes PickMeApp a unique application.
You can also increase the safety of your apps by installing the software that will help you to hide the apps.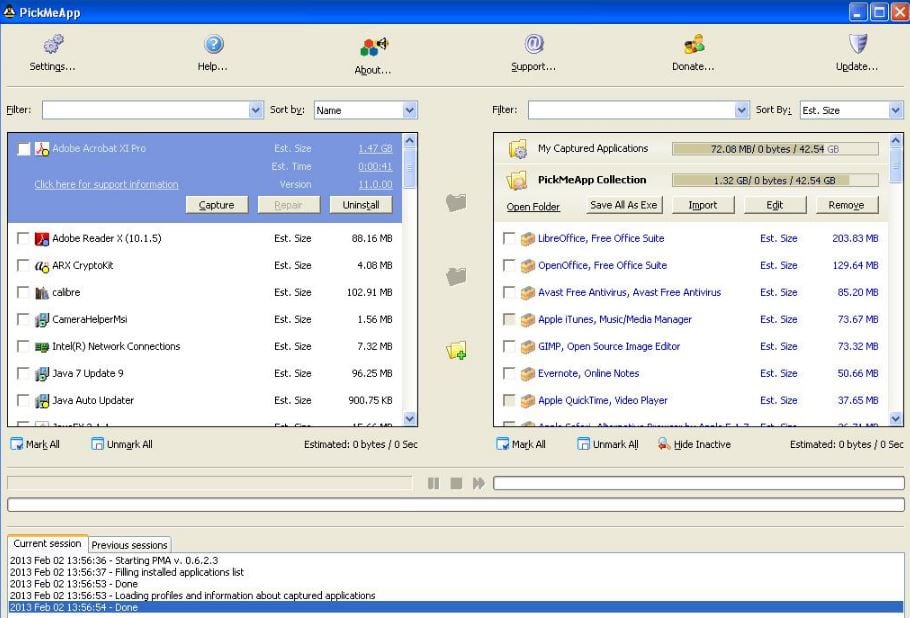 To transfer, launch PickMeApp. On the left panel, you will see all software that is installed on your computer. On the right, there are the catalogs (folders) in which PickMeApp will archive the applications you have selected for their further transfer to another personal computer or OS.
By the way, the category of apps that gains popularity nowadays is the apps for catching cheaters. The market is relatively free from competition, so why don't you think about creating one?
You can create a catalog to archive your software by clicking on the 'Create new profile' button. Then mark applications that you want to archive and transfer along with their settings on the left panel of the PickMeApp. The archiving process may take several minutes.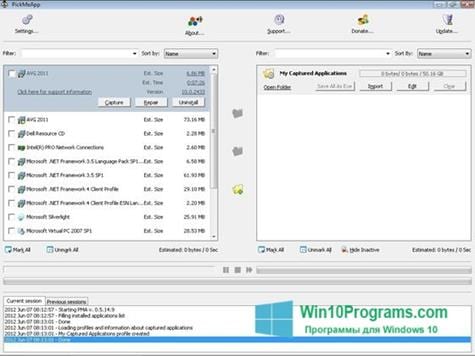 When finished, you will see the applications archived in the previously created folder in the TAP format. Now you are ready to transfer the program to another computer, having installed PickMeApp on it.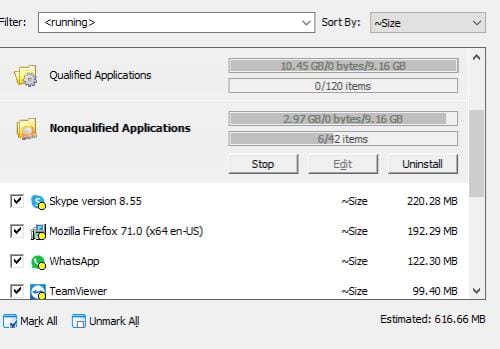 Drop your folder with the archived software into the catalog with the PickMeApp. Next, launch PickMeApp, and your archive folder will appear on the right side. Click on the 'Install' button, and meet all your software transferred with all its settings. Done!
The PickMeApp application is not difficult to use. Its interface is clean, straightforward, and intuitive. You will definitely be able to deal with it, even if you have never dealt with data transfer.
Or you can go ahead and greater a cross-platform multiplayer game app. Check out the best examples in this article.
To sum up, PickMeApp is especially useful when reinstalling the Windows operating system or buying a new computer.