When it comes to money transfer apps, you have plenty of options to choose from. And while they all seem similar, there are multiple differences, pros, and cons you need to be aware of.
Lucky for you, we've compared the most common money-sending apps out there: Cash App vs Venmo vs Zelle. Each of these apps works differently, and we're here to help you decide which one is best for 2023. All these apps let you transfer your funds but come with diverse fees, limits, and other features that may affect your final choice. Keep reading to learn what's right for you!
Side by Side Comparison
Since all three apps allow you to quickly send and accept transfers with just a few taps, let's start with a side-by-side comparison of their differences and similarities.
| | Cash App | Venmo | Zelle |
| --- | --- | --- | --- |
| Physical Debit Card | Yes | Yes | No |
| Best For | Peer-to-peer transactions, balance hold, and financial tools | Peer-to-peer payments to friends and family | Bank-to-bank transfers with friends and family |
| Fees | No fees for standard deposits | No fees for standard deposits | No fees |
| Send Methods | $Cashtag, Phone Number, Email | Phone Number, Email, Username | Phone Number, Email |
| Money Sending Limit | $250 weekly | $299 weekly for unverified users, $60,000 weekly for verified ones | It depends on a banking partner |
| Contactless Payment | Yes | Yes | No |
| Safety Level | High | High | High |
| Availability | The US and the UK | The US | The US |
You may also like: 6 Trusted NFC Payment Apps
Cash App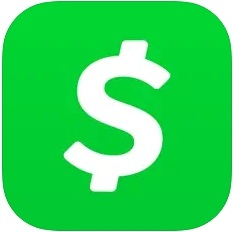 If you're looking for a secure peer-to-peer payment system, Cash App is one of the most used ones in the US.
This app lets you safely transfer your money domestically, and it even comes with its own debit card. That's right, you can get a special Cash App debit card to connect with your account. These are classic debit cards that you can use the same way as your regular cards.
Cash app cards let you transfer, pay, and withdraw money, so no worries here. Herewith, you won't need to connect the app to your checking account, which is great if you would like to keep it private and fully safe. You get several money-sending options here, including $Cashtag, which other apps from our list don't do.
Security-wise, the app works with FDIC-insured banks to ensure your funds are fully safe. It gives you routing and checking account numbers, so you can actually hold cash balances with these partners
As for the limits, the app lets you send up to $250 in a week and receive $1K per month. The verified account gives a couple more features like Bitcoin stock trading, tax filing, unlimited deposits, and more. It also comes with multiple cash boosts for a list of stores and restaurants.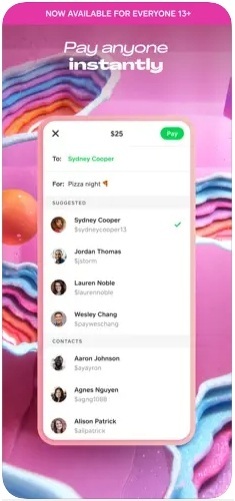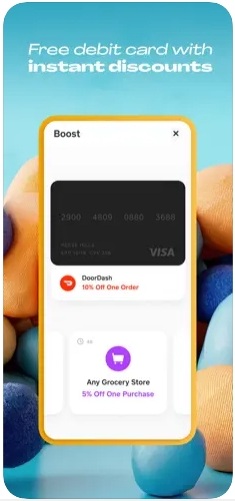 Check also: 11 Best Family Budget Apps
Venmo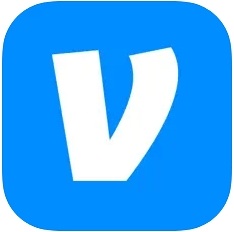 This money app comes with quite a unique concept. It's a social payment app that lets you send money to people and businesses.
It's a digital wallet that lets you easily pay for things across the US. Just like Cash App, this one lets you get a special debit card to use. It works just like your regular debit card and has plenty of cashback offers you might be interested in.
Plus, it lets you store the money within the app and easily transfer it to your bank account when needed. The only thing to keep in mind here is in order to avoid fees, you'll need to wait for up to 3 days for the transfer to happen. And if you don't wait to wait, you'll need to pay a 1.5% fee, with a min of $0.25 and a max of $15. At this point, the transaction will get done within 30 mins, depending on your bank.
Speaking of limits, you get $7K per week on purchases and $60K for transfers. Another thing this app is great for is bill splitting. It will automatically split a bill with your friend and let you transfer your part in secs.
Besides, you get to sync your acc to FB and contacts, so your friends could see your transactions. The app comes with a full-on chat with stickers, emojis, and all that. The app uses encryption techs to keep your profile fully protected as well. And if you want to add extra security levels, feel free to use multifactor authentication and PIN.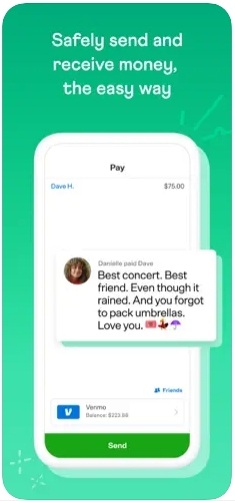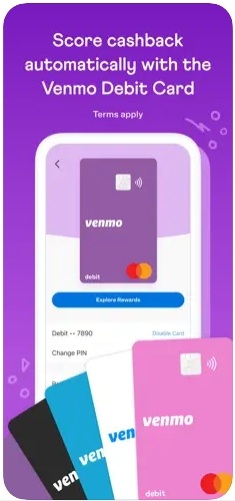 You may also check: 10 Best Early Paycheck Apps for the USA
Zelle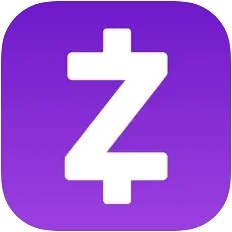 This is another widely-used money transfer app in the US.
Apart from the previous apps, this one is purely a bank transfer tool that lets you send money between American banks online with a few taps. This app doesn't have its own card, so all you need to do here is connect it to your current debit card. All you need to make a transfer here is a recipient's email or phone number.
In case the person you're sending the money to has a Zelle acc, the money will appear in mins. And if not, the recipient will need to create an acc within two weeks to receive the transfer. Otherwise, the money will be returned to the sender.
Money transferring limits fully depend on your bank here, so make sure to check it out first. Of course, you can also use the app to accept payments from other people, companies, and government agencies.
Another thing that makes this app different from Cash App and Venmo is that you can't keep a balance in your Zelle acc. That's because all the money you get with this app gets automatically transferred to your bank acc. Herewith, the app won't charge any fees for instant transactions.