Have you ever wanted to try your powers in gambling games? This article has you covered!
There are lots of casino games for Android and iOS that will give you the most realistic experience possible. These apps cover table games and multiple arcade machines so there's something for everyone. It needs to be said, these games are not about real money gambling and they don't imply your success in real casinos.
In case you want to try real gambling, check this article: 11 Best casino slot apps (Android & iOS)
Here's the list of 9 best games in that category you should try. Have a look!
Big Fish Casino – Play Slots and Casino Games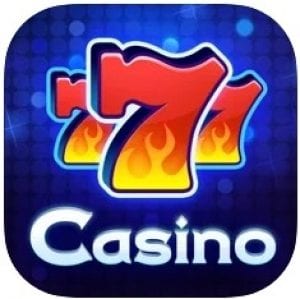 Let's start with the app called Big Fish Casino. This is an app that features various types of gambling games.
This game can rightfully be called the leader in its genre. It has millions of reviews and downloads and holds all your fav gambling games in one place. The app covers arcades, cards, and other bettings. Thereby, the app also has daily tournaments and clubs you can join to get more chips.
It needs to be said, the creators regularly add new arcade machines and some of them even have starring celebs. Plus, there are lots of movie-themed slots or the ones that recreate real casino machines. Besides, some slots machines have virtual prizes which is incredibly fun. There are even slots you can play along with your mates.
As for the table games, there is everything you can meet in a real-life casino — from how to roulette. Therewith, the game has amazing colorful graphics and all the arcades and card tables are drawn in detail. You can also participate in daily tournaments to win more spins and coins. You can even make a private virtual room to play with your buddies or other users.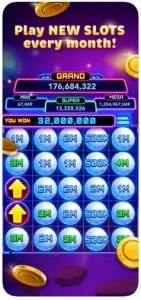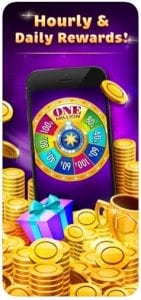 You may also like: 9 Best Texas Holdem poker apps for Android & iOS
Blackjack 21: Blackjackist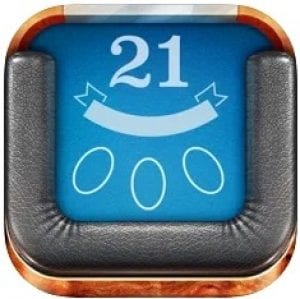 As you can guess by the title, Blackjack 21 is a gambling app that empowers you to run your fav card games with users from all over the globe.
This game brings you into a world of betting games and helps you to dive into its atmosphere of excitement. It is bundled with card games such as jack, poker, and more. So there's something for everyone. The coolest thing about this game is that you can get free tokens every by simply entering the game.
Plus, the game has a generous reward system that empowers you to easily unlock new achievements and coins. Beyond that, there are quests going on every day and you can also participate in it to get free chips. The app also empowers you to trace your progress and view the stats on every card game you've played and you don't even need registration for that.
You will also get badges that reflect your abilities and you can make them visible in your profile. Therewith, you get to communicate with other players in a built-in chat while playing. Plus, the game swears by its RNG that aims to give you the fairest blackjack experience possible.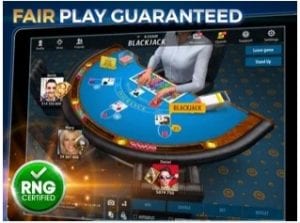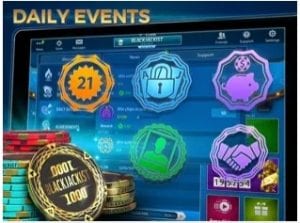 25-in-1 Casino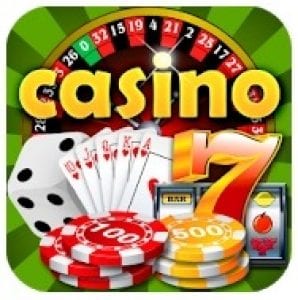 25-in-1 Casino is a gambling compilation that is bundled with various options.
Along with the first game from the list, this one also grants you all types of gambling games that existed. To be more precise, the app covers poker and other betting and table contests — there are 25 types right now. So as you can see- this is a perfect all-in-one app for those of you who don't want to overload their mobile with lots of outstanding games.
Another cool thing about this app is that it gives you the ultimate free entrance to all the sessions. Due to this, the game doesn't push you to make any in-app shopping and you can easily play without it. Although there are commercials in this app it's not that annoying.
On top of that, the app has a stunning visual and smooth gameplay with no crash. Plus, the visual of this game look a lot like they would at an average casino in Vegas. Therewith, you can view your stats in the profile to see how many games you've won. They're also a leaderboard that empowers you to see the best rates in the game for now.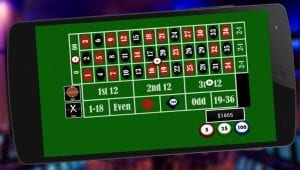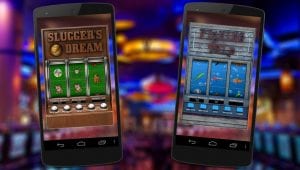 Casino Frenzy – Free Slots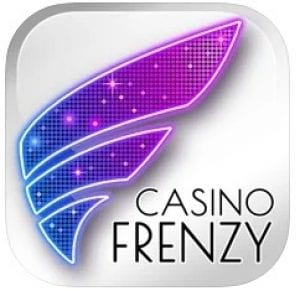 Casino Frenzy is another casino game that covers both slot devices and virtual poker. This same covers various slot tools and adds some new ones quite often. Plus, the game not only gives you new chips every day but every hour. Although there are some bugs that come out from time to time but those are being repaired quickly. As for the boardgames, the app covered poker, blackjack, and all that.
Therewith, the app has a multiplayer mode so you can play with guys from all over the world. You can also make single tables for you and your mates to get a realistic casino experience. The app also has a generous reward system — you get lots of coins for obtaining and you can get extra ones for inviting your buddies.
Besides, there are regular quests and challenges going on every week and you can take part n it to get more tokens and rewards. The visual of the game is quite decent as well and there's atmospheric soundtrack pumping in the background. Plus, all the gamblings in the app are unpaid and you get a stable playing experience with no in-app buying.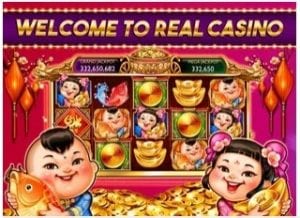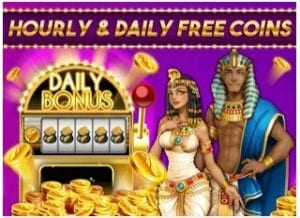 Check also: 10 Best Blackjack apps for Android & iOS
Full House Casino: Lucky Jackpot Slots Poker App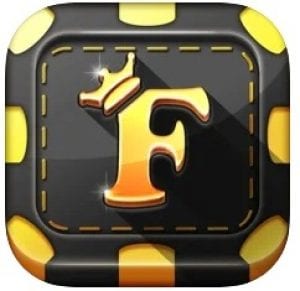 Full House Casino is a colorful ultimate reindeer compilation that can cover your every need.
Although the concept of the app is an ultimate gambling pack, it is actually more concentrated on slots rather than table trials. There are some gamblings like cards, roulette, and solitaire the number of arcade tools is way bigger. Plus, all series in this app is multiplayer so you can play with real guys all over Earth.
Along with its sister games, the app gives you free tokens for simply entering the app every day. Besides, you can get extra bonuses for playing during the day and for joining various lotteries and tournaments. You even get to make your own special groups play with your buddies.
Speaking about slot machines, there are dozens for you to pick from, and the new ones being added every month. As for the themes, there are some retro ones, some modern ones, and also lots of thematic machines dedicated to movies, books, or TV shows. The game does have a very bright visual but it's still very easy to play.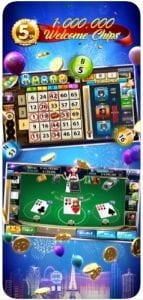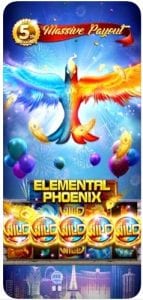 Huuuge Casino Slots – Best Slot Machines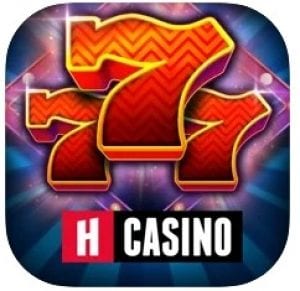 As its name supposes, Huuuge Casino Slots is a casino game dedicated to virtual slot machines. For now, the game covers more than 20 slot machines along with solitaries and a bingo game.
Well, frankly speaking, the card games are only here to distract you if you want to try something different. Above that, this app is for all the slot machine fans that don't want to spend real money on playing.
It needs to be said, the game came this close to a real casino experience that you will most likely lose in plenty of the games. As for the chips, you will get some free ones for entering the app every day. Plus, the app will also give you chips every two hours which is quite generous.
Moreover, you can join clubs to play with real people. And you can also make your own private club for you and your mates only. In case you'll decide to do that you can take part in club tournaments and spin your club up to the leaderboard. You can also participate in daily lotteries to get more chips and rewards.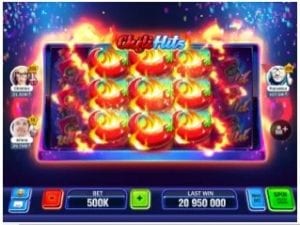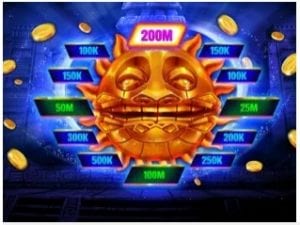 Lucky Win Casino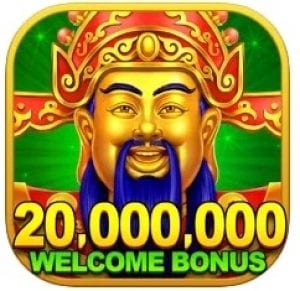 Lucky Win Casino is another casino game that provides you with a fun playing experience.
To tell the truth, this game is pretty average in most aspects. It has pretty much the same games as its sister games along with a super bright and colorful visual. As for the games, there are lots of virtual slot machines, blackjack, poker, and more. Therewith, the app also gives you free chips revert day and it also empowers you to share your chips with mates.
It needs to be said that average is not bad when it comes to this genre. You won't be mad with this game for making you lose too many times or for popping up countless annoying ads. But there's also not that much of exclusive materials here in comparison to other casino games.
All the games are free in this app and you can play with no in-app buying. There are also lots of tournaments and lotteries that empower you to get more free chips or other pleasant bonuses. You can even chat with your mates within the game and send multiple gifts to them.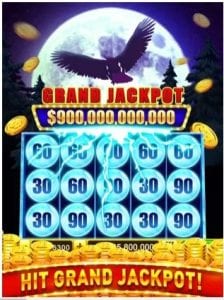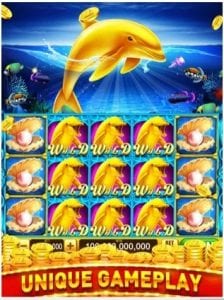 World Series of Poker WSOP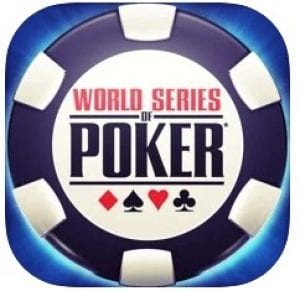 The name of this app fully reflects its concept. World Series of Poker is a casino game fully dedicated to poker. This is an online multiplayer game which means that you get to play with real people from all over the world.
It needs to be said, the game has plenty of active users so you will find someone to play with even if you'll try to play in the middle of the night. Plus, the game tries its best to provide you with the most solid realistic experience ever. Due to this, the gaming fled looks like an actual poker table and there's always a stickman. Besides, you can get free chips every day for entering the game and also every four hours while playing.
Beyond that, the game has countless tournaments and challenges you can take part in to get more chips and coins. You can also earn some gun rewards by spinning the bonus wheel. Plus, you can view the leaderboard to see the current best scores in the game. You can also make private tables for you and your mates or try to play anonymously.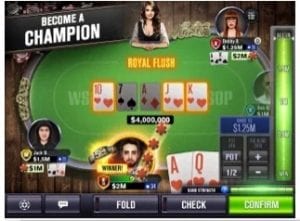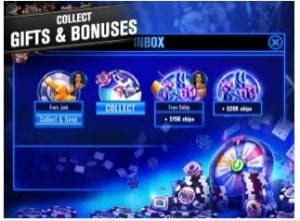 You may also enjoy: 7 Best strip poker apps for Android & iOS 2020
Wizard of Oz Free Slots Casino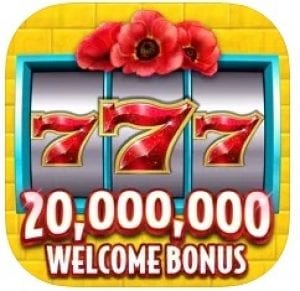 And lastly, Wizard of Oz is a Vegas-style gambling service that empowers you to play multiple virtual arcade machines.
According to its name, the app covers various thematic arcade machines related to the Emerald City. These arcades are Dorothy, Scarecrow, and more. The themes of these arcade machines are mostly about the visual and the main characters and that's all. There are also some machines that are centered around some famous scenes from the movie.
Moreover, the whole app is Emerald City themed so you will see the familiar characters as stickmen and more. Along with its sister services, this one also gives you free chips and spins every day. Plus there are lots of arcade machines with huge jackpots possibilities.
You can also take part in multiple lotteries and tournaments to get more chips. Plus, there's a bonus wheel you can spin for rewards. Besides, you can play offline and online which makes the app extremely handy. The app gives you a solid experience without any in-app buying but you will need to pay for removing the ads if needed.