Starting a family in the real world is quite a challenge—it's much easier to do it online!
There are plenty of family simulation games in 2023 (Android & iOS) that imitate family life in the best way possible. These games will get you through all the important stages—from falling in love with a partner to getting the kids to college. Plus, some of these apps are full-on life simulators as you'll also get to make a career, renovate the house, and all that.
We've gathered together the best games in that category you may try. Take a look!
The Sims FreePlay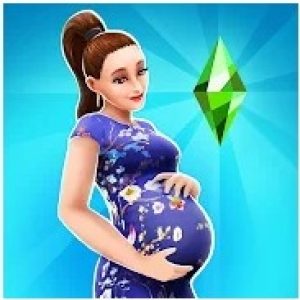 Let's be real—this list wouldn't be complete without The Sims game.
This game has millions of fans around the globe, and it's the best life simulation game you can find (on both mobile and PC). Of course, the best way to play Sims is on PC, but the mobile version is great as well. Plus, it's not just a mobile version—it's a unique game that lets you live your best digital life.
Just like a PC version, this one lets you customize every aspect of your sim's life. You get to buy and decorate the house, find a job, and start a family! The family-making process here is quite detailed—you'll need to fall in love, get engaged, get married, and then have a child together. Herewith, you'll get to see your sim's baby bump grow, and then you'll need to raise the kid.
As always, all material stuff can be bought for in-game currency — simoleons. You'll get money for going to work and completing various missions along your way. You'll also get to expand and improve the town of your characters by adding a new building, stores, cafés, and more. This game also has the best graphics of all its sister ones.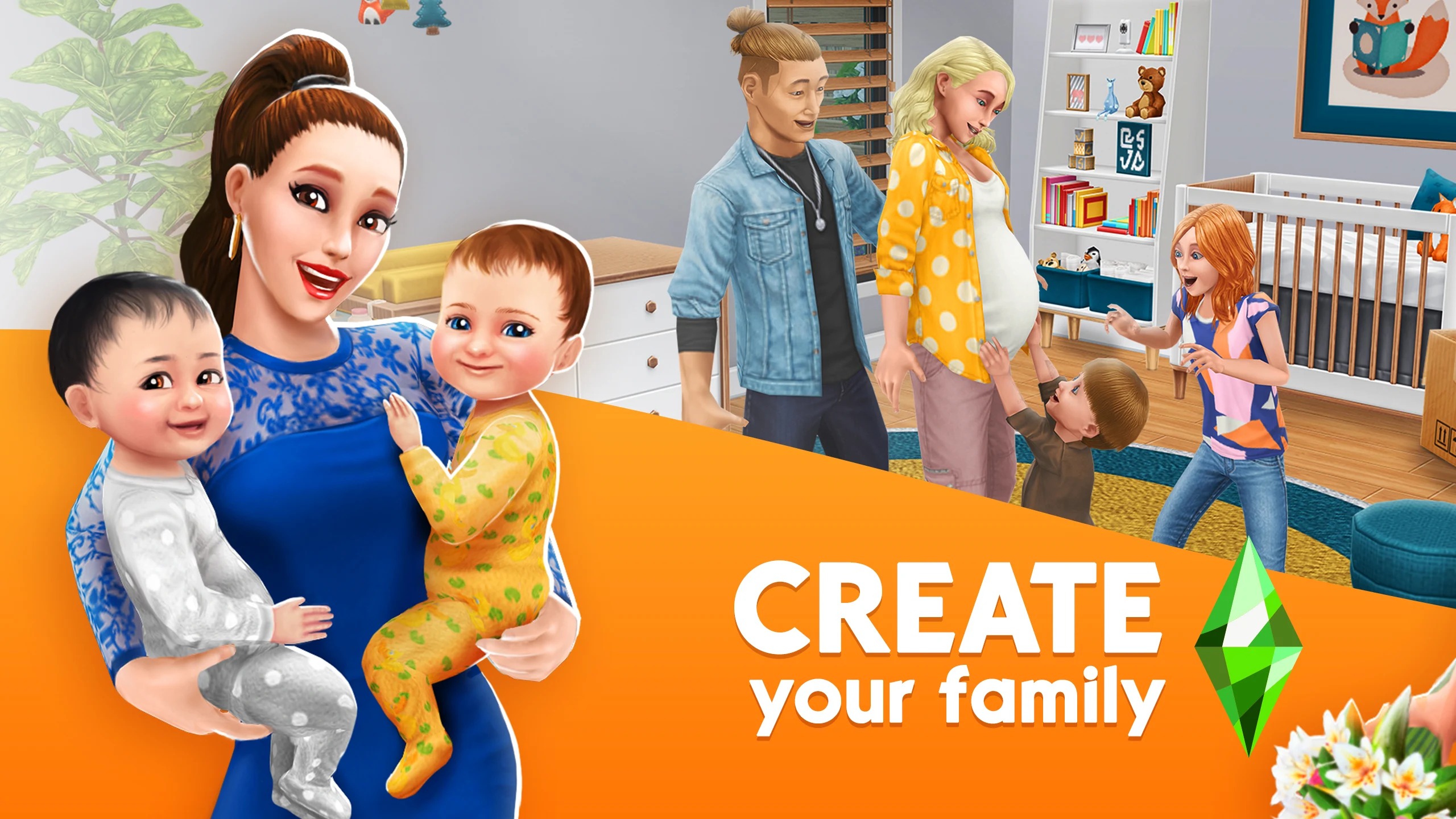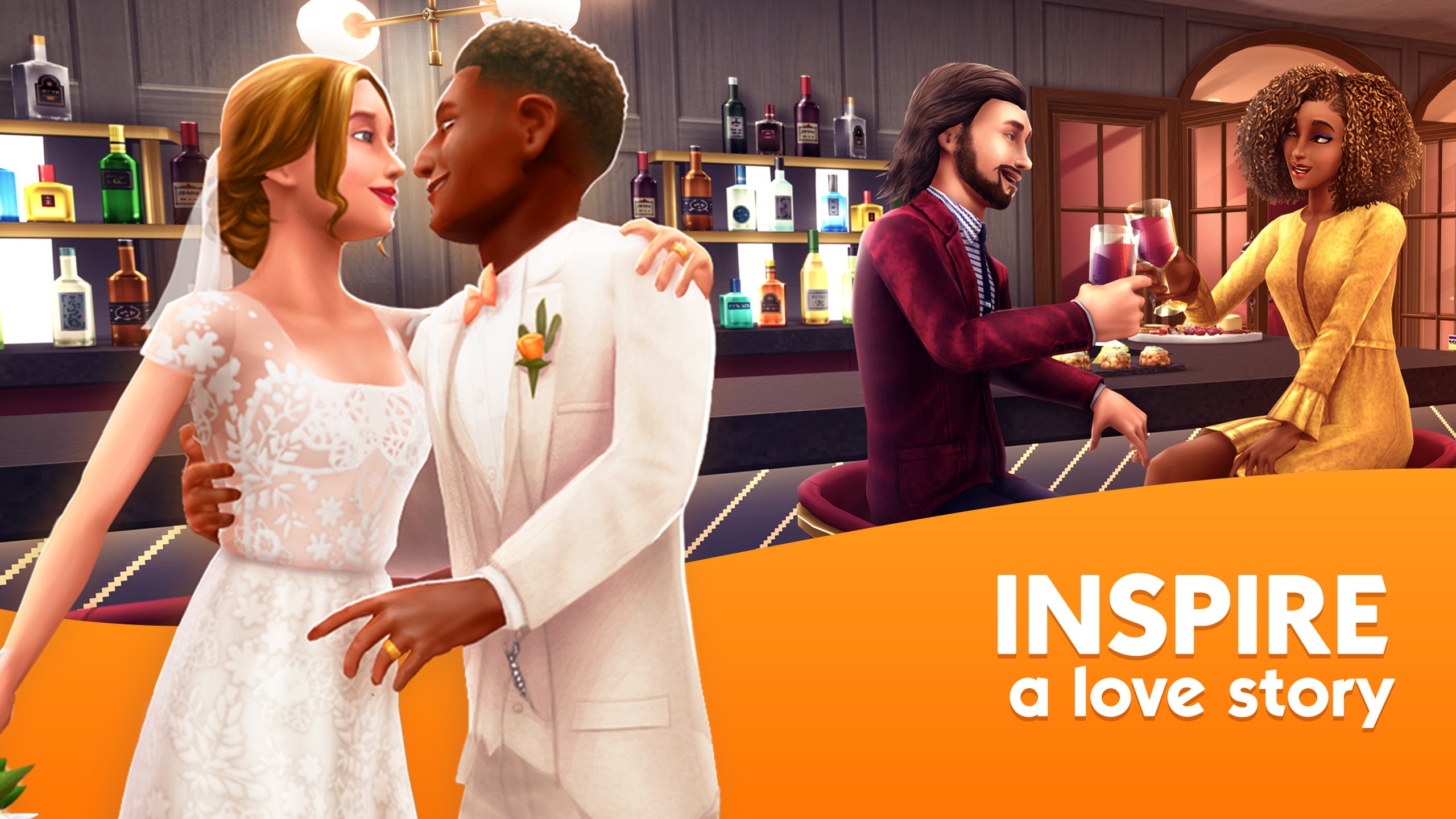 You may also like: 11 Cool Life Simulation Games Like Bitlife
Virtual Families 2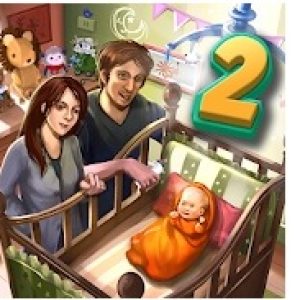 As you may guess by the name, this game is all about creating a virtual family of your own.
Although this game positions itself as a life simulation, it's more of a family sim anyway. Your main goal here is to help a husband and wife to make a family together. As expected, you'll need to push them to make a baby (or a few babies), realize them, and adopt all kinds of pets for the kids to play with.
Beyond that, you'll need to train and teach your kids all the useful skills they may need. Once they'll go o school, you'll need to encourage them to learn hard, and then to start making their own money. This whole raising process is quite detailed—you'll get SMS from the kids, help them make hard decisions and all that.
The overall goal here is to pass a family house to children, but it sounds a bit too dramatic, so let's pretend that it's not. The thing is, along with making babies and guiding them into a mature life, you'll also need to renovate and expand your house. Simply cause you'll need more space for the kids, and all that. The game covers plenty of furniture pieces and other items that will help you build your dream house.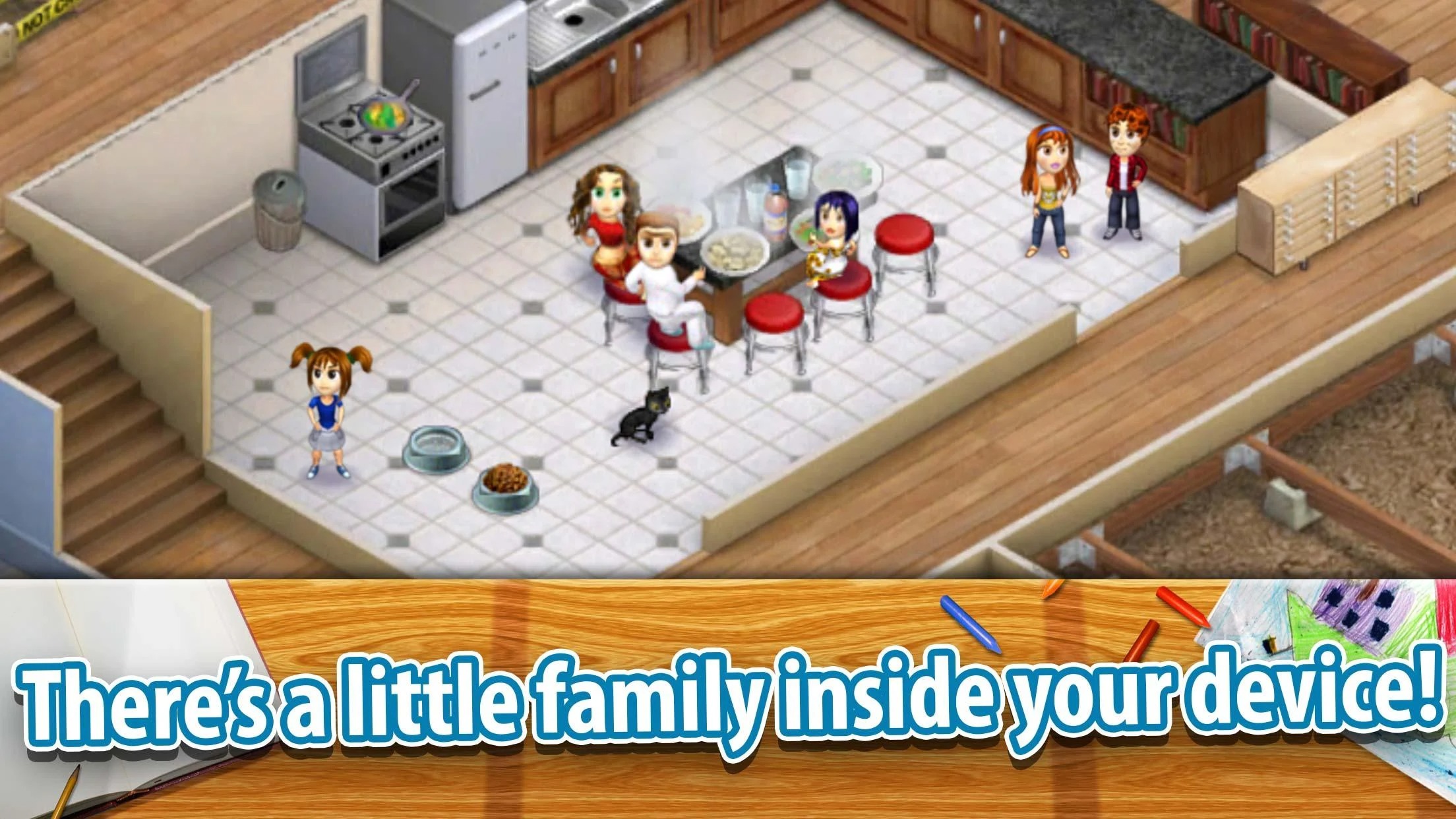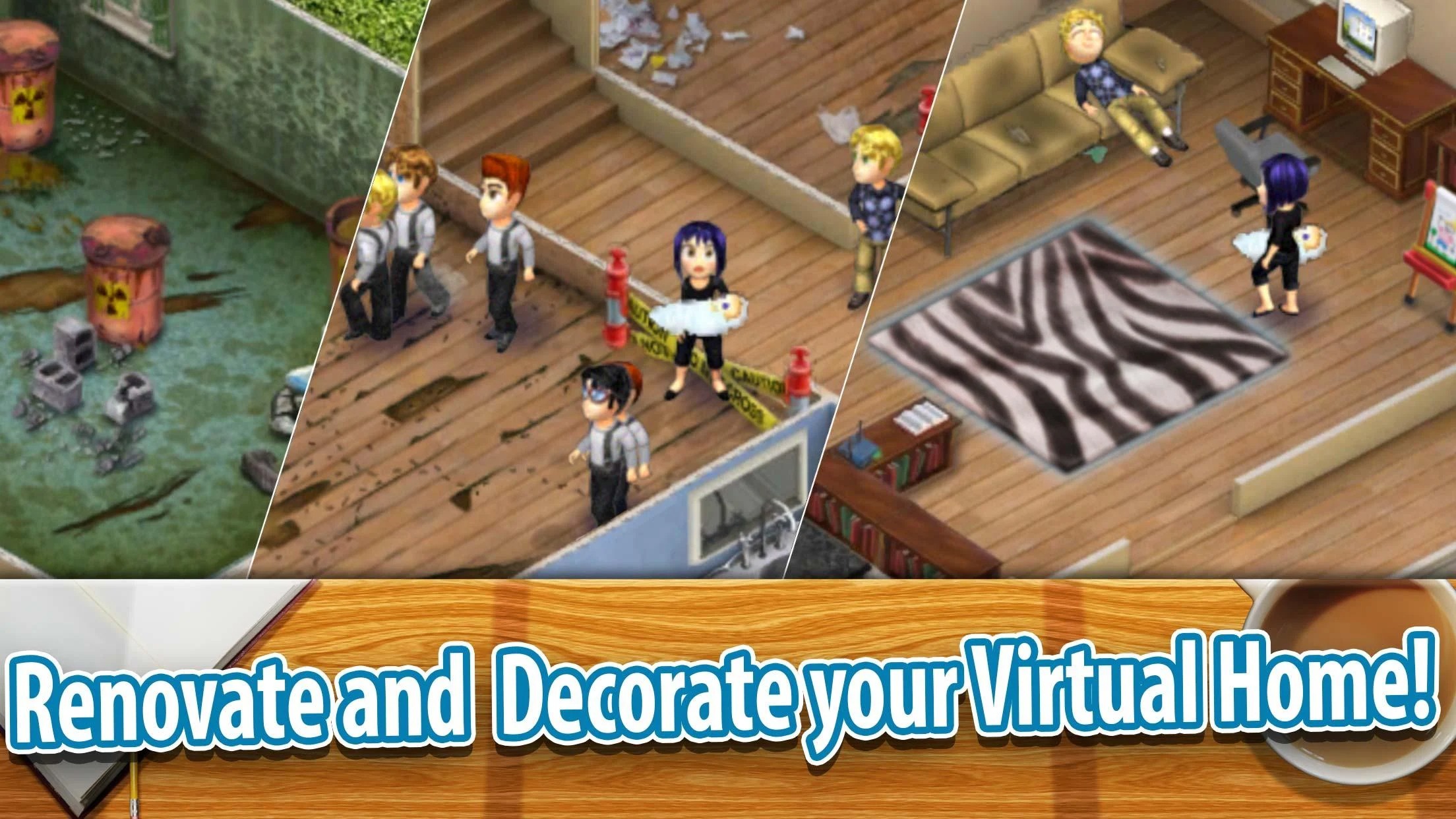 Family Simulator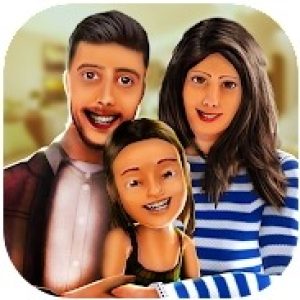 Next, we have a simulation game that will get you through all the important family life stages.
What this game does is let you become a virtual mother. For that reason, you won't be focussing on the kids only here. There will be plenty of daily tasks you'll need to go through—from coming and cleaning to hanging up with your husband and kids. The tasks will vary from day to day, and you'll get in-game bonuses for completing them.
According to the plot, the developers can't imagine a modern-day mother that has a job and is not just a housewife, but let's skip that. Besides, you'll get to play for multiple characters like dad or baby. Needless to say, all the simulators are completely different as all the characters have their routines, which is quite fun to try.
The controls are quite simple—you can use right and left buttons to move, the map to see all your targets for a day, and a lamp for a quick tip. It needs to be said, the game has a pretty decent 3D graphic—it's still not as good as the Sims one, though.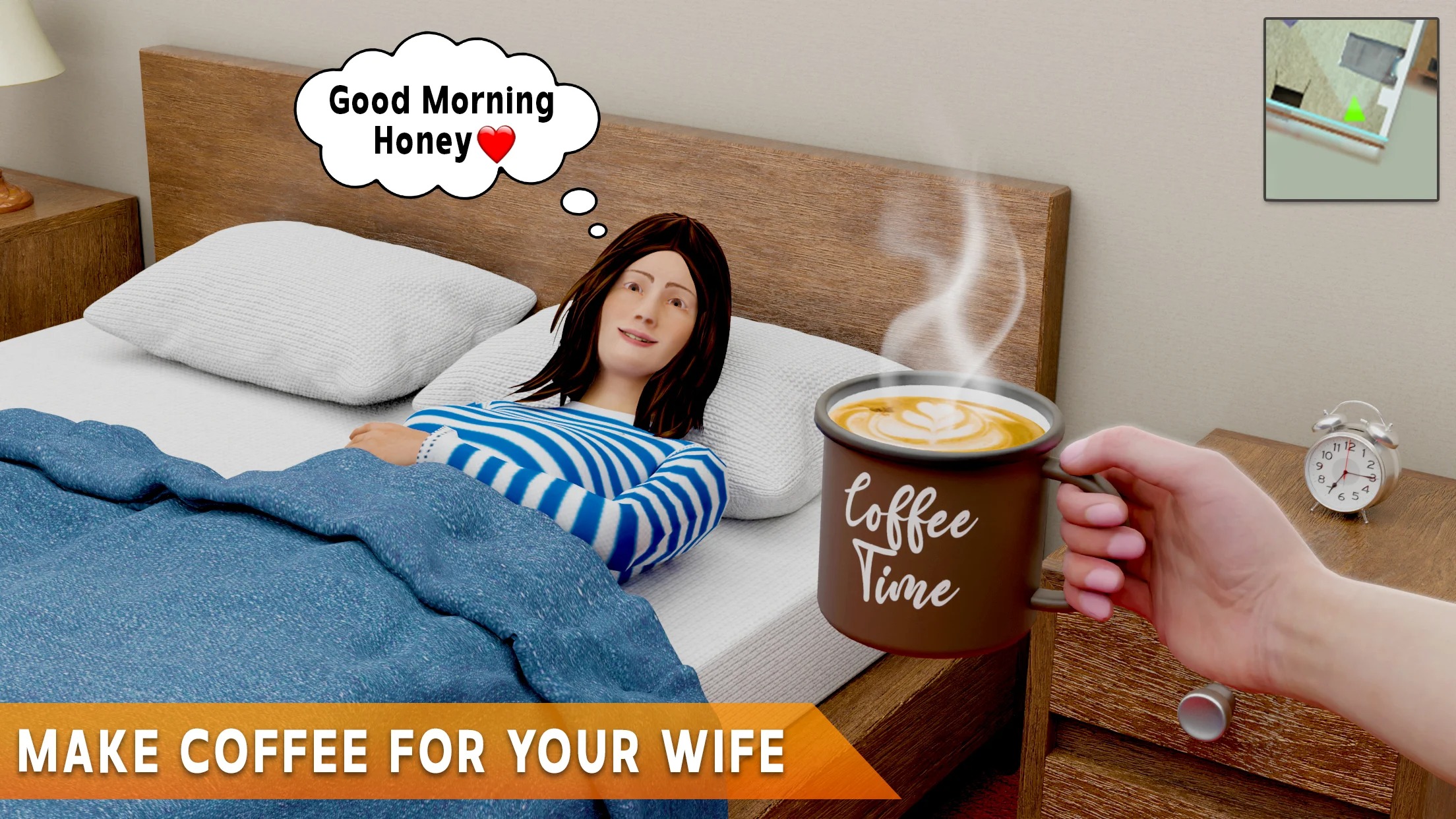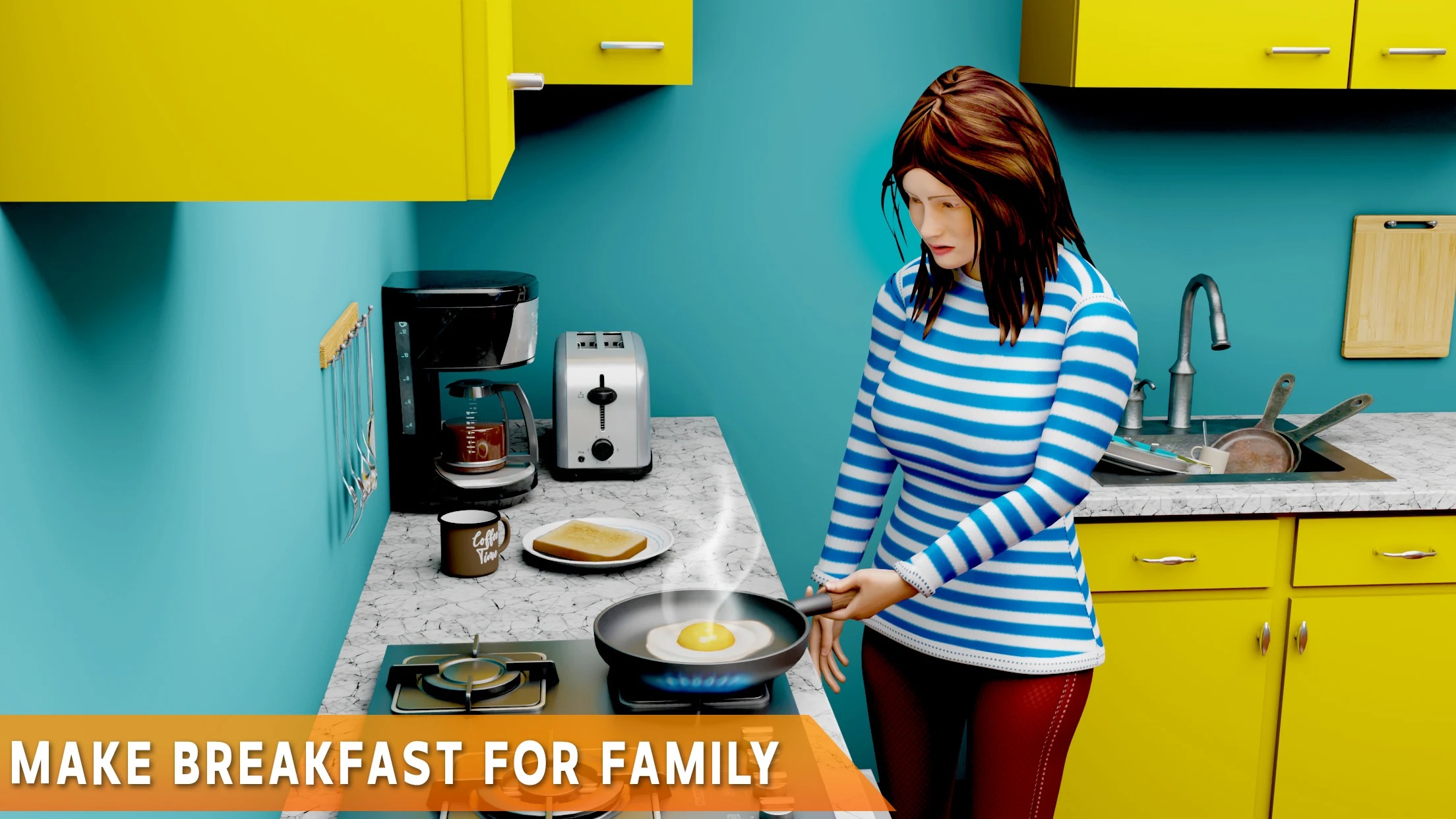 Happy Virtual Family Simulator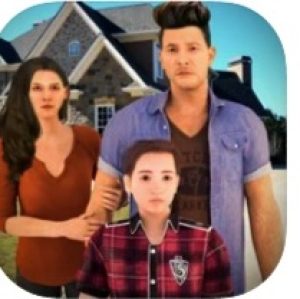 Moving on to the iOS family sim game that precisely imitates real life.
In the first place, the main character in this game is (surprisingly) a dad. And apart from its sister games, this one doesn't let you switch characters while playing, so you'll have to follow the head of the family anyway. Why is it strange? Mainly because the game positions itself as a family simulator, while its main character spends the majority of his day at work.
Here, there's still a mom and kinds that hang out at home, but you only see them in the evenings and on the weekends. As expected, you'll have to follow the dad at work, and he works as a policeman. Have to admit, the stuff he does at work may be pretty fun—you'll need to help him find criminals, arrest them, and all that.
The plot of the game opens up from episode to episode. The episodes are quite short, so you'll get to pass them on the go. Each day, you'll get the list of tasks to do—you can view them on the map. As you complete the tasks, you'll level up your rank and be able to get some food, toys, and other fun stuff.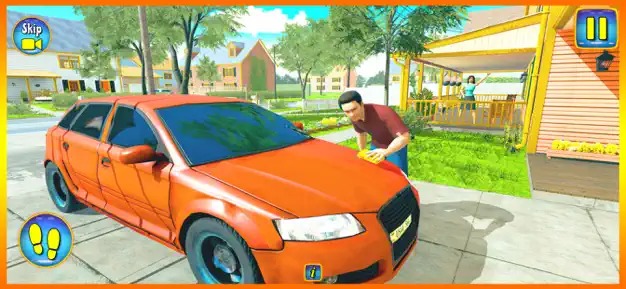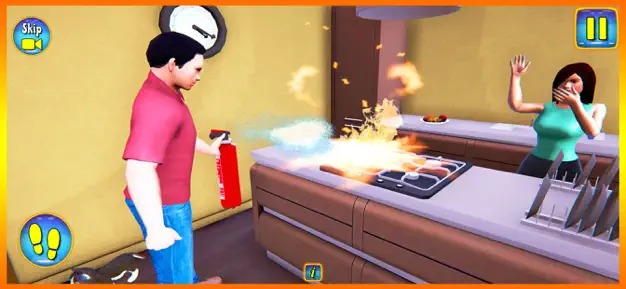 Idle Family Sim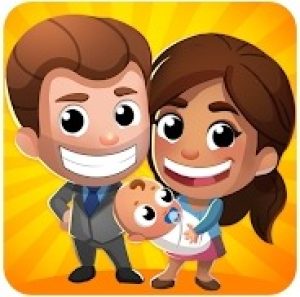 It's a family sim game that lets you have a secret digital life.
Sooth to say, if you're a true fan of the Sims series and wanna try something different but similar at the same time—this one is the one. Of course, it's not a copy of a well-known game at all, but it's quite close if we're talking user experience. The graphics are a nicely-made 3D that gives the entire game some cozy authentic look.
The game covers various aspects of family life—from relationships between siblings to jobs, and all that. Your goal here is to raise your kids in the best way possible while managing your career and building your dream house. Well, it sounds like loads of tasks, s you won't have time to get bored here.
To cope with all the goals, you'll need to complete daily tasks and earn bonuses to help along your way. You'll get t to expand and renovate your home step by step, build the history of your family, make friends among the neighbors, and even invest! The game can be played with and without the internet, so you can reach it at any time needed.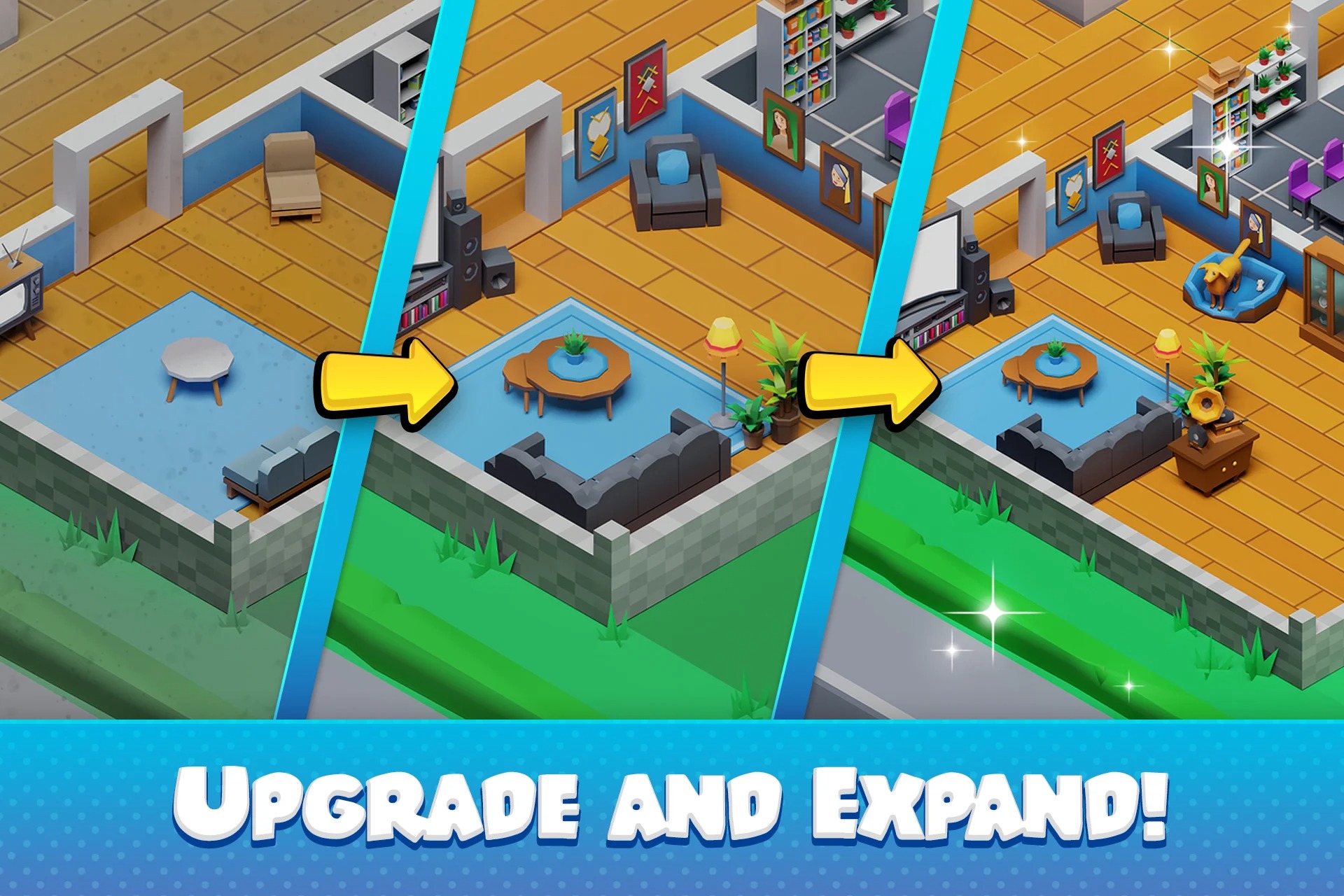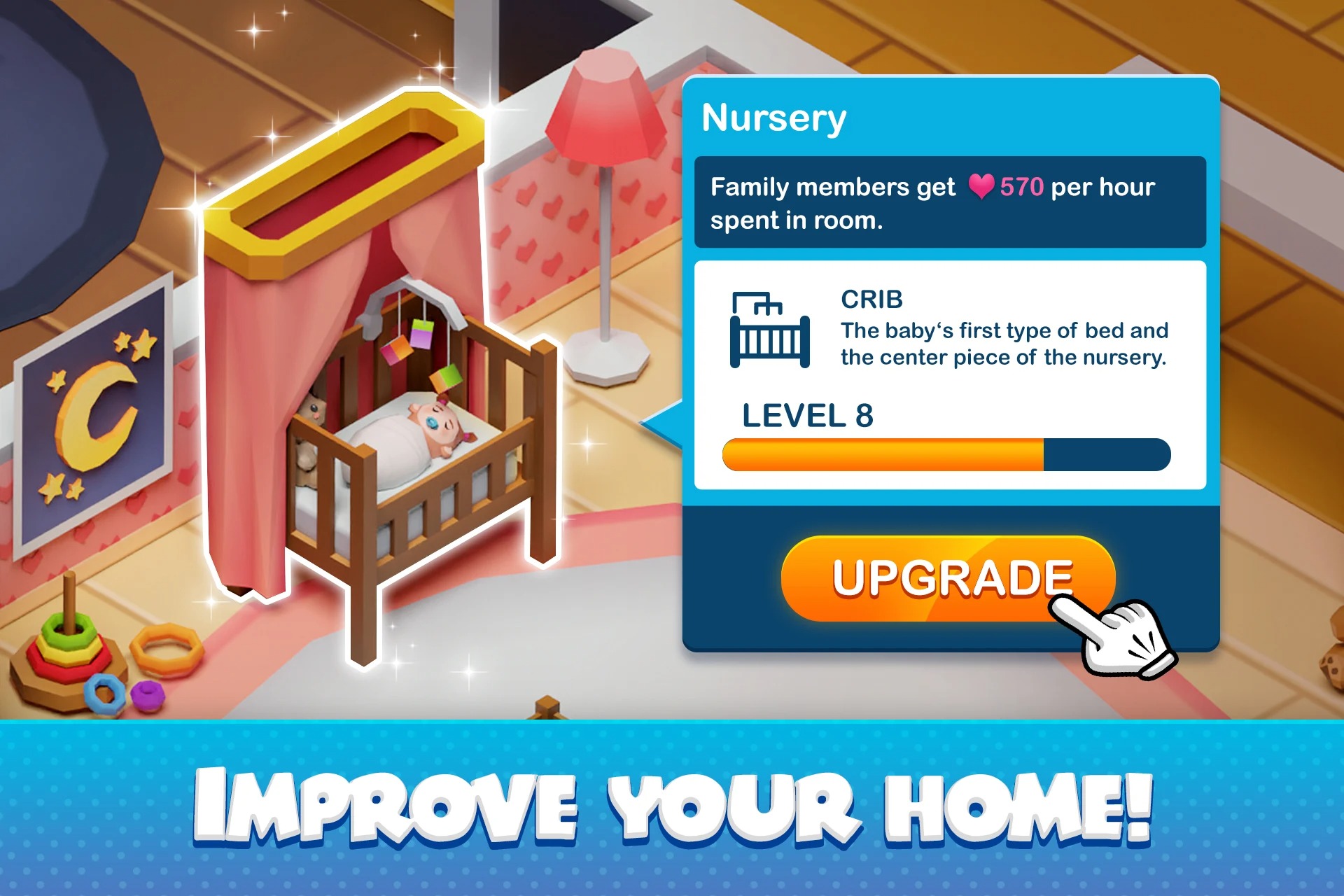 You may also like: 13 Best Family-Friendly Games for Android & iOS
Virtual Families 3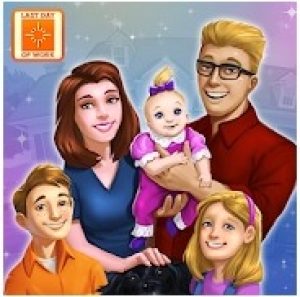 This is the third part of the Virtual Families game series—even better than the previous one.
First of all, this game has everything you've loved so much in the previous part, but with a better performance. The graphics have got a lot better, but the overall style remains the same. The same goes for your main goal—you'll need to help a husband and wife to start the family of their dreams together.
You're about to watch the wife's baby bump grow, the kids get born and start growing, and all that. According to your personal preferences, you may rather stick with one kid, or get yourself a small kindergarten right away. However, keep in mind that all kids require individual attempts, care, attention, and something to interact themselves with.
To cope with that, you may also get a couple of pets for kids to play with, but they also require proper care. Additionally, you'll need to renovate and expand your home to get enough space for all the family members. And don't forget about the career—the faster you'll grow, the quicker you'll get a dream house.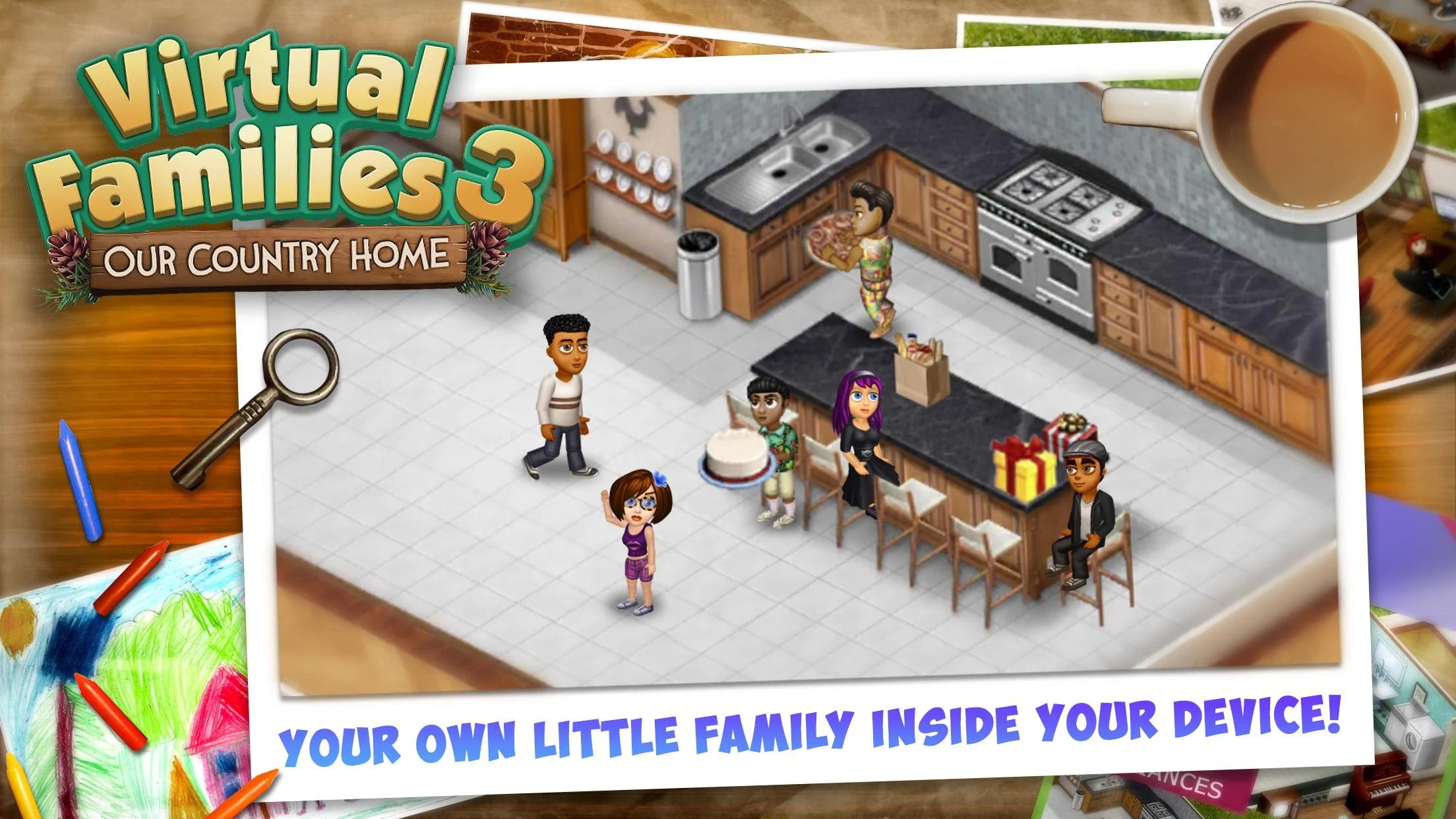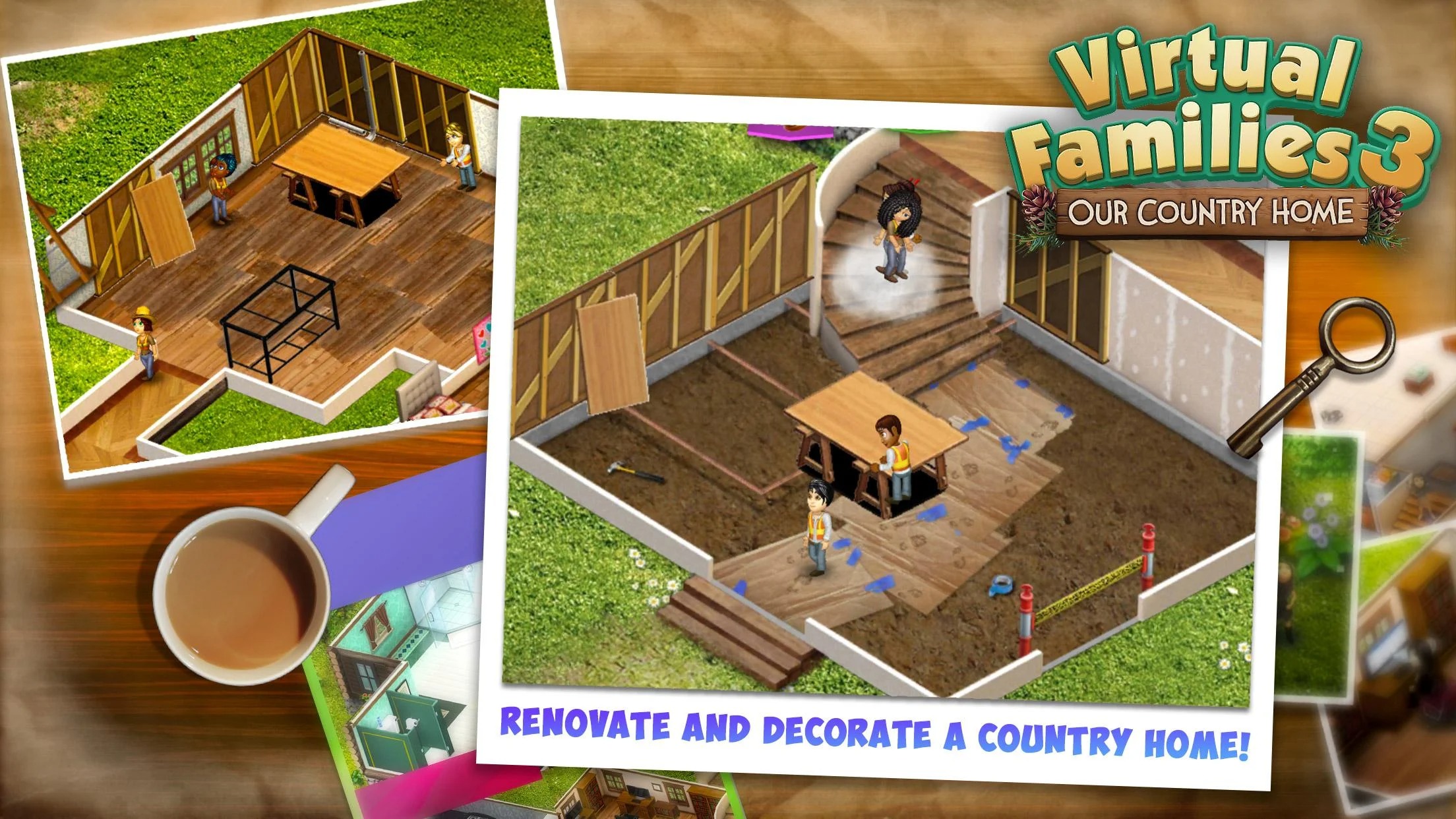 Virtual Police Dad Simulator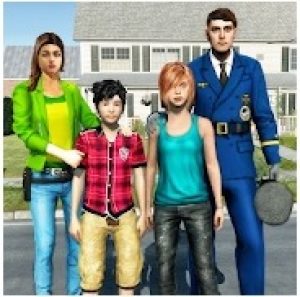 And lastly, we have another untypical sim game that lets you experience what it's like to be ahead of the family.
That's right—this game also lets you play as a dad, and guess what—he's a policeman too. Not sure why it's such a pattern in this category of games, though, but it definitely has gained its audience. As expected, the job plays a big part in this game. Thus, you'll need t visit new crime scenes from day to day, and watch various kinds of criminals.
You'll start small by giving out parking fines, but then you'll move to solve real crime mysteries. Plus, the higher you'll get in your career, the more money you'll make that can be spent on family needs. As for the family, this game gives you a wife of two kinds—a boy and a girl. The mom doesn't work, so family provision fully lays at your shoulders.
You'll also need t to maintain a good relationship with your fam, help up your wife and hang out with children. It needs to be said, the family lie is limited quite accurate—not everything goes on smoothly, the kids are naughty, and you may have disagreements with your wife as well.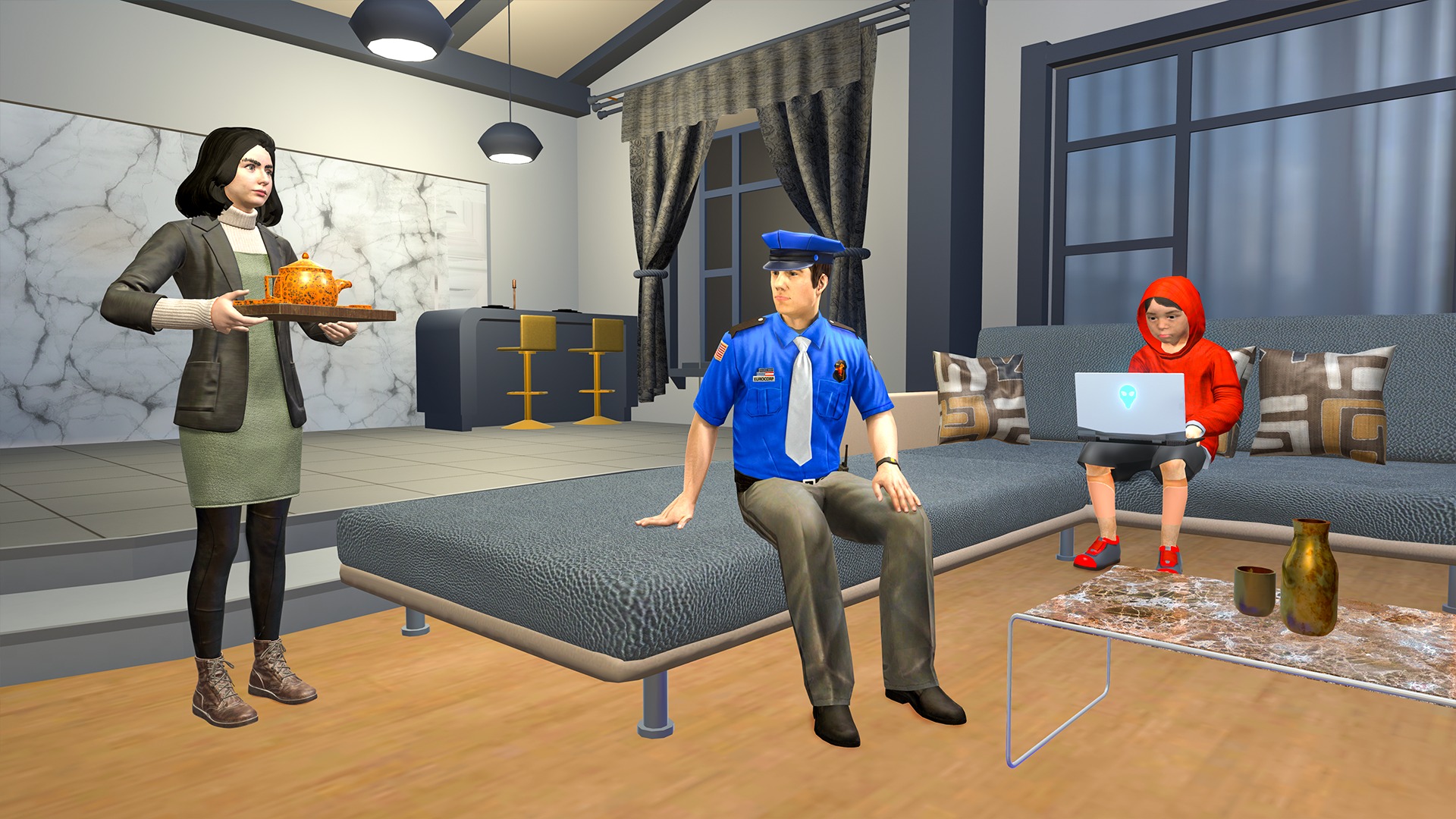 Family Island™ — Farming game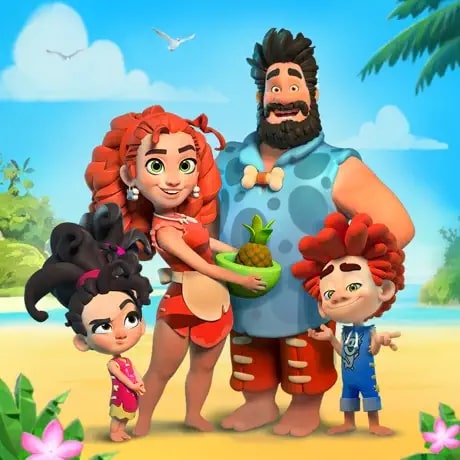 Family Island is a fascinating farming game in which you can create your perfect family farm and become the owner of a large household.
Here you will be able to grow different crops on huge fields, harvest your crops and use them to increase your level. Sell your goods on the market and get the earned money to improve and develop your farm.
Raise animals that will help you to increase and expand your farm. Everything is well thought out here: you will have to feed and water your animals so that they develop and give more resources.
You will also have to manage different farm buildings. Each building will bring you unique resources and improvements for your farm.
The app offers a lot of tasks and goals that you need to achieve to further develop and take your farm to the next level. Fulfill the orders of the islanders, take part in weekly events, and compete with other players to win in the rankings.
The graphics and sounds in the game bring the island to life, creating a great atmosphere to play.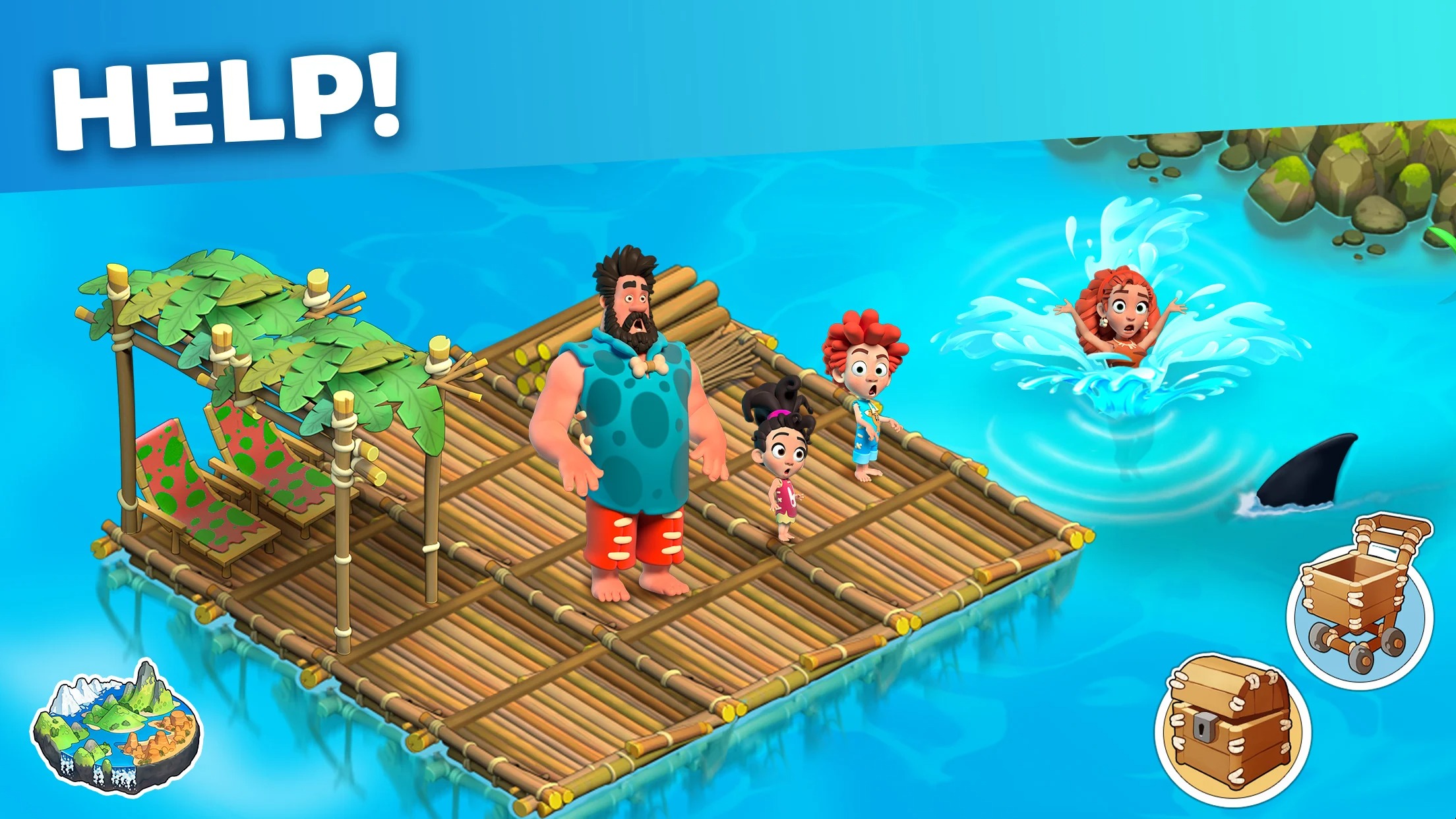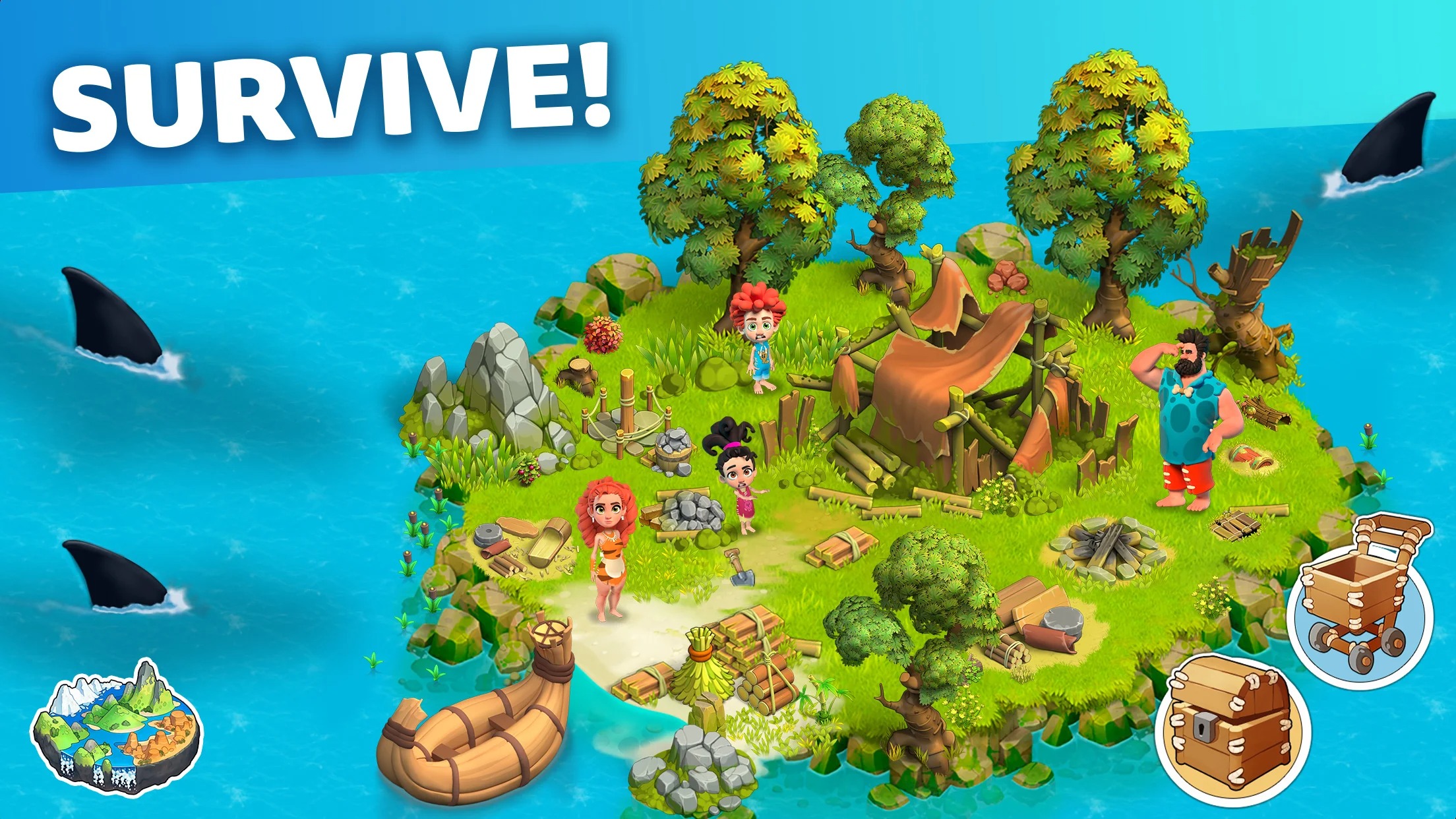 You may also like: 11 Best Anime Simulation Games for Android & iOS
Family Farm Adventure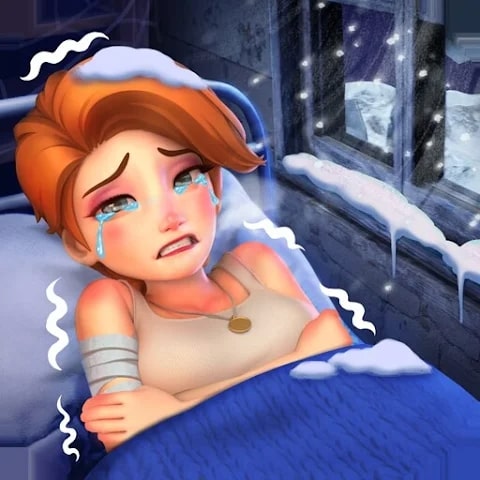 With the Family Farm Adventure game, you can become a real farmer and develop a large household. Here you will grow different types of crops, as well as take care of energy conservation and eco-friendly production methods.
To achieve success, you will have to face a lot of tasks. You will need to plan farming, take care of animals, improve farm buildings, collect resources, and sell your products on the market.
Set conditions for the development of plantations and cooperate with other players to create a thriving agricultural business. Perform logical tasks to rebuild your farm. There will be an interesting storyline for you to follow.
Decorate your farm using beautiful flowers. You will also have to take care of the plants and cook delicious food. Great graphics and a simple interface make this game as fun to play as possible.