If you love to explore space caves, dodging lasers that want to incinerate you, then the Cavernaut game is just for you. Stock up on fuel and start the mission!
And if you want to find more similar games then you should check our list of the best horror game apps.
Fun and addictive, it will challenge you.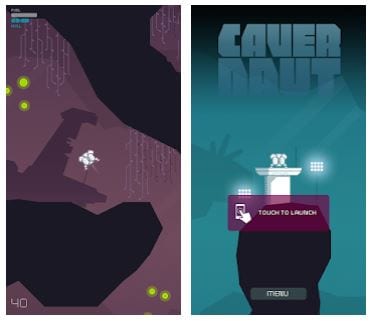 According to the plot of the game, you must deliver an important cargo from the station deep in the caves to the planet's surface. Your way runs through mines and tunnels full of dangers. Guide your ship so as not to hit it against the walls of the caves, especially in those places where they are covered with stalactites.
By the way, if you like gaming and you wish to explore more games, we highly recommend reading this article.
Obtain a tractor beam. It seems that the engineers did something versute with the gates separating the sections of the caves since they are trying to flatten you. Refuel on the way and get treasured crystals and various stuff.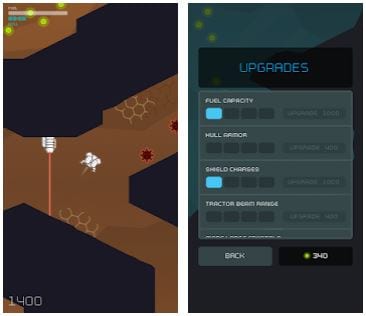 Avoid lasers, moving explosive mines, and other hazards. Be especially careful in areas where visibility is limited. And, of course, don't get lost in the labyrinths of the tunnels.
And the most interesting thing that sets the Cavernaut game apart from similar ones: do not rely on memorizing the route – it is created every time anew randomly! So in each new game, you will have a new cave and new locations of dangers and benefits.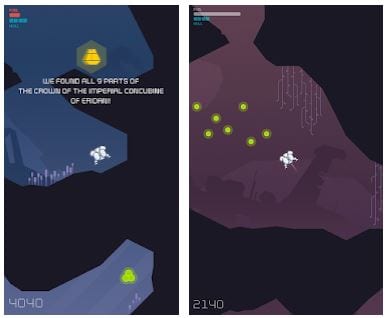 The exterior of the game is made in the arcade-style of the old days. The letters of menus and messages in the style of old movies about space are especially atmospheric. The game uses a reward system, is intuitive, and has a nice retro design. It is simple, but at the same time very breathtaking. The controllers are very user-friendly and work great.
The only thing is that in Cavernaut you can't create your own characters. Check out our list of apps that allow you to do that.
Want to take a break and get distracted during your workdays? Or entertain yourself while you wait for a meeting? The incredibly gambling Cavernaut game app will make time fly by. It is unlikely that you'll find anything else as addictive in its simplicity. Become an explorer of distant cosmic caves!