In case you are looking for a top-quality shooter game, we advise you to try Astro Worlds. This game is a space shooter that offers you to battle against various enemies in space. When you first open the app, you will get to the menu page that contains several buttons. So, you can start the game, check user guides, or monitor the leaderboard.
Are you into astronomy in general? If yes, you should check out this article, which will help you to discover more apps about astronomy.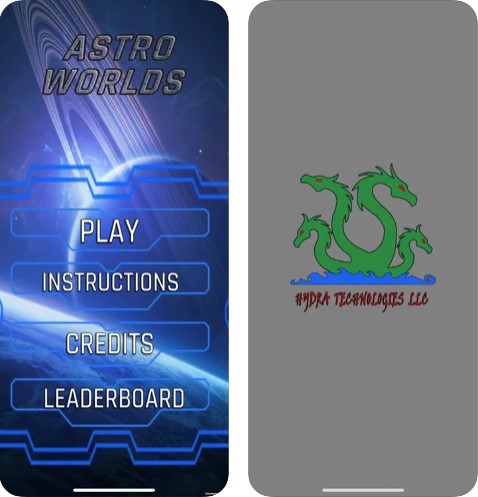 As for the game's interface, it is very straightforward. The only thing you need to do – just tap on the screen and hold it to move the player. While playing, you will also have to gain bonuses, destroy the enemy waves, and receive points.
Besides, the design is similar to the space environment. Asteroids and spaceships are everywhere, but don't let them defeat you! On the worldwide leaderboard, you can keep track of the players' performance all around the world. So, let's accept the challenge and break a record!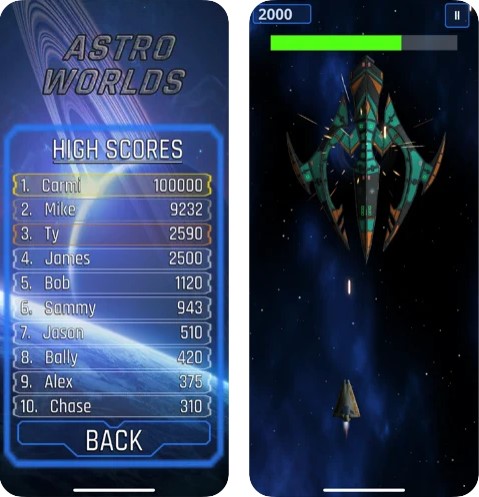 And if you're playing this game to enjoy the cosmic sceneries and fin graphics, check also the article about the best astrophotography apps.
If you have faced any difficulties while playing this game, you can contact very responsive customer service. The technical assistants will tackle all your problems! Overall, Astro Worlds is a perfect tool to relieve stress after a tough day. But keep in mind – the game is very addictive!