ChemLab is a gem of a puzzle game that I would like to tell you about tonigh, and it's a hidden indie game treasure. It's a thrilling and intellectually stimulating experience that's hard to put down. Inspired by the classic Atomix from 1990, this game, crafted by a dedicated solo indie developer, radiates passion and effort.
You may also like: 15 Best Strategy Card Games for Android & iOS
The premise is deceptively simple: assemble molecules from their individual atoms before time runs out. But don't be fooled – it's an intricate mental workout. The atoms elegantly slide across the grid until they encounter an obstacle, providing a fascinating challenge. ChemLab makes me exercise my brain in ways I didn't expect. As I progressed through the 15 diverse levels, the gradual difficulty kept me engaged and eager to conquer each new challenge.
What makes ChemLab truly stand out is the educational touch. Each level starts with intriguing facts about the molecule you're about to construct, offering a valuable learning experience. It's not just a game; it's an educational journey that makes you feel smarter with every level you conquer.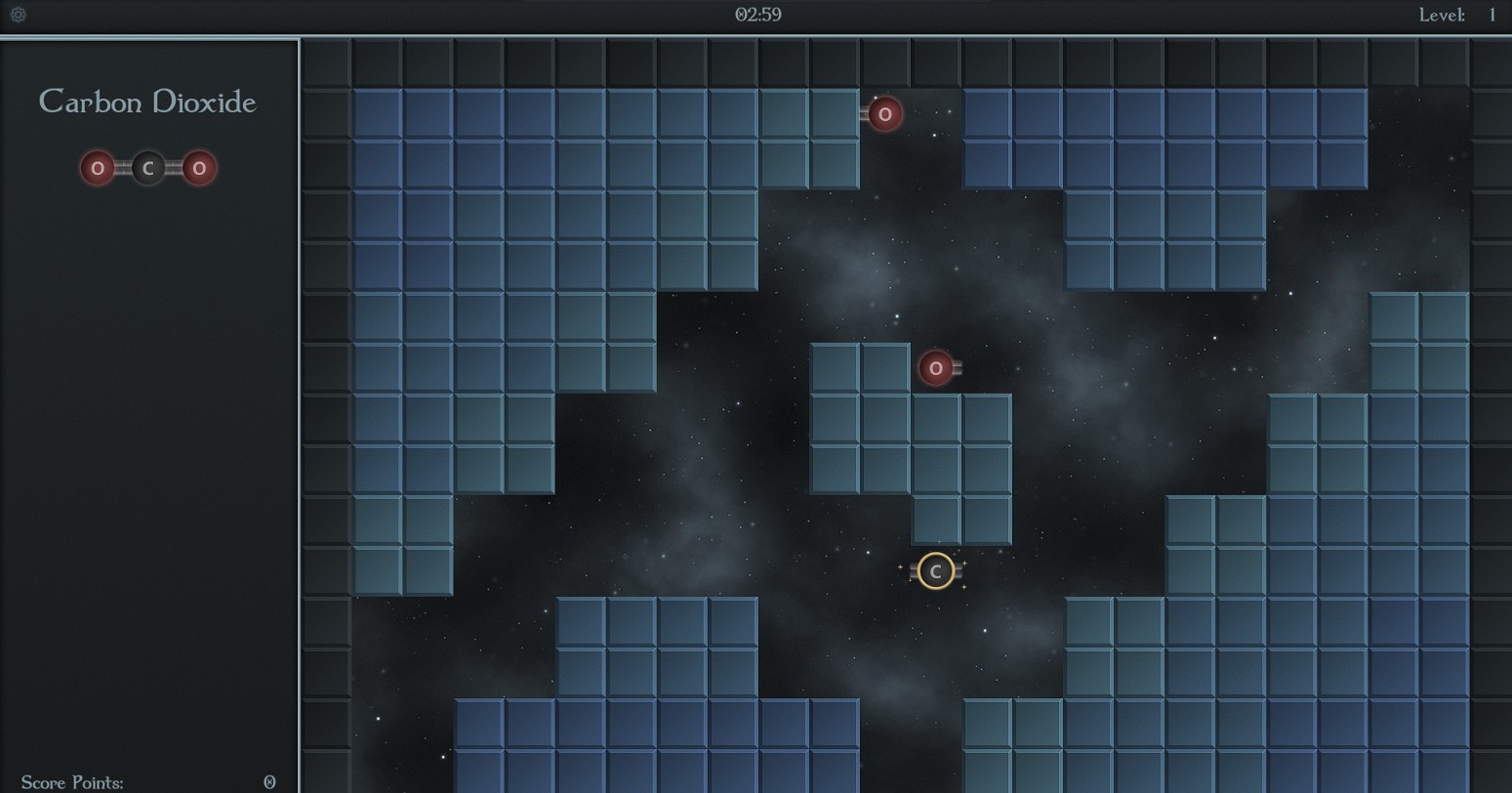 The developer's dedication is also evident in the in-game features. The ability to save and load your game at any time is a thoughtful addition, ensuring that you can pick up right where you left off. The immersive music and sounds accompanying your molecule construction provide a satisfying sensory experience.
You may also like: 17 Free RPG Games for Android
The cherry on top is the in-game leaderboard, which adds a competitive edge to the experience. Competing with others and striving for the best score is a fantastic motivator, making the game even more addictive.
As if ChemLab couldn't get any better, the developer is open to feedback and actively improving the game. It's evident that this project is a labor of love, and supporting it through donations is a worthy cause. I, for one, am excited to see what this talented developer will create in the future.
You may also like: 11 Free Offline Puzzle Games for Android & iOS
So by wrapping it up, I can say that ChemLab is a puzzle game that not only challenges your mind but also enriches your knowledge. It's a testament to the creativity and dedication of indie game developers.