If you ever wanted to sound like a celebrity, you are exactly where you have to be. No matter why would you like to do so, whether to get closer to your loved famous person or to prank somebody that a famous singer is talking to them, you can do so easily with the best celebrity voice changer apps we have listed here for you.
In addition, you can check out our collection of the best voice changer apps.
Voicer Celebrity Voice Changer
To kick off with we took one of the best apps of the type. There are several points why Voicer is a great choice to have fun speaking like a celebrity.
Firstly, it has more than sixty voice options to choose from. There are politicians, actors, musicians, and even cartoon characters such as Mario, Shrek, Sponge Bob, and Mickey Mouse.
What is also worth mentioning is that the app has an advanced algorithm for voice recognition. They say that the whole process is based on artificial intelligence and all you have to do is to speak clearly – algorithms will recognize your voice perfectly.
Once you open the app, you will see a simple interface that immediately reminds you of Instagram stories. To choose the celebrity, you should touch an icon in the center of the screen. To start recording, do a long tap on this button.
The app recognizes everything you say in the video and makes a celebrity say everything you just said. Overall, it looks as if you've changed your voice!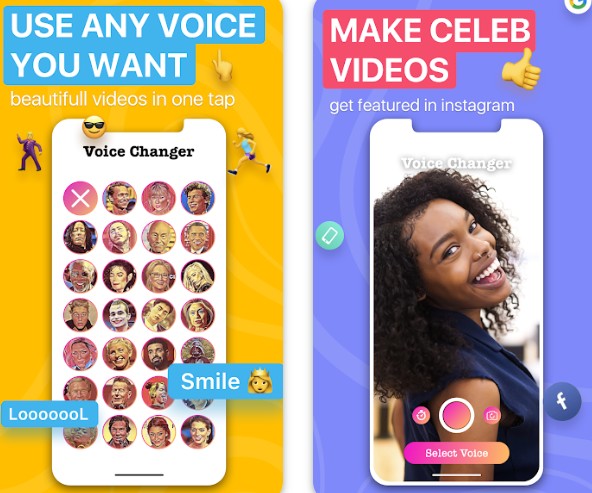 You may also like: 9 Free Deepfake Voice Generator Apps & Websites
Celebrity Voice Changer Lite
This app works almost the same way as the previous one did. The basic algorithm is that you record a video, where you say something; the system recognizes what you've said and makes you sound like a selected celebrity.
In addition to this, Celebrity Voice Changer Lite has some cool details that are worth mentioning. Firstly, you can change what you've said without reshooting the whole video. If you feel that the system got you wrong, just edit the recognized text in a special field that appears in the final editing stage.
What is also great is that the app offers an extensive database of celebrities. There's almost every person belongs to America's culture and pop culture. You can feel as if you were living in the White House with the help of Bush's and Clinton's voices, or you could gather a million fan audience while being Billie Eilish.
If you struggle with finding a celebrity or if you are not sure if one is in a database of voices, just type one's name in the search bar.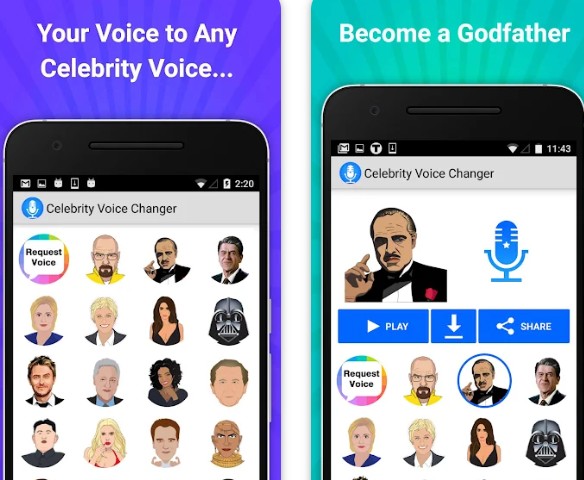 Famous Voice Changer
Make your voice famous – this is the app's motto and it completely coincides with what it does. With the help of Famous Voice Changer, you can become a politician or a Marvel superhero in just one second.
It is not a second but probably some two or more since the app needs some time to proceed with your voice. The base of voices is relatively small compared to the ones of other apps, so if you want to sound like rather a specific and rare person, it's probably better to try to find one somewhere else.
What also can be considered a minus of Famous Voice Changer is that we see a picture that is not inverted. Therefore, we get confused and cringe at the appearance we normally do not see in the mirror. It is easy to be a bit flustered by how asymmetrical our faces may be, so using this app is a challenge for the brave.
Overall, it can't be said that the app is that bad. There still are many famous figures and the quality of voice recognition is indeed very good.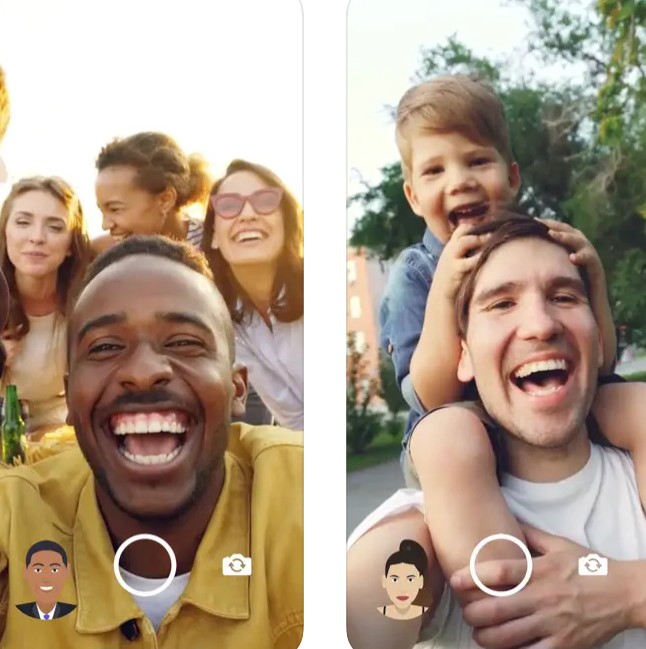 VoiJoi Celebrity Voice Changer
VoiJoi's team claims it to be the most realistic app in the field of celebrity voice changers.
The app has a large base of voices to choose from. It has a convenient search bar to look for a famous cartoon character or a singer. It also divides the characters whose voices you can take into categories such as movie stars, cartoon characters, singers, and politicians.
Once you have chosen the character, you can record a story up to 30 seconds long and then share it. In this app, you have a choice. You can opt for video stories where you will have an image of yourself speaking differently or you can record audio voiced over by your favorite celebrity.
The app has fourteen working languages, including English, Bengali, Burmese, German, French, Hindi, Japanese, Italian, Indonesian, Korean, Portuguese, Vietnamese, Spanish, Punjabi, and Simplified Chinese.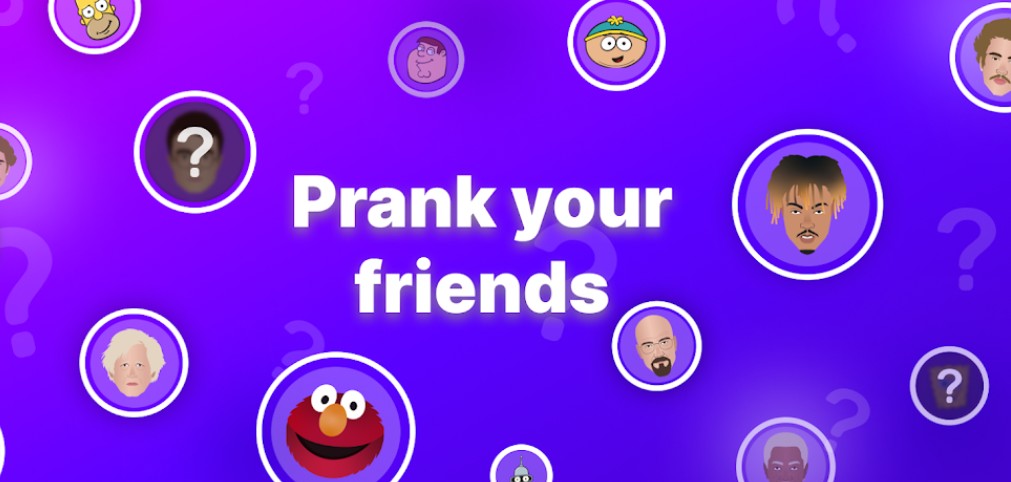 Voice Changer – Voice Effects
Voice Changer is a basic voice-changing app with different features. However, we decided to include it in the list since some of the functions it has allowed it to outperform other services of the type.
As you can see, many of the celebrity voice-changing apps allow only recording a short video where the system recognizes what you have said and adjusts it to the voice of the celebrity. Here appears a long-awaited feature that opens almost endless opportunities for pranking – you can use it when chatting.
Indeed, you can send your friend a voice message talking like a boy or a girl, an alien or a ghost. The library of sounds is not that extensive, but you can customize how you sound by adjusting clarity and the level of the effect meaning how much you would like it to cover your voice. In this app, you can create your list of sounds and effects.
All you have to do is just to save your audio file into the library and upload the files you already have on your phone to the service within seconds.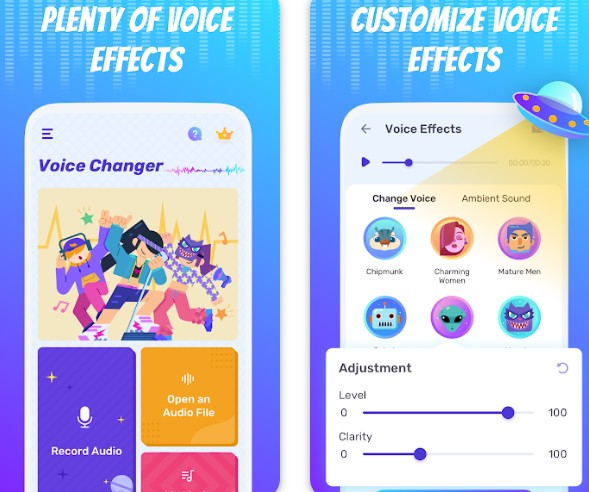 Celebrity voice change effects
What is impressive about Celebrity voice change effects, or simply VoiceChanger is the design of the app. It is catching and based on the 3D emoji celebrity icons that look stylish and express various emotions.
The list of the celebrities you can choose is relatively small: there are only ten characters, including Marylyn Monroe, Barack Obama, Kim Kardashian, Taylor Swift, Donald Trump, Michael Jackson, Ariana Grande, Kanye West, Billie Eilish, and Justin Bieber.
There's also a section in the library called 'Effects' where some basic voices are included, such as a mouse, alien, robot, etc. After you have chosen a celebrity, you find yourself on a simple menu where you have only two options: either to record a video or to record audio.
You can listen to how you sound in the original, but you can't change anything in the recording since there's no text editing field where you can change the content of the recording.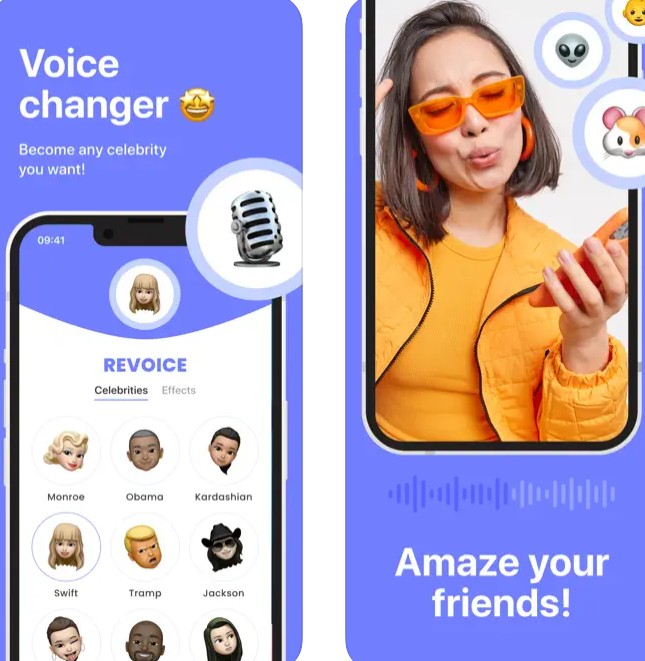 You may also like: 10 Free Voice Modulation Apps (Android & iOS)
Parodist – celeb voice pranks
As it comes from the name, this app specializes in pranks most of all. It has a base of samples including jokes and congratulations you can use with your names to make your friends and family laugh while hearing a personalized speech from Kim K or Joe Biden.
Once you are in, the app will ask you to fill in your name. Then you will have to insert a plus that indicates the stress for the service to know how to pronounce what you have typed. Then the system suggests you fill out some details about sex and age to make jokes and parodies recommendations more personalized.
Though the prior function of Parodist is to make parodies and pranks, it can also function as a basic voice changer and voice over the text you will type.
There's also an interesting section with games, for example, a guessing game to find out whether the voice is fake or real or a small test that compares your voice to those that are in the library and tells you if you have a celebrity whose voice sounds similar.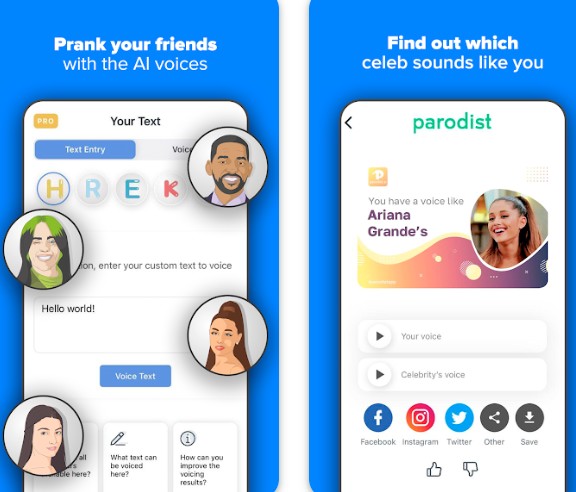 Celebrity Voice Changer: Voice
We can call this app rather a basic one since it has all the functions that a typical celebrity voice-changing facility may have.
First things first, it has two types of recording. You can either create an audio file or kick off with a short story video. You also have the opportunity to record a voice message straight into your messenger and prank your friends and family.
Next, there is a text-editing feature that allows you to correct possible mistakes the AI algorithms could make. The library of celebrities is not the most extensive one and contains mostly American pop-music icons such as Michael Jackson, Kanye West, and Ariana Grande.
As you can see, it is simply a good no-frills option. The only feature that may somehow distinguish this app from the rest is that you can records your voice and the set is as a filter, but to our mind, an extensive character gallery would be more useful.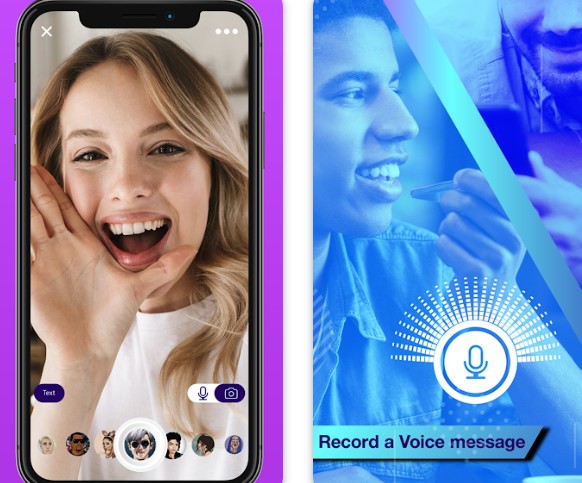 Voice Changer Voice Editor App
In this app, celebrities are mostly superheroes. Actually, why not? There's almost any superhero you could ever imagine to choose from and to record audio.
The system works with sounds only, so there's no opportunity to record a video or to voice over a piece of text. Once you have used one out of twenty options of superheroes and other famous characters and have recorded your speech, you can save it as an audio file to use later, or, as the app suggests, use it as a ringtone.
Quite an eccentric choice of a phone melody, but who knows, maybe Hulk telling you 'It's your mum calling' is funnier than we thought?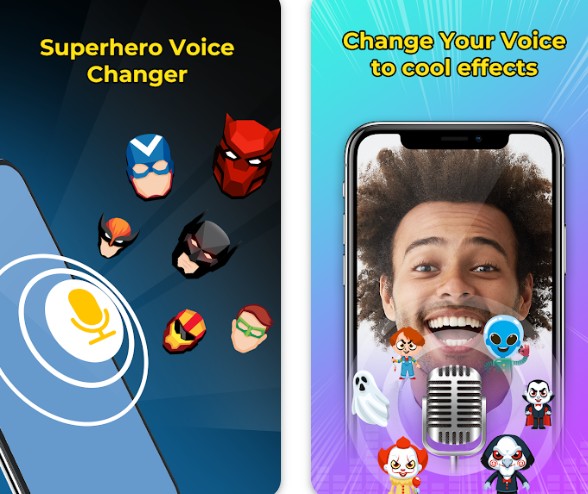 Celebrity voice changer plus
Though the library of the voices in this app is not the most extensive one, as there are only just over twenty voices to choose from, they are diverse, starting with Baby Boss and finishing with George Bush.
So if you look for something specific, you can try your luck and download Celebrity voice changer plus – maybe this particular voice you were searching for in all other changers is hidden here.
The app works with the text mostly, so all you have to do is to write what you want and listen to the voice-over. Overall, the functions are quite a basis, but the database is again surprising, so if you ever need a poem voiced over by Mark Zuckerberg, you know where to go.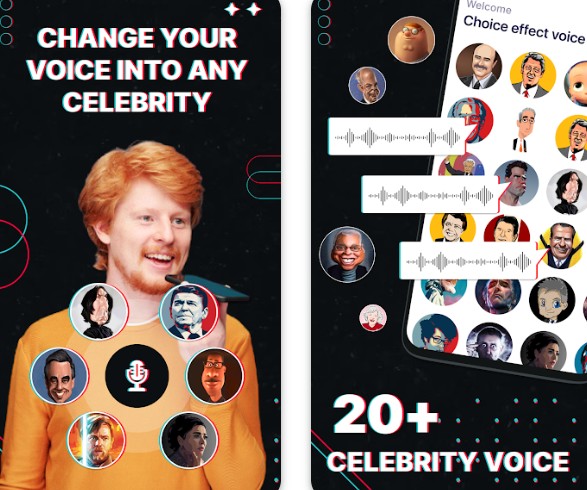 You can also check: 5 Best Voice Changer Apps During the Call (Android & iOS)
Celebrity Voice Changer
Celebrity Voice Changer focuses on changing the parameters of your real voice so that you get the effect you want. It is not a real voice changer in the common sense of it, but the variety of effects you can apply to your voice still makes the app worth considering.
The design is very lively and bright, even vintage to some extent. Once you have recorded a sound, you can change its pitch and highpass and listen to the result. You can choose from a library of standard characters or use some common sounds such as balloons, whatever it means, water splashing, and a radio playing.
To put it simply, this app is not for those who want to laugh at a celebrity saying gibberish and there must be a very specific target to download it.