Probably it is obvious to all the parents that the first months of a baby's life are the most important ones. It is crucial to keep track of all their health indicators, growth, development, and so on. Another issue is how to structurize all that information and don't miss anything? For these purposes, there is an excellent app called "Child Growth Tracker".
By the way, you might also want to check out future baby generator apps.
From the moment you launch the app, you need to put in the data of your baby's current weight and height – so there would be a starting point. The Child Growth Tracker app includes the following charts: CDC, WHO, IAP (Indian), Swedish, Spanish, German, TNO (Dutch), Belgian, Norwegian, Japanese, and Chinese.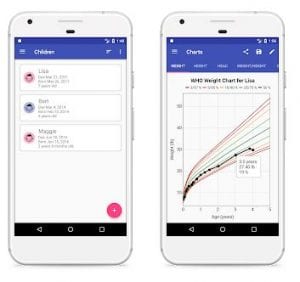 What is more, here you will find the Fenton gestational age charts – in case if your baby was born earlier than planned. And the app will help you to find the best combination of the charts so you wouldn't feel overwhelmed with all the information, for example, WHO-CDC switching at 2 years old, WHO-IAP switching at 5 years old.
By the way, you can extract all the information about charts and tables from the app so later on, you can take it with you on your visit to a doctor. You can always export all the data in CVS format.
And if the previous list of apps for the baby generating wasn't enough – you can use those baby generator websites and find out how your future baby would look like!
Another point that is essential about the Child Growth Tracker app is it uses highly accurate mechanisms for counting all the baby's indicators and those mechanisms and algorithms are equal to those which are used by the professional doctors are the hospitals.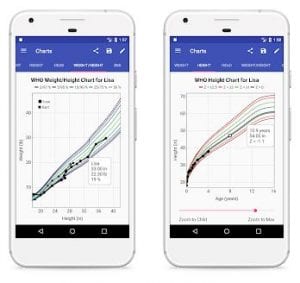 The app is also remarkable for its user-friendly interface and its easiness of usage. You can start putting in the data right after you open the app – and all the fields are getting filled in gradually, according to the logical structure.
Don't forget to take pictures of your baby while it's growing! Do that with the help of the best baby photo editors.
All in all, Child Growth Tracker is an extremely useful tool to track the development of your baby from a very early age and it is also an extremely useful one for parents – now they can stop worrying about how to organize the storage of all the data about their child.