Vidulum is a high-quality finance app that will help you with acquiring cryptocurrency.
The first and most important thing you need to do is register. You should create a strong password and a PIN. When you log in you have to use both the password and the PIN, which helps protect your security better. Email isn't required email for registration.

You may also like: 20 Best Apps to make money on Android & iOS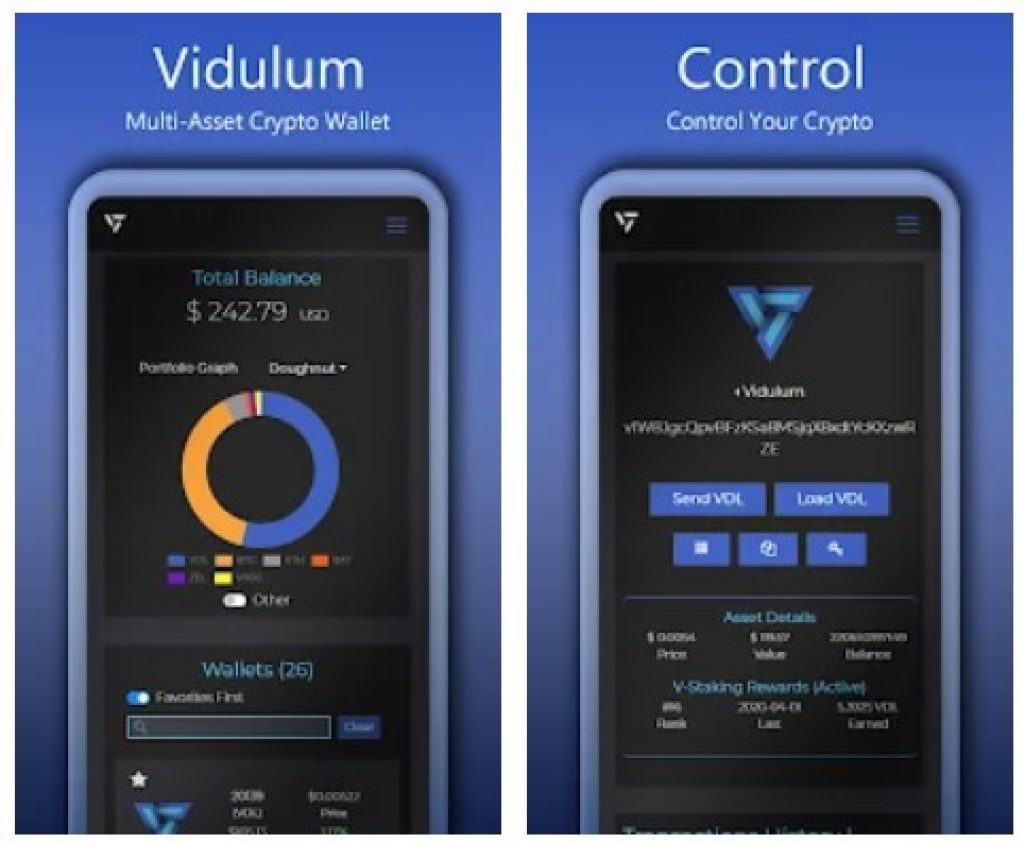 Later, you can enable two-factor authentication.
On the main screen, you'll see your total balance and portfolio graph. You can customize the appearance of the graph to your liking. Change the chart type, enable "Show Legend" and adjust the "Balance Within."
Scroll down to view the available wallets and the prices of various cryptocurrencies.
Tap on the symbol of the coin to view the graph of its prices in the last few days and to purchase it.
You can view all your recent transactions in the same section of the app.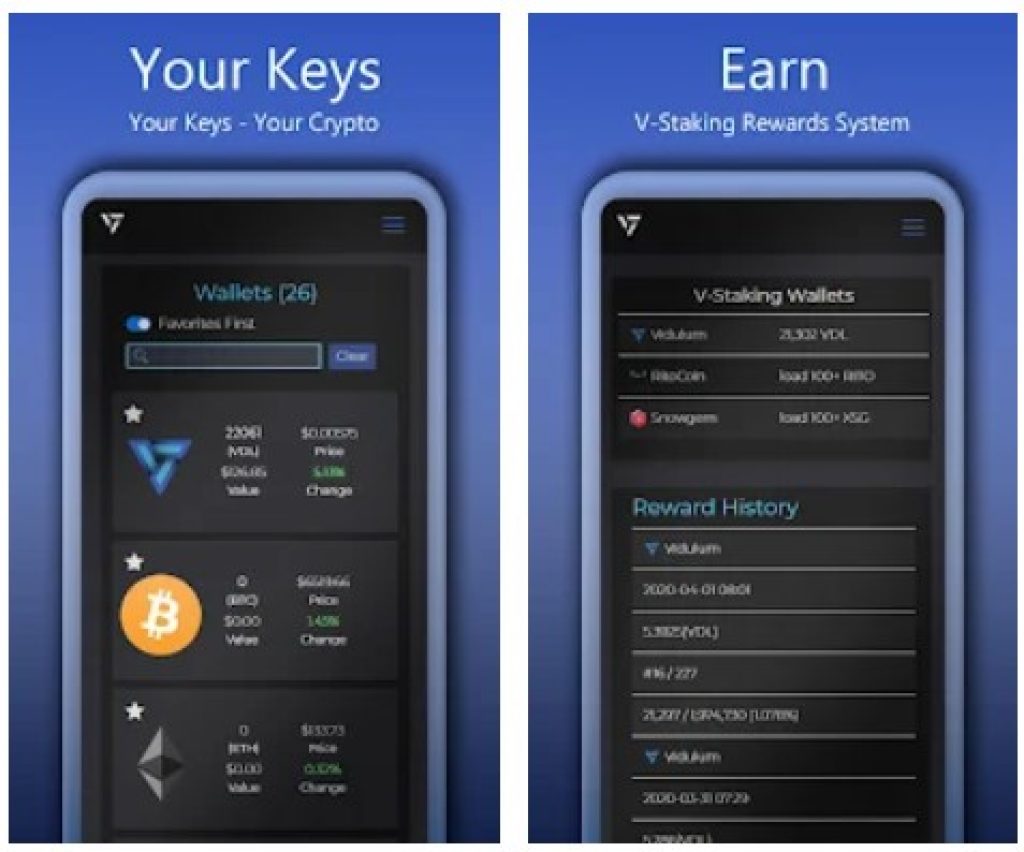 Tap on the "arrows" button on the bottom of the screen to exchange coins. Go to "Crypto to Crypto", choose two cryptocurrencies, and pick the amount you'd like to exchange. You'll see the amount you'll receive after fees in the new crypto.

You may also like: 11 Best budgeting apps for personal finance 2019
In "Buy VDL" you can buy VDLtoken with Bitcoins.
Scroll down to view your exchange history.
Tap on the "coins" icon at the bottom of the screen. There you can find the latest news about Vidulum in "Governance."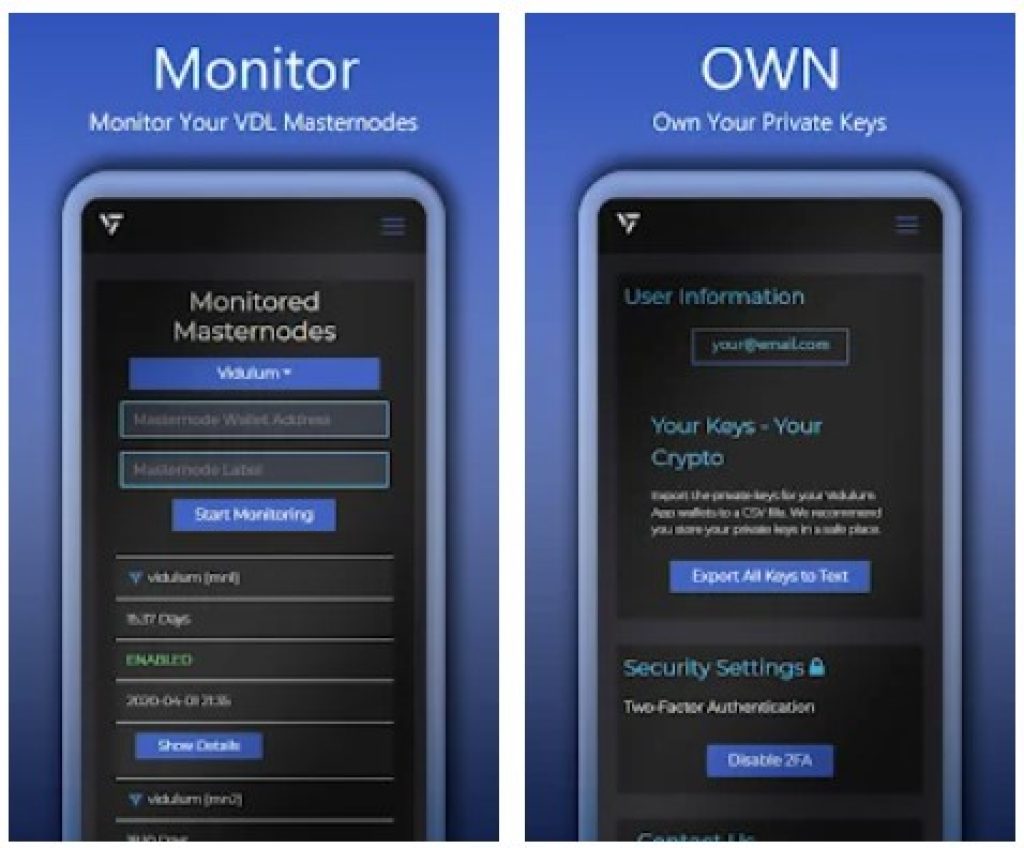 Go to "Calculator" to find out the total supply and staking and calculate what will the commission fee be for your stake.
At the bottom of this page, estimated rewards will be placed. They're calculated daily, monthly, and annually.
If you ever get confused with how the app works, go to settings and find the FAQ section there. This will take you to Vidilum's website where you should find the answers you're looking for.
In the settings, you can also find more info about Vidulum or report a bug if there's one.

You may also like: 9 Free Money Apps for Kids in 2021 (Android & iOS)