Great news for all gamers! Do you like action-puzzle games? Are you looking for a new involving game? In this case, we have found something useful for you. Suicide Guy game is the perfect way to enhance your logic skills. The game contains so many interesting features, so let's take a deeper look at them.
Along with that, we highly advise you to check apps where you can create your own characters (maybe Suicide Guy will become an inspiration?)
Suicide Guy is a first-person game that consists of 25 levels based on physics. All the levels are quite short, so you will not have to waste too much time on it. You will have to take part in various extraordinary dreams of the main character. All you need to do is to make him wake up before it will not be too late.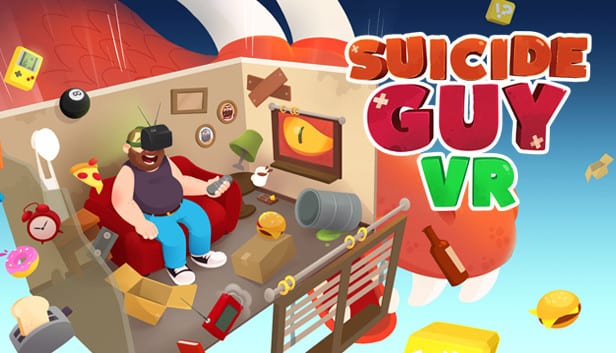 One of the major advantages of the game – its simplicity of usage. Suicide Guy boasts easy navigation – so, you will not have to face any difficulties while playing.
Suicide Guy game allows you to take a wide range of actions – run, drive vehicles, take or move different items. Besides, it offers many puzzles with various difficulty levels. Your task is to find an unusual way how to solve these issues. While playing, you will face various situations and environments that will not leave you indifferent!
Have you noticed that the main character is watching TV throughout the game? You can also check out the list of apps for watching football.
Moving on, Suicide Guy game supports 8 languages – Japanese, English, French, German, Italian, Spanish, Russian, and Chinese. Plus, you can play the game anywhere you want, as it includes several play modes – TV mode, Tabletop mode, and Handheld mode.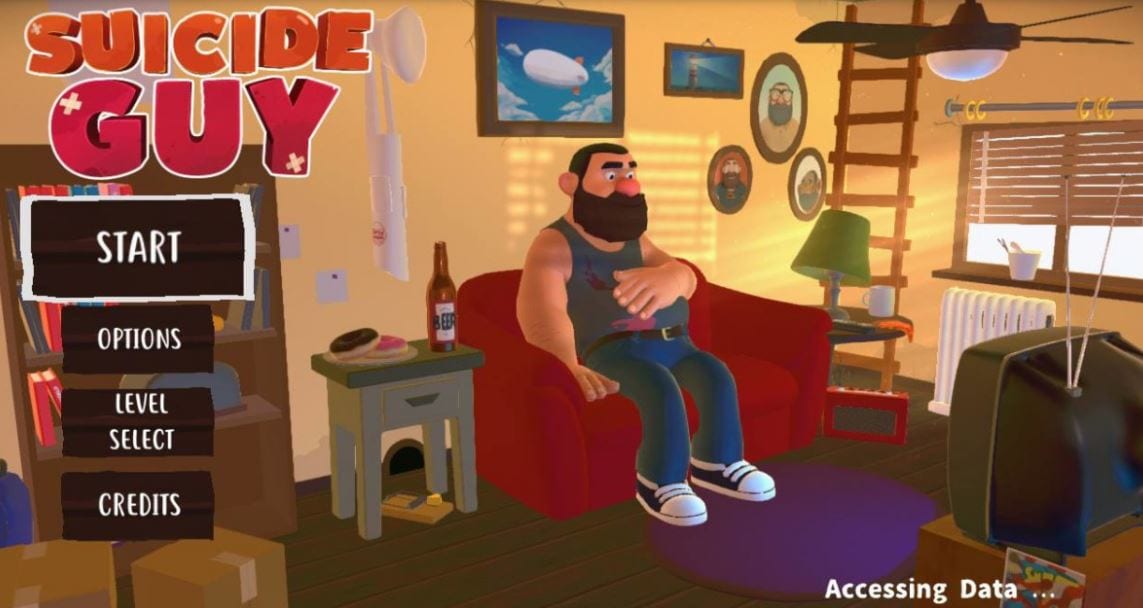 We have to mention that we were pleasantly surprised by the well-designed bright graphics of the game. The provided colorful animations will certainly attract your attention. Moreover, the manufacturer regularly updates its version to satisfy users' needs and wishes.
Looking for more fun apps? You can enjoy your time and check out our article on apps dancing with our pictures.
All in all, Suicide Guy game features an exciting plot that guarantees an enjoyable time spending. Suicide Guy has a paid version, but you can purchase it at a quite accessible price.
We have not found any flaws in this game, so we believe it will fully suit you!