Crossword puzzles have long been fun for people. Previously, they were published in the newspapers, so that people had to wait for a new publication to solve another crossword puzzle.
At some point, began to produce entire collections of crossword puzzles, Sudoku and puzzles, which were bought by real fans of thinking. In fact, such collections consume a huge amount of paper, and some people drop puzzle in the middle of it, if not at the very beginning. Do you realize how much resources are wasted?
In order to still be able to have fun and think a little, you just need to have a smartphone. Since we already spend a lot of time in the phone, we can use it to our advantage. We have selected 21 best apps with crossword puzzles for you to use in your free time.
World's Biggest Crossword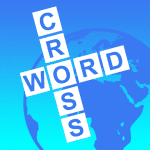 It's a catchy name, isn't it? With the application you will constantly enjoy the crossword puzzles, whose catalog is constantly updated.
World's Biggest Crossword offers its users hundreds of unique puzzles and thousands of keys, in addition to them you can pass real quests. As a result, once the crossword puzzle solution process is complete, you get awards and build your own cup shelf.
The game has several modes of operation. World's Biggest Crossword is a collection of over 300 classic crossword puzzles that many people around the world appreciate.
World's Tallest Crossword is a very large puzzle game that consists of long words and complex clues. Test your ability to build word towers! The Daily Diamond Crossword presents small puzzles every day that give you bonuses.
There are also coded crossword puzzles, mysterious British crossword puzzles with anagrams and double values, as well as much more. Performing tasks, you can get the stars and become a real pro!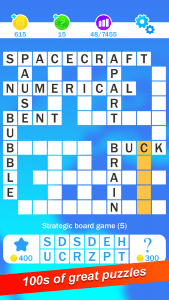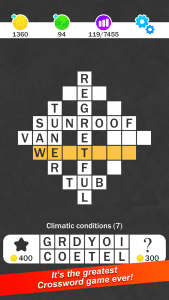 5-Minute Crossword Puzzles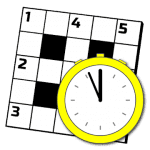 In line at the store, in the subway, on long journeys and in planes – such small tasks are most convenient to solve on the go. You won't have to spend much time solving a puzzle, so you won't have time to get bored with it. Optimization of the application allows you to work in it quickly enough.
The entire crossword puzzle is immediately visible to you as a whole, so you will not need to zoom in or move the screen from one part to another.
The crossword puzzles themselves are small and do not take much time, so that in a couple of minutes you can easily solve a couple of puzzles.
If you can't solve anything, just skip the crossword puzzle, you can go back to it later. The word will be checked only after you enter the word completely.
If you don't have a lot of free time, 5-Minute Crossword Puzzles is perfect for you. The developers of the application created the application based on the words and riddles that ordinary people can solve in a few minutes. Try playing on your tablet or phone and you'll have a little fun and have a good time.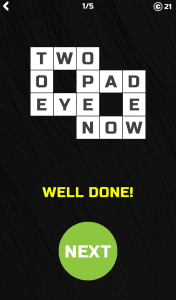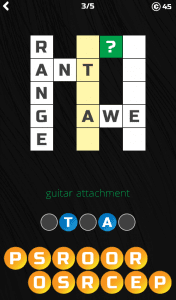 Crossword Quiz – Crossword Puzzle Word Game!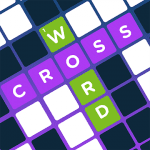 A classic word game that can teach you and broaden your horizons while also training your brain a little. You've definitely seen these games on the shelves in real life – and now you can transfer them to your smartphone.
Many people have grown up on crossword puzzles, so Crossword Quiz is even a little bit of a past experience for them.
Crossword Quiz is a random application that selects crossword puzzles of different complexity for you – so you can definitely stretch your brains a little bit, even if you haven't even read it before.
Free puzzles are based on different types of clues – words, emoji or even photos. Here you can test not only your brain, but also logic and visual perception.
Crossword Quiz does not require you to learn anything new, learn the rules, or take a long time to get to grips with the way things work. In the application you solve an unlimited number of crossword puzzles almost indefinitely!
You will receive coins for your solutions. Spending in-game currency will be possible on tips or buying new categories of crossword puzzles. So we recommend that you save them, not just spend on "open the letter" or "remove the extra".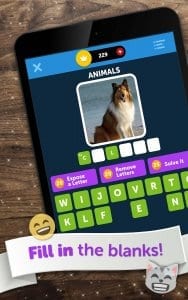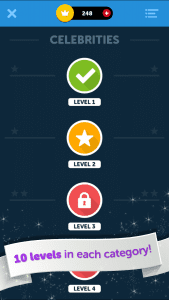 One Clue Crossword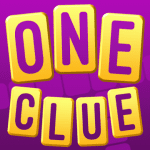 Bright design immediately attracts attention. Your brain will maintain a constant activity, as well as train with these crosswords pictures. One Clue Crossword is an unusual kind of crossword puzzle, where you do not have tips and tasks.
Each word is deduced from the figure, which is given as a hint to the puzzle. Words can be different – some you just need to describe what you see, some you have to work on to figure out.
In total, more than 700 puzzles are presented in the application, which are distributed in almost 50 sections. In addition to them, there are more than 200 additional tasks, which are opened to users gradually during the game.
There are many different kinds of pictures – animals, landscapes, places and others. There are also instant helpers that will remove unnecessary letters or vice versa, will open you a whole word. Of course, they will need to be bought, so try to use only your own cleverness!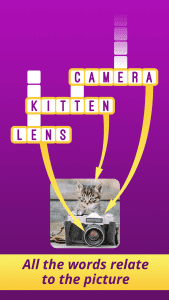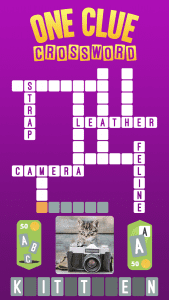 You may also like: 7 Best riddle apps for Android & iOS
NYTimes – Crossword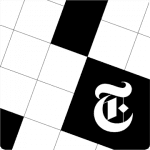 NYTimes is a well-known edition that is published daily. Many people all over the world (and not only in New York) are waiting for a new issue for various reasons.
You may have known that each issue of the newspaper publishes a new crossword puzzle. In fact, customers get something new each time, and even if they haven't missed a single issue in a year, the editors won't let the puzzles repeat themselves.
NYTimes – Crossword is access to all the puzzles in the newspaper. Crossword puzzle in the application is published at exactly 10 p.m. local time – before publication in the newspaper itself and at 6 p.m. on weekends.
Every day, in addition to the main and expected crossword puzzle, you get mini puzzles that are available to you even without a subscription. These are small crossword puzzles that can be solved very quickly – this is especially important for those people who are limited in time.
There are whole puzzle packs that you can download – each one of the first puzzles in the package will be available for free. Since the content is constantly being added, there will be no problem with uniformity.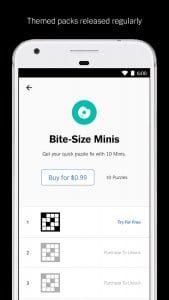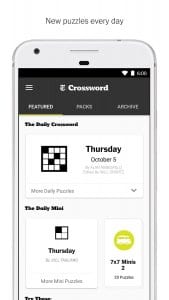 Astraware Crosswords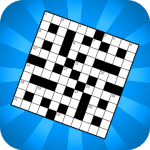 While NYTimes releases only one new crossword puzzle every day, Astraware Crosswords offers its users 4 new publications every day.
You're competing in speed and quality with other players, and if you find these crosswords too easy, there's a way out. Astraware Crosswords offers a free weekend puzzle game. It contains quite complex puzzles and is much larger in size.
If you expect to play offline, the developers have provided this as well. The application comes with 60 fast crossword puzzles, which are available even without the Internet.
Additional and more complex variations can be purchased when connected to the network. A total of 4 grid sizes to choose from and 3 different levels of complexity are available.
Since puzzles are constantly coming out, they are accumulated in your account. You can catch up at any time. Given that you still have to buy puzzles, you should save coins.
By watching the advertisement you get coins, which can then be exchanged for the most favorite crossword puzzles you like. Free assistant will help with synonyms and explanations of words. Astraware Crosswords is a daily choice for more than 10,000 people!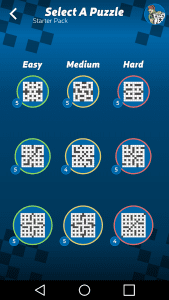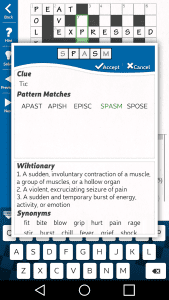 Cryptic Crossword Lite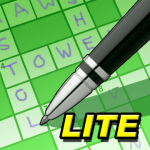 Do ordinary crossword puzzles seem too simple and uncomplicated to you? Then we suggest you try Cryptic Crossword Lite. Experienced puzzle-lovers will appreciate this complexity.
Immediately after downloading, a free version is available which contains 24 puzzles. All the features are included during the solution and there is no advertising.
After purchase, the full version is available, which includes 260 crossword puzzles for professionals. Of course, you can cheat a little and use hints such as answer checking, selecting extra letters and so on. Most importantly, the application as a whole has no advertising that annoys people so much.
In Cryptic Crossword Lite you can take a training course. The app is perfect for tablets, and the resolution and quality of the image changes immediately.
For every hint, you can get explanations that will help you give the right answer. If you find the application difficult, you can always switch to the standard crossword puzzles.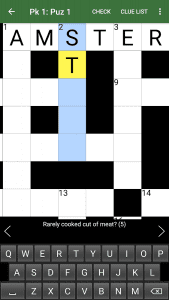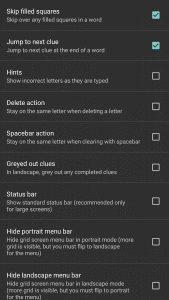 Shortyz Crosswords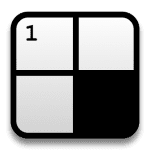 Shortyz Crosswords – a concise and simple application for crossword puzzles. You won't find anything unusual or unique in it, and the developers themselves don't want to do it. After downloading, Shortyz Crosswords downloads a few free puzzles that can be solved in just a few minutes.
If you want to buy a paid subscription, you will be provided with much more content. Once paid, the New York Times crossword puzzles are available, plus you can choose a puzzle by subject.
Crossword puzzle resources are various news publications that periodically produce puzzles. These are Washington Post, Los Angeles Times, Universal Crossword and others.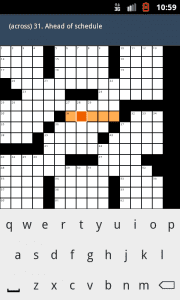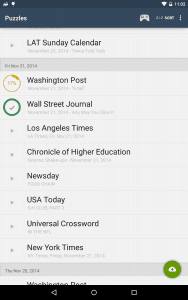 Crossword Light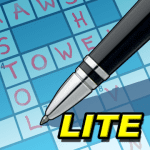 The developers decided not to bother with the name and left it completely on the subject of content. Yes, Crossword Light consists of simple enough puzzles of everyday level, which will suit even beginners, while professionals will just have a good time.
The free version of the application has only 32 simple crossword puzzles available, but it is worth noting that the advertising is disabled and there are no restrictions in functionality.
After purchase, of course, the list of crossword puzzles is expanding. This application is designed for light and short puzzles that are great for lunch or coffee breaks.
The application is perfectly adjusted to the tablet mode, and can also be zoomed in. Like everywhere else, you will have access to some trickery – for example, to highlight the right letters and so on. However, if you just cannot figure out the word from the hint, share it on social networks and your friends can help you.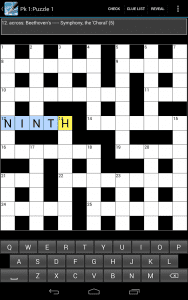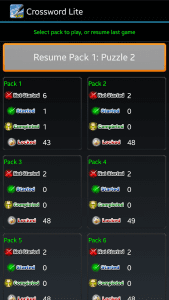 Crossword Puzzle Free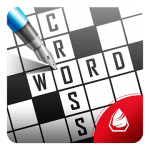 As a crossword puzzle enthusiast, you'd definitely like to have an app on your smartphone that lets you play anywhere, while also being free. We have found a great option for you – Crossword Puzzle Free.
This application has already been downloaded by thousands of players who really enjoy the game. You download the application free of charge and get free puzzles – no need to have a subscription!
Your goal is to fill as many white squares of the puzzle as possible with letters that make up the words. It doesn't sound very difficult, but you can try it yourself!
Developers are releasing new puzzle packages every week, that you can download. If you use several devices at once, the game progress will be displayed on all devices – just synchronize them.
If a hint seems too complicated for you and you can't give an answer, you'll get whole sentences and you'll also be able to check if the answer consists of 2 or more words. You can always get help with filling in the answers in the app – just use it when you're having trouble.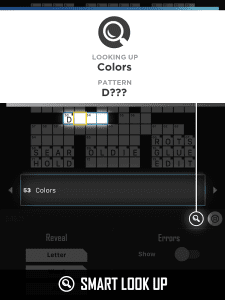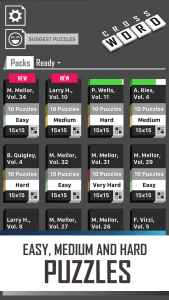 Wordscapes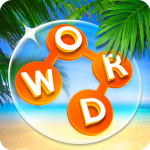 In case you are bored with standard square crossword puzzles, try Wordscapes. Here you will have to rotate the text as required by the task, but it is not so easy.
This will really break your mind in search of the right answer, and also search for words, anagrams and, of course, to solve crossword puzzles.
In total, the application has more than 6 thousand crossword puzzles – how much time will it take to solve them all! Do you think you can easily solve the puzzles?
The puzzles start out easy, and later on you get more and more complex options. Wordscapes challenges you and wants to check your vocabulary – are you sure it's as big as you think it is?
Either way, you'll be able to admire the beautiful background images that are matched to each of the crossword puzzles. Wordscapes is the ideal solution for people who are bored playing only traditional crossword puzzles and want to try something new – anagrams, combinations, unusual puzzles.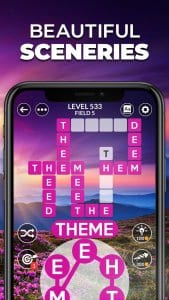 WordBrain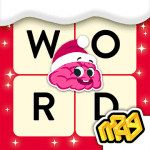 In this application, you will not just solve crossword puzzles. The essence of WordBrain is that you find hidden words – for this you need to link all the letters of the word with your fingers in the right order.
The more words you find, the faster you finish the level. The app itself has more than 1260 levels – do you have any idea how many puzzles and warm-ups it is for your mind?
The first levels may seem too easy for you and even disappoint you. But don't make any hasty conclusions! Each level becomes even more difficult, thus leading you to a dead end.
Most likely, you will even get stuck on some of the levels. In this case, it is worth remembering that there is nothing intractable, and you just need to once again think through all your actions well.
The levels can be so complex that very few players will be able to reach the end of the game. Do you consider yourself a real genius? You think you can decide a conundrum of any complexity? Then you should definitely try to play WordBrain – the application will show you that it is not enough to just solve crosswords.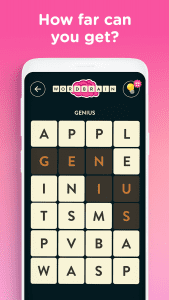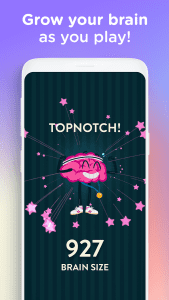 Words Crush: Hidden Themes!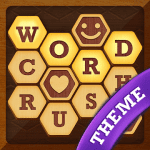 Probably, many schools hold spelling contests among students. If you've been there at least once, you'll know what Words Crush is all about. A-C-C-C-O-M-M-M-M-O-D-A-T-E or A-C-C-C-C-O-M-O-D-A-T-E? Will you be able to write the word correctly and without mistakes? Let's check if you're not sure!
At each level you are given a pattern of words. It can be made up of a different number of details. At some levels, the letters will already be placed and you just need to find the encrypted words, while at others you will need to make a pattern.
If you find everything right, the word is displayed in the list of found words or is simply highlighted. To complete the level, you will need to find all the hidden words or compose them yourself.
In Words Crush, you make a real puzzle out of words. It's easy and fun to learn something new, learn unusual words or remember old ones. Words Crush doesn't need to be connected to a network to play, so you can solve your word patterns anytime, anywhere.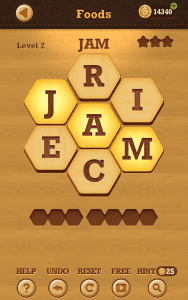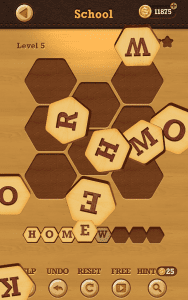 You may also like: 11 Best word association games for Android & iOS
Word Tropics – Word Games Free For Adults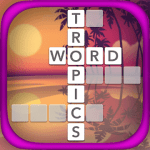 Have you always been attracted to the tropics, beach photos and ocean views? Then we suggest to combine in one application wonderful views and exercises for your brain. You can feel like a real nerd who is trying to solve a riddle in the jungle.
Do not be deceived by the fact that the first levels are the easiest. Then everything will only become more complicated. In order to get bonus rewards, you will need to finish as many puzzles as possible.
For each of them you will get a reward. Bonuses are also given for daily authorization in the system, and 500 coins are given to players for free immediately after the installation of the application. Solving each combo, you move on and on.
Coins can be spent on tips. If you can't guess or build any word, all you have to do is to buy yourself some help. Since there are more than a thousand levels in the application, you will definitely need help! By the way, it is worth mentioning that the game is available online and offline.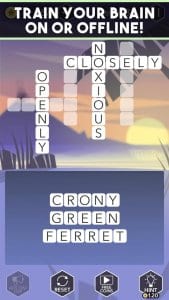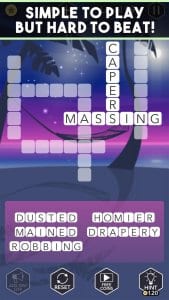 Crossword (US)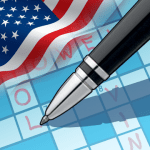 There are many kinds of crossword puzzles. They can contain anagrams, encrypted messages, pictures or standard kind of crossword puzzles. If you like American style, then this application is what you're looking for. Now you will have something to do during the coffee break or just distracting from the evening routine.
Crossword gives you 50 free puzzles right away. Of course, at some point these 50 levels will run out and you'll want something new. There are 2 options in the app: buy crossword puzzle packages as needed, or buy all the packages at once, while getting a great discount.
Crossword has a total of 9 packages with 55 puzzles. When you buy them all, you will automatically disable the ads, and you will also be able to change the keyboard colors or adjust other design details.
This app is especially useful for playing on a tablet or on a phone with a large screen. Of course, there is a zoom compression feature, but it's more convenient to see the whole puzzle.
See which of the crossword puzzles are most popular and try to solve it directly in the application.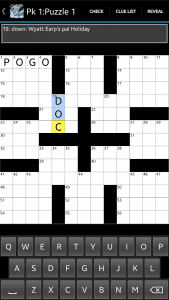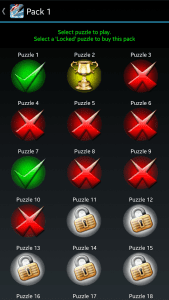 CodyCross : Crossword Puzzles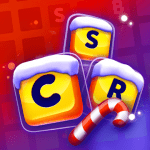 CodyCross, the main character in the game, is a nice alien. He has crashed on our planet and needs your help! Help CodyCross explore the planet by traveling with him through space and time. All you have to do is solve puzzles with him, each of which will have its own theme.
You will have to learn the secret word at each level. To get closer to it, you will need to guess all the words – each of them makes you one step closer to the solution.
CodyCross: Crossword Puzzles has several game worlds, each containing a huge number of levels. Of course, the worlds have their own theme, style and even puzzle genre. When you solve a puzzle, you get tokens that you can spend on hints.
You'll become a true puzzle maker with CodyCross: Crossword Puzzles. The exclusive gameplay will allow you to really enjoy the process of playing the game, and the ability to play offline will help you even when you are left without the Internet. Keep in mind that there are a little more options online.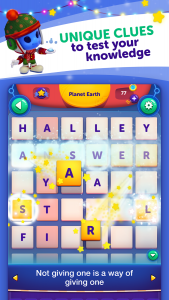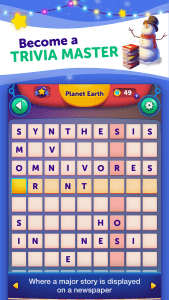 Words of Wonders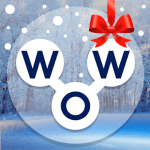 Legend has it that the world contains seven wonders. Words of Wonders offers you to find the hidden secrets of these 7 wonders, while increasing your vocabulary. Want to travel around the globe for a while? Then Words of Wonders is ready to become your guide and navigator, which will not let you get bored in this journey.
From the very beginning, you'll only have 1 hint and a set of letters available. We recommend that you do not use it at the beginning – if you want to brainstorm, maybe you can find a solution yourself.
Will you be able to guess the word at random or will you find the answer with your mind? Some levels are so simple that the answer is literally in your head, but there are also difficult puzzles to think about.
In Words of Wonders, you can either compose words from ready-made letters or collect complete crossword puzzles. You choose the next city of your journey and the tactics that you will use for clues. As you play, you'll have to learn new words and materials, or you won't be able to find all 7 wonders!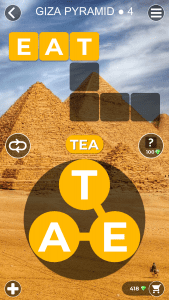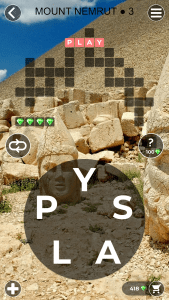 Word Shop – Brain Puzzle Games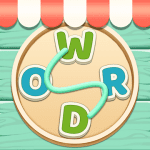 Some people neglect their own self-development and believe they can do nothing more for their brains. We don't agree with this position – in order to keep your brain in tune, it's worth developing your spelling, speaking and other skills.
The Word Shop application is ready to help you in this – your mind will remain sharp and clear, and everyone around you will be surprised by your level of intelligence.
In Word Shop you will need to connect the letter blocks with each other, making up patterns of words and real crossword puzzles yourself. In the application there are almost 4 thousand puzzles that can be solved.
Of course, you will meet unfamiliar words and complex levels – but so you can only expand your vocabulary. Why just stick to the videos on YouTube – you can spend time with pleasure.
All you have to do is to spell it in the right order with your finger. It's a great brain training session, and you can create your own new dictionary. We also recommend you to pay attention to the interesting execution of the game interface.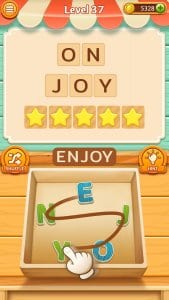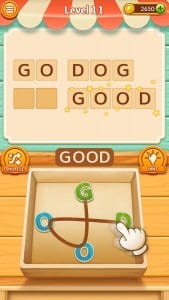 WordCookies Cross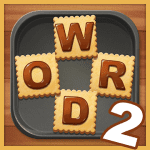 Do you like cookies the way we like them? For those people who can't imagine their lives without baking, we've picked up an app called WordCookies Cross. It's probably the most delicious crossword puzzle we've got, and you'll be able to become a great "baker" in the game.
As you can see, the whole crossword puzzle is made of cookies. This is expressed only in the design, the rest of the same WordCookies application is as serious and interesting as other crossword puzzles.
You can decorate your baking letters with glaze and make a full combination of several cookies, filling the crossword puzzle. This kind of game process will attract you for a long time, the main thing – do not get hungry.
To fill the baking tray with cookies, you will need to slide your finger over the letters. Like in Word Shop, at each level you are presented with a mix of letters, which will become your "flour, sugar and eggs".
The main thing is that you are not limited in time and can spend as much time on crossword puzzles as you wish. If you are bored playing alone – invite friends to the application and work together.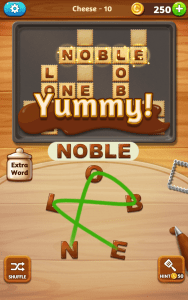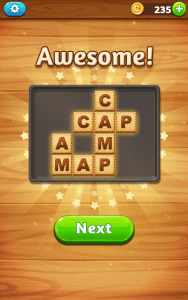 Wordalot – Picture Crossword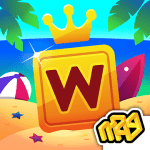 You don't want to play the standard crossword puzzle? Do you like a more visual representation of the words?
Then Wordalot will satisfy your wishes. In the application all the tips are presented in the form of pictures, but the process of solving the problem does not become easier. Even the most experienced and wise players will have to think hard. Ready to show your intelligence?
Wordalot doesn't have any complicated rules, traps and the like. The application is aimed at replenishing your vocabulary at the most convenient time for you – on the way home or at breakfast.
Words are hidden in pictures in the most unexpected places. This is not just an image of the object, the name of which you need to remember and enter – it can be a whole action, a few characters or even a whole quest to find the answer.
In Wordalot you get the opportunity to become a true master of words, expanding your horizons, vocabulary, as well as looking at interesting and colorful pictures.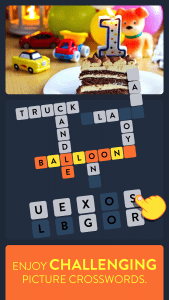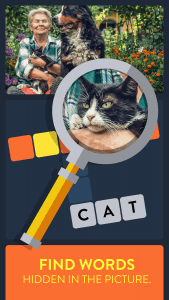 Crossword Champ: Fun Word Puzzle Games Play Online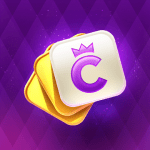 Do you want to be a real champion? Overcome all your friends and get the title of master puzzler? Then we are happy to advise you on Crossword Champ.
It is a complete collection of puzzles to help you develop. You can really do yoga for the mind, look for anagrams of words, phrases or even letters, and if necessary, use hints.
Crossword Champ has a total of 3 different levels of complexity that can contain both serious questions and funny puzzles. If you play online, you can participate in a real championship with all your players and friends.
Daily bonuses and participation in the tournament will get more and more interesting and hotter every day, but you will not be left indifferent.
The best players of the week always get prizes. If you think a level is too difficult for you and you can't solve it yourself, use free tips!
They are available for the most difficult and challenging words to make the game easier for you. In Crossword Champ you can check your IQ level – maybe you're a real genius?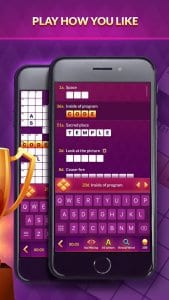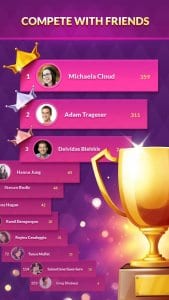 Crossword puzzles are quite popular puzzles. Even Alan Turing was searching for like-minded people with a crossword puzzle! If you want to become a little smarter or just broaden your horizons, it's enough to just solve the puzzles periodically.
Your smartphone will become a real helper in this field, and you will learn something new. Choose the most interesting, beautiful application for you and install it on your smartphone from Google Play or App Store!