It is already difficult to imagine any modern house or apartment without a Wi-Fi router. The network is everywhere – in cafes, malls, offices, and other places. A small box with wires and indicators provides access to the World Wide Web to thousands of people, and you can connect everywhere.
Sometimes it happens that your personal router is used not only by you, and changing the password or turning off the router is not always a good option.
In this case, you will need to get rid of unwanted users. By the way, it is not that difficult to notice their presence – if you notice that the Internet has suddenly become slow and does not load the usual pages, most likely many users are connected to the network. Before you start reading, check also our article about the best WiFi radar apps.
Who Uses My WiFi – Network Scanner
Do you have any suspicions that someone is using your Wi-Fi? Maybe your connection speed has started to drop dramatically, or your favorite show can't download the series to the end and watching is constantly interrupted.
It's worth checking to see if you're the only one using your internet connection, or if there is someone dishonest. An app called Who Uses My WiFi will come to the rescue and find out what's wrong with your router.
This app allows you to scan all your Wi-Fi network devices in the shortest possible time. Once the scan starts and it takes no more than 1-2 minutes to get to the end of the job – this is the case if several people are connected to the network at once.
You can start the process with just one click, and this button appears immediately on the main application page. Who Uses My WiFi will provide all data about the device connected to the router – its type, IP, and other information. Right in the application, you can easily block unwanted devices or users.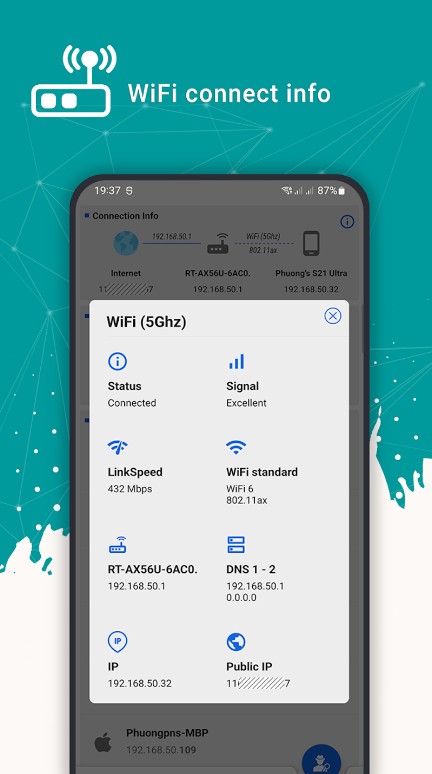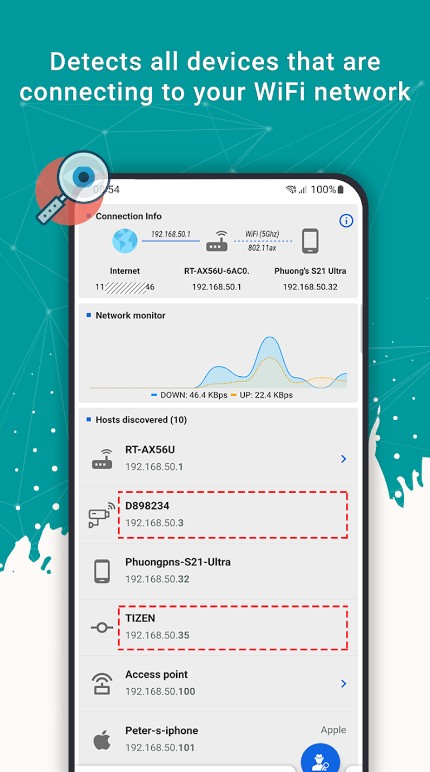 You may also like: 11 Best Wifi signal strength apps for Android & iOS
who is on my WiFi – Network Scanner & WiFi Scanner
Who is on my WiFi is another app with a loud name that will basically perform the same functions. This service is a simple network and Wi-Fi scanner and also detects who is connected to a specific router.
Who is on my WiFi will help keep your network secure by turning off unwanted devices. Your speed of connection, search on the Internet, and watching movies and TV series will not be interrupted because someone just decided to use your Internet.
Who is on my WiFi scans your router, and shows a list of connected devices. It shows your router as well as the type of all devices that are currently using the internet. For each device, there is its IP-address, as well as the system that runs the smartphone – for example, Android.
You can easily disable any of them by simply using the functionality of Who is on my WiFi. The application also allows you to change the password of your router to more complex and standard for such systems, offering a list of options.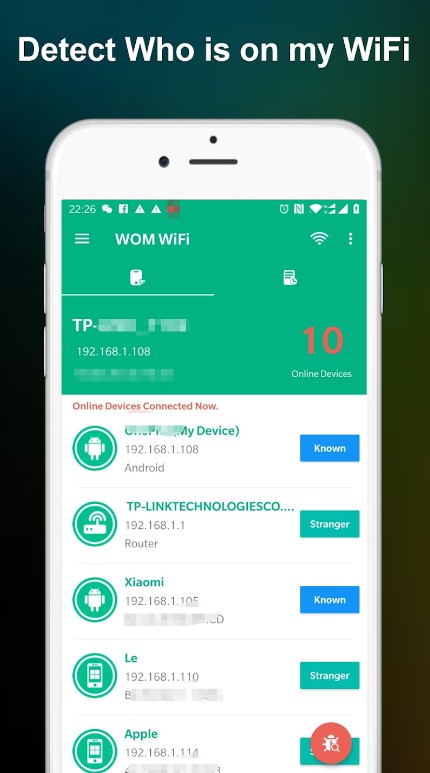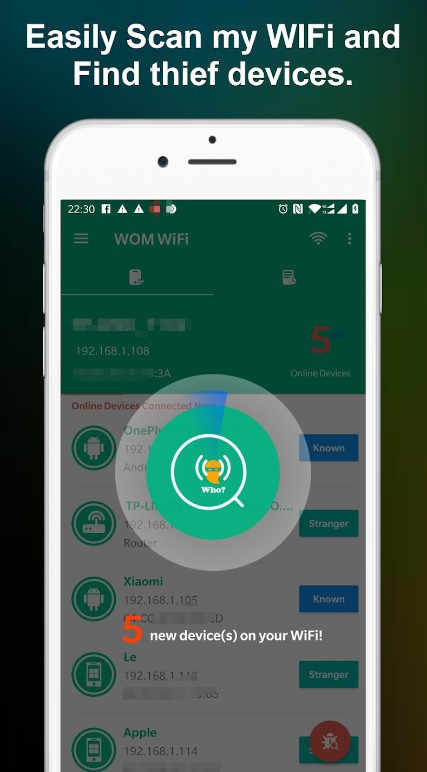 Fing – Network Tools
While slowing down the connection speed is unpleasant, unwanted users can be much more dangerous. Do you think your data could be stolen through such unwanted access?
Fing can help you find out how secure your home network is and if there are any signs of hacking made with it. Of course, there are some other interesting and useful features in the app.
For example, Fing discovers all the devices connected to the same Wi-Fi hotspot and identifies them. The scanning process uses only proprietary technologies from the router manufacturers, which gives you the assurance of correct information.
You can also determine your current Internet speed, detect intruders, and even scan the ping of the device. Even if you do not find that someone is using your network, you can still get other useful information. Fing will determine if you are really getting the features and speed of the Internet that you pay for regularly.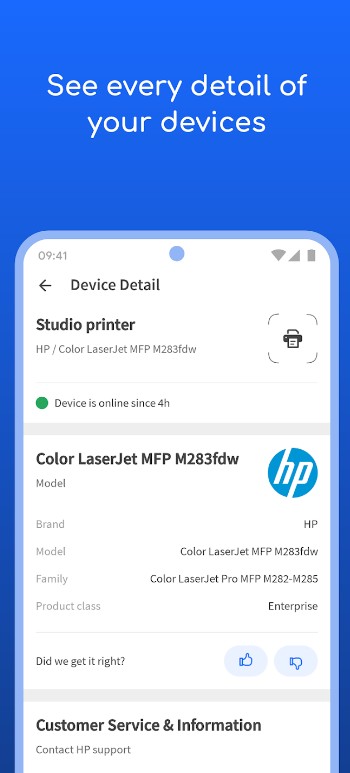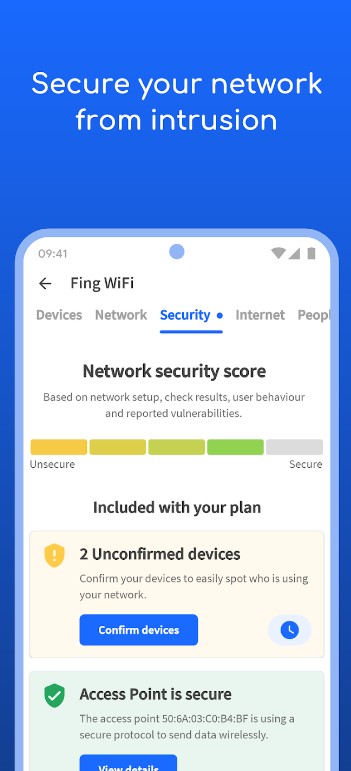 WiFi Blocker – Router Parental Control -Block WiFi
Managing your router is not completely mandatory for everyone. But using the functionality of the WiFi Blocker app, you will want to manage your home network yourself.
The application is very simple and clear, so even an inexperienced person will understand. With the WiFi Blocker, you can pause network access for certain devices, as well as individually choose which devices will be allowed to use the network.
Also, this service offers you to set more complex passwords for the router, thus protecting it from unwanted connections. If you think that too many of your home devices are connected to Wi-Fi by default, you can adjust their list in the app.
Some devices, even while sleeping or out of use, may have access to the Internet, constantly updating any app or network settings. Even parents can use the WiFi Blocker to adjust their children's online time.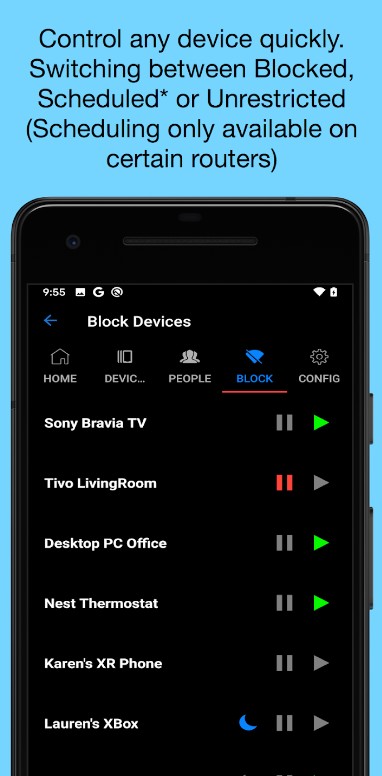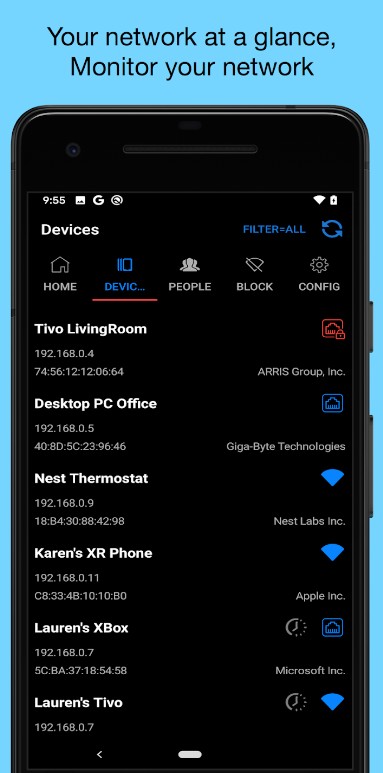 WiFi Blocker – Router Admin Setup
Administering a router only sounds difficult. In fact, everything is much simpler, especially when using Block WiFi application. It will show you all the information about the current state of the network, the connected devices and more extensive data about each of them.
You can manually lock any strange device and permanently deny access without your permission. Block WiFi provides all the settings available to the access point administrator in your smartphone in one application.
Sometimes setting up Wi-Fi without using your computer can be difficult. This is why most users have never even done it – even from a laptop, the process can be confusing and complicated.
Block WiFi will come to your aid by helping you make some changes to your settings, organize access, and more. Your username and password can be found in a special database provided by this application. That's how you'll be able to change your default password to a more complex one that's not easy to find.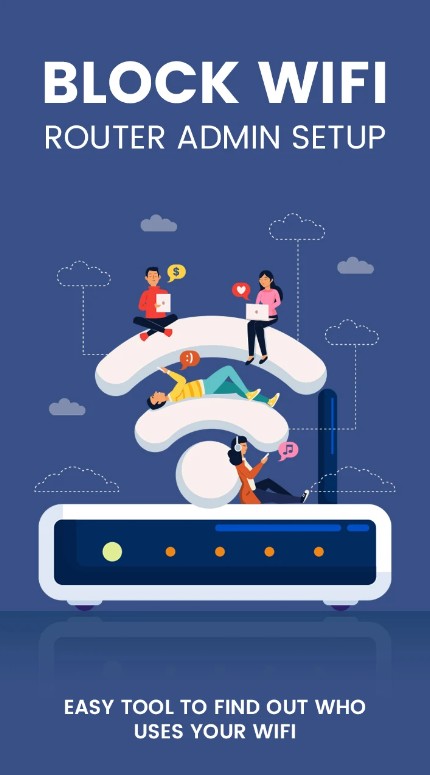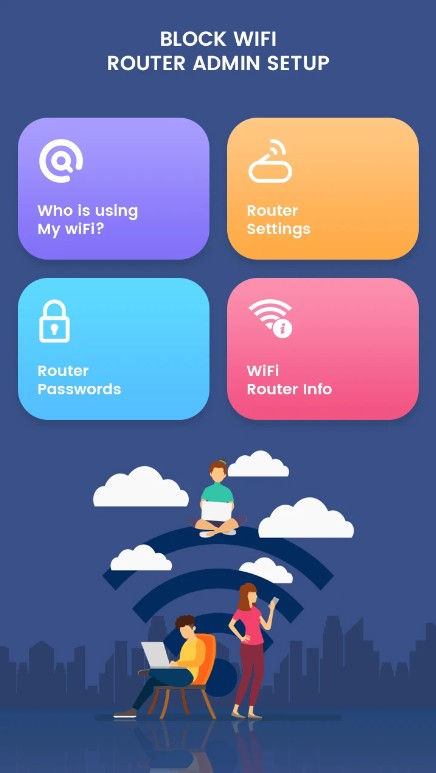 WiFi Scanner & Analyzer – Detect Who Use My WiFi
Users who are encountering the router settings for the first time do not need a complex interface or extensive functionality at all. If you are looking for something simple and clear, you can use WiFi Scanner & Analyzer.
This application will show you who actually uses your Wi-Fi in just one click on the screen. You'll also see what speed you're actually using and you can increase it a little bit (if it's possible at your rate).
WiFi Scanner & Analyzer even has a special user guide that will be your step-by-step guide during the checks. You'll need to connect to your home WiFi network and then everything will be clear even intuitively.
When scanning a WiFi Scanner & Analyzer, it provides a list of devices with their characteristics that are currently on the network. It may even be your home devices that are actively using the network in the background. It is worth learning this to improve your own Internet connection.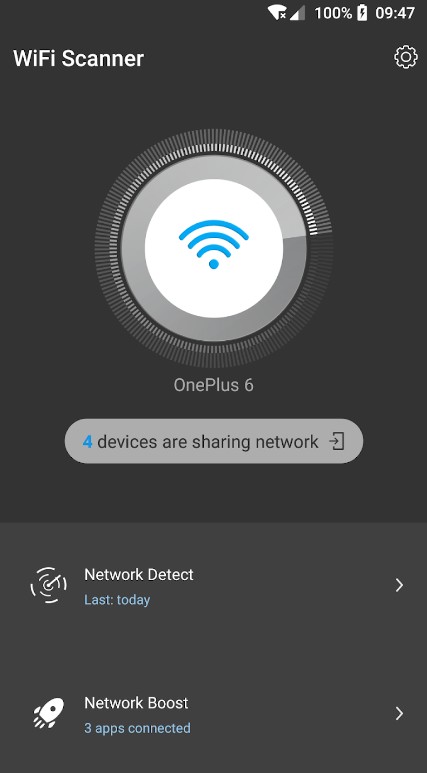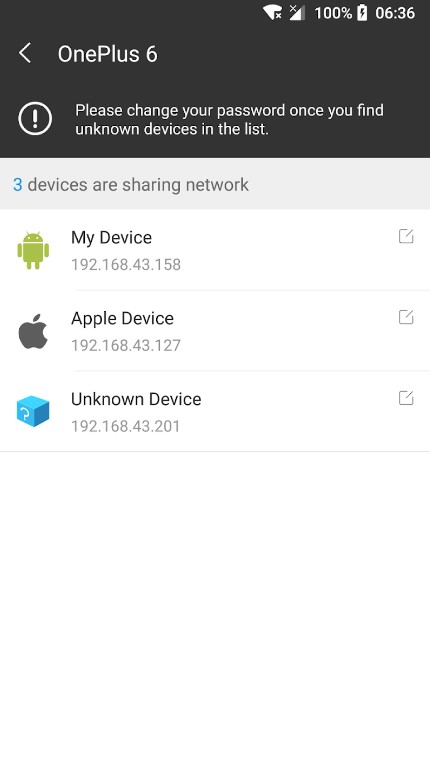 You may also like: 9 Best WiFi Analyzer Apps for Android & iOS
Who Steals My WiFi?
We've already told you about apps that are designed to fight Internet thieves. If you've thought about someone in your neighborhood being able to use your personal Wi-Fi, then Who Steals My WiFi? will help you find out if this is really true.
With the app, you will block unscrupulous people who steal your Internet speed, of course, assuming they really exist.
Who Steals My WiFi? offers to view details of every device currently connected to WiFi. This way you can determine whether it is your home device – for example, a tablet or laptop.
Sometimes even TVs use Wi-Fi in the background, and you may not even know it. Also Who Steals My WiFi? displays all the information about your router, including connection data, speed, and so on. Your smartphone is automatically detected as approved for connection, so you don't have to look for it in the lists after the analysis.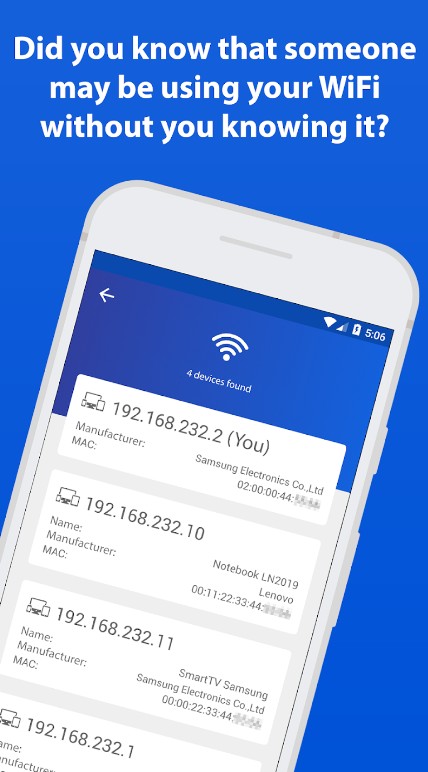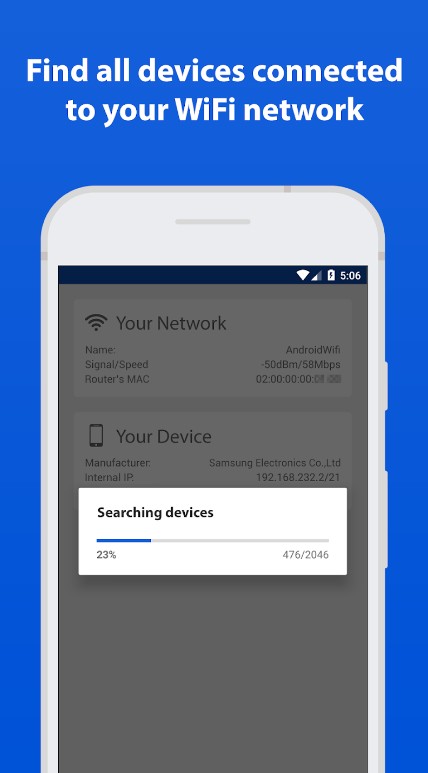 All Router Admin – Setup WiFi Password
No way to turn on your laptop or computer to deal with some problems on your router? In that case, you may no longer be able to use them if you need to work with Wi-FI.
In the All Router Admin app, you get access to all the settings on your home router and can manage them from your smartphone. The application is an excellent and convenient tool for setting up and fixing problems, especially if you are using a mobile phone only.
All Router Admin will help you analyze and understand what is really a low-speed problem or multiple users connecting at once. You will be able to check your default gateway in a few seconds, block unfamiliar users, and change your password.
By the way, All Router Admin offers you a handy parental control feature. With its help, you can adjust the time of access to the network, as well as limit the list of sites available for visit and use.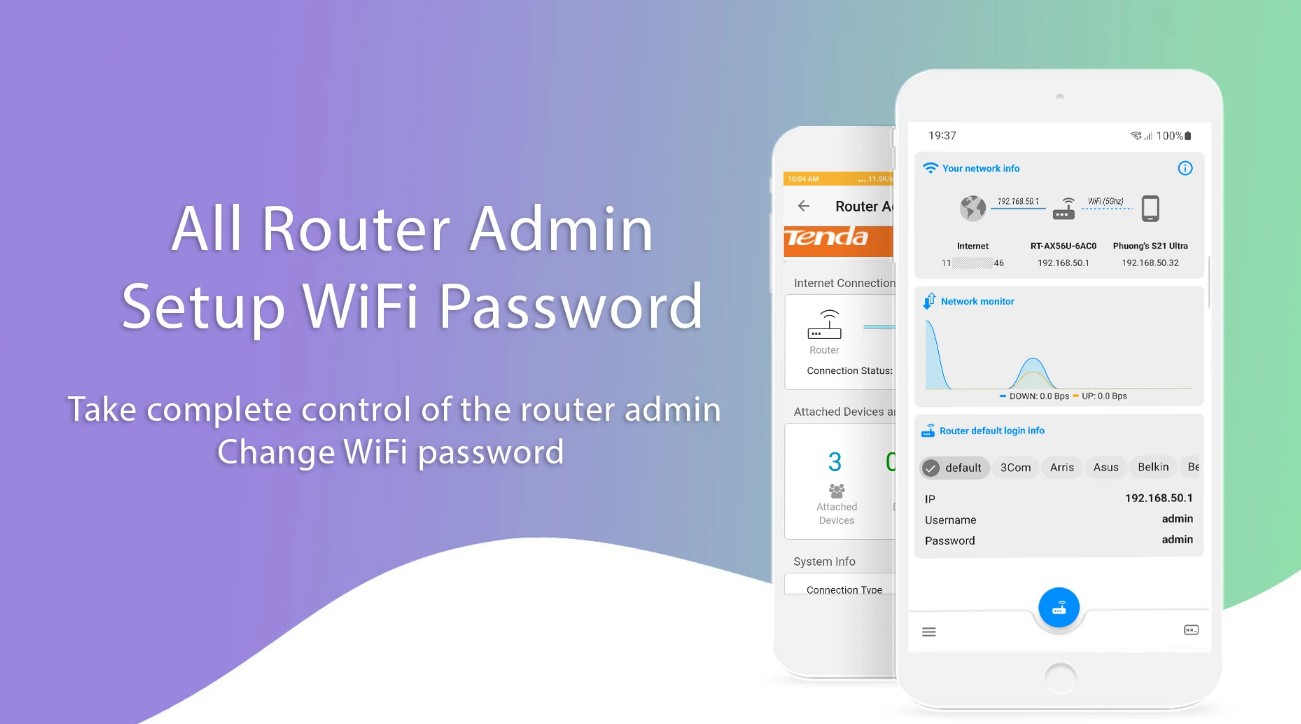 NetGuard – no-root firewall
NetGuard's primary function is to allow users to block internet access for individual apps, granting them the ability to control which apps can connect to the internet and when.
NetGuard offers a clean and intuitive interface, allowing users to quickly navigate through the app and manage app connections effortlessly.
As for drawbacks, to utilize its full functionality, users need to have a rooted device, which may not be an option for all users. Additionally, some users have reported issues with certain apps not functioning properly when their internet access is blocked, although these instances are relatively rare.
NetGuard remains a highly useful app for those seeking greater control over their device's internet access and privacy. With its ability to block app connections, prevent data overages, and enhance security, NetGuard empowers users to take charge of their online experience and protect their privacy in an increasingly connected world.
In conclusion, NetGuard offers a powerful solution for managing app connections and protecting your privacy on Android devices.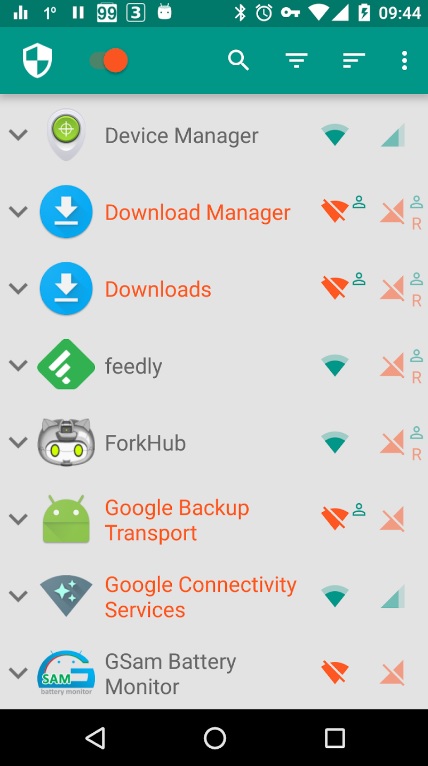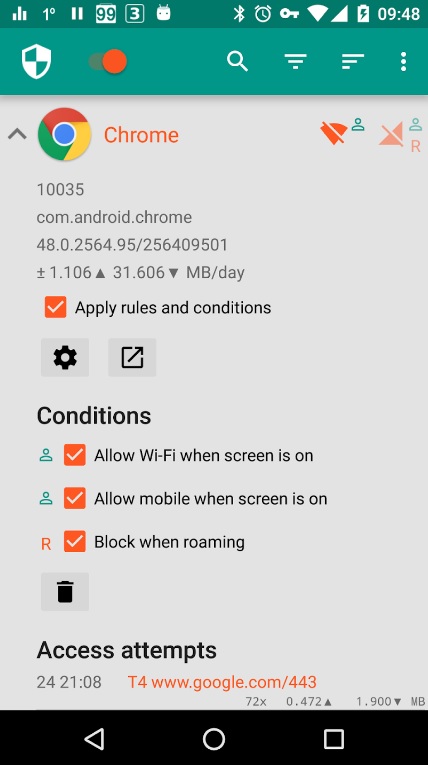 Wifi Inspector
WiFi Inspector is an app for Android users looking to enhance the security and privacy of their Wi-Fi networks. With its features and user-friendly interface, this app provides valuable insights and tools to protect against unauthorized access and potential threats.
One of the primary functions of WiFi Inspector is providing detailed information about connected devices, including IP and MAC addresses, as well as the device manufacturer.
The app's device recognition capability categorizes connected devices, making it easy to distinguish between authorized and unauthorized users.
Also, WiFi Inspector assesses signal strength, network speed, and channel interference, enabling you to optimize your Wi-Fi settings for better performance and reliability.
However, the accuracy of device recognition and intruder detection can vary based on network complexity. Occasionally, updates and bug fixes further enhance the app's reliability and functionality.
In conclusion, WiFi Inspector is a must-have app for anyone concerned about Wi-Fi network security. By using WiFi Inspector, you can bolster your network's protection, ensuring a safer and more secure online experience.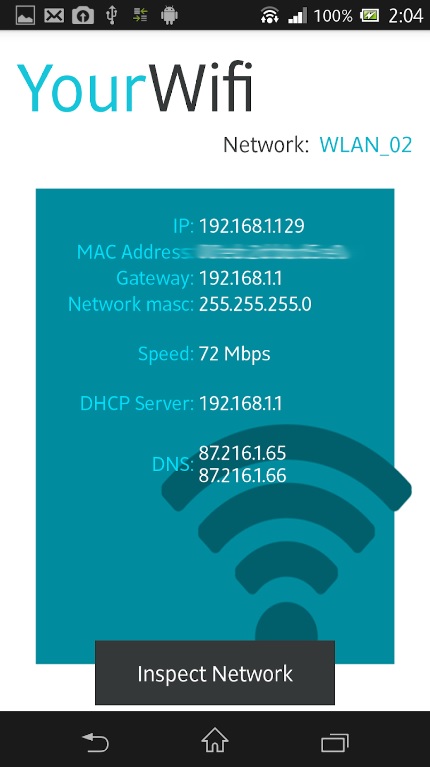 NETGEAR Orbi – WiFi System App
We think that from the name you could also understand that NETGEAR Orbi is a narrow application and works only with certain routers.
The application has full computer control functionality, which gives you the freedom of web surfing. You can control your home Wi-Fi network from anywhere, as well as access restrictions and settings wherever you are.
For guests or casual users, you can set up a separate secure network that has nothing to do with your data. This way no one can get any information about your accounts or browser history.
If necessary, NETGEAR Orbi can help you suspend your shared connection by adjusting your network time. Parental control is, of course, also present. It not only limits network time but also provides enhanced cybersecurity for relatively unwanted sites.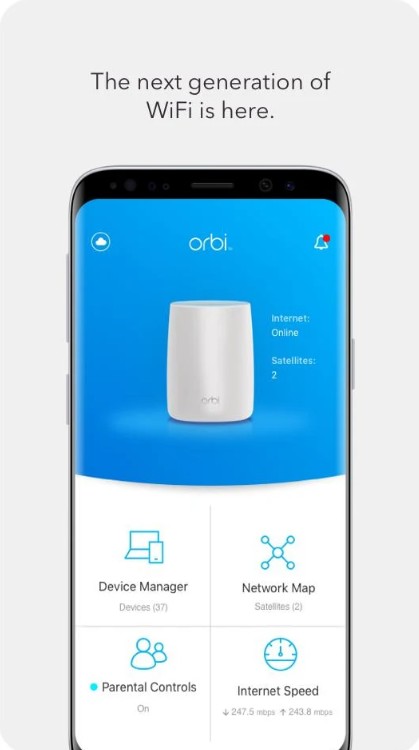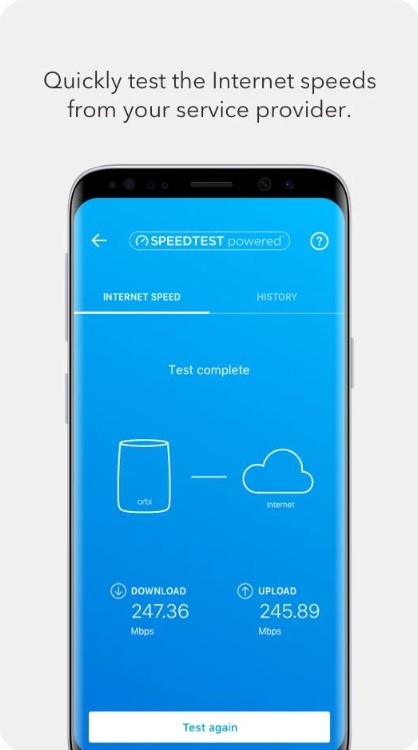 Pixel Wifi Blocker
If you are thinking about doing a complete analysis of your Wi-Fi router, you can do so with the Pixel Wifi Blocker. The application allows you not only to examine the entire system from the inside but also to find out more deeply and more extensively who is actually using the network.
After in-depth analysis and scanning, the Pixel Wifi Blocker will provide you with a list of connected devices that you can lock with a single click. In this way, you will deny attackers or just unknown people access.
To use the Pixel Wifi Blocker, you will need root rights, which can confuse some people. In doing so, the application will give you all the information you need about the router and how it works.
In addition to basic data, you can also turn off the Internet or some users directly from your smartphone, as well as identify unwanted guests. Scanning is completely free and takes minimal time.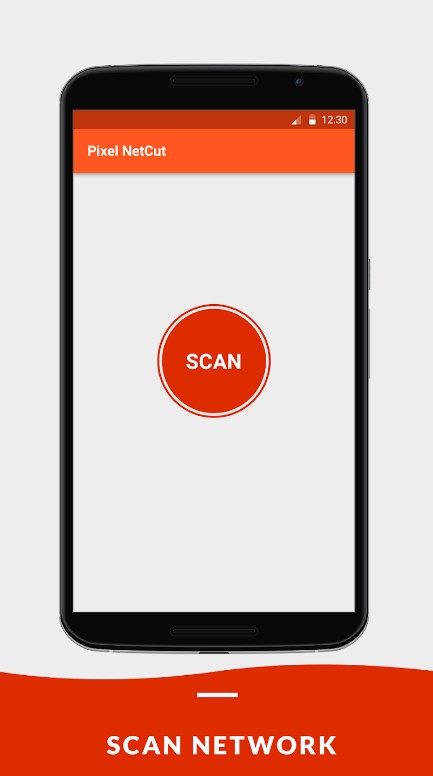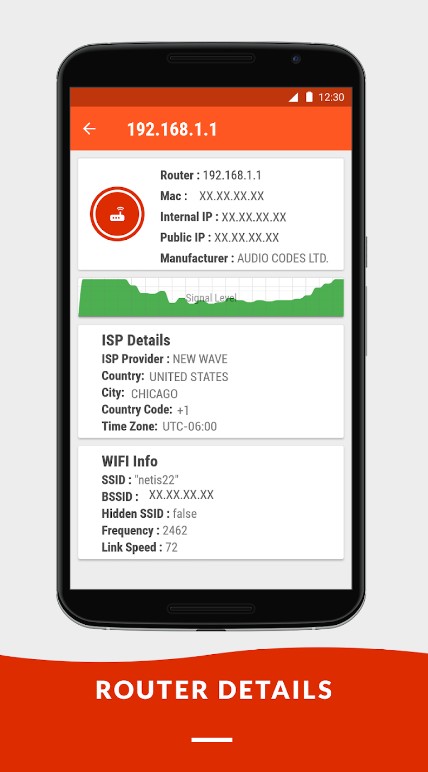 You may also like: 15 Free wifi texting apps for Android & iOS
WiFi KiLL Pro – WiFi Analyzer
This Wi-Fi analyzer app is designed to provide users with detailed information and analysis of Wi-Fi networks. Ithelps users identify network issues, optimize their Wi-Fi performance, and gain insights into the devices connected to their network.
The benefits of a Wi-Fi analyzer app lie in its ability to improve network performance, troubleshoot connectivity problems, and ensure the security of your Wi-Fi network. With the app's features, users can detect and resolve interference issues, select the best Wi-Fi channel for their network, and identify potential security vulnerabilities.
However, some apps may require root access to access certain advanced features, which can limit compatibility with certain devices or require additional steps to enable root access. Additionally, the accuracy and reliability of the app's measurements and analysis can vary depending on the device and environmental factors.
In conclusion, a Wi-Fi analyzer app like WiFiKill Pro – WiFi Analyzer can be a useful tool for optimizing and securing your Wi-Fi network.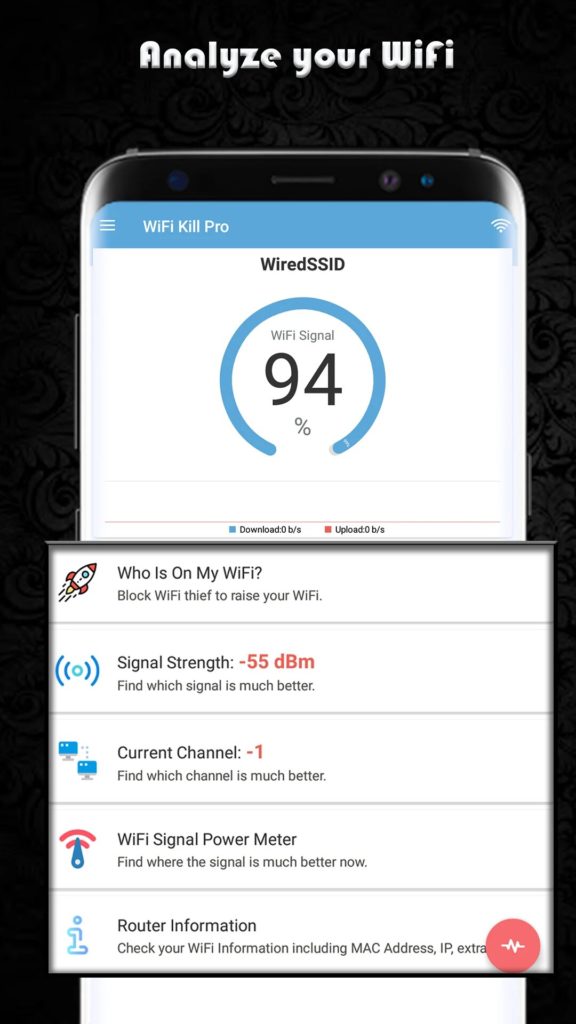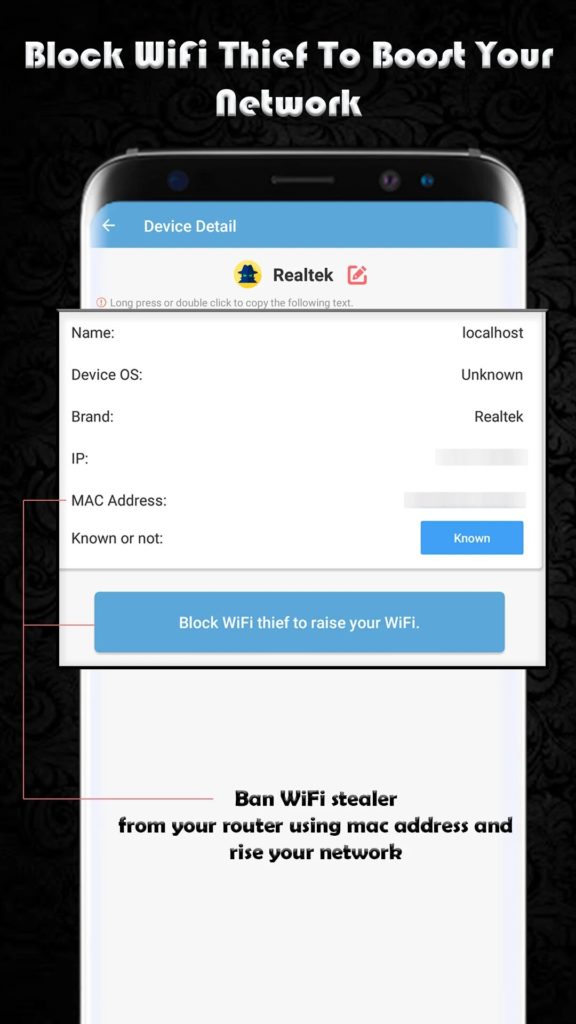 You may have previously used a computer for such purposes and accessed the special services of your router or ISP. Now not all people actively use laptops and computers.
In this case, the most convenient and acceptable option is to install a special application on your smartphone. Wi-Fi Blockers will help get rid of unwanted users, as well as prevent theft of your data.
Checking the network will help identify the sources of such problems as slow Internet, missing connection, and others. With some apps, you can even change your password regularly or apply other security measures. Hopefully, our article has helped you and now you can easily check all users on your home network.