Have you ever tried coloring to relax or get rid of stress? Then you know how powerful and helpful it might be.
By the way, if you are interested in painting, try 11 Free Paint By Number Apps & Websites For Adults.
In this article, we have collected the best applications where you can use your imagination and add colors to pictures! All the apps are free of charge, so the only thing you need to do is to download it.
Color Therapy Coloring Number
If you were looking for an anti-stress tool, Color Therapy might be a brilliant option. It provides you with a big set of pictures to color. There are hundreds of them.
However, this is not about coloring only. Let's see what else you can find in the app:
Become a part of

a vast community of people

who are keen on coloring. You can communicate and share your work, giving motivation and inspiration to others.

Check the impressive

library of pictures

to color. All of them are divided into topics so that you could easily find what you want.

Use

brushes and pencils

. They draw and color just like in real life.

Add various effects. If you want to make your coloring image more vivid and bright, make sure you turn these effects on.
Listen to relaxing music when coloring the image. The best thing about it is that you don't need to use an external application, such as Spotify.
This coloring app is free with in-app purchases. If you want to try all the options, you can go for a free trial.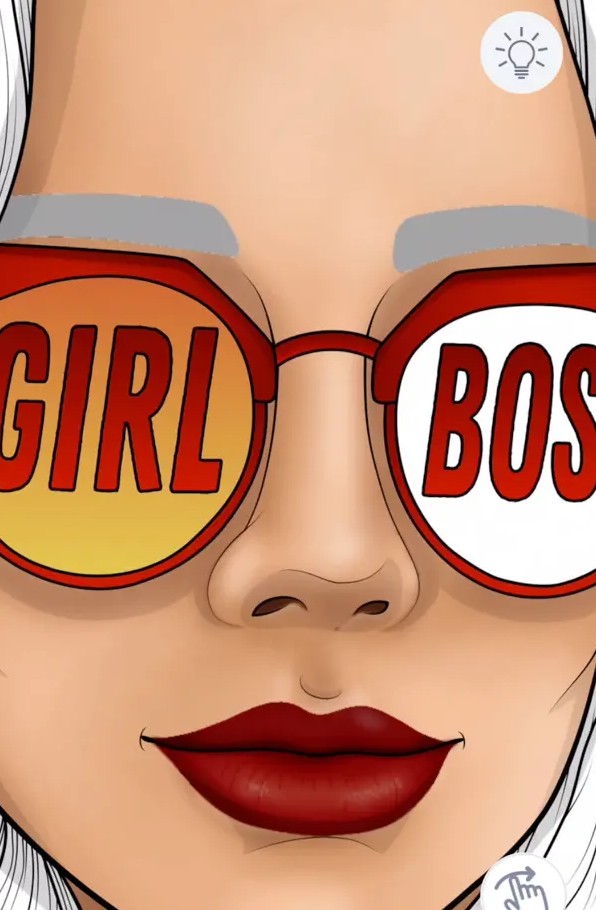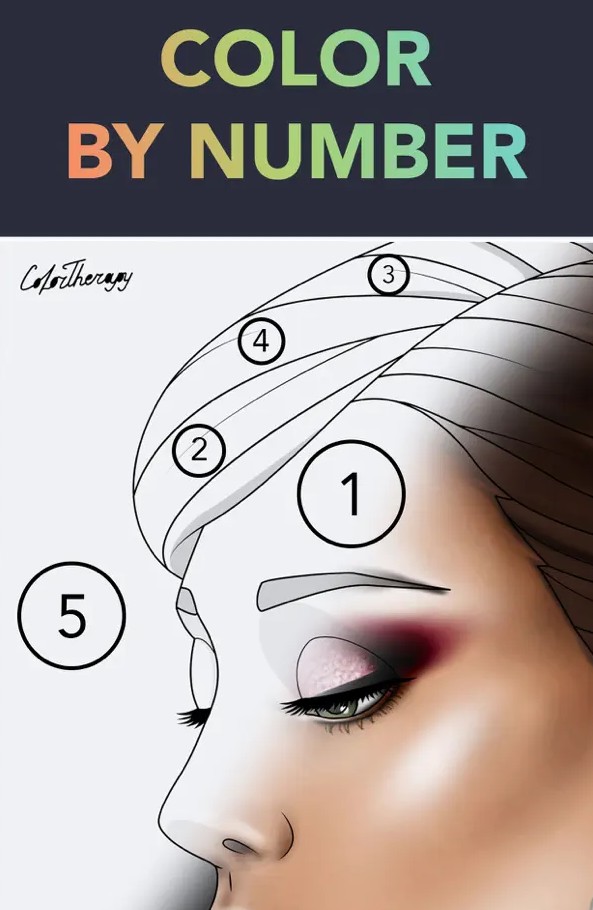 You may also like: 11 Best CAD Drawing Apps for Android & iOS
Adult Coloring Book – Pigment
If you are an adult, and you would like to reduce stress, then Adult Coloring Book is a good app to try.
It has a simple interface and an impressive set of tools to color your pictures. Let's take a closer look at the options you will see:
Explore over

6 thousand glorious images

. There are pictures of people, plants, and animals, as well as abstract images. Choose what you like and start coloring!

Check the best

pencils, brushes, and markers

. This allows you to color the picture and make it look realistic and bright.

Discover

a big library of images

to color. They are already waiting for you to open them. However, you can also import your pictures by uploading them manually.

Open the Pigment Gallery

and get motivation. You will see a big set of ready artwork.
The app might need about 200 MB to function well.
All the functions we have reviewed are available for free. If you would like to try the premium ones, you can take a 7-day trial and see if you need them.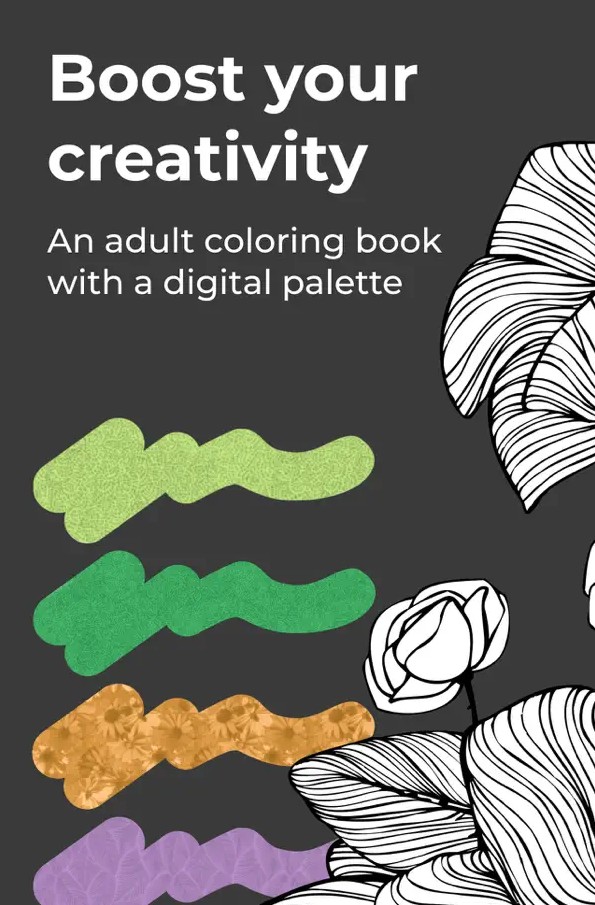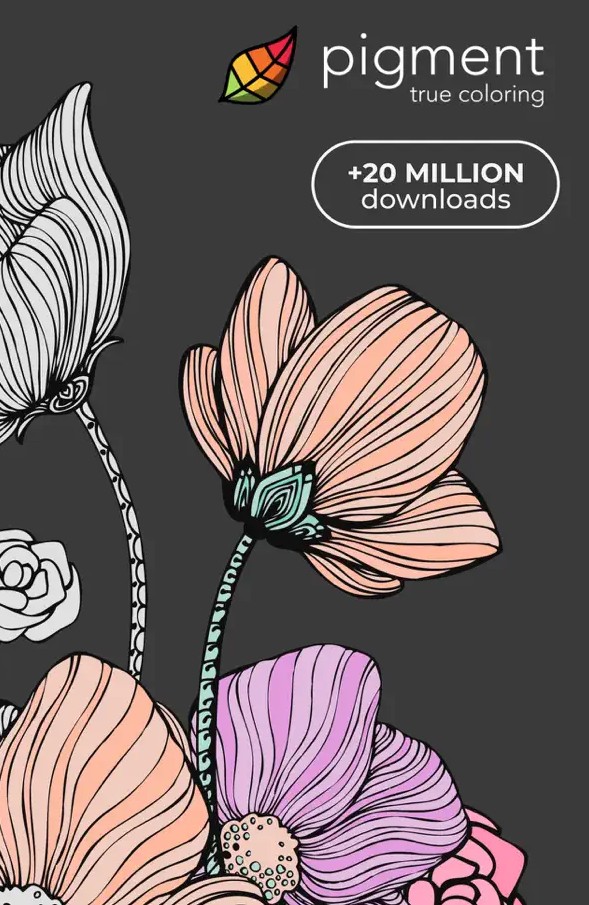 Recolor – Adult Coloring Book
If you are an adult and you would like to relax and keep calm, coloring is the best choice. Try Recolor – it has a big set of coloring tools and an impressive number of images.
Recolor is famous for its simple design and a big community. However, this isn't the only thing you will explore. Here are some others:
Discover over 5000 images. There are plenty of pictures to choose from, pick the one that appeals to you and start relaxing.
Use stunning effects that will bring life to your picture. There are over 80 of them! Even if you have no experience in art, effects will always save your painting.
New images are added all the time, 4 per day. You won't feel bored and never run out of images.
Join a huge community of art lovers! You can always ask for advice or get motivation and support.
Recolor has a high rating and almost no bugs. However, if you use the free version with basic options, you will have to put up with ads.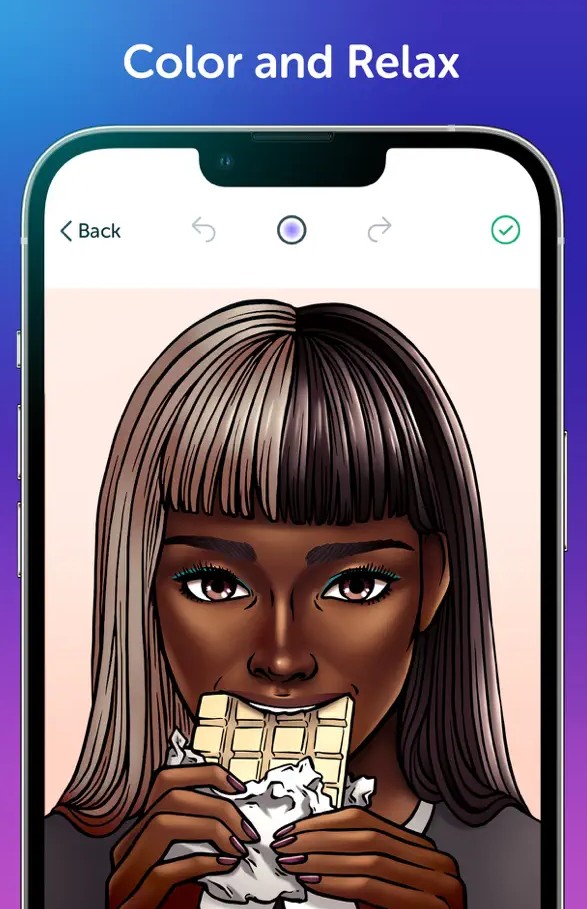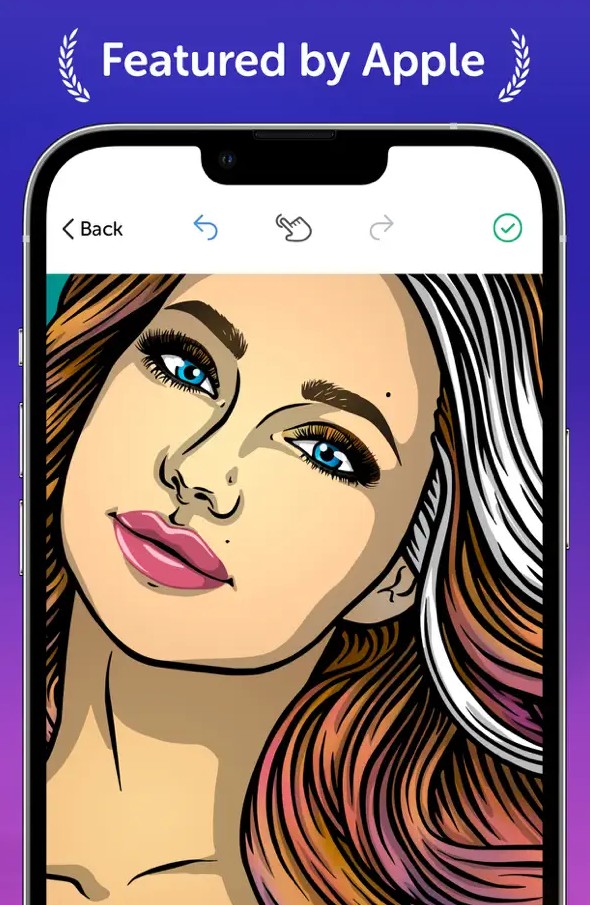 Lake: Coloring Books & Journal
This app is a bit different from the others you see in this article. First of all, professional artists created it. However, it doesn't mean that usual people can't enjoy it – your experience will be great even if you have no experience in drawing or coloring images.
Another cool thing is that the app can work offline, allowing you to relax and color wherever you are. Here is that you can do in Lake:
Explore over 80 various coloring books and images. There is a lot to choose from – color animals, people, landscapes.
New pictures are added every day. You will never get bored, because about 10 pictures appear in the app daily.
Work with your picture effectively – rotate it, zoom in and out. It will allow you to color even the smallest details.
Lake can synchronize with iCloud. Thus, you can upload pictures from this service.
Explore an amazing history palette – it means the app memorizes the brushes and colors you used before.
Enjoy relaxing ASMR sounds. It makes your coloring experience much better and more realistic.
All the options we have listed here are free of charge. If you want to expand the options, go for a free week trial.
The only disadvantage is that Lake might need more tools. This is especially important for professional artists.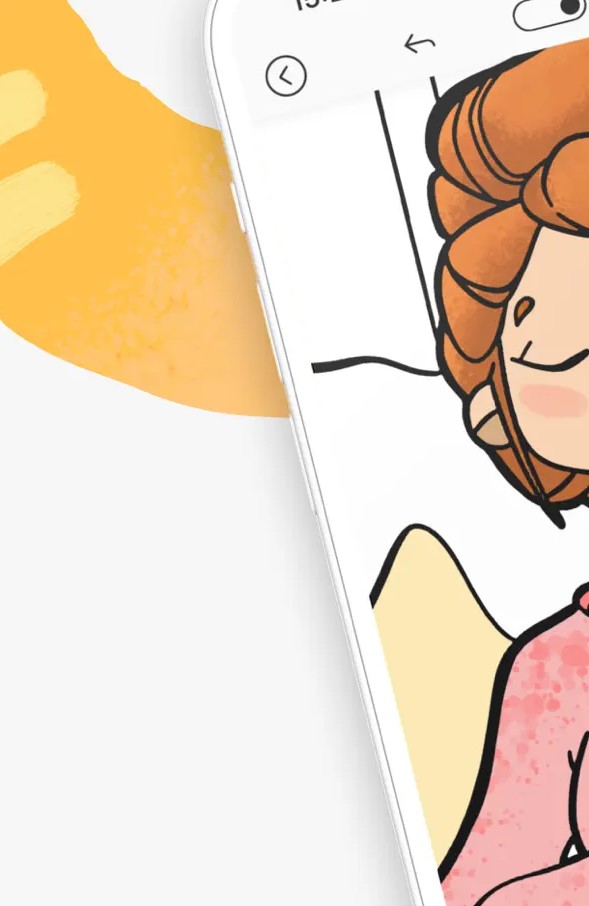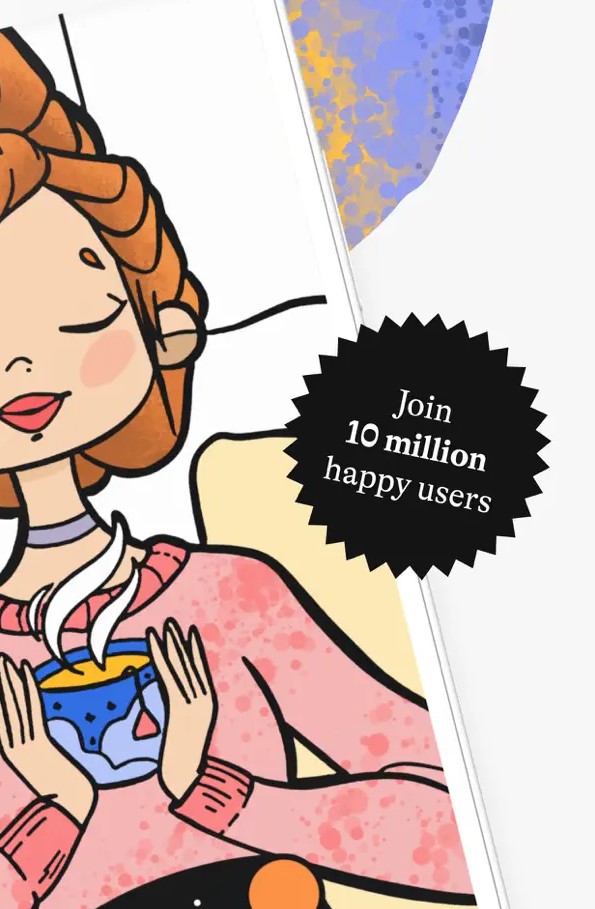 You may also like: 9 Best Mandala Drawing Apps for Android & iOS
Colorgram: Adult coloring book
Here is another perfect tool to help you reduce stress and express yourself. Meet Colorgram – a mixture of unique coloring books for adults.
It is a simple but super relaxing game for people who get tired or nervous too often.
Let's take a look at the best tools you can explore in Colorgram:
Choose from

2500 stunning pictures

. They are numerous and different from each other. If you are a beginner, we recommend starting with a simple image with big details. It will be easier to color it.

Try

flat and gradient colors

. This will help if you want to make your picture vivid.

Create

custom pallets

. This will help you if you tend to use the same tools, such as pencils and colors.

Join an amazing community

of people who equally love relaxation and art.
The app needs about 180 MB to operate well.
Colorgram will collect some data about you, such as your location, contacts, and other details that could be used for identification. All the data will be linked to you.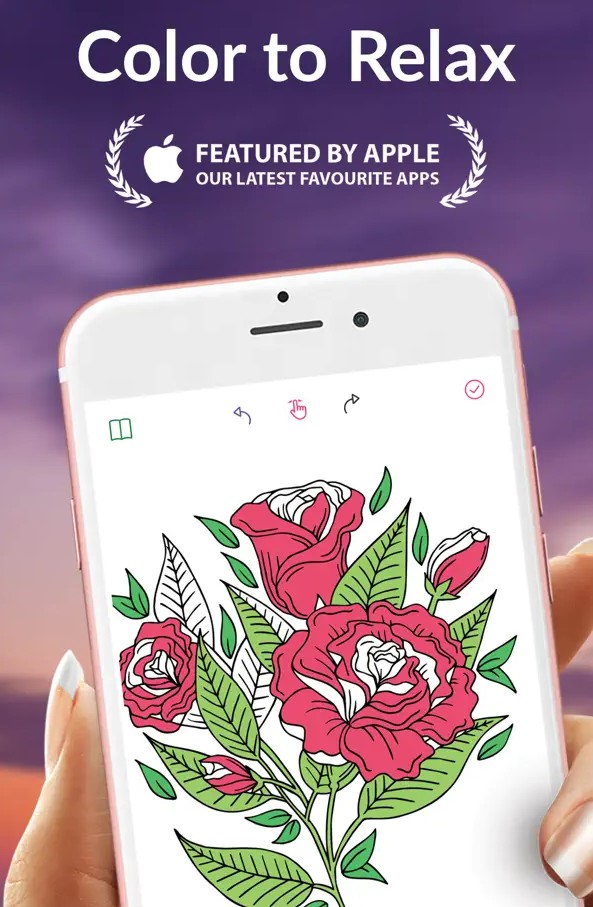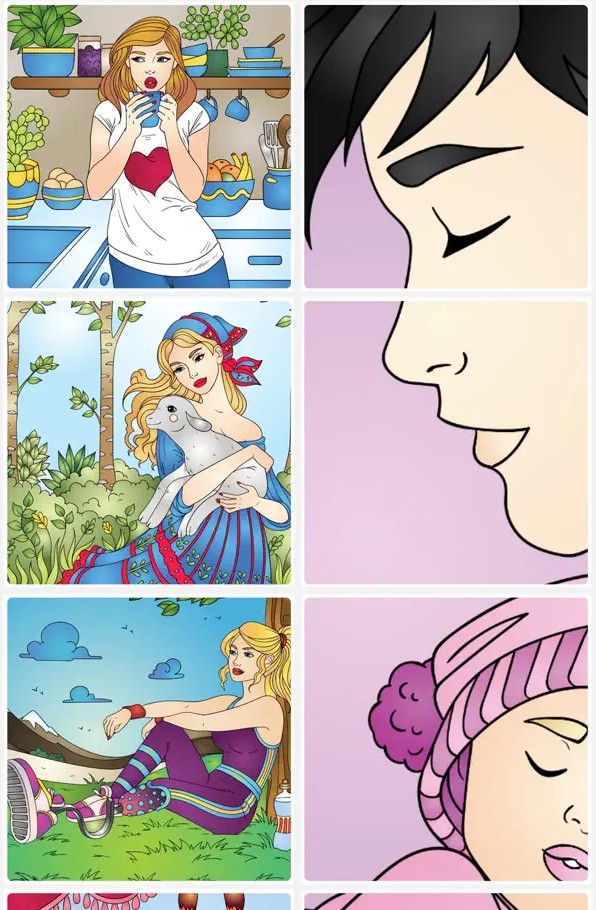 Colorfy: Coloring Book Games
This is the ultimate coloring book games app that promises to relax you and let to develop your creativity.
It's a perfect stress-reliever and a way to find tranquility in the midst of a busy day. Engaging in coloring activities has been known to reduce anxiety, enhance focus, and promote mindfulness.
Main features:
Vast collection of coloring pages
Disney characters
Various artistic tools
Color palettes
The app's user-friendly interface and vast collection of colors and tools make it incredibly easy to create stunning masterpieces. You can experiment with different color combinations, gradients, and shades to achieve the perfect look.
Overall, I think this coloring app is fairly decent and helpful for relieving stress.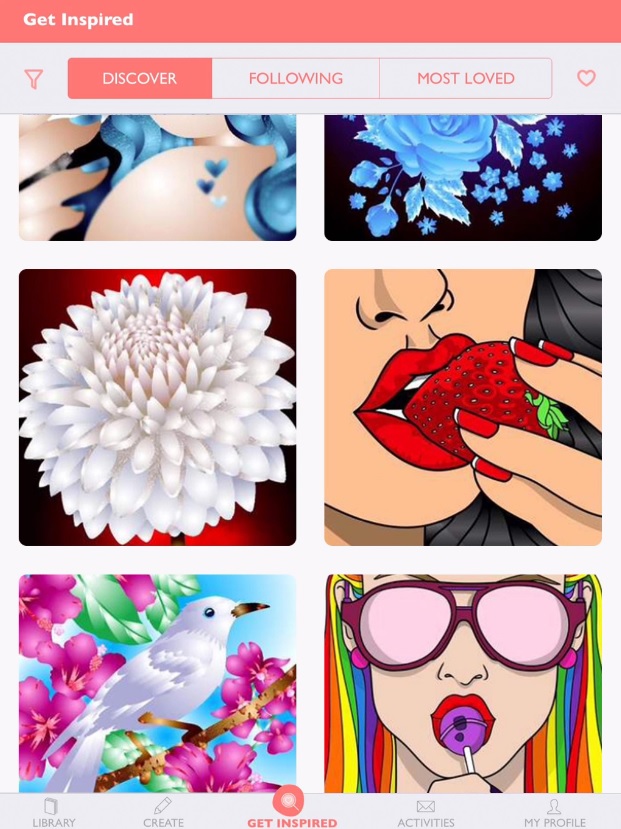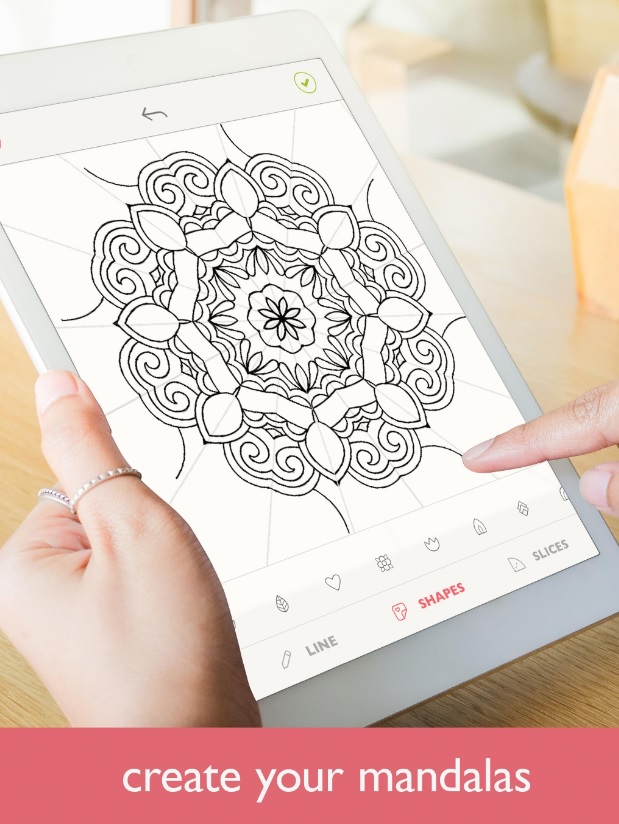 Disney Coloring World
From classic Disney princesses like Belle and Jasmine to lovable characters like Olaf from Frozen and Simba from The Lion King, the app offers a diverse range of coloring options that cater to every Disney enthusiast's taste.
Main features:
Creative tools (brushes and pencils)
Save and share
Daily challenges
Unlockable content
Also, you have a rich palette of colors and various artistic tools at your disposal, so you get the freedom to create masterpieces worthy of your favorite Disney tales.
Finally, I recommend this coloring app as it suits both children and adults who really like art.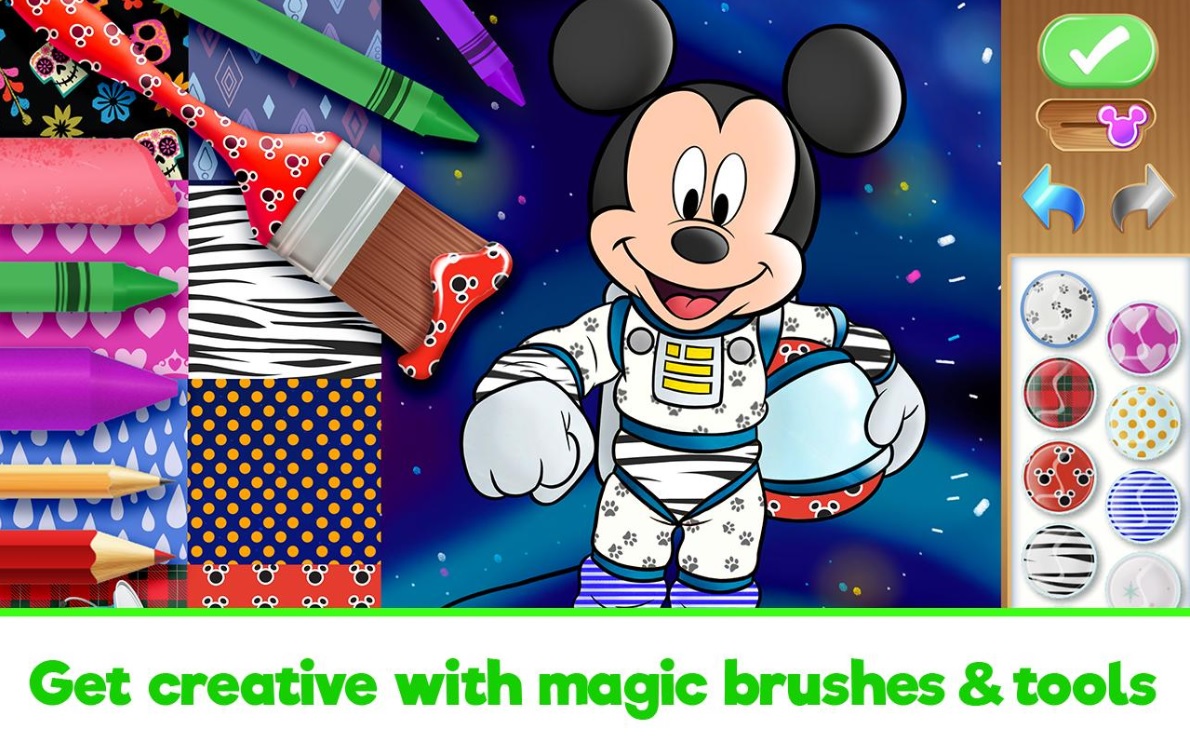 Colorest – Coloring, Drawing
If you don't want to color pictures, and you would like to draw as well, then Colorest is what you need. It has a full set of options that will help you express yourself.
Now we can take a look at the best features provided by Colorest:
Check big sets of pencils. It will allow you to find almost any color, and therefore, make your pictures realistic.
If you are tired of coloring but still want to finish the work, try auto-coloring. You can choose the area you'd like to color and everything will be done instead of you. Sounds simple, doesn't it?
When you struggle to choose the color, go for a rainbow pencil. It has multiple colors in one place.
Add gradients. If you feel the picture looks too plain and simple, make sure you try gradient blending.
The app will remember every step you made. It will be helpful if you would like to repeat your coloring once again.
Save your result and see what other people do. To view other people's works, go to the virtual gallery.
The options we have described here are free. There are also about 10 premium features.
Download Colorest on the App Store and start relaxing!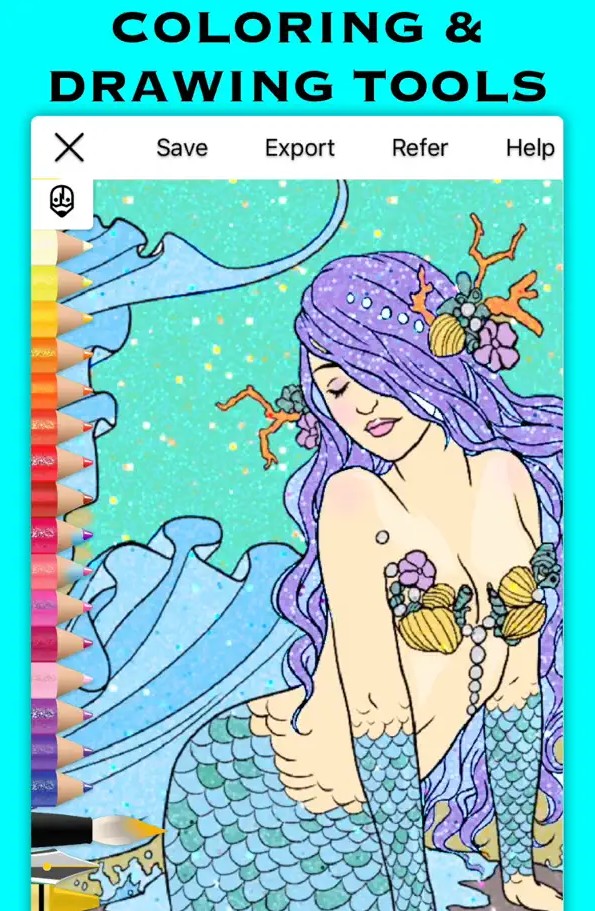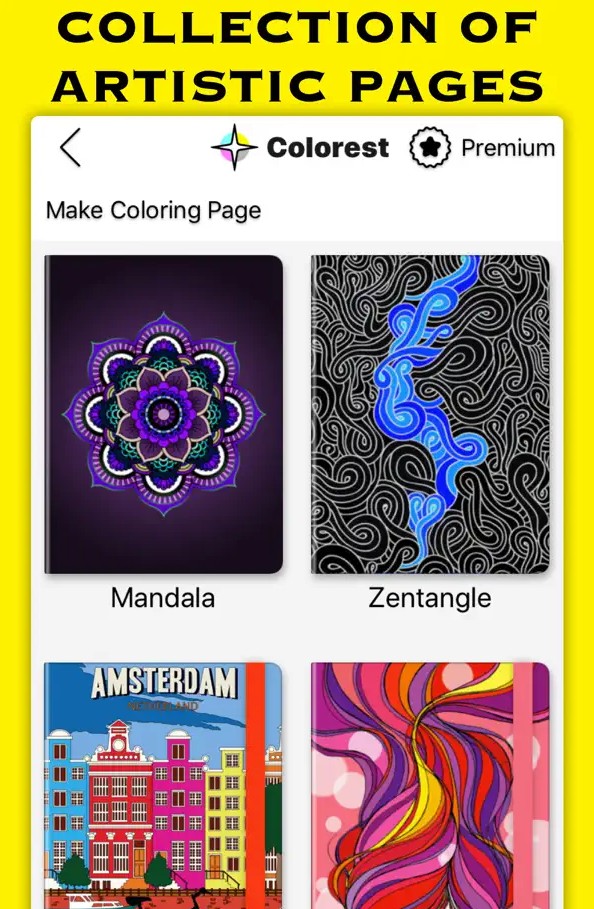 You can also check: 8 Best Drawing Contest Apps for Android & iOS
AntiStress Adult Coloring Book
It's high time you started reducing stress and just relaxing! This free tool contains a big set of colors and pencils to express your feelings and create little masterpieces right on your iPad.
The app has a simple navigation so that you could focus on the process of coloring, not on the difficulties of the UI.
Here is what you can do in AntiStress Adult Coloring Book:
Create your color palette

. You can view all the colors and pick the ones you are going to use.

Choose custom palettes

. If you don't want to create a palette yourself, just try some palettes made by other people.

View the best works

. If you choose the 'Top Works' option, you will see the list of the best artists in the app, as well as their works.

When you are done with your work, feel free to save the image or share it with others.
The listed options are available at no cost. Download AntiStress Adult Coloring Book and get rid of stress.