Dancing is a cool activity for everyone, it is not only fun but also helps to keep fit. Even if you have two left feet, we bet you have thought about learning how to dance at least once. Now it is easier than ever! You may not have time or money for dancing classes but you can find many dance learning apps for any device.
You can also try your hand at new dance programs. For example, pole dance, which you can learn using these apps. 
You can learn new dance moves, get new ideas to improve your choreography, start practicing dancing for everyday fitness exercises, or just have fun. Here are the best apps for learning how to dance we found for you.
Just Dance Now
To start with, this is one of the most popular dance apps you have probably heard about. It is based on a famous video game for consoles, but now you can have fun just using this app for Android and iOS. Here you can find a large variety of dances and many different songs, and the dance library is updated very often.
Repeat after characters who are just the best at dancing and improve your skills. The choreography is very realistic, all the moves are shown as subtitles, so you can dance just right now!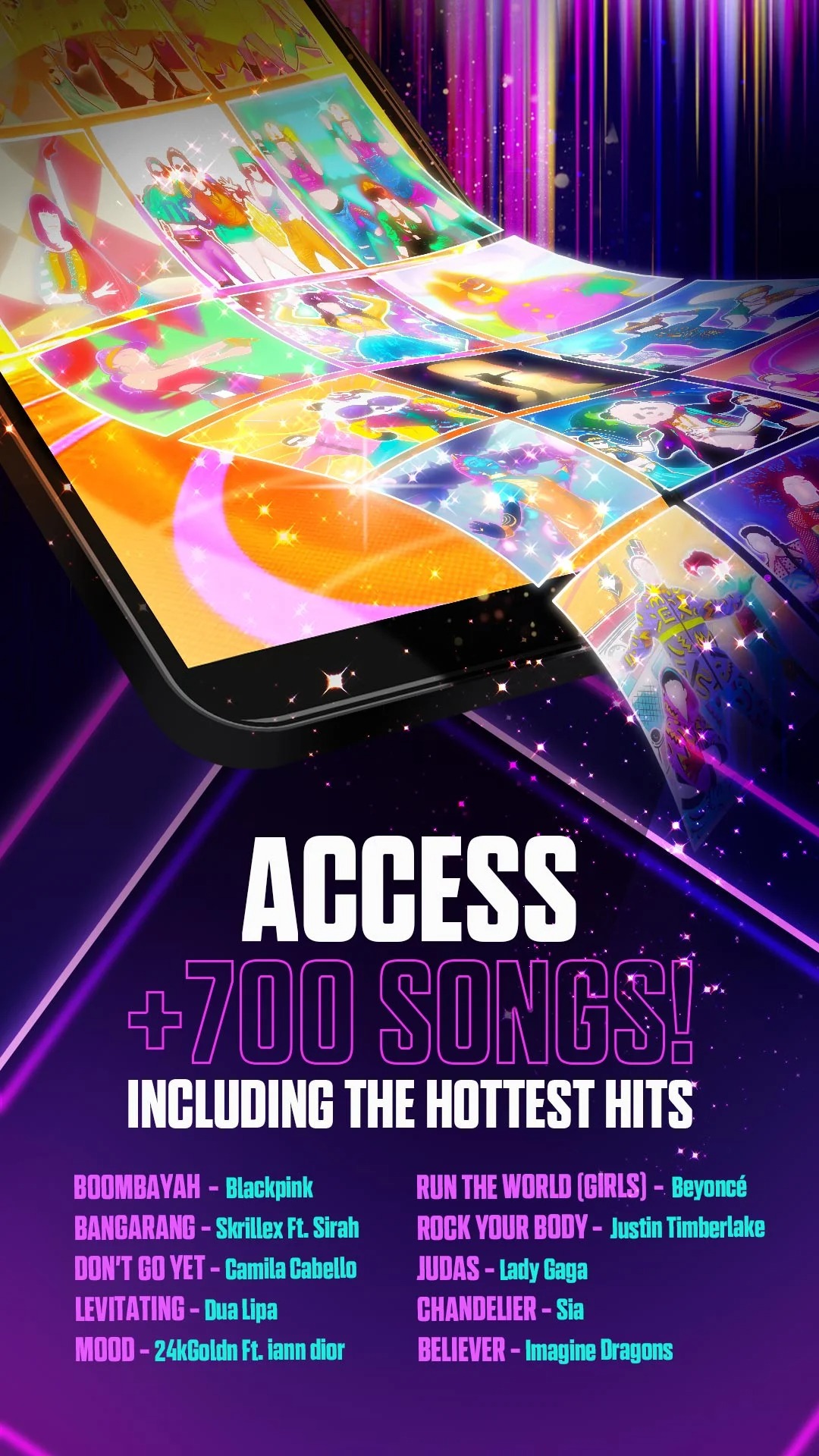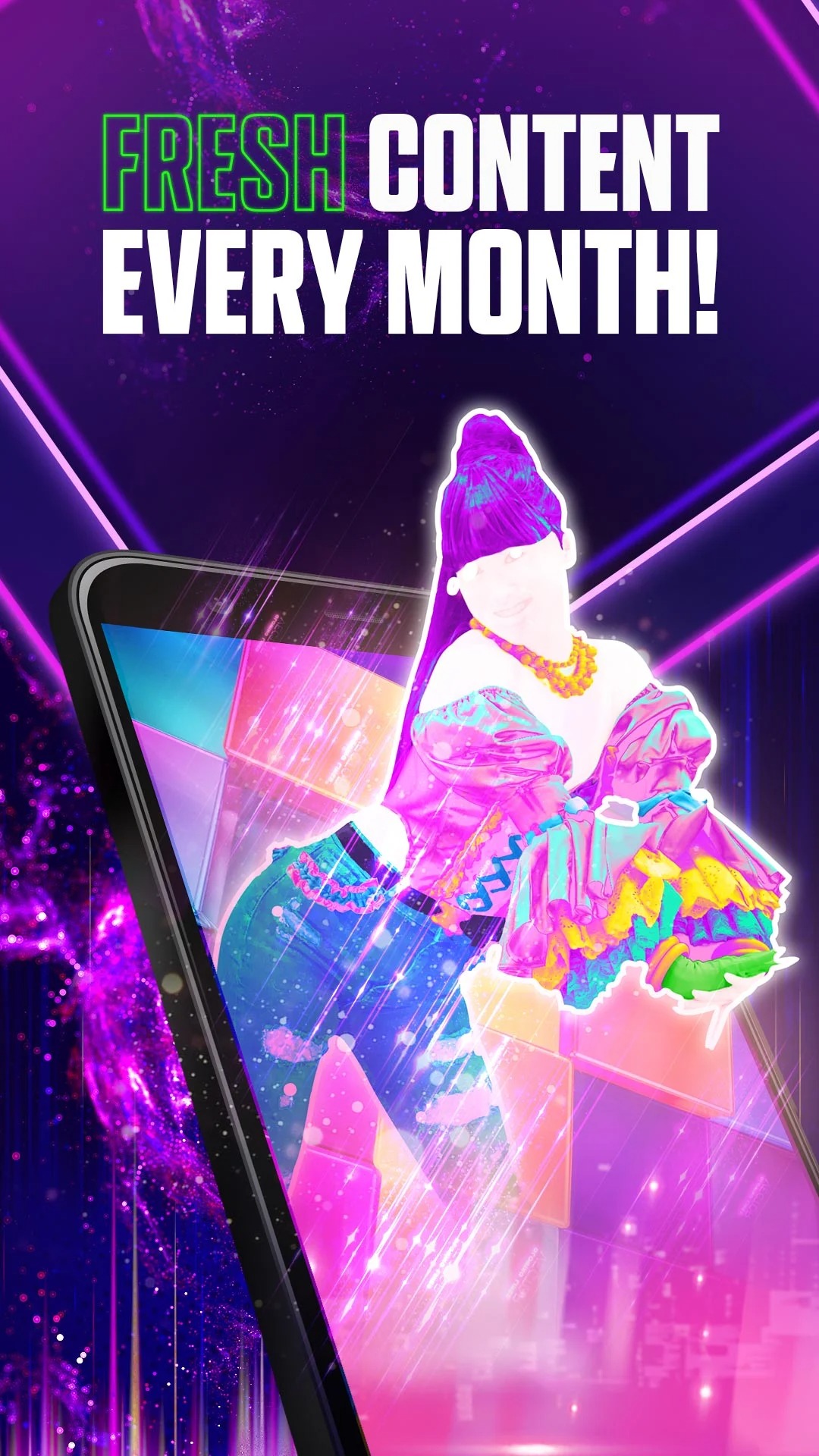 Want to know how to dance twerk? Check out this article.
STEEZY Studio – Learn To Dance
Steezy is one of the most trending apps at the moment for learning how to dance. This app is good for those who want to have a well-organized video lessons library in their pocket.
The videos are made for dancers of different levels and styles, the moves are shown from different angles: everything for effective learning in any place you go. The app is NOT free, however, it provides a 1 week free trial period.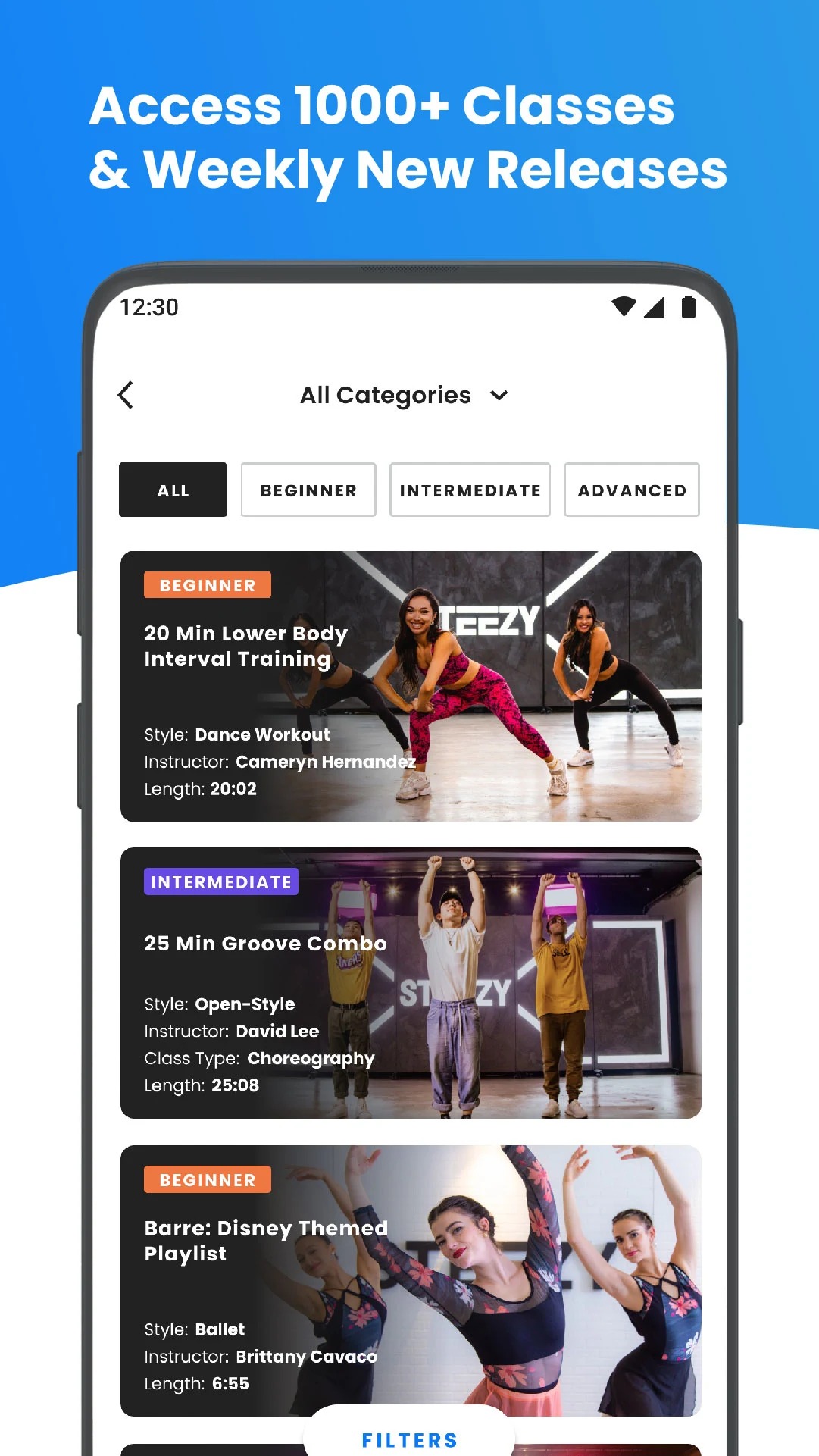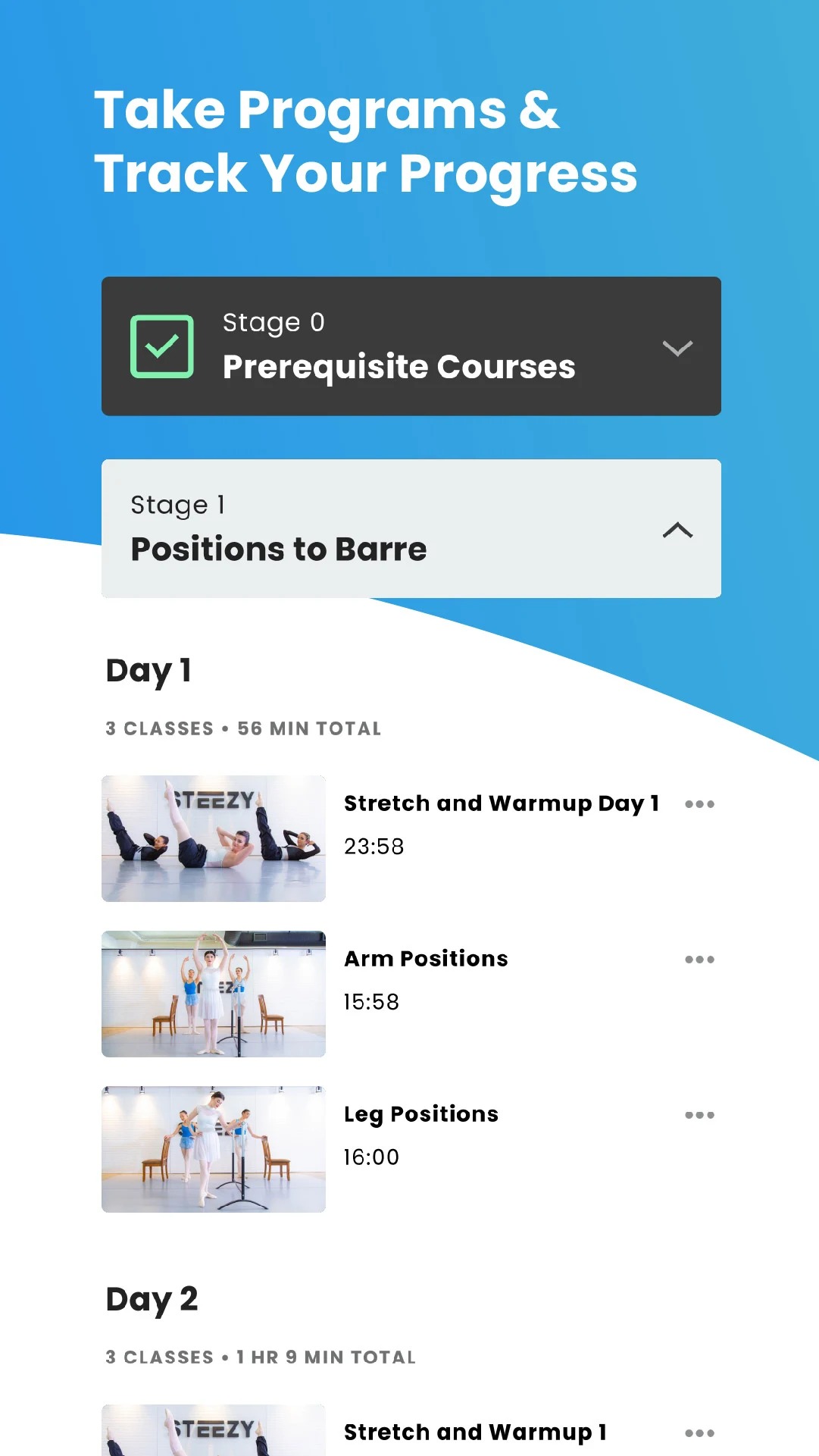 1MILLION Dance Studio
This application is an information platform, thanks to which people who are interested in or have been engaged in dance for a long time can improve their skills and try new directions.
The app has its own educational system, i.e. classes are held with a teacher. In order to get to class, you need to buy tickets and book a lesson.
These classes are online, so you can easily do dance anywhere you want. The application interface is quite complicated, but fortunately, translated into English. With the registration will have a pretty torture, but the result, judging by the reviews of users, pays off all the difficulties in excess.
The design of the application is very concise, bright and harmonious.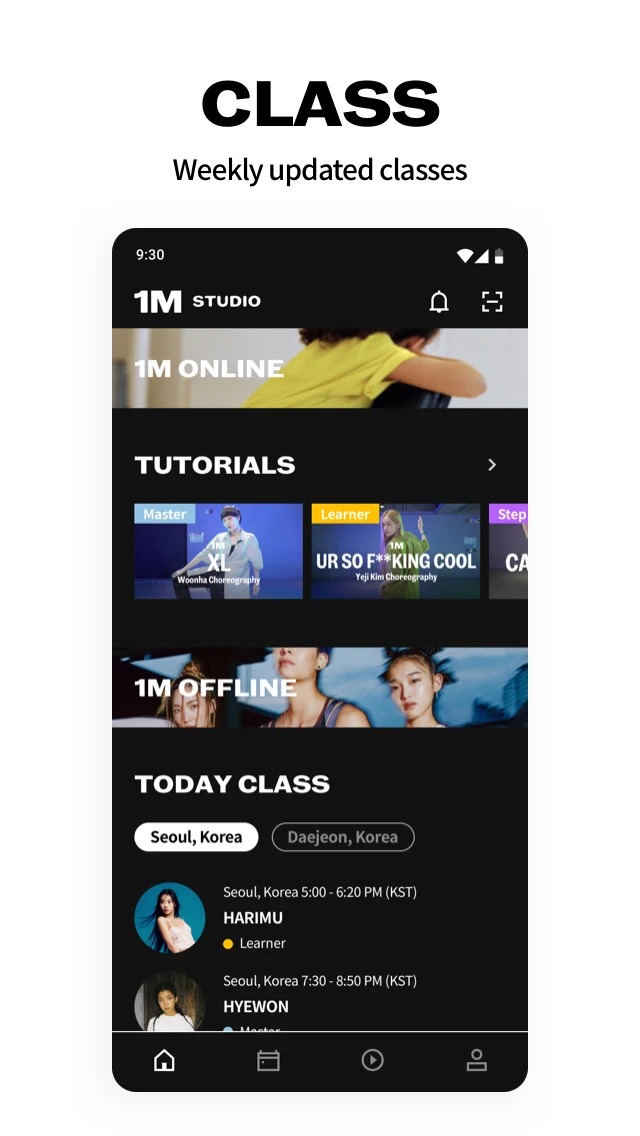 Dance Fitness with Jessica
Logically, that dancing includes intense movement which means it helps to lose weight. Moreover, by dancing you don't have to do all those boring exercises because dancing is so exciting. This is a cool app with video dance tutorials by Jessica Bass – a famous dancer who is also a mother of 2 kids, so she knows for sure how to lose weight while dancing.
As you launch the app, you can choose one of the training programs and following all the lessons. All the programs are flexible and you can switch from one to another any time you want. There are recorded workouts as well as live streaming workouts so you can feel like you're in the dance studio even if you're still at home.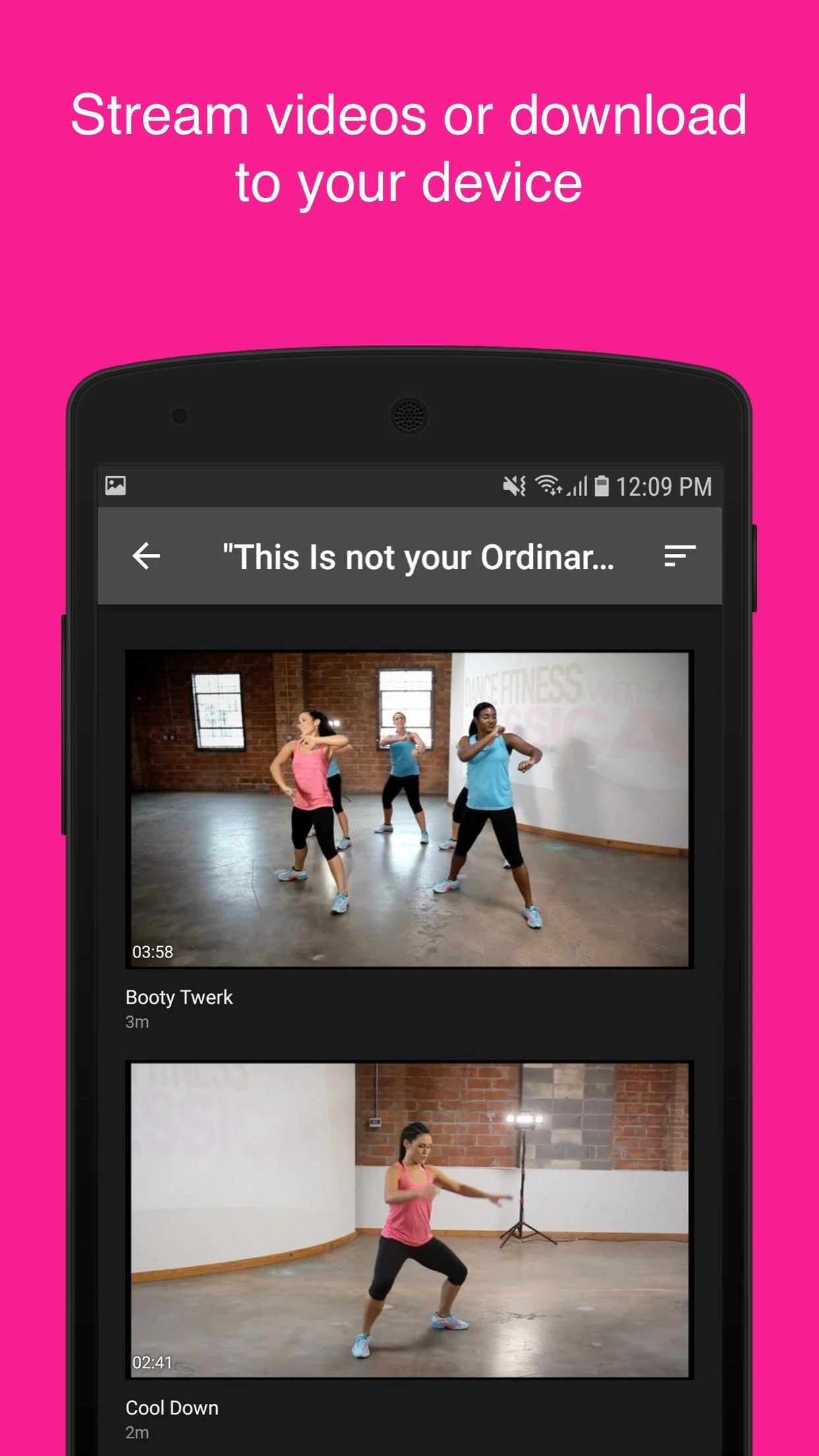 Learn Dance At Home
To learn how to dance like the professionals from the TV show, use the instructions from the Learn Dance At Home app. This unique platform will help you learn even complicated moves without stress and anxiety.
To train at the level of experienced dancers, you don't need to look for a good coach or spend time visiting a studio. Thanks to clear instructions and wise advice you will quickly get used to a new area for yourself.
Perhaps you have already danced before and want to refresh your skills. Or always dreamed of moving easily and smoothly, but did not have enough time and money to study? With Learn Dance At Home, it's never too late to start.
The menu is designed in such a way that you will quickly find the section you need. You will be able to choose your dance style and level of difficulty. Learn your favorite dance from scratch. Adjust your moves and achieve brilliant results with interactive training right from home. Watch videos from real masters and get dance lessons for free.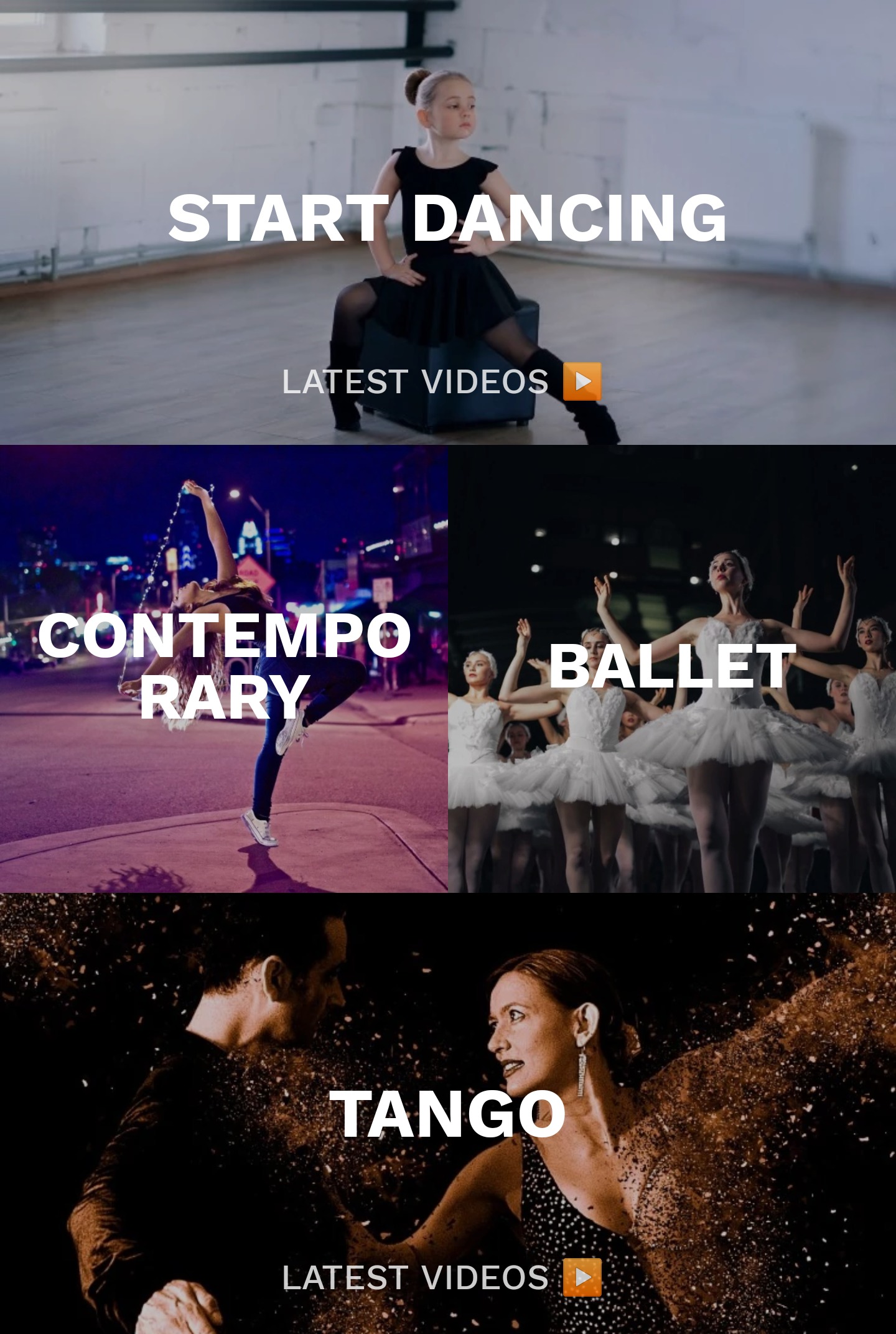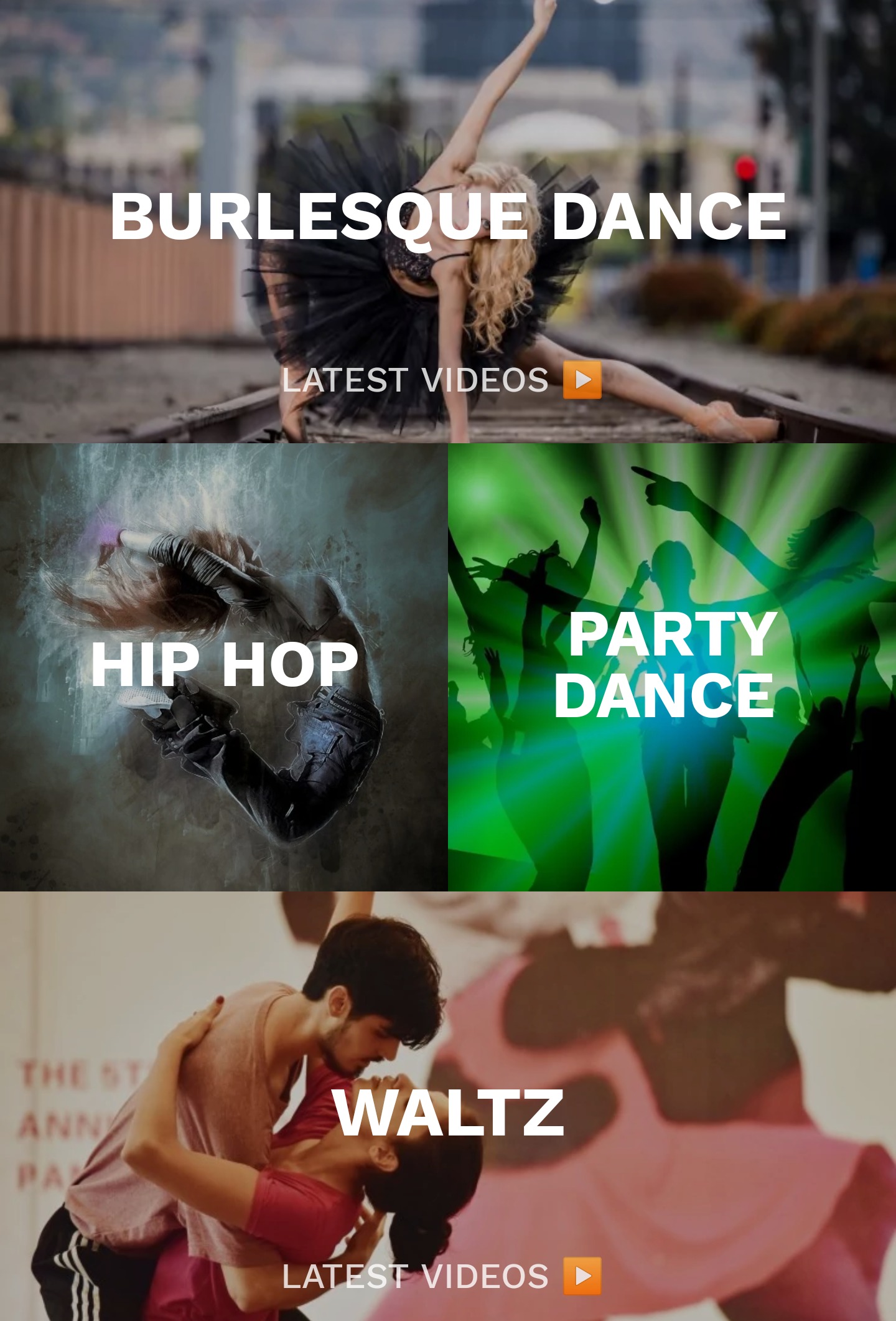 Learn to Dance: Ti & Me Studio
The developers of the Learn to Dance: Ti & Me Studio app offer you an interactive dance teacher. Practice any dance styles at home. Invite your partner to tango, surprise your friends with a perfect waltz.
Compete with other participants and show what you can do. The host of the online training is Ms. Auti. She is an experienced dancer with skills as a blogger, who has won the trust of the public with free and fun training videos.
All the moves are voiced and repeated several times. You can always press stop and make the pace of the workout optimal for you. Learn moves from hip-hop, jazz, and modern styles. Learn elements from professional ballet.
By following the suggested instructions, you will significantly improve your stretching and coordination. Your body will become flexible and trimmed. Each lesson will motivate you to further achievements.
Enjoy dancing to your favorite hits. Celebrate the progress in your movements and be excited to start a new class. The level of training you receive at Learn to Dance: Ti & Me Studio even qualifies you to take part in the 21-Day Split Challenge.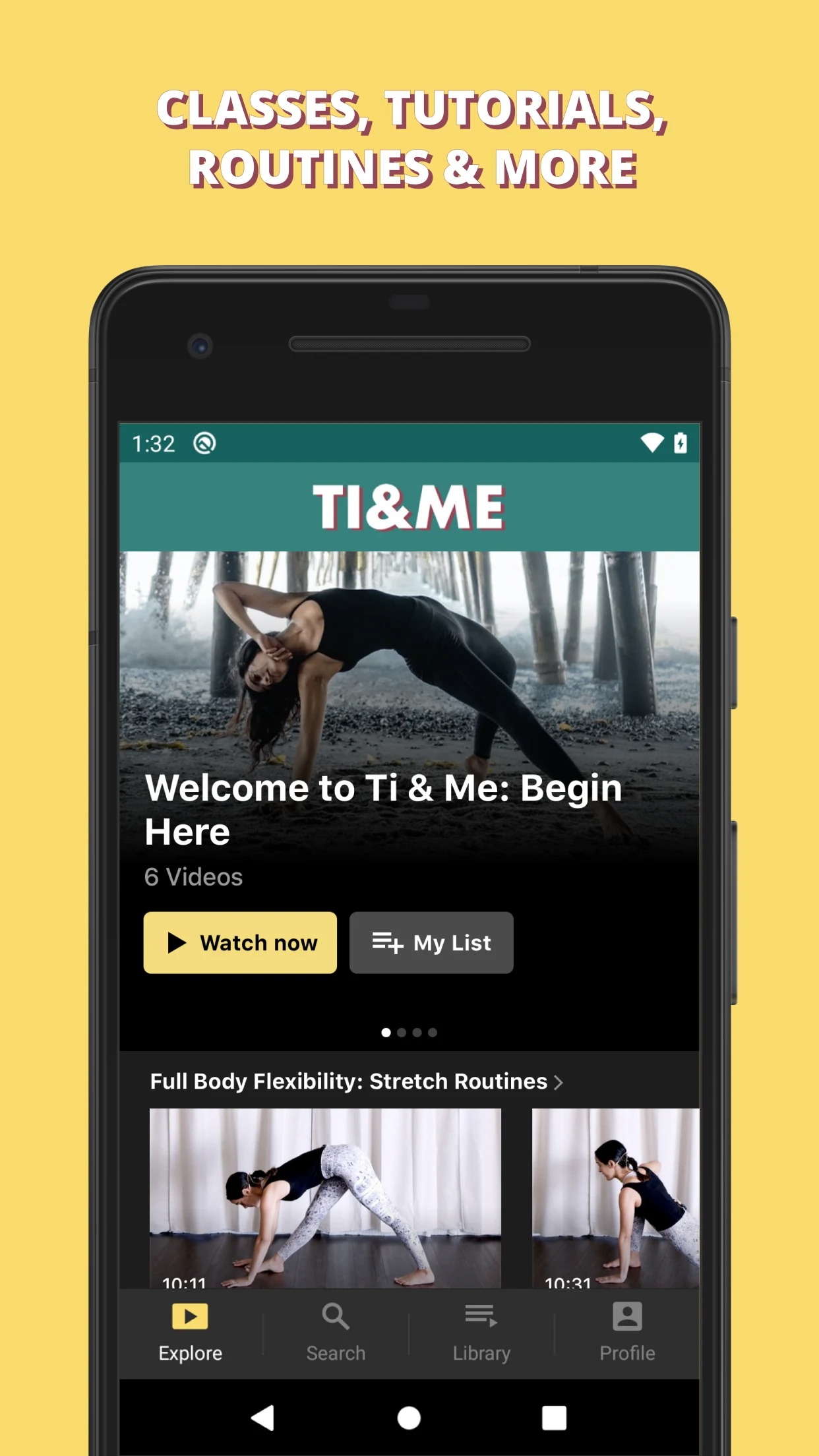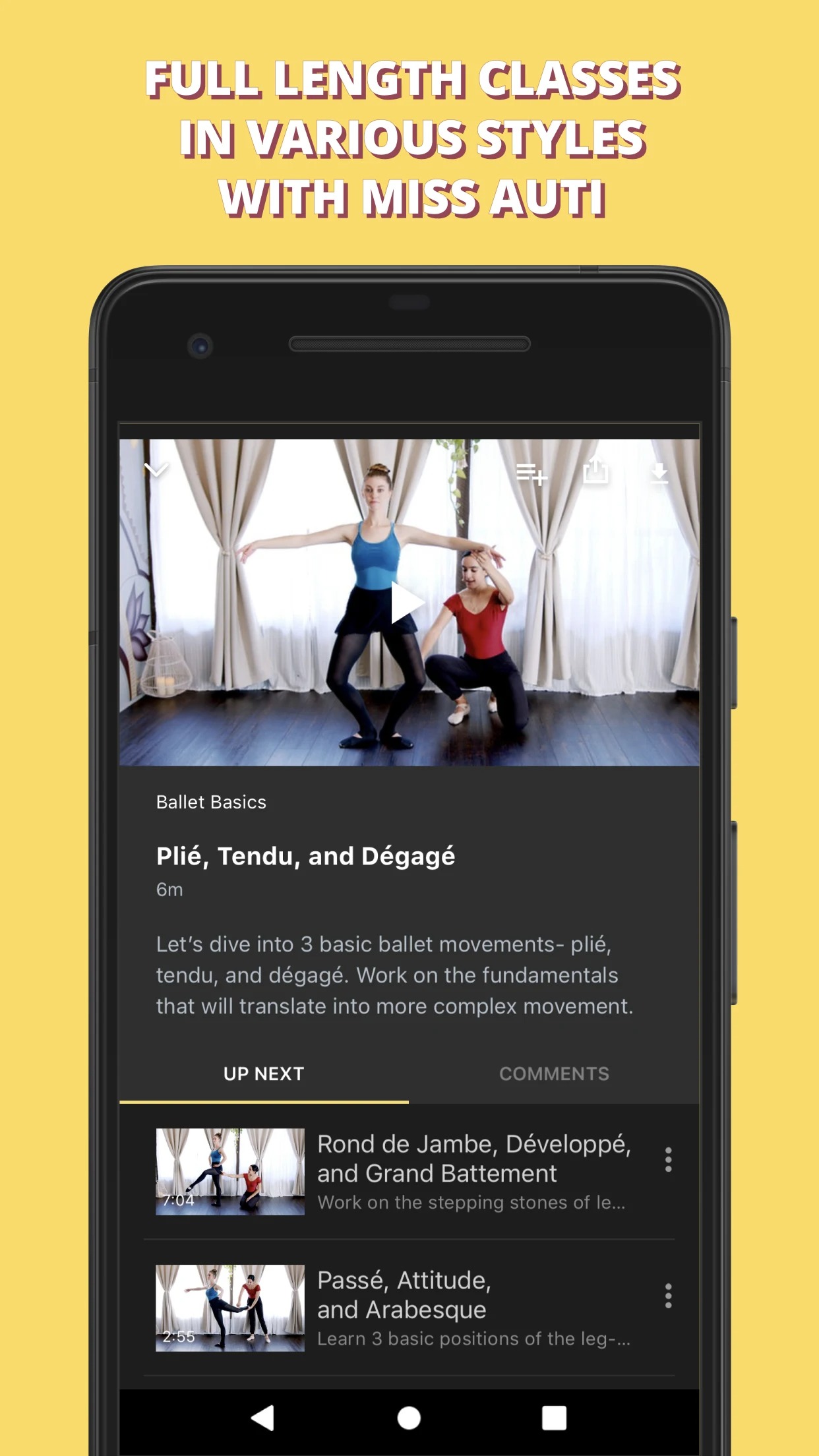 Everdance
Learn dance from the ground up with EverDance. Master fitness programs learn complex sequences of your favorite dance styles. All this is possible at home and without financial costs.
Install the app on your phone, open the necessary tab, and join the community of those who want to have a good time. If you have long thought about learning to dance twerk or belly dance, the time has come. You will definitely not be bored: a lot of dance styles of different levels of difficulty.
The app is aimed at beginners, art students, and experienced masters. It's never too late to try something new.
All classes are held in a friendly atmosphere. You will study in the mode that is most comfortable for you. Learn the secrets of complex dance moves, and improve coordination and flexibility. By practicing dance and fitness on a regular basis, you will get a beautiful and slim body without extra effort.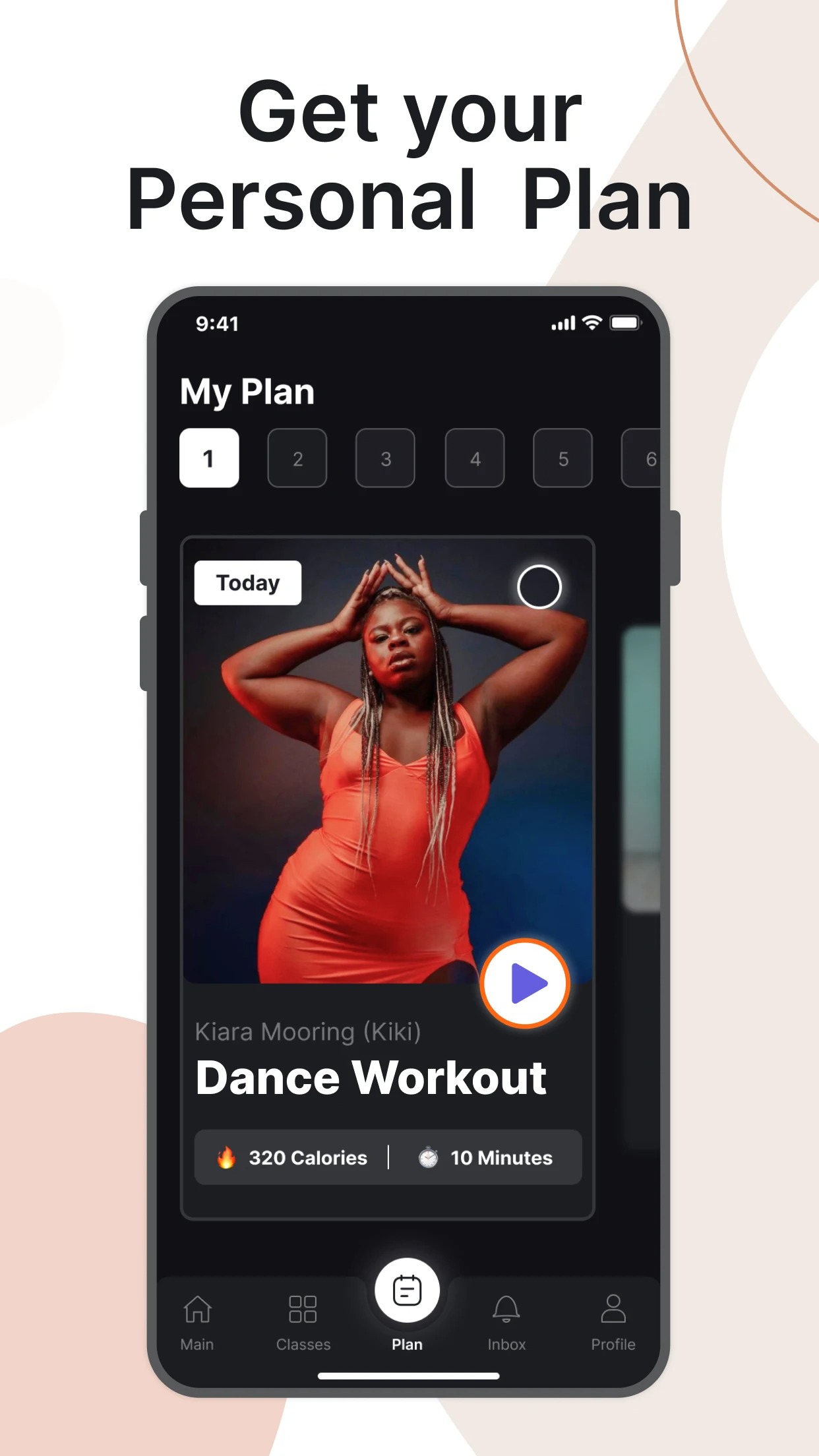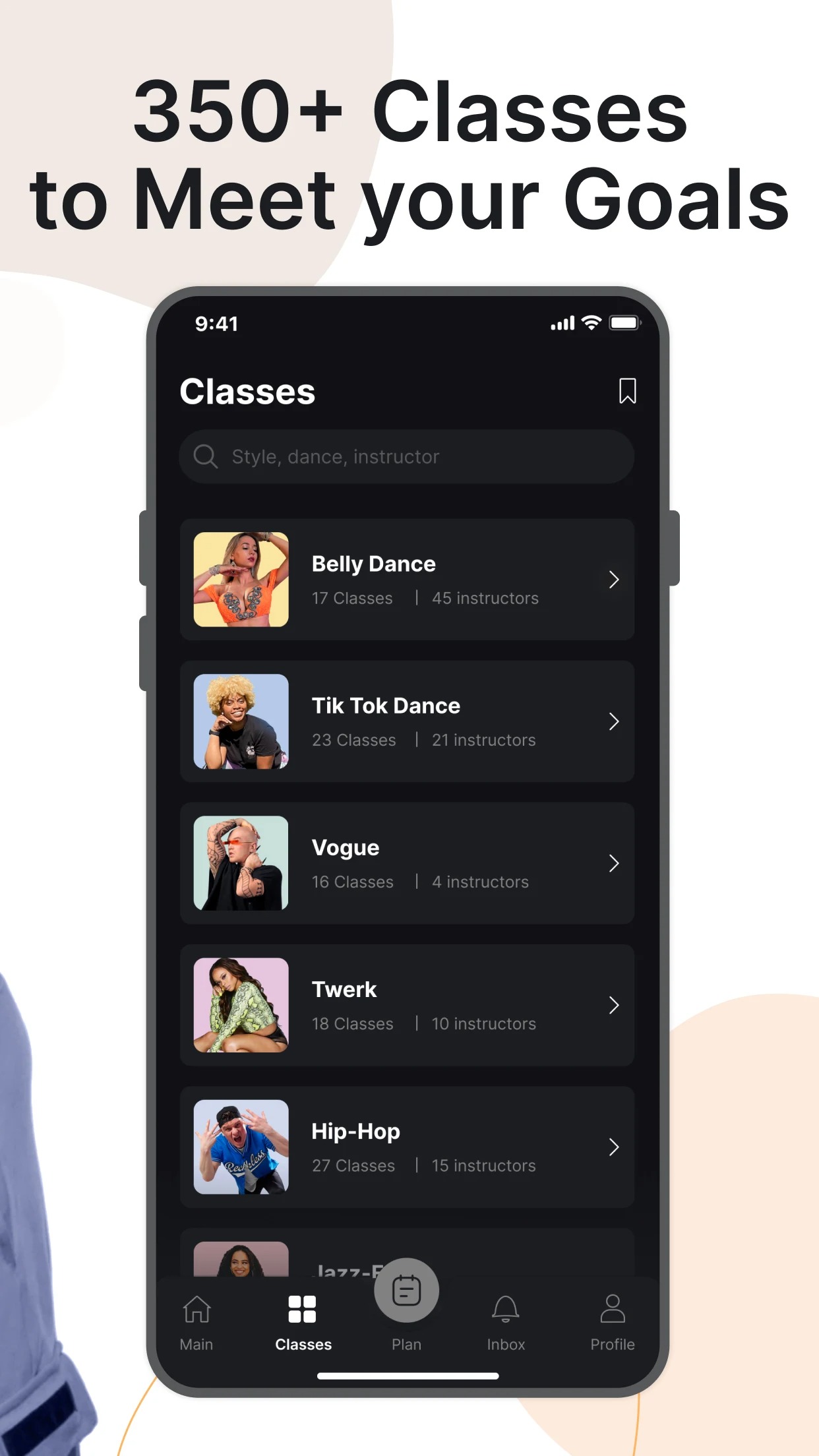 Koros
Get a chance to take part in a Latin dance master class. In the Koros app, lessons are taught by real-world champions. All videos can be watched in recorded form or you can take part in an online class. Teachers constantly interact with the audience, give important tips, and raise your spirits.
Go to the app and take part in the training program for free for 7 days. If you want access to all the videos, buy a subscription at once. Now you can rehearse your dance anywhere at a convenient time. Take a few minutes and you will feel how your body becomes plastic and flexible.
Choose what format of training is closer to you. All videos are recorded in a pleasant and friendly atmosphere and have detailed instructions. Complex parts can be watched as many times as you need to master the material. All 4 presenters have earned the title of world champions and are eager to share their passion and skills with you.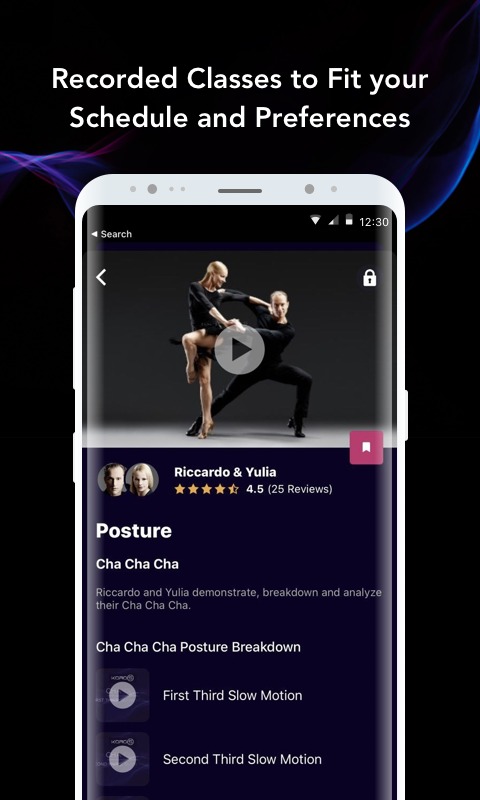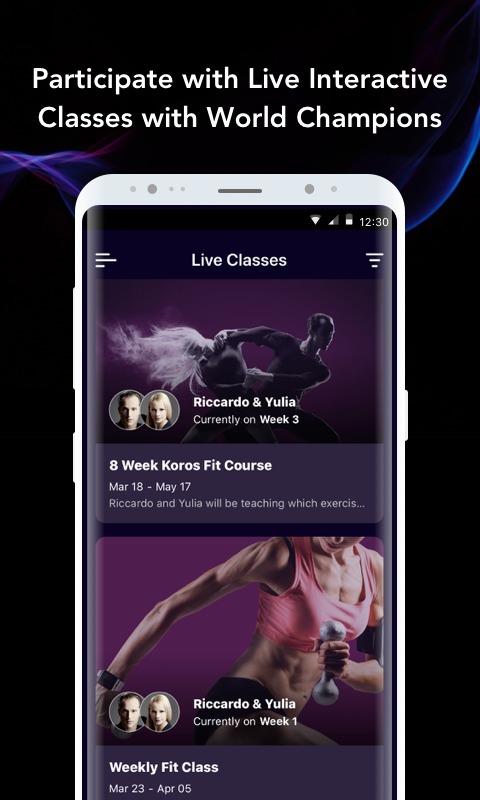 Dancefitme
If you love dancing and want to enjoy it, we offer you Dancefitme. Get rid of excess weight, feel relaxed and confident, and master new dances. Good music and energetic movements are the secrets to a gorgeous figure and a good mood. Choose a fitness plan, cardio training, or dance exercises.
All classes are divided by level of difficulty: just choose the one that doesn't bring discomfort. You can start learning from scratch such popular trends as hip-hop, modern styles, Zumba, cardio, and aerobics.
All instructors have years of experience. You will be explained step-by-step how to do different elements and what muscles work when doing an exercise. Lessons are fun and interesting, with jokes and good music. This is convenient, as you can dance at home, in the park and in the gym.
Get rid of excess weight without starving yourself or doing a lot of exercise. Each dance burns even more calories, making your waistline slimmer. Get a 4-week personalized exercise plan for free at Dancefitme.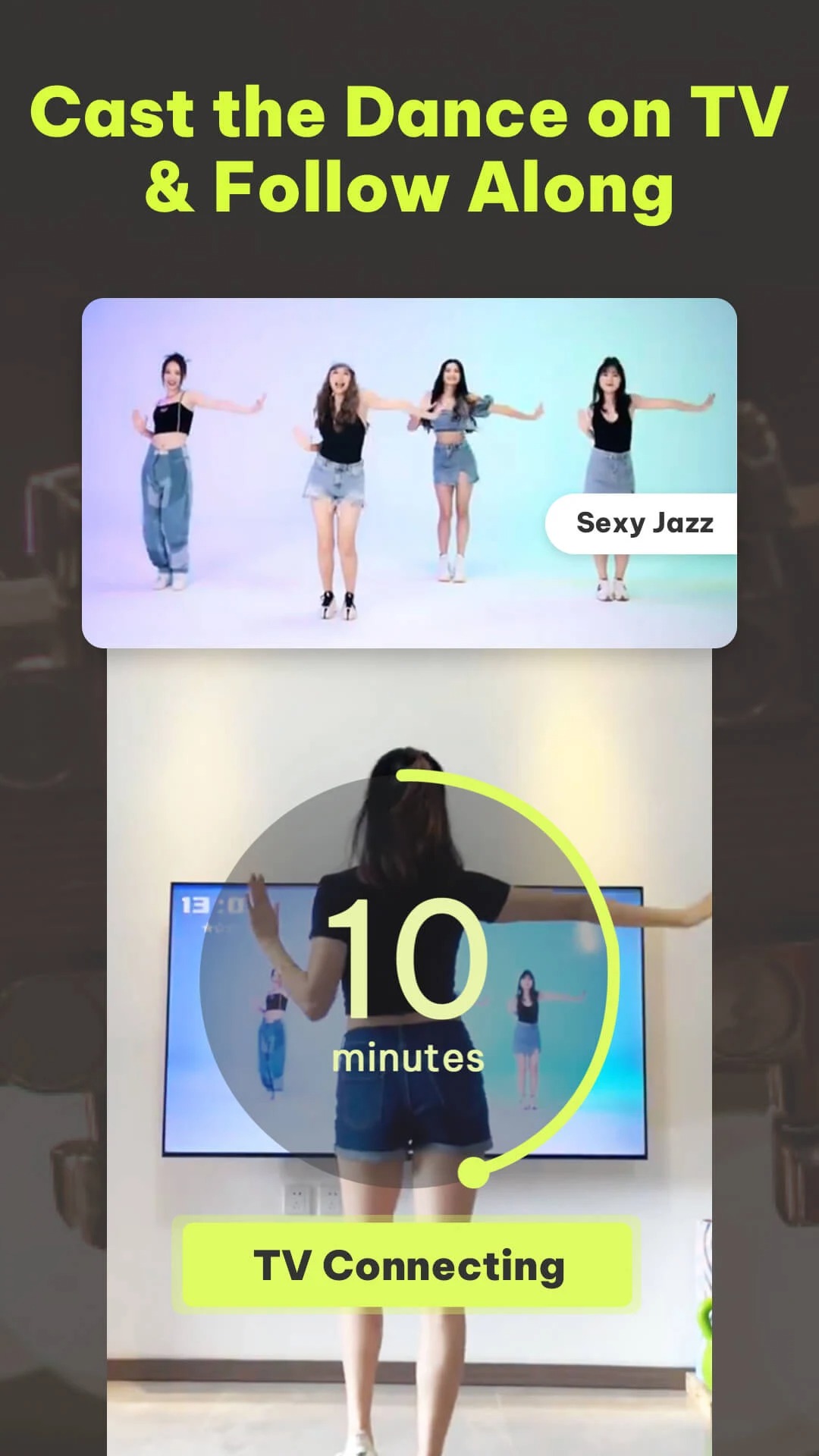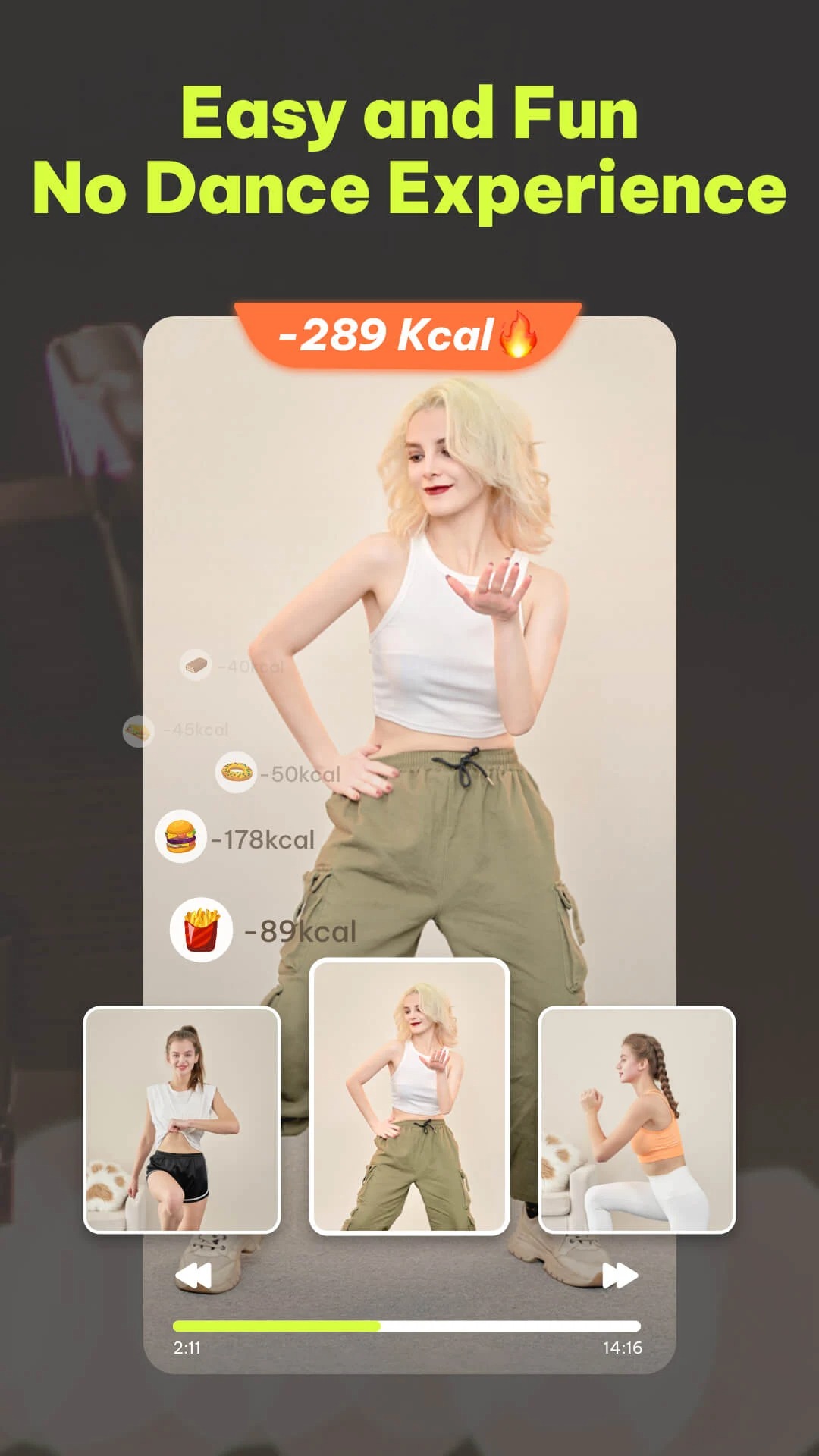 Dance Workout For Weightloss
Dance Workout For Weightloss invites everyone to open classes. Work out at home and at a park near you. Invite spouses and friends to take part. Move to fun music and burn calories. It's a great way to lose those extra pounds and get energized for the day.
When you go to the dance training app, you will get a workout plan. It is based on your physical capabilities and wishes. Both men and women will find the perfect workout for themselves and will be able to keep fit. Almost all exercises are collected from cardio and aerobic workouts.
The level of intensity of movements and their complexity is chosen for each participant. All exercises can be done at home. They do not require extra props or the presence of a personal trainer.
Move in a comfortable mode and watch how extra centimeters disappear from the waist. A comprehensive approach allows you not only to lose weight but also to make your muscles stronger.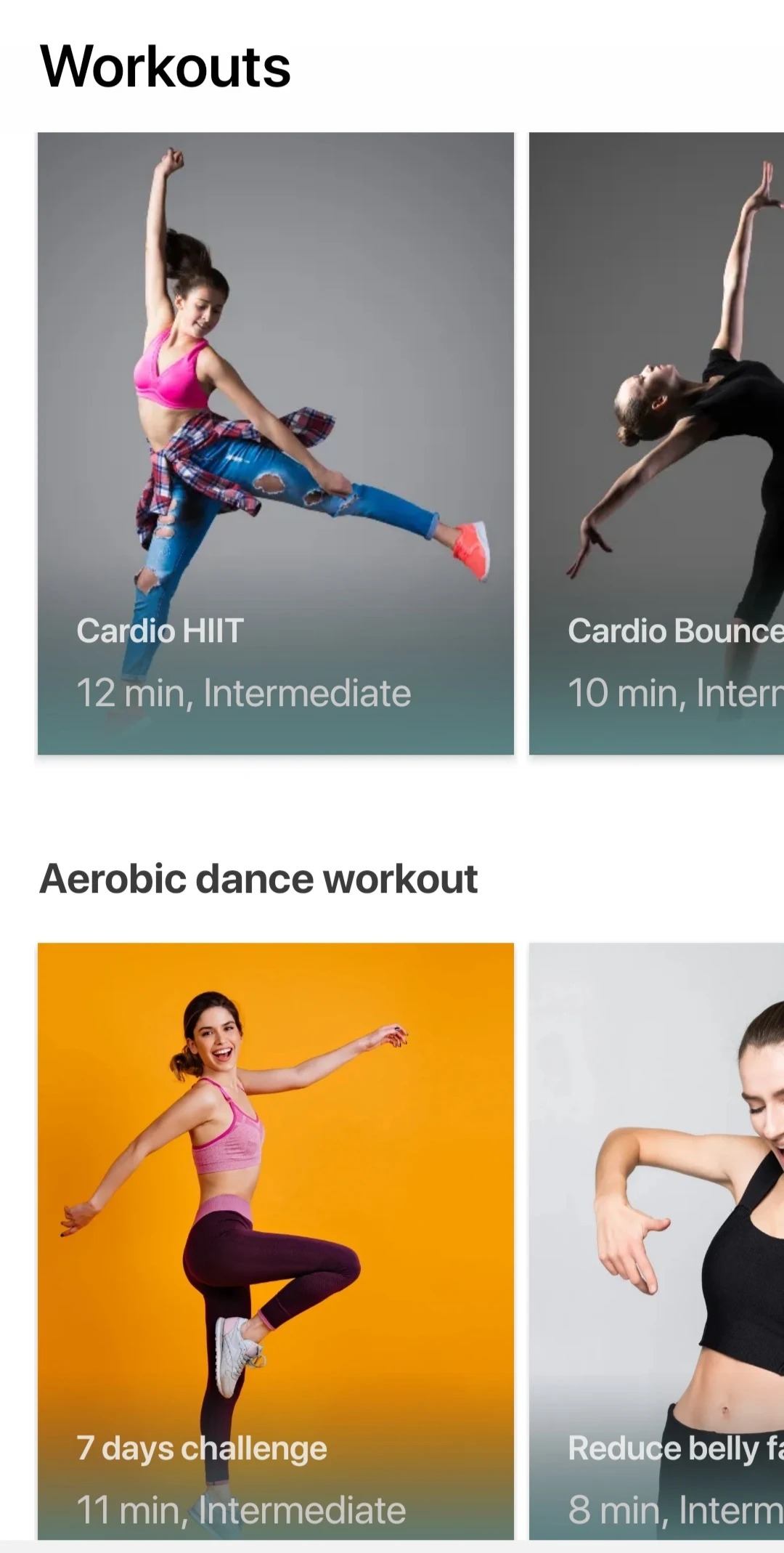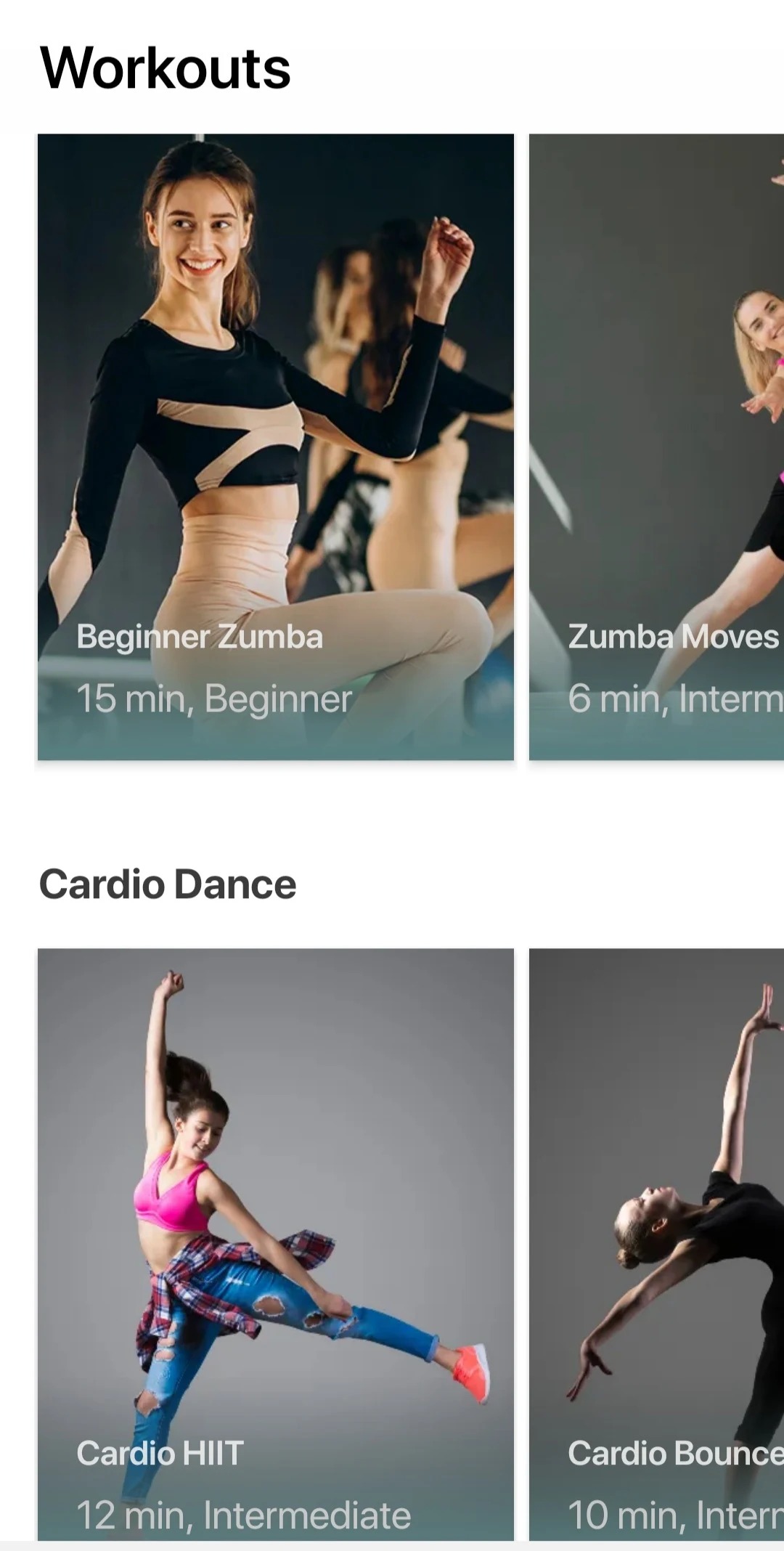 Dance Masterclass
To feel more confident on the dance floor, learn with the Dance Masterclass app. On this platform, lessons are taught by renowned and talented dancers. Experienced choreographers share their secrets and flybacks. Each lesson learned brings you closer to the perfect performance of your favorite dance.
This app is suitable even for those who have not yet tried dancing but would like to learn. All content is constantly updated. Teachers post videos with popular movements, explaining all the nuances in detail.
You can watch video lessons by downloading them to your phone or tablet. This is convenient on the road and in remote places where there is no internet.
This platform allows you to learn many different dance styles without attending classes in person. You can take dance classes whenever you want. The videos offered have been endorsed by many teachers and professional dancers. Get a Dance Masterclass membership for free.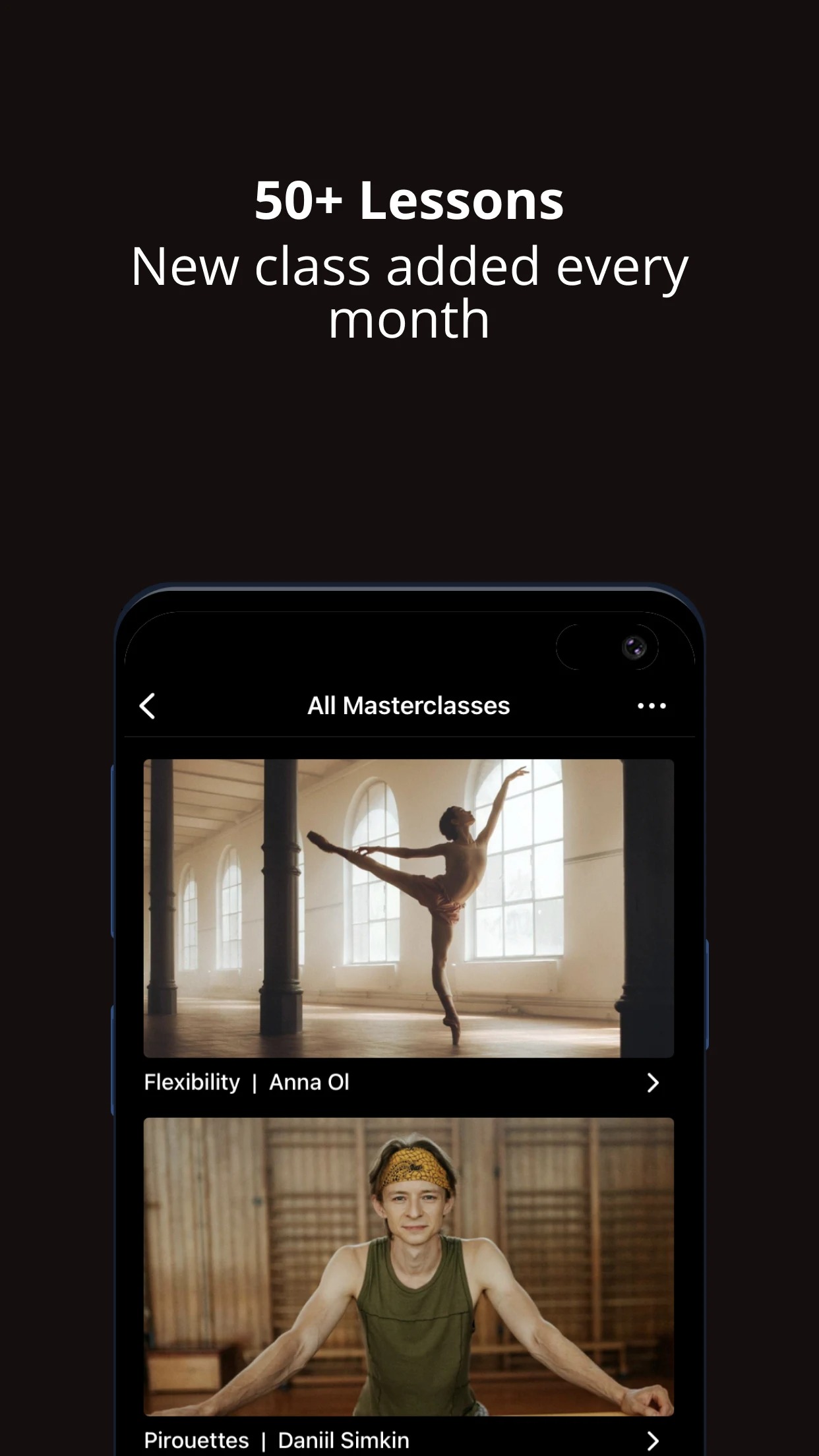 Dance Workout for Weight Loss
Dance Workouts will make the path to slimness easy and enjoyable. Listen to energetic music and move to the beat. The extra pounds will melt away before your eyes.
Choose what you want to do at the next training session: fitness, cardio, dance for men and women. Or maybe you will be interested in step-by-step instructions for belly dancing or classes for young moms. Forget about early rising and mandatory visits to the gym.
Keep a great figure at any age with the help of dance exercises. You just need to turn on the right video and start training. You can always change the speed and vigor of the exercises to enjoy them.
Most of the programs are designed for 30 days, but you can always take another course if you want. All classes are of varying difficulty to be beneficial to both beginners and experienced dancers. Don't forget to devote a few minutes to your dance hobby and the results will not keep you waiting.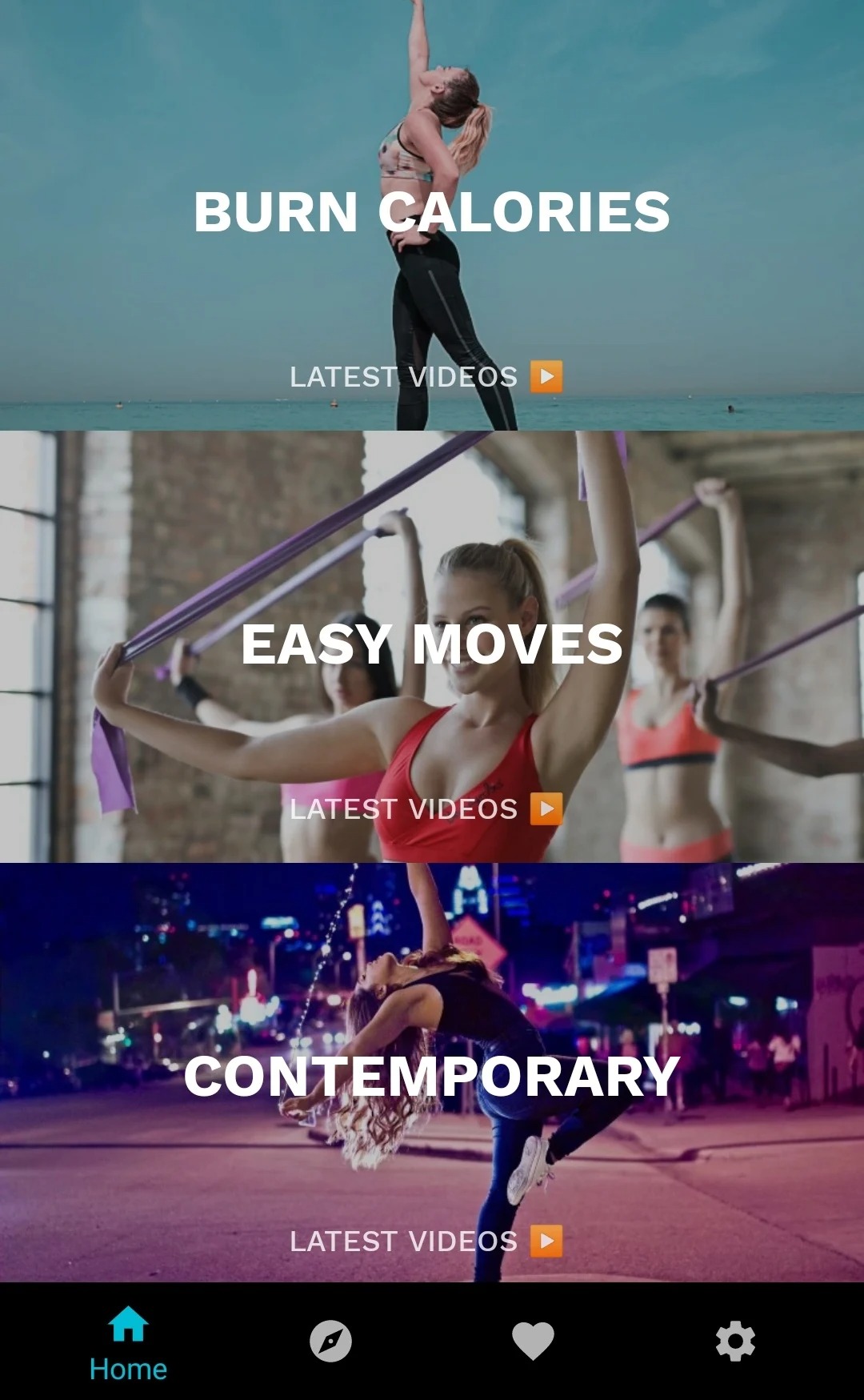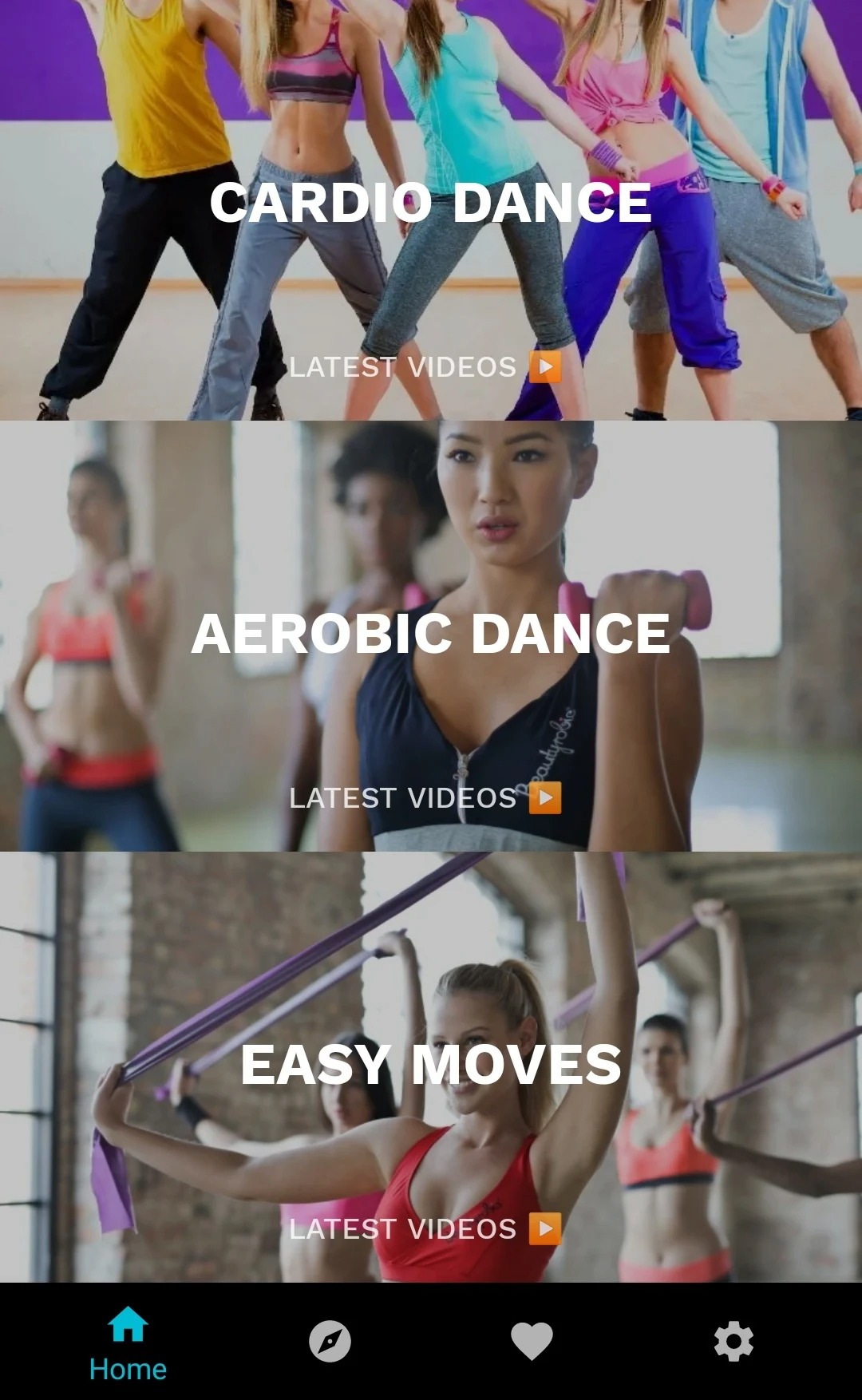 Dance Workouts by powerpunch
Dance Workouts will make the art of dance more understandable and accessible. You can practice Zumba or Bachata even if there are no such studios in your city. The energizing dance promotes a good mood and burns calories. You will improve your coordination, and make your body flexible and slim.
Besides, you can train without extra equipment and a personal choreographer. If you want to learn how to move beautifully and improve your figure, this app is for you. The choice of dance styles is huge.
Here you will find master classes in hip-hop and ballet, you can try pair dancing and even hold a real dance battle with your friends. Teachers are oriented to a wide audience, so the lessons are easily digestible for both young and old generations.
Have fun from the heart while forcing your body to wake up and move to the right rhythm. With Dance Workouts, 15 minutes daily will change your life forever.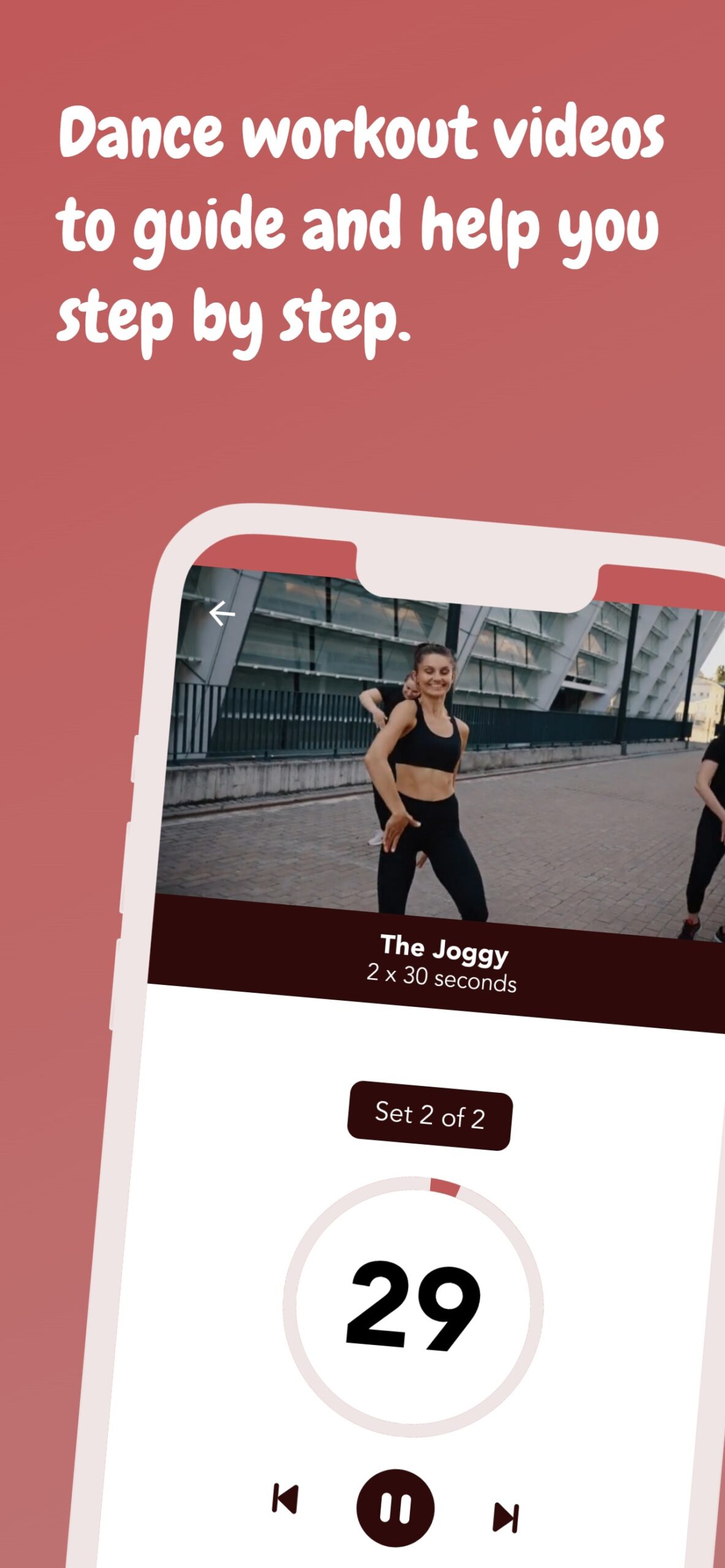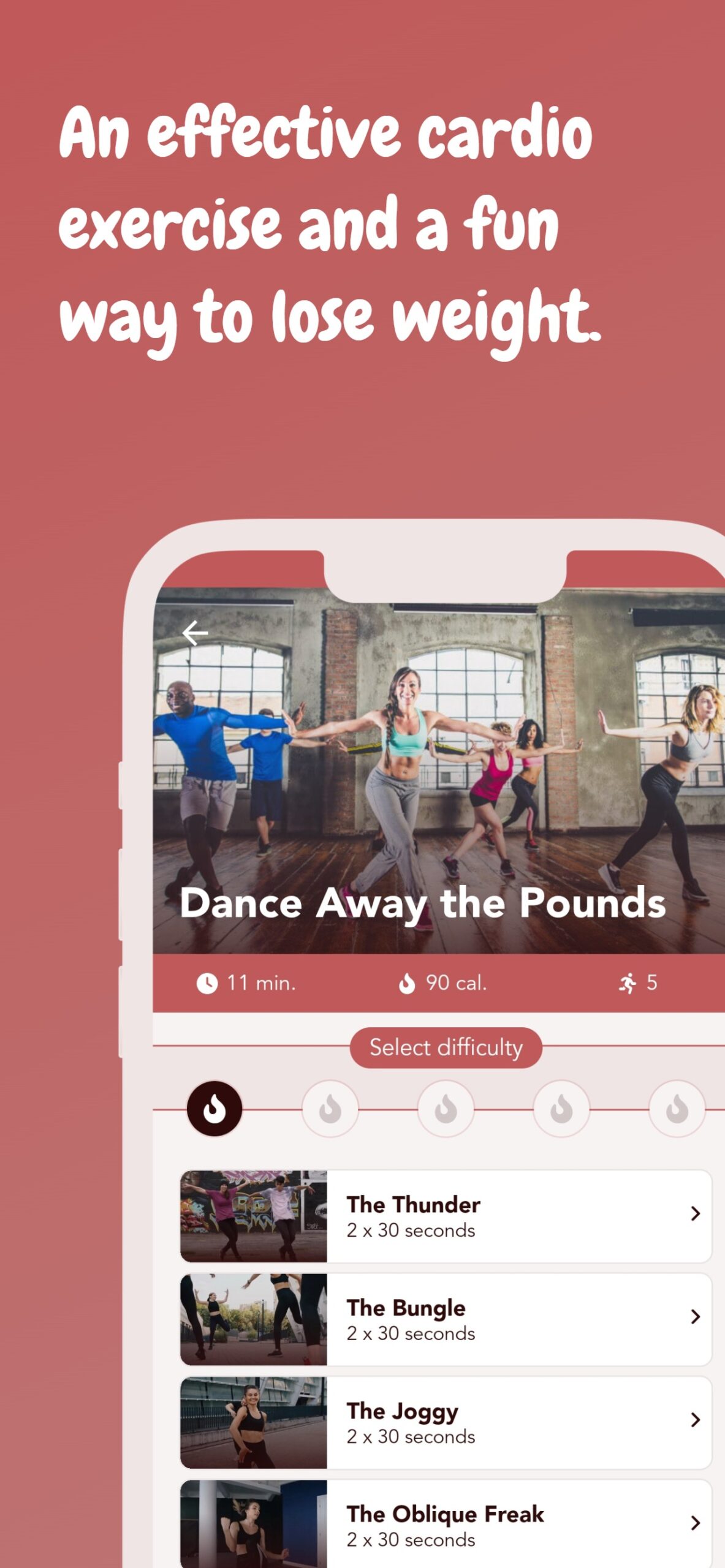 Vibz
Vibs is a revolutionary online dance learning platform. Take lessons from the best in the business. Have fun and move to today's hits. Discover what your body is capable of. Especially with an experienced choreographer by your side.
Forget your past dance experience and immerse yourself in a bright world of energetic movements. Popular exercises, modern dance directions, and a lot of positive emotions are waiting for you here. You choose the mode in which the class will be held.
The service invites beginners and dancers with experience. No age restrictions. The app does not require purchases and financial investments. Find a couple of minutes a day and track your progress.
In addition to regular workouts, Vibs offers to take colorful photos with your choreographer. Such a photo will definitely attract the attention of followers on social networks. Go to the platform, register, and get access to 1 lesson.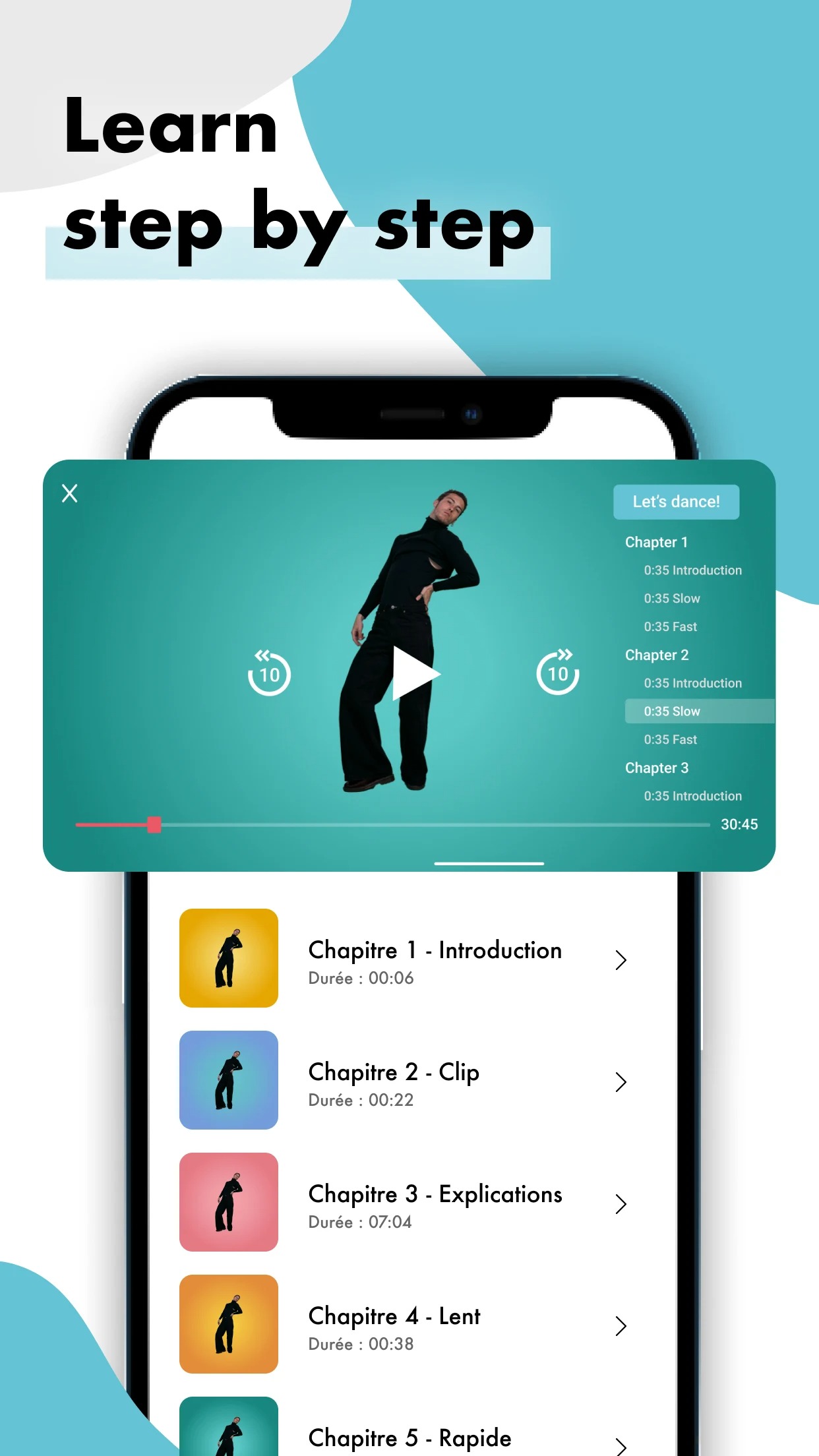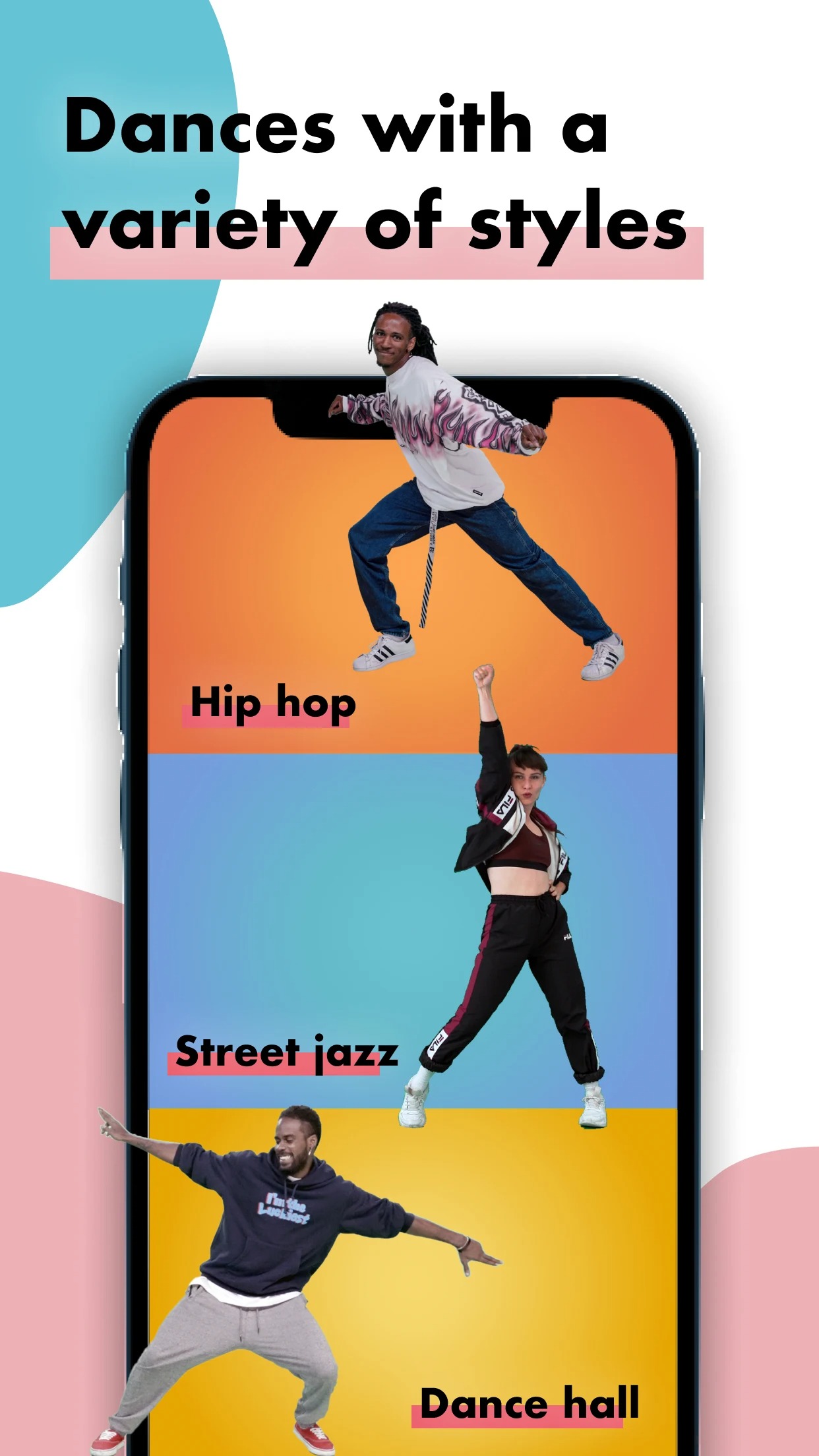 In case you are looking for stretching apps, check our article: 17 Best stretching apps for runners and dancers (Android & iOS)
Dance Workout Videos : Reduce Belly Fat For Women
This app is a virtual weight loss coach. Its design and interface are quite bold and catchy. The preference here is for dance workouts, a system aimed at weight loss and fat burning without dieting, edged only by fat-burning and cardio workouts.
As this supplement claims, dance workouts help train your heart rate. The dance workout is called Zumba dance. By taking an unconventional approach to weight loss, you don't feel fatigued by perpetual workouts.
For a spectacular dance workout, the app also has its own free music library. Here you can find Latin tunes, disco, Bollywood tracks and more.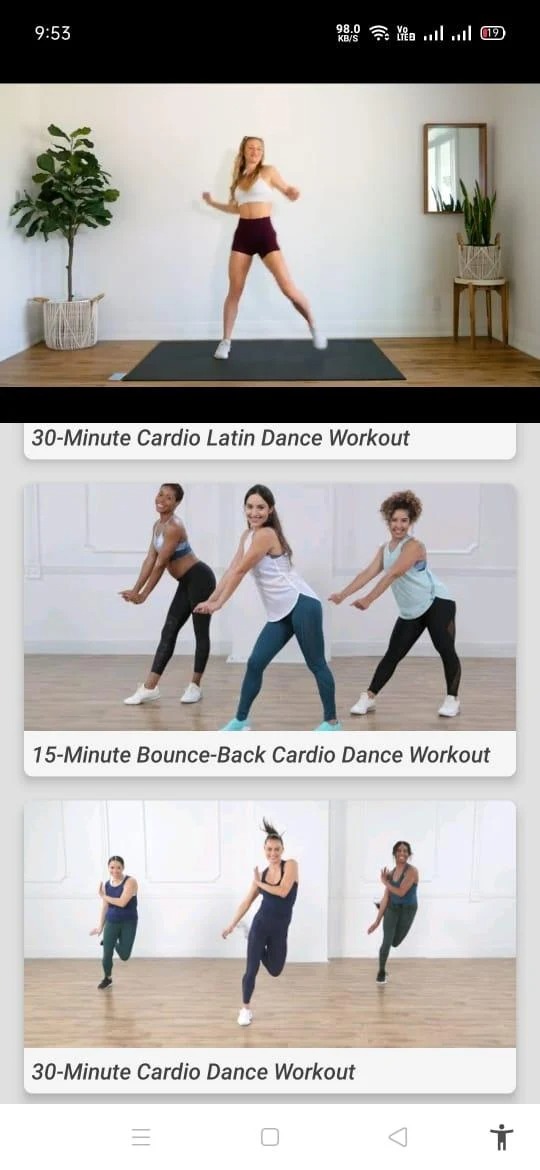 Salsa Rhythm
Whether you are a novice dancer, instructor, or professional, Salsa Rhythm will help you catch the inspiration and rhythm of salsa! With 20 piano melodies, 29 drum rhythms, and other instruments available, you can feel like you are in a real dance studio with professional music.
You can learn new combinations and combine them to your liking – the rhythm during training can count down the voice of a real trainer! Change speed, music, style, and more – you won't even know how to become a true Salsa connoisseur!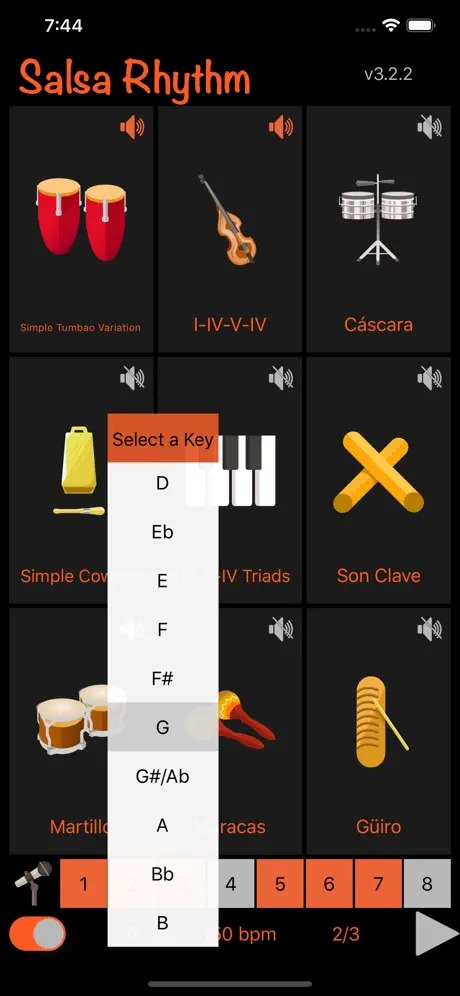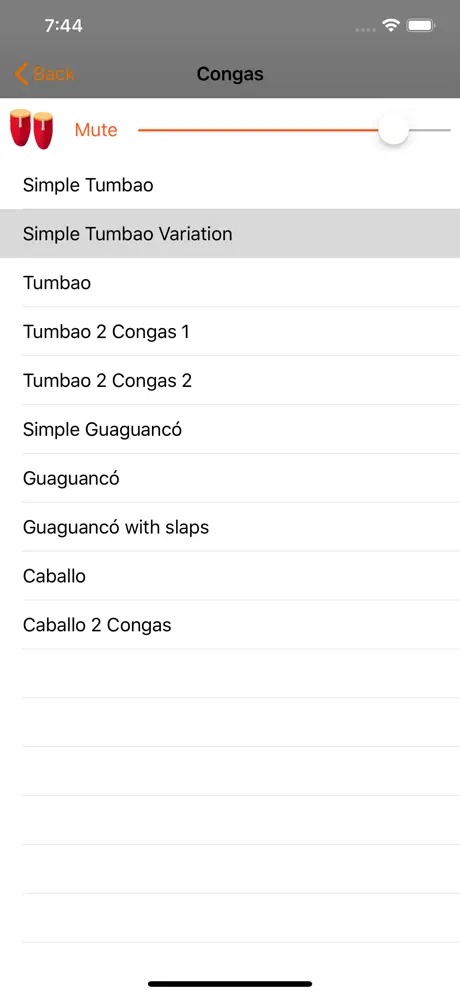 Danssup
Danssup is a global dance community app and it really contains a lot about dancing. To start with, here you can learn almost any kind of dance simply by following video tutorials, and, what is more important, you will be able to get in contact with other people who share your passion for dancing.
Apart from that, in Danssup you will find the profiles of many famous dancers and dance teachers – follow them and stay tuned for their latest updates! Along with that, if you are a dance guru yourself, you can start teaching others by recording and posting your own dancing classes. Who knows, may you will get popular!
In Danssup you can also discover the dancing shows and dance videos (not tutorials) – watch and learn, get inspired! In addition, you can make collabs with other users in the app.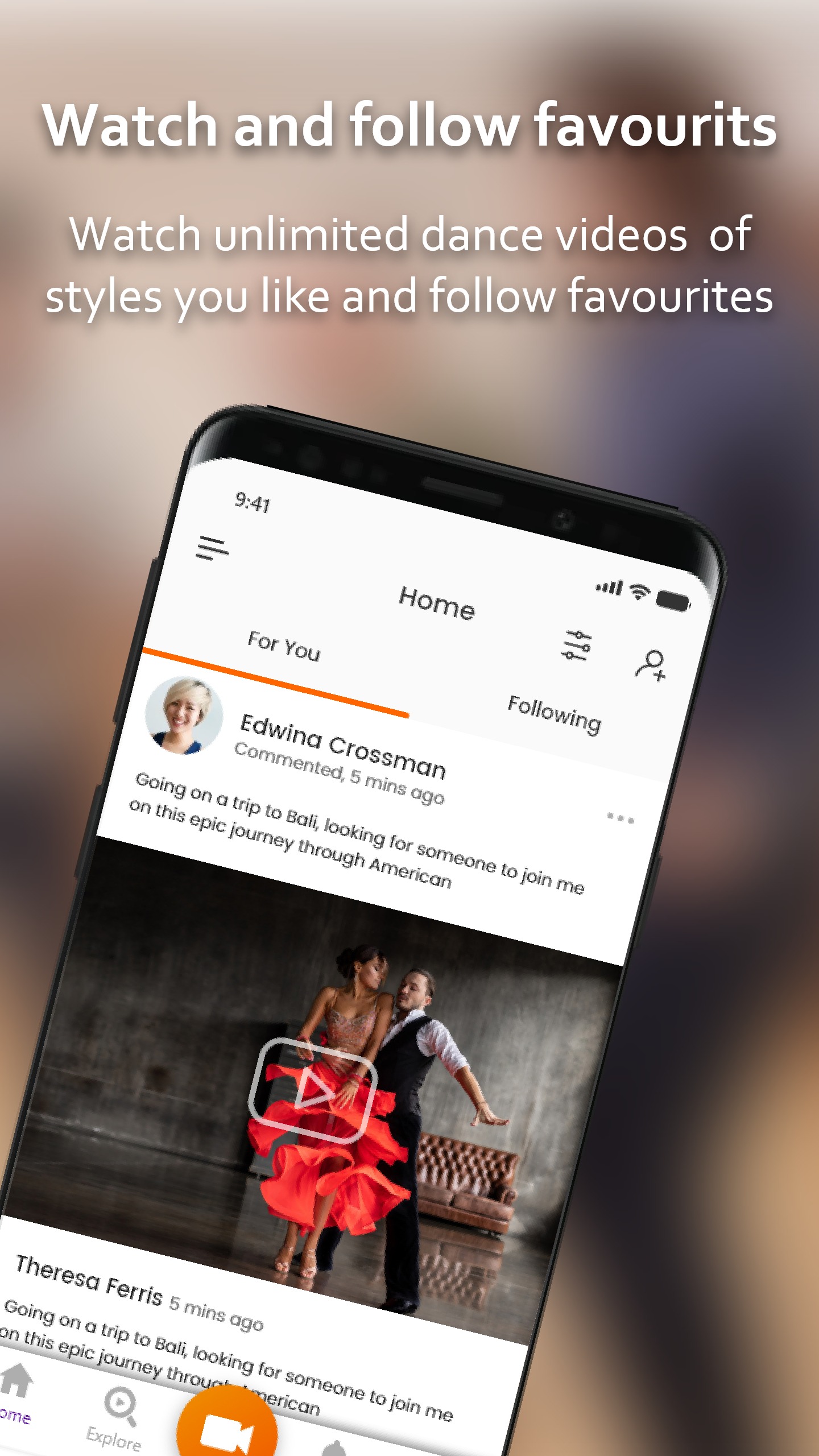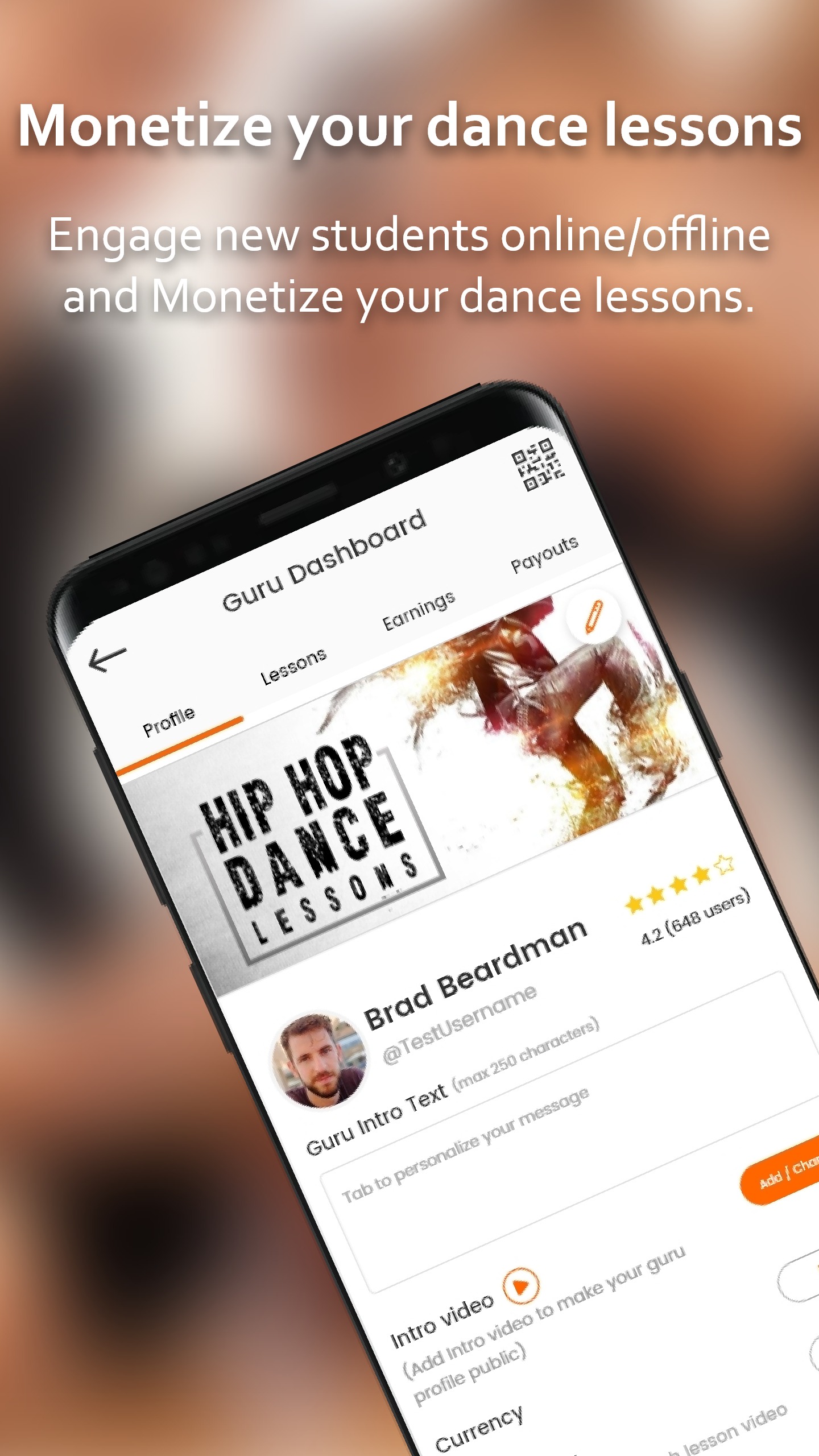 Zumba Dance Exercise Offline
Zumba is something that can cheer you up and help you stay in shape at any time. With this app, you will not have to find some classes, you can practice this wonderful dance anywhere using your device. The app works offline so you don't need the Internet connection. Remember, it doesn't matter what dancing skills you have — Zumba is for everyone!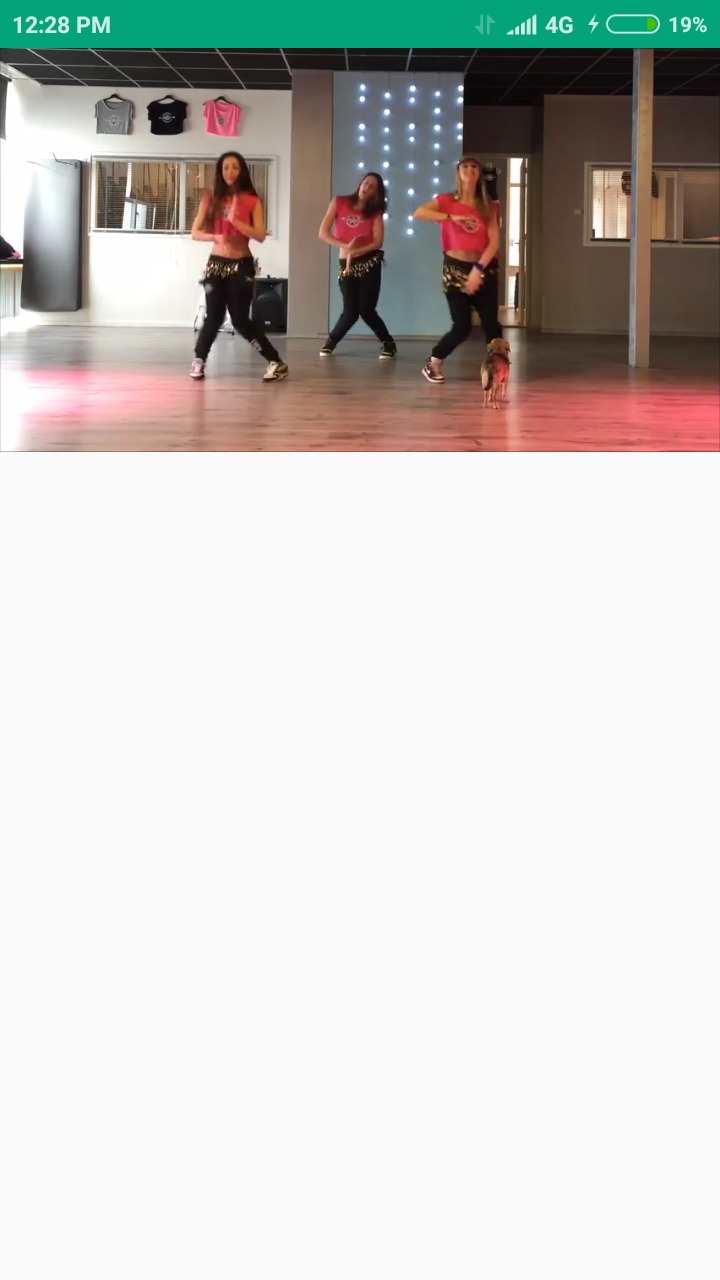 Belly Dance Fitness
Another dance that is both beautiful and perfect for keeping feet is belly dance. This app will give you everything for your regular training, from video lessons to health tips and secrets. What is more, the app will help you watch your diet to make your practice more useful. Many motivational pictures will help you keep practicing as well.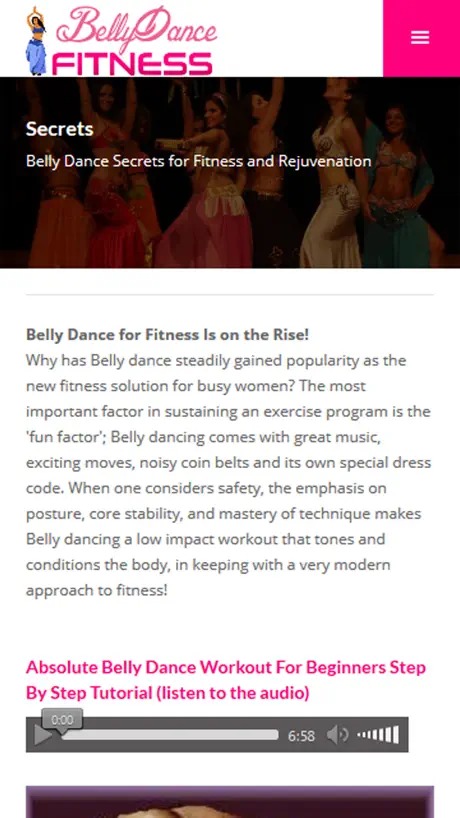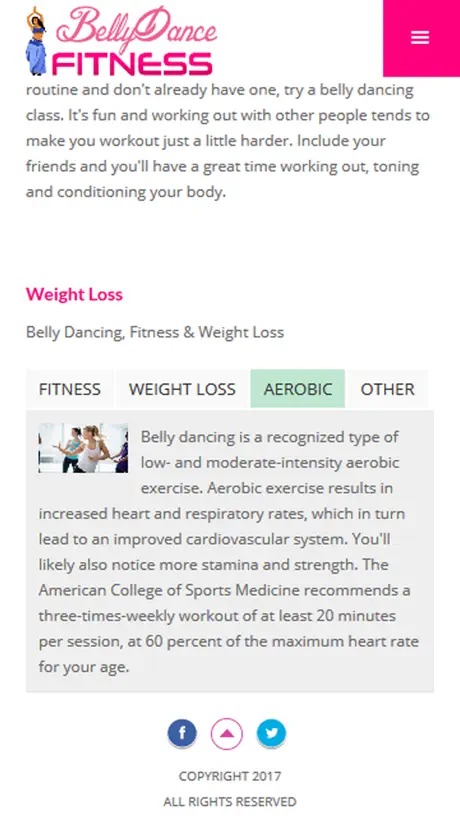 Salsa Go – Learn How to Dance
This app is an educational platform for salsa dancers and those who are just interested in salsa dancing. The interface of this app is built from the video blocks. With this stylistic solution, you can easily switch from one lesson to another, find the video you want.
The app offers users a specialized program for learning the basics of salsa. Lessons are taught by top level instructors.
As your learning progresses, you will be exposed to new lessons on new salsa styles. This app also publishes announcements of various salsa festivals and evenings that take place all over the world.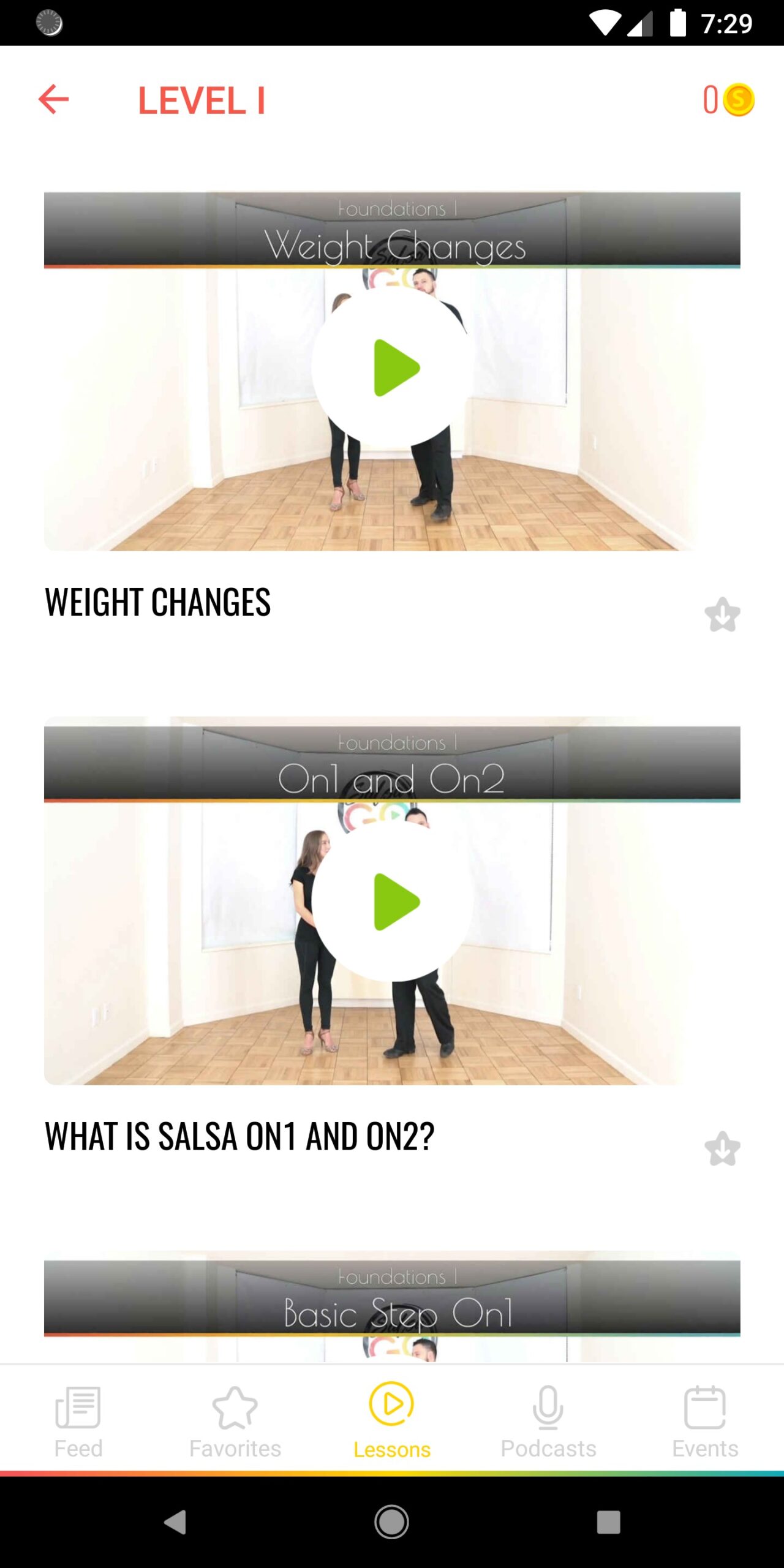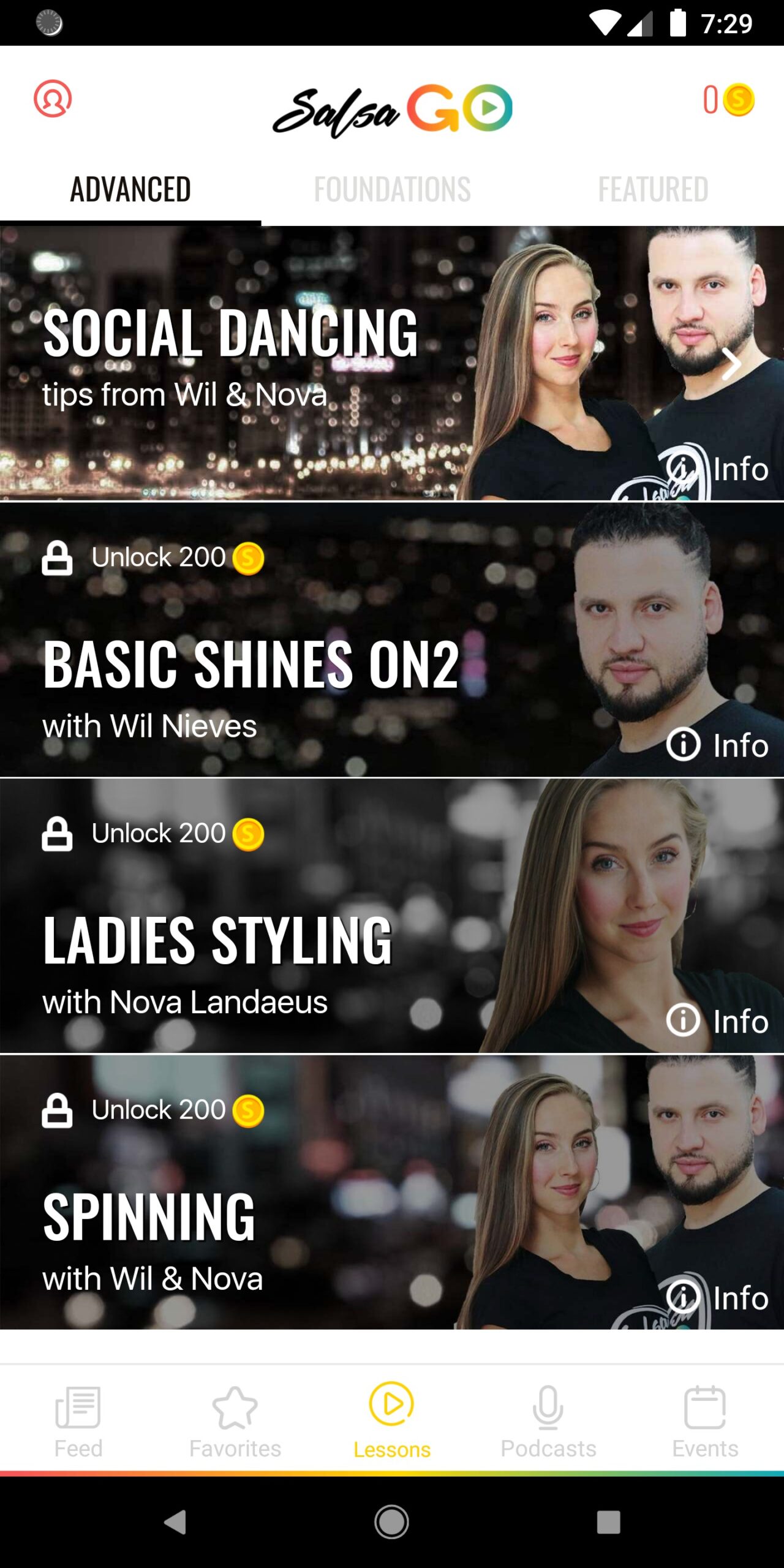 Dance Strength Training
This is a perfect application for dancers who prefer to stay in shape. You will definitely love working out through dancing. It is not only useful for your health but also for fun and motivating.
The app contains different types of exercises. Their combination is perfect for any dancer's training. The training is accompanied by tutorial videos and audio guidance.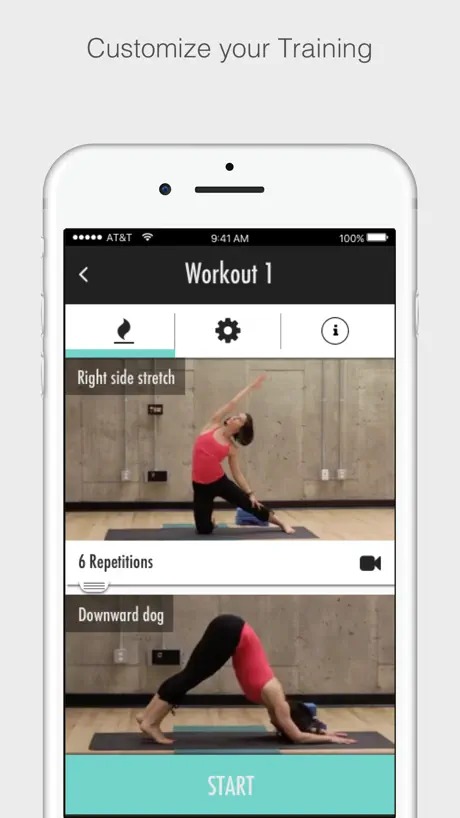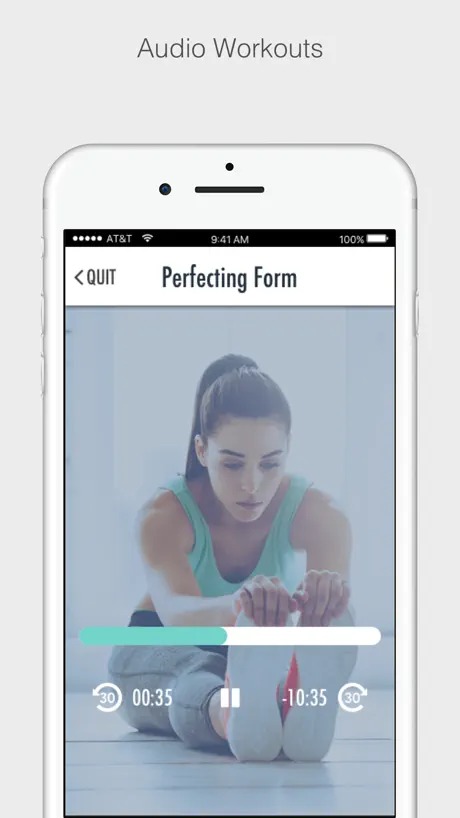 Dance Now
If you are mesmerized by all the graciousness and flexibility of dancers and you wish you could dance like that yourself, but you are too lazy for doing long dancing workouts, Dance Now is your choice. The main idea of this app is to teach people how to dance without extra tension.
It contains a series of short dancing video tutorials that you can explore in your free time. Just choose the style of dancing and watch videos! The instructions given are pretty clear and enough to understand the nature of all the moves. Another remarkable thing about Dance Now is that it has a convenient user interface.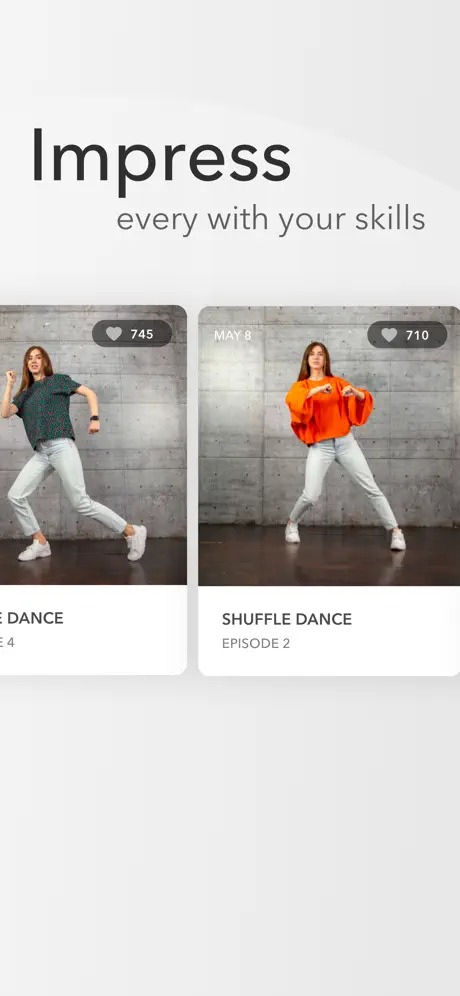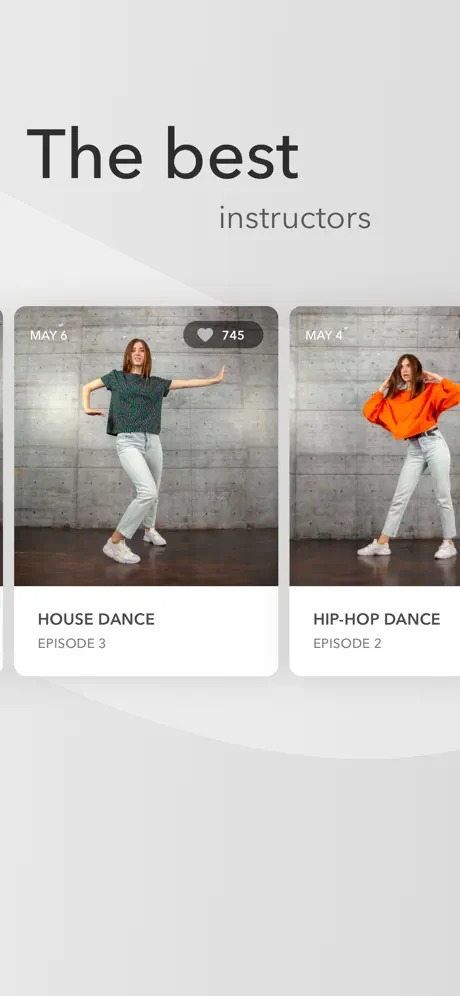 Hip Hop Dance Workout
Even though it might seem like HipHop has lost its positions in world popularity, it is still a fun and energetic dance that millions of people want to learn. This app for Android contains truly qualitative hip hop dancing tutorials, following which you can learn the basics of this dance and burn some calories along!
When you first go to the app you need to choose the category of dance you want to learn this time: is it hip-hop, breakdance, or poping dance? Each program has a series of workouts where you have to do various exercises/dance moves in a limited period of time.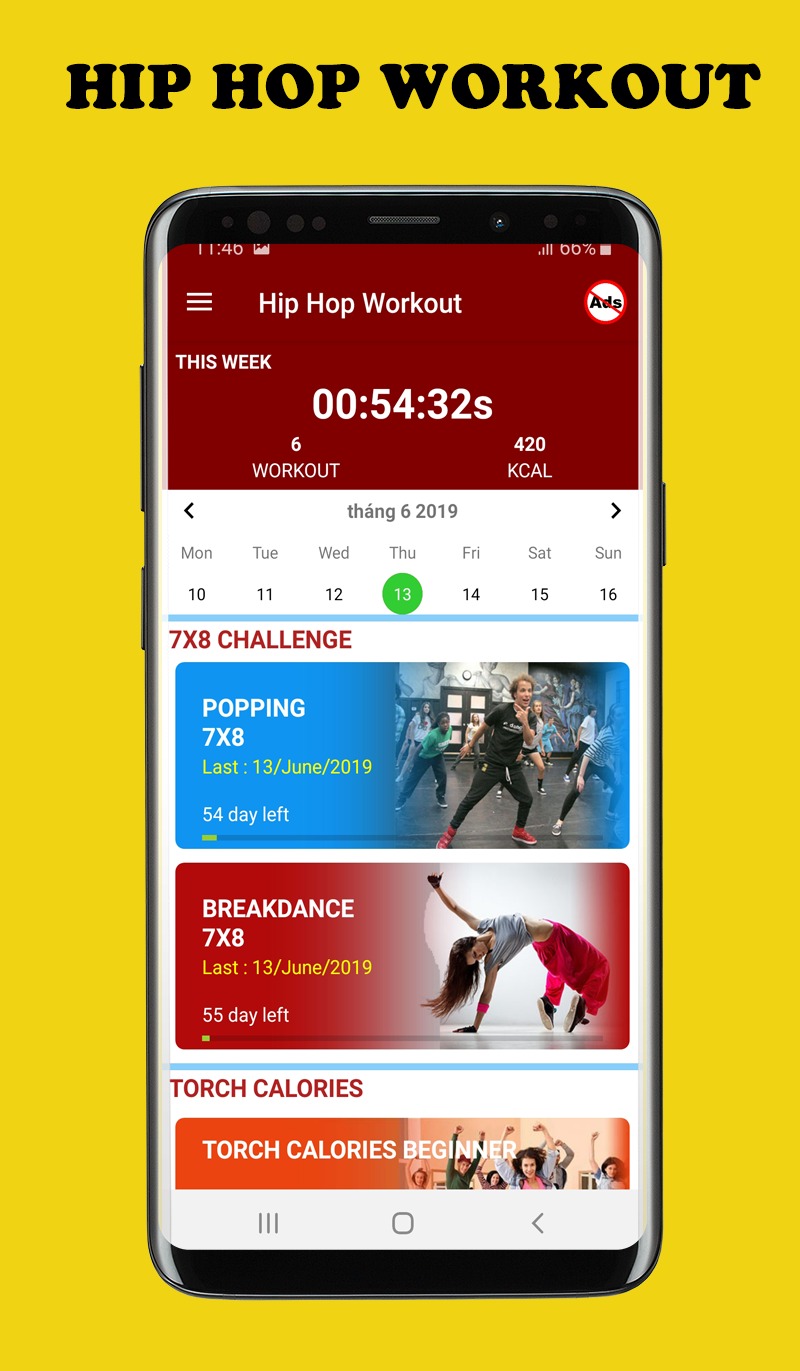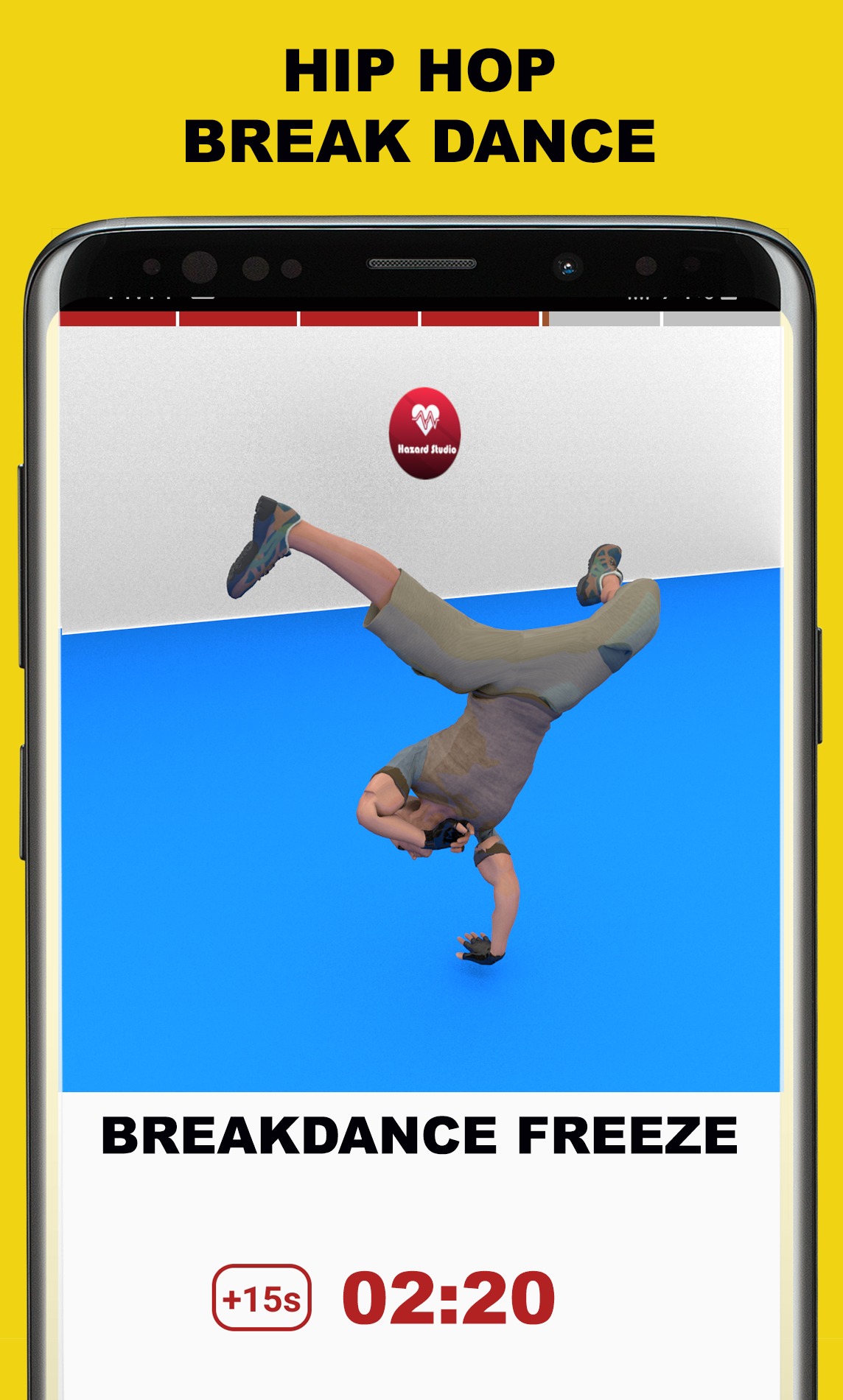 Dance Fit Studio Lite
Some people don't like working out because they find it is boring. However, they like to dance – so how about combine dancing and working out together? In this app, you will find such fitness activities, as Aerobics, Step, Salsa, Cheerleading, Bollywood, and other exciting dance routines, that will help you to stay in shape.
There are different types of workouts – ones are for cardio like Latina or Salsa, and others are easier just to keep your body in shape. All th dances and moves are explained in detail on the video tutorials. The user interface here is obsolete however it doesn't diminish the benefit of its video tutorials.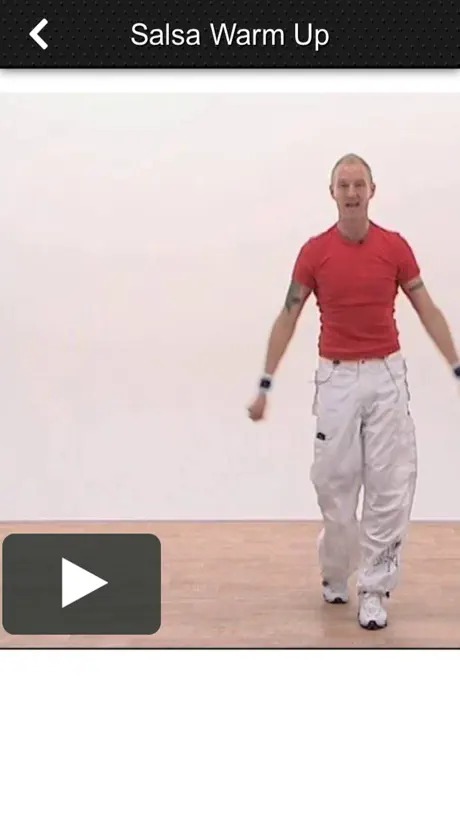 Learn Bhangra
Bhangra is a high-energy folk dance originating from Punjab. This app teaches you all the basic moves from the very beginning. All the lessons are organized step by step so you can increase the pace gradually.
Starting learning Bhangra is a good way to try something new in your life, so the app is really one of a kind.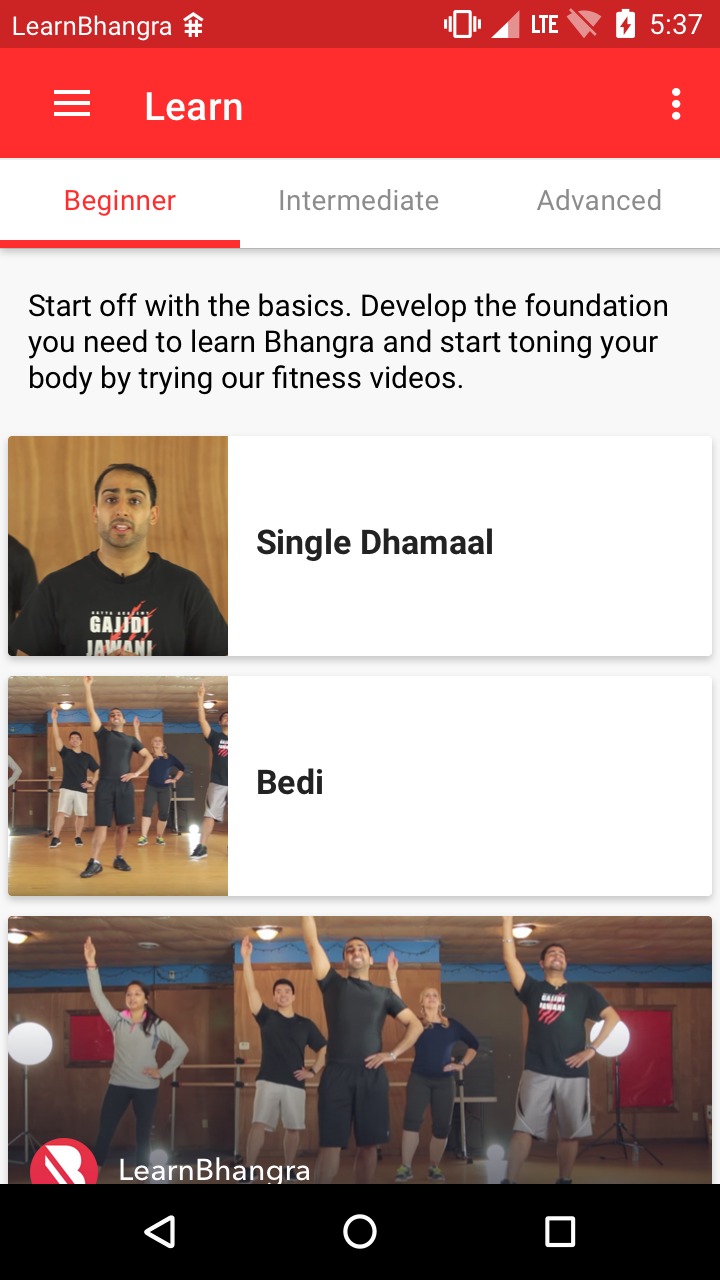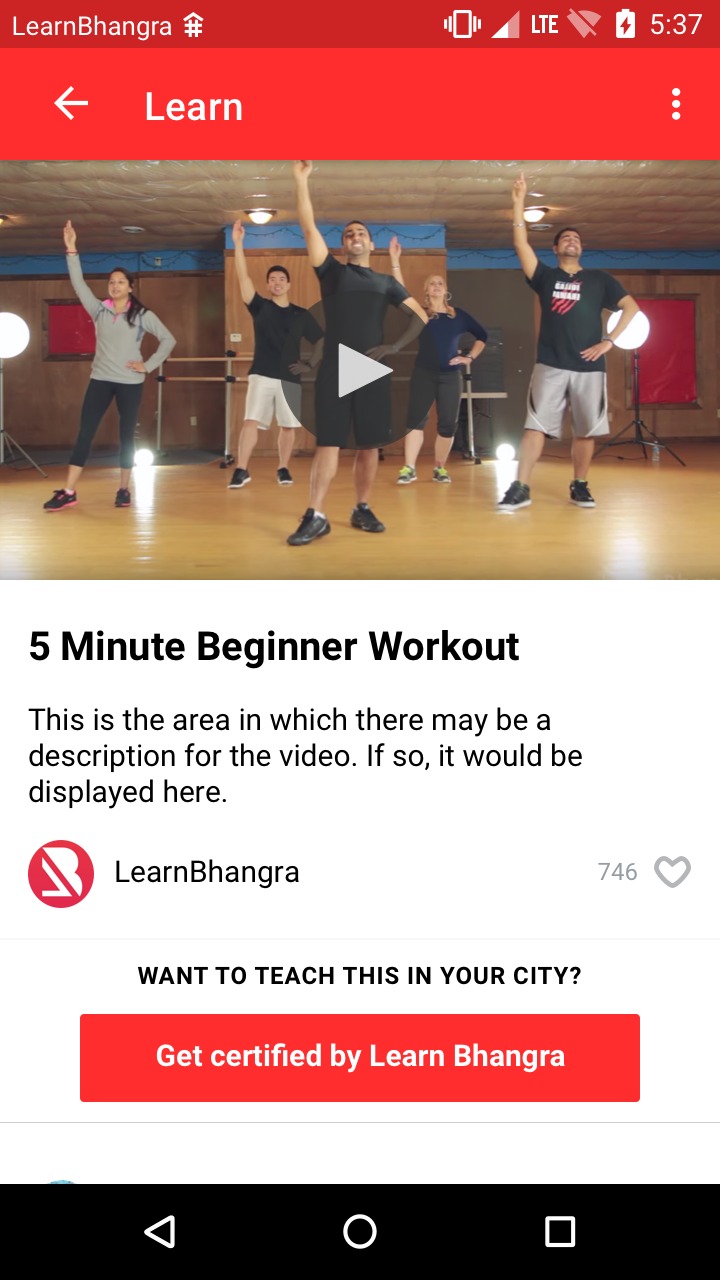 You may also like: 11 Best apps for classical music radio (Android & iOS)
Dancy
If you don't mind against 3D graphical dance tutorials, you can try out this app that explains various dancing techniques and more than 100 dance steps. Probably, you shouldn't hope that you will become a professional dancer with this one, however, you will get some basic understanding of how to dance.
The app supports the 360 rotation, which means you can stop the video tutorial any time and rotate it in order to better understand the technique of the moves. Dancy has some elements of the video game – you can purchase new models for doing the dance – but that's the only game element in here.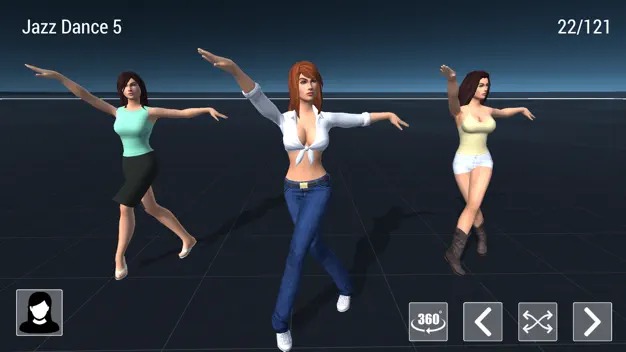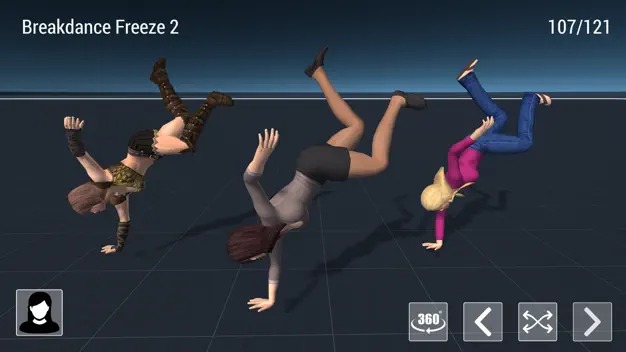 ---
Dance through your life, don't make any excuses and always remember that practice makes perfect!