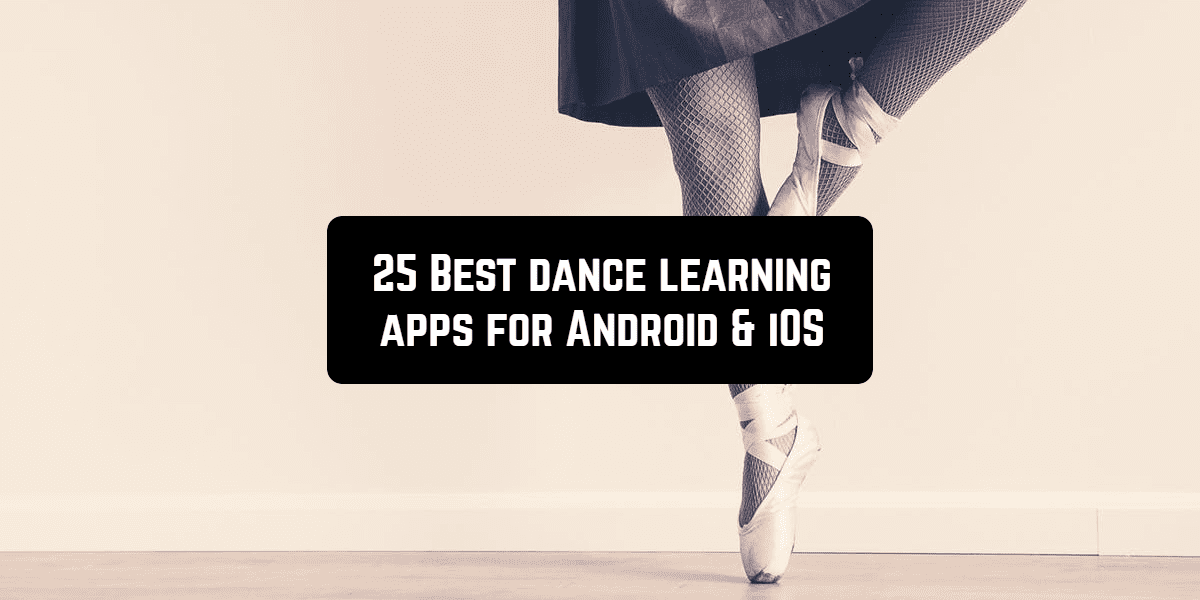 Dancing is a cool activity for everyone, it is not only fun but also helps to keep fit. Even if you have two left feet, we bet you have thought about learning how to dance at least once. Now it is easier than ever! You may not have time or money for dancing classes but you can find many dance learning apps for any device. You can learn new dance moves, get new ideas to improve your choreography, start practicing dancing for everyday fitness exercises or just have fun. Here are the best apps for learning how to dance we found for you.
Just Dance Now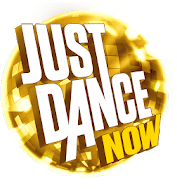 To start with, this is one the most popular dance apps you have probably heard about. It is based on a famous video game for consoles, but now you can have fun just using this app for Android and iOS. Here you can find a large variety of dances and many different songs, and the dance library is updated very often. Repeat after characters who are just the best at dancing and improve your skills. The choreography is very realistic, all the moves are shown as subtitles, so you can dance just right now!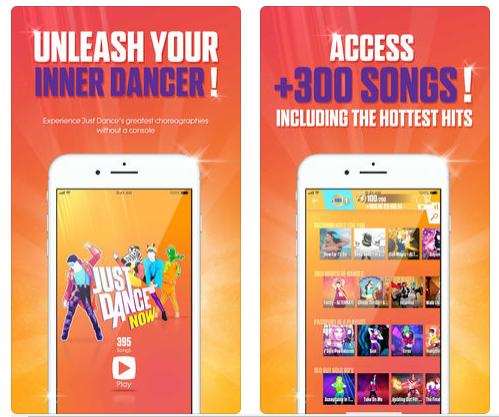 back to menu ↑
STEEZY Studio – Learn To Dance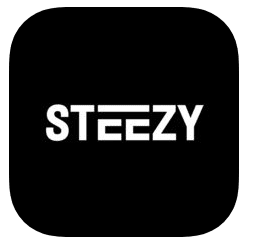 This app is good for those who want to have a well-organized video lessons library in their pocket. The videos are made for dancers of different levels and styles, the moves are shown from different angles: everything for effective learning in any place you go.
The app is NOT free, however, it provides a 1 week free trial period.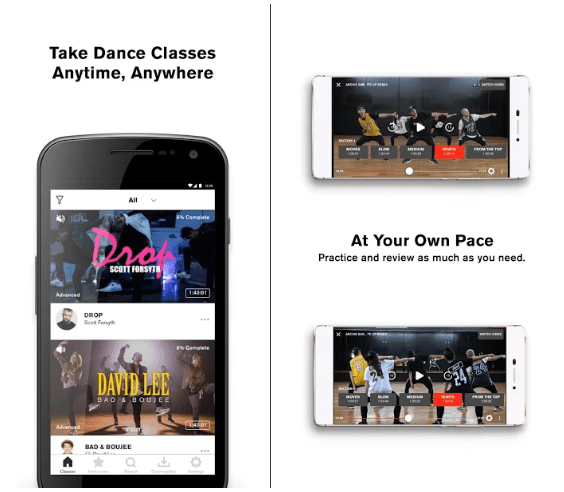 back to menu ↑
Crazy Flamenco Rumba Dance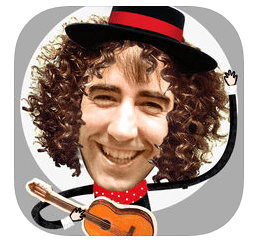 This game is very similar to the previous one. You insert your face and become a crazy flamenco dancer who can show amazing moves everywhere. Try this, you will definitely have fun and enjoy being so skilled at dancing.
The app provides many thematic moves as well, so you can use it to enlarge your choreographic experience.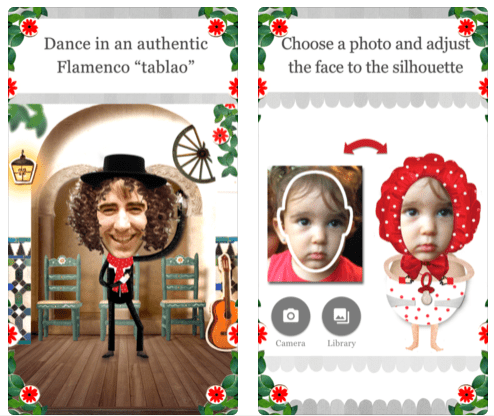 back to menu ↑
ElfYourself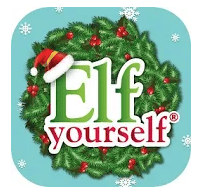 With this app, you are guaranteed to have fun. Upload your face and become an elf who is the master of dancing. You can create up to five elves. Your elves can dance in any surrounding under your camera, so you can create a personalized video. Many different dances are available.
You can learn how to dance too – the elves will show you many moves. But you can just enjoy them dancing as well.
back to menu ↑
Pole Dance Lessons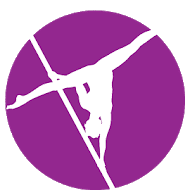 And we are going to more serious apps you can learn real dances with. This app is good for those who have decided to try pole dance. This kind of dance is gaining popularity nowadays, it combines plasticity, elegance, and acrobatics which makes it beautiful. This dance is quite complicated but with Pole Dance Lessons by Veena you can try to practice it without a teacher. The app contains pole dance video lessons as well as lectures on body mechanics to make your training safe.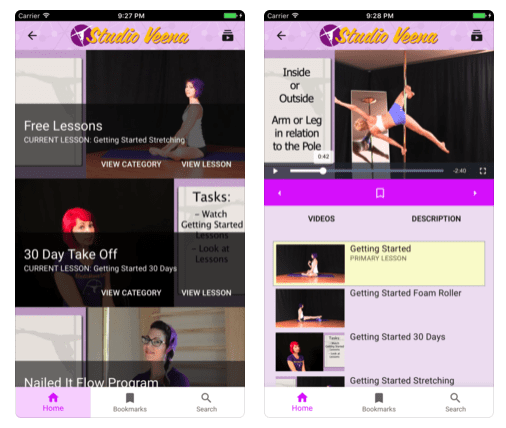 back to menu ↑
Dubsmash – Dance & Lip Sync
Dubsmash is your opportunity to feel like a hero of your favorite movie, series or cartoon. You dance and move your lips to the beat of sounds and music – just choose the sound you want.
Create a duplicate of a video, clip or movie – follow the trends and do it fashionably. You can become popular and also tell your friends your nickname to subscribe to you. Repeat the dance video lessons to the fashionable rhythms and feel what it's like to be a real star.

In case you are looking for stretching apps, check our article: 17 Best stretching apps for runners and dancers (Android & iOS)
back to menu ↑
Step Dance Moves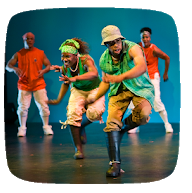 This app is devoted to those who have decided to master in stepping. This type of dance is also quite complicated and requires efforts and constant practice. Step Dance Moves app contains stepping lessons for dancers of any level, beginner, intermediate, or advanced.
The app is created is a base of video lessons and doesn't have any extra functions.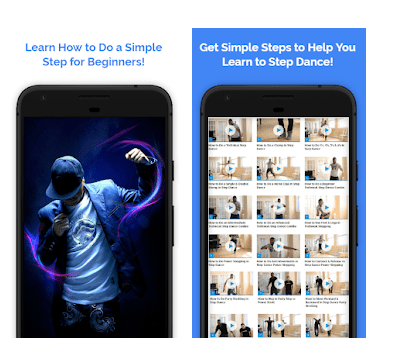 back to menu ↑
Salsa Rhythm
Whether you are a novice dancer, instructor or professional, Salsa Rhythm will help you catch the inspiration and rhythm of salsa! With 20 piano melodies, 29 drumming rhythms and other instruments available, you can feel like you are in a real dance studio with professional music.
You can learn new combinations and combine them to your liking – the rhythm during training can count down the voice of a real trainer! Change speed, music, style and more – you won't even know how to become a true Salsa connoisseur!

back to menu ↑
Hip Hop Dance Steps Videos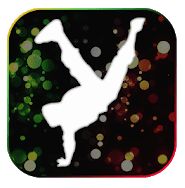 Another hip-hop tutorial collection which can help you to master in this dance. The app is absolutely free, contains only high-quality videos. You can add videos you like to your favorite and categorized them. The app is very simple and light-weight.
back to menu ↑
Hip Hop Dance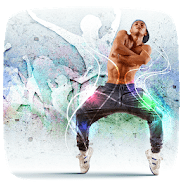 And one more app for those who want to get skills in hip-hop. This app provides video lessons for dancers who already know something about hip-hop and want to improve their moves. You can find some tips for beginners there too.
back to menu ↑
Hip Hop Dance School Game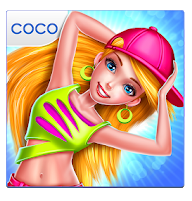 And, if you are tired of endless tutorials but still love hip-hop you can try this game. Create your characters, choose their outfit and make them train to give the best hip-hop performance for a big show. The game can inspire yourself for hard training.
In this game. you can work out, follow the advice of your mentor, do everything to be the best. And, who knows, maybe you will catch some new moves for yourselves as well.
back to menu ↑
Zumba Dance Exercise Offline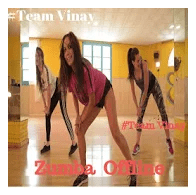 Zumba is something that can cheer you up and help you stay in shape at any time. With this app, you will not have to find some classes, you can practice this wonderful dance anywhere using your device. The app works offline so you don't need the Internet connection.
Remember, it doesn't matter what dancing skills you have — Zumba is for everyone!

back to menu ↑
Belly Dance Fitness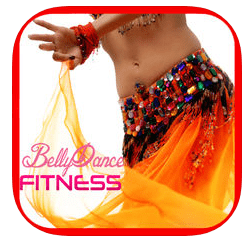 Another dance which is both beautiful and perfect for keeping feet is belly dance. This app will give you everything for your regular training, from video lessons to health tips and secrets. What is more, the app will help you watch your diet to make your practice more useful. Many motivational pictures will help you keep practicing as well.
back to menu ↑
Pocket Salsa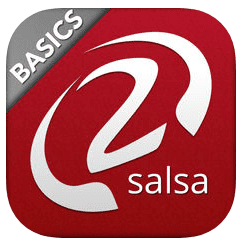 This app is for those who want to learn how to dance salsa. Pocket Salsa provides very good, easy and understandable video lessons for everybody.
As for features, there you can find rated salsa video tutorials, what's more, you can download any video to your device and watch it everywhere. In addition, using this app you can create your own melody for your special dance mixing different rhythms.
The free version provides lessons for beginners, for more complicated tutorials you should buy the full version.
back to menu ↑
Dance with Madhuri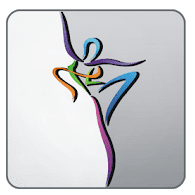 Madhuri Dixit, the star of Bollywood, wanted to teach the world how to dance, to synchronize every step, that's why this app was created. Get united with people across the world through dancing and deepening into the Indian culture.
This app provides a wonderful atmosphere for Indian dance learners.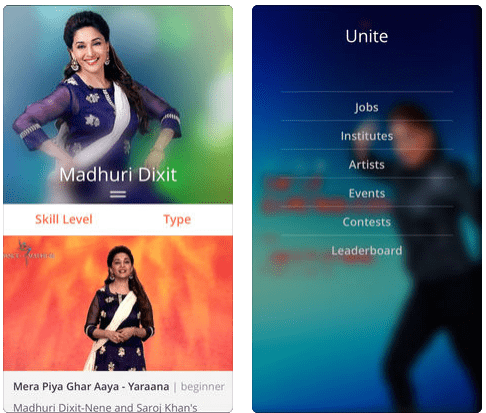 Want to know how to dance twerk? Check out this article.
back to menu ↑
Dance Strength Training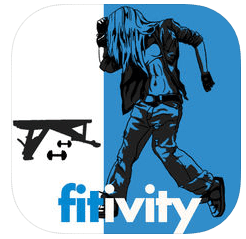 This is a perfect application for dancers who prefer to stay in shape. You will definitely love working out through dancing. It is not only useful for your health but also fun and motivating.
The app contains different types of exercises. Their combination is perfect for any dancer's training.
The training is accompanied by tutorial videos and audio guidance.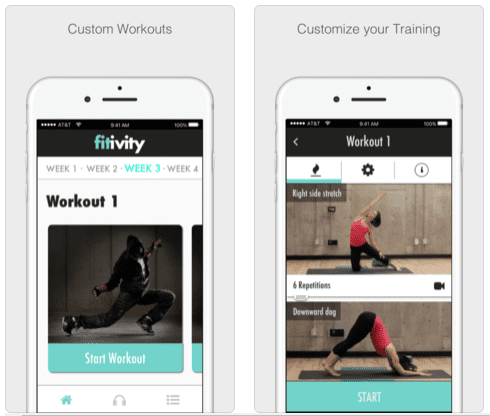 If you are a dancer, you need good stretching exercises. Check our article 17 Best stretching apps for runners and dancers (Android & iOS).
back to menu ↑
Dance School Stories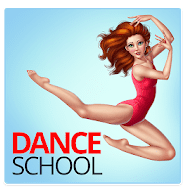 One more cool dance game where you can find new moves and motivation for your practice and at the same time have fun. You should bring your character to the top by developing her dancing skills.
You can choose what types of dances — from hip-hop to ballet — to dance and create your own dance school schedule. What's more, you can choose an outfit and a boyfriend in this game.
If you want to master at dancing you must make dancing your life. Then, why not to spend some time on romantic dance school story to motivate yourself?
back to menu ↑
Dance Step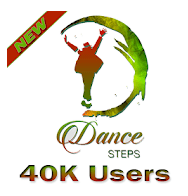 This is a good collection of dance tutorials for any dancer, beginner or advanced. The app contains many videos with lessons of different dances: hip-hop, break dance, salsa, Indian dances and many more. The new videos are added regularly.
back to menu ↑
Trance
Do you like to study new moves? Can't you imagine yourself without dancing, music and good mood? Trance will help you learn something new, learn new music and follow other fans! There are 3 levels of difficulty and skills – choose your own and start improving your abilities.
A standard subscription gives you access to 3 popular songs per day – you can dance to them, watch what other people have come up with for this melody and shoot yourself. Show the world and your friends what you can do and how you can rock.

back to menu ↑
Dance Workout Videos : Weight Loss Dance
Dancing is a great way to lose weight without doing any boring exercises. Latin American dances are incredibly active and aerobic – just choose this category and learn the hottest dances in the world. Dance fitness is a sport that requires no coach's supervision and no need to go to the gym.
Bring your health back to normal, tighten your body and keep fit with a rousing zoom or other aerobic dance. You burn calories without even feeling it – isn't that great?

back to menu ↑
Dance with Vincent & Flavia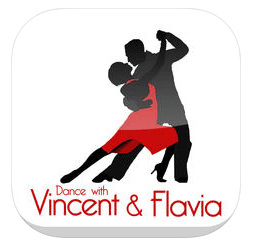 Dance with Vincent & Flavia contains video tutorials from famous dancers for everyone. The video lessons are understandable and easy to follow, so you can learn from the best for a very moderate price.
The app is not free, a small price is charged on AppStore.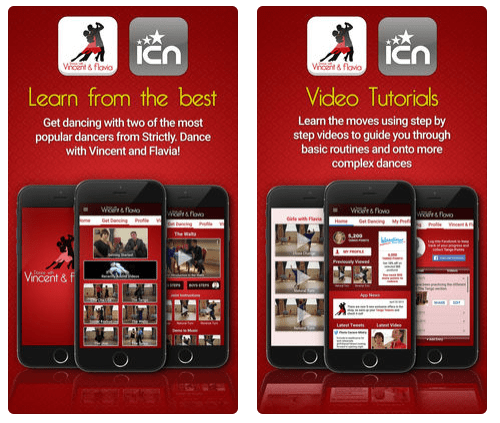 back to menu ↑
Break Dance Moves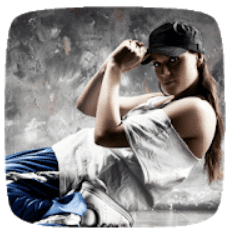 Breakdancing is one of the most popular forms of dance all over the world, and with this app, you can learn some cool moves. The app provides step-by-step tutorials, all the videos are arranged according to their difficulty. Even if you are not a beginner, you can watch everything from the easiest lessons to refresh your memory.
Don't miss your opportunity to learn how to dance the hottest dance in the world!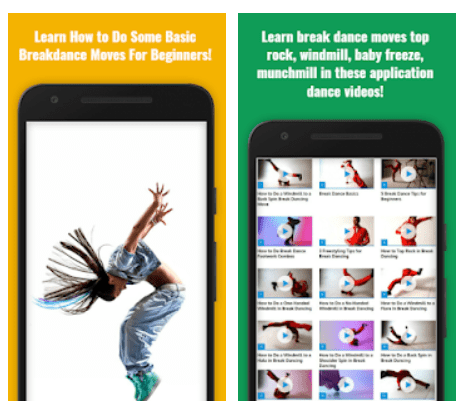 back to menu ↑
Street Dance Moves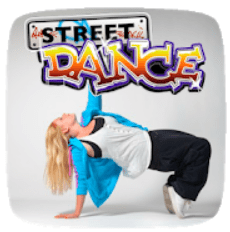 Street dancing is a very spectacular combination of many styles, it is a naturally developed mix to express your feelings and emotions. Nevertheless, it is quite hard to perform. With this app, you will have your tutorial to develop street dancing skills from scratch.
The app is good for dancers of all levels, what matters is your motivation and desire to become better.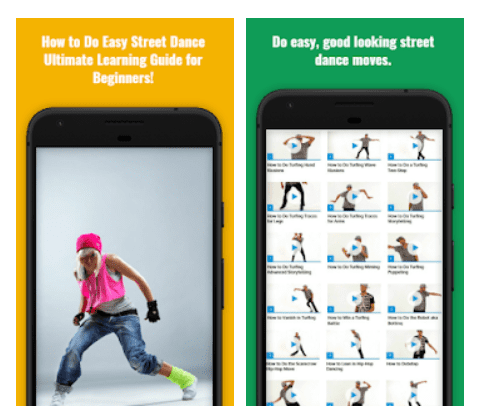 back to menu ↑
Learn Bhangra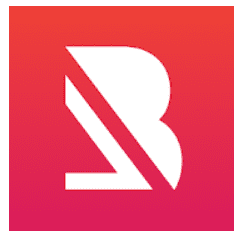 Bhangra is a high-energy folk dance originating from Punjab. This app teaches you all the basic moves from the very beginning. All the lessons are organized step by step so you can increase the pace gradually.
Starting learning Bhangra is a good way to try something new in your life, so the app is really one of a kind.

back to menu ↑
Pocket Bachata
Are you afraid you will not be able to learn new dances without a coach? Then Fernando Flores will come to your aid. He is a true professional and for over 7 years he has been supervising students at different levels – from primary to professional in California.
Bachata is a fiery dance that will make even the most stale and complex people start dancing. In total, there are more than 60 combinations and dance moves in the app. You will start with the level of a beginner and you will have to learn them all. Combining the movements of each other, you will get a great dance that will conquer the heart of your friends, acquaintances and spectators!

---
Dance through your life, don't make any excuses and always remember that practice makes perfect!