Saving money has always been not only a great bonus, but also an important part of any person who manages his or her money wisely.
There are different ways to do this, such as various cashback services and bonus programs. They allow you to get a nice surprise when you make a purchase. This can be a refund of a part of the amount you spend or a free service for regular customers.
To always have all the tools you need to get these bonuses, use these best mobile loyalty rewards apps in 2023. 
Are you looking for new ways of saving your money? If so, try these best apps like Ibotta for Android & iOS.
Key Ring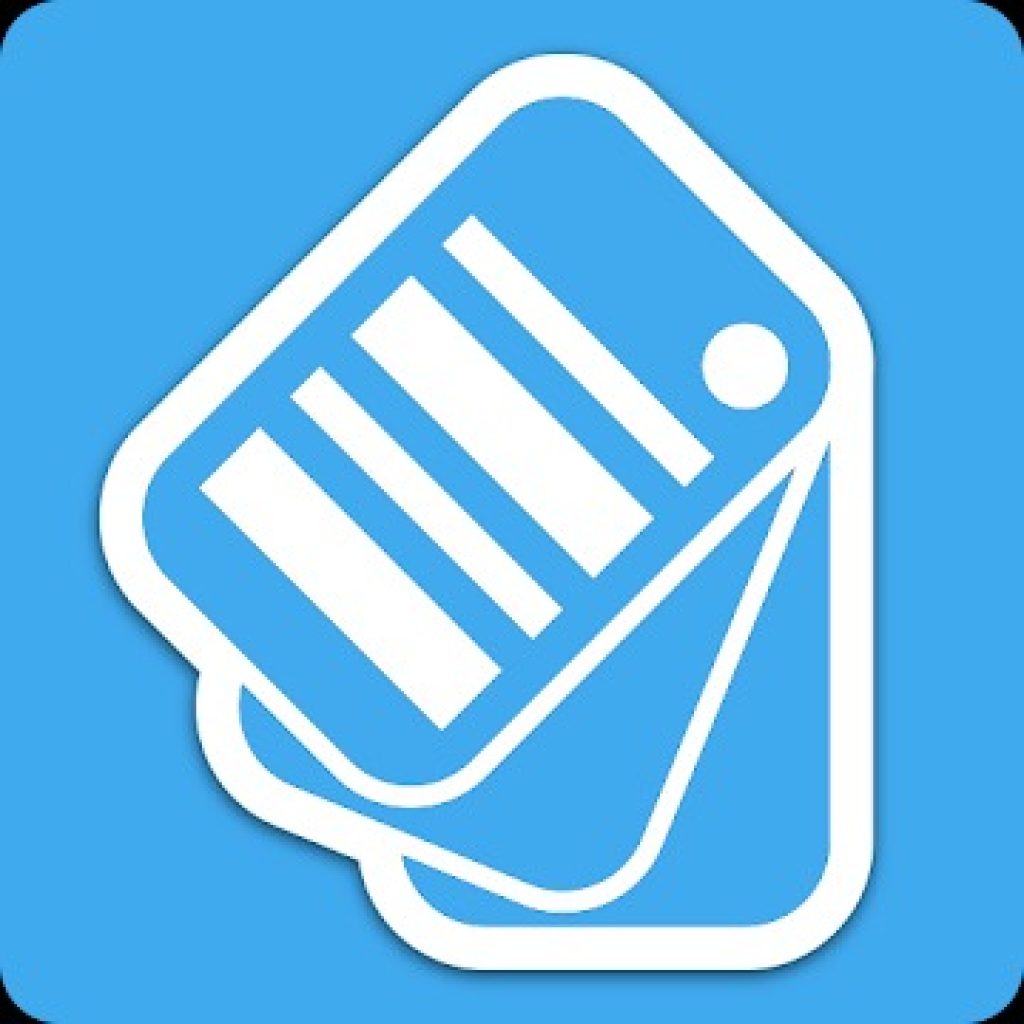 Key Ring is a program that will save your store loyalty cards right on your phone.
Do you want to start saving and put limits on your purchases? Do you want to plan what you will spend your money on in the following days? Then be sure to download this app.
Stop carrying around discounted business cards as well. Download them all into Key Ring and have the peace of mind that you always have them with you. Scan the cards from your mobile device and get bonuses for doing so.
All the cards you scan will be in the account cloud. Check-in here daily to see sales on the stores you shop at most often. If you need to buy something at a store soon, it's advisable to make a grocery list here. It is really convenient and fast. The list can then be sent to your family.
By the way, if desired, you can attach a photo of the purchased goods. Perhaps for this, you will get extra discounts. Key Ring works in real-time. A huge number of users have installed this program in the United States.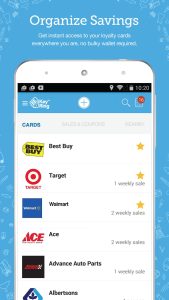 The app is really handy and in demand, especially among young people. You simply can't lose your cards now because they will all be stored here.


You may also like: 11 Best Cashback Apps (Android & iOS)
Speedway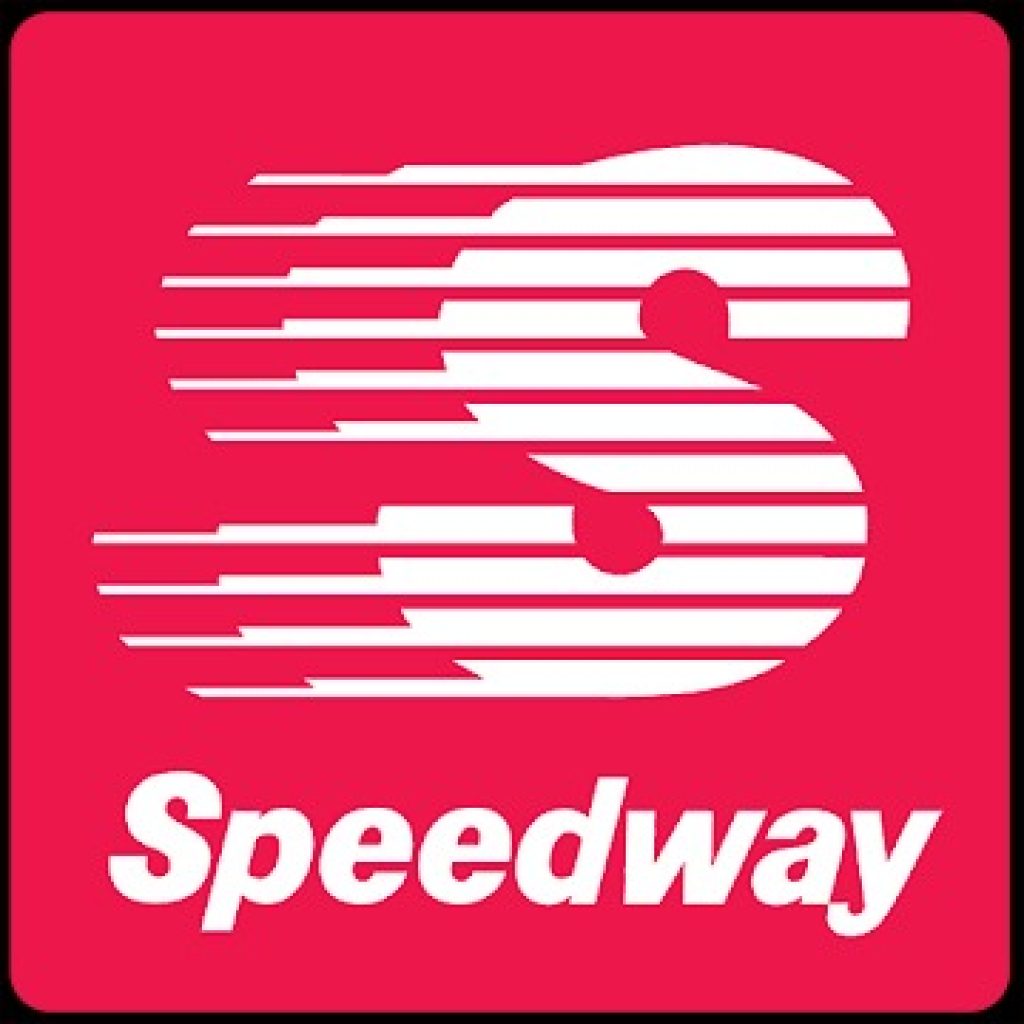 Speedway is an app that can find everything at current prices. Stop throwing money left and right and find a bargain.
Do you need gas for cheap? Be sure to download this program in this case. You'll be able to find a track here that will provide you with services. Get prize tickets and coupons here as well and use them properly.
The program has a lot of interesting features. Here you will save your maps and coupons issued. Scan your card quickly and without any problems. Everything works perfectly, the system is not laggy.
It's also worth noting that you will be able to turn on notifications to send messages if you wish. This is a useful feature. You can add widgets here to make it more convenient to use the program.
Get electronic virtual cards, they are not superfluous and can always be useful. Use cards as often as possible and make all purchases.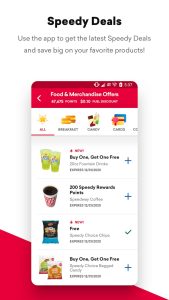 See more information about this service on social networks. Send this app to your friends and tell them about its features.


Reward Cards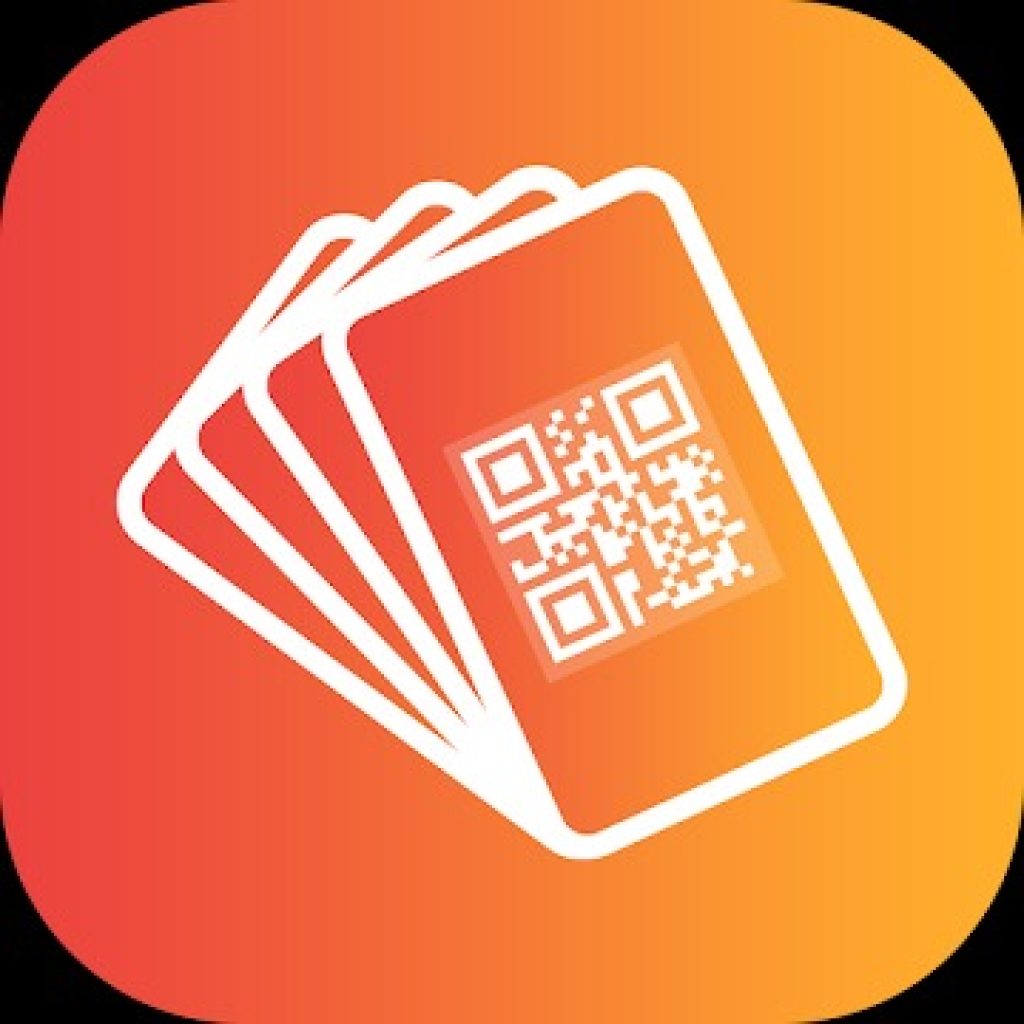 Reward Cards is a money-saving program and more. With this app, you can put all your cards into the system and be sure you don't lose anything.
Pick up gift cards, and manage all paperwork electronically. What's more, now you don't have to keep everything in your head, write down here all the purchases you want to make in the store.
Take part in contests and get coins for participating. They can be transferred to your card later in the form of bonuses.
You will now be able to get rid of the bill money, your purchases will cost a minimum. Keep everything in one Reward Cards app and forget the wallet altogether. Everyone is switching to the electronic card format now because it's so much more practical.
By the way, you can free up space on your phone by deleting branded stores. Put stores on your list of this app and save yourself some time.
If you don't understand something, you can ask the experts for help in any case. Turn app features off or on through the settings.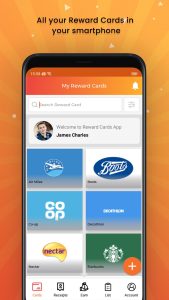 When making a purchase, show the virtual card to the salesperson. Scan other cards and have a lot of discounts from that. It is worth noting that it is advisable to make a backup in case you lose your phone.


7-Eleven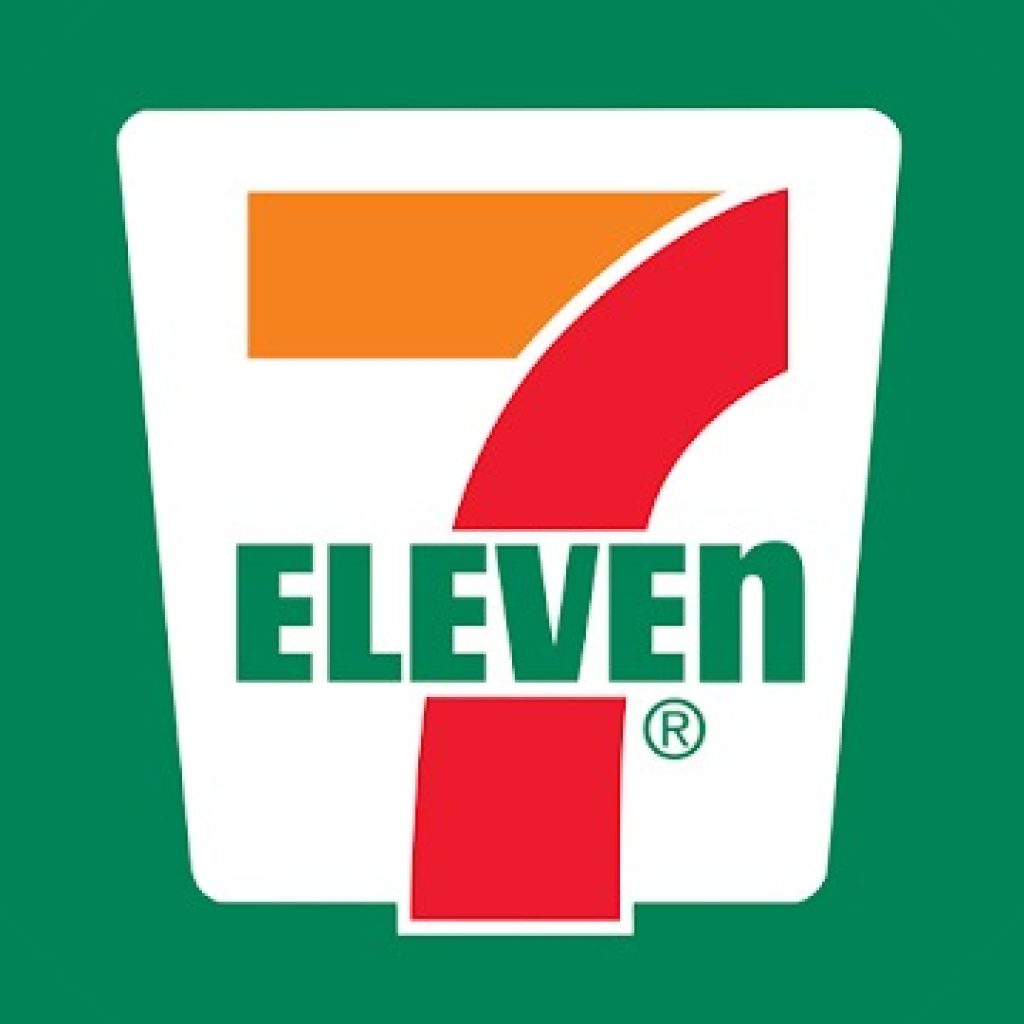 7-Eleven is an app with which you can earn money. Here you can scan barcodes and the system will credit you with points.
Do your shopping every day and enter what you buy into 7-Eleven. By the way, it's really cool that the points you get can be exchanged for drinks, in-store food, and other nice bonuses.
You'll be able to take a product off the counter for free! This way you will save yourself from having to pay for it. What's more, order delivery right to your door.
A large variety of different drinks and food you will be able to choose from in the app. Choose those stores that you really like. Save money with gas stations. Pour fuel at half price. Pay for anything through the built-in e-wallet and get points for it.
Get both a small amount, depending on the service and a large number of discounts. It's worth noting that you don't need to wait in line at the store.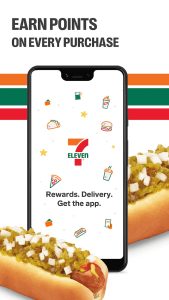 Turn on the app and pay with your phone through a terminal. Certain items will be discounted for a while as well. Provide yourself with everything you need here and forget about the frantic amounts you paid in stores before.


Reward Stamp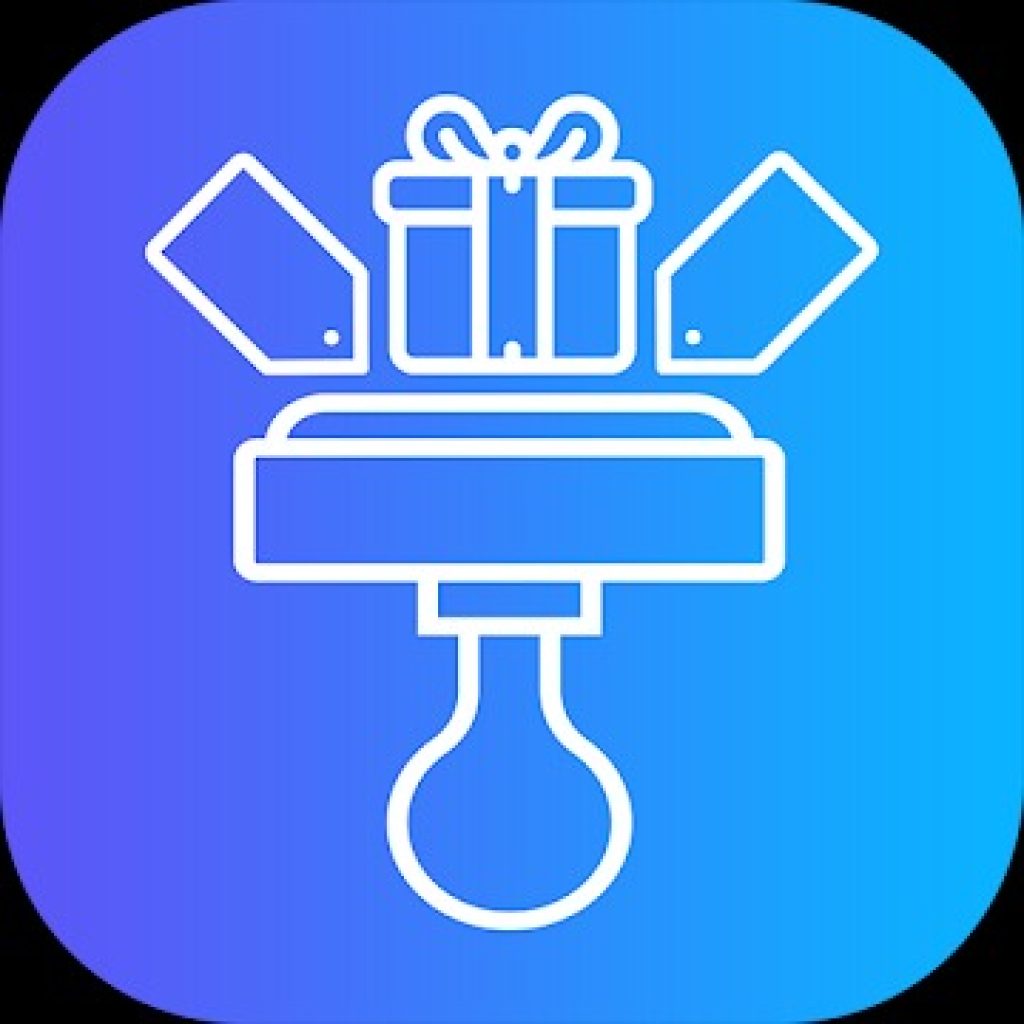 Reward Stamp is a program for saving you money and being able to earn rewards for purchases. In this app, you have to look for customers and motivate them to work.
Enter all of the person's information and start working with the program. You can register by phone number, and specify all the details of the person so that there will be no questions in the future.
It will be possible to choose absolutely any criteria and start developing your business here. Trust the service. Confidentiality here is high, there is no need to worry about data dissemination. Turn on the function to send you a notification.
What's more, keep track of how many people are working through the app system, there is analytics for that. Be on the same wavelength as the people you registered under yourself. Thereby favorable interest will be charged to you for your work.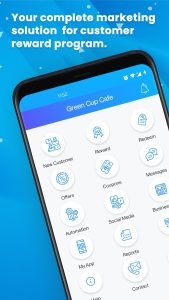 Put out offers of cooperation and entice people in this way. Try different variations to create a better business. Post your links on Instagram and Facebook and get a big team that wants to work.


Loyalzoo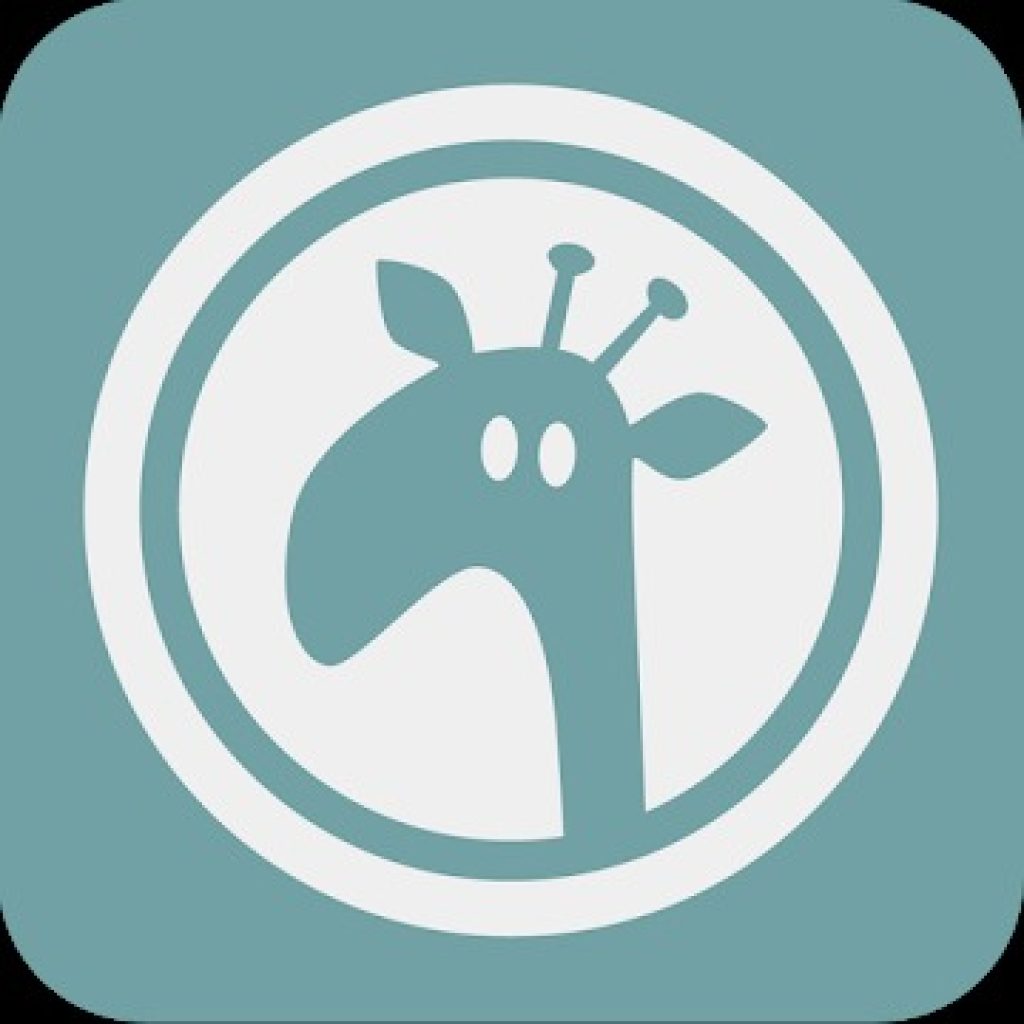 Loyalzoo is a program for your cards in electronic format. You will be awarded bonuses for your purchases at nearby stores.
Here you can buy everything at big discounts. You will forget about the fact that you used to spend money in large quantities. Now everything has improved and there are a bunch of gift cards, certificates, electronic discounts, and so on.
In the store, you should tell the salesperson that you have a program called Loyalzoo, which gives you cash back on your purchases.
Before all this, you have to register. Put your phone number or mail. You have passed the main step and you can get to the topic of shopping. You don't need to pay by card for your purchases, it's all entered into the system. You also don't need to scan codes from products, that's a long time.
All you have to do is get the app into the cloud and everything will show up. You can deactivate the functions you don't need. Together with Loyalzoo, you can find cafes and stores nearby. Also, you will be able to see all the necessary information about the object.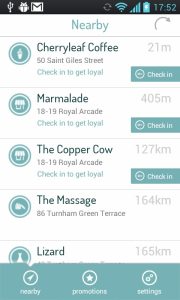 The app will not scatter what you received during its use. The interface of Loyalzoo is awesome, even a beginner will be able to understand the management.


You may also like: 15 Best Food Coupon Apps for Android & iOS
Rewarded Play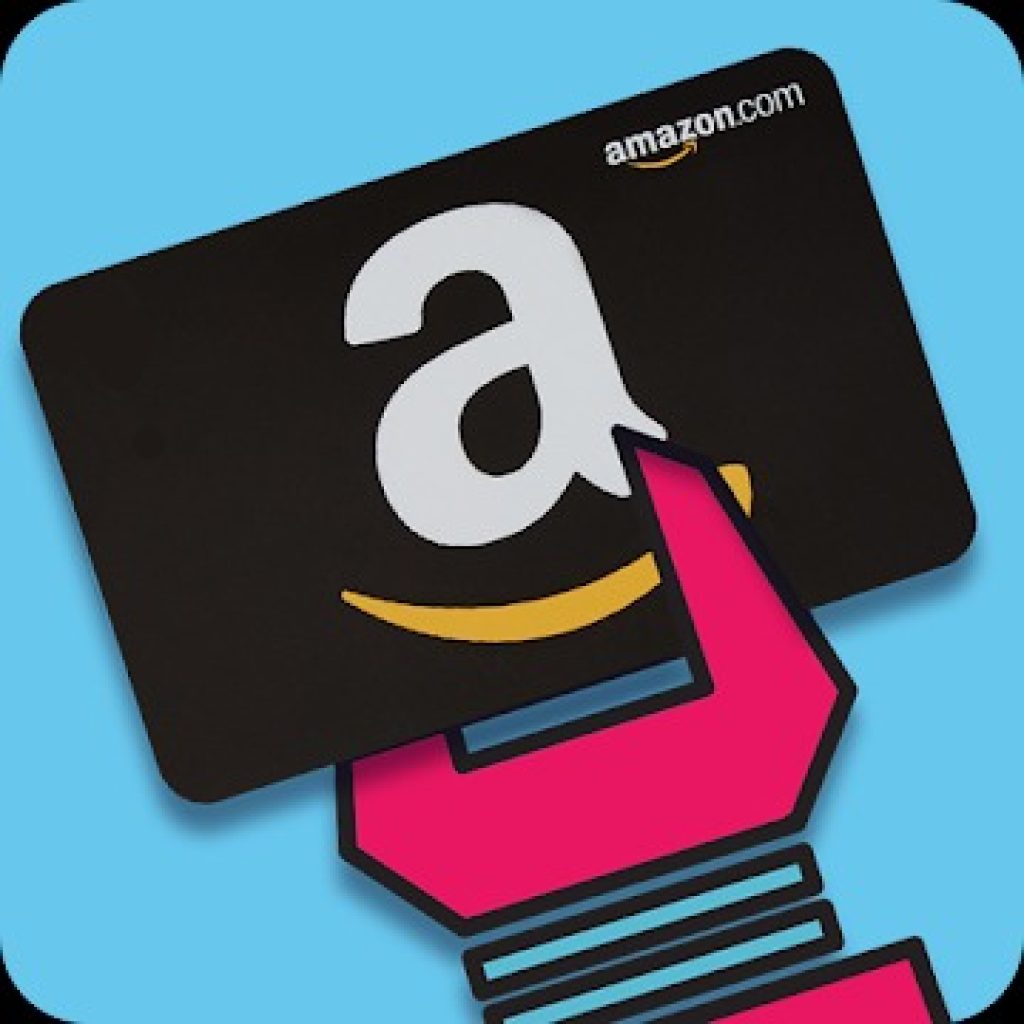 Rewarded Play is an app with gift cards for your favorite stores in electronic format.
The program contains a variety of games for all tastes. Earn points playing them and then convert bonuses into real money.
Invite your friends, brothers, and sisters to the game. Have fun together! No need to go anywhere, you can easily take your mobile device in your hands, go to the app and start scoring points.
The more you play, the more you win. Watch different videos, find something more interesting and earn with pleasure. Create new cards with high points in games.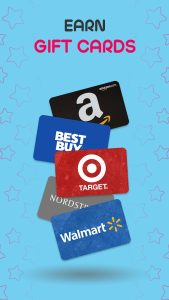 After playing for a long time, you'll accumulate a whole set of cards that you can store in the app. Get Amazon cards, Target cards, and more.

Thanx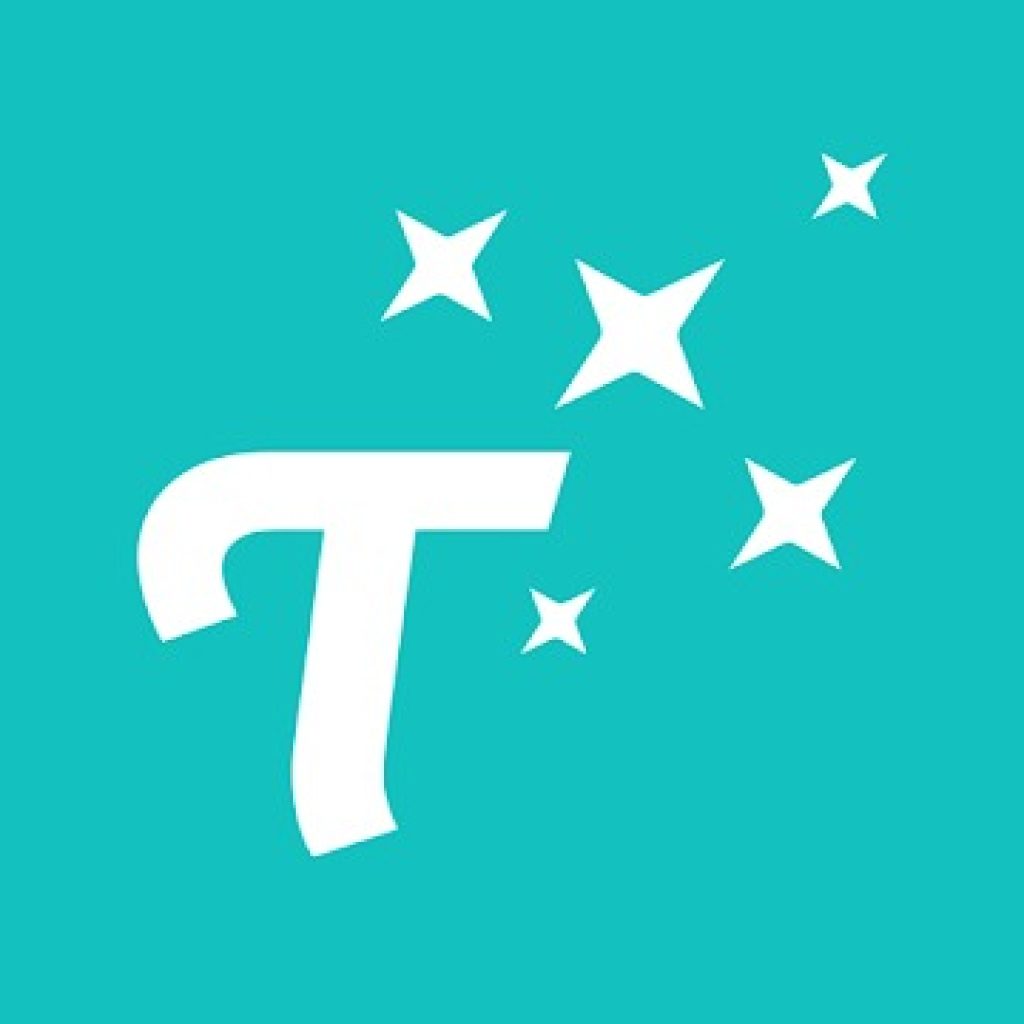 Thanx is a program that gives you great discounts.
So what do you need to do in order to work with the app? First of all, you need to create an account.
By the way, on your birthday you will get nice prizes. This service works honestly.
The app is frequently updated. Besides, you will be able to add an unlimited number of cards to the program.
Take pictures of what you buy and upload everything here. Get rewards in different sizes. All points earned here can be redeemed for products in the store itself live.
The app works in real-time. Invite everyone you know here. Let every one save money in these challenging times! The controls are simple, the design is cool.


Mobile-pocket wallet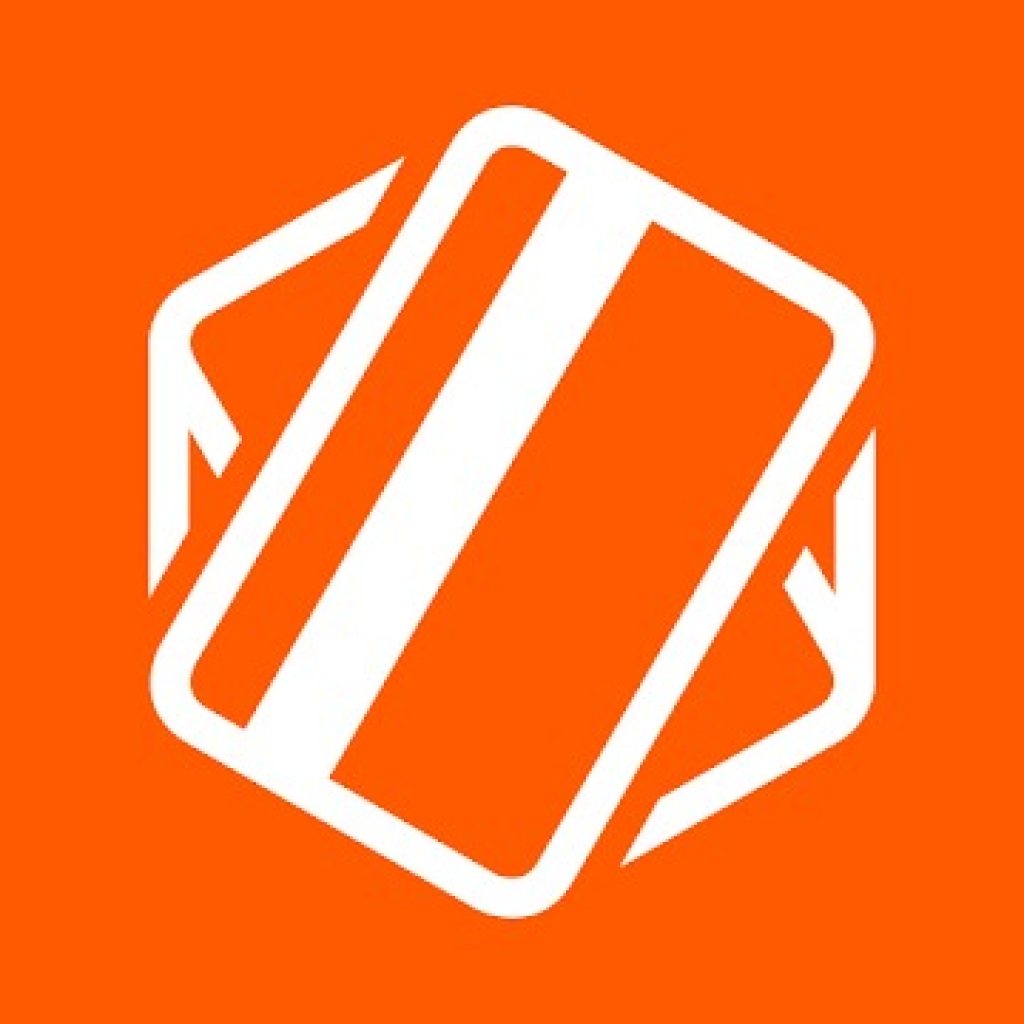 Mobile-pocket wallet is a program that knows how to synchronize all the cards entered in the database.
Do you want to stop carrying around plastic cards? Are you tired of losing your cards all the time? You need to download this app so that such cases will stop.
Download the program, immediately create an account, and enter all your data. Later add all the cards you want to use to pay for your purchases and for which you want to receive points.
Stop wasting money and not getting any benefits. Now you won't just stop spending a lot of money, you'll have extra bonuses that will accrue to you. You will be able to turn on airplane mode and scan the black codes, getting the information you need.
Moreover, it is advisable to save all the cards in the same folder so that there is no confusion. Before you send the map data, make sure that the photo you take is clear.
Synchronize all cards in the program so that if you change your smartphone, you won't lose information about them.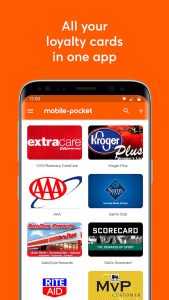 Log in to your account from Facebook, Wallet, and other apps. You can give the app your number to sign up. It's your choice how you sign up. Come up with a password so that no one but you can log in. Protect yourself from scammers.


QR Scanner Rewards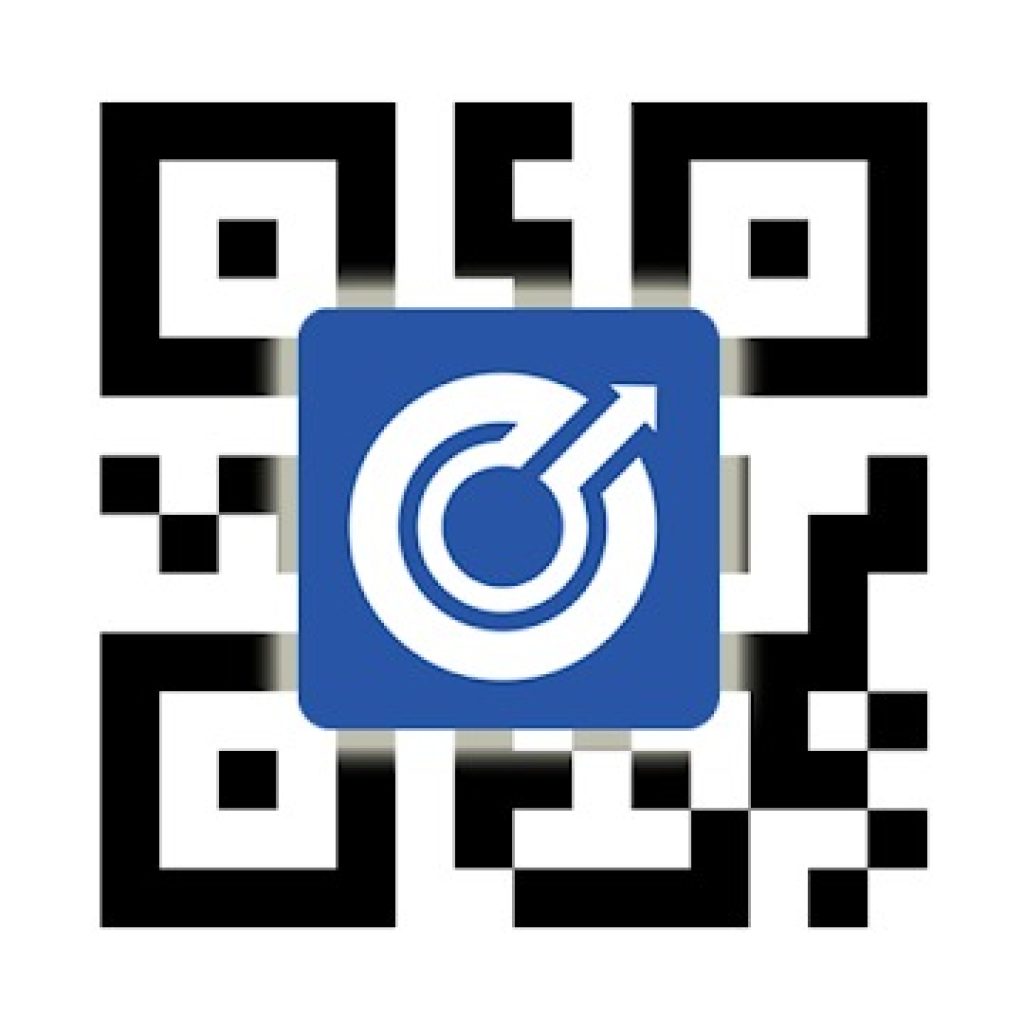 QR Scanner Rewards is a program that contains loyalty and other cards. You will be able to enter here all the information about your plastic cards.
You can easily scan a QR code and buy a product at a good price. By entering the data about the purchases into the system you will be able to get discounts for further purchases in this store.
It is possible to scan text, numbers from cards, and other sources. Everything is there for comfortable use. If you need to, you can select a picture from the gallery and scan it right in the app. Scanning takes place in no time at all.
Moreover, if you need to send the received code somewhere, you can edit it nicely. Many code formats are supported. In the store, you can scan and compare products absolutely on all qualities and choose the best one. Collect as many bonuses as possible and then exchange them for real cash.
QR Scanner Rewards is secure and verified by experts. No one can take your cards, they are not available to others.
It is also worth adding that you can enter your friends and acquaintances with this app. The more people you enter behind you, the better discounts you'll get.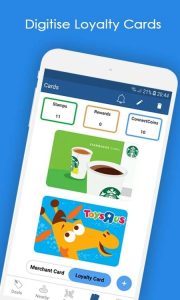 Configure the necessary parameters in the settings. Download the program and enjoy using it.


You may also like: 7 Best Apps To Replace All Your Loyalty Cards With An App
Stocard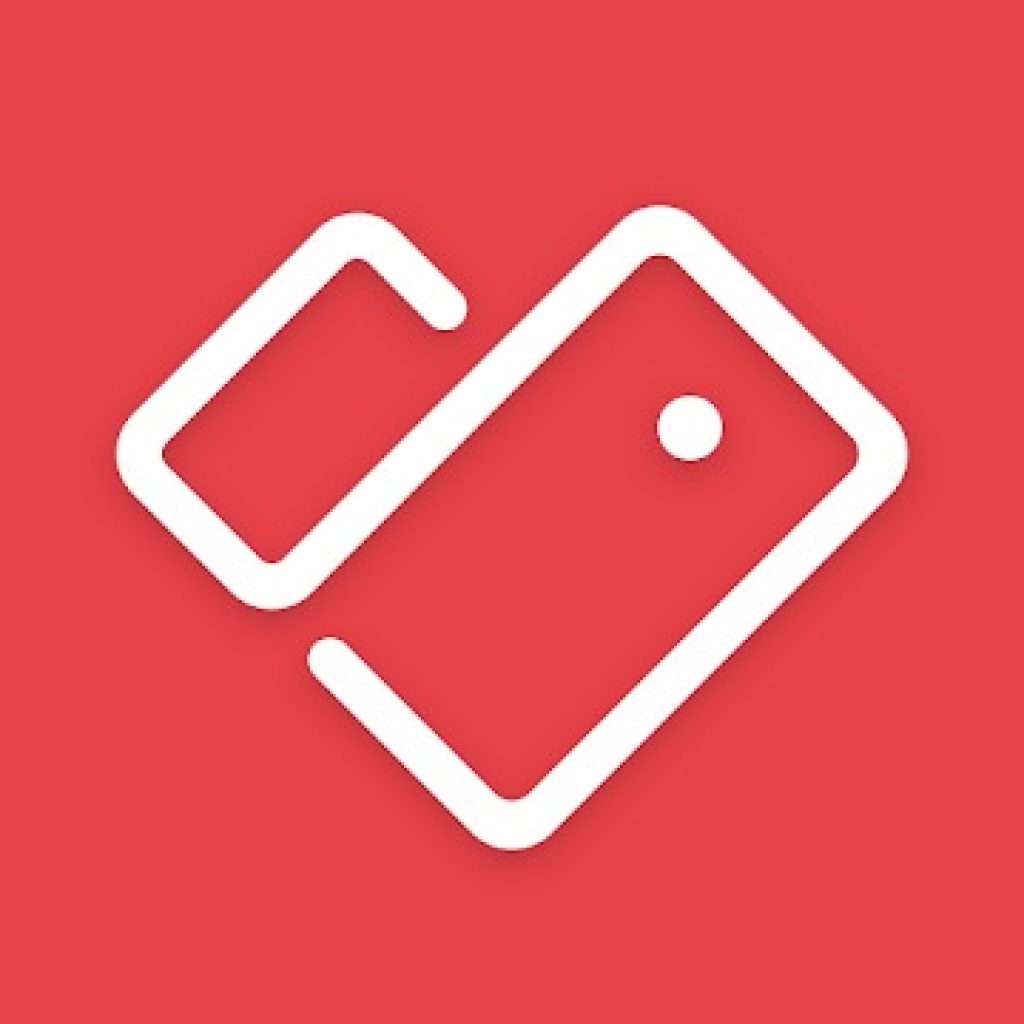 The Stocard app is designed for storing and managing store discount cards. It has a wide range of partners' cards available for a deposit. It contains data on the promotions held by the stores.
The app helps to save the user from the unnecessary weight of a pile of plastic discount cards that have to be carried around when visiting malls.
With Stocard all client cards are available to the user with one click in the app. There the entered data is conveniently sorted in a grid with store names or icons.
Stocard has a user-friendly and accessible interface design. To use the discount card of the store in the app, you just need to select the necessary item from the list. A barcode will be displayed for the selected card, which you can scan and get available bonuses, just like when using a plastic card.
To add a card to the list you will need to select an available store and enter a unique card number. You can also scan its bar code with your device. Besides using discounts the app allows getting up-to-date information about exclusive offers.
In the Stocard app, stores and companies from more than 50 different countries are available, as well as hotels and airlines around the world.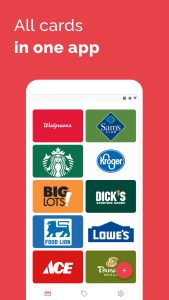 An interesting feature of the program is the ability to write to developers to add new partners to the list of supported discount cards.