Money is never superfluous, so each of us wants to spend time with benefit and profit. Now it is easy enough to solve this problem, as there are many jobs for which performers are required. In fact, it is not easy to find such work, and it is essential to be sure of payment for the services rendered.
You can not waste time looking for such a part-time job on your own, but use our review of the best data entry apps to earn money on Android & iOS.
For all of those who want to have more ways of earning money, we recommend using these best apps that pay you to walk.
Data Entry – Work From Home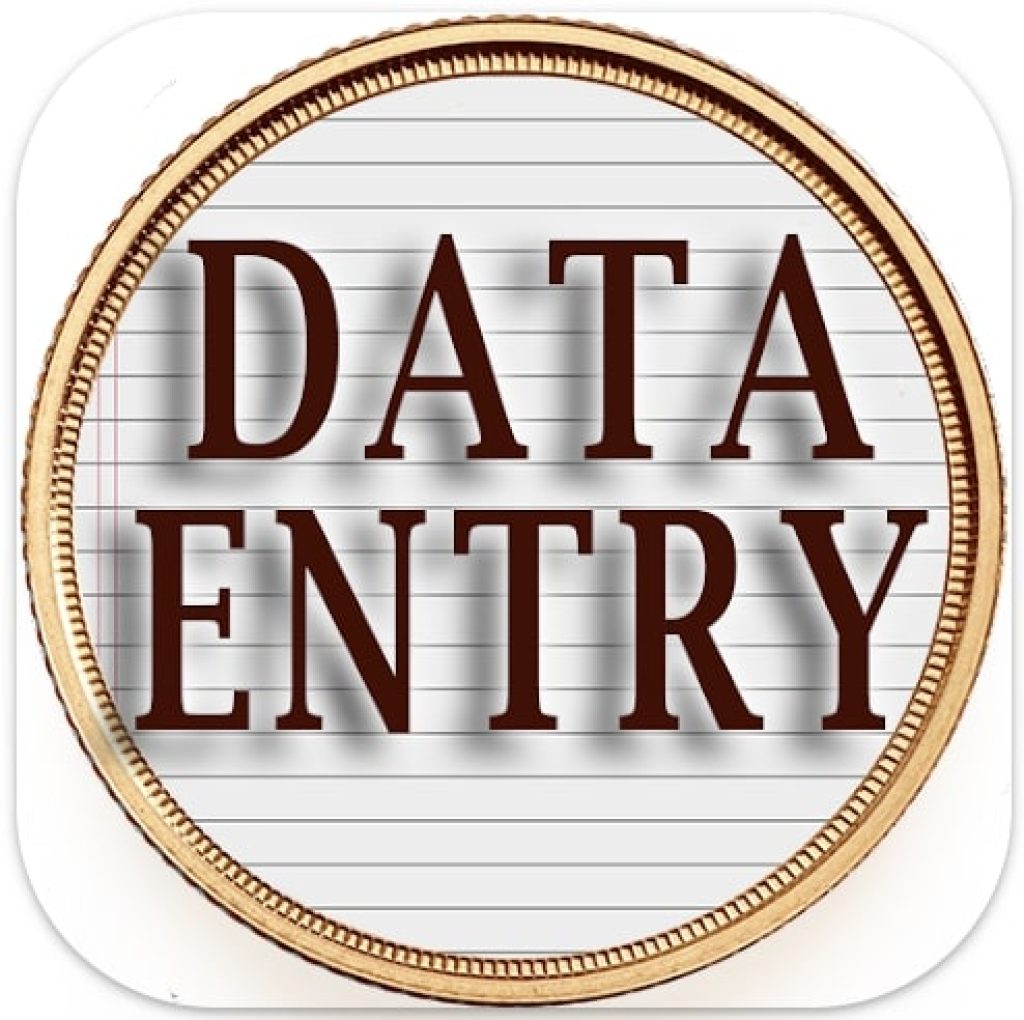 This app is designed for you to earn money by filling in data in the proposed projects.
This is a great option for extra earnings or a stable part-time job at home. Complete tasks and earn points, which can then be exchanged for money.
For one hour there are four projects that require data entry. For international users, the money is withdrawn via Paypal. For those who live in India, the money is withdrawn through Paytm.
This is a proven app that can be trusted. It doesn't require registration, payment, or other data from you to start earning. Everything is simple enough.
The part-time job is designed for part-time work. Great for students and schoolchildren. This service will appeal to those who need extra income and do not want to be tied to a workplace.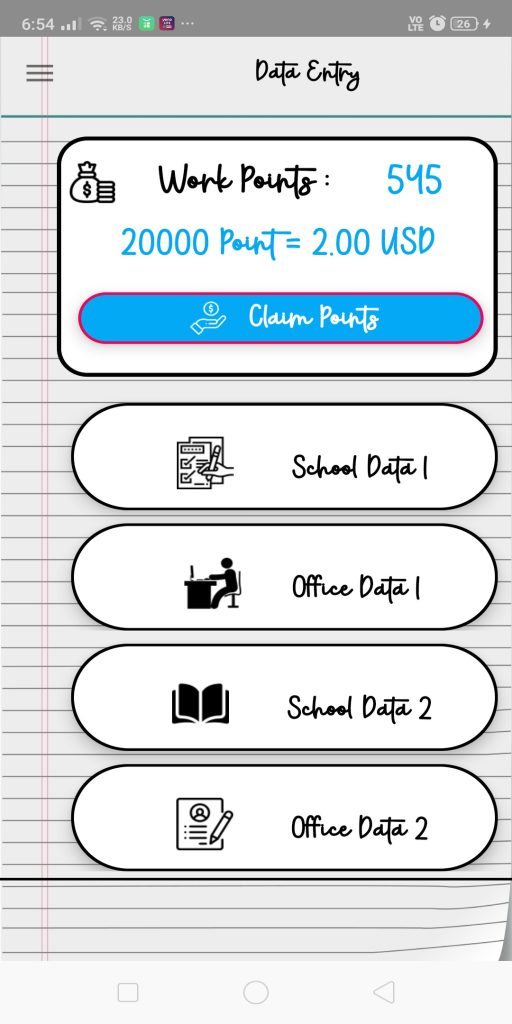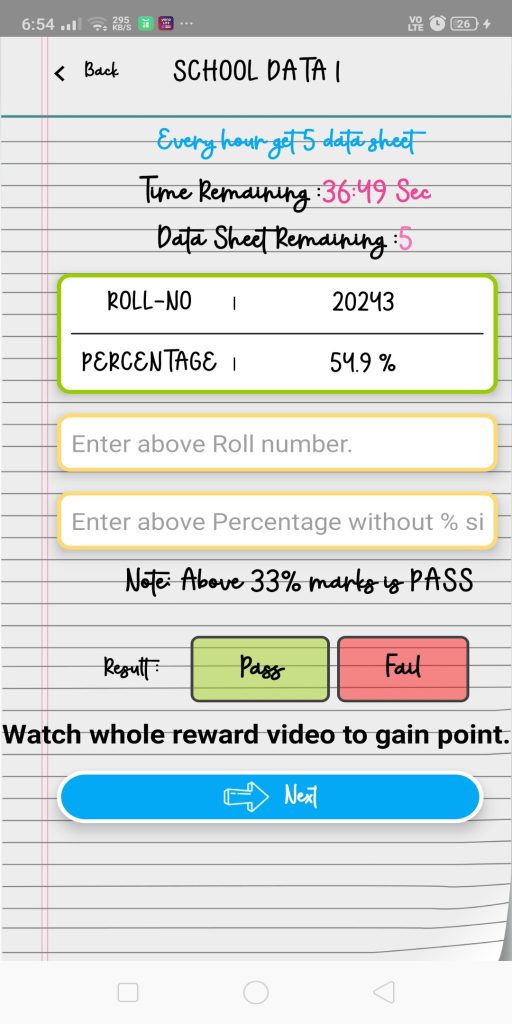 To withdraw funds, you need to accumulate a minimum of 20 thousand points. You do not need to have special skills here. The app is suitable for beginners and confident users.

You may also like: 15 Best Reseller Apps to Earn Money Online (Android & iOS)
Data Entry Jobs at Home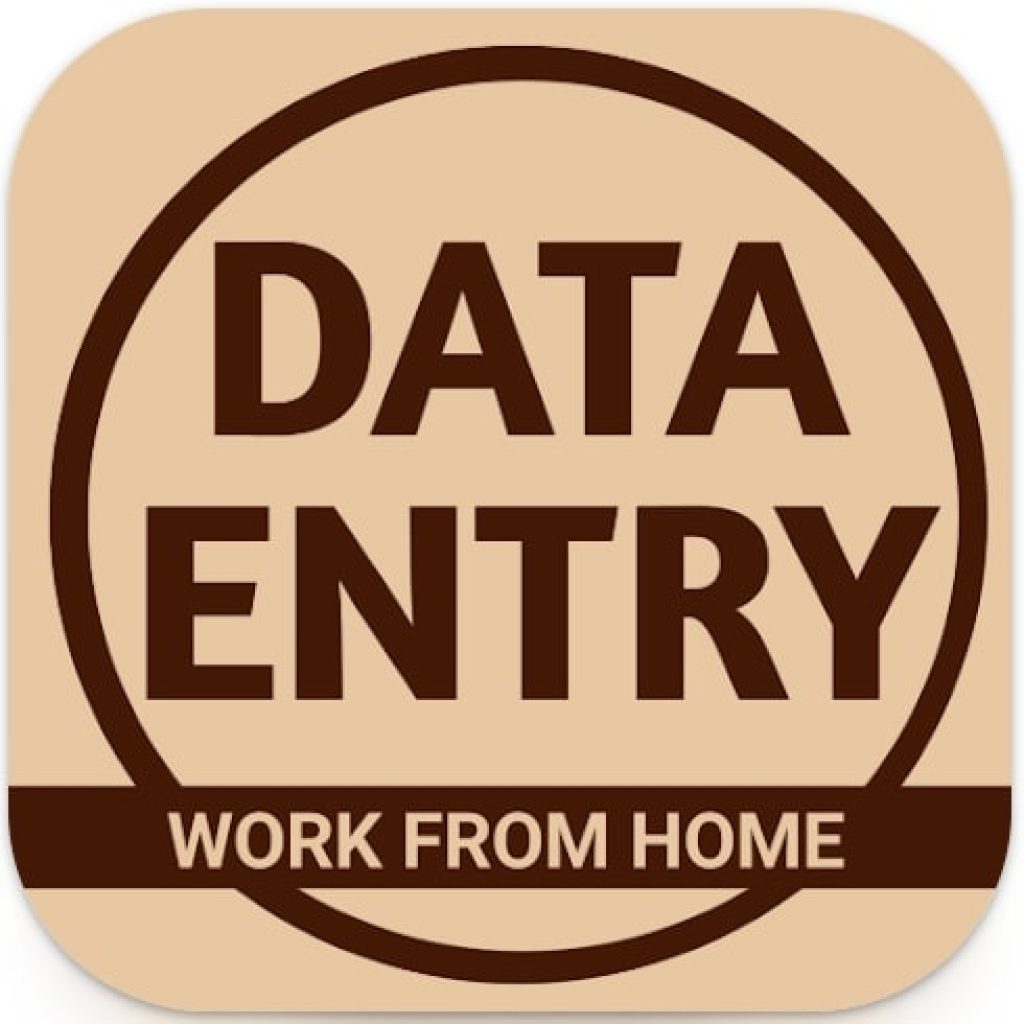 This app is designed to help you find remote jobs. Find the jobs you want and make money from them.
Fill out the form and this service will direct you to the right kind of earnings.
Internet jobs, data entry, accounting, sales, marketing, or word processing? What is closer to your skills and desire, is up to you to decide.
Submit an app, get the job, and earn money. Before you search for a job, you are prompted to fill out a form that fills in your location, skills, abilities, and job expectations.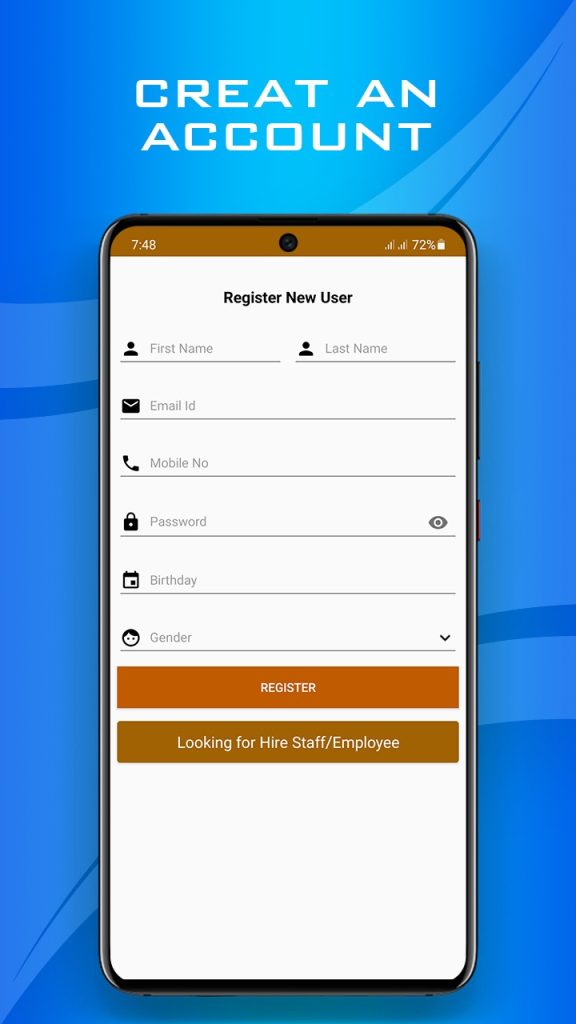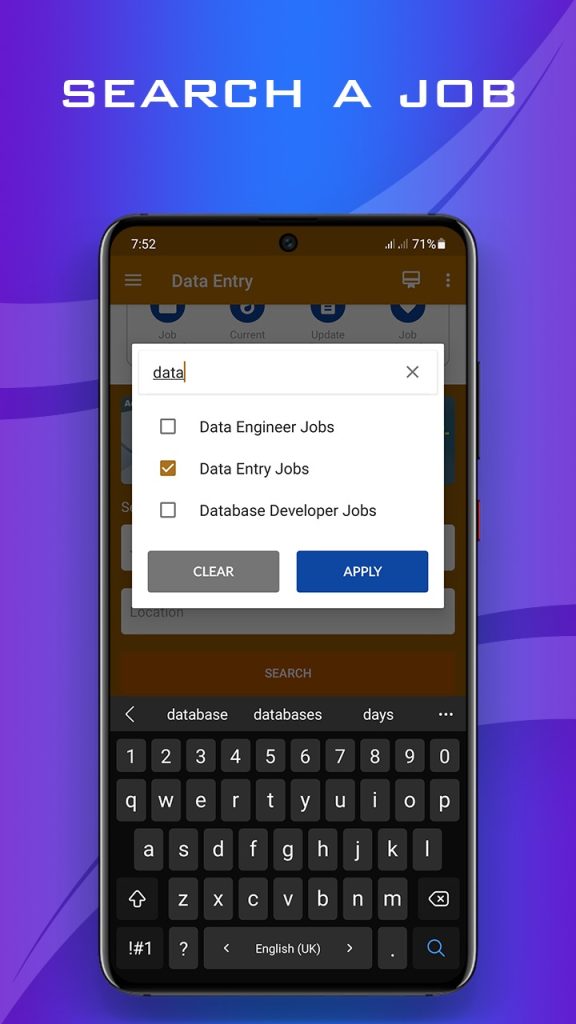 The app then shows you the jobs closest to you. You can also select the job yourself using special filters.

Typing Job: Earn Money Online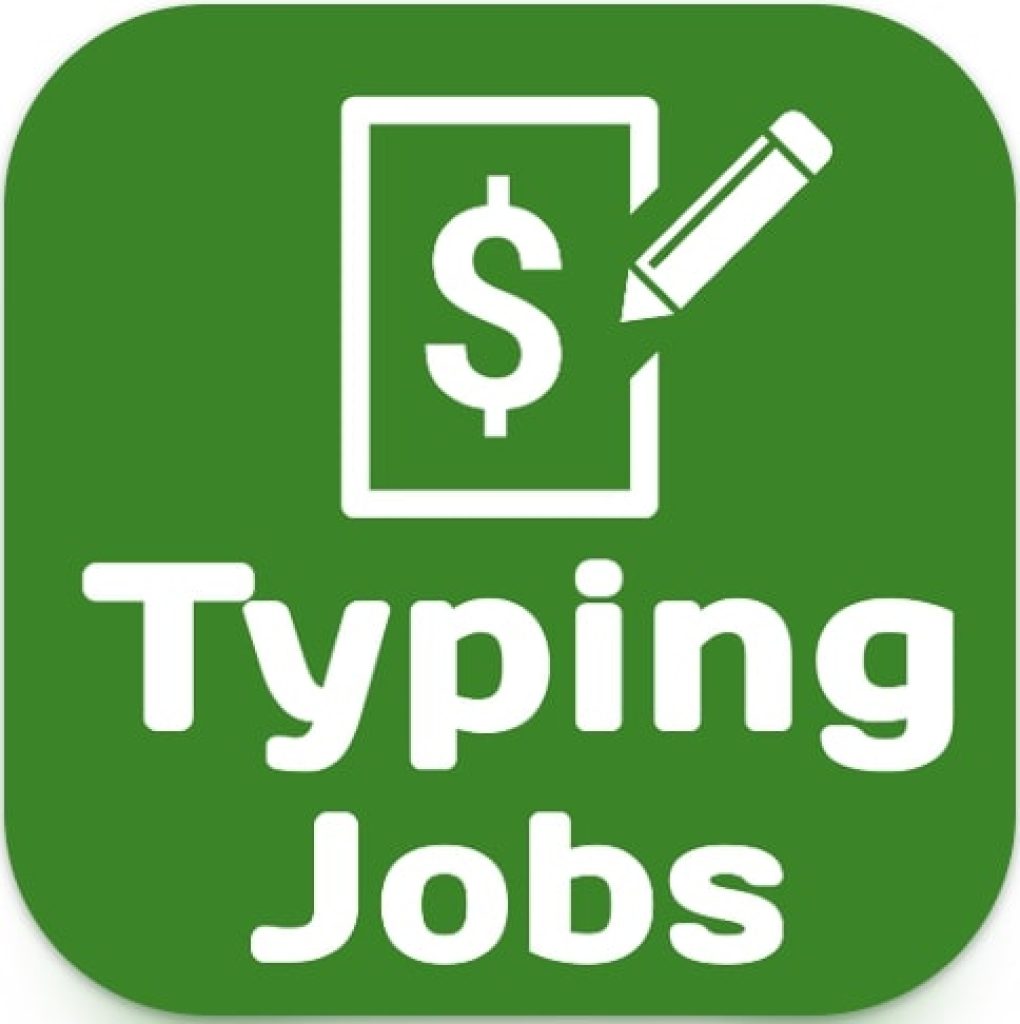 Many people think about the need to find extra work. Basic funds are often not enough to fulfill all their dreams. Then extra work comes to the rescue, or to be more precise, moonlighting for a few hours a day with a free schedule.
The best option among the possible ones is the search for work online as a freelance, which has many advantages. If you are considering such an option, this is where Typing Job: Earn Money Online comes in.
This program is a collection of complete guides on how to make a good profit in freelancing. The distinctive feature is that the ways of making money described in it do not require any special skills. Anyone can do the work, regardless of qualifications, age, or position.
The app describes how to start earning from typing. In addition to the main course, there is an extra course – it teaches how to earn money from typing. The most important thing is that these courses are completely free, just like the app itself.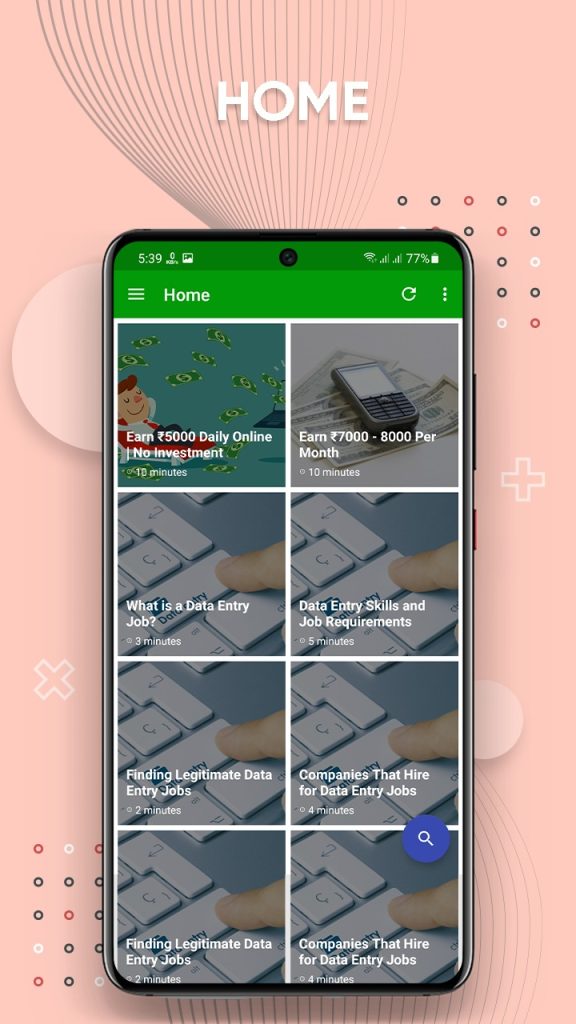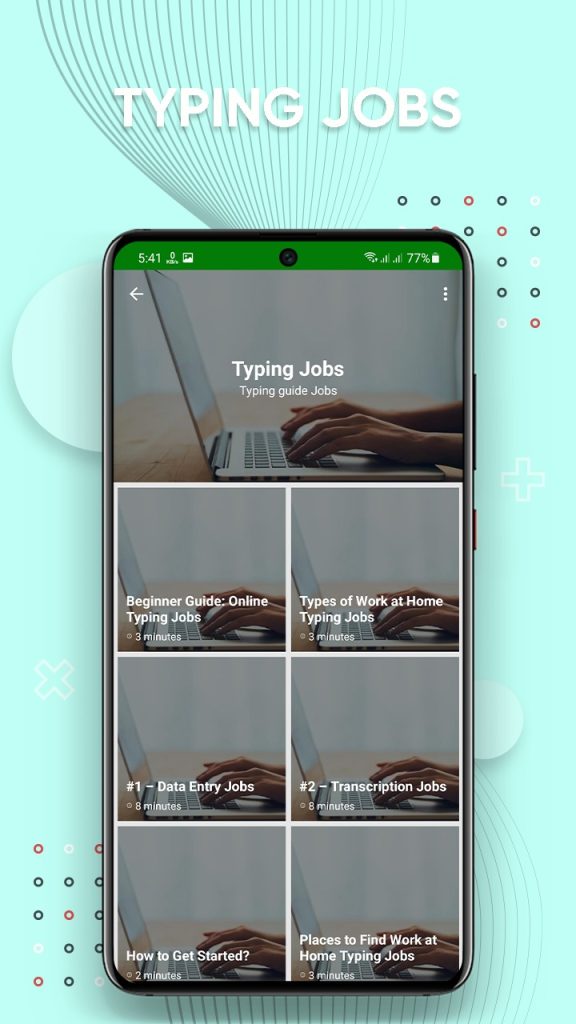 At the same time, they give all the necessary information and practical tips. After they are passed, you can easily start earning immediately. The interface of the app is not complicated and informative. Each lesson displays the time it takes to learn it.

Clickworker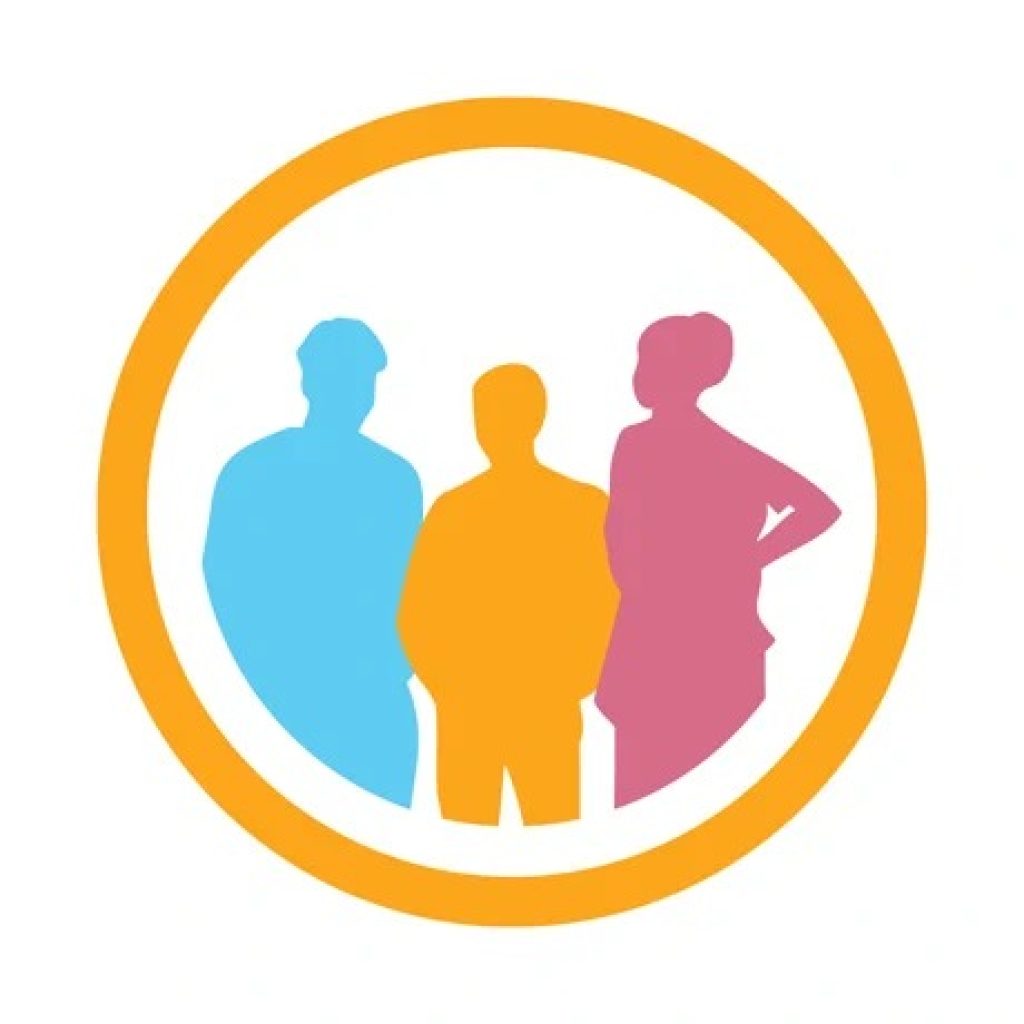 Are you looking for extra income? If so, Clickworker is the right app for you. It has a really simple interface and is easy to understand for any user.
On the other hand, the app contains a huge number of features and functions. It was created as an opportunity to get money right from your smartphone.
The distinctive feature is that this does not require any skills or qualifications. The developers offer several types of simple work. For example, it is earnings from surveys.
Some companies buy surveys that find out their target audience and their preferences. You can also contribute and earn a little money. Another simple and equally useful kind of earning is transcribing audio. Some users need a text recording, for example, some lectures.
There are also tasks from app developers who want to test their products for bugs and errors. Not uncommon are proposals for typing and writing texts and various articles. Besides, there are more rare and interesting tasks.
To summarize everything written, Clickworker offers simple and instant earnings here and now. Signing up for the app and filling out your profile won't take more than a few minutes.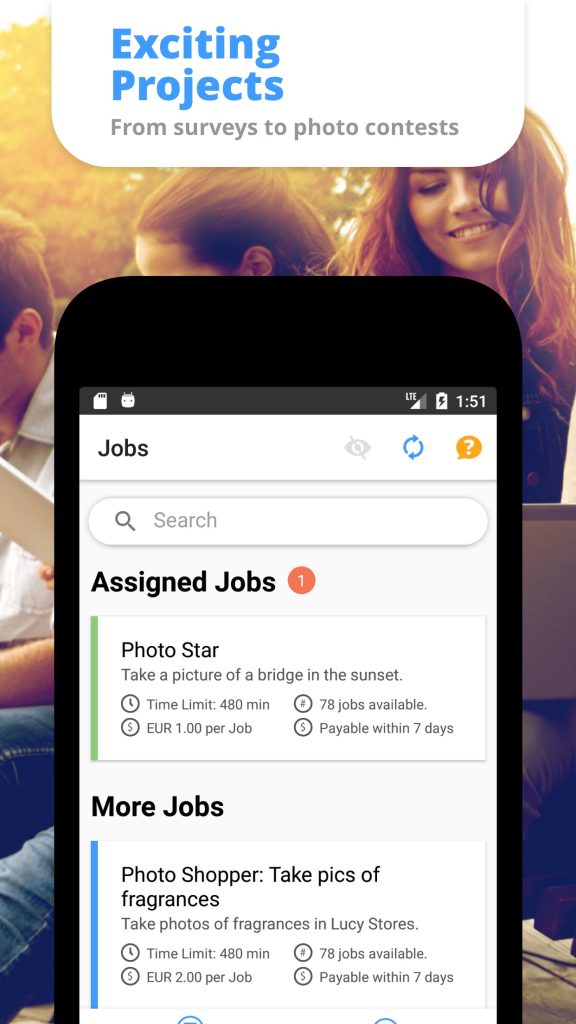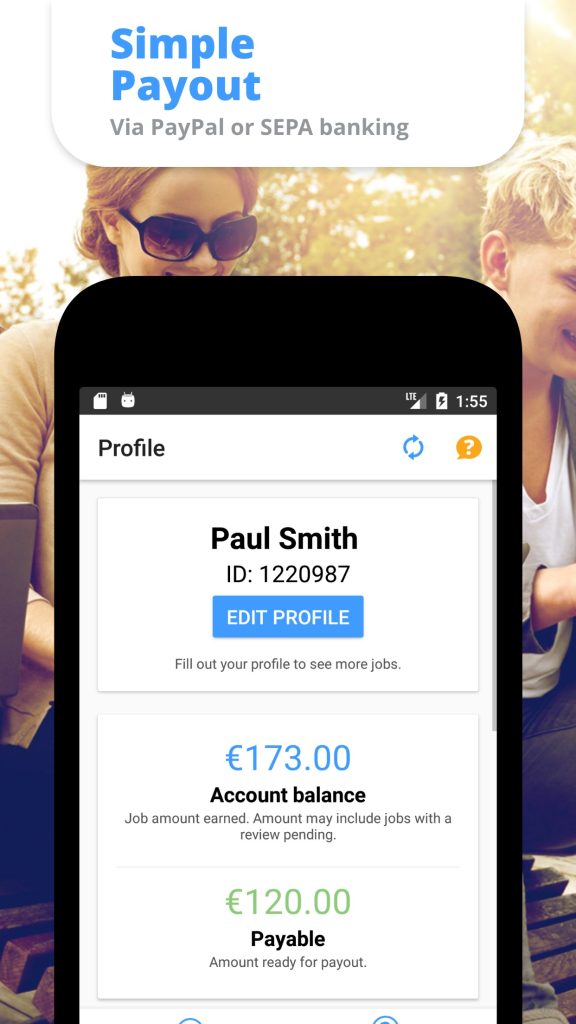 Download the app, do a short registration, and fill in some information about yourself and your earning preferences. Thus, the extra income will start pouring into your account!


Steady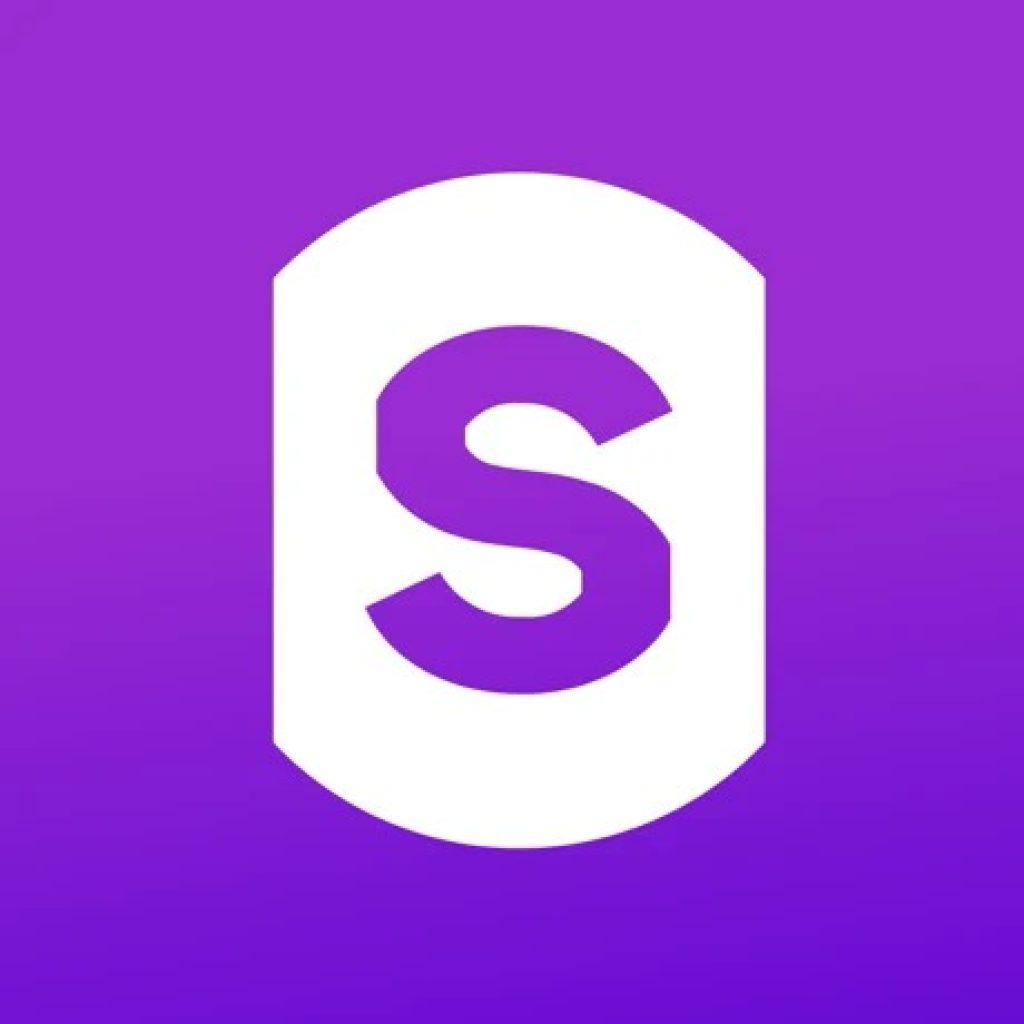 Finding a job where you will get a decent wage and fully provide for all your needs is a serious headache for everyone in today's world.
Most employers are not willing to pay decent money and are dumping. Fortunately, there is a great option to increase your income in many ways – the Steady app.
The developers are aware of the problems of ordinary people looking for work and have made a really useful app that protects your interests. It has several features.
First, you get access and statistics on how much different companies are paying for the same position. The app will offer you the best option so that you pick the best job available on the market.
Also, if you need a part-time job in addition to your main job, the program will suggest options based on your workload, desired earnings, and skills. The user-friendly interface and different sorting options will save you time.
The next most important opportunity the app gives you is to take part in various grants and competitions. You can easily turn your skills into extra income. Finally, the third function of Steady is to control your profits.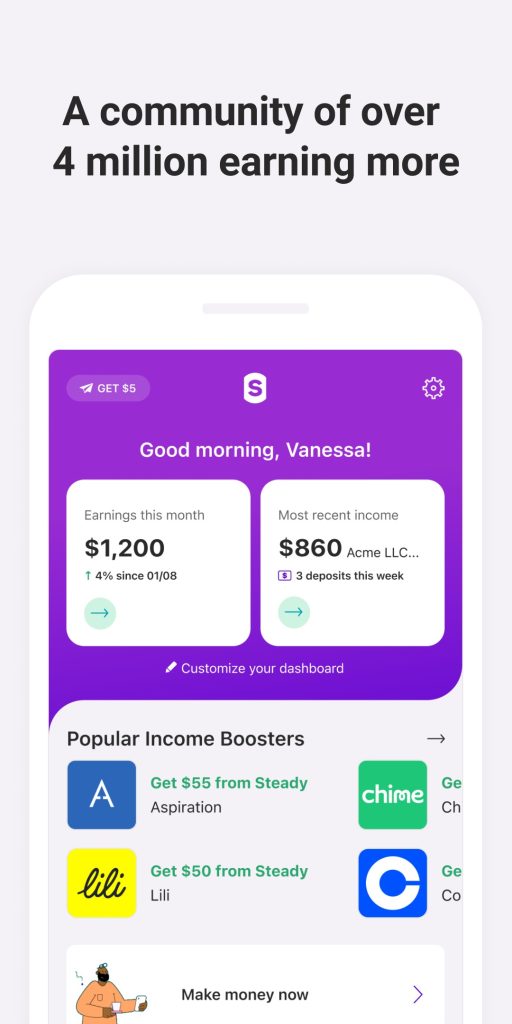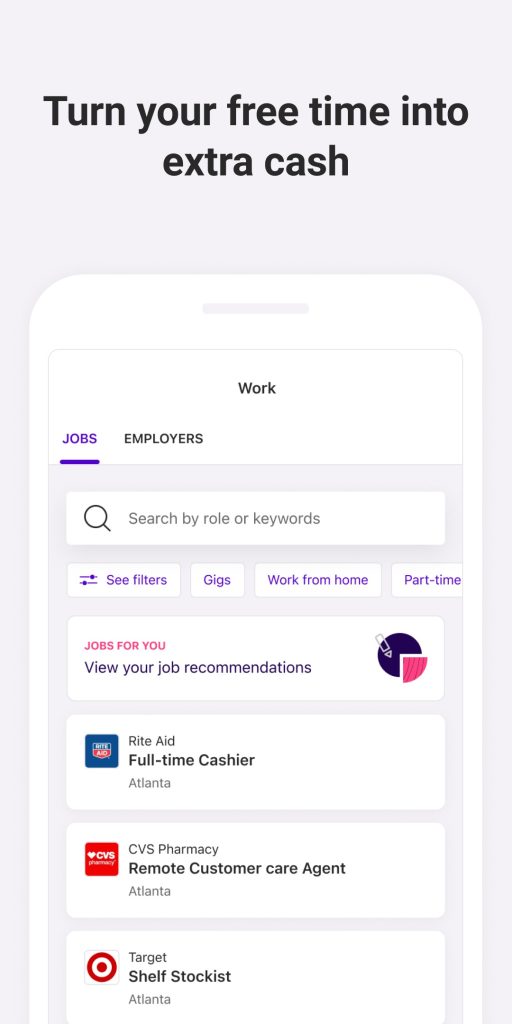 The app will display all your sources of income in one place. It will also show how much you've managed to increase your profits during the time you've been using the program. Already more than a million users have installed it on their smartphones and are getting extra money every day.


You may also like: 45 Best Apps That Give You Free Gift Cards (Android & iOS)
Toloka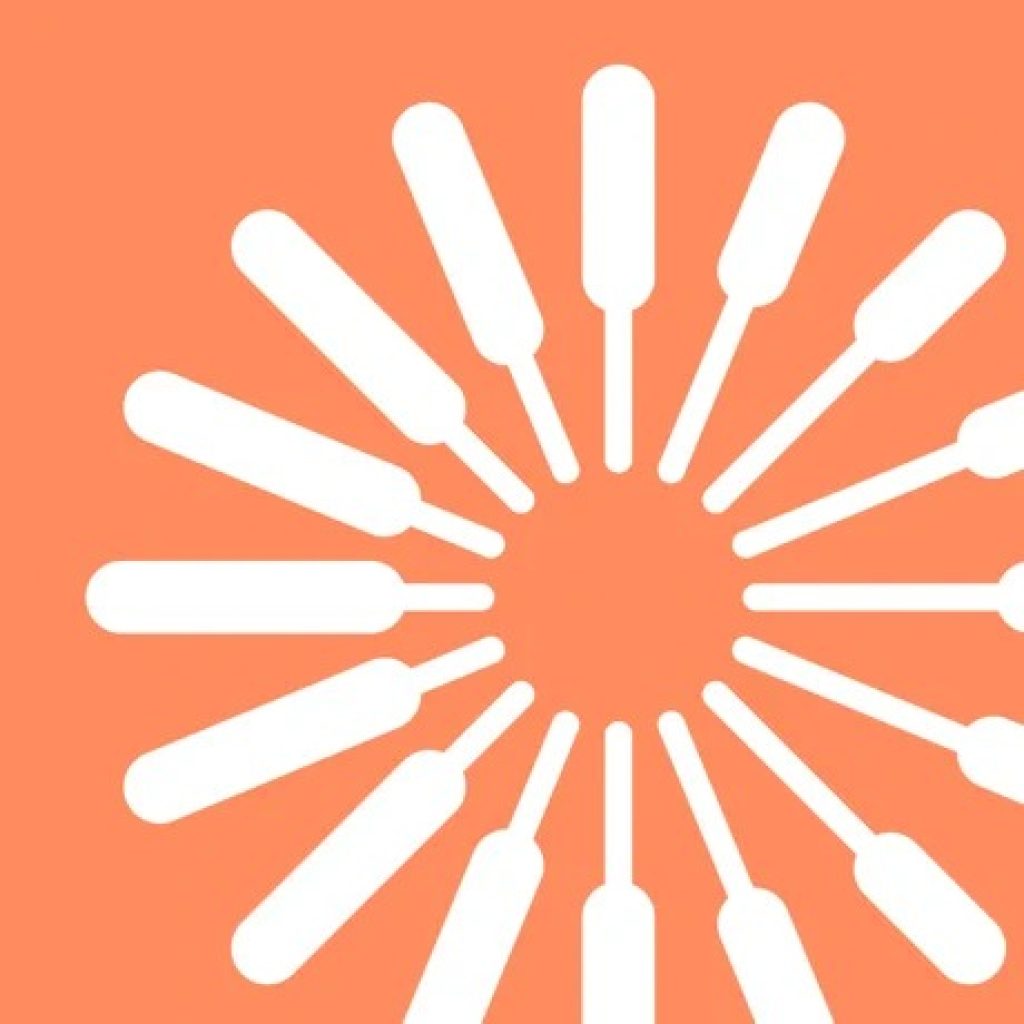 These days, probably everyone is interested in extra income or part-time work. The most important advantage is that you don't even have to work from home.
Many people must have heard of Toloka: Earn online. This program has been gaining serious popularity for several years. It has been installed by more than ten million people who write mostly positive reviews.
Toloka gives you the opportunity to get instant extra profits. It requires absolutely no qualifications or special knowledge, which means that anyone can earn.
You will have to test special products, the work of AI, and set up communication voice assistants with users. This company is working on new services every day, so there is enough work for everyone.
Before completing a task, you go through a short training session, which takes a few minutes. The system then gives you access to small tasks that take 10-60 seconds to complete. Profit is withdrawn to many payment systems and wallets, as well as directly to the phone balance.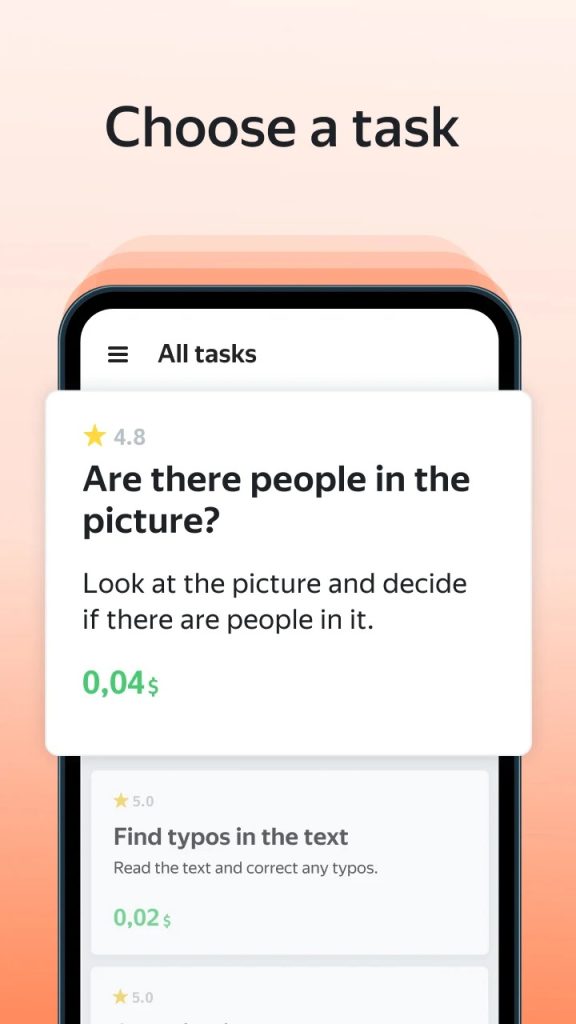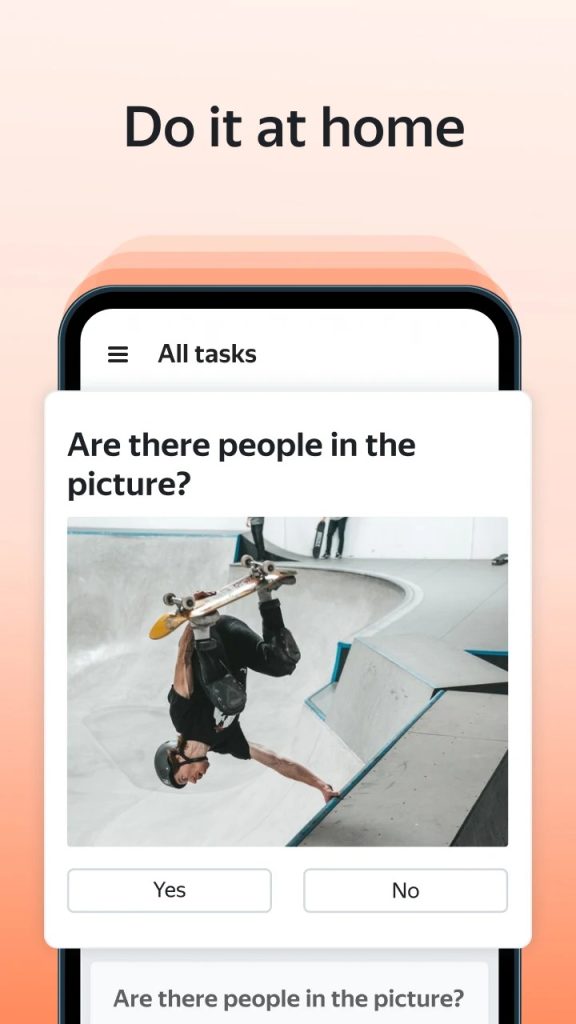 There are also tasks for which you need to go out into the street. Most often they are associated with taking pictures of various buildings. The developers most of all recommend the app for women on maternity leave, students, and any citizens who need a small part-time job.


Make Money & Earn Cash Rewards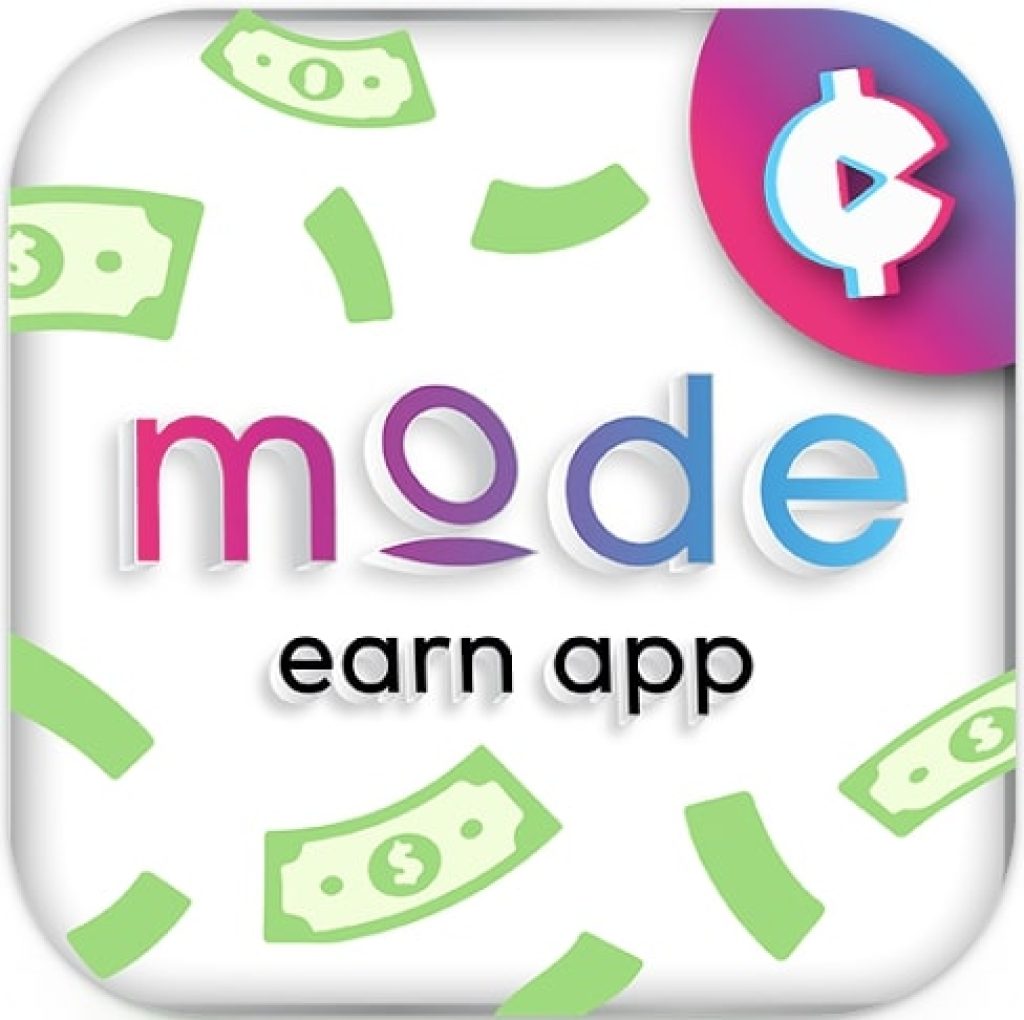 People usually get used to thinking that earning money is always associated with having any special knowledge, skills, or qualifications.
Besides, unless we are talking about a dream career and a serious job, everyone is looking for an extra income that will be a bonus to their main income. In that case, your ideal option is the Make Money & Earn Cash Rewards app.
The developers have implemented a really unique idea. By downloading the app, you can make money from your normal daily activities. For example, it pays to listen to music.
You just choose the radio station you're interested in, and money drops into your account for the time you spend with the music. You can include selections of tracks with different genres. It means you won't even notice the difference compared to just listening to music.
You can also get money for spending time playing games. Here, too, you can choose from a variety of options. Equally interesting are the ways of earning money while watching videos and surfing the Internet.
Also, it is possible to receive the profit even literally doing nothing – leave the phone on a charge, and you will be paid for the advertising popping up now. For all these activities you will receive special points. They can be exchanged for discounts in stores or real credit to your account.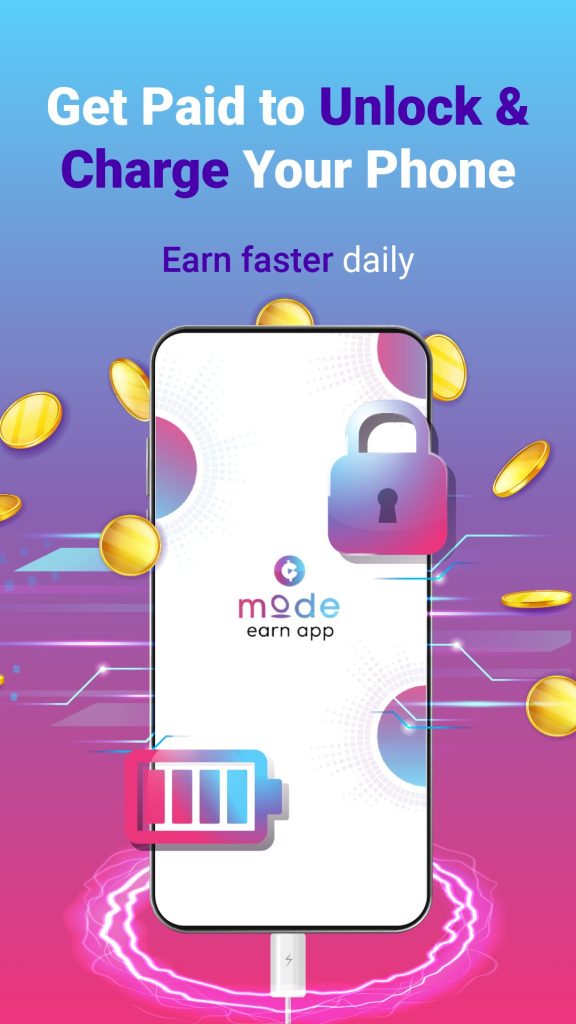 The developers promise an income of six hundred dollars a year. Of course, this is unlikely to be your full-fledged income, but as pocket money for a teenager, this is a great option. The app has already been tested over time, as well as a huge number of real users.

Zeemoo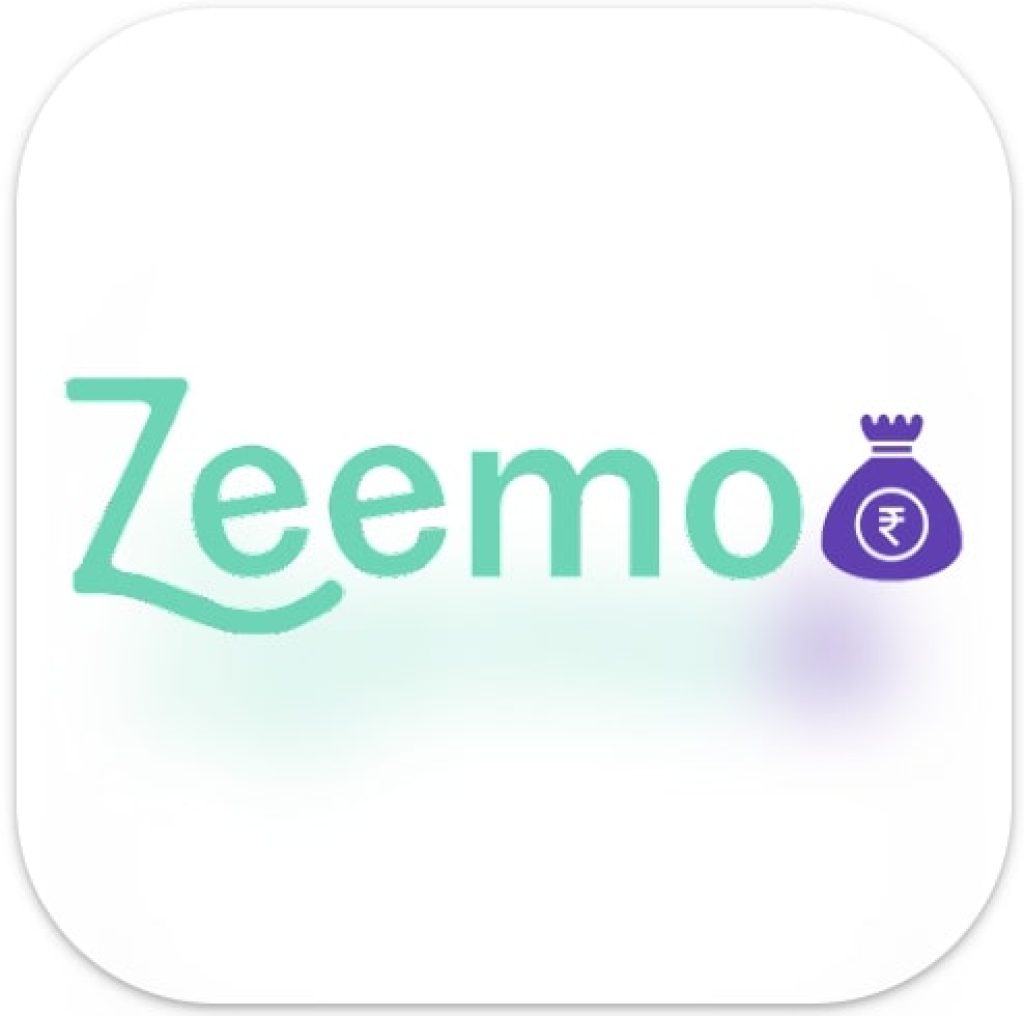 Freelance work from home has been gaining in popularity lately. It has many advantages – no need to get to the workplace, no set schedule.
To help people working as freelancers, the developers have created the Zeemoo app. The program came out not so long ago, but has already managed to win the trust of users: hundreds of thousands of people have downloaded it.
The app is especially popular in India, but the income opportunities are the same for residents of all countries. The intuitive interface of the program will allow you to easily navigate the work.
Tasks are divided into three levels of complexity: standard, premium, and special. There are many types of work in the app. Some of them require some skills. This includes writing articles. There are also easier tasks, such as solving various quizzes and taking surveys.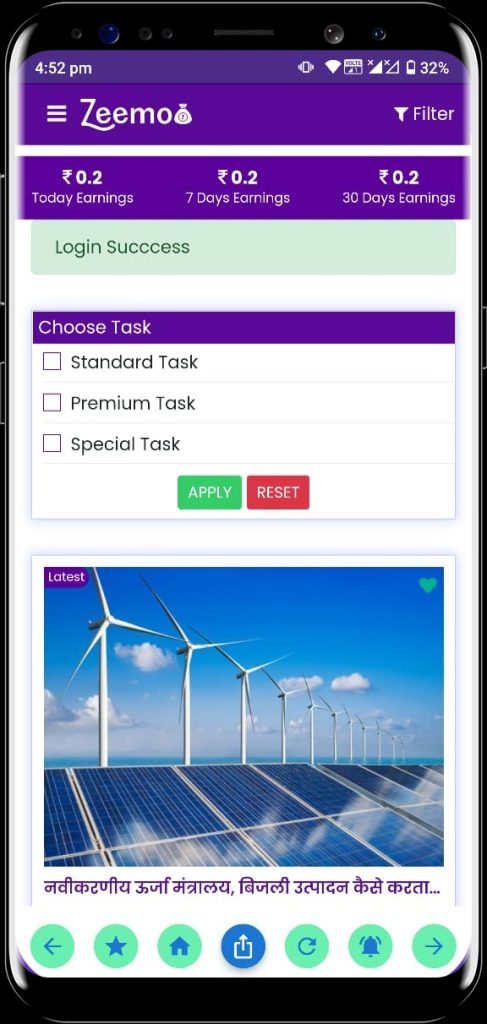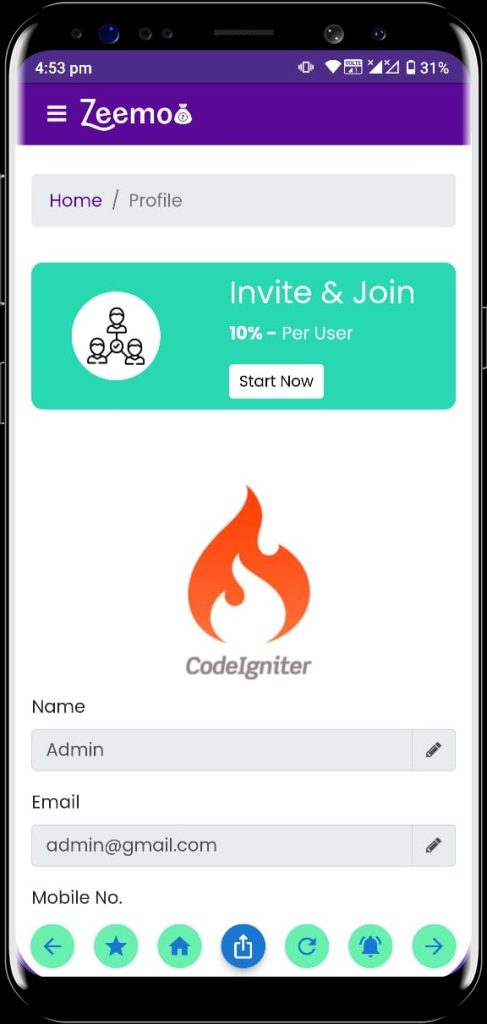 At the same time as receiving orders, you will be able to receive statistics about the profits immediately in the app. The age limit of the app is 12+, which means that it is a good option for teenagers to get some pocket money.

You may also like: 11 Best Crypto Rewards Apps in 2022 for Android & iOS
Fiverr
The freelance market is a huge network that has been gaining momentum in recent decades. It offers hundreds of services and connects millions of performers with customers.
One of the best apps to mediate between freelancers and employers is Fiverr. It's the largest freelancing exchange that's been around since 2014.
Over the years, tens of millions of users have gone through it and made hundreds of millions of transactions. The exchange offers all basic types of services. Programmers will help make a website for your business or write code for a program.
Designers will make a brand logo, create an advertisement or design a web page. Copywriters are ready to write an article on any topic you are interested in. According to the developers, there are more than four hundred different kinds of online services in the app.
If you want to find extra earnings or even a way to earn your main income, you can register in the system as a performer. Any skills you have will be paid.
The app allows you to interact with customers in several languages, including English, French and Italian. As a separate advantage, we have to mention the secure payment system. You will not be able to cheat customers, because the service acts as an intermediary.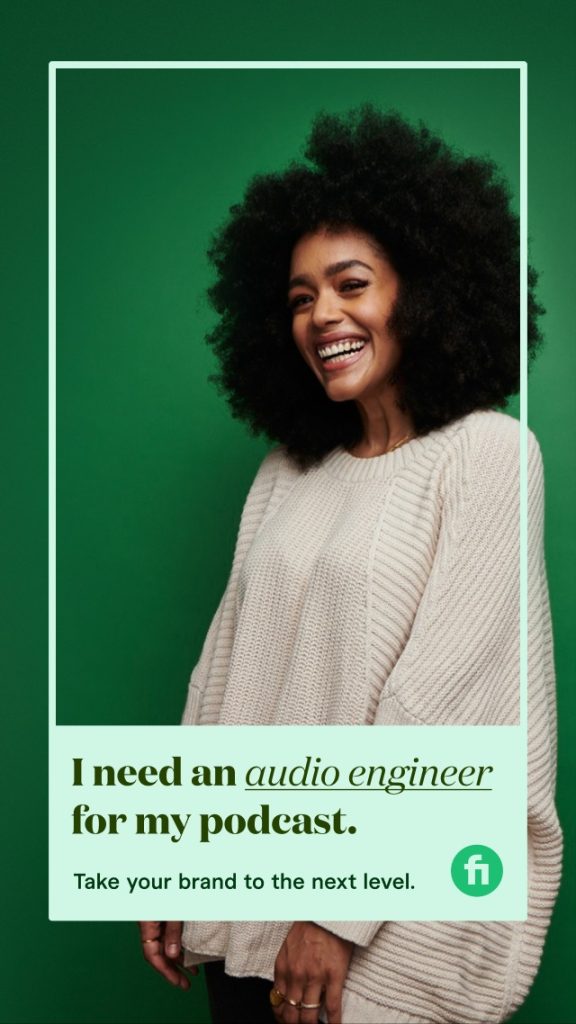 Thus, the money goes into the system first, before the performer is found. There is also a fast system of withdrawal of already accumulated funds. Join a large community and earn money now!