Our devices store a lot of information, some of which are personal. You may not want anyone else to have access to it. For example, this information could be personal correspondence, books, notes, photos, or videos. But what if some of your friends or family have access to your device and can see it? You can install one of the 11 Best Intruder Selfie Apps for Android & iOS (Security Apps) to know who is trying to get into your device without you knowing it.
In that case, you can hide some information with the help of special services. Decoy apps will help you to hide from prying eyes what you want to keep secret. We decided to help you keep a secret private life and have chosen 13 Best Decoy Apps for Android & iOS.
Keepsafe Photo Vault: Hide Private Photos & Videos
Over 50 million people around the world already use the Keepsafe app to protect their personal data. You can now become one of them by trusting the service of all your photos and videos from the gallery. With it, you will be able to save individual memories and photo collections in such a way that no one but you can view them.
For security, Keepsafe allows you to set a password, PIN, or even fingerprint protection on photo folders. Your copies and photos of documents, payment cards, and more will be under protection.
Also worth noting that Keepsafe allows you to synchronize all files between your devices, providing a lock on each of the devices. You can also recover deleted photos on each device and set unique passwords for each album of photos and videos.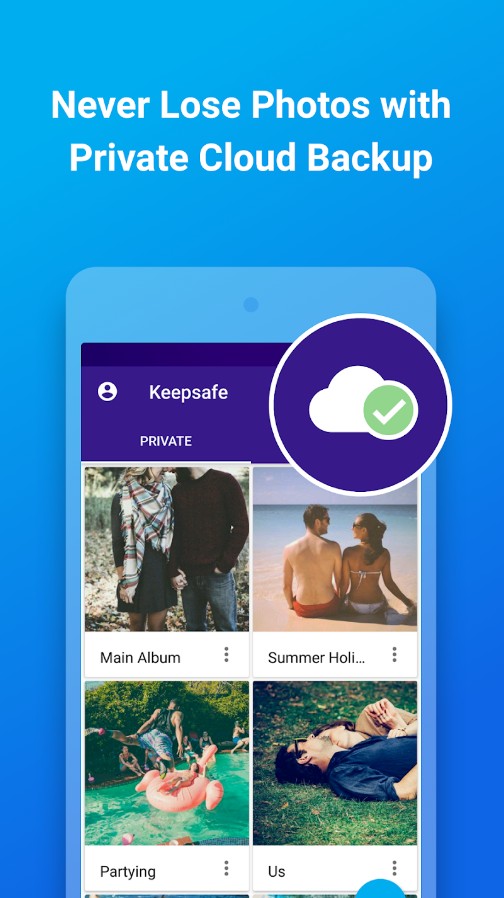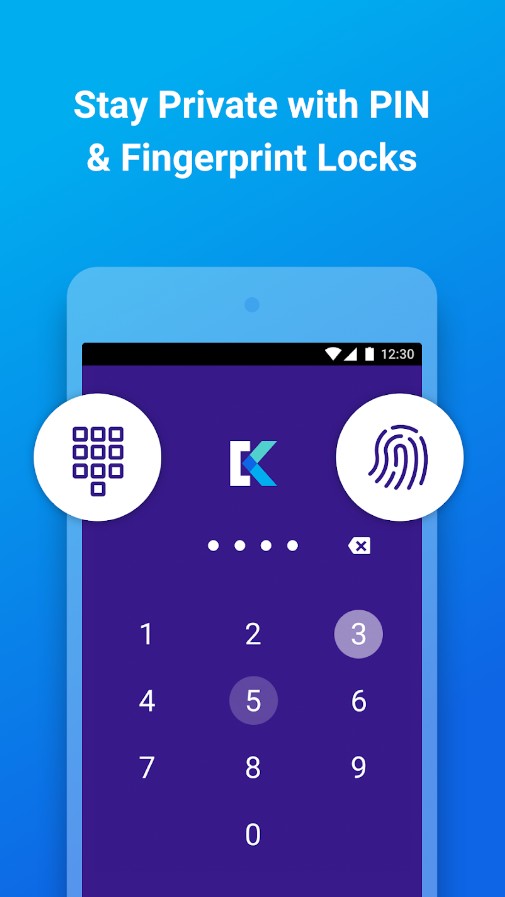 You may also like: 13 Best Apps to Manage Multiple Aсcounts on Same Device
GalleryVault -Hide Photo Video by Think Yeah
Do you have secret photos or videos on your smartphone? You do not want them stored basically lying on top in the classic gallery of your device? In that case, we present you with the GalleryVault app. It will allow you to save all your important photos and videos in a secret vault so that no one else can find them.
GalleryVault masks the app icon so that none of your friends or family members will even know that you are hiding something. Inside, the app itself has a simple and straightforward design that any user will love.
Since GalleryVault is designed for iOS devices, you can unlock folders using Touch ID. Of course, you can also use more classic password methods – such as a pattern lock or a PIN. For more privacy, you can not just hide the app icon, but also change it to a more standard one – for example, some game or even a calendar.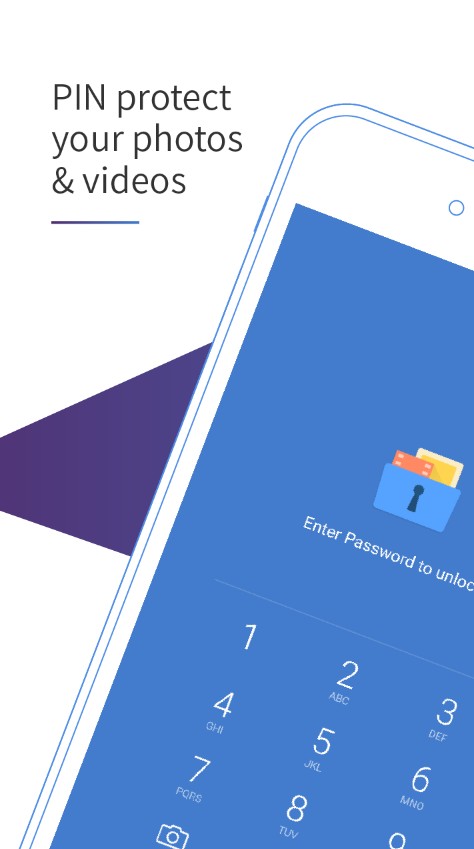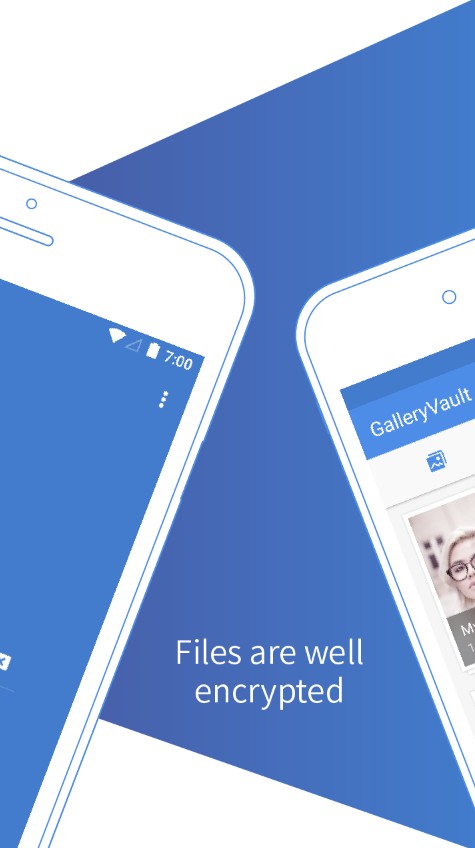 Hide Photos, Video and App Lock – Hide it Pro
Do you think you know how to hide everything professionally? Then you should definitely try the Hide it Pro app. You will be able to hide photos, videos, messages, calls, and apps using only one service.
If you want to have access to content with someone else – for example, your partner – you can give them joint access.
It's worth noting that Hide it Pro is immediately masked in the list of your regular apps. You'll access it through the "Audio Manager" icon – agree, no one would think that adjusting the volume is anything out of the ordinary.
Hide it Pro will be your secret and inaccessible repository for memories, old correspondence, or even compromise – no one will simply find these files on your smartphone. For more camouflage, you can even put special images on your folder icons to keep yourself even safer.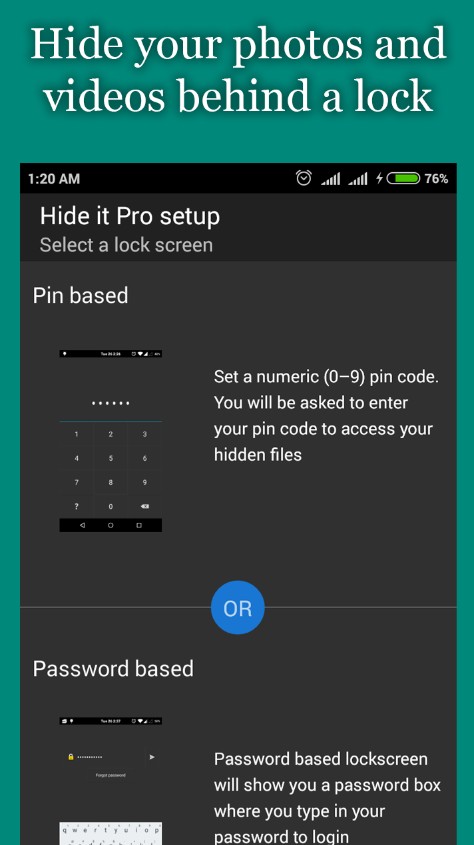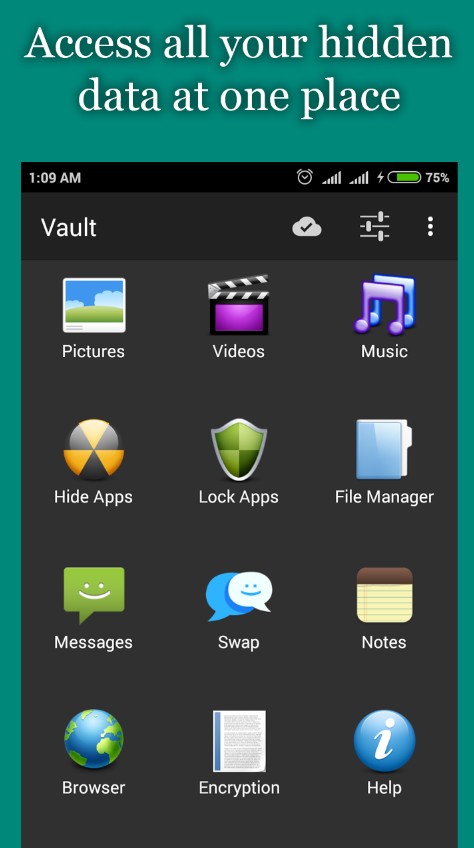 LOCKED Vault
Appearances can be deceiving, and LOCKED Vault perfectly demonstrates this.
At first glance, it seems like an ordinary calculator app, but beneath its surface lies a secure vault for safeguarding your sensitive data.
LOCKED Vault is an ideal solution for anyone who values their privacy and wants to maintain control over their sensitive information. It caters to individuals seeking extra layers of protection for their personal data.
With LOCKED Vault, you take the reins of your own privacy. Your confidential data stays hidden and secure, leaving you with peace of mind in an increasingly connected world.
So, LOCKED Vault is a good way to secure your personal photos and be calm about your privacy.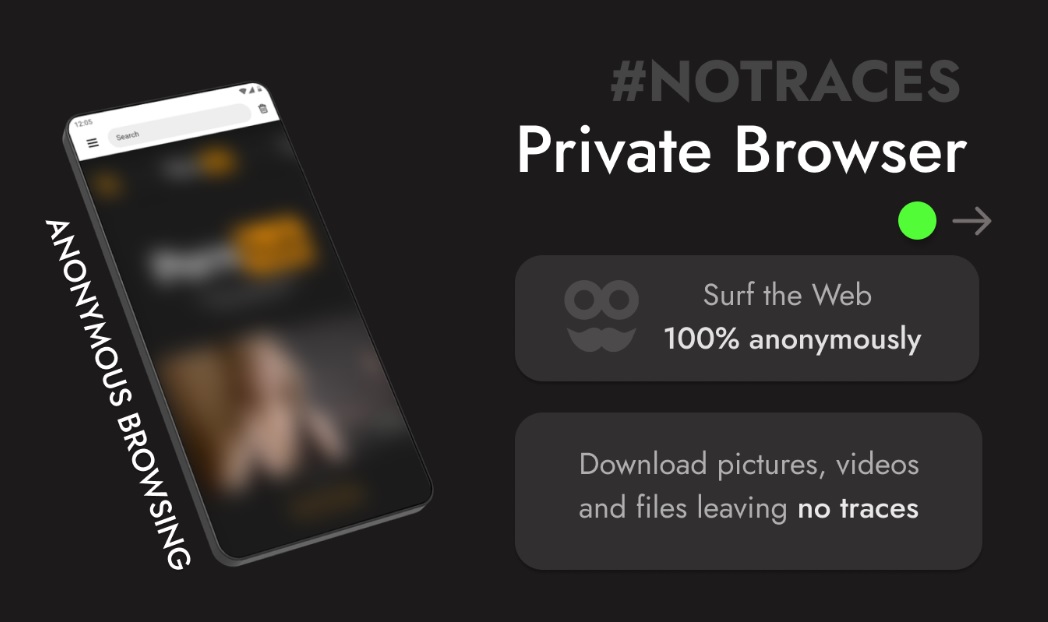 Private Photo Vault – Hide Private Photos & Videos
Private Photo Vault is another mobile vault that is designed to store private photos and videos. Don't want strangers to see your photos? In that case, it's time to use Private Photo Vault for encryption.
The app will store your files securely and under a password so that only you and not anyone else can have access.
To do this, you can create your own account in the app and upload the necessary photos to a specially created album. To hide it, all you have to do is to press a single button – so the photos will be removed from the general gallery of your smartphone and placed in the Private Photo Vault.
The application itself is accessed with a password. If someone tries to log into the app without you knowing it, the service prompts you to set a false password. Entering such a password will show the intruder completely different photos that you don't intend to hide.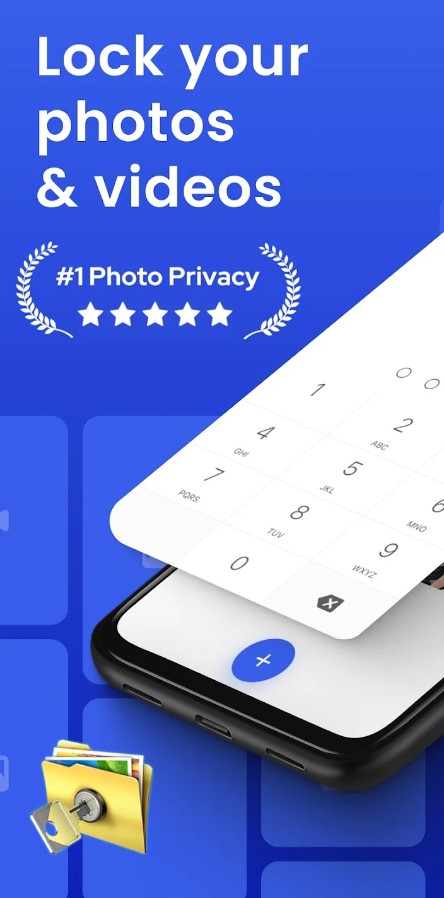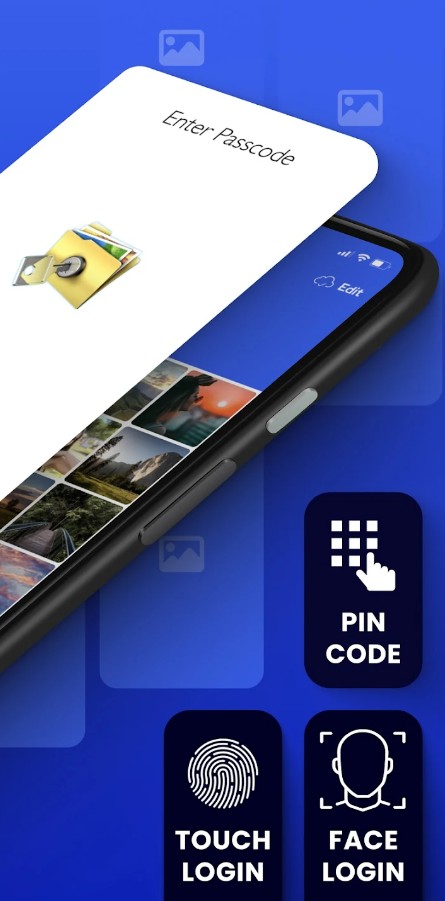 You may also like: 11 Best Private Browser Apps for Android & iOS
Vault – Hide Pics & Videos, App Lock, Free Backup
In order to hide your personal photos, call logs, and contact lists, you can use the Vault app. It is used to protect your sensitive data and ensure security so that no unauthorized person can see your data. You can lock applications and set passwords on the browsers and bookmarks you use.
With Vault, you get a fully confidential browser that allows you to make encrypted cloud backups and data backups. The app gives you the functionality to set passwords for photos and videos, apps, and even data transfers.
In case you forget your password, you can use your email to restore access. Vault also lets you remove the app icon completely from your home screen and show it only after you enter the correct password – this way no one will suspect that you are using the app to hide your data.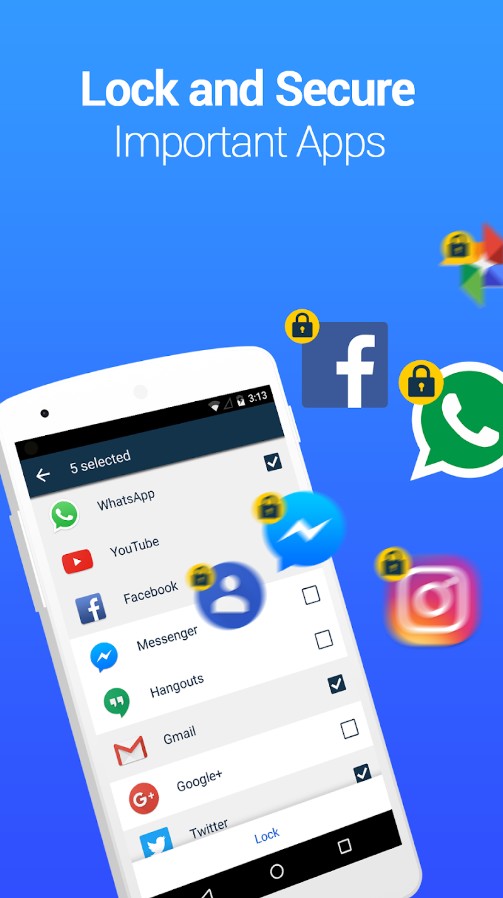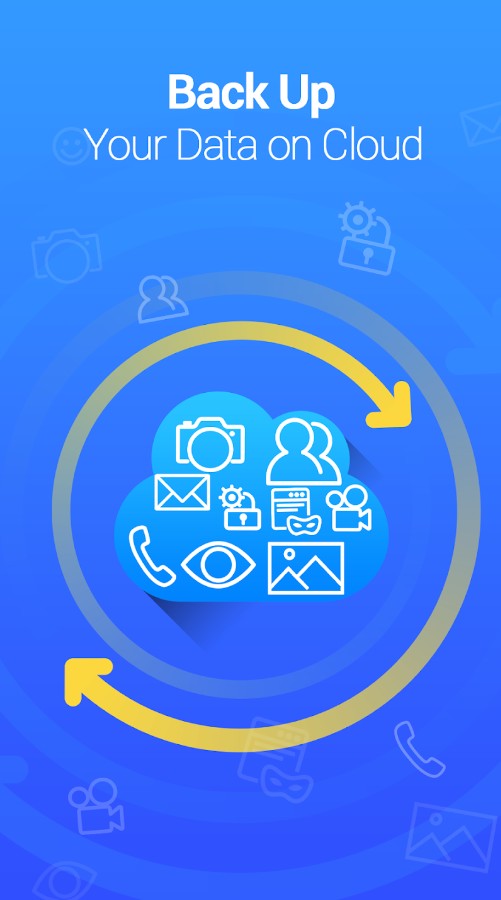 Gallery Lock (Hide pictures) by Morrison Software
If you want to manage your photos and videos you can download the Gallery Lock application to your smartphone. It will allow you to hide the files that you have in your smartphone for security purposes.
This application is one of the most popular decoy apps trusted by users around the world. You can use Gallery Lock on several devices without worrying about your data being discovered.
The app supports different modes for viewing and hiding images. You can simply hide images or set a password on some folders. Gallery Lock also allows you to make an entire slideshow of the pictures you already have.
It's worth noting and a good interface of the application, which resembles a classic gallery without unnecessary elements. Sort all your photos and videos into folders and set passwords on them – no one will even know what's inside.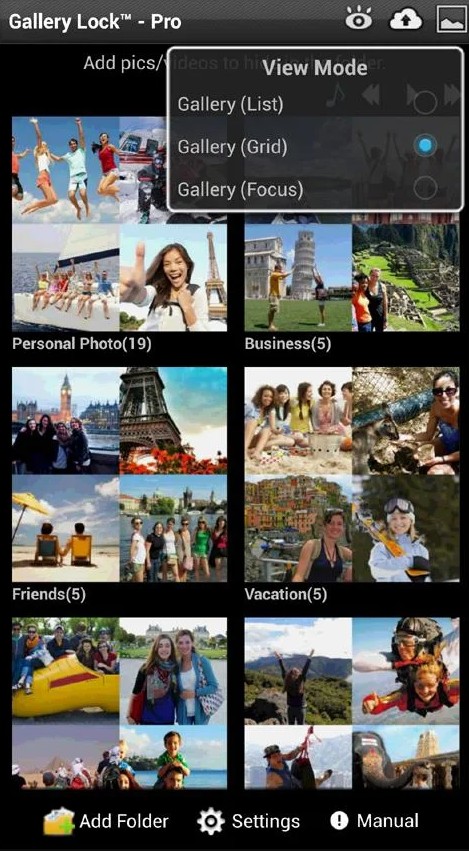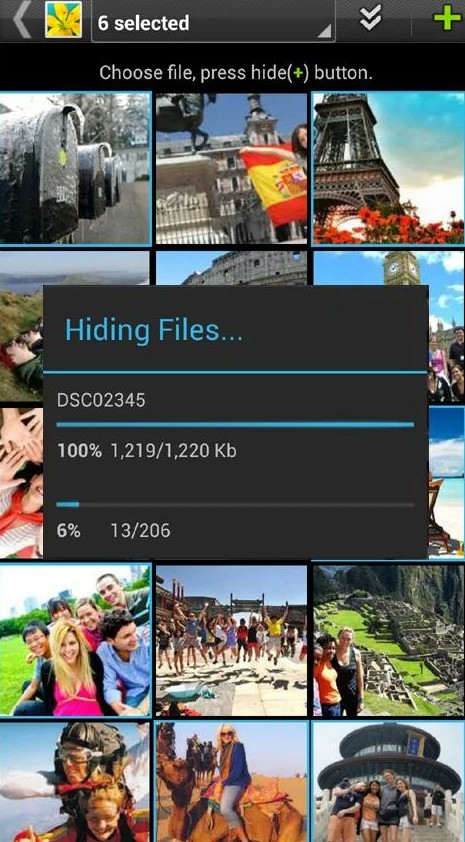 Gallery Lock – Lock Photos & Hide Videos
Want to install an easy app on your smartphone to hide your personal photos away from prying eyes? We suggest you consider the Gallery Lock app.
It doesn't take up a lot of smartphone storage space, encrypts and sets passwords on photos and videos, keeping your gallery safe. You will be able to put various files that you would like to hide in secure storage.
The main function of Gallery Lock is to lock your gallery. You can protect both some of the albums in the gallery and all of the content that you have stored on your smartphone in general.
If someone tries to access the content, Gallery Lock will take selfies of the intruder – so you'll know exactly who tried to look at your photos. To make efficient use of your smartphone memory, the app has a special feature – deleting duplicate photos. This way you will not store hundreds of identical photos.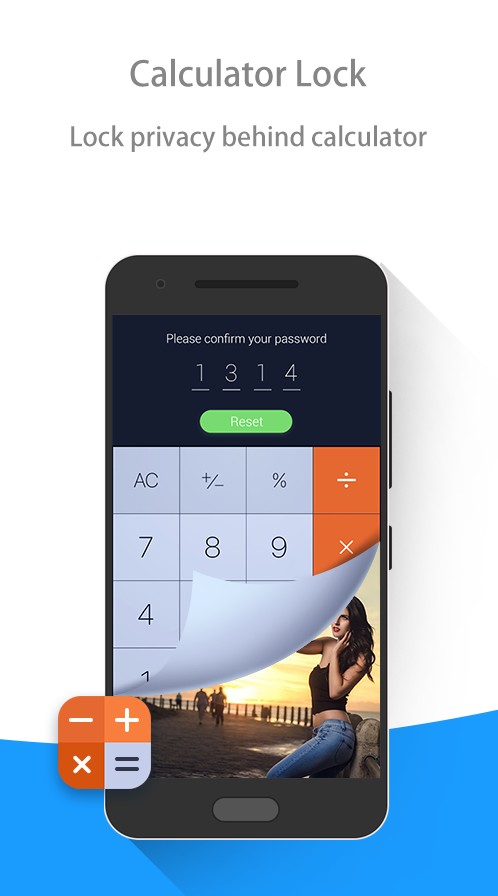 Secret Photo Vault Lock Photos
The app is tailored for anyone who values their privacy and wants to keep their sensitive photos away from prying eyes.
Secret Photo Vault Lock Photos is not just a vault; it's a digital fortress for your memories. You can confidentially store personal photos and videos that you want to keep away from the public eye.
Though, while the app offers essential privacy features for free, it may provide additional premium options for users seeking advanced layers of security and customization.
Secret Photo Vault Lock Photos goes beyond a regular app; it becomes a digital safe where your memories are protected and shielded from prying eyes.
This app transforms into your personal sanctuary for preserving cherished moments. Your photos remain locked away from the digital world, offering solace in a time where privacy is paramount.
Finally, I am sure that you will appreciate this app as it provides the security and privacy that modern times demand.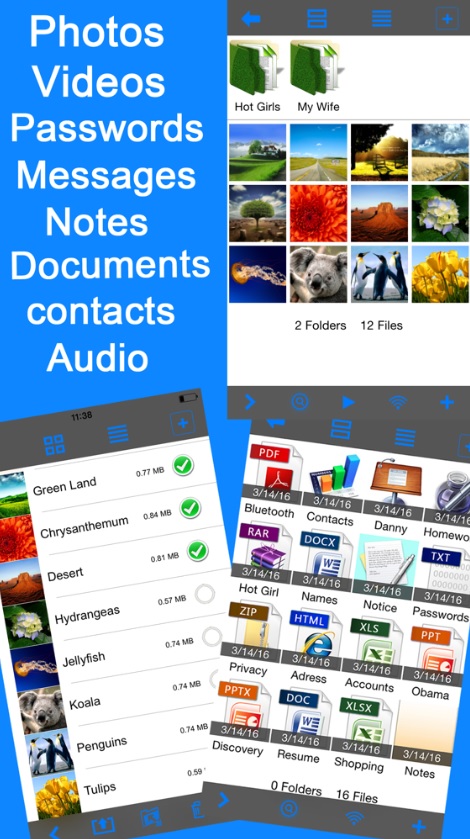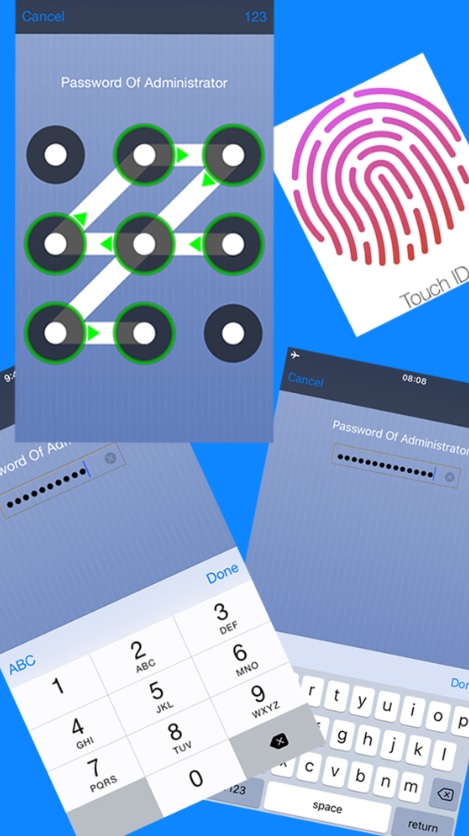 Hide Photos in Photo Locker by Handy Apps
A real vault inside your smartphone is real. Inside this virtual vault, you will be able to put all your personal photos and screenshots, so you do not have to fear for your privacy. The Photo Locker app gives you a high level of security for your smartphone data, even in the event that the device falls into the hands of another person.
In addition to the usual password for photo folders, your photos will also be encrypted using AES encryption technology.
Photo Locker is easy enough to use – even when you open the gallery you can easily move your photos into hidden folders. You can also keep track of your photos by checking how many times you see them.
Photo Locker also provides an additional function to restore your PIN code if you forget it. Note that the application itself doesn't show up among other installed games and applications on your smartphone – as if it simply doesn't exist!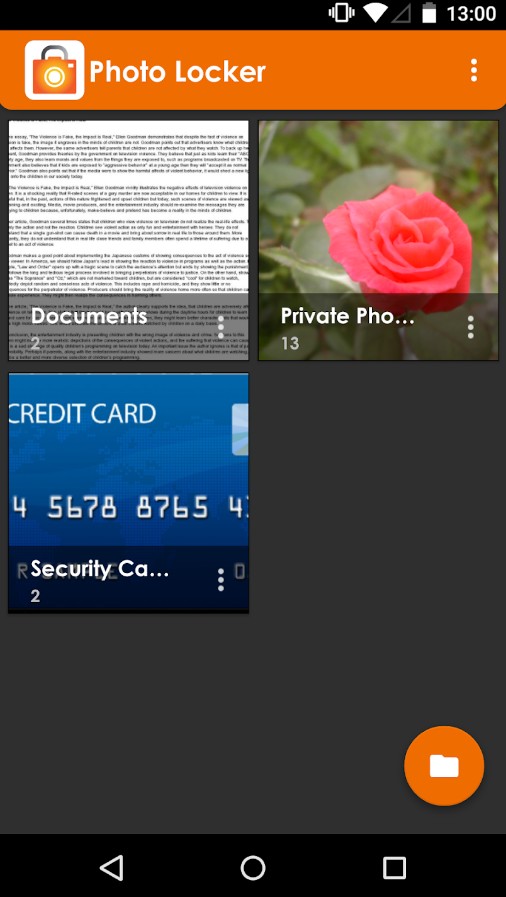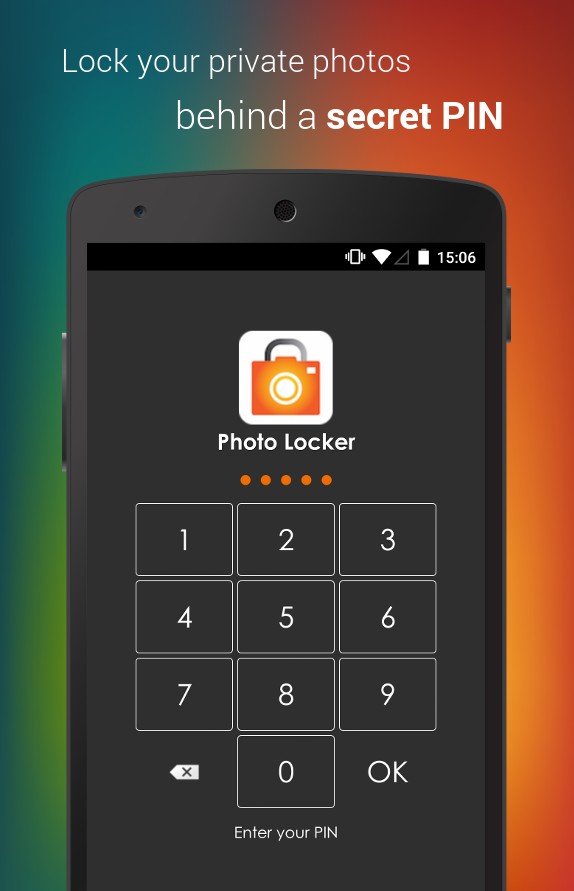 Neo Vault
Neo Vault emerges as your ultimate solution to keep your sensitive data hidden and secure.
It is designed for anyone who values their privacy and wants to safeguard their confidential information from prying eyes. While Neo Vault offers a suite of features for free, there might be premium options tailored to enhance your experience and provide additional layers of security.
Moreover, Neo Vault empowers you to take control of your digital privacy. It's a vault where your secrets remain hidden, offering the comfort of knowing your sensitive information is safe.
The app lets you take control of your digital privacy. It's a vault where your secrets remain hidden, offering the comfort of knowing your sensitive information is safe.
All in all, this is a decent app to keep all your private files in secret, but it is possible to find even better app in this list.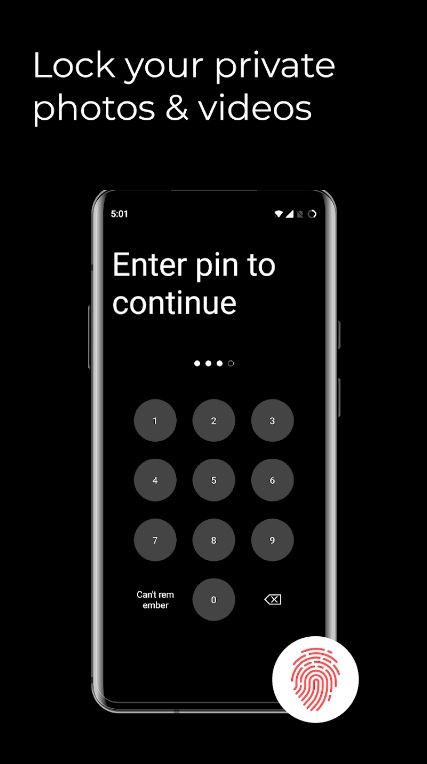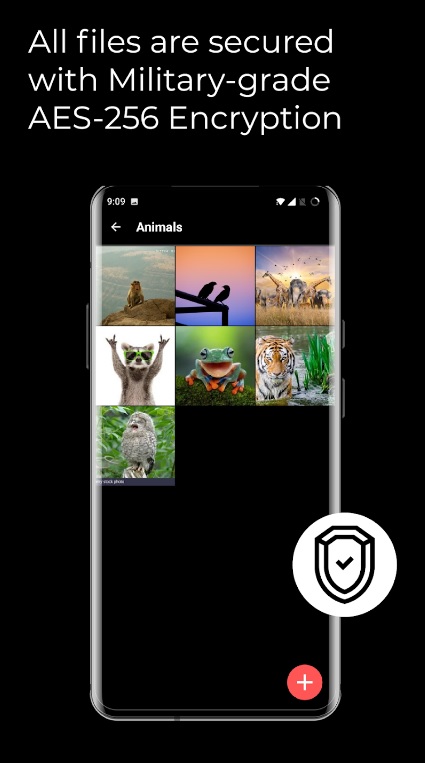 Hide Pictures, Hide Photos & Videos, Gallery Vault
Your private gallery will be protected with the Gallery Vault app. It allows users to hide photos and videos by putting them in a separate gallery on their devices.
Of course, your photos will still be in the general gallery, but they won't show up for previews or when you open the app normally. You simply hide them, and you can safely back them up to the cloud if necessary.
Gallery Vault allows you to share hidden pictures from multiple of your devices. In order to prevent an unauthorized person from viewing your photos, you can implement a fake error to open or view the photo.
In the same way, Gallery Vault will record any unsuccessful attempt to enter or unlock hidden folders every time – you will know who touched your smartphone and at what time.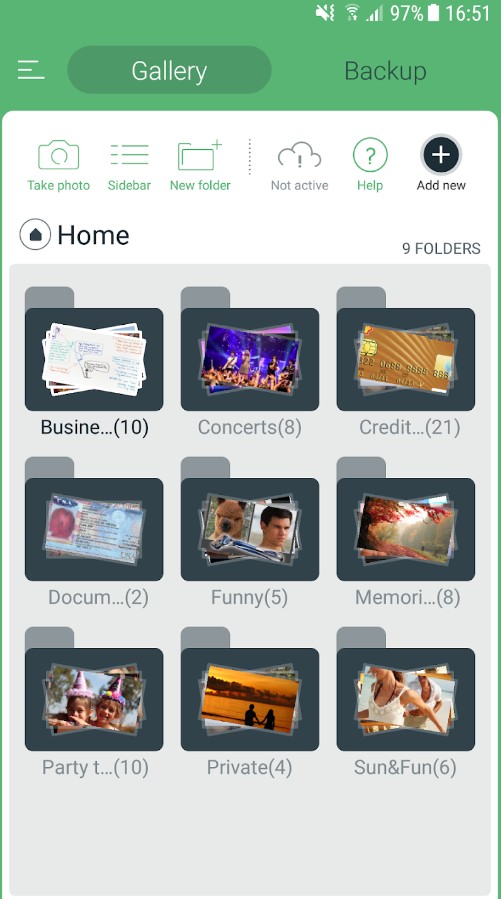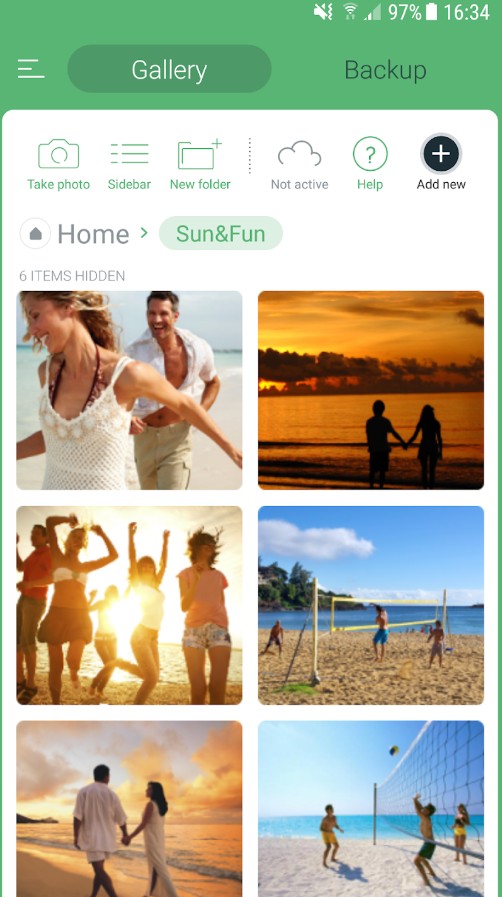 You may also like: 7 Free Fake Calculator Apps to Hide Stuff on Android & iOS
Clock Vault
With Clock Vault, you're not just locking away data, you're creating a secure space where your confidential content remains confidential.
This app is suitable for individuals who appreciate their privacy and need a discreet solution to protect their personal data from unwanted attention.
While the core functionality of Clock Vault is available for free, there might be premium features that elevate your privacy game. These features are tailored to enhance your experience and provide advanced protection.
So, if you need a place in your phone to keep your secrets, this one can help you. It pretends to be an ordinary clock app, but we know the truth, right?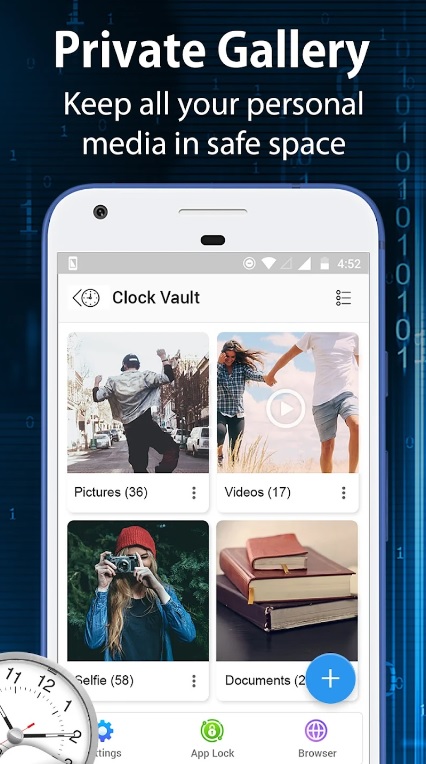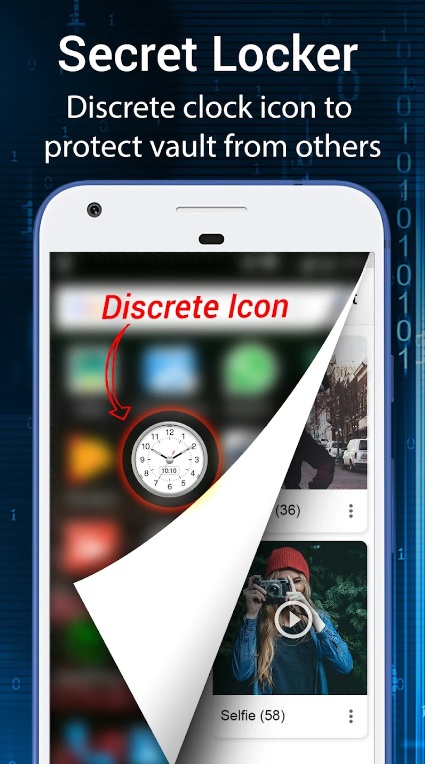 Perhaps you still don't fully understand why you need Decoy Apps when you can just set a password on your smartphone. The point is that your partner or friend might know that password and accidentally see personal photos or notes.
With Decoy Apps, you'll keep yourself safe and you'll be able to hide your personal data where no one will know about it. We hope that our article was really useful for you and you will no longer have to worry that someone can see your files.