If you're looking for a simple way to make multimedia devices connect with each other, DLNA is exactly what you need to use.
That's why we've picked up the best DLNA streaming apps for Android you could try. With these apps, you'll get to connect your phone to a TV, PC, console, and all that. You can use them to transfer photos, play music, podcasts, videos, and other content with no effort. And while the DLNA may be called an old technology, it's still supported by most devices and gets the job done well. Give it a try!
VLC for Android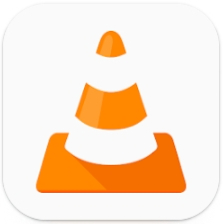 It's a cross-platform player that is designed for smartphones, computers, and different platforms. The application can play files of any extension and format, which makes it easy to find suitable movies, music, and other files. It can also play discs and even work with network streaming protocols. For example, on computers, VLC can play disc images and standard discs but, as you understand, this function is not available on smartphones.
The main advantage of VLC is its prevalence among many platforms, and there is no charge for using the application. There is not even an advertisement – in fact, the whole project is developed by volunteers who have left the source code open.
In order to transfer video to your computer or TV, you can use SD drives or cloud storage. In order for you to open and play network streams, you will need to give the application permission to access the network. The app also supports voice search for Android TV, which also requires additional permission to use your smartphone's microphone.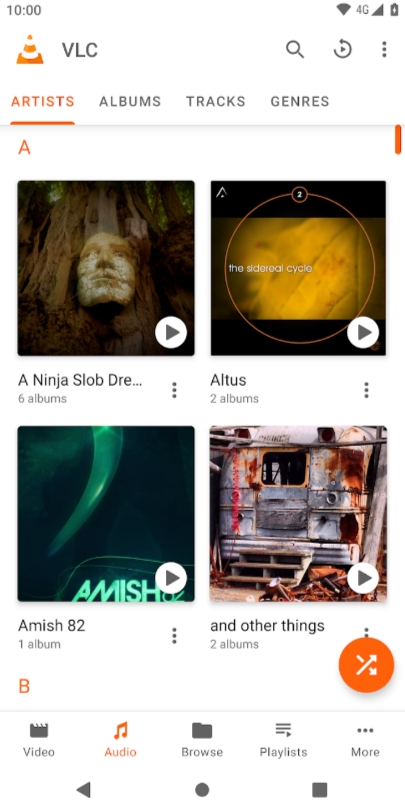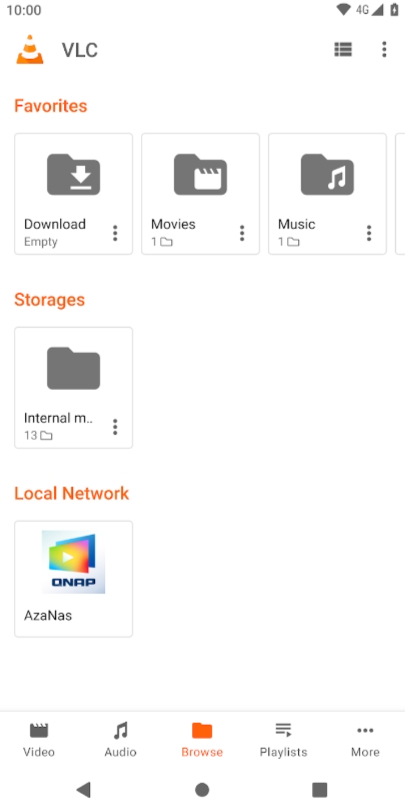 You may also like: 15 Free Movie Streaming Apps
Plex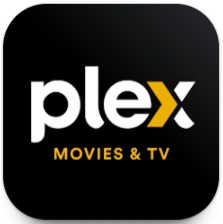 Plex is a kind of online movie theater on your smartphone. You'll use the service on any of your smart devices thanks to DLNA technology, enjoying a new movie or favorite show every time.
The in-app streaming is available even without a subscription, and you can additionally play your own multimedia. This can be videos, music, podcasts, and any other content you'd like to watch or show your friends and family.
Plex also allows you to watch web shows by transferring the image to your TV from your smartphone or tablet. The app also streams more than 80 free channels, among which you can find the ones that interest you personally.
Plex makes personal recommendations for you: playlists, movie selections, web shows, and other content. If you pause a video, you can always pick up right where you left off while still running the video on any of your devices. Note that you'll need to purchase the app to use it fully.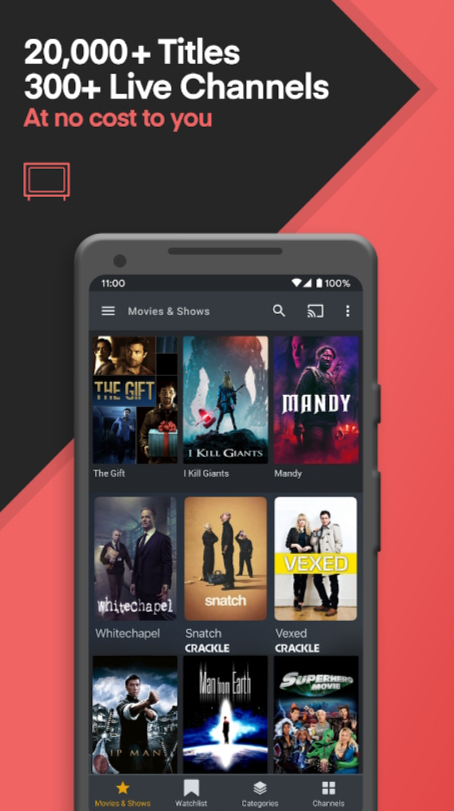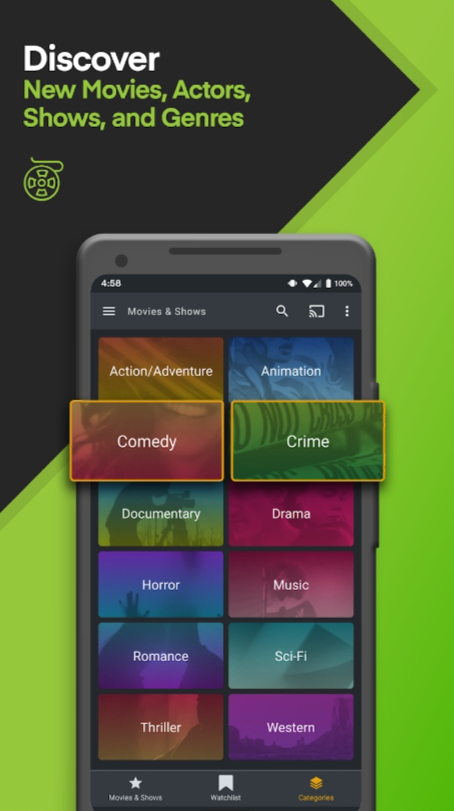 LocalCast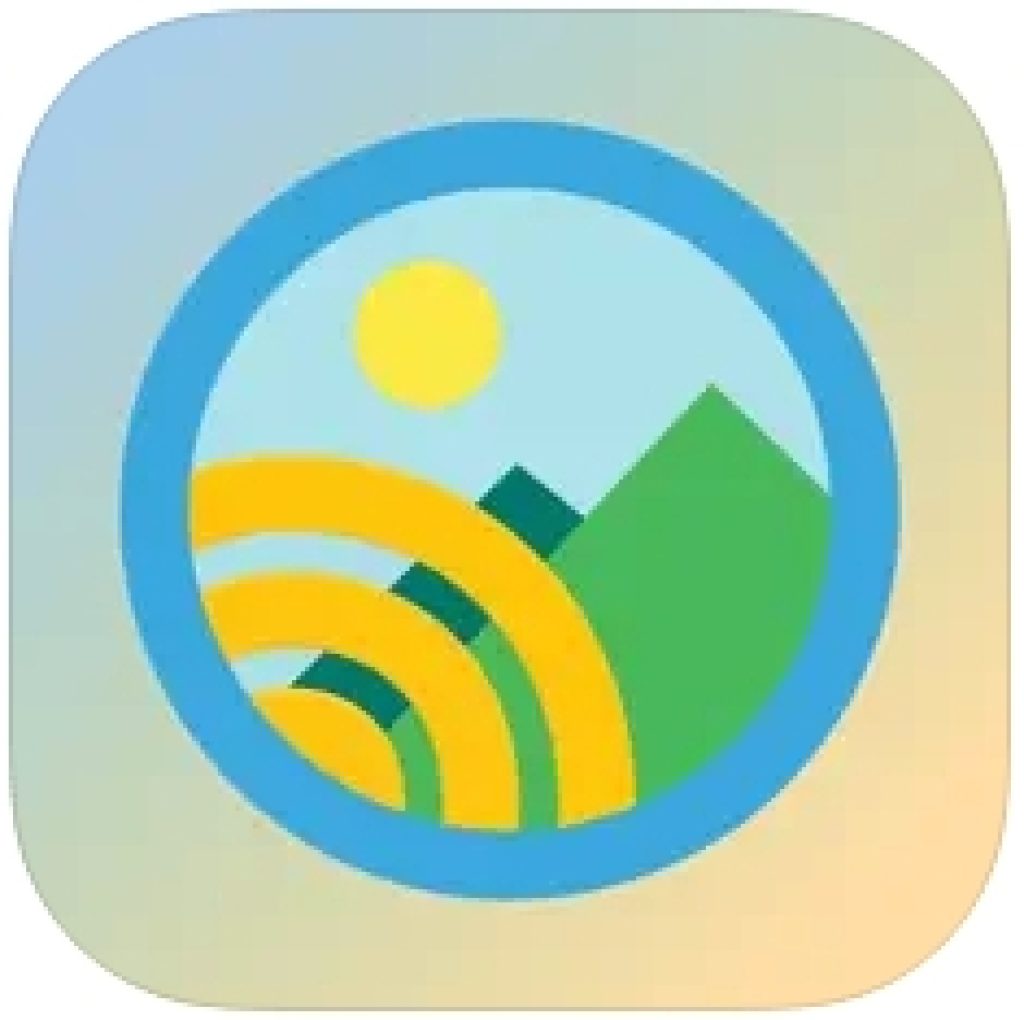 LocalCast is considered one of the best apps for Android smartphones that have been developed for streaming content between devices. It became so popular because it can work with different types of connections – not only DLNA, but also Chromecast, Roku, Nexus Player, and others.
Restrictions in file extensions and file types are only imposed by the connection itself – LocalCast allows you to transmit and play almost all files that are currently in use. Pictures, music, videos, and much more can easily move from one screen to another.
You don't have to download content at all in order to stream it over Localcast. The app can connect to your cloud storage (such as Dropbox) and play content from there, without using your smartphone memory.
There are other features in the app that you're unlikely to find in other services. For example, the app has begun testing the use of wireless headphones. You'll be able to watch a movie on the big screen while outputting sound to your headset. However, it is still in the testing phase, so you may experience bugs or delayed audio.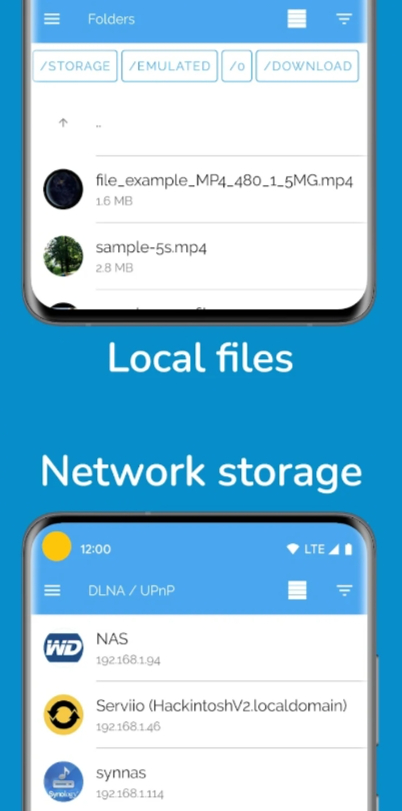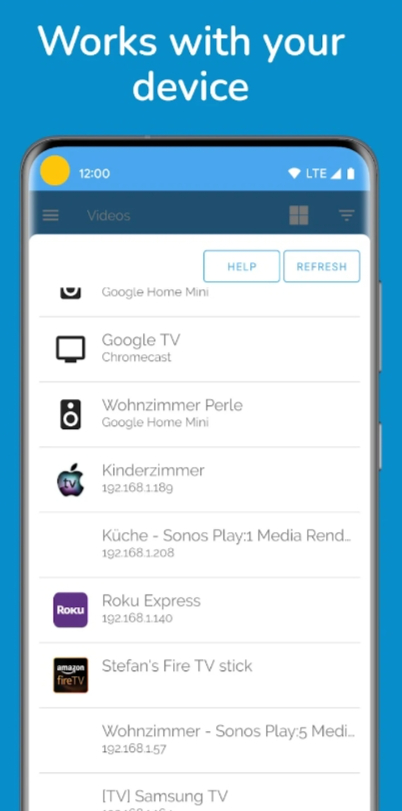 BubbleUPnP for DLNA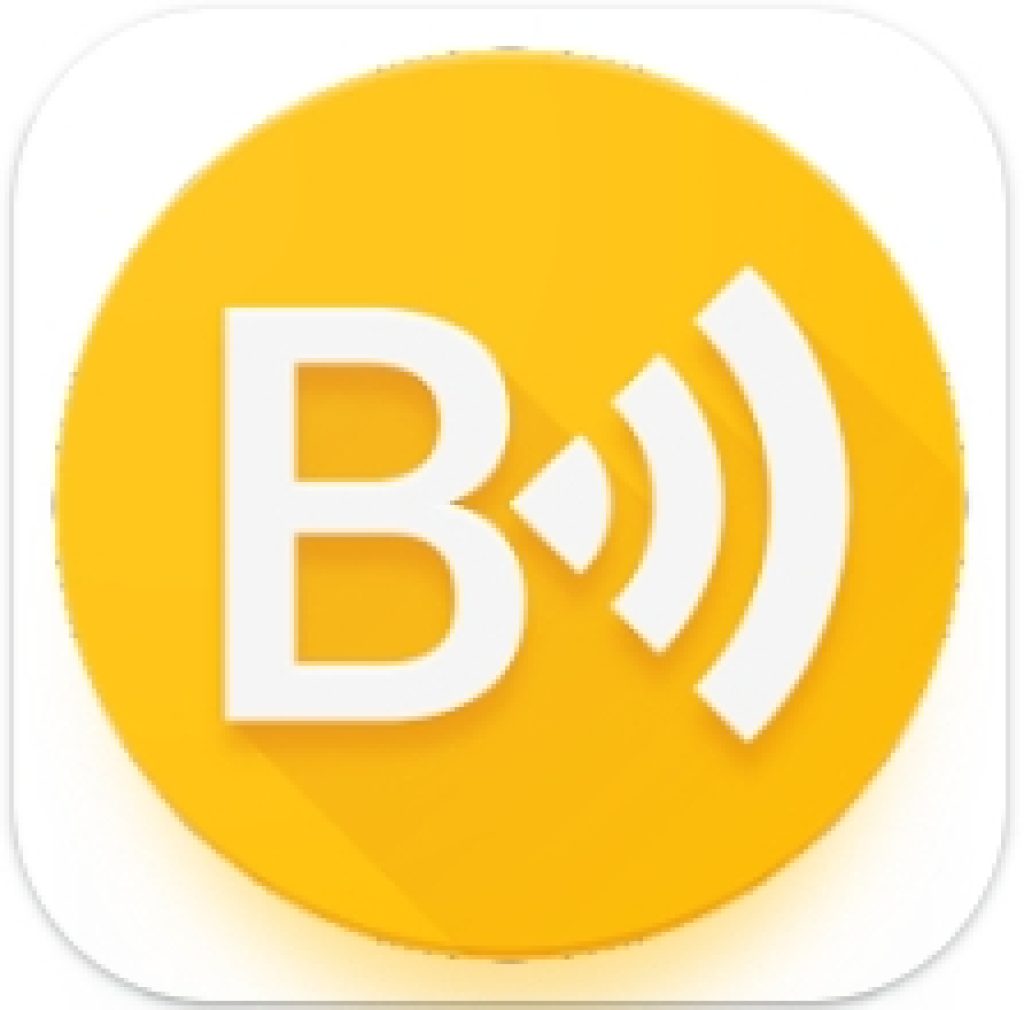 Do you have many different smart devices in your home that you use to watch content? For example, previously you watched shows on your computer, shows on your TV, movies on your tablet, or other ways.
Now with BubbleUPnP you can watch all the content on one device or all of them at once and continue watching exactly where you left off. In order to view it all, the app will require permissions to your local network servers, access to your device's memory, and cloud storage.
If you are viewing content with third-party apps, BubbleUPnP may also require access to them. The service is universal because, with such extensive support for all possible files, devices, and storage, it allows all users to enjoy their favorite videos.
It is also convenient that with BubbleUPnP you can easily go online from your phone while watching the whole process of searching or communicating on the screen of another device.
In general, we can say that the application is great for those people who can no longer imagine their life without modern technology and regular viewing of content.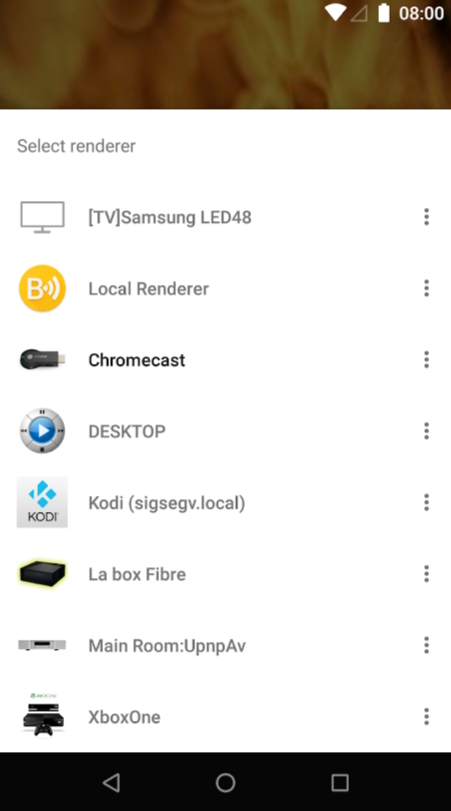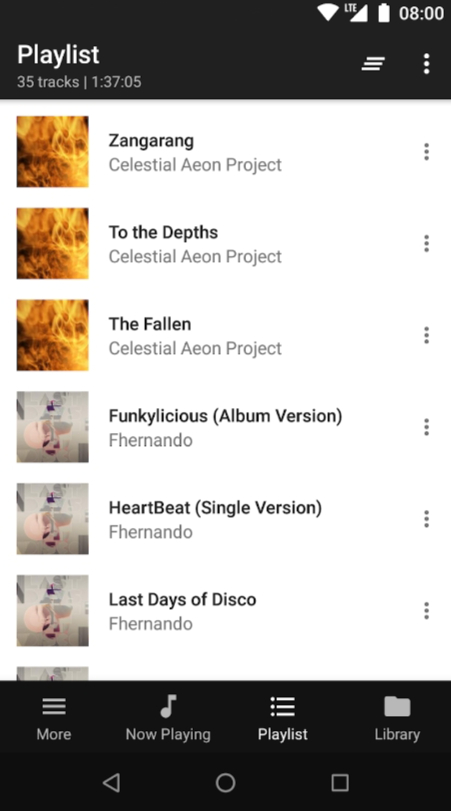 Kodi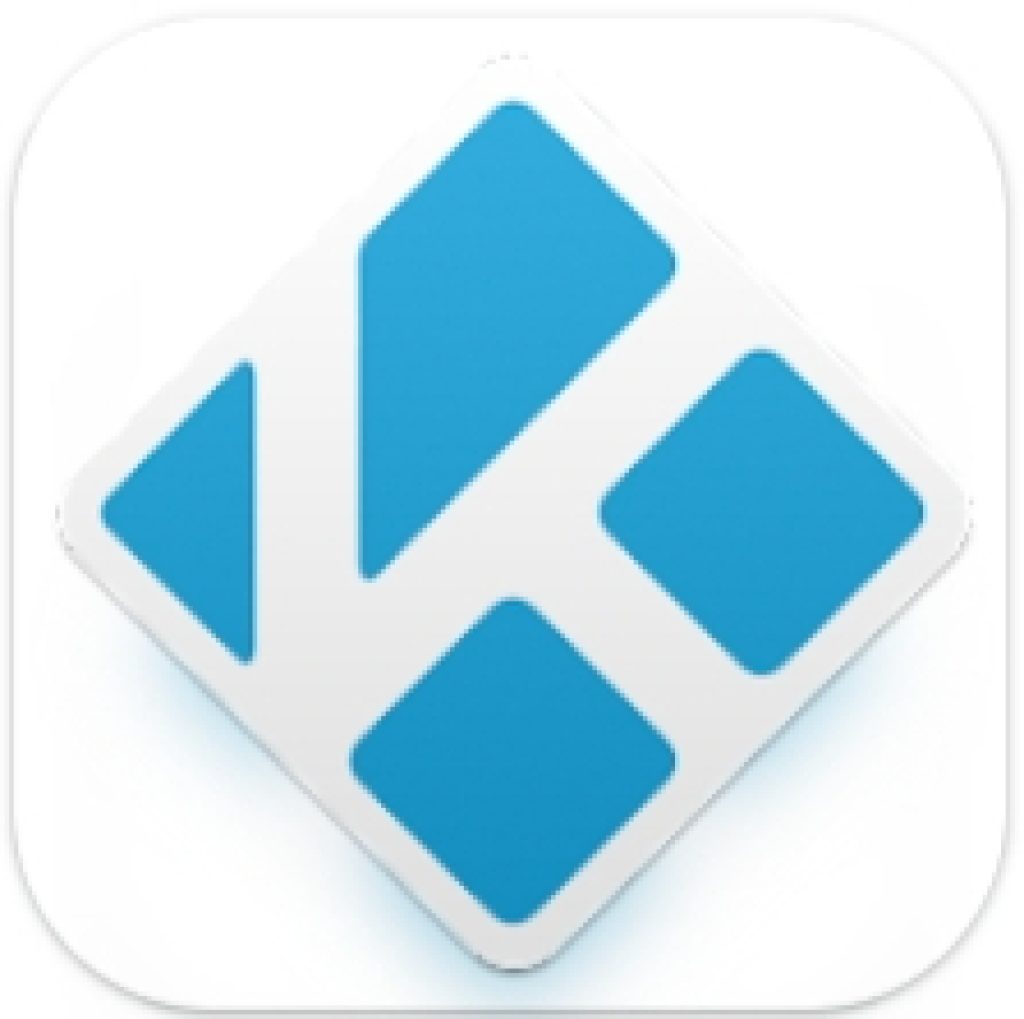 Kodi is another app that is adapted to multiple platforms at once. It will help you turn all your devices into one big smart system and in the evening arrange the most real entertainment center or a cinema.
Kodi also has a special remote control for all the content you watch. You can run a movie on your computer and control the entire process with a few buttons on your smartphone. The service will allow you to feel what a smart home is and how you can simplify your life even more.
It is worth noting that Kodi is really easy to use. The application with a simple interface is great for people with different levels of ability to use technology – even the most uninformed person will understand what he needs to press.
The app lets you view photos from your hard drive, listen to music from the Internet and third-party apps, and start broadcasts by pressing just a few buttons. The app itself doesn't contain any content, but you can use it to transfer images from one service to another device.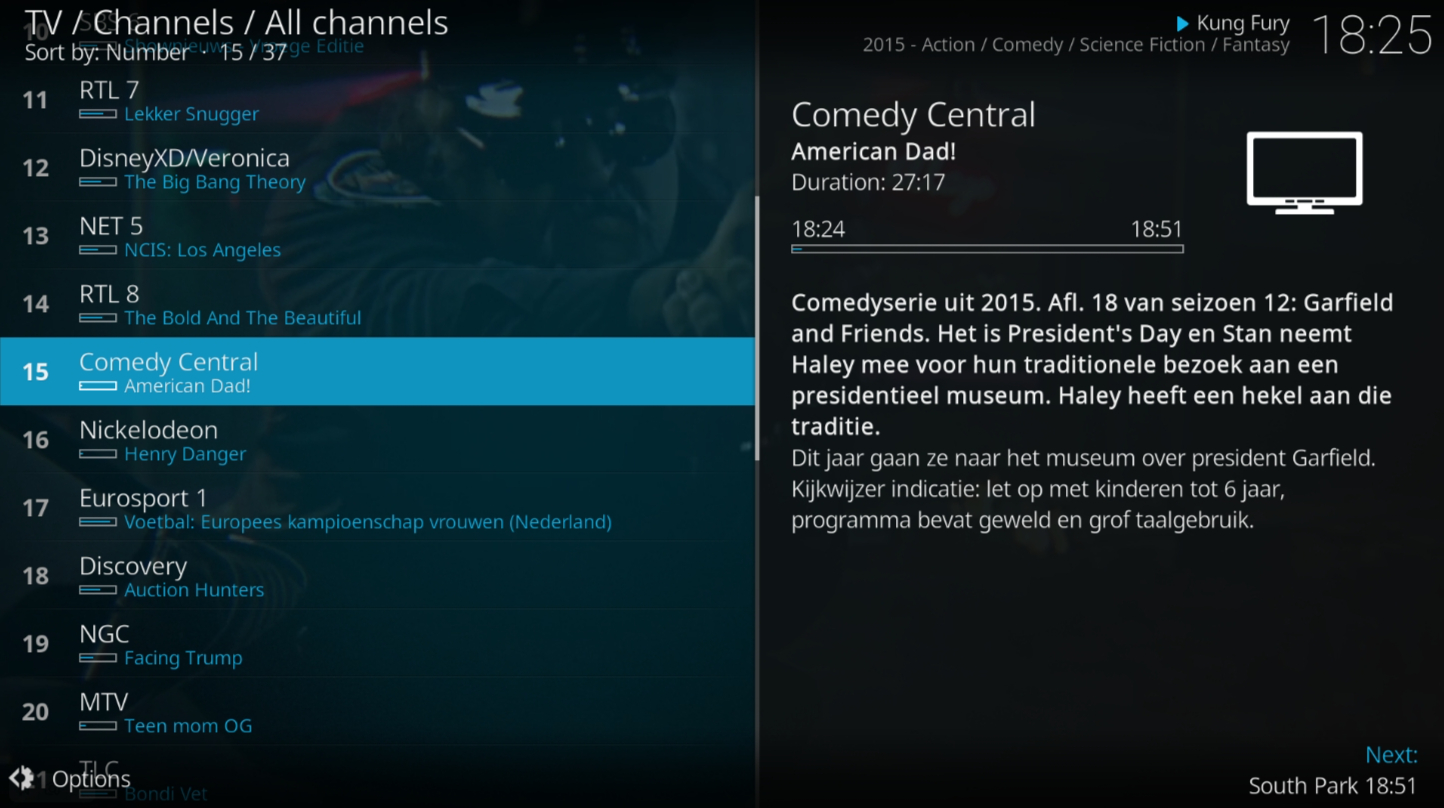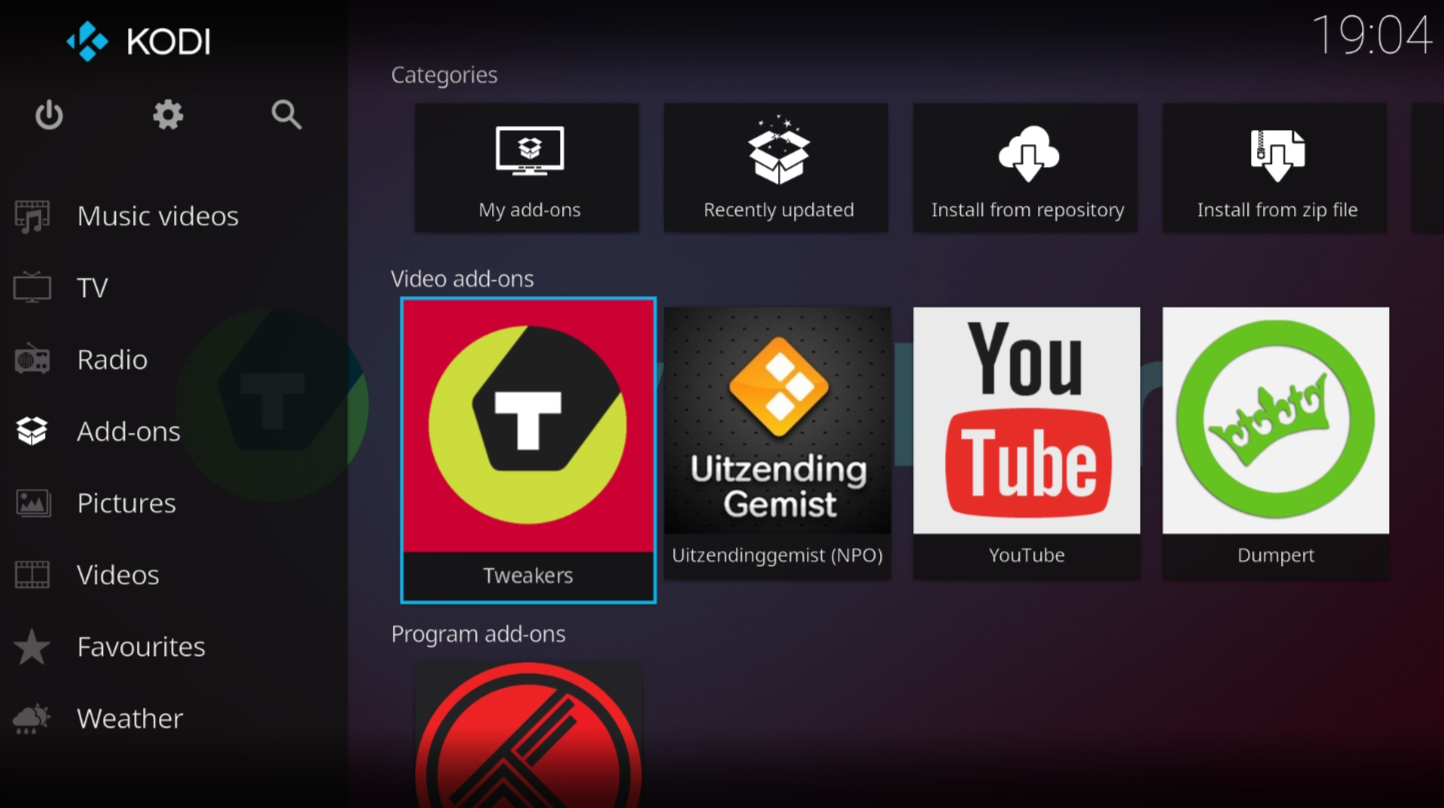 MediaMonkey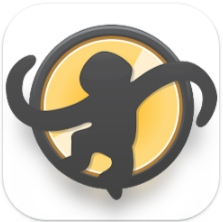 Music and podcasts are nice options if you're unable to look at the screen but still don't want to do stuff in silence. You can clean, work, exercise, or go about your business while listening to something interesting or enjoyable. This app lets you sync your music collection and playlists across all apps and devices.
You can play music on your smartphone, and playback will start on your TV or computer – the sound from those speakers will be louder and clearer. The app lets you manage your music the way you want – create and save playlists, move files around in folders, amplify the sound and volume of the playback, and much more. Obviously, you can also stream video to other screens in the application, but most of the features are designed specifically for music and audio content.
That's why this app sorts all the tracks by genre, and artist, and makes playback more convenient for you. You can download your music via DLNA from cloud storage or local servers that you have access to from your device.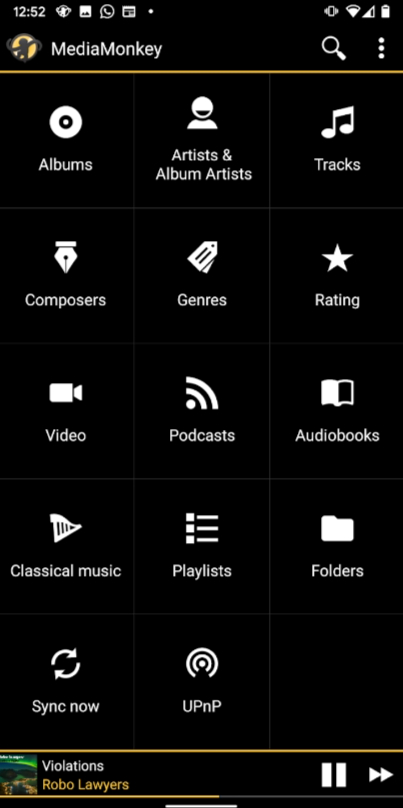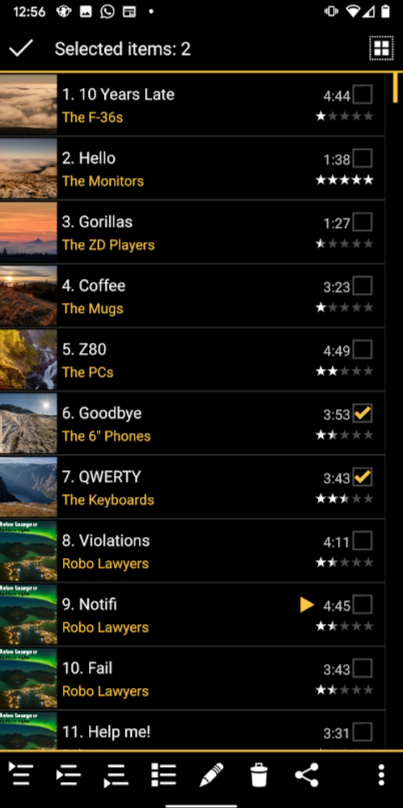 Check also: 11 Best & Free Media Player Apps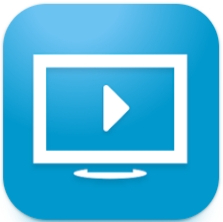 Music, videos, photos – all content from your smartphone is available for playback on other screens on your devices. If you have a big TV or an entire audio system in your home, iMediaShare can connect to those devices and stream audio or pictures to them. You can access your digital content everywhere you go.
The app lets you stream from your smartphone to another device anywhere – the app automatically detects all available devices nearby so you can choose the right one. All of the controls for the broadcast and the service are intuitive. Volume, brightness, and speed are all adjusted intuitively – all the buttons in the app are standard, and you'll know right away where to click for a specific purpose.
Plus, the app supports content streaming to TVs and computers that are connected to the Internet or a router. You can also connect to consoles such as the Xbox. You will not have access to any videos in the app application itself, you will need to install additional services for this. This application is only designed to connect and transfer images and sound.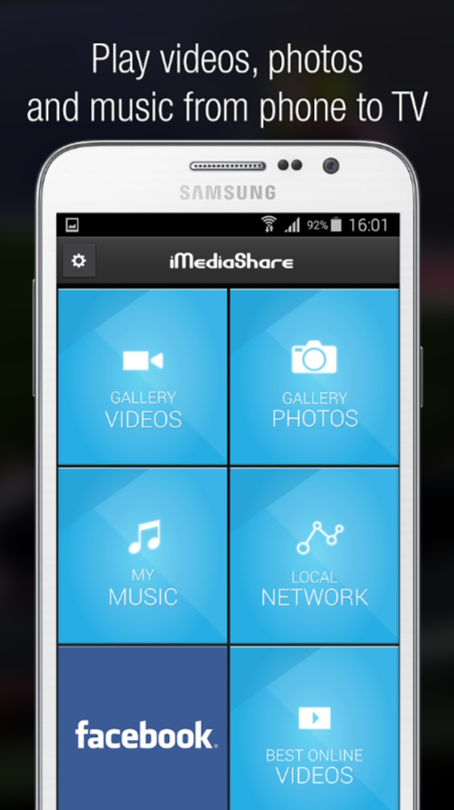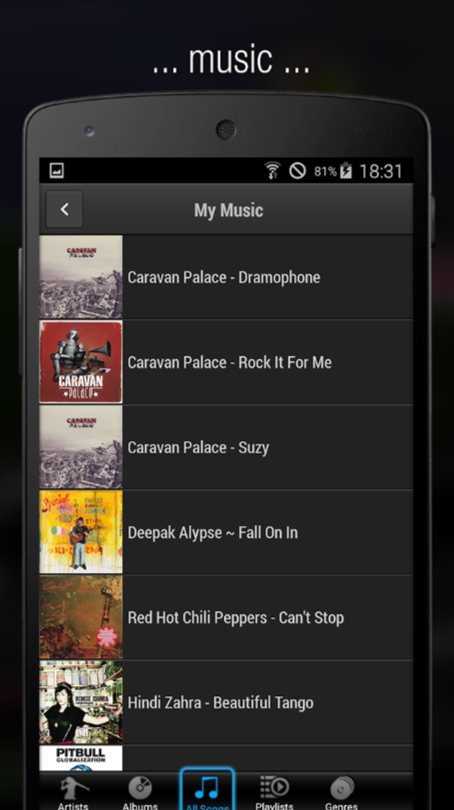 AllCast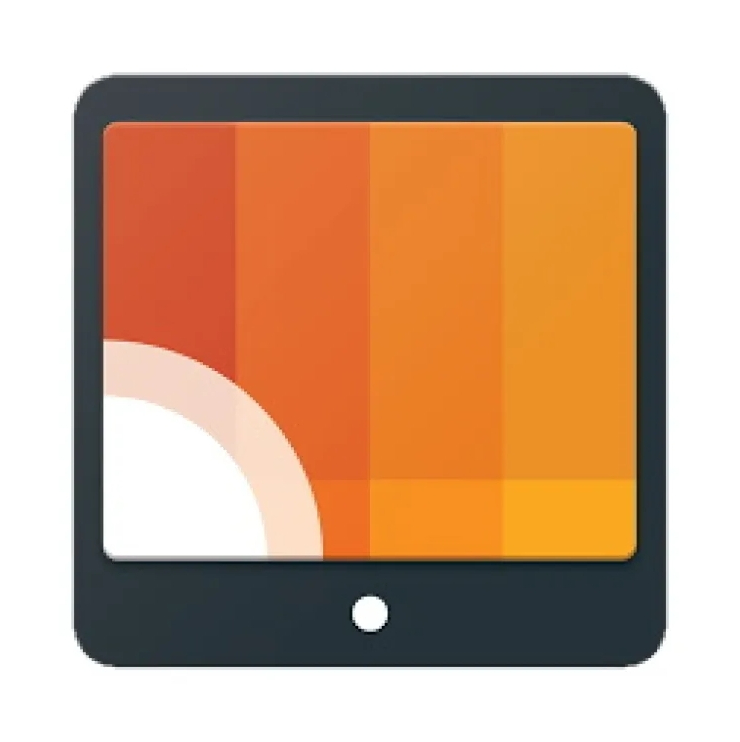 Looking for an app that allows you to send content to any TV or device? Do you need to use not only DLNA but also other methods of transmission? If so, we can recommend the AllCast app. It works with DLNA, Roku, Amazon FireTV, Chromecast, and other connections, giving users a choice.
This variety is great for people who often use streaming images and audio from their phone to their TV – so you can connect to literally any TV, both at your friends' houses and at home. The app provides great functionality and features that users will need to pay for. There is also a free version of the service, but here ads are shown right during the broadcast, so your favorite shows may be interrupted.
In the premium version, all ads are removed and do not interfere with the viewing experience. The app requires a Wi-Fi connection, permission to access device memory, access to Google accounts, and so on. Also, during the broadcast, you can not turn off your smartphone otherwise, the entire stream will be interrupted, and the stop time will not be saved in the application.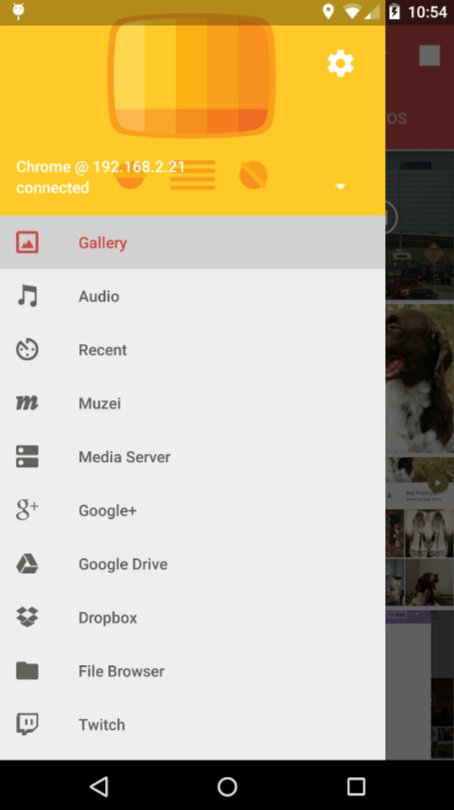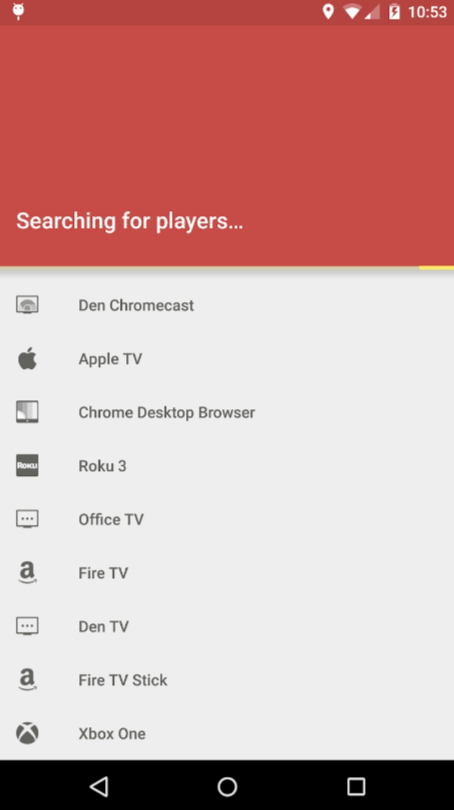 AirScreen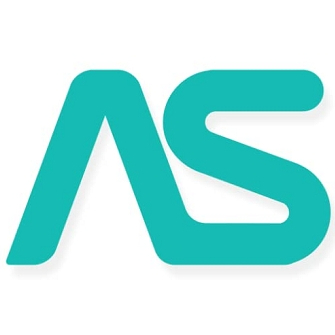 This is a full-featured wireless streaming tool developed for AirPlay, Cast, Miracast, and DLNA. With this app, you'll get to instantly stream videos or other media files from laptops, smartphones, and tablets to their devices via Wi-Fi. Before you start using the app, make sure that all the significant permissions are enabled.
After that, the first thing you need to do – confirms that the device is already connected to the same wireless system. In the next step, you should scan the QR code or you can also open the URL to launch the streaming process.
One of the best options, the app allows users to improve the media viewing quality, as it supports ultra high-definition resolution (4K). There is a special section where you can customize a wide range of settings. Here you can enable hardware acceleration, set up a proxy server, add a full-scale screen, select the screen resolution, etc.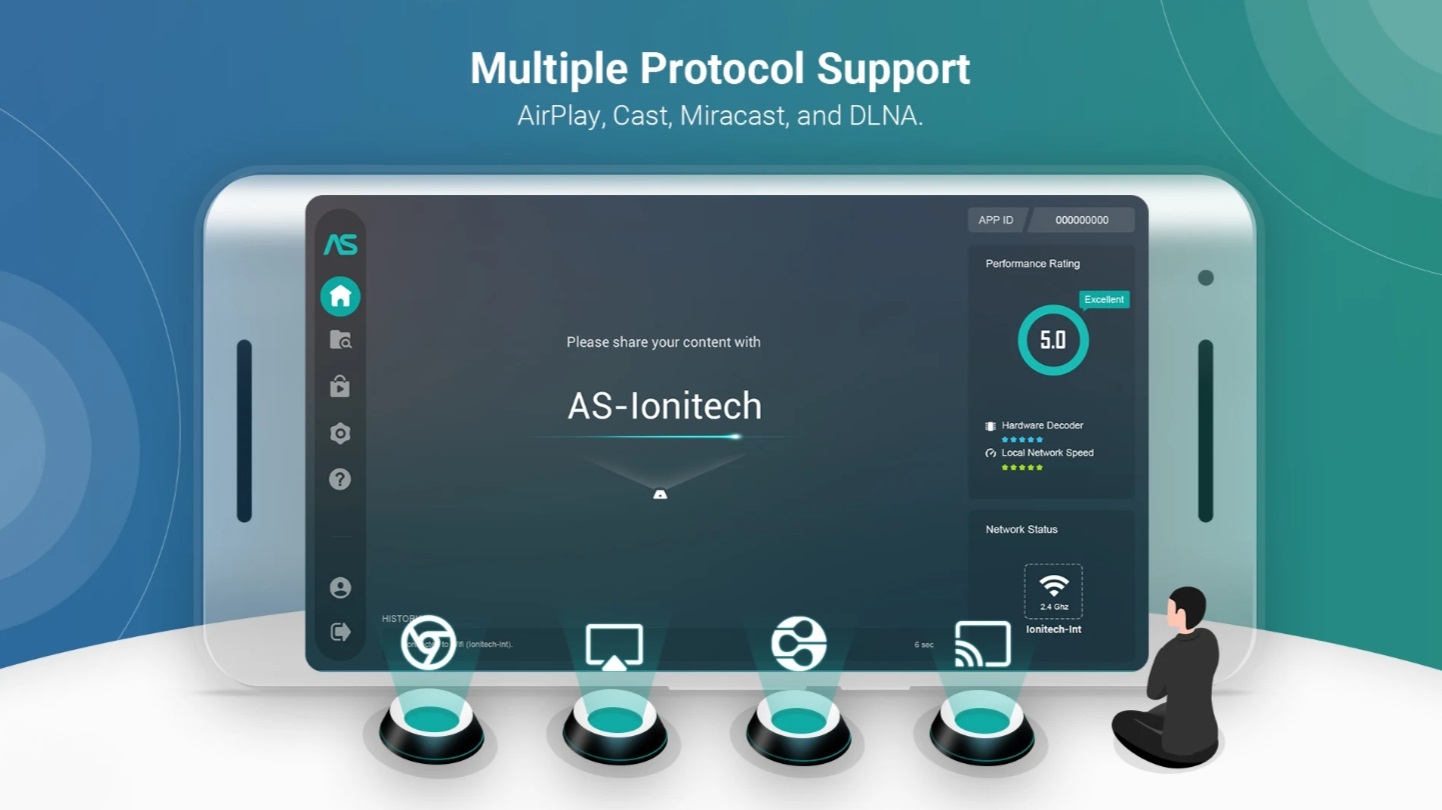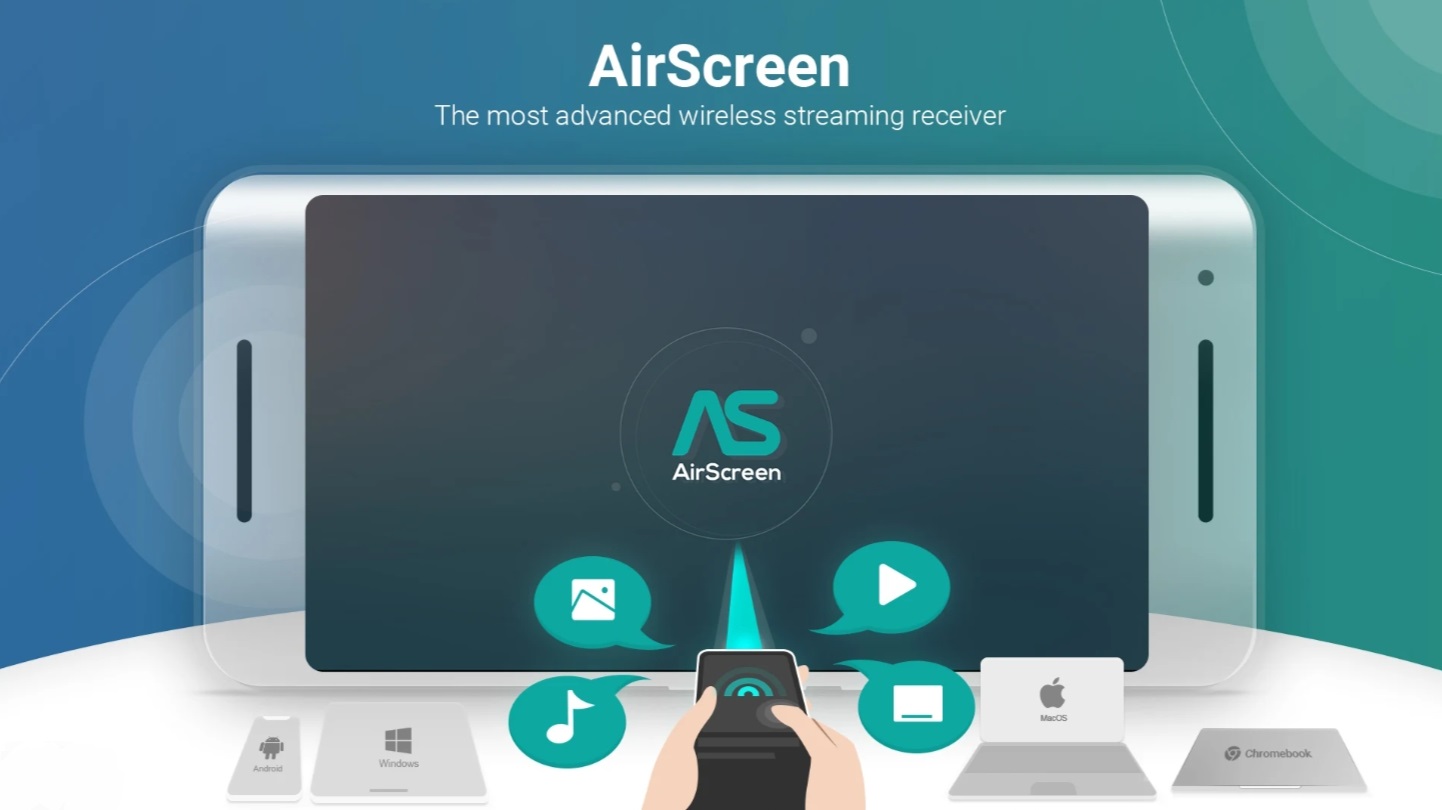 Hi-Fi Cast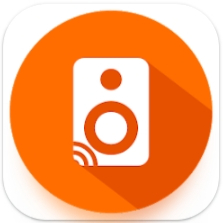 There's a multifunctional app that lets you play music from various media servers – e.g. UPnP, DLNA, Internet Radio stations, etc. Once you have launched the app, you should enable permissions. Thereafter, you will be transferred to the music collection. Here your media library will be sorted out by albums, artists, genres, playlists, and other folders.
Click on the top left button to open the sidebar and gain access to such options as Media servers, Playback devices, Playing Music, Queue, Settings, etc. If you want to quickly find a necessary song, paste its name to the integrated search bar on the top of the screen.
Furthermore, you can also shuffle the overall library, generate local playlists, enable a sleep timer, import, and export radio station playlists. In this app, users can customize a great variety of settings. For instance, they can save queues, fine-tune Chromecast parameters, manage the app's appearance, etc. In case of any technical issues, the app contains an integrated Help section filled with detailed guides.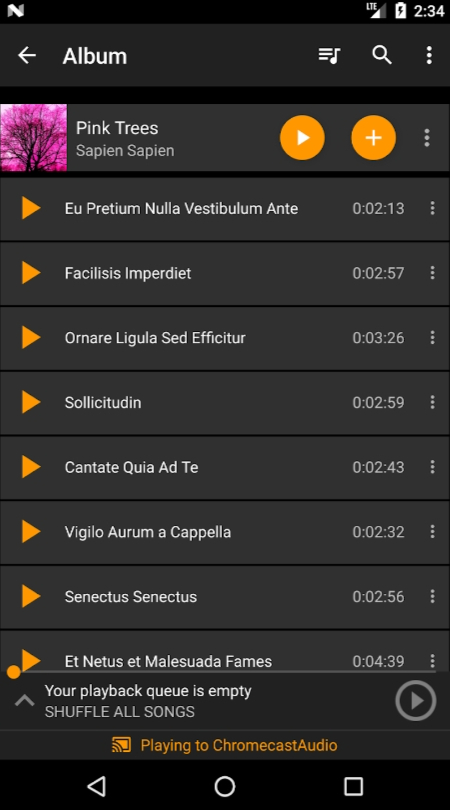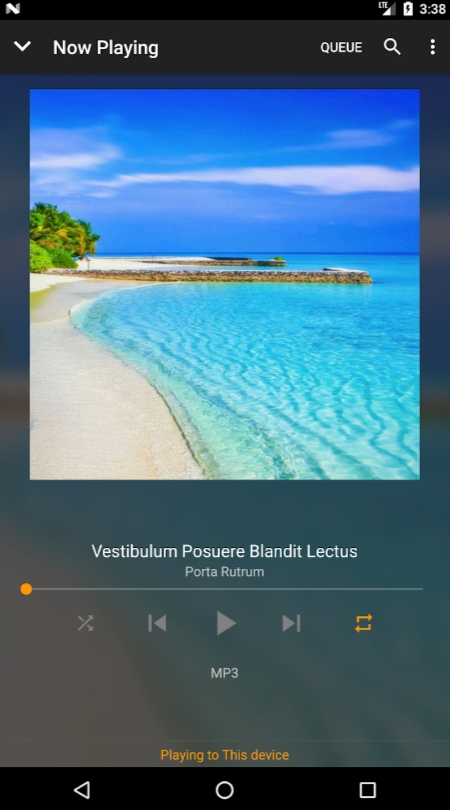 You may also like: 11 Best Screen Mirroring Apps
Cast to TV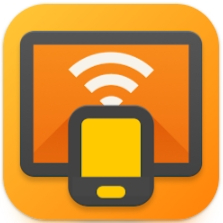 And lastly, there's an app that lets you cast videos, music, and other content to multiple media devices. To get more precise, you'll get to cast content to your TV, Xbox, Roku, and any other devices that support DLNA technology. You'll get to fully control the streaming from your phone by pausing content, adjusting the volume, and swiping through the files.
Once you've opened the app, it will automatically search for all the devices you may possibly connect to. All the files you can cast are being identified on your phone as well. And after using it a few times, you'll get to mark the most-used devices as faves and set up an auto connection as well.

The app also comes with a built-in browser that lets you cast web content effortlessly in real time. In case you're planning to watch multiple vids or listen to music, you'll get to arrange the play queue if needed. The queue works for images as well, so you'll get to make a full-on slideshow.