The sphere of beauty services is developing at an incredibly fast pace. In this regard, there are many beauty salons and specialists in a variety of areas: hairdressers, makeup artists, manicurists, and many others.
Sometimes it is difficult to choose the best beauty therapist among this variety. Even if you have chosen the wizard you like, you still need to find the most convenient time. You can call, but it is not the most convenient way to make an appointment.
The best option for you is online booking, where you can also become acquainted with the work of the master you want. To make the process even more convenient and fast, use these best hair salon booking apps for the USA 2023.
If you want to learn some information about beauty hacks then try these best cosmetics & beauty apps.
StyleSeat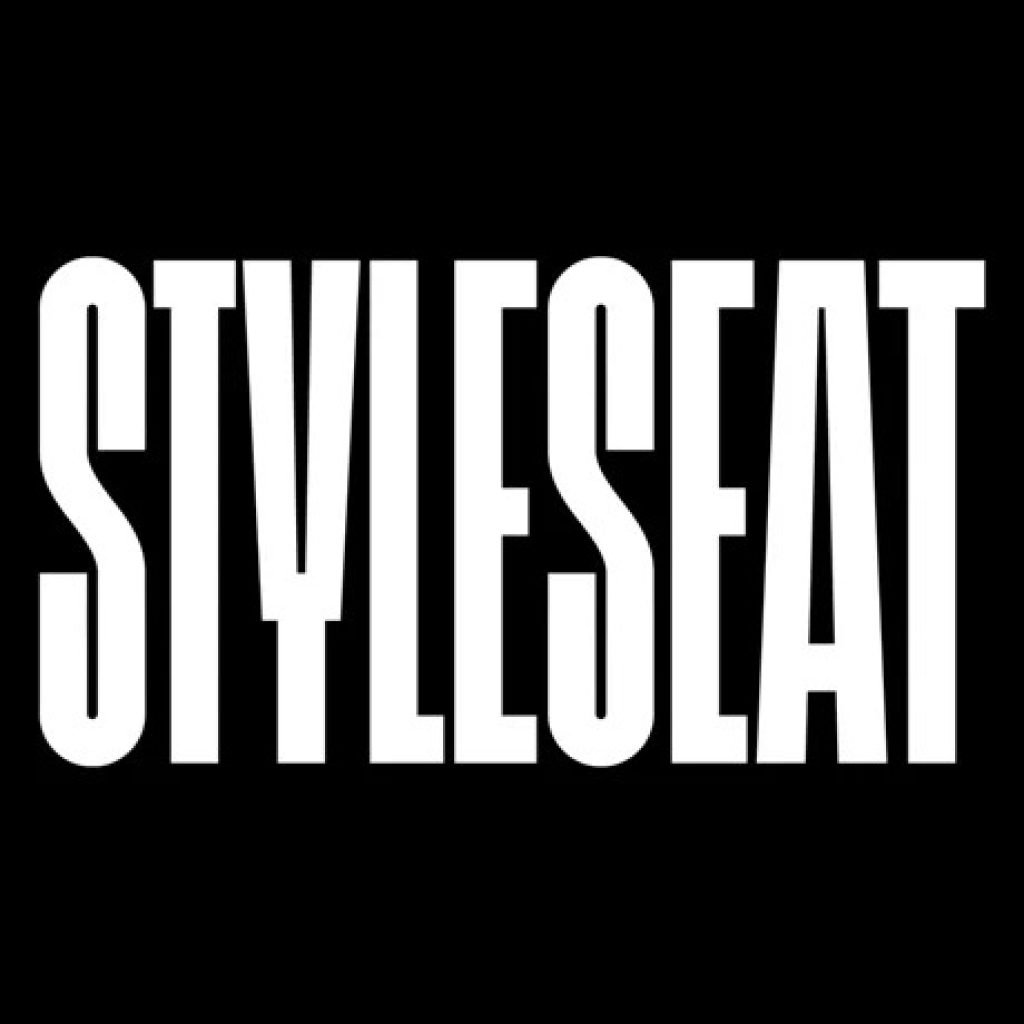 StyleSeat is one of the best booking platforms in the beauty industry.
The app will help hairdressers, beauticians and other professionals increase their income and save time on administrative and business tasks.
Clients can now conveniently choose a salon and book a visit to a specialist directly from the app's calendar.
It is also possible to quickly find the necessary master by reviews and a catalog of photos of work. It's enough to make a few clicks and you are signed up for the desired service. Thanks to the reminder you will not miss a visit.
For masters, StyleSeat is a tool to promote and attract new customers through a unique marketing program. With the app, you get money even when a client doesn't come or cancels a visit.
You can also make contactless payments and will receive detailed reports on sales and transactions. A list of beauty specialist services with descriptions and photos is contained on the platform.
Order-taking and booking transfers are available 24 hours a day, 7 days a week, with no weekends or your involvement.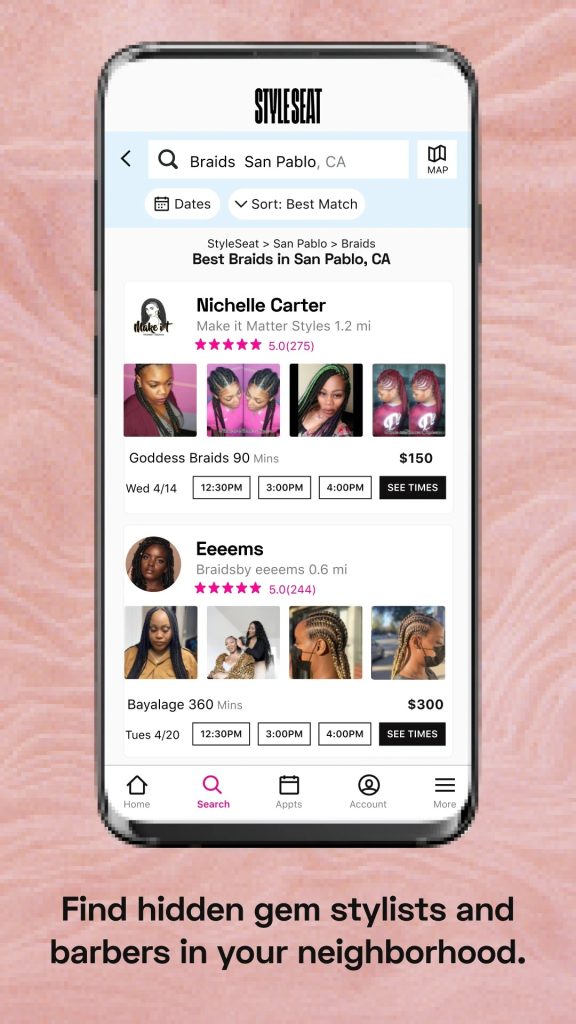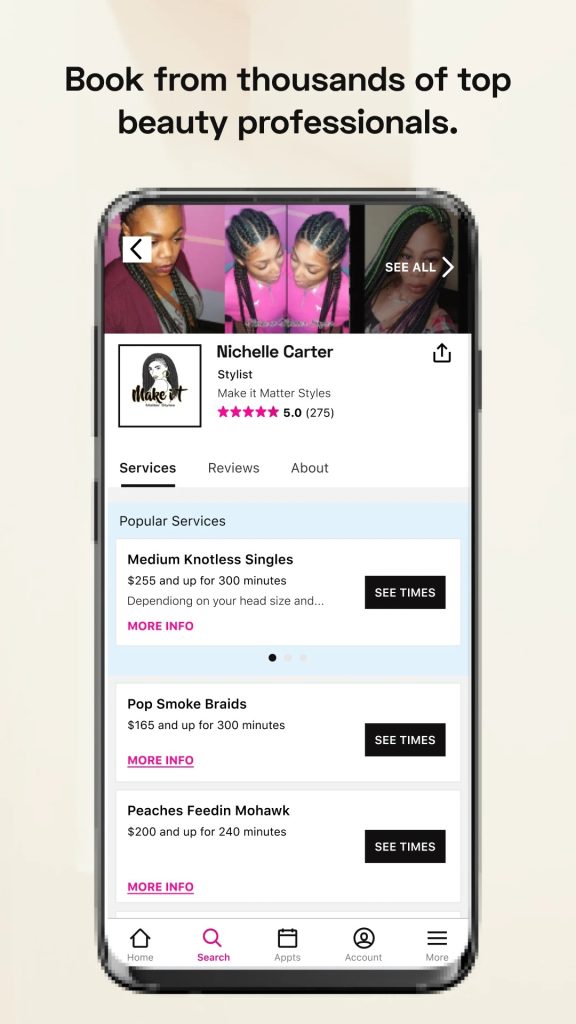 The app has many unique features to grow the profits of a beauty professional. Manage your personal time and get quality services.


You may also like: 10 Free barber shop apps (Android & iOS)
Vagaro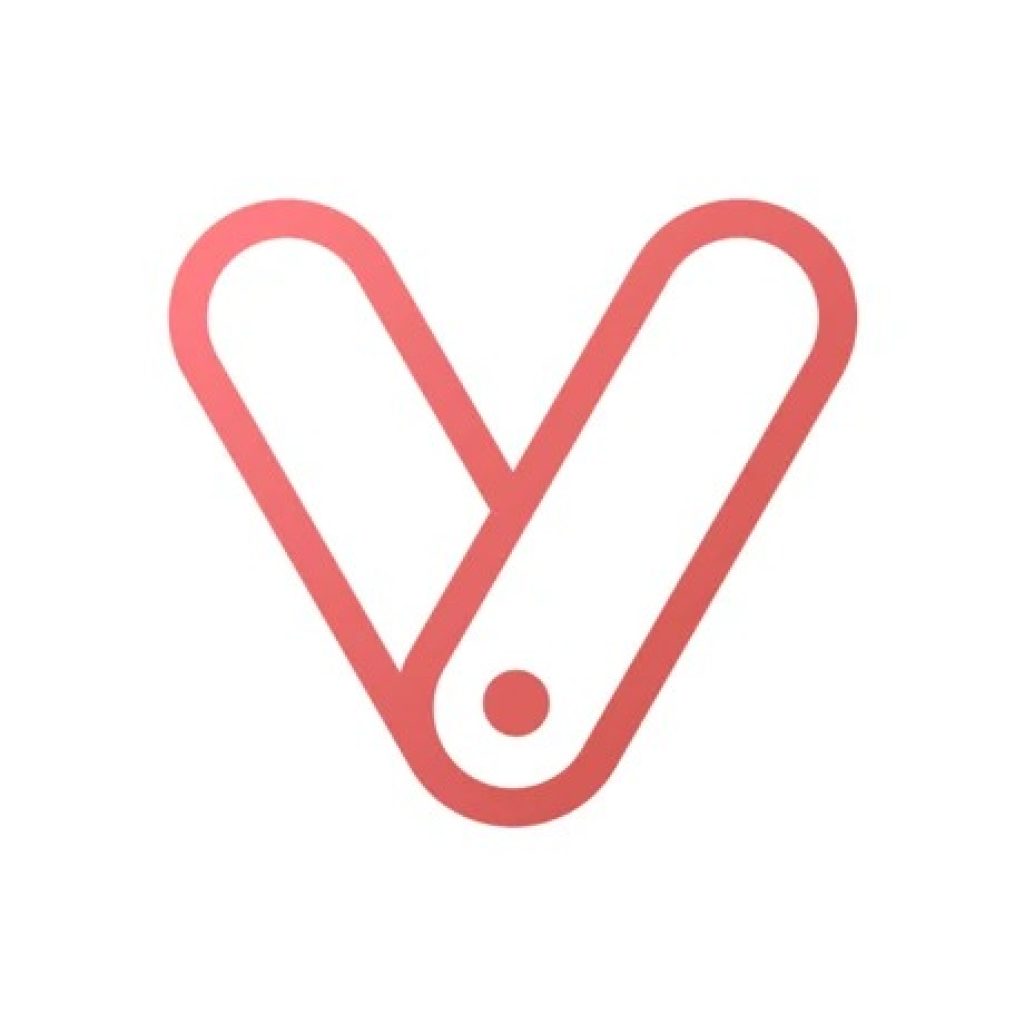 Vagaro is an assistant to find gyms, spas, beauticians, photographers, and beauty salons.
The app is handy because it helps you find the best option for a beauty treatment for the day and time you have planned for yourself.
The program will provide pricing and impressions of other clients about the service of interest.
Vagaro helps you make appointments completely online. Now you don't have to waste time calling. Thanks to reminders, it will help you not to forget about the scheduled visit to the specialist.
The app has many other useful options that will improve your quality of life and become useful.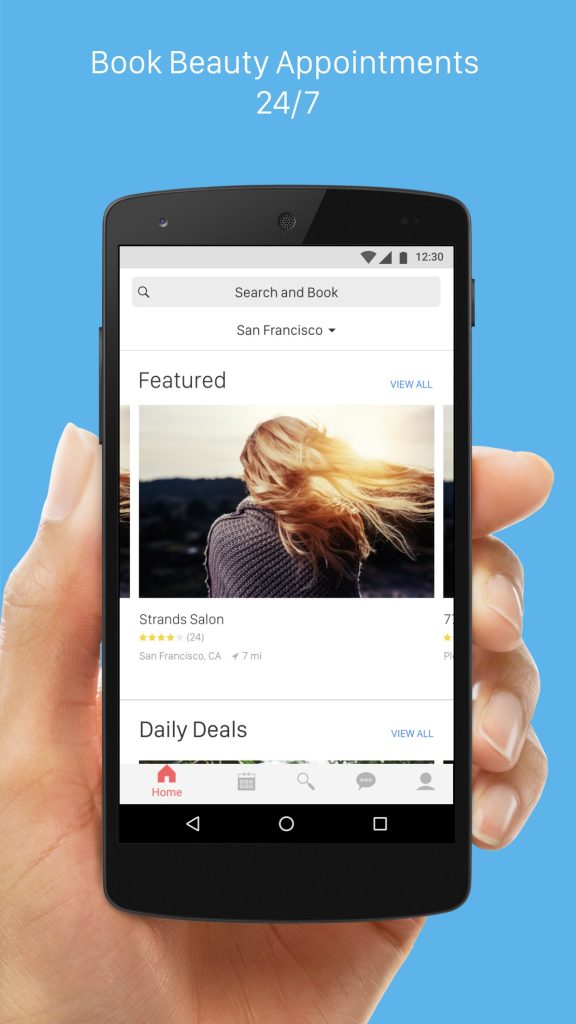 With Vagaro, booking salon appointments, massage therapists, and many other beauty services are easy and time-saving. Take time for yourself, not for the process of booking services.


Booksy for Customers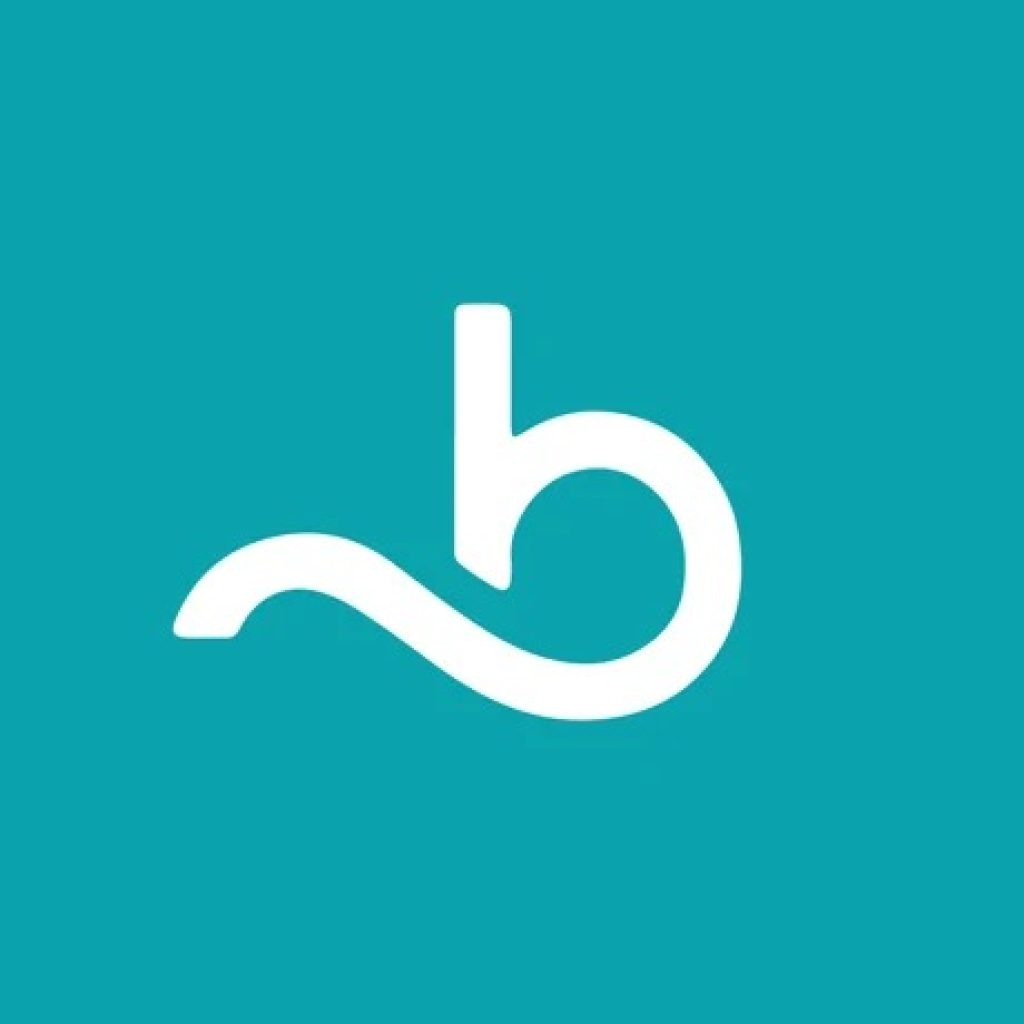 Booksy is a service that helps you instantly sign up for beauty and medical services.
The app gives you freedom. You can create a reservation from wherever you are and pick the specialist that suits you best.
The program opens up opportunities to research the market you're interested in. Here you can view the profile of the institution or specialist providing the service.
You can also view photos, read the price list, and find out the experiences of other users.
Thanks to the service, it is now possible to book regardless of the day of the week and time of day.
With the Booksy app, you won't be late for appointments. But if you have something changed – not a problem, the program gives the opportunity to reschedule the meeting or make changes to the record.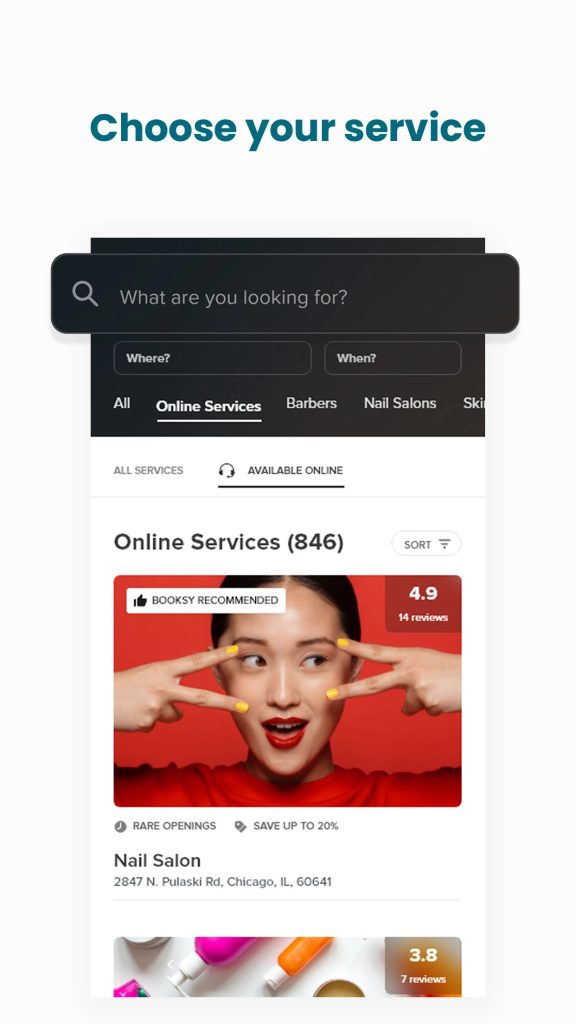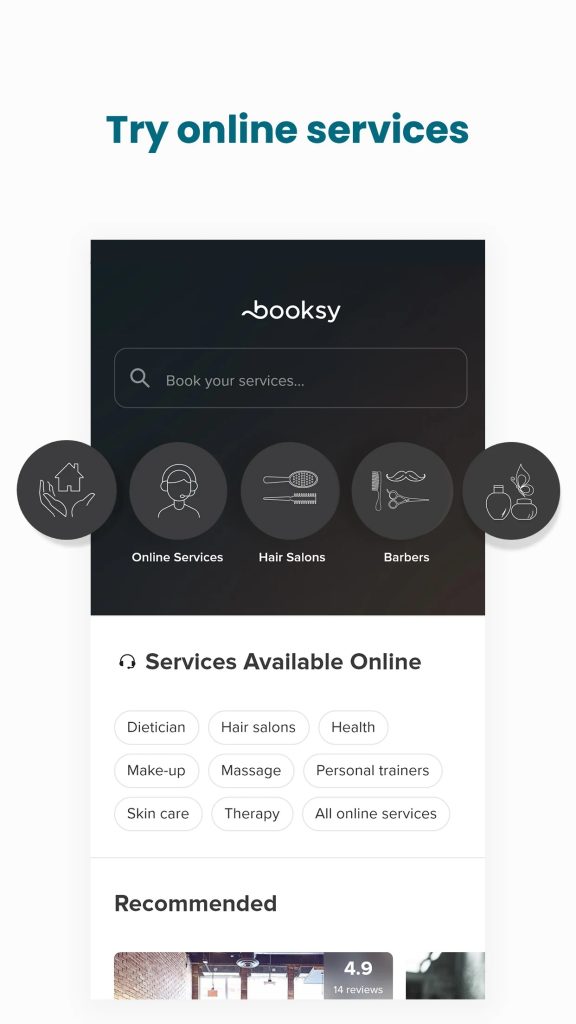 Transferring money through the app helps you pay quickly. Scheduling is now even easier, ordering services is quite simple.


MyCuts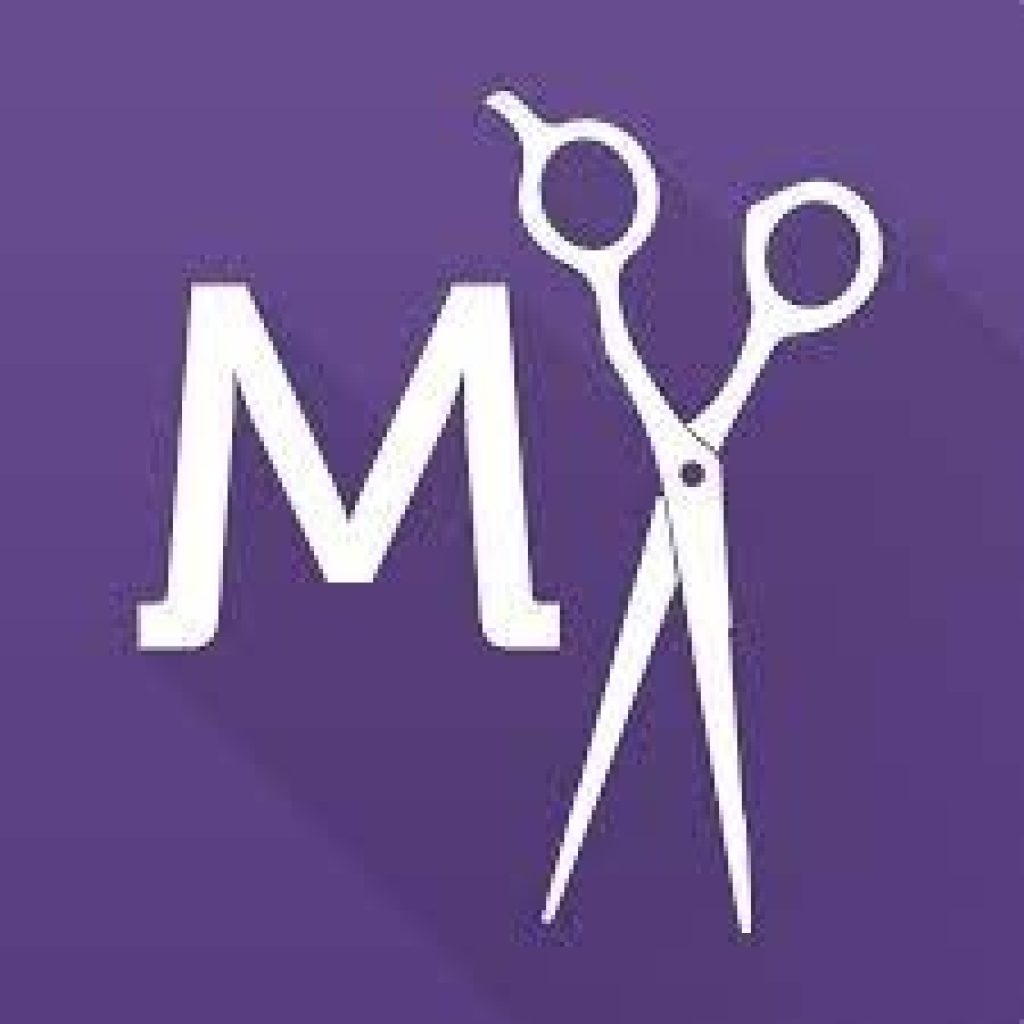 MyCuts is a business budget app that will save you time recording customers and keeping track of your inventory.
Now you will be able to focus on your clients instead of dealing with routine. This software is a great tool for managing your beauty business.
With the advanced features, you will increase your income and systematize your business.
One of the main functions is scheduling. The maximum understandable salon scheduler resembles a familiar calendar.
It allows you to stop skipping visits, and automatically confirms and reminds clients about the scheduled visit. It also provides the ability to quickly view all appointments of a particular client. A priority option of the app is customer management.
With it, you can make quick entries, create a client base with a quick search by name, and color the appointments for easier perception.
An important in salon management and distinctive feature of the app is record keeping. This allows you to keep track of inventory, merchandise, and stocks, and to find out more quickly if you need to reorder.
A simplified search system by name helps to complete information about the product, supplier, price changes, and more. You don't need to pay anything to install MyCuts, the salon management software is free on a permanent basis.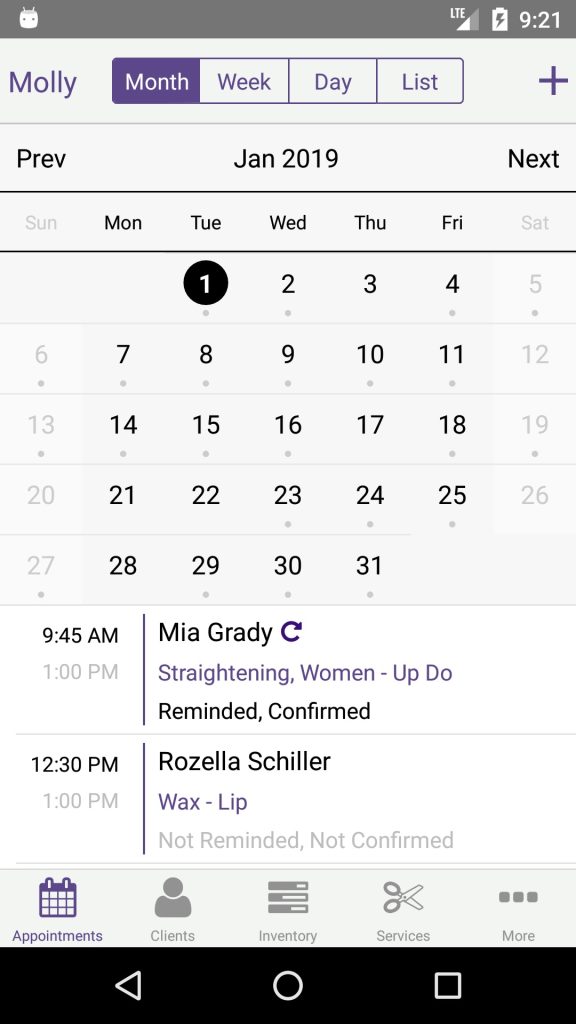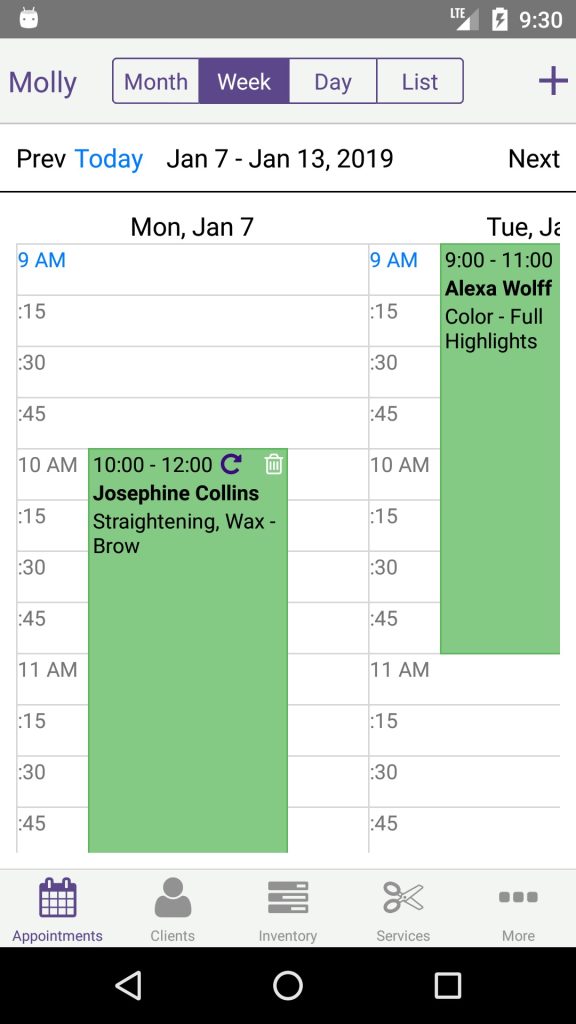 To add more features, all you need to do is update your account. All your data is backed up on the program's servers. So if it happens that your data disappears – do not worry, it is reliably protected and you can always return to it.


You may also like: 11 Best Makeup Learning Apps for Android & iOS
SalonAppy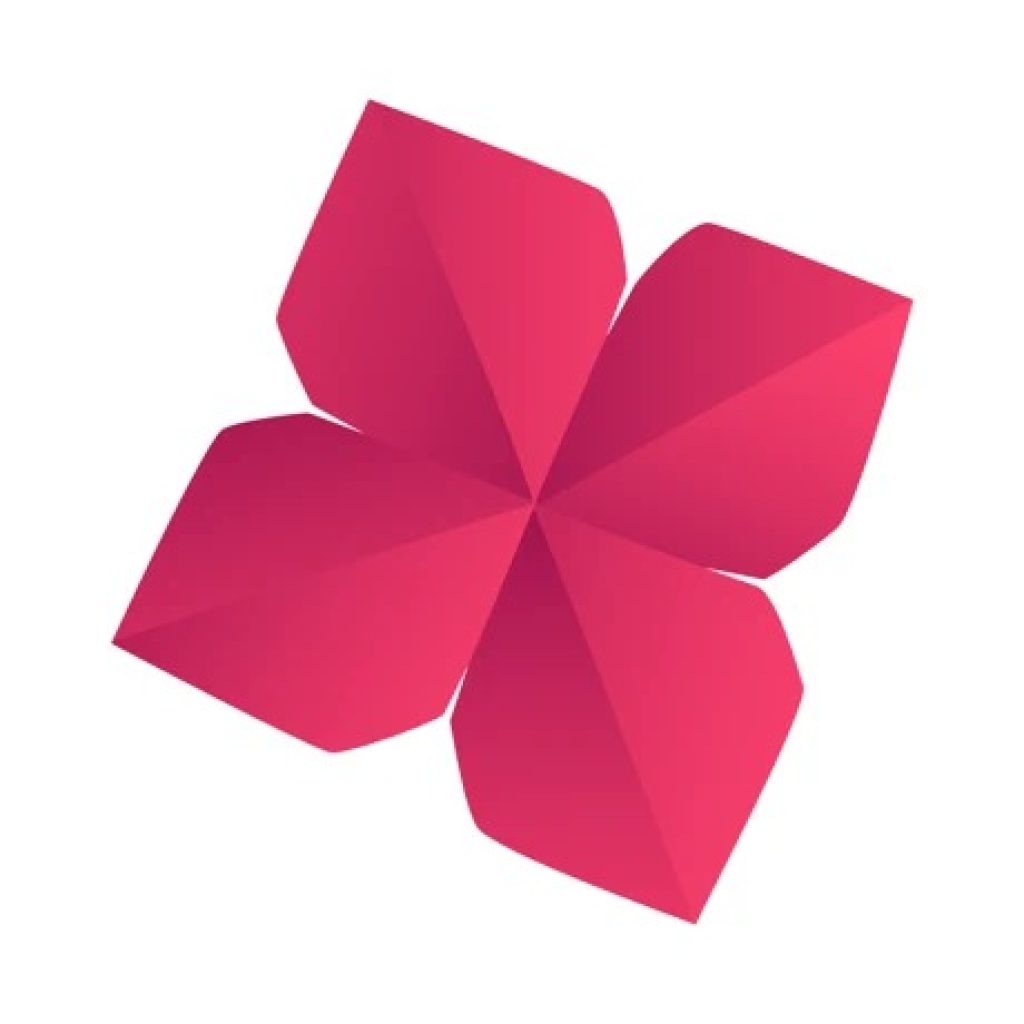 If you own or work in a beauty salon business (stylist, hairdresser, beautician, etc.), there's good news for you. The SalonAppy app has literally everything you need.
This program has incredibly extensive functionality. First, it is designed for scheduling possible business meetings. You can enter upcoming events into your calendar and be sure you won't miss them.
This app will send you notifications. It is also possible to plan your complete schedule of work and rest.
A huge advantage is that this app easily works in conjunction with Google's calendar. This means that you can make plans for work so that they don't overlap with your personal business. Also, the program provides a wide range of options for dealing with finances and various monetary transactions.
It gives you full control over your profits and also gives you the ability to regulate your expenses. Rest assured that your accounts will remain confidential.
This app has been proven by many years of use. So far, more than 100 thousand people have downloaded it.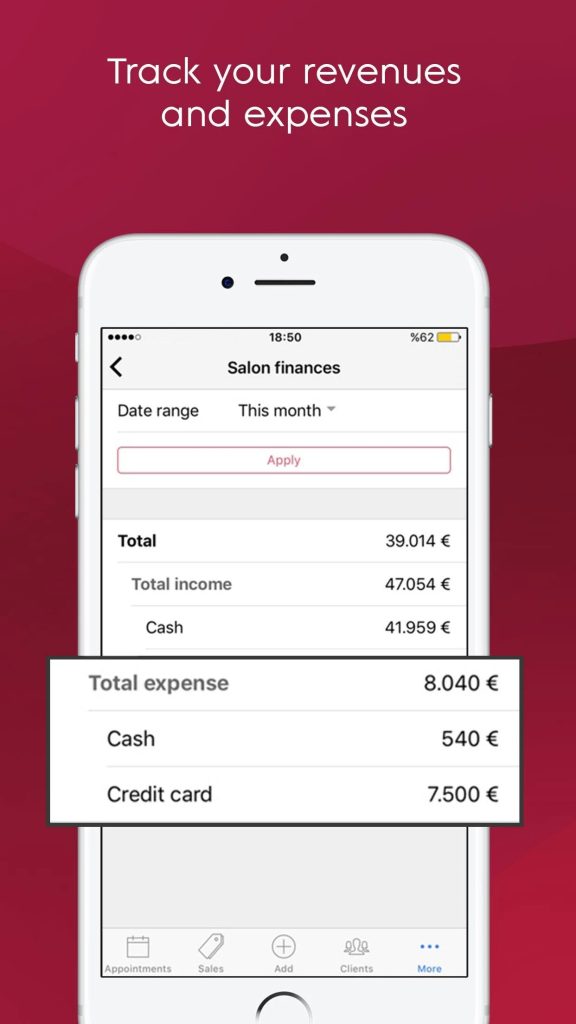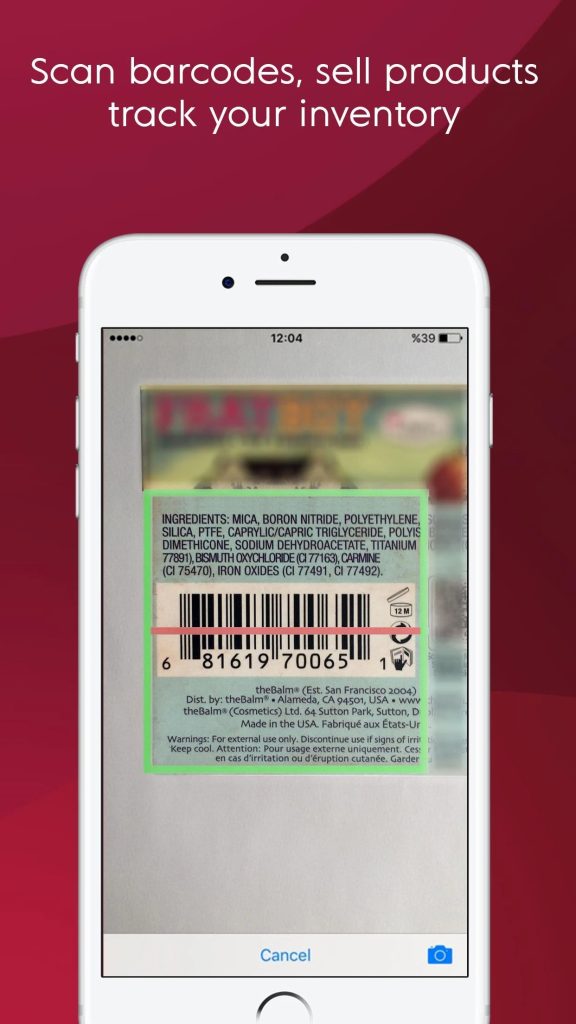 It would be worth mentioning the interface of the program separately. Updates are regularly released on it, so the design of the app is thorough and will be convenient for every user. Thus, SalonAppy is one of the best services for all smartphone users who work in the beauty industry.


Fresha
Fresha is one of the most reliable and convenient ways to find the nearest beauty salons.
You can easily find a trusted manicurist or stylist near your home for a new haircut right before your celebration.
Fresha is a fast confirmation of your appointment time and appointments right in your salon calendar.
With the app, you can find new and the best beauty establishments out of the many on the market, track prices, and choose the best deals.
Also, this service will help you save time and without phone calls to reschedule appointments. Make an appointment with another master and read reliable customer impressions.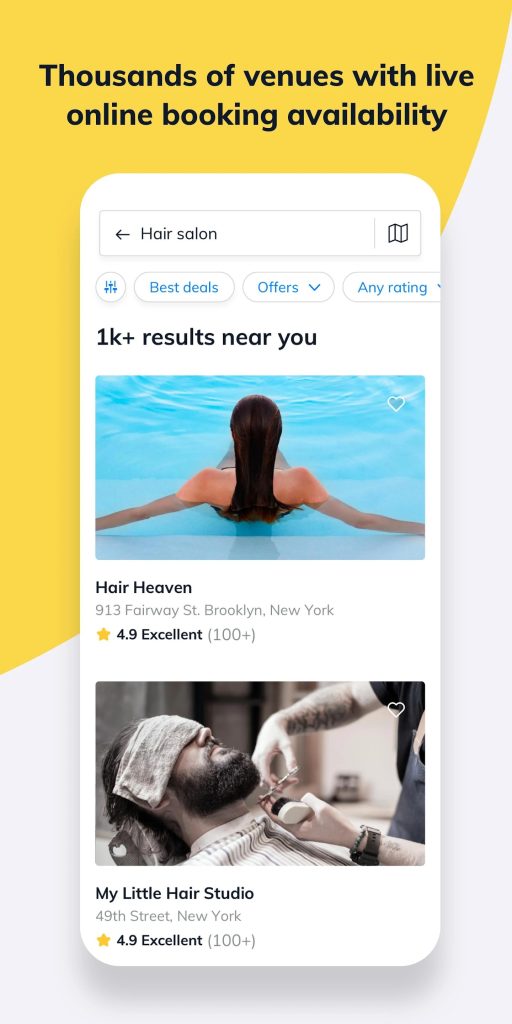 Fresha will also help to get to the salon as quickly as possible, thanks to the mapping directions function. Save time by increasing your beauty.


You may also like: 10 Best Employee Scheduling Apps for iOS & Android
SmartStyle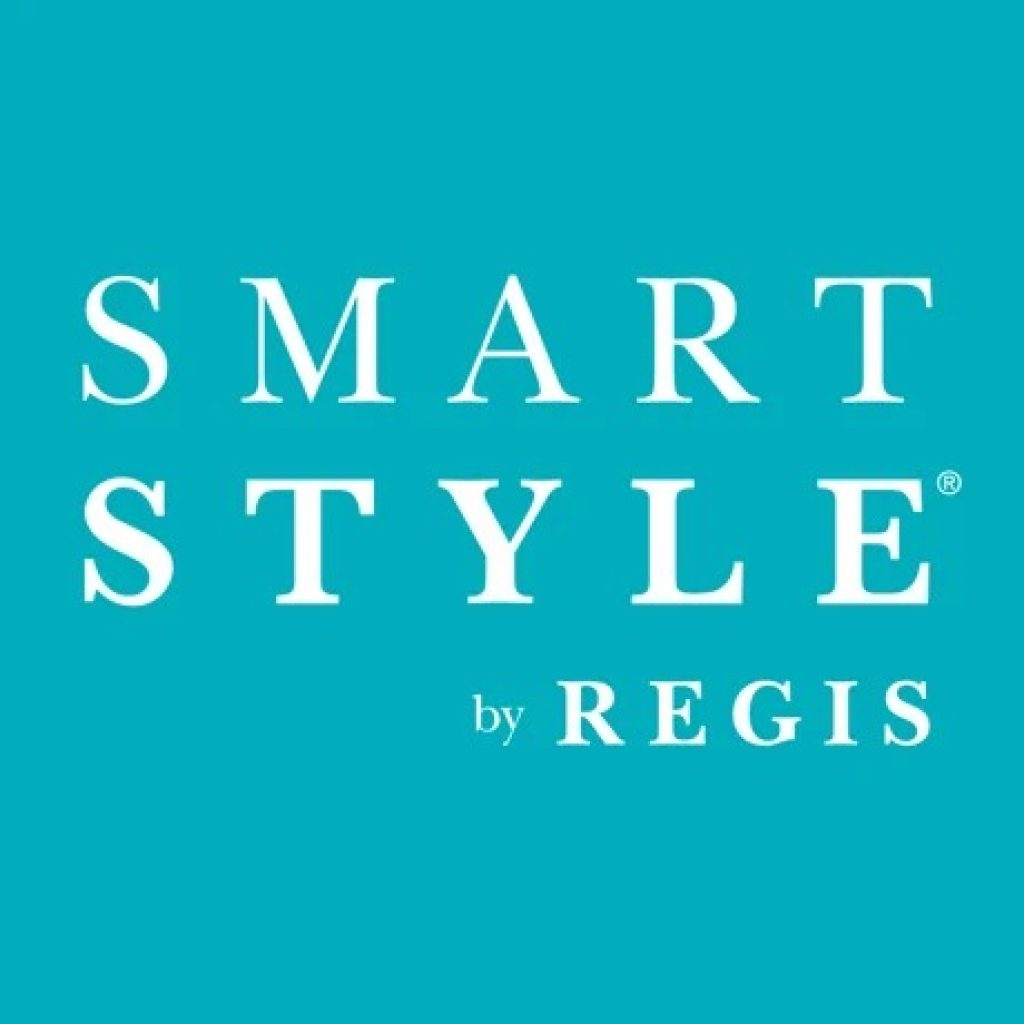 SmartStyle has its own place in the list of indispensable smartphone apps. Everyone takes care of their hair and its color.
Besides, it is quite difficult to choose a hairdresser every time, look for reviews, and then call and make an appointment for a haircut or coloring.
Also, there is a chance to forget the appointment time or sign up for an inconvenient time when a visit to the hairdresser's office will intersect with your personal business.
This is especially true in our busy times. In these situations, this app comes to the rescue. Its purpose is to contain a database of all hairdressing salons in SmartStyle. Thanks to the built-in map, you can quickly find the barbershop closest to your home.
Making an appointment is also much easier – you can do it right through the app. There's also the option to sign up your friends or relatives.
Do you have a busy schedule and are afraid of forgetting about an upcoming procedure? Now that's no problem. This app will send you reminder emails wherever it is convenient for you. This can be email or pop-up notifications from the app itself on your phone.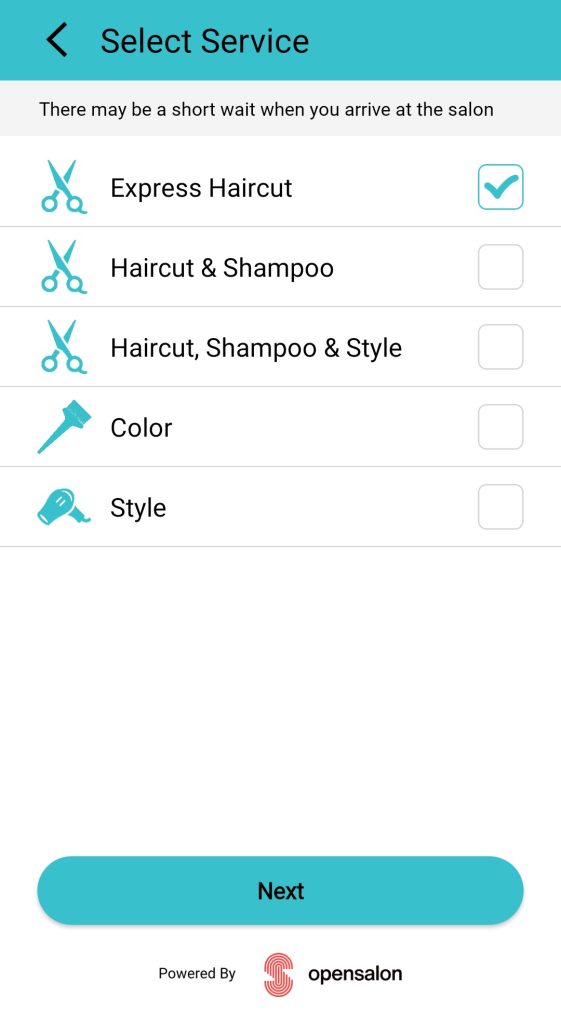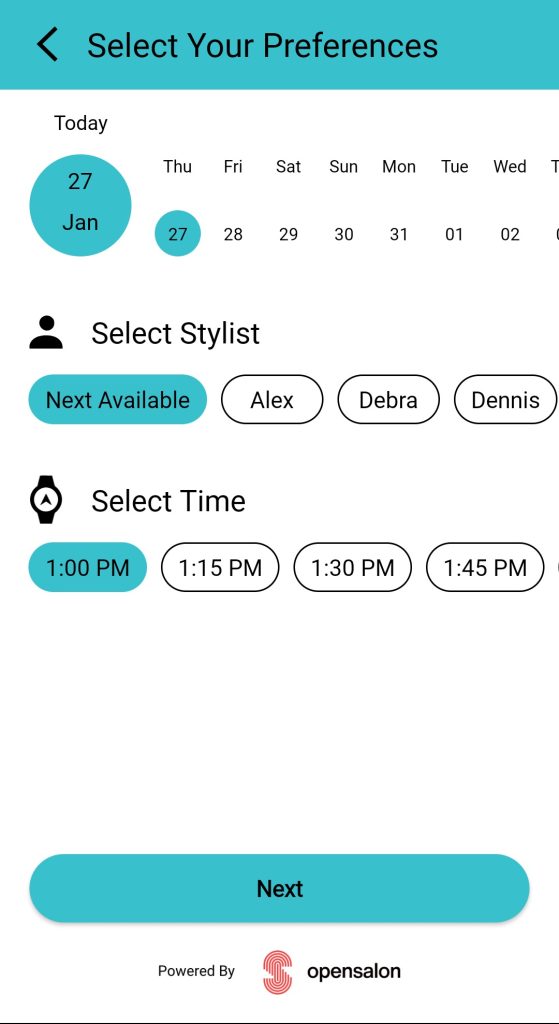 Even if that's not all, there is a couple of unusual features that are worth mentioning. For example, the app can tell you when it's time to update your haircut if you've got your hands full. You can also see how busy the barbershops are and the approximate time at which you can be seen.