Is there anything worse than hearing an irritating barking sound? Well, probably not. And it doesn't matter what dog the barking comes from: yours or someone else's.
That's why we've picked up the best free dog-repellent sound apps for Android & iOS. These apps feature special sounds that help you cope with certain dog behavior. You can use these apps to train your dogs or deal with unwanted dog interactions. Most of the apps also come with built-in whistles that increase the effectiveness of dog training.
Dogo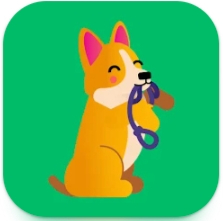 It's an app that helps you interact with dogs effectively. The main goal of this one is to help you establish a stronger relationship with your pup and get rid of behavioral problems like barking, biting, and all that.
All the lessons featured in the app are made by pro trainers and come with in-depth tutorials that are easy to follow. There are full-on video tutorials on how to track certain tricks, and even a live chat with a trainer if needed (but this one is only available for pro subscribers)
Overall, there are over 100 courses and tricks you can try. There's a built-in clicker that makes training more effective and simple. The clicker sound also helps to deal with barking if used properly. Plus, there are dozens of articles explaining specific behavior and teaching you how to cope with your dog better.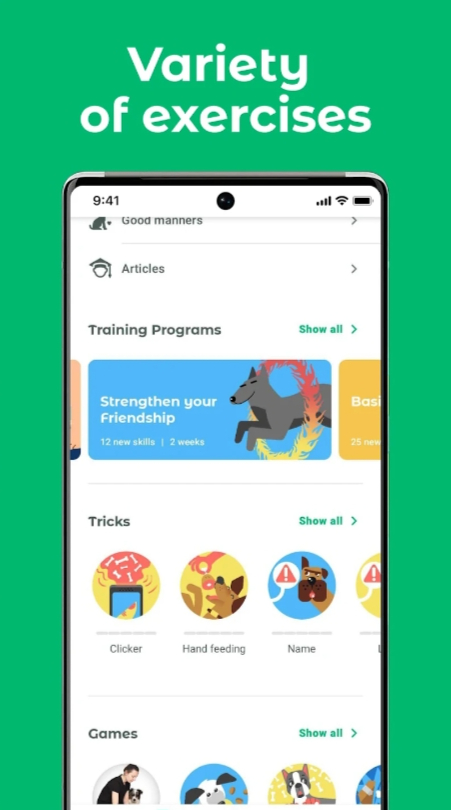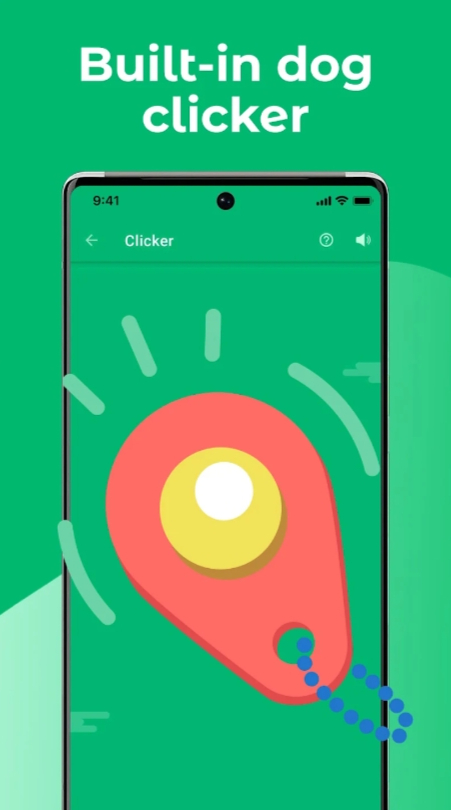 You may also like: 11 Best Dog Training Apps
Dog Whistle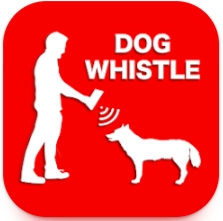 This is an app that will replace your usual dog whistle. Humans have more muffled hearing than dogs. The app's whistle sounds softer to humans but louder to dogs. This helper will be able to turn on various types of whistles for commands. The main goal here is to make doggy training easier.
To choose the right whistle that will not cut your pup's ears, you need to go to the dog training section and select the frequency of the sound. The program has many features. You will introduce your pup to the new tricks faster, you can make your pet more obedient.
Moreover, if you are disturbed by the barking of foreign dogs, you can use the program to make it go away. And If you have an intolerance to loud noises, you can always control the volume. By the way, dogs can also get impaired hearing if you use the whistle too often. Don't bring the emitted signal close to your dog's ears, and make sure to observe the safety precautions.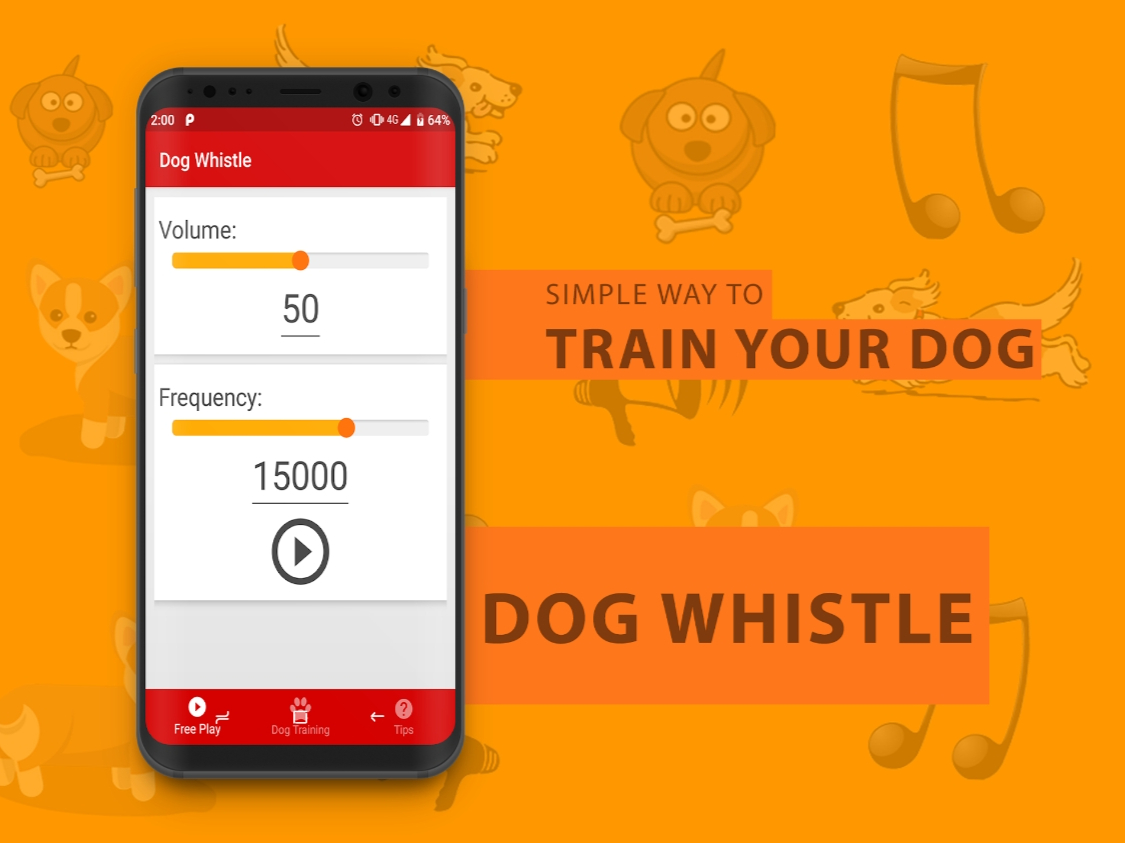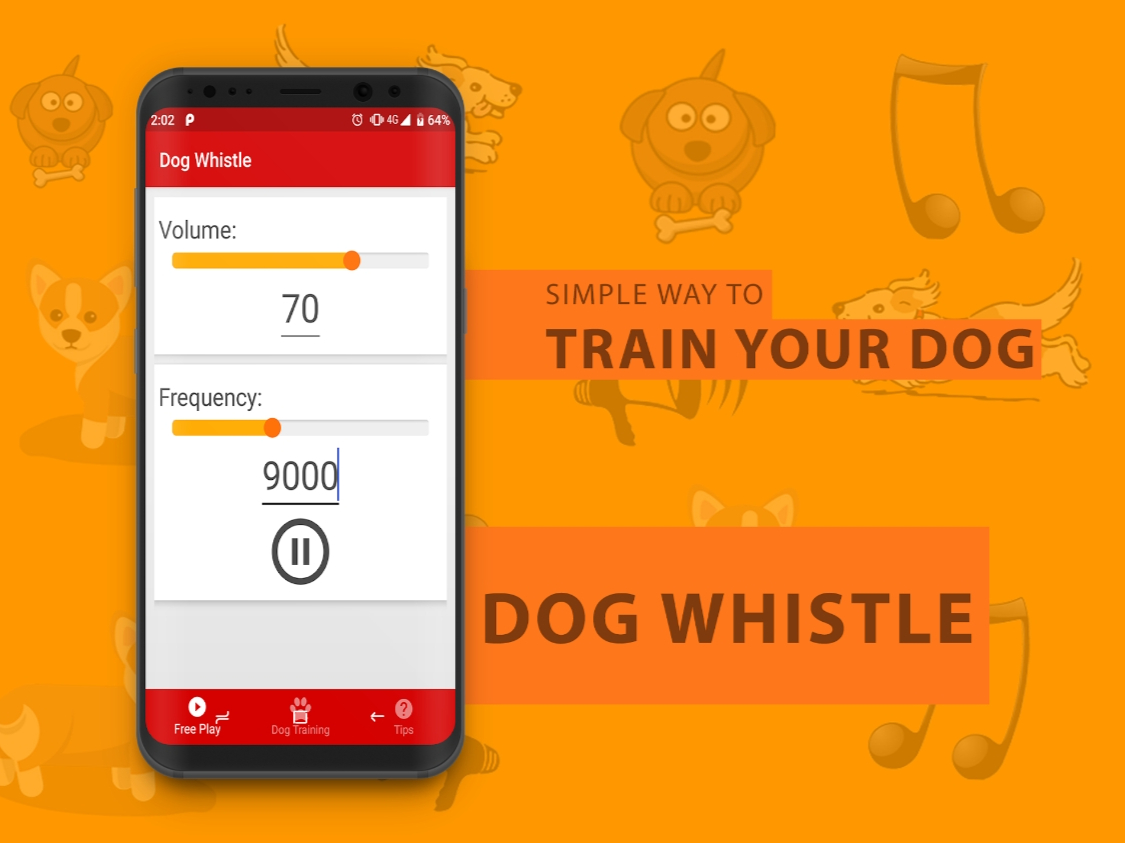 Dog Repellent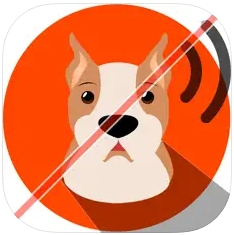 It's a great app that can help you handle the loud barking of a dog, and at some point, it can even save your life. If an aggressive dog (or a pack of dogs) approaches you in any way, you can use this app to scare them away. Is it a 100% guarantee? Of course not, but the chances of the app being helpful are high.
The app runs on a 3D sound tech, which makes it so effective. This tech makes the sound deeper and stronger, and it affects dogs better that way. The app is simple to use, and the sound is fully customizable. You'll get to regulate the sound to adapt to all situations.
For instance, if the dog stops reacting to the sound, make sure to change the pitch. The variations of the sound are almost infinite, but it may take a few tries to find the best-matching one. Just make sure to not bring your phone too close to the dog's ears (when it comes to training, of course) cause it may negatively affect its hearing ability.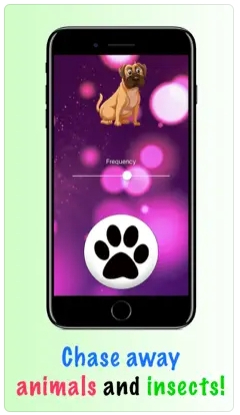 Dog Whistle by Tech Arena Apps
Next, there's an app that turns your phone into a full-on whistle to train your dogs with. The good thing about whistles is they are silent to human hearing, but not for dogs. You can use them to ease the process of training, and if you'll follow all the instructions, it will be very effective.
The app lets you regulate the whistle to fit any situation. You can use different clicks for new commands and tricks, there's a full-on instruction to use for that. Plus, there's a built-in locker you can use to teach your pups smth new.
The app features multiple tutorials and hints on how to treat your pup, and you'll get to adjust the whistler to match your prefs. You'll get to save different sounds for commands and re-use them with just one tap. The app can also be used to prevent dogs from barking (even if it's not your dog, and it's not right beside you).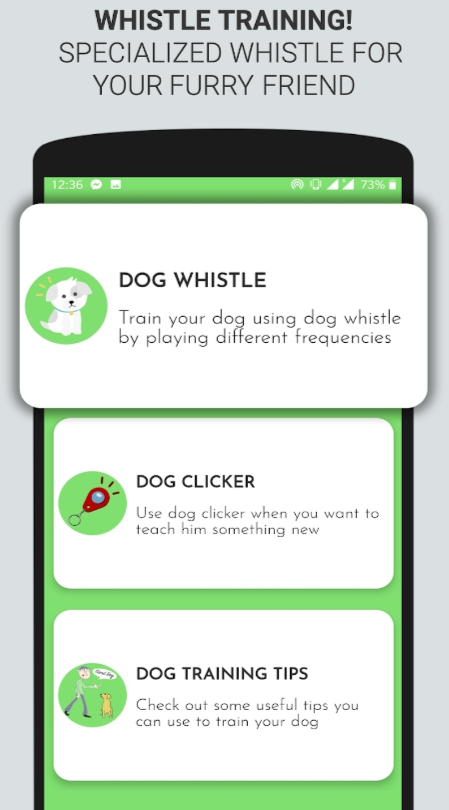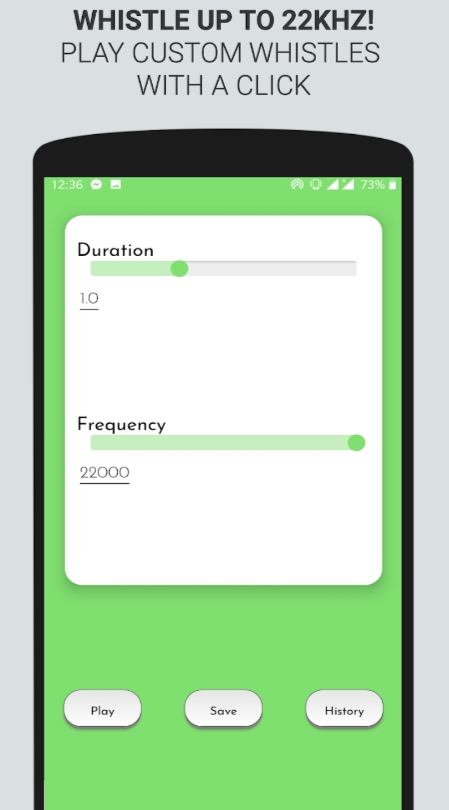 Dog Whistle by epsilon ventures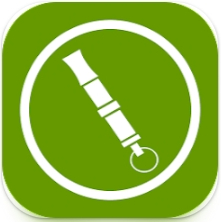 This app is here to replace your regular dog whistle. The app features HQ whistle sounds to train your pups. The UI of this app is beyond simple: it's practically just one screen you can use to regulate the frequency of the whistler.
The whistler makes sound waves human ears can't detect, but it affects the dogs. Once again, you'll get to regulate the frequency in case your dog will stop reacting to the lower one. Just make sure to not make it too high, and not put your device too close to animals' ears.
This training method has proven to be way more effective. The app doesn't offer tutorials, so you'll need to Google it yourself. The app can also be used to drive away unauthorized dogs in case of an attack. It's fully free, but the ads pop up quite a lot.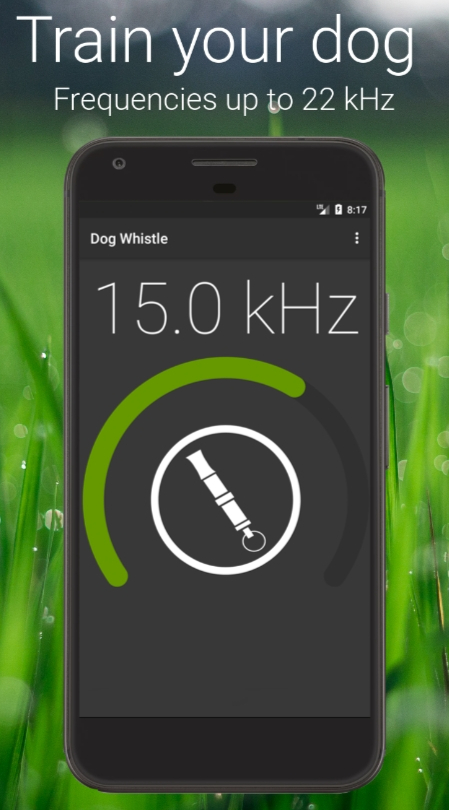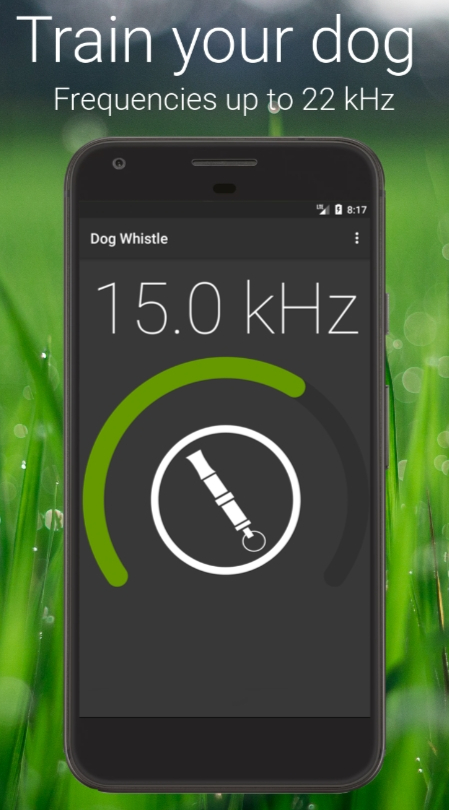 Dog Whistle & Training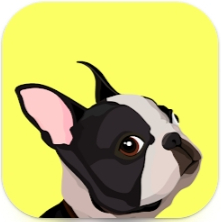 The name of this app fully reflects its concept. It's here to help you train your dog, and it offers a bunch of tips and techniques made by pro trainers. All in all, the app will answer all the questions you may have about dog training.
More to that, it pays special attention to behavioral problems such as separation anxiety, barking, biting, and all that. That's why there's a built-in clicker and whistler that makes training more effective and helps to handle barking. Plus, there are dozens of video lessons to explain how to properly train your dog step-by-step.
You'll even get to contact a personal trainer to ask all the questions you may have during a training journey. You can also use a special tool to decode your dog's behavior and understand what may cause it. There's a special section dedicated to dogs' health, and a chat to connect with other owners.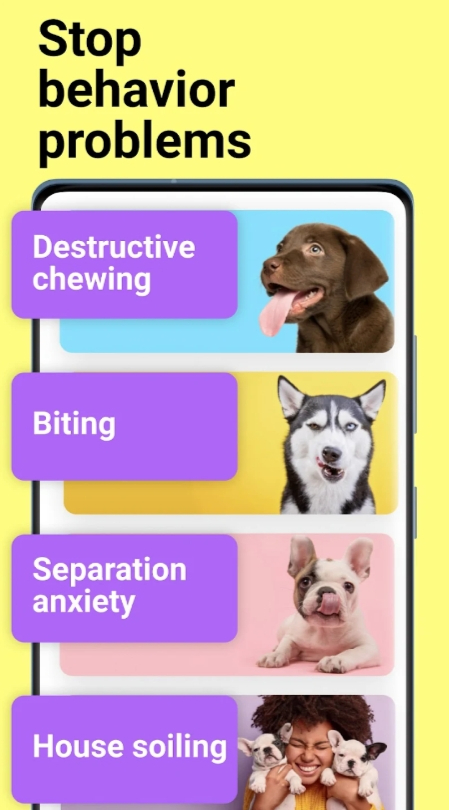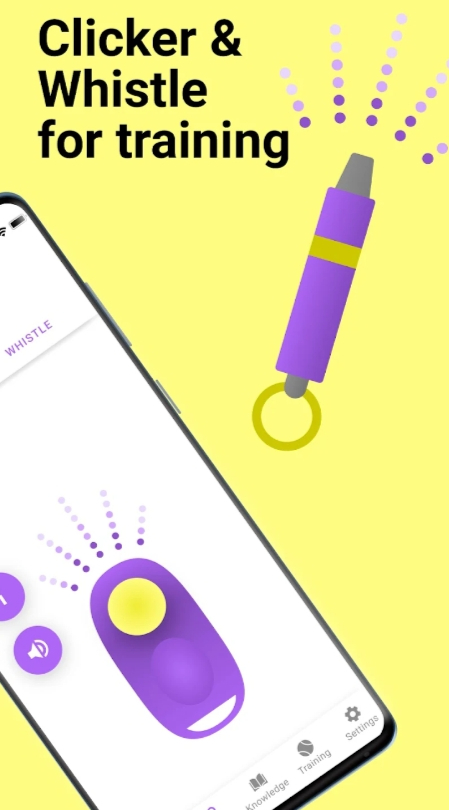 You may also ike: 13 Best Dog Translator Apps 
Puppr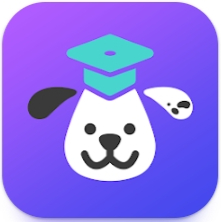 This app is a pocket trainer that eases the way you train your pup. It covers step-by-step tutorials for all the basic tricks like "sit", "stay", and all that. Overall, there are over 80 lessons, but the more complex tricks are only available for pro subscribers, so keep that in mind.
The app also has a built-in clicker that makes training more effective and simple. All the courses are made with positive reinforcement, so no worries here. It needs to be said, the clicker sounds can be starting and alarming for dogs, so you can use it to deal with unwanted dog interactions.
You can also set up the app to train several dogs if needed. As the training goes on, you'll be rewarded with badges (not useful, but pleasant). Plus, the app has a full-on section with recs on dog food, supplies, and all that. In case you'll pay for a subscription, you'll get access to live chat with trainers and other users.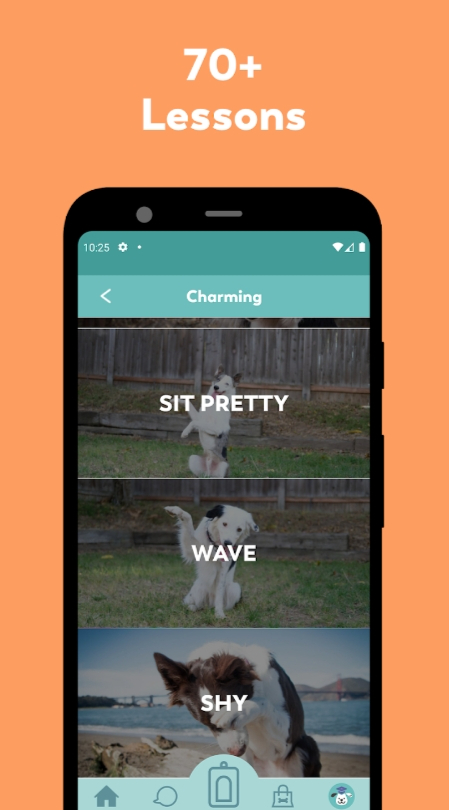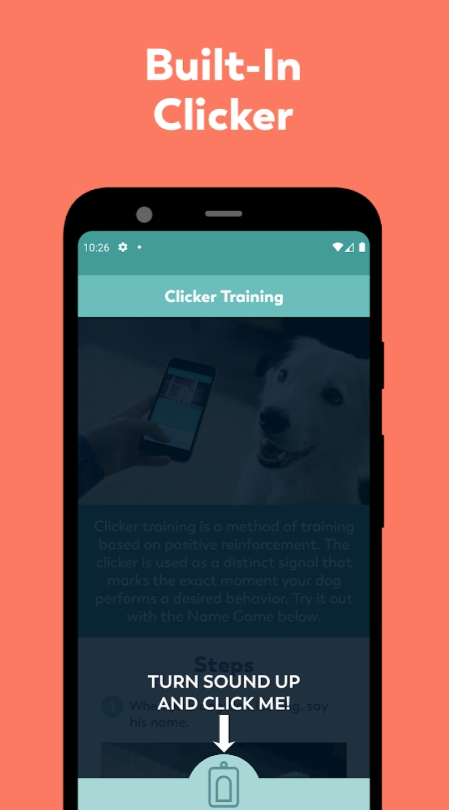 Trainer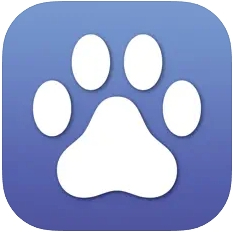 This app works for training various kinds of animals, including dogs. It doesn't make it less effective in want way, the whistler works just as fine. The app uses 3D sound that helps animals to perceive it. The sound won't be detected by human ears, so be careful while adjusting the frequency level.
The frequency adjustment can be saved and re-used if needed. This app is not the one to use while dealing with aggressive dogs, so if that's your goal, pick another one from the list. The app lets you make an easily accessible widget, and it syncs to a smartwatch as well.
There are also clickers that can be used for training as well. In fact, there are 5 types of clickers, so make sure to give them all a try. More to that, there are over 50 animal sounds you can use to entertain your dog. And if that's not enough, the app lets you record custom sound for training, barking prevention, and whatever else is needed.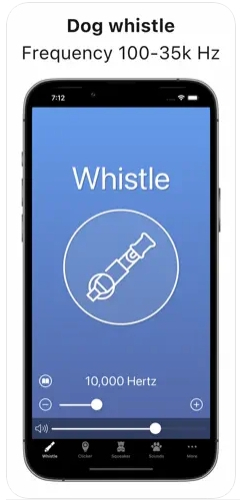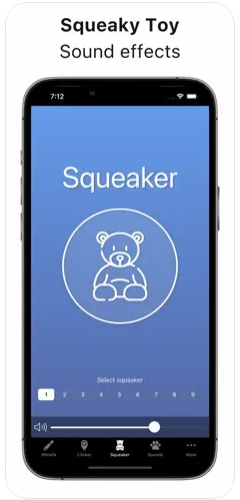 GoDog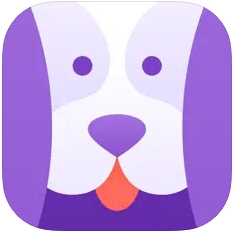 And lastly, there's an app to help you with dog training. The app comes with a built-in clicker and a whistler to level up the effectiveness of the training. It also covers multiple courses with step-by-step tutorials. All the tutorials are made by professional trainers and are safe to use.
The clicker comes with 3 sound options to try, and the frequency of the whistler is fully customizable. Plus, the app has a dog diary that lets you keep track of the way your dog eats, and its health in general. You can use it to track hygiene, vaccines, and all that.
Beyond that, the app has a walking tracker you can use to track how active your dog is. It syncs to your smartwatch as well, which is handy. You'll also get to adjust your walking routine and get reminders to get your dog for a walk if needed.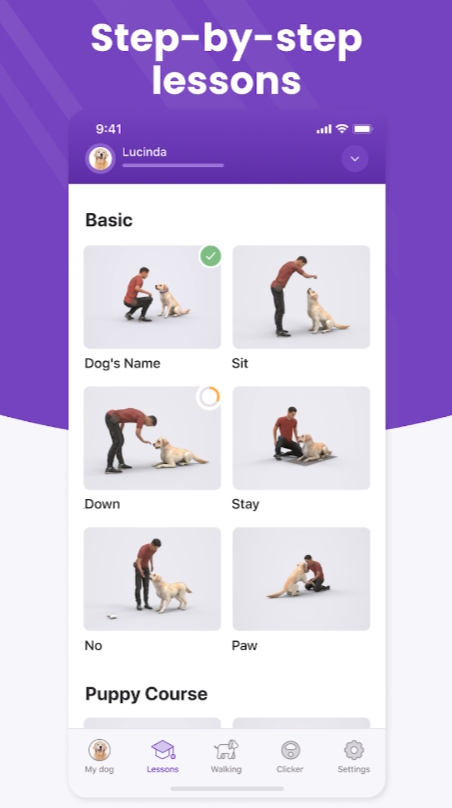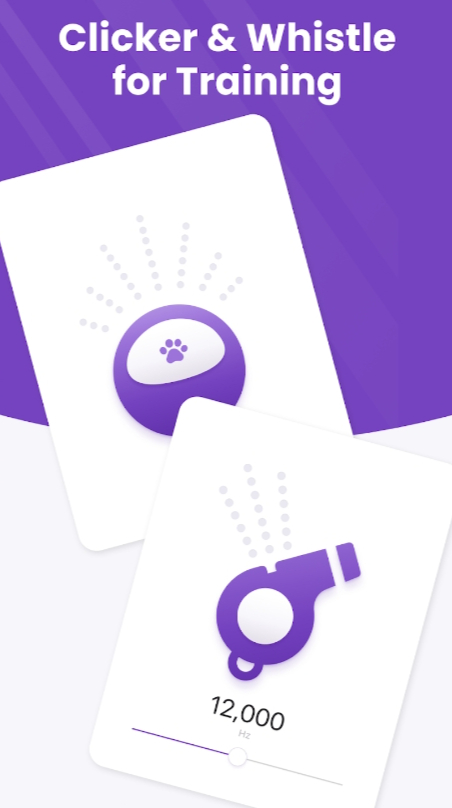 Dog Whistle by Bon App & T Ltd.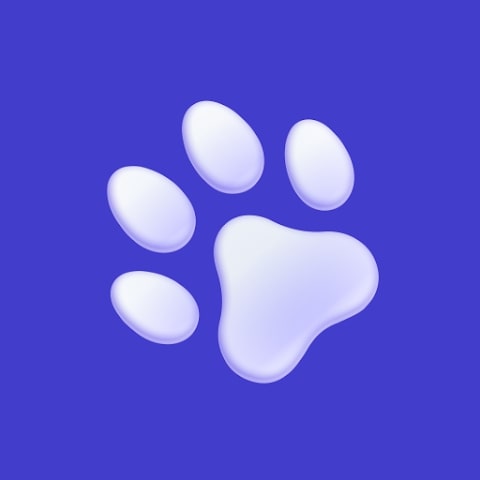 Dog Whistle is a simple and easy-to-use app designed specifically for dog owners of all breeds and ages. It will help you train your pet.
This app mimics the sound of a whistle that only animals can hear. You can choose any sound from the many options available to find the perfect one just for your dog. Adjust the volume of the whistle to customize it to your pet's features and requirements.
In addition to the whistle, the app allows you to record and save the commands you want to teach your dog. Record the command in your own voice or choose a ready-made sound from the library.
A special feature of the app allows you to play the command in auto-repeat mode to teach your dog. Use this whistle to communicate with your pet from a distance. Create a signal with the whistle to call your dog if it is at a long distance from you.
The app offers some basic dog training instructions and tips to help you every step of the way. You will find useful tips about dog training, conditioned reflexes, and proper commands.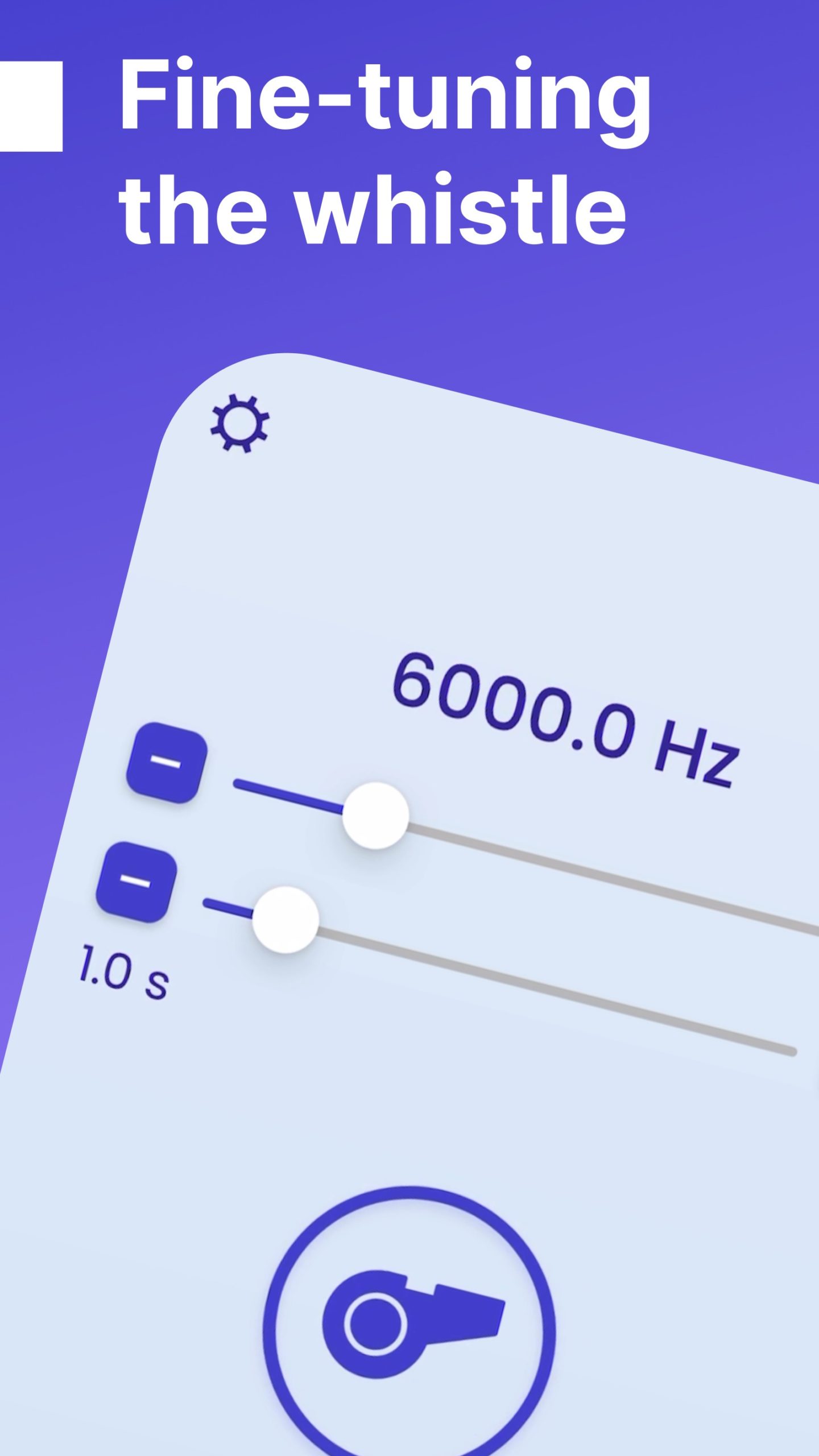 You may also like: 7 Best Dog Grooming Apps 
Dog Whistle by AmzApp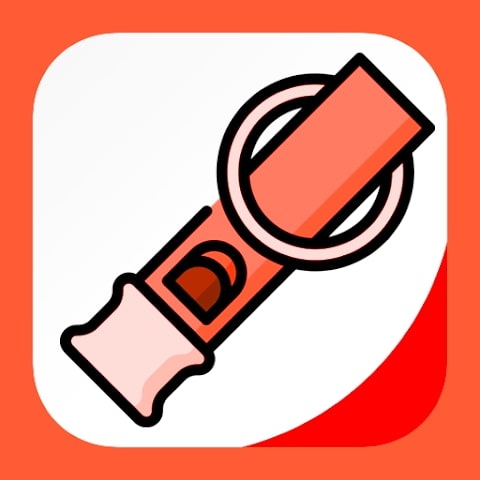 Dog Whistle is a handy app for your pet, where you can find the perfect tool for dog training.
The app offers several different whistle sounds to help teach your pet all the commands. You can select the whistle you want by tapping on the icon with the corresponding image.
The program will generate the specified sound that you can use to communicate with your pet. It includes a timer that allows you to set the desired time and automatically generate a beep after the specified time.
This is a great tool for memorizing commands. The app allows you to set a delay before the beep is played. You can choose how many seconds should pass before the whistle starts sounding.
The app also has a function to change the frequency of the sound so that you can customize it to your needs. You can define how often the sound should be repeated over a certain period of time, allowing you to create different sounds to communicate with your pet.
The program automatically saves the settings you choose so that you don't have to customize them again next time.