On the hunt for a solid online contest? This article got you covered!
There are plenty of free contest apps for android & iOS users that may help you explore your talent and get noticed by the world. These apps let you participate in various worldwide contests wherever you are. Herewith, these apps cover a wide range of competitions — from sports predictions to the ones for filmmakers, digital designers, and more. There's also a full-on category of photo contest apps if needed.
We've gathered together the 7 best free apps in that category you may try. Have a look!
Contestee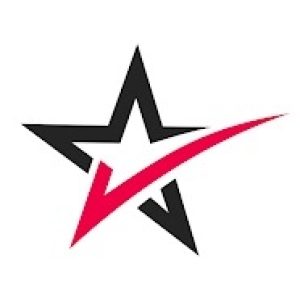 Let's start with a Contestee app — a platform that lets gifted people around the globe express their talents.
Shortly speaking, it is a global talent discovery service that lets anyone with talent be seen and appreciated. The mechanics are quite simple — any gifted person gets to upload the video showing up his/her talent. Once it's done, the person can start participating in different contests worldwide and get votes from other users.
All the winners get prizes and the opportunity to monetize their skills. As for the voting system, it's not that basic as you may have thought. The thing is, the votes here are not just likes — these are meaningful comments that affect the contest results the most. Plus, all the voters also get rewards for wasting their screen time, so it is a win-win app.
The app features all kinds of contests from different hosts. In most cases, the hosts are influencers, celebs, and companies that are interested in finding new talents. The hosts get to set contests rules and give their votes to contests as well. The app is free and multi-lingual so wherever you are — you can get the use out of it.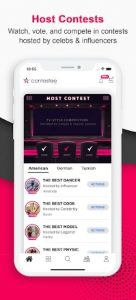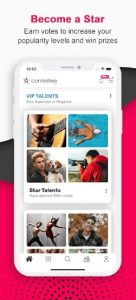 You may also like: 7 Apps to Get Free In-App Purchases on Android
Agora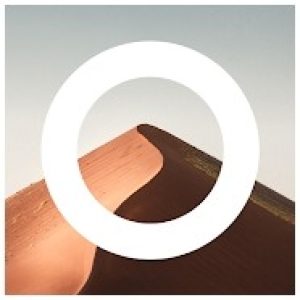 This is an app that helps creators to participate in contests and win awards for their talent.
The main goal of this app is to help talented people around the globe to promote their gifts and be appreciated. Herewith, the app covers various kinds of contests for photographers., filmmakers, and video creators. All you need to do here is to create an account, upload your creations and join contests you like.
You may also promote your creations writhing the app. Beyond that, all the users may be creators and voters at the same time. The app runs on a democratic system so that the winners are not measured by followers, likes, or an automatic algorithm, but by meaningful votes. Plus, not only do the winners get the prizes and fame — these are finalists as well.
All contests come with an individual set of rules the creators must follow. The same goes for the awards — the prizes may vary from contest to contest. Sometimes you win money, sometimes the participation in educational or promotion programs, and so on. The app is free and there are no in-app purchases whatsoever.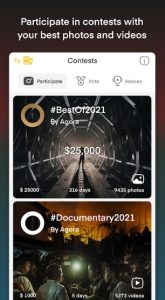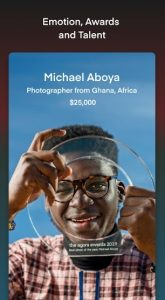 Famistar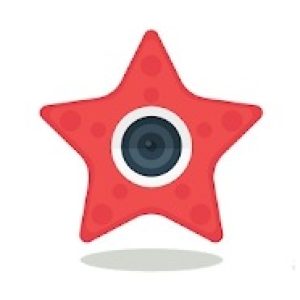 Next, we have an app for all social media contest lovers.
It's an all-in-one platform that lets you join plenty of automatic SM competitions. The app is mainly dedicated to photo contests so if you're into photography — it's your cup of tea. Plus, the app covers thousands of contests in plenty of categories, so there's something for everyone.
This app is a great promoting platform for both businesses and individual creators for several reasons. First of all, if you're a creator — you get the chance to get prizes and promotions for your work. More to that, you get the chance to bring your talents to the international level by participating in worldwide competitions. Herewith, all you need to do is to create an account and find the contest you like.
Of course, you'll also need to follow the contest's rules, but these are individual for all the competitions. Besides, all the winners are selected automatically, so everyone has equal chances regardless of whether you're an amateur or a pro. As for business matters, this app gives companies a chance to promote and ad companies on the web easily by starting a global contest.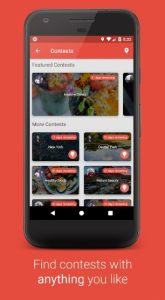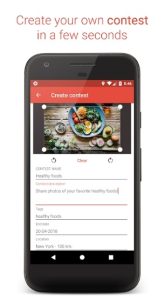 ViewBug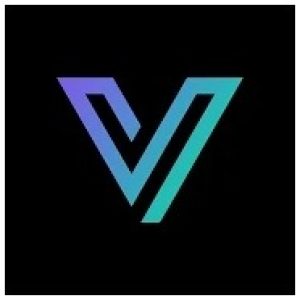 If you're a photographer looking for a way to showcase your work — you can't go wrong with this app.
This app is an ultimate photography community that covers contests, a built-in editor, tips, tutorials, and all that. In other words, if you want to improve and challenge your creativity — this is the right tool for that. The best thing about this app is that it covers competitions for both amateurs and pros.
Additionally, once you've participated in a contest, you'll get instant feedback from other photographers that helps to understand your pros and cons. All the contests are judged by world-famous photographers, so it's not a roulette and the winners won't be defined by the number of likes. The contests may be dedicated to various topics, and there are at least 20 new ones that coming out each month.
Speaking of the prizes, this app lets you win big. Of course, the prizes are individual for all the competitions, but the common examples are Canon and Nikon cams, drones, Leica cam, Smart TVs, and more. Plus, some contests let you win the opportunity to get published in top magazines or online portals.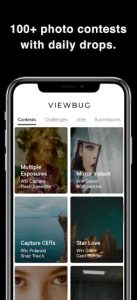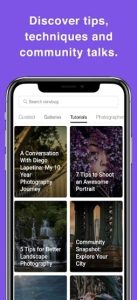 Check also: 11 Best Apps To Sell Photos Online For The Money
My Contest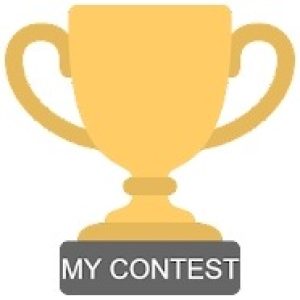 This app is for those of you who can't live without online contests.
Frankly speaking, this app is an ultimate compilation of various online contests. For instance, the app covers the cutest baby photo contest, selfie contest, and more. The concept is simple — you join the app for free, find a contest you like, participate in it, and get a prize if you win.
As it was already mentioned, the app covers plenty of contests, and you can view all of them on the home page. Each contest comes with individual rules you must follow to join. Plus, all the competitions come with a timer, so you could see how much time you have left to join it.
The best thing is, all the competitions usually come with several prizes not only for a winner but for some finalists as well. Herewith, all contests are fully individual, so make sure to check out prize details before joining. As for the prizes, the majority of contests in this applet you win certificates, shopping cards, vouchers, and cash. Once the competition is over, the app's team makes sure all the winners have got their prizes so no worries about that.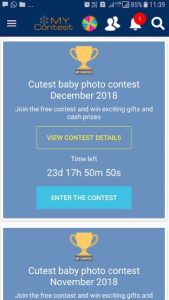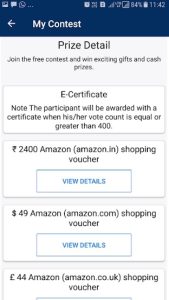 GuruShots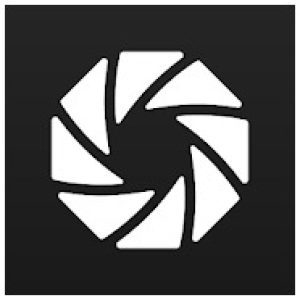 This is another photo contest app that lets you make the photography experience more challenging.
In the first place, this is not a common contest app as it doesn't let you win money. The prizes here a different.- it's feedback, tips from pros, and the opportunity to get your pic printed in magazines and published in worldwide photo exhibitions. Plus, you get to communicate with other photographers around the globe and exchange your experiences.
The mechanics are simple — the app comes up with 300 new challenges each month, and you get to join any of them regardless of your skills. The thing is, these challenges don't have any limits in terms of your experience or the instrument you take photos with.
The only thing that matters here is your talent so whether you're a beginner or a pro — you have a chance to win. As for the themes, there are plenty of options to choose from, so there's something for everyone. The app lets you track the progress in all the competitions so that you could get more votes if needed.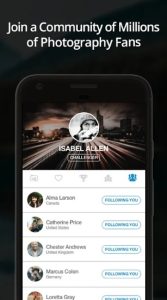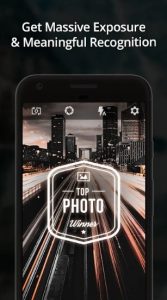 You may also check: 15 Best Food Coupon Apps for Android & iOS
Online Contest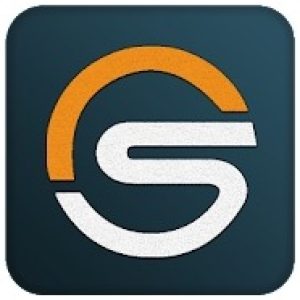 And lastly, we have a contest app that covers challenges for all possible interests.
It's one of the widest platforms dedicated to online contests on the market. It actually has something for everyone as there are contests dedicated to photos, logos, sport, politics, IPL, football predictions, and more. There are also plenty of quiz and trivia contests if needed.
The amount of competitions covered by this app is massive and new ones come up each month. All the contests come with individual sets of rules, deadlines, and prizes so make sure to check it all out before joining. Herewith, the app doesn't have any limits for the number of challenges you can participate in at the same time so don't limit yourself.
Some contests give you points that you can redeem for prizes later on and some come with instant prizes. You can also get extra bonuses for inviting friends to join the app. Speaking of the awards, the contest may bring you free Paytm credit, movie tickets, vouchers, shopping carts, and even a smartphone.