Walking on the street and then you urgently need WiFi? Did you actually know that there are apps that allow you to find the spots where you can connect to it? In the article down below we found the best WiFi radar apps that will solve this problem easily.
More WiFi analyzer apps can be found in this article.
Wifi Radar
We're going, to be honest with you, this app has mixed feedback on Google Play, but like most apps of this category. However, WiFi Radar is a more or less reliable app for detecting the WiFi spots on the map and it's been on the market for a long time already.
The main principle of WiFi Radar is that the users mark the WiFi spots on the map – it means everyone can modify it. That's why the information might not always be precise, but admins try to filter out as many fakes as possible.
Another interesting feature of WiFi Radar is that it can keep the statistics of all your WiFi connections and compare, how much of the time you are using your home network, work WiFi, public WiFi and so on. It's not clear why though.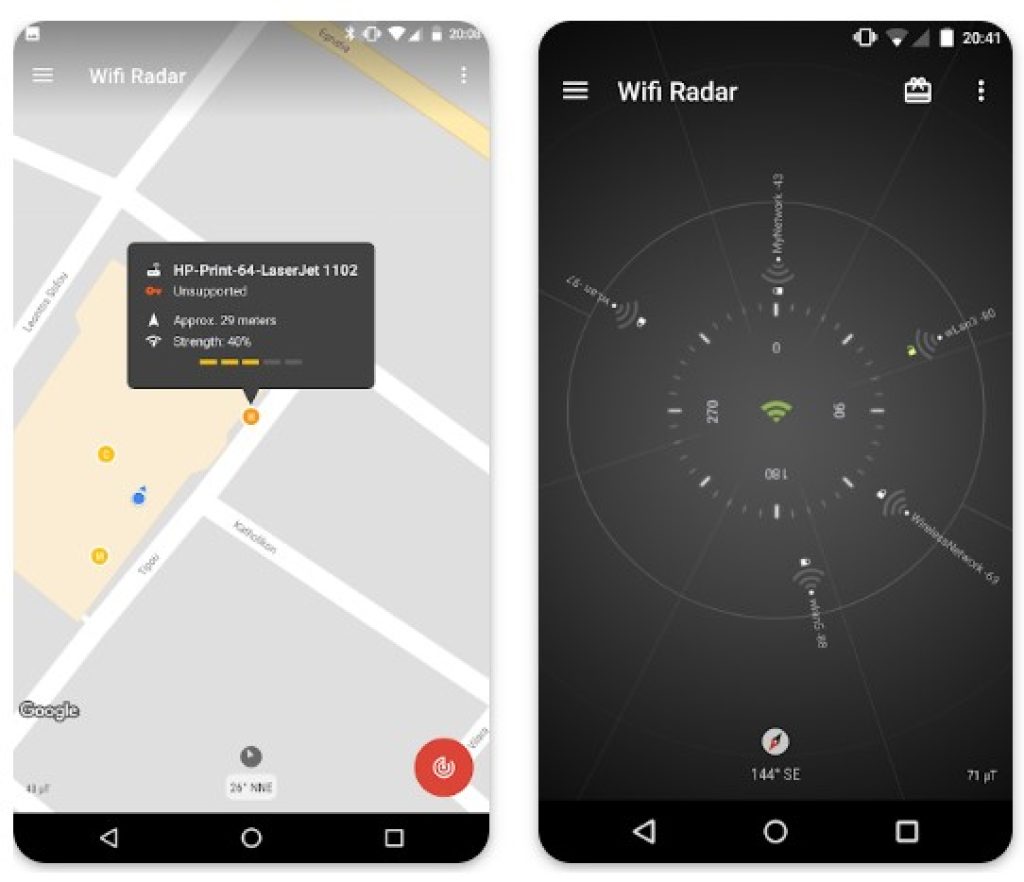 You may also check: 5 Best Wireless Router Apps (Android & iOS)
Radar WiFi
Well, there are not so many WiFi Radar apps for iOS devices as well, so we have to go with something we got. This is quite a simple app – it will find the WiFi networks around you.
However, its advantage is that it can also analyze the Wifi networks and then show the speed of it, its data, and the number of people connected to it. Therefore, you can use Radar WiFi, for example, to check how many people are connected to your WiFi at home.
We wish we really could say more about this app, but it is THAT simple.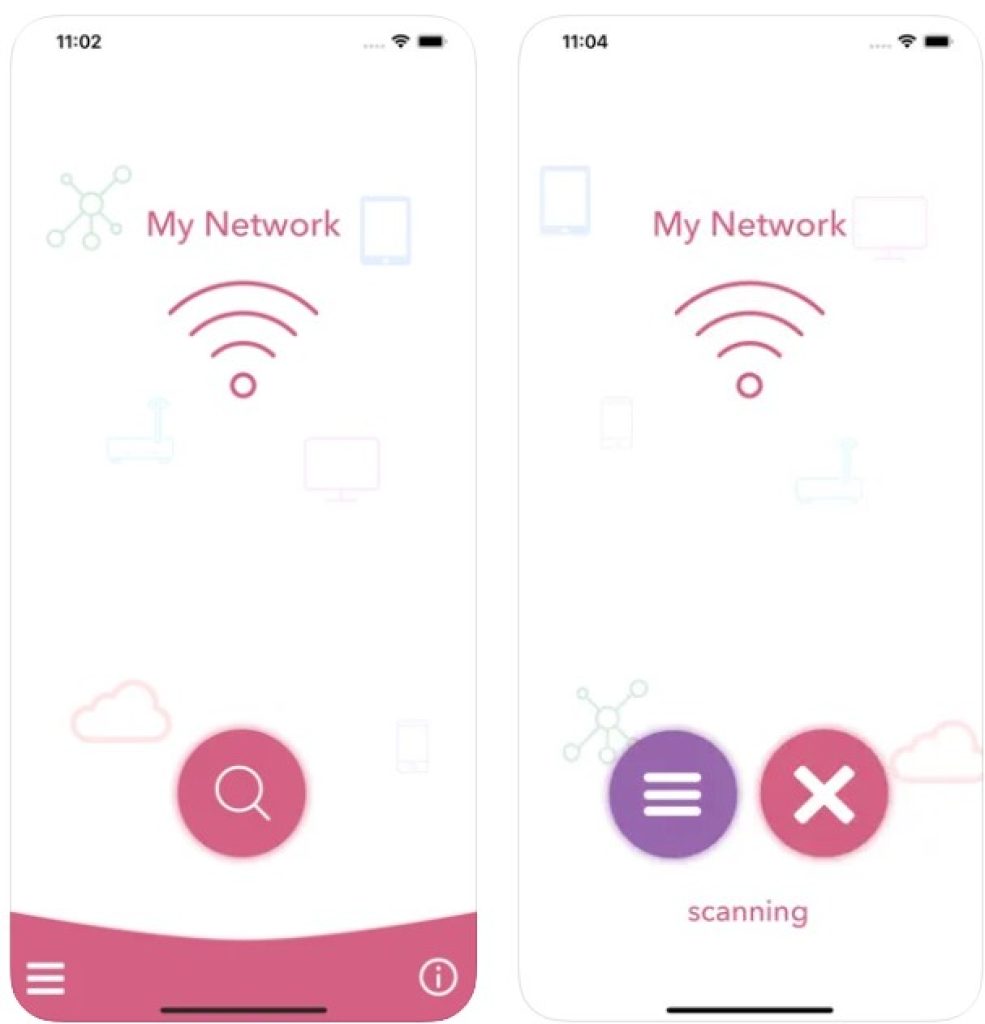 WiFi Monitor Pro: analyzer of Wi-Fi networks
This is an advanced analyzer of all WiFi networks that will help you to receive all the information about any WiFi network. This app would be suitable for professionals and everyone who understands data analysis – since there are many aspects and details that it can analyze and present to you.
With WiFi Monitor Pro you can track:
Strength of signal
Frequency of signal
Connection speed
Channel width
RSSI
And this is even not the whole list yet. The app will show you the IP address of each network, and details of each channel and will make a diagram of the signal strength. In order words, cool app if you want to thoroughly analyze the networks you're surrounded by.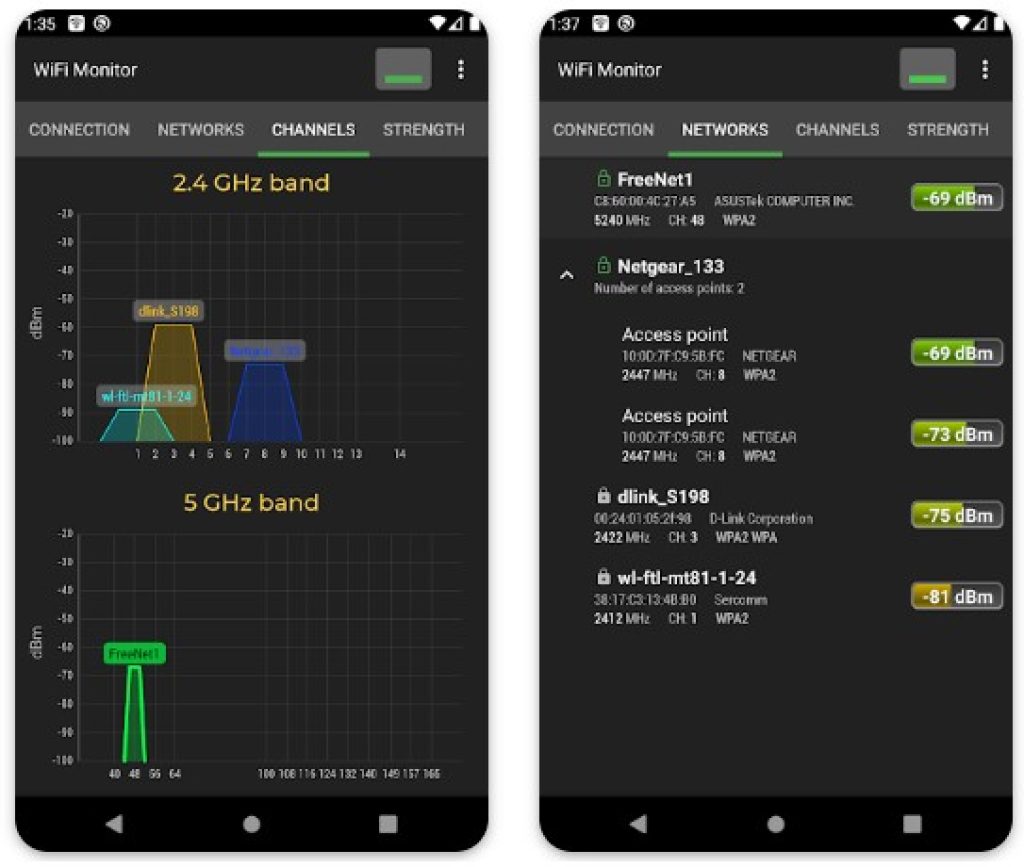 Network Analyzer
This is basically an analog of the previous app, but for iOS. The main difference is it's designed in a much more intricate way. The information about the networks is shown here in text raws without any additional elements or images – therefore, it's not really captivating to use the app.
However, if you want to explore all the parameters of a certain network, Network Analyzer will give you such a chance. It will show how many people are connected to it, the signal strength, and many other aspects if you want. In general, we had no issues with this app and its functionality.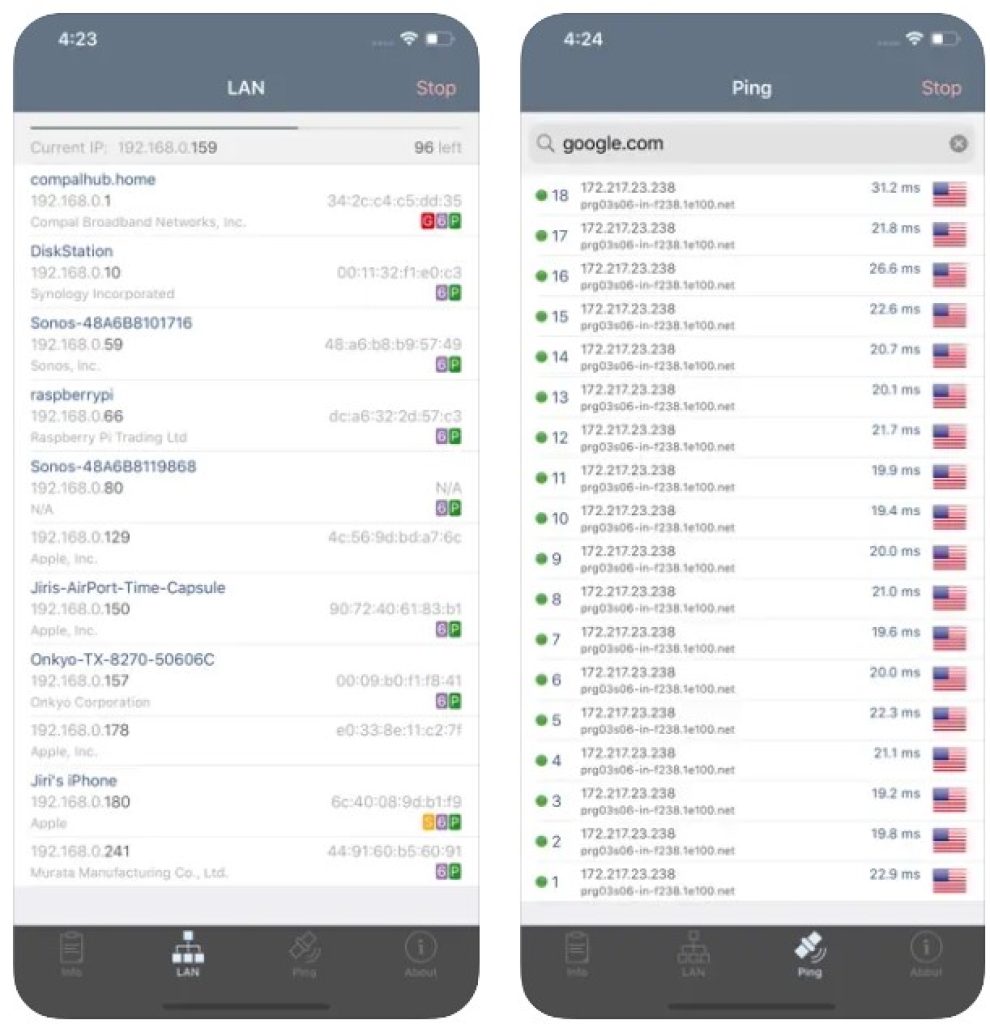 You may also like: 11 Best WiFi Blocker Apps for Android & iOS
WiFi Analyzer Premium
Another cool WiFi analyzer for Android devices. Its main advantage is that it can compile a diagram of the WiFi functioning, with all the necessary aspects. Each of them will be depicted as a separate line of a separate color.
But one main advantage of this app is that it can serve not only as of the analyzer but as a WiFi optimizer as well. It can help your device to gain the max speed from the WiFi you are using. Moreover, it allows you to export the graphs that it's making about the networks' functionality.
What is more, WiFi Analyzer premium doesn't have any ads and it's a free app. It would be more suitable for people who are not dummies to the subject, but even if you start using this analyzer with zero knowledge you will quickly find a way to navigate thanks to the convenient design.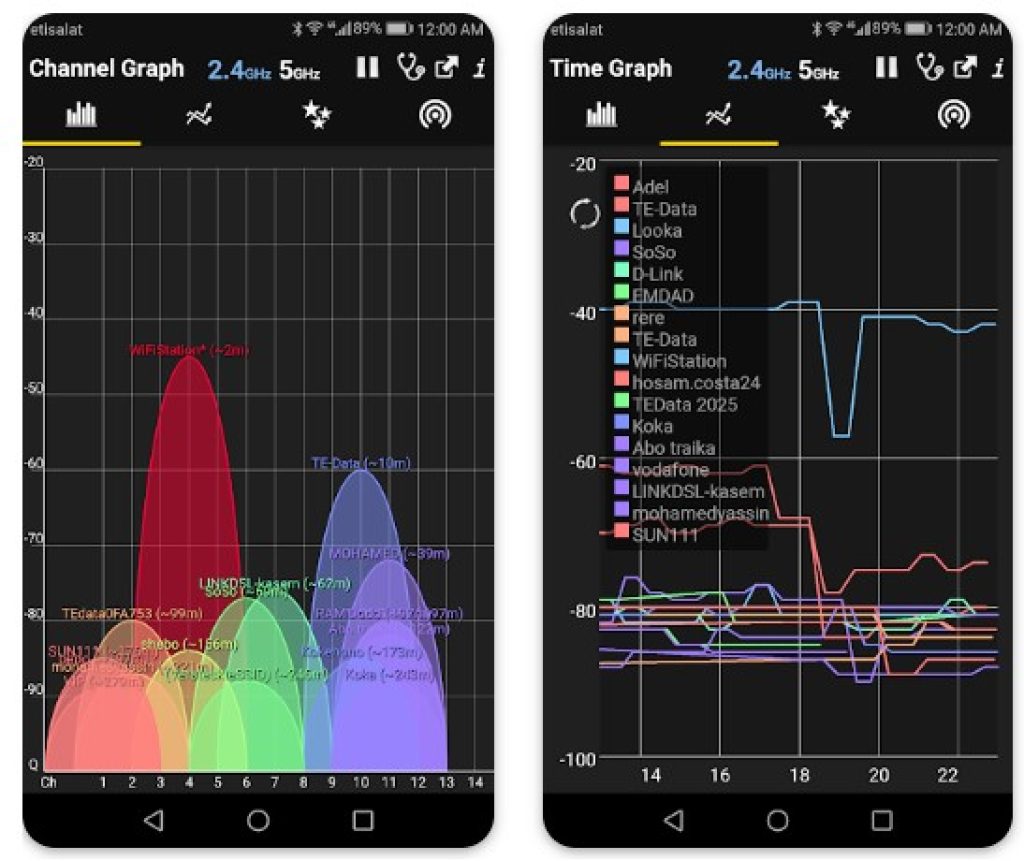 Network Analyzer Master
Quite a decent network analyzer app for iOS devices. It will show you all the details about the network you're connected to. For example, you will be enabled to discover such aspects as SSID, BSSID, IP address subnet mask, and vendor.
You can also do a port scan here or test your reachability with the ping function. If there are any issues or leaks in the network, Network Analyzer Master will immediately let you know about them. And just like in a decent app, here you will also find graphs and statistics of the functionality of the signal.
The main downside of this app is that its free version is extremely limited.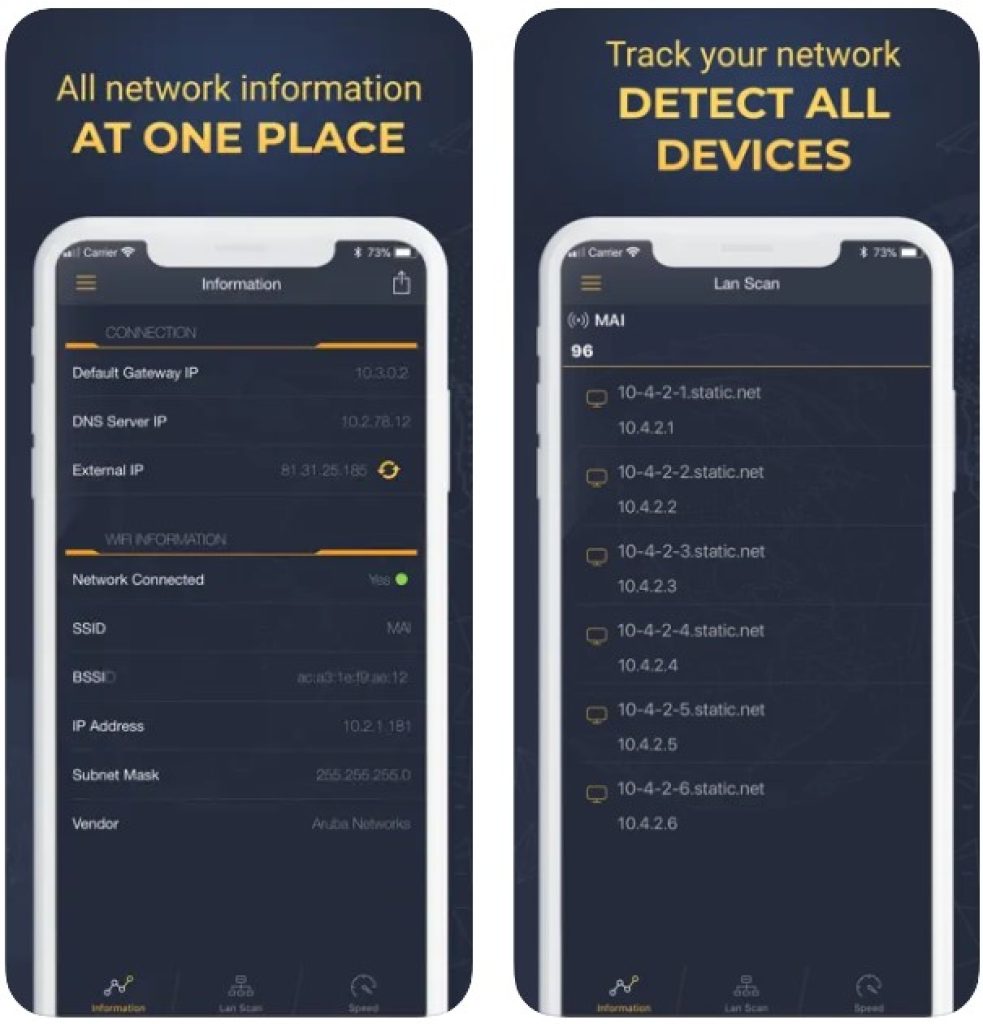 WiFi Analyzer and Surveyor
For those who love graphs, this is a perfect option since it shows everything in graphs. There are not so many aspects of networks that it monitors, only the signal strength, channel graph, and channel interference (in comparison to other apps) but everything will be shown as a graph.
For new dummies and those who just want to explore WiFi networks around this is a cool app. A more convenient aspect of it is the absence of ads. Therefore, you can quickly analyze the networks around you and select the fastest one to connect to.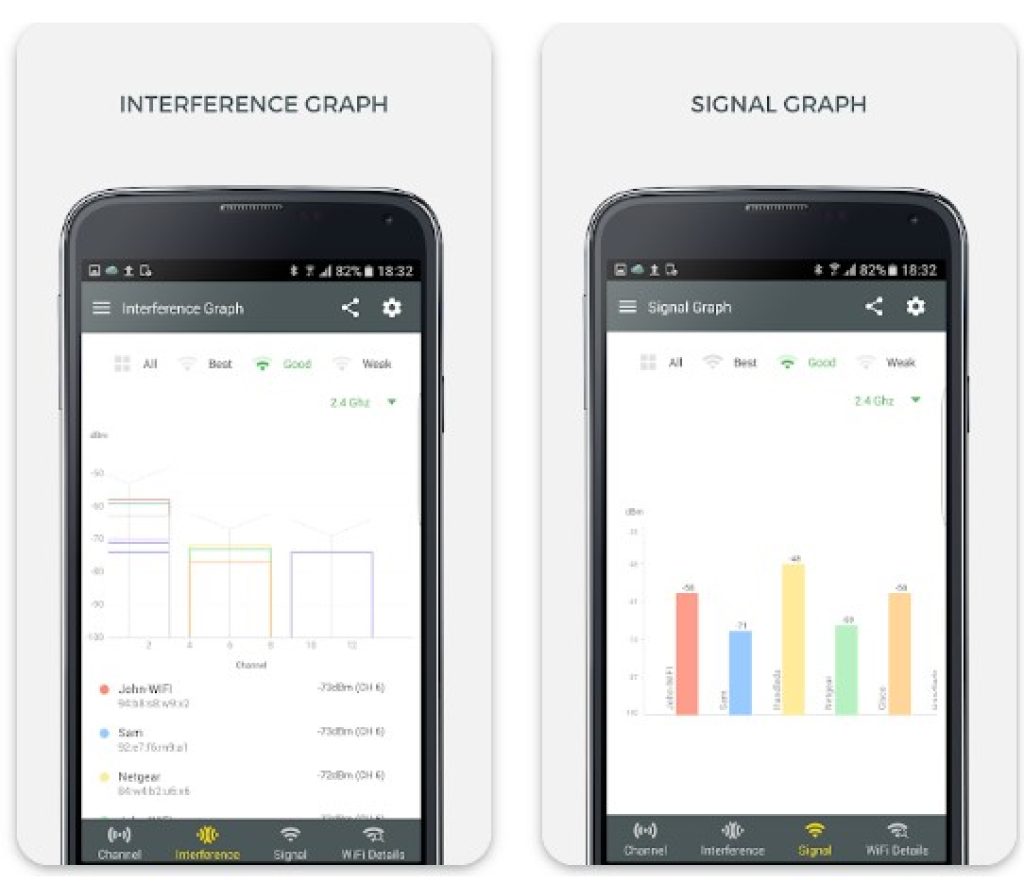 Wifi Analizer Signal Strength
If you need to do a quick test of your WiFi network – this app is for you. Without any extra graphs, details, and everything – just open it and do the scanning of a network of your choice. WIthin a minute the app will provide to you with simplified data about the functionality of a certain WiFi connection.
The app has a wonderful design which makes it more pleasant to use the app. When you made an analysis, you can save the results in your history, so later you could compare them to the other results in the library. However, it won't provide any in-depth details about the WiFi.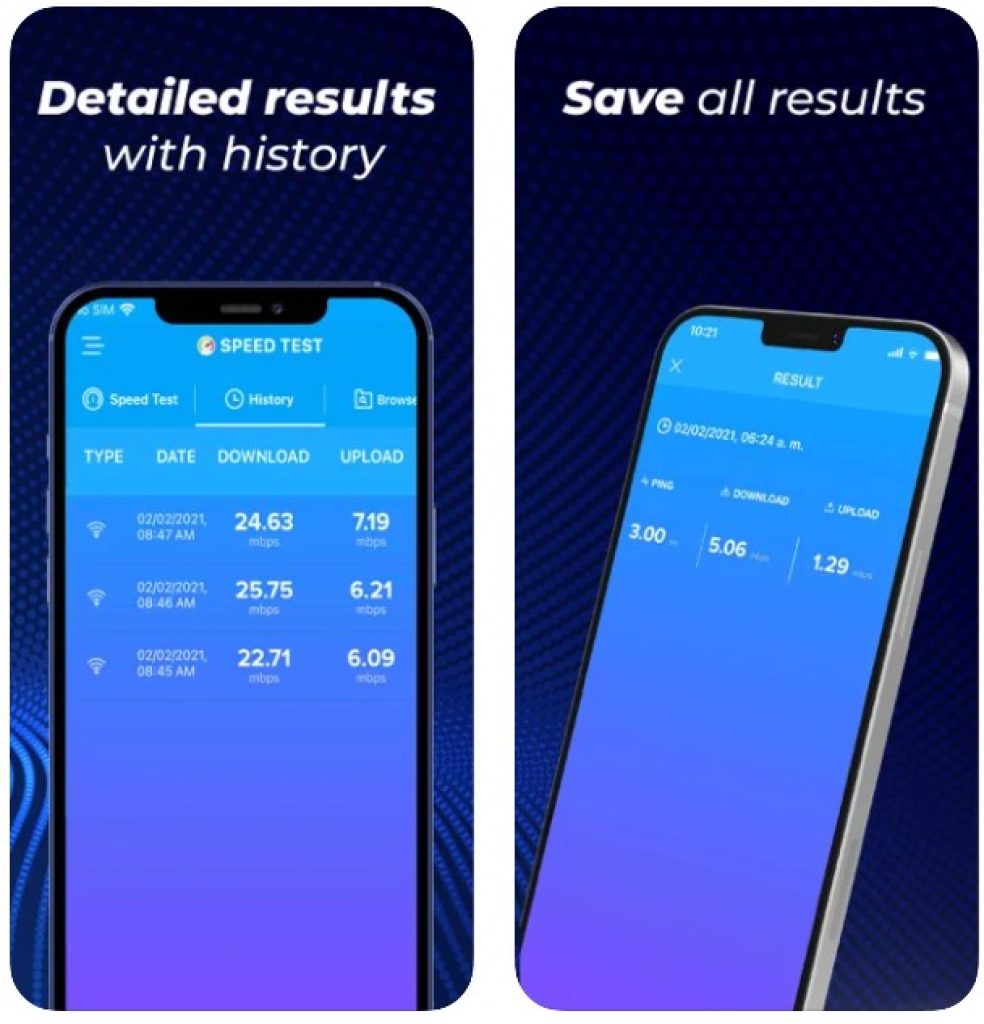 You may also like: 17 Best Local WiFi Multiplayer Games for Android & iOS
WiFi Overview 360 Pro
Now, this is a big boss app for everyone who is more than familiar with the subject. Among others, Overview 360 Pro is superior in everything – starting from the interface design to the details and technical capabilities that it has for the analysis of any network.
First of all, WiFi Overview Pro allows you to monitor all the networks at once and compare them to a certain parameter of your choice.
The strength of the signal of each network is shown in the real-time mode. The funniest part is that the speed of a WiFI can be displayed in different ways – as a speedometer, as a graph, a scale, and so on. Moreover, the app can be turned into a widget.
However, despite all those aspects, the functioning of the app isn't that flawless yet. Especially in the widget mode it can show you various miscalculations and errors.