EasyMeasure App is an ideal way on how to measure the distance between objects. Just point the camera at the desired object, and the app will show you the distance measurement on the display. How far? How tall? How wide? – now you can forget about all these questions, as EasyMeasure will take care of it!
For those who like editing pictures and achieve the best effect, we prepared the list of the best cut and paste apps.
The app comes with a universal tutorial, which helps you to eliminate all your difficulties while using it. Take a picture is the only your task, EasyMeasure App is responsible for doing all the rest.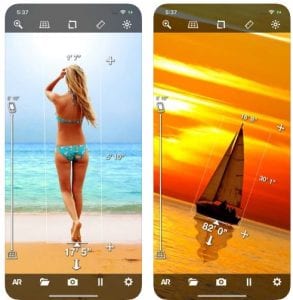 Easily adapt your pictures to your preferences. Besides measurement facilities, you can insert adjustments to your images as well. Make wider or taller the objects, zoom or cut your pictures, and then save it in a photo gallery.
How does it work? EasyMeasure applies the automatic camera height detection and the tilt angle to estimate the distance to the object. Based on simple trigonometry, sonar, and acoustics methods. Available in six languages – English, Dutch, Spanish, Portuguese, Italian, and French!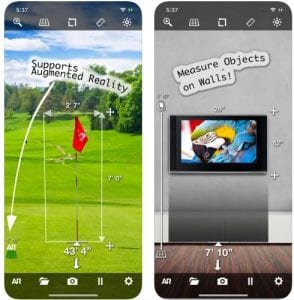 Install EasyMeasure App anywhere you want – it is compatible with IOS and Android. The application provides 3D-interface and makes your images much clearer. An integrated tape ruler enables you to check the measurement accuracy. Supports an extended range of measure units – meters, foot, yards, and inches. Choose what suits you the most!
In order to give your pictures the best frames you can use the polaroid frame apps – they will give your pictures that a perfect touch of style.
The manufacturer stands firmly behind its product quality and insists on a user-friendly app system. Satisfies the user's wishes and meets all requirements. You can easily use this app in the dark. An included flashlight makes easy your measurement in late nights. Ultimate flexibility!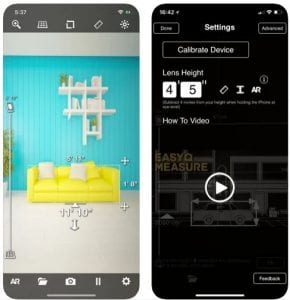 Do you work as a designer, engineer, or a real state agent? Then, EasyMeasure is an ideal tool for your projects. It will make your working process much quicker and more accurate.
This App can be the perfect assistance while making repairs in the house or simply checking the distance while going somewhere. No need to waste time and effort on calculating measurements!
EasyMeasure App is designed for indicating accurate distance and dimensions. Multifunctional and easy-to-use – the major characteristics, which stand out this application among the competitors.
Moreover, you should also check our best body editor apps – so your body looks perfect from all the zoom angles.
This app comes with free use, but you can buy some additional options at an accessible price. If you are looking for an appropriate measurement tool, hurry up to download this application. It will fully suit you!